.: Eurogamer.net Latest Articles Feed
This is a feed of the latest articles from Eurogamer.net..
.: CD Projekt co-founder Marcin Iwiński steps down from joint-CEO role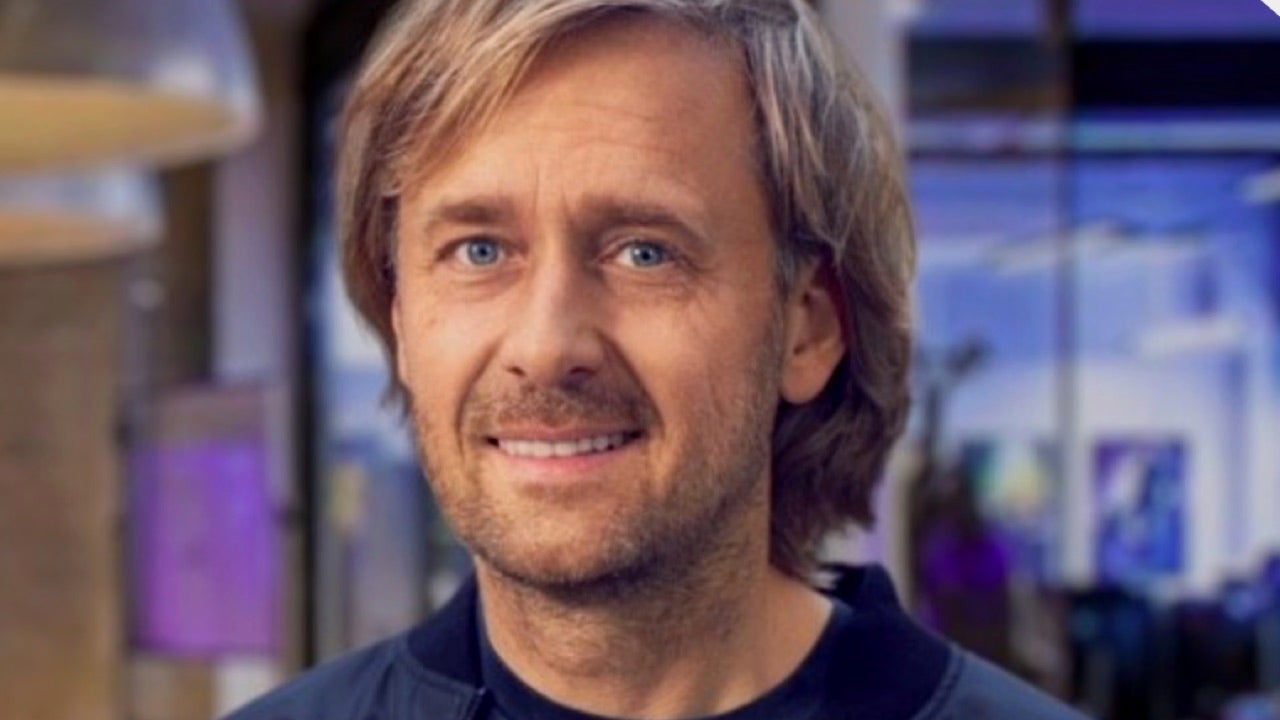 CD Projekt co-founder Marcin Iwiński has announced he'll be stepping down from his joint-CEO role - a position he's held at the company for nearly 30 years - before the end of 2022.

"I am beginning a brand-new personal chapter at CD Projekt," Iwiński wrote in a statement shared following the company's latest investor meeting, "as I will submit my candidacy for the role of Chairman of the Supervisory Board, leaving behind my joint-CEO role. By the end of 2022, I'll hand over my duties to my colleagues from the board."

"For me this is a huge moment," Iwiński continued. "I've been at CD Projekt for almost 30 years and I have seen it go from a handful of passion-driven rebels to an internationally recognised developer of story-driven role-playing games loved by millions globally. Back when Michał Kiciński and I founded the company, I don't think either of us would have been able to imagine this incredible journey, not even in our wildest dreams."


.: Sony says its PlayStation games won't release on PC for "at least a year"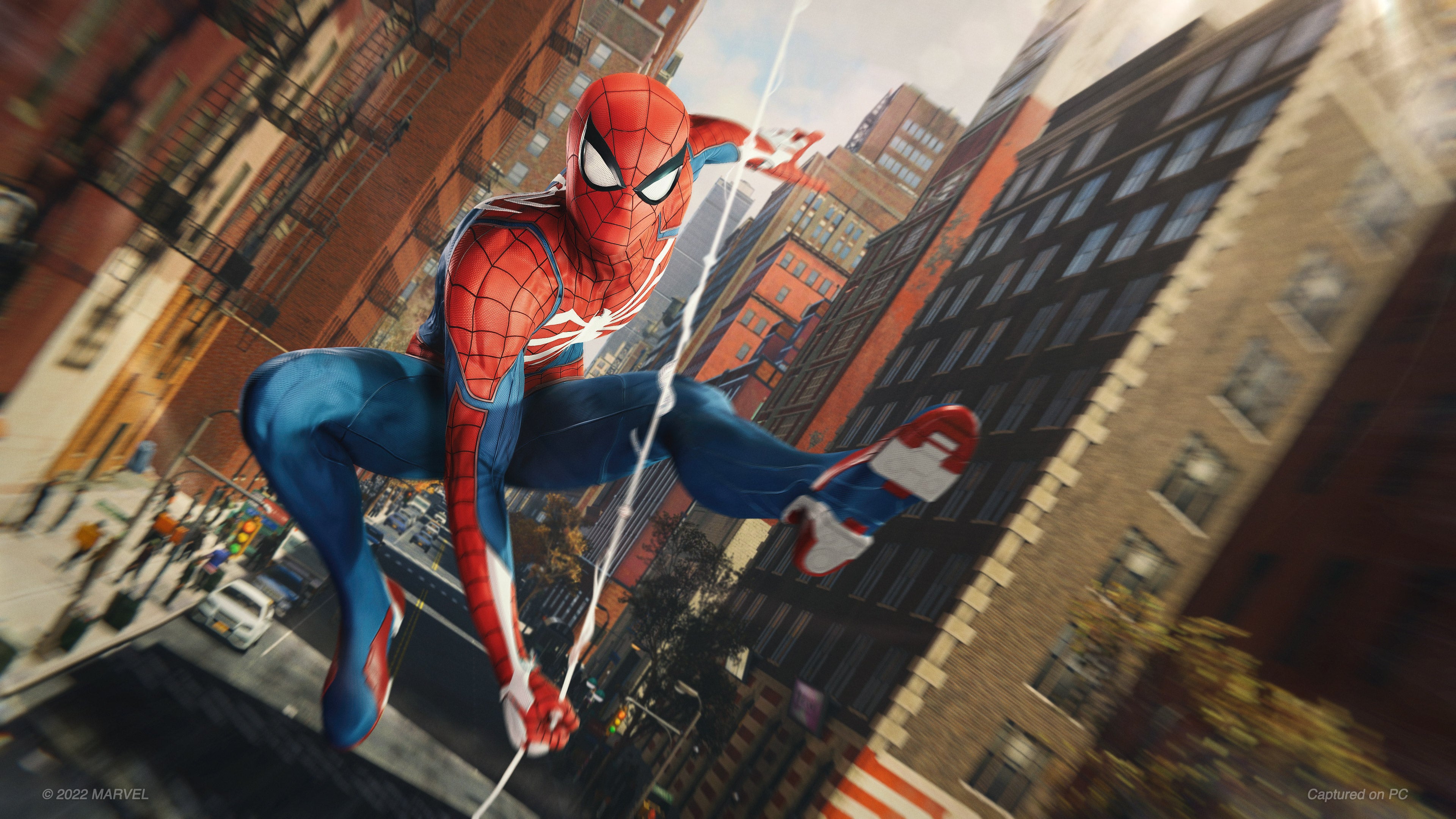 PlayStation Studios head Hermen Hulst has revealed Sony's first-party PlayStation releases will likely take "at least a year" to launch on PC, although live-service games might come sooner.

Sony initially confirmed it was exploring bringing its first-party PlayStation exclusives to PC in March 2020, announcing that Horizon Zero Dawn would lead the charge - although it said "releasing one first-party AAA title to PC doesn't necessarily mean that every game now will come to PC" and that it didn't have plans to follow Xbox's lead with day-and-date PC releases.

Since then, following the successful launch of Horizon Zero Dawn on PC, the number of titles joining the platform has continued to grow. Days Gone, God of War, and Marvel's Spider-Man Remastered have already made the jump, with Spider-Man: Miles Morales, Uncharted: The Legacy Collection, and Sackboy: A Big Adventure confirmed to be on the way.


.: CD Projekt Red confirms Cyberpunk 2077 sequel, next Witcher trilogy and new IP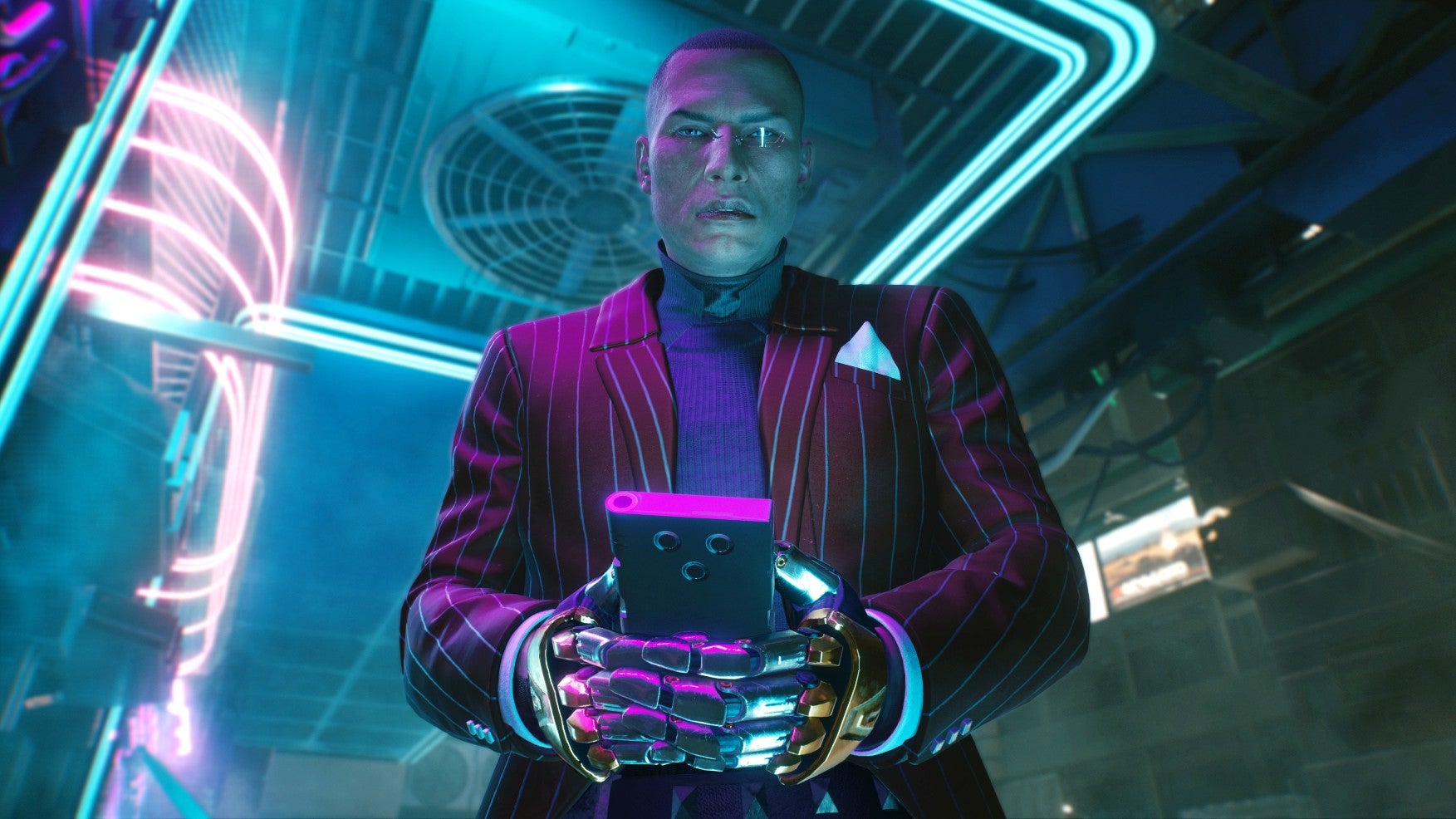 There is a full sequel to Cyberpunk 2077 on the way.

Today, developer CD Projekt Red lifted the lid on its upcoming projects, including one codenamed Orion.

This, the company has said, will be the "next Cyberpunk game" and it will take the "Cyberpunk franchise further and continue harnessing the potential of this dark future universe."


.: Here's our first look at Dead Space remake's gameplay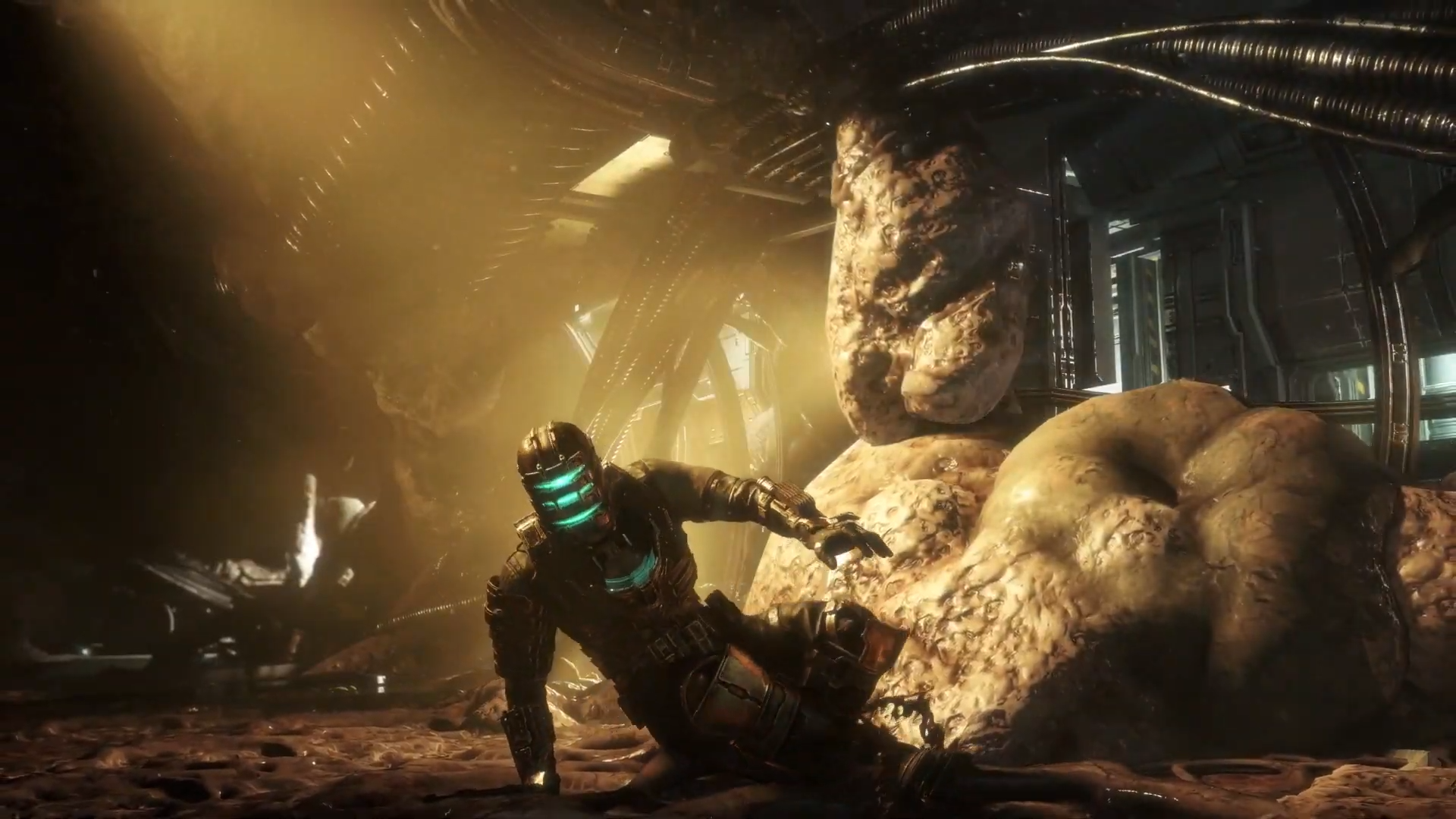 There are only a few months left to wait before we get our hands on EA Motive's Dead Space remake.

In anticipation of this release, we now finally have our first look at some gameplay, including seeing weapons such as the series' plasma cutter in action. Oh, yes, and there are also lots of gloriously detailed mutated human corpses littering the scene. Godspeed to you Isaac Clark!

You can see this new trailer for yourself below.


.: The Super Mario Bros. movie gets Nintendo Direct this week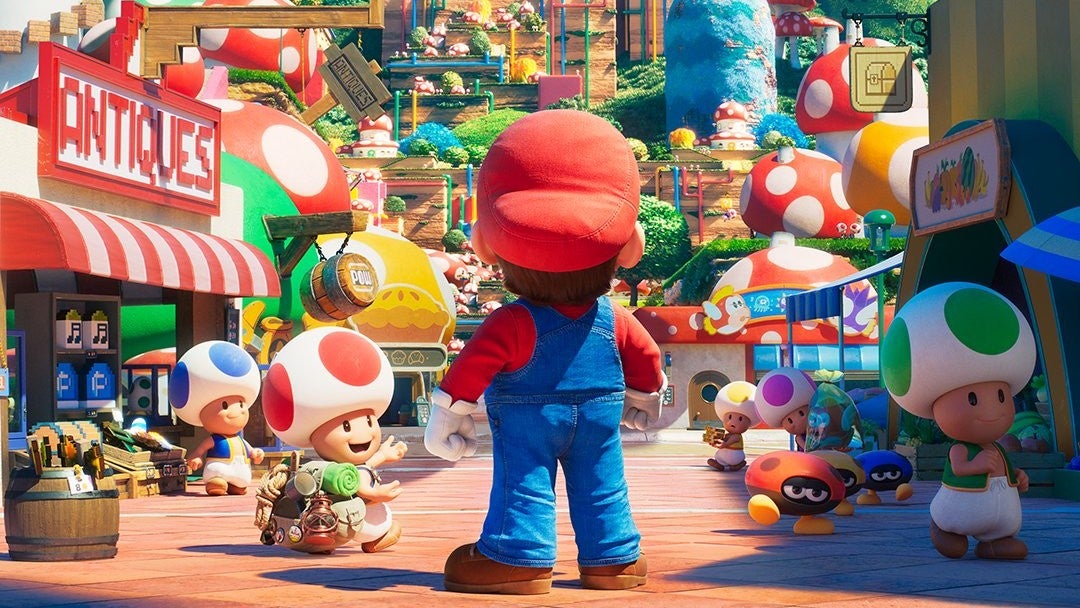 An upcoming Nintendo Direct will focus exclusively on the Super Mario Bros. CGI movie.

Streaming this Thursday (6th October), this Direct will give us our first look at Chris Pratt's take on Mario in the "world premiere trailer for the upcoming film". You will be able to watch it on YouTube here.

Pratt has already shared more about his role in the upcoming CGI Super Mario Bros. movie, stating that his take on the title character will be "updated and unlike anything you've heard in the Mario world before."


.: Company of Heroes 3 delayed to February 2023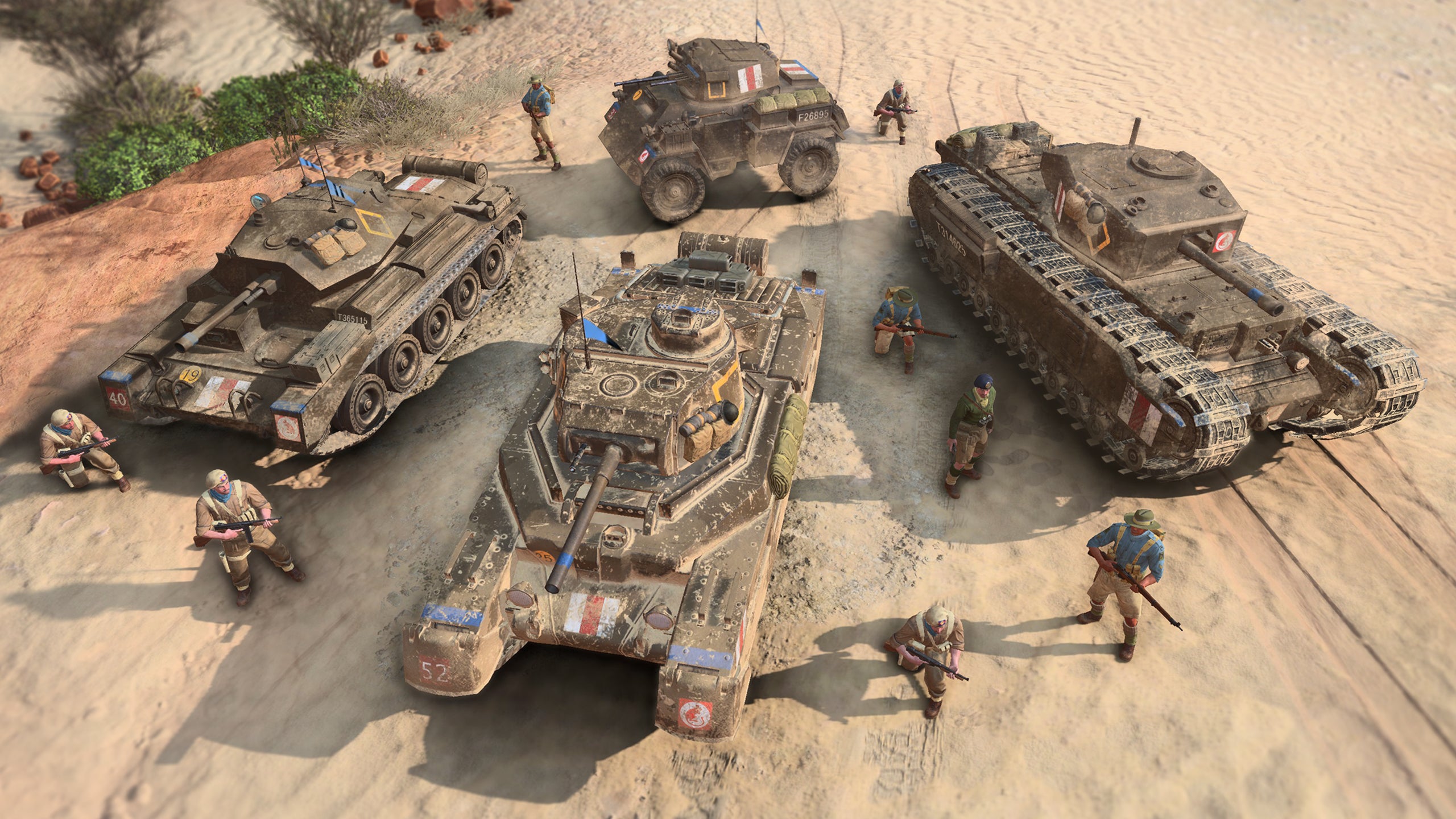 Sega has announced a three-month delay to Company of Heroes 3, which will now arrive on 23rd February 2023.

Announcing the hold-up this afternoon, Sega said Relic Entertainment's real-time strategy threequel was currently "not quite up to our players' or our own high standards", with "bugs to squash, pixels to polish, gameplay to adjust and feedback to address".

On that last point, Sega says developer Relic is continuing to react to community feedback on improvements to the game's dynamic campaign map, a stronger visual focus on "grit and details" during battles, an overhauled light system, plus tweaks to the HUD and UI.


.: Hitman 3: Freelancer roguelike mode delayed again, now arrives January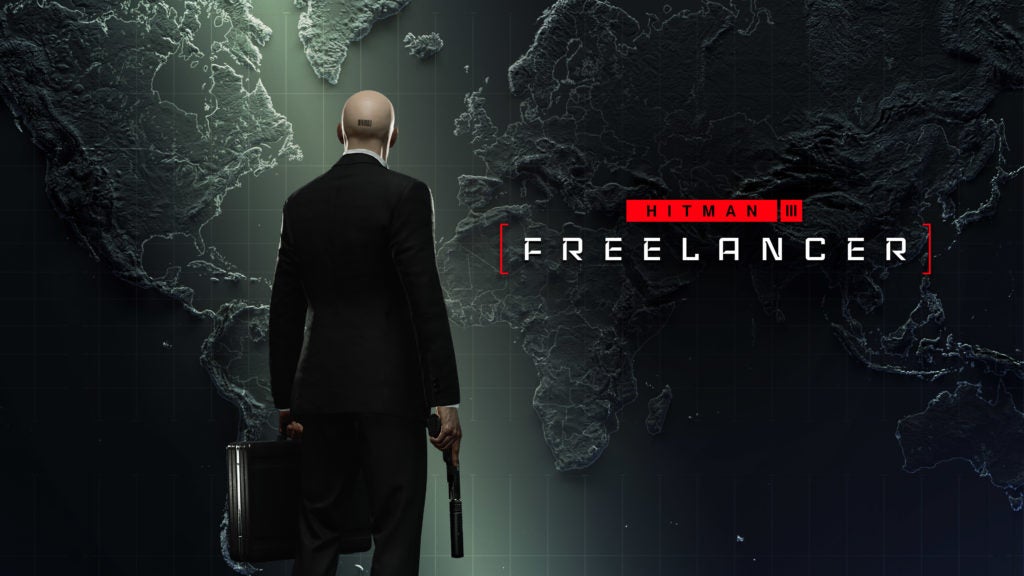 Hitman 3's upcoming roguelike Freelancer mode, dubbed as the "next evolution" of the series, has slipped back into next year.

Freelancer will now arrive as a free update for existing Hitman 3 owners on 26th January 2023.

Before that, developer IO Interactive will run a Steam test for the mode in November - with details to follow later this month on exactly when it will start and how it will work.


.: Xbox Game Pass is getting some killer games for October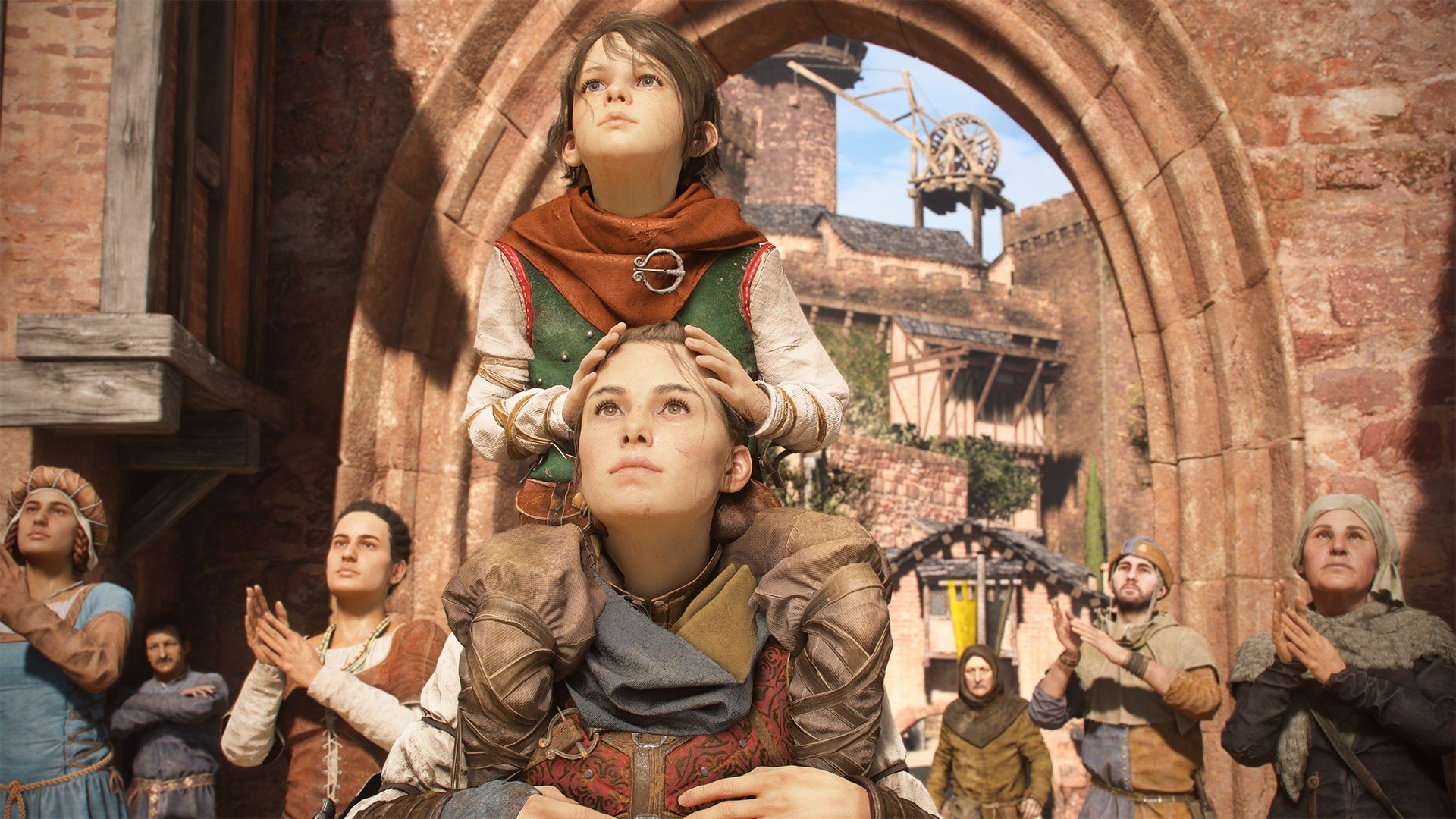 The first wave of additions to Game Pass for October have been announced, with some spooky treats available just in time for Halloween.

Available to play today is Chivalry 2, which was revealed before Microsoft posted the full selection on the official Xbox blog.

Games which were already confirmed to be available on day one with Game Pass Eville (11th October), Scorn (14th October), and A Plague Tale: Requiem (18th October).


.: The Medium is the latest game to be getting a TV adaptation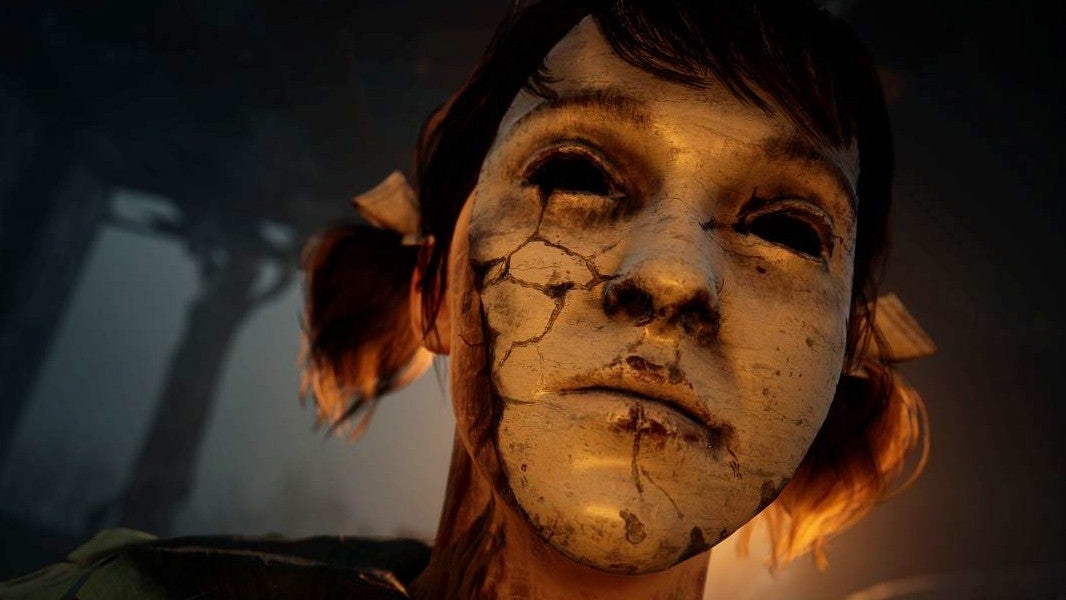 Psychological horror game The Medium is the latest in a long line of video games to be getting a TV adaptation.

Bloober Team shared the news in a blog post earlier today, where the company announced it had signed a cooperation agreement with Polish visual arts complany Platige Image to bring its game to a new medium (see what I did there).

This upcoming adaptation will be helmed by Tomasz Bagiński, whose resume includes Netflix's The Witcher. Meanwhile, Bloober Team's Piotr Babieno will work alongside Bagiński bringing this adaptation to life.


.: PlayStation open to FromSoftware film and TV "opportunities"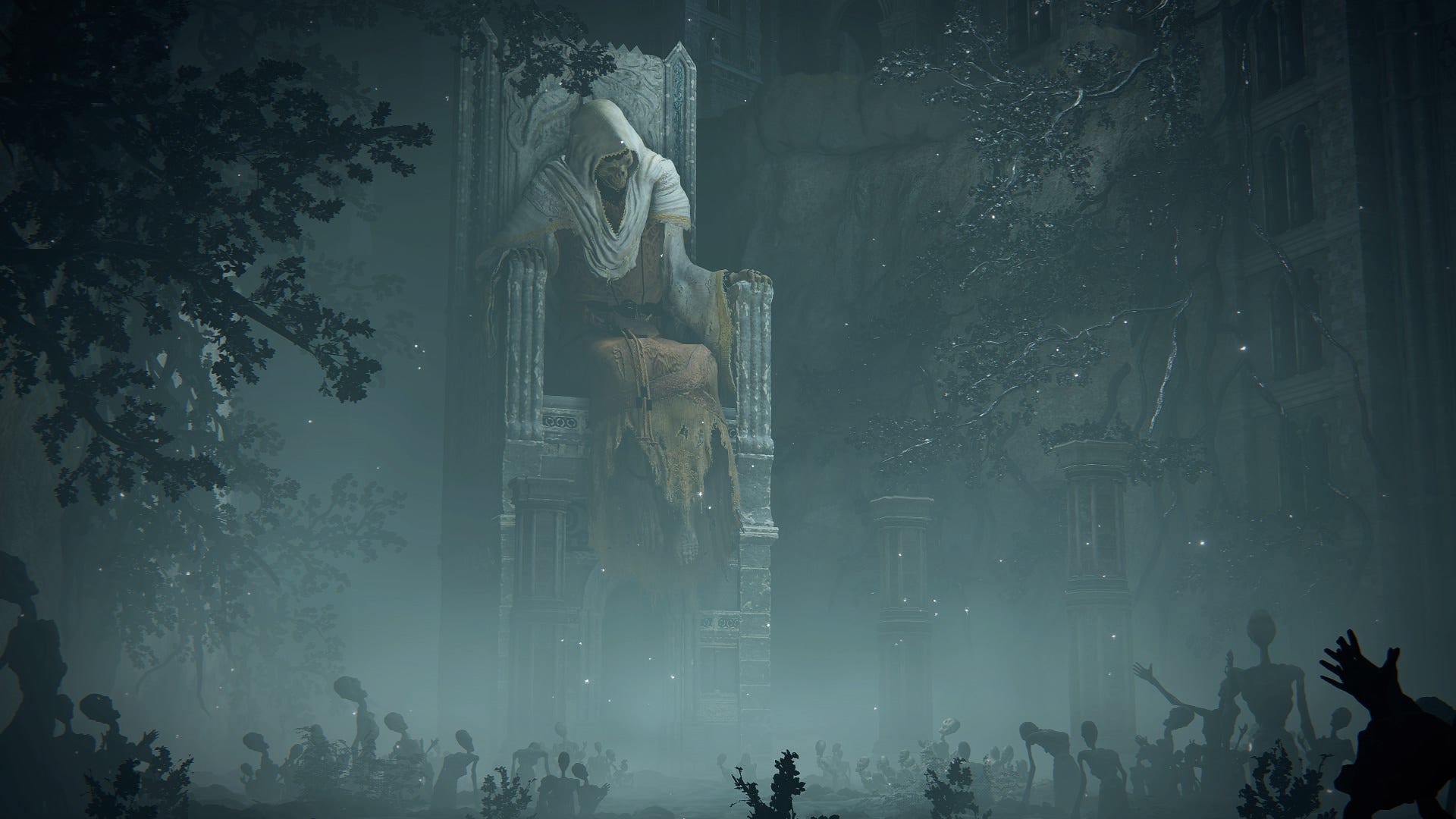 Sony has said it's "not unthinkable" it will now develop film or TV versions of FromSoftware games following its recent increase in ownership of the Japanese developer.

At the end of August, both Sony and Chinese publisher Tencent increased their shareholding in the Elden Ring and Soulsbourne studio. Sony now owns just over 14 percent.

Now, speaking to Reuters, PlayStation Studios boss Hermen Hulst has said the purchase opened up the possibility of FromSoftware properties getting the PlayStation Productions treatment.


.: Exactly how realistic are horses in games?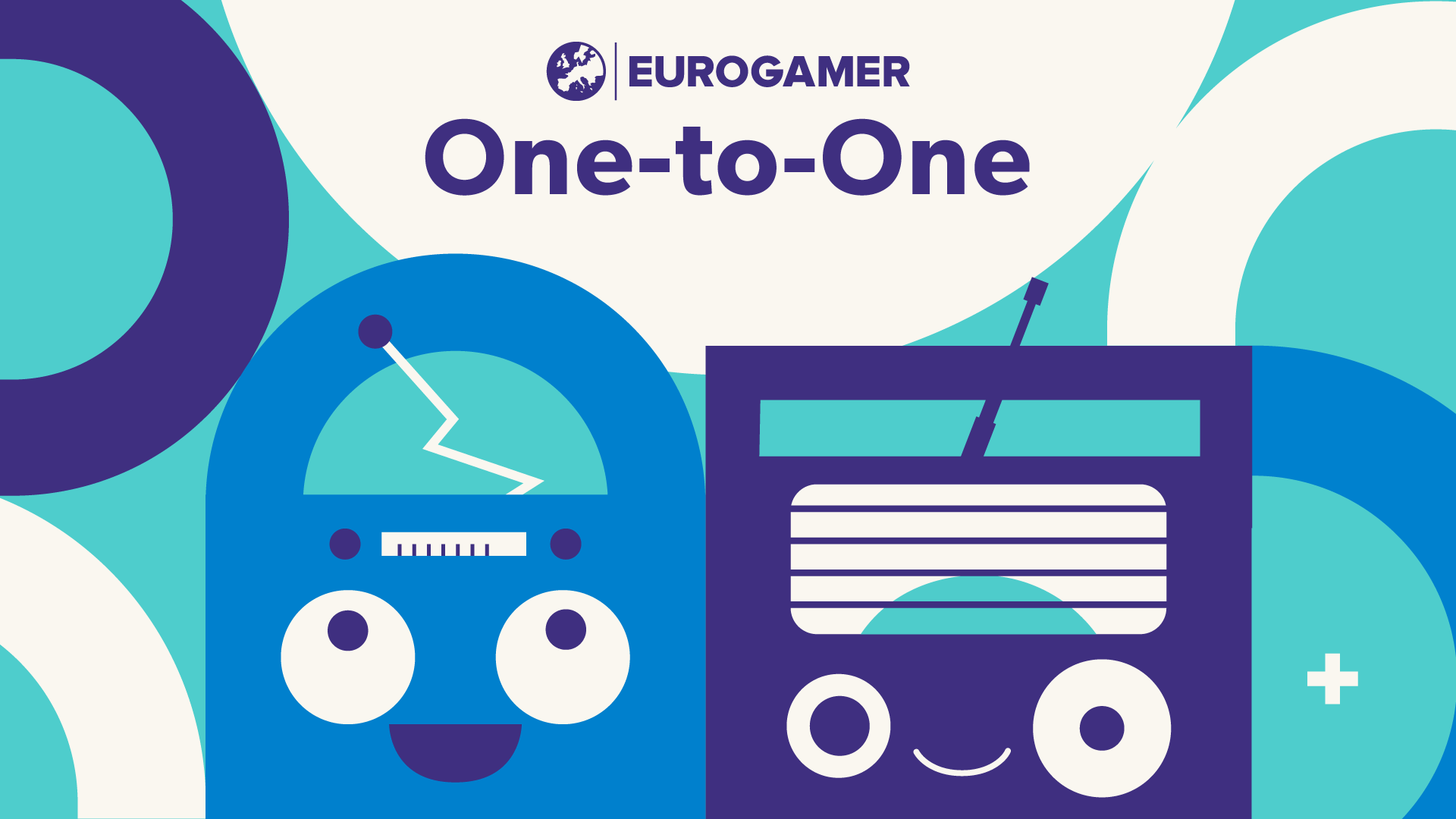 How much do you know about horses? I don't know very much. As far as I'm concerned, they really can do press-ups like Roach in The Witcher 3, or double-jump like Torrent in Elden Ring.

Alice Ruppert knows a lot more about horses than I do. She's been obsessed with them ever since she was a child. She would draw them, play games about them, and many years later she would eventually make games about them.

How she got her horse-break in games makes for a great origin story. The way she tells it, she complained so much about bad horse representation in games that eventually someone gave her a job and told her to do better, and that's what she's doing now, making Horse Tales: Emerald Valley Ranch, which is coming out really soon.


.: Ratings for The Outer Worlds: Spacer's Choice Edition spotted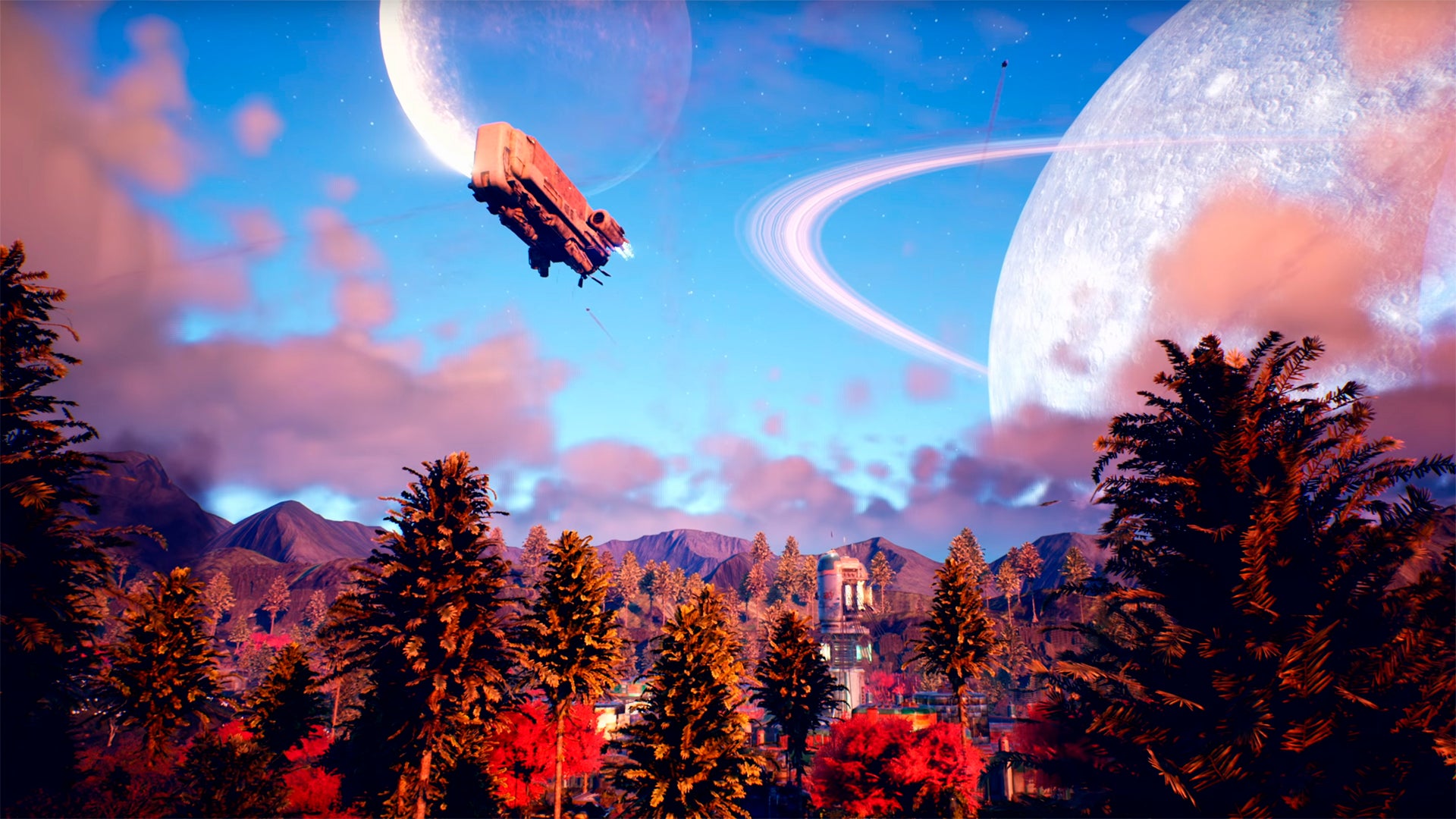 Classification ratings for a new edition of The Outer Worlds have been found on the website for the official Taiwanese ratings board.

The Outer Worlds released in 2019 for PS4, Xbox One and PC, and was followed by a Switch port the following year.

The ratings for the new edition of the game, subtitled Spacer's Choice Edition, reveal it will release for PS5, Xbox Series X and S, and PC (spotted by VGC).


.: Activision Blizzard withheld raises from union campaigners, NLRB finds

Following investigations, the National Labour Relations Board (NLRB) has found that Activision Blizzard withheld raises for the QA testers at Raven Software campaigning to form a union.

Per The Washington Post, Activision Blizzard and the QA testers from Raven Software will now continue on with their negotiations to agree a collective bargaining agreement.

However, if the two parties can not settle upon an agreement, the NLRB can issue a complaint against Activision Blizzard. Another option would be for the NLRB to prosecute the case before a federal judge should the company refuse to settle, although this is deemed unlikely.


.: EA finally teasing Need for Speed reveal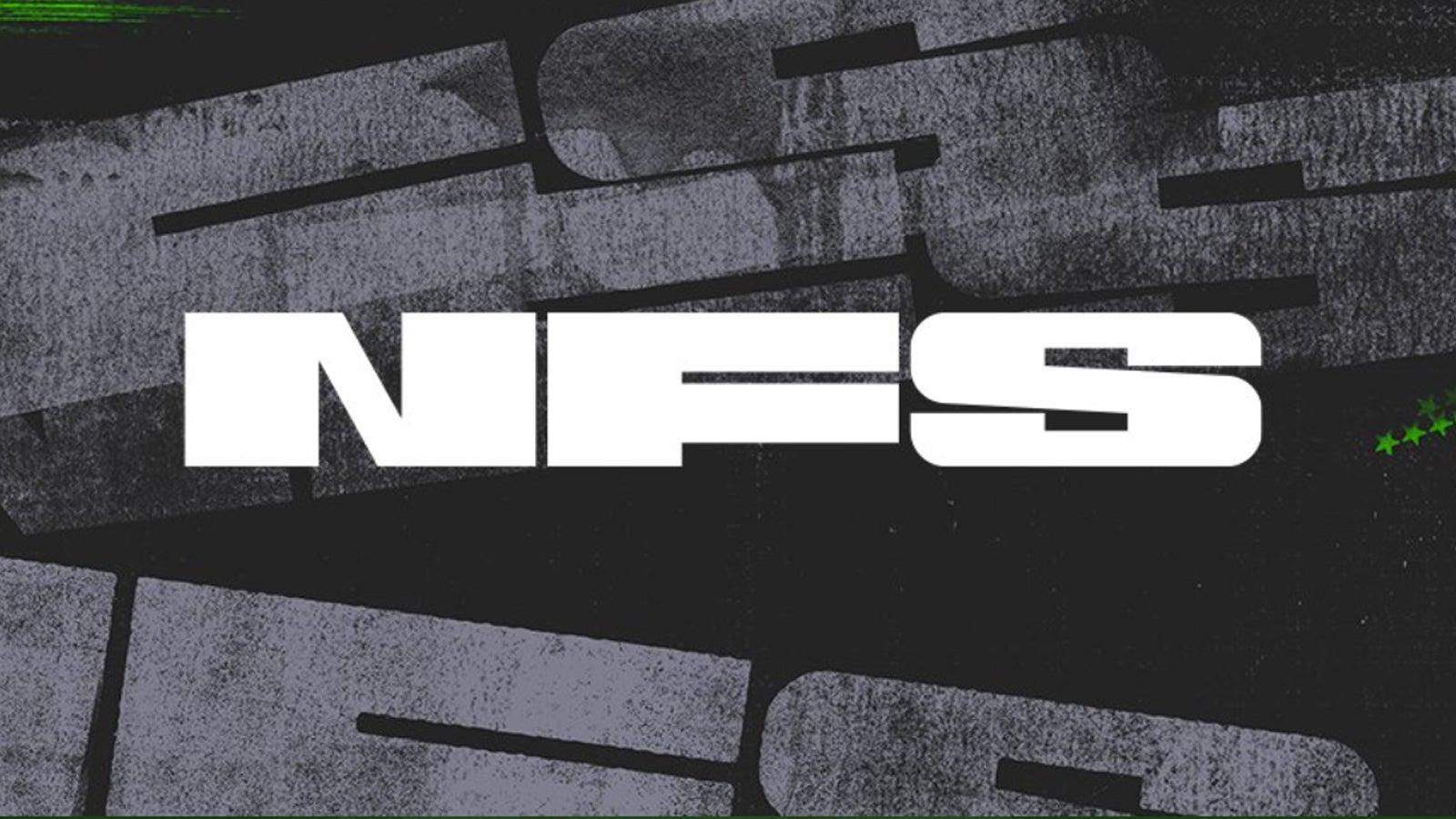 UPDATE 5pm UK: EA has now officially confirmed it will reveal its new Need for Speed game this Thursday, at 4pm UK time.

A trailer will go live detailing the game - we'll have all the details then.

ORIGINAL STORY 12pm UK: EA has a new Need for Speed game due out this year, but as of today, with less than three months of 2022 left, we've seen nothing of it.


.: Red Dead Online player with 6000 hours on the clock highlights community he'll lose when Stadia shuts down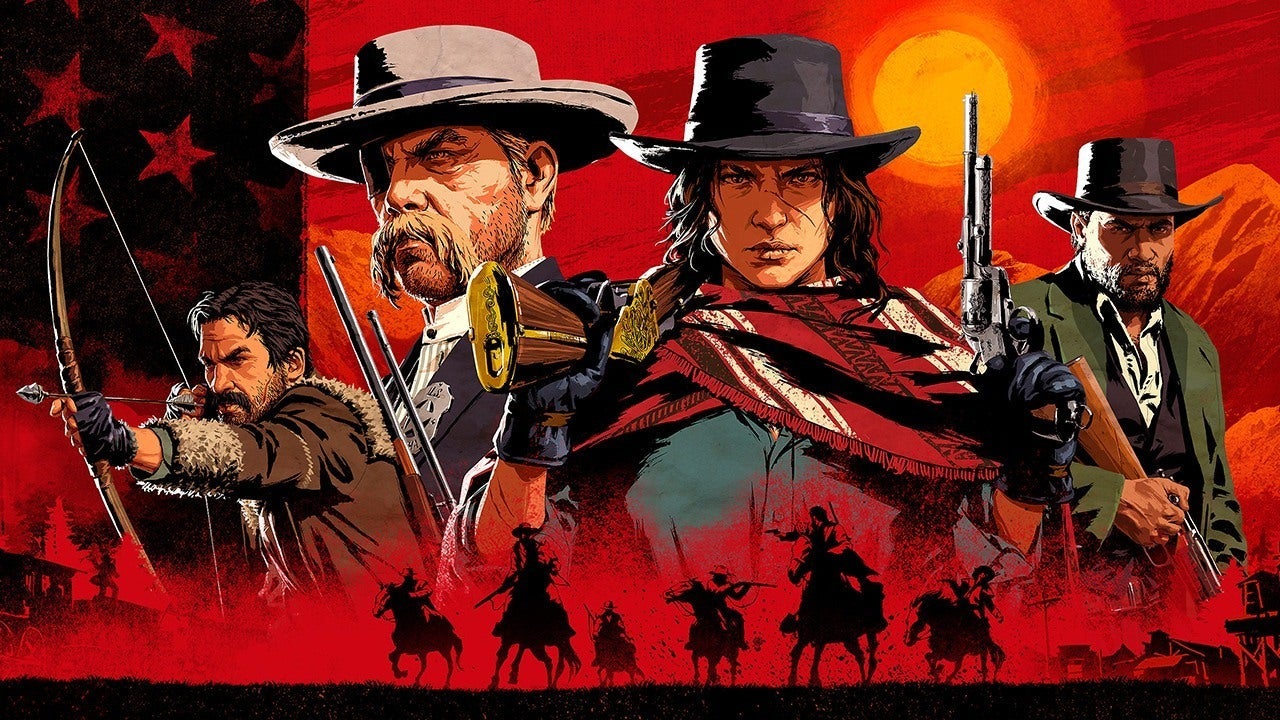 YouTuber Colour has spoken about the effect Stadia's death will have on many of the people he met while playing almost 6000 hours of Red Dead Online.

He also voiced his frustrations towards Rockstar, which is currently keeping quiet about whether character transfers will be available for the game.

Last week, Colour shared a screenshot of his playtime in Red Dead Redemption 2 on Stadia on Twitter. In a follow-up tweet he tagged Rockstar, asking for a character transfer.


.: Pokémon Go warns of in-game price rises due to Apple increases, whether you're on iPhone or not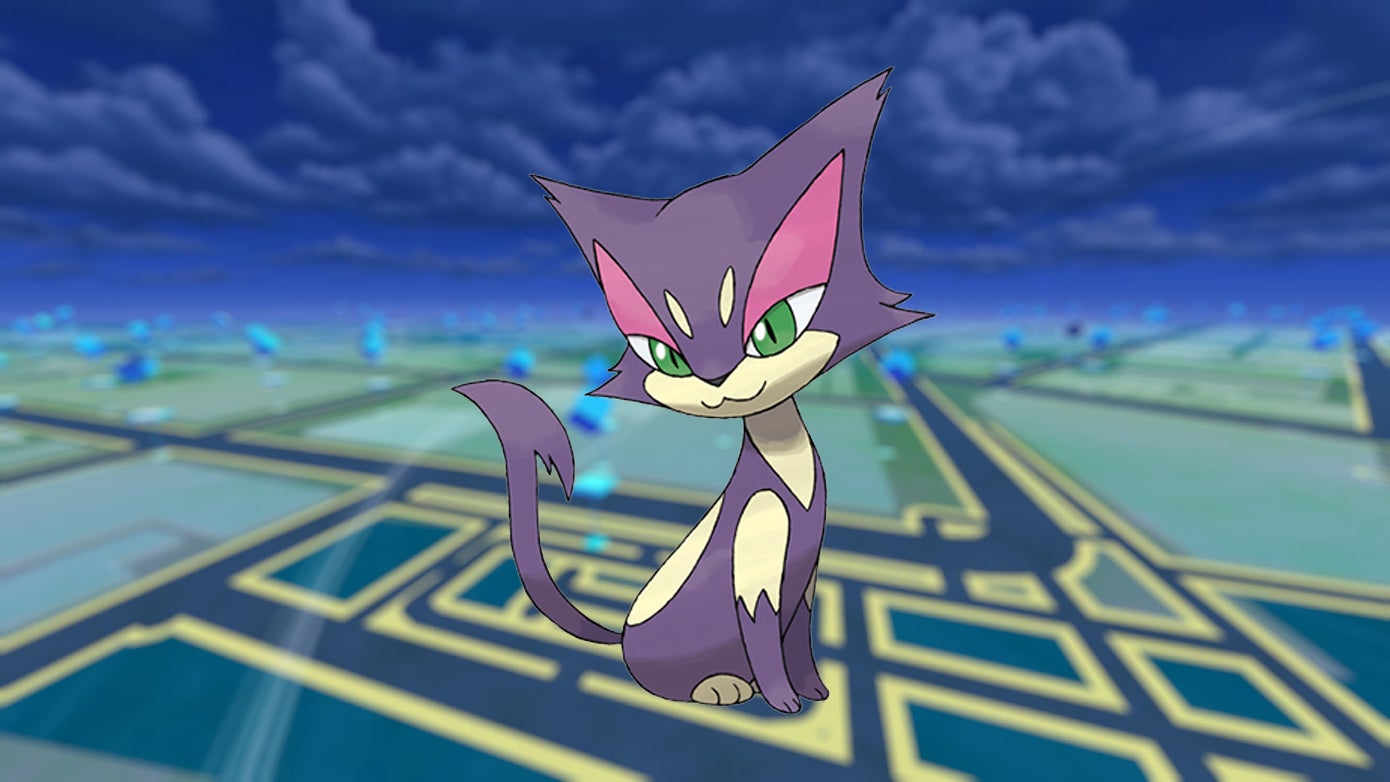 Pokémon Go maker Niantic has warned fans to expect in-game price rises in Ireland and mainland Europe from tomorrow, due to Apple's previously-announced Eurozone price hike.

The pound, mercifully, is not yet affected - but many other countries will be. These include Poland, Sweden, Chile, Egypt, Malaysia, Pakistan, South Korea and Vietnam, plus Pokémon's homeland of Japan - a core market for Pokémon Go.

And while the change is driven by Apple's action, Niantic has said it will raise its prices in-game whether you use an iPhone or not.


.: Chivalry 2 comes to Xbox Game Pass today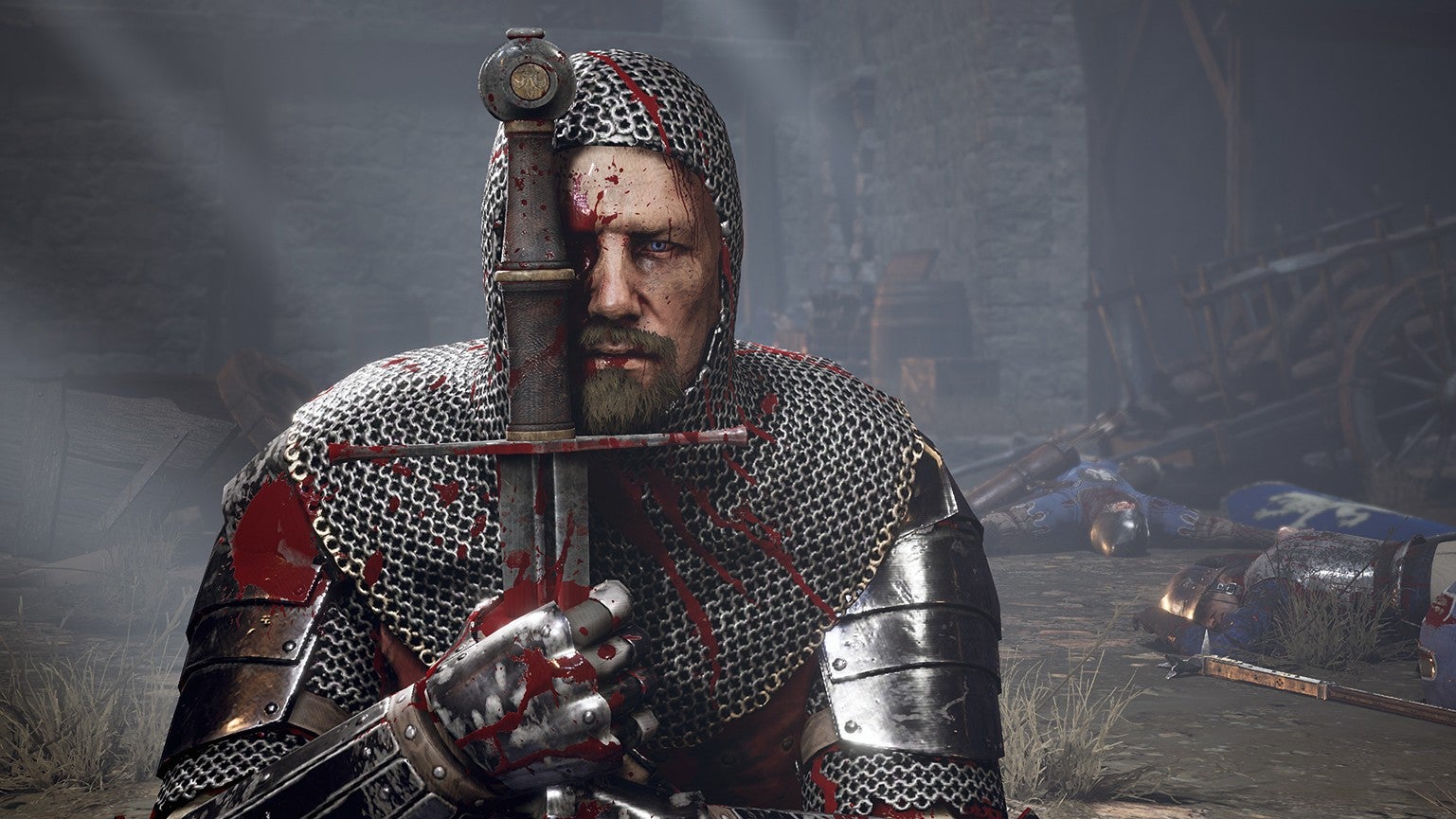 We do not yet have the full roster for this month's selection of Xbox Game Pass titles, but we do now have at least one more confirmed.

Yes, medieval multiplayer Chivalry 2 is making its way onto Microsoft's subscription service today.

"Chivalry 2 is coming... and you're gonna need a battlecry," Microsoft proclaimed via its Xbox Game Pass Twitter account, alongside a short clip showing off some of the in-game shenanigans you too will be able to take part in. This includes running into the fray clutching a chicken and launching yourself off battlements.


.: WWE game maker must pay damages to wrestler Randy Orton's tattoo artist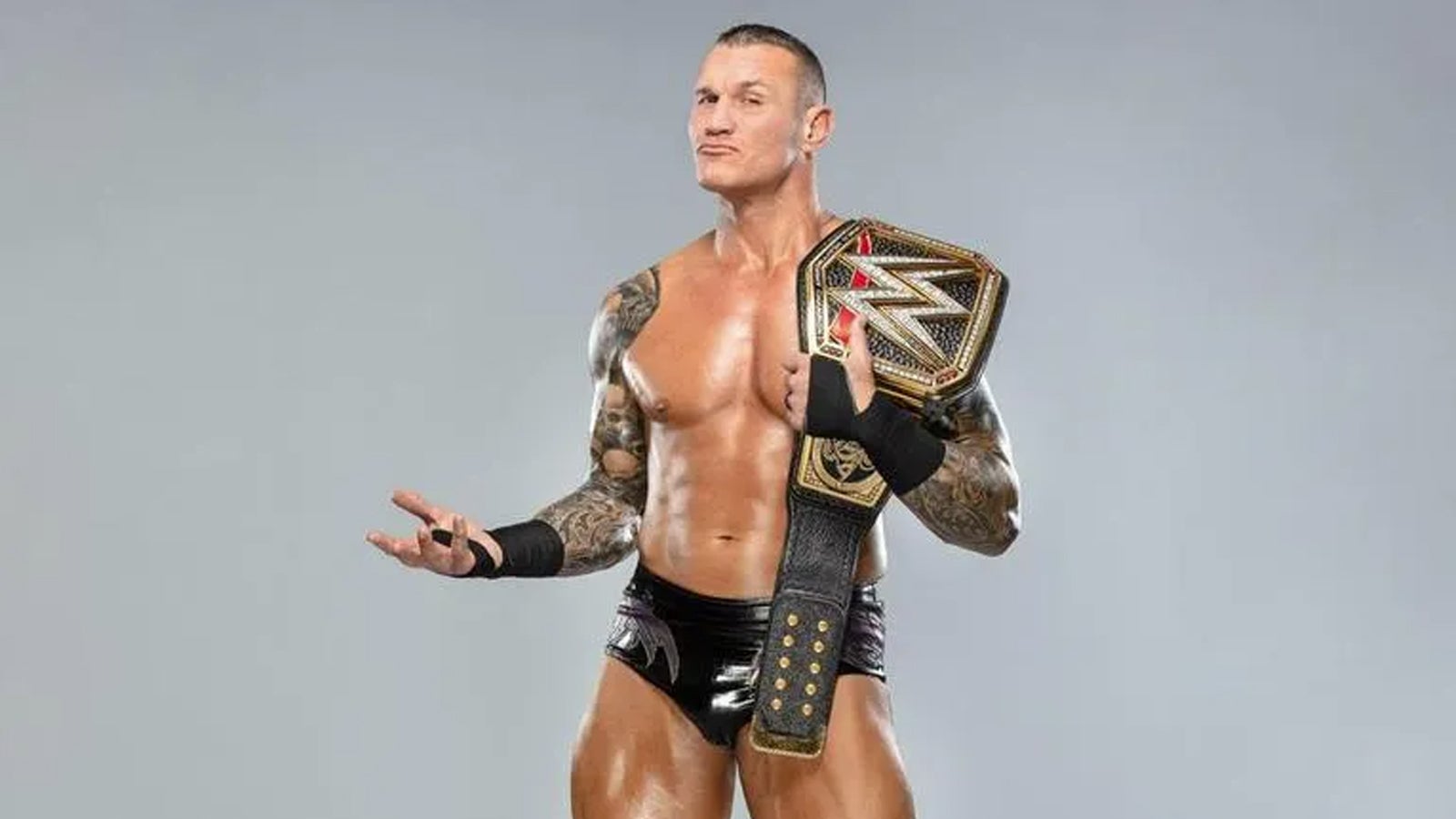 WWE 2K publisher Take-Two Interactive - as well as the WWE itself - have been ordered to pay damages to a tattoo artist whose designs appeared in multiple wrestling games.

A jury has decided the companies must pay $3750 to Catherine Alexander, who designed tattoos for pro wrestler Randy Orton, after their likenesses appeared on Orton's character in WWE 2K16, 17 and 18.

Alexander had pushed for a higher amount, including a share of profits from the games, Reuters reported. Still, the decision appears to mark a landmark judgement that may affect future usage rights in other games in future.


.: Off Topic: Take a minute to appreciate Cookin' with Coolio's incredible scallops recipe.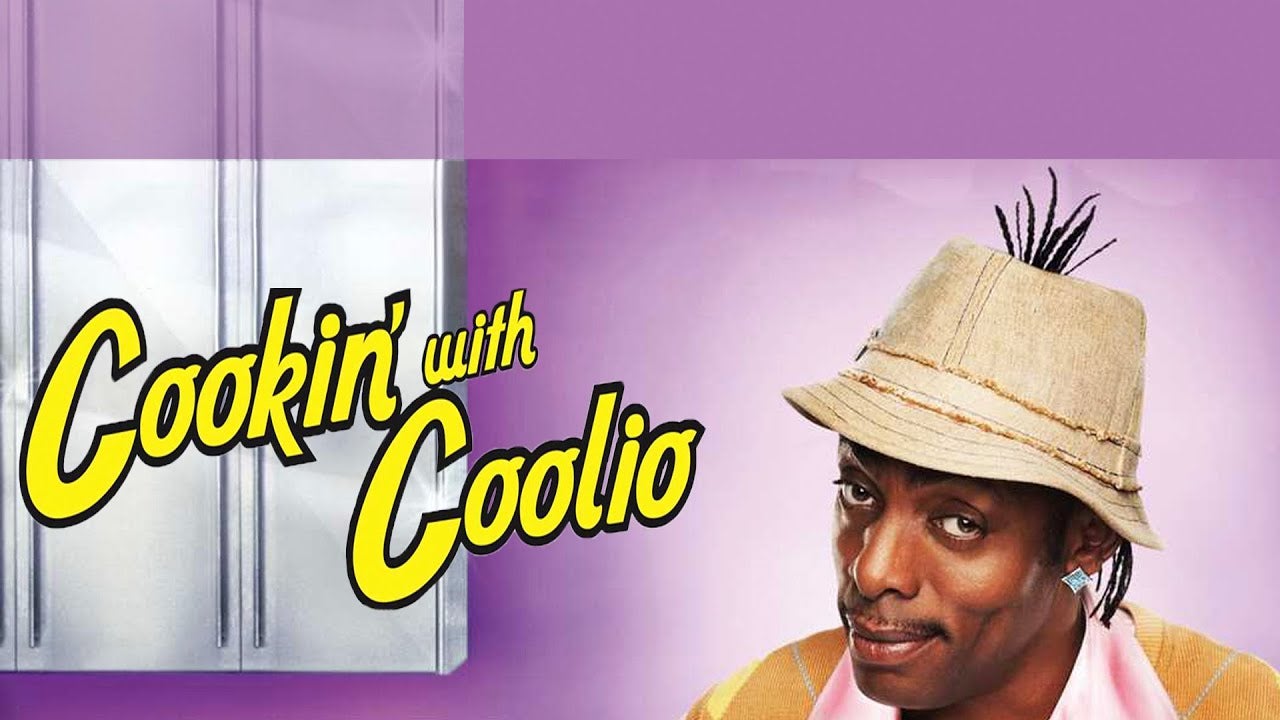 The highest praise I can lay on Cookin' with Coolio: Five Star Meals at a One Star Price is that when I went to look for my copy the other day I realised I'd leant it out to someone and would probably never see it again.

This is the life of cook books, isn't it? When they aren't in the kitchen, getting splattered with hot sauce or providing a resting place for wooden spoons, they're loaned around, pages marked, moving between hungry friends: you must read this! You must make this!

Cookin' with Coolio is where my mind went when I woke up one morning last week and learned that Coolio had died. Being a 90s person, I think this news would always bum me out. But having read and loved Coolio's cook book, I'm ashamed to say it all struck a bit deeper. Over the following days when all these stories started to come out about how brilliant Coolio was - how kind, how thoughtful and perceptive and funny - none of that was really a surprise? Why? Because I had read Cookin' with Coolio.


.: So far, Overwatch 2 is a clever but underwhelming free-to-play compromise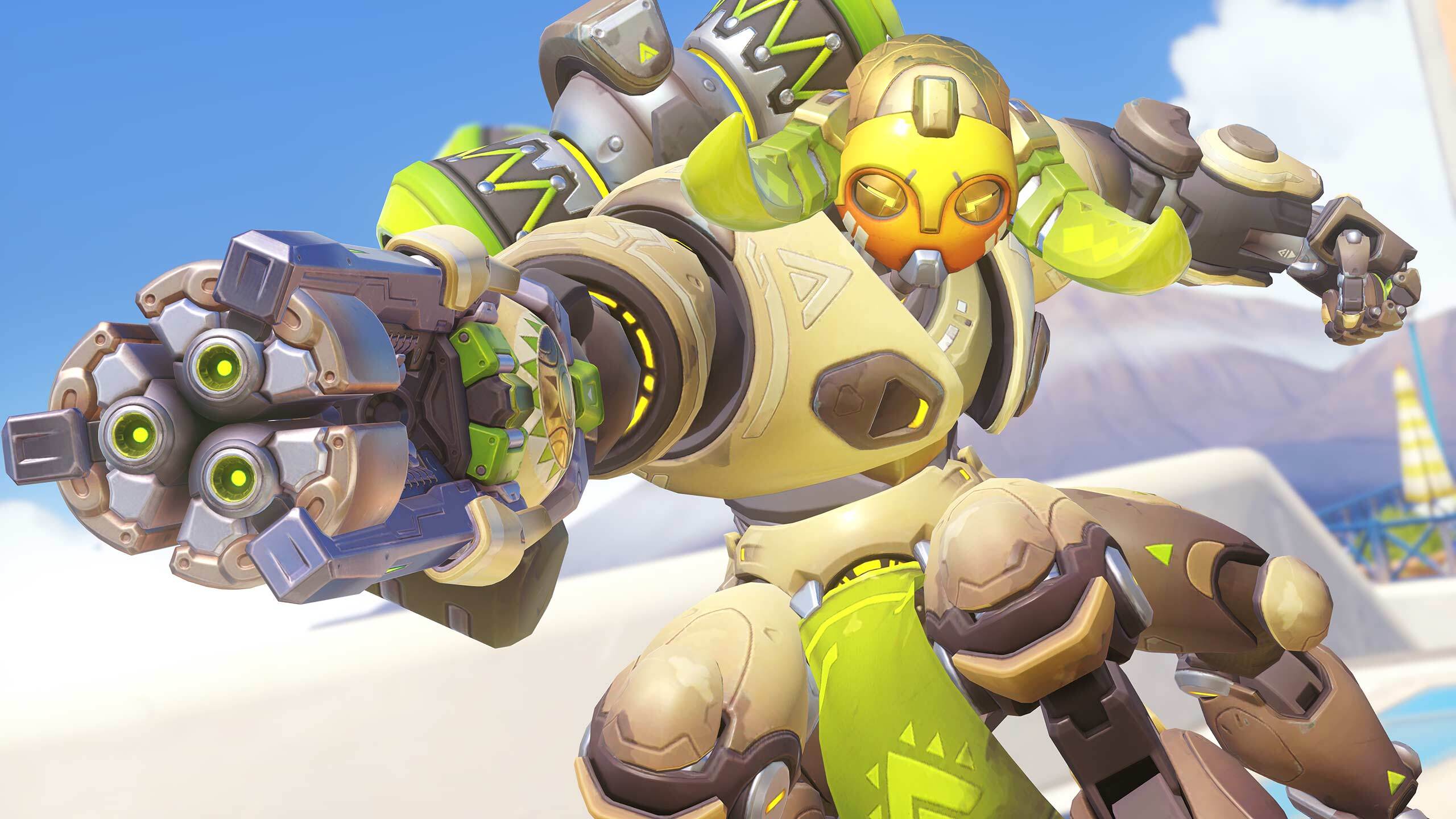 You didn't hear it from me first, but Overwatch 2 is not Overwatch 2. It is Overwatch 2.0, a free-to-play rejig of the celebrated 2016 hero shooter with rebalanced characters, a sprinkling of new faces, modes and maps, and a predictably tedious seasonal Battle Pass system whereby unlocks are either paid for or ground out through match XP.

Spend an hour with it and, tuned-up visuals notwithstanding, you might struggle to notice any difference beyond the charmless new monetisation elements. There's the same delightful range of MOBA-ish abilities, the same awkward pivot between cultural archetype and dodgy stereotype in the character and cosmetic design, the same sunny ambience and brilliant tactical audio, and the same rousing premise of corpo-progressive Pixar Avengers murdering each other for possession of small wagons and courtyards.

Many of the game's headline new bits are still to be developed or added, including the majority of new heroes and various much-trumpeted Player versus AI modes. I've not had much time with what does exist: the review period began in mid-September, but Eurogamer's code arrived late last week, and my existing PS4 account hasn't transferred over to the PC review build - obliging me to jump in as a First Time User and so, limiting my access to the game's already-tiny pool of pre-release players. But enough of my petulant fist-waving! I'll have a full review in a week or so - here are some provisional notes from the trenches.


.: Nintendo officially launches its Nintendo Pictures animation studio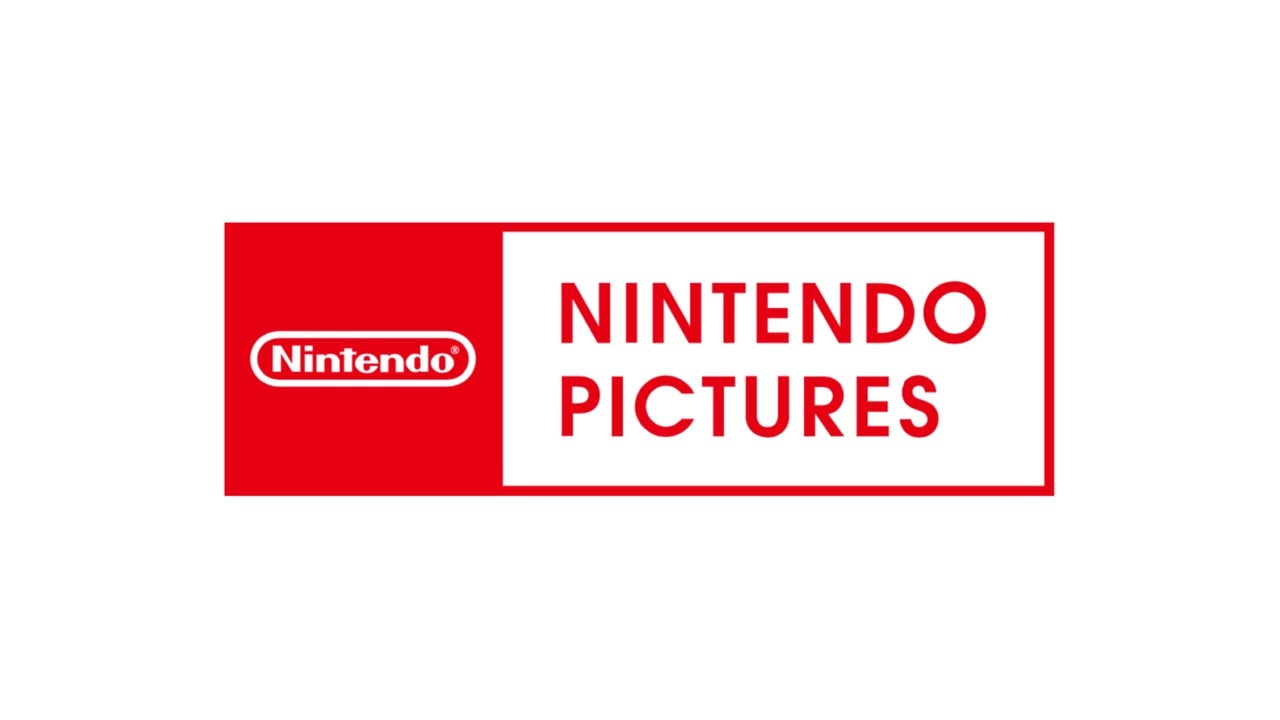 Nintendo's Tokyo-based animation studio, Nintendo Pictures, has officially launched, with the company's website now live.

Nintendo Pictures was formerly known as Dynamo Pictures, the CG-focused visual production company whose previous motion capture and animation work has included a series of Pikmin short films and featured in the likes of Persona 5, Final Fantasy 13-2, Monster Hunter World, and Metroid: Other M.

Nintendo confirmed it would be rebranding the studio when it announced its acquisition in July, explaining it intended Nintendo Pictures to focus on the development of visual content utilising its iconic gaming IP.


.: This is the moment Overwatch 1 died forever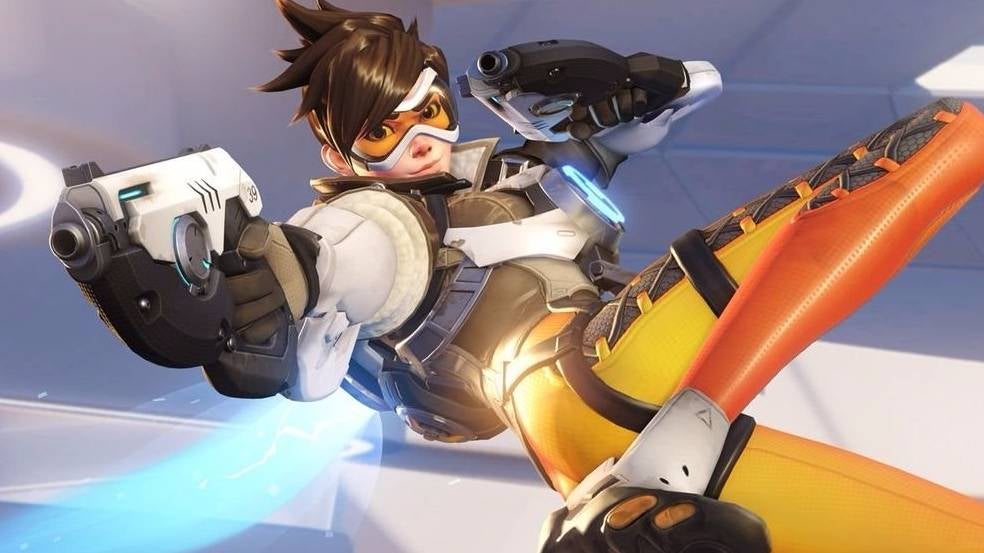 Six years after its launch, the original Overwatch is no more, with Blizzard having now forever pulled the plug on the game in preparation for Overwatch 2's free-to-play arrival tomorrow.

Fans gathered earlier today to witness the final moments of Overwatch, recording the momentous occasion for posterity. Despite its place in the gaming pantheon, though, it met an unceremonious end, blinking out of existing with a simple "disconnected" message.

A few official lobby chat server messages did at least attempt to imbue the occasion with some import, telling players, "Even the best journeys end, but a new one is right around the corner. Thank you, heroes! See you October 4th!". A final message ahead of Overwatch 1's oblivion simply read, "See you on the other side".


.: EA's Dead Space remake getting first official gameplay reveal tomorrow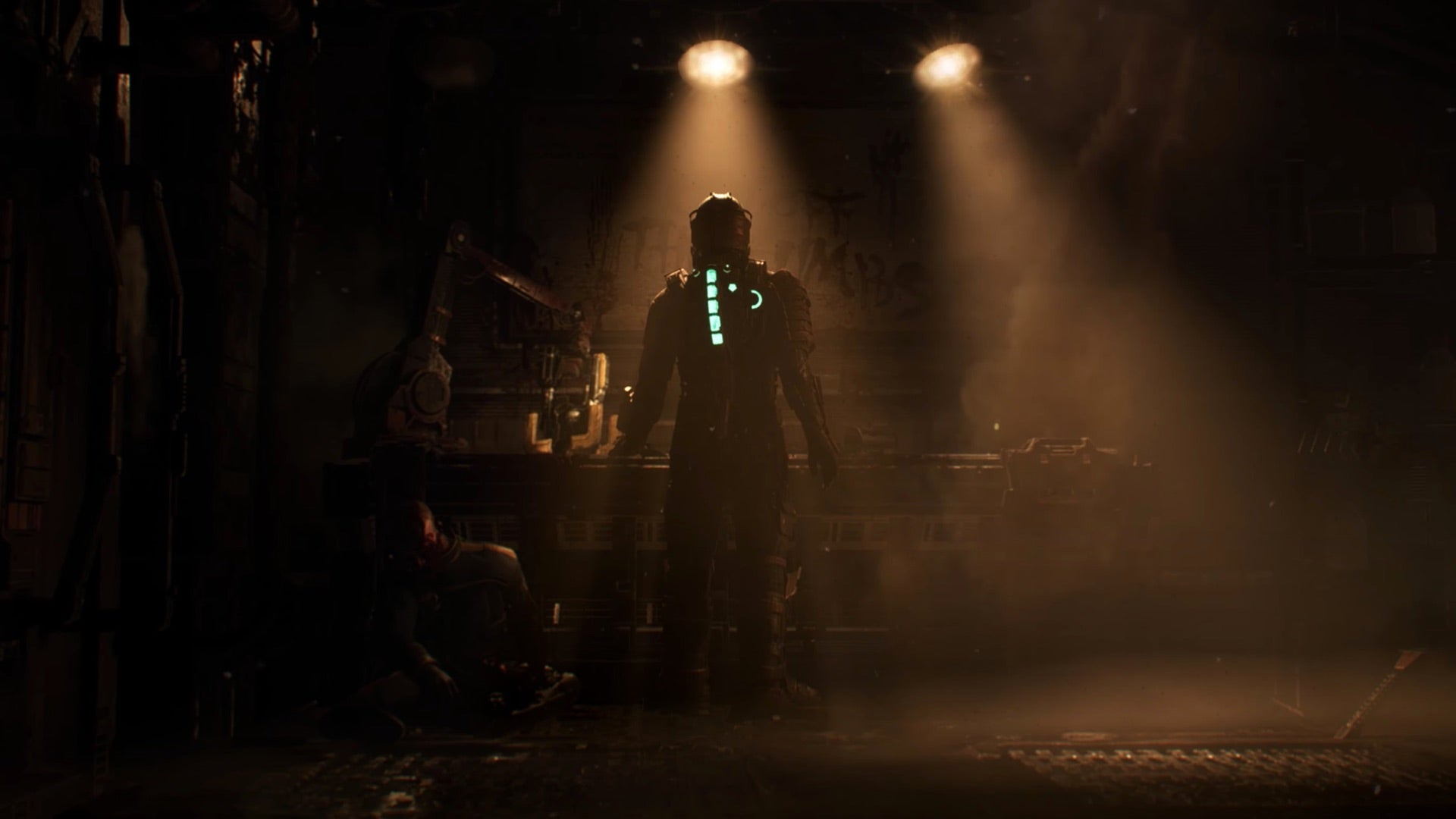 With just a few months to go until the release of EA Motive's intriguing Dead Space remake, the developer has confirmed it'll be giving the spruced-up sci-fi horror its first proper gameplay reveal tomorrow, 4th October.

Announced last July, the Dead Space remake is a ground-up reworking of Visceral Games' much-loved 2008 original, once again putting players in the role of engineer Isaac Clarke as they journey through the Necromorph-infested mining ship USG Ishimura. This time, though, EA Motive is attempting to bolster the fear factor on modern systems with enhanced audio and visuals, alongside other tweaks including improved story, characters, and game mechanics.

Since confirming a Dead Space remake was in the works last year, EA Motive has been unusually open about its development process, detailing the project's progress in a series of livestreams focusing on gameplay changes, audio, and art.


.: Bethesda celebrating Fallout's 25th anniversary with a Fallout 76 Free Play week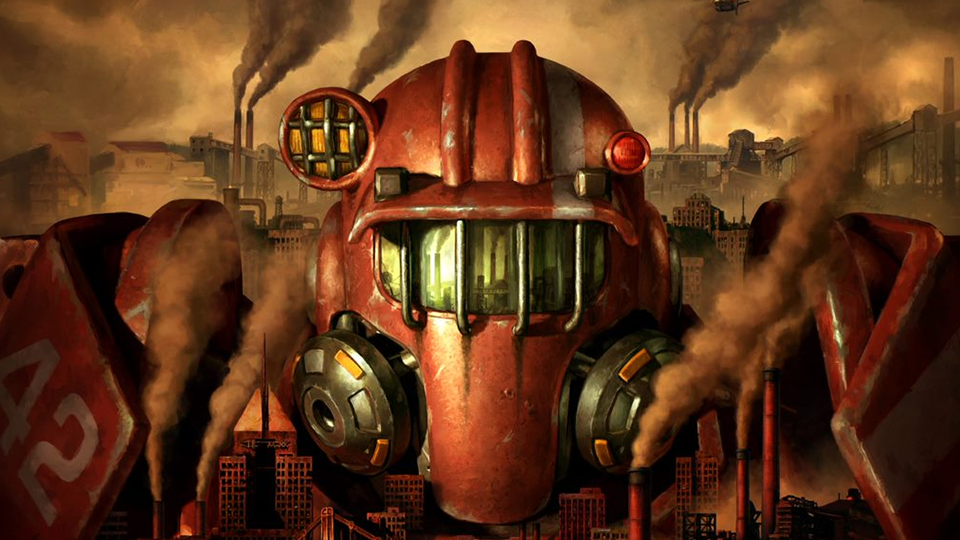 This month marks 25 years since the release of Bethesda's much-loved post-apocalyptic RPG series Fallout, and the studio has now detailed its celebratory plans to mark the occassion, which include making online spin-off Fallout 76 free to play for a week.

Fallout 76's Free Play week kicks off tomorrow, 4th October, giving players on all platforms the chance to explore post-nuclear Appalachia without making a purchase until 11th October. Prime Gaming subscribers, meanwhile, can get the PC version of Fallout 76 for nowt as part of their membership, starting today, 3rd October, until 1st November.

Evidentally, the vast majority of Bethesda's Fallout celebrations will be focused on Fallout 76, with the studio also set to give Xbox Game Pass Ultimate subscribers a month of Fallout 1st - the paid membership service that includes access to the likes of private servers - via Xbox Game Pass Perks until 24th October.


.: Retro Studios once pitched a Final Fantasy Tactics-like Zelda game to Nintendo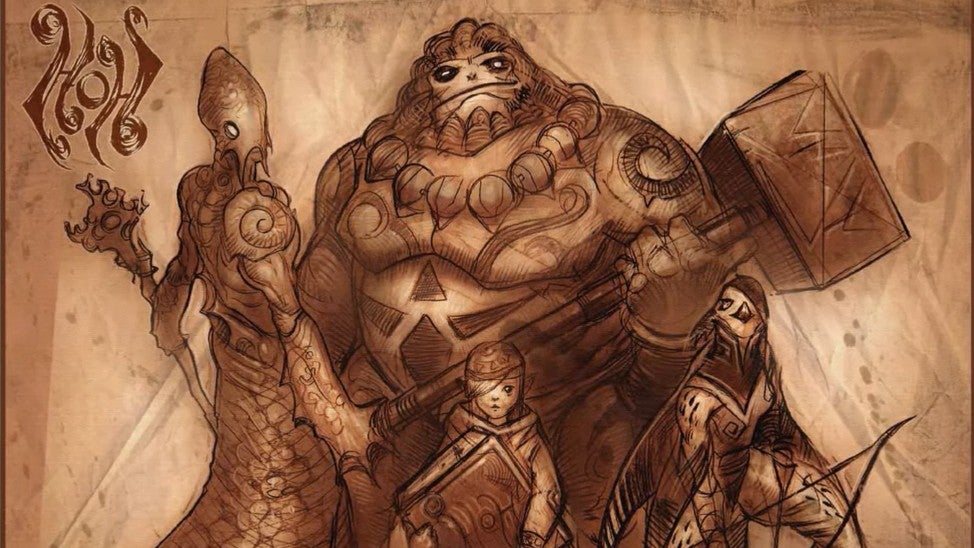 Retro Studios, the team behind Metroid Prime and Donkey Kong Country Returns, once pitched a Zelda game for the Nintendo DS akin to Final Fantasy Tactics.

This project was dubbed Heroes of Hyrule, and would not have had Link as the main character. Rather, the Hylian hero would have turned up as an NPC.

Per YouTube channel Did You Know Gaming, which got its hands on Retro Studios' original pitch, Heroes of Hyrule would have told the story of a magical book.


.: Ex-Criterion staff reveal scrapped plans for Black sequel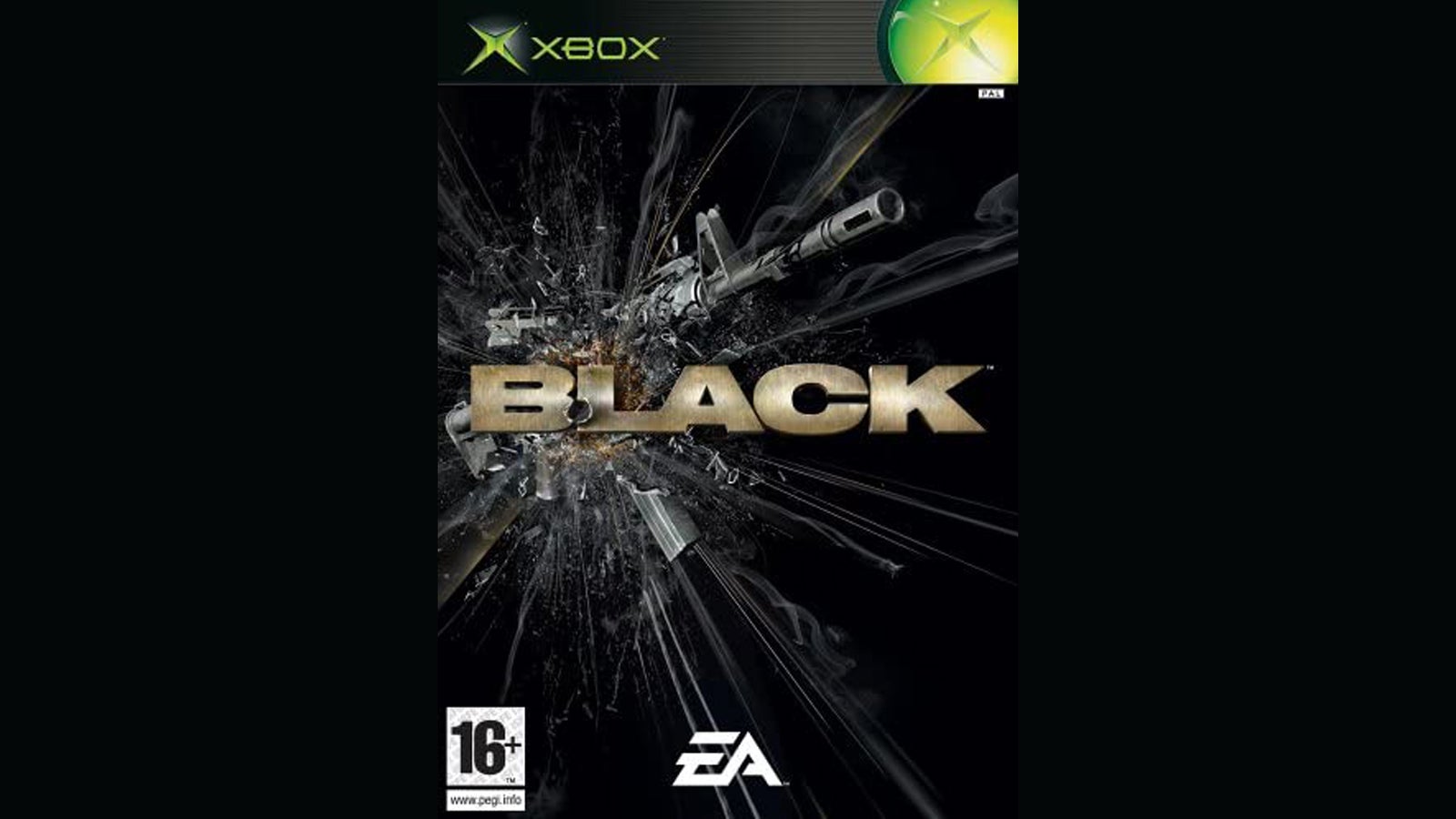 Former staff members at Burnout developer Criterion have revealed their scrapped plans for a sequel to the studio's first-person shooter project Black.

When Black launched in 2006 for PlayStation 2 and the original Xbox, it promised to be Criterion's revolutionary take on the FPS genre - just as Burnout had won legions of fans for the studio's version of racing.

The game recieved largely positive reviews, though early plans for a sequel never materialised. Some who worked on the game, including its namesake Stuart Black, later left to make Bodycount - a spiritual successor developed by Codemasters.


.: DF Direct Weekly: Stadia is dead - so what will it take to make cloud gaming a success?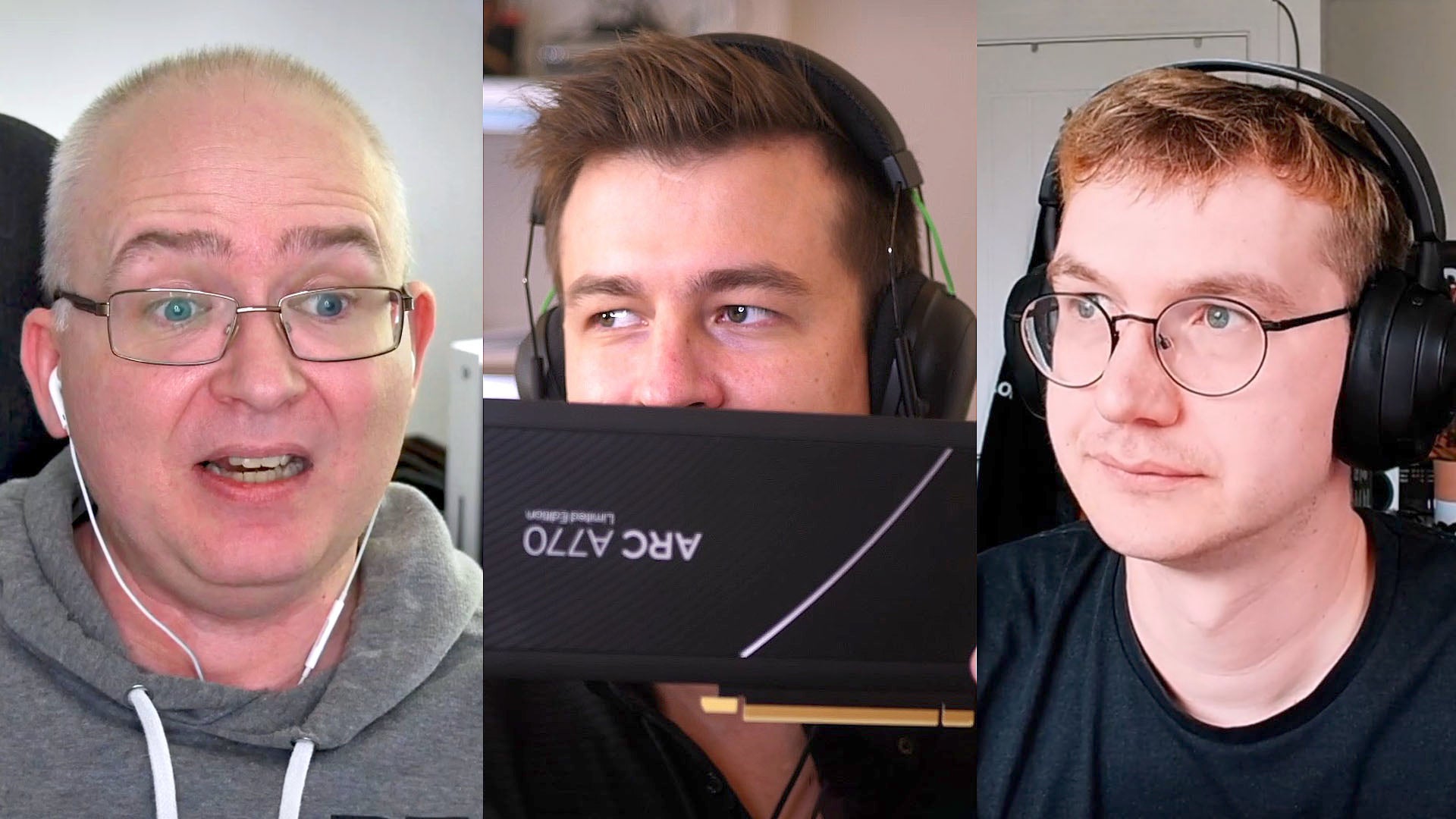 So, Stadia finally met its demise last week. After an unsuccessful launch with general apathy from the audience, there's an argument that the platform was doomed right from the very beginning - despite Google itself investing a gigantic amount of cash into the hardware and various publishing deals. Perhaps the writing was on the wall when Stadia shut down its own development studio, while the logical evolution of the platform - as a 'white label' cloud system that could be used by publishers - wasn't really compatible with the Linux/Vulkan foundation. Features failed to materialise (remember being able to access a game state by sharing a link?) while there were always doubts about the 10.7 teraflops of GPU power. If graphics performance was so high, how come Xbox One X at 6TF produced superior results? Was that GPU actually virtualised over two users? I'd love to know for sure.

The thing is, as many have stated, Stadia had much to commend it in terms of actually delivering a decent enough streaming experience - markedly better than xCloud in terms of quality. Regardless, the system did not attract much interest and it's time to face realities about the actual viability of cloud-based platforms in general.

Let's start with the technological arguments first. Put simply, if the platform holder is not responsible for the quality of the experience from beginning to end, there will always be problems. I've tried Stadia and xCloud on a 30Mbps fibre connection - and they simply did not work. I upgraded to Starlink and that didn't work either. Only now, with the arrival of fibre-to-the-premises (FTTP) and gigabit internet does it actually work for me. My experience won't be the case for everyone, but the point is, there's no way to 'debug' it and make it work. There are other technological limitations too in a bandwidth-constrained scenario - if I'm playing Stadia and someone else in the home decides to download a game or even just watch Netflix, there are going to be issues.


.: Players say goodbye to Overwatch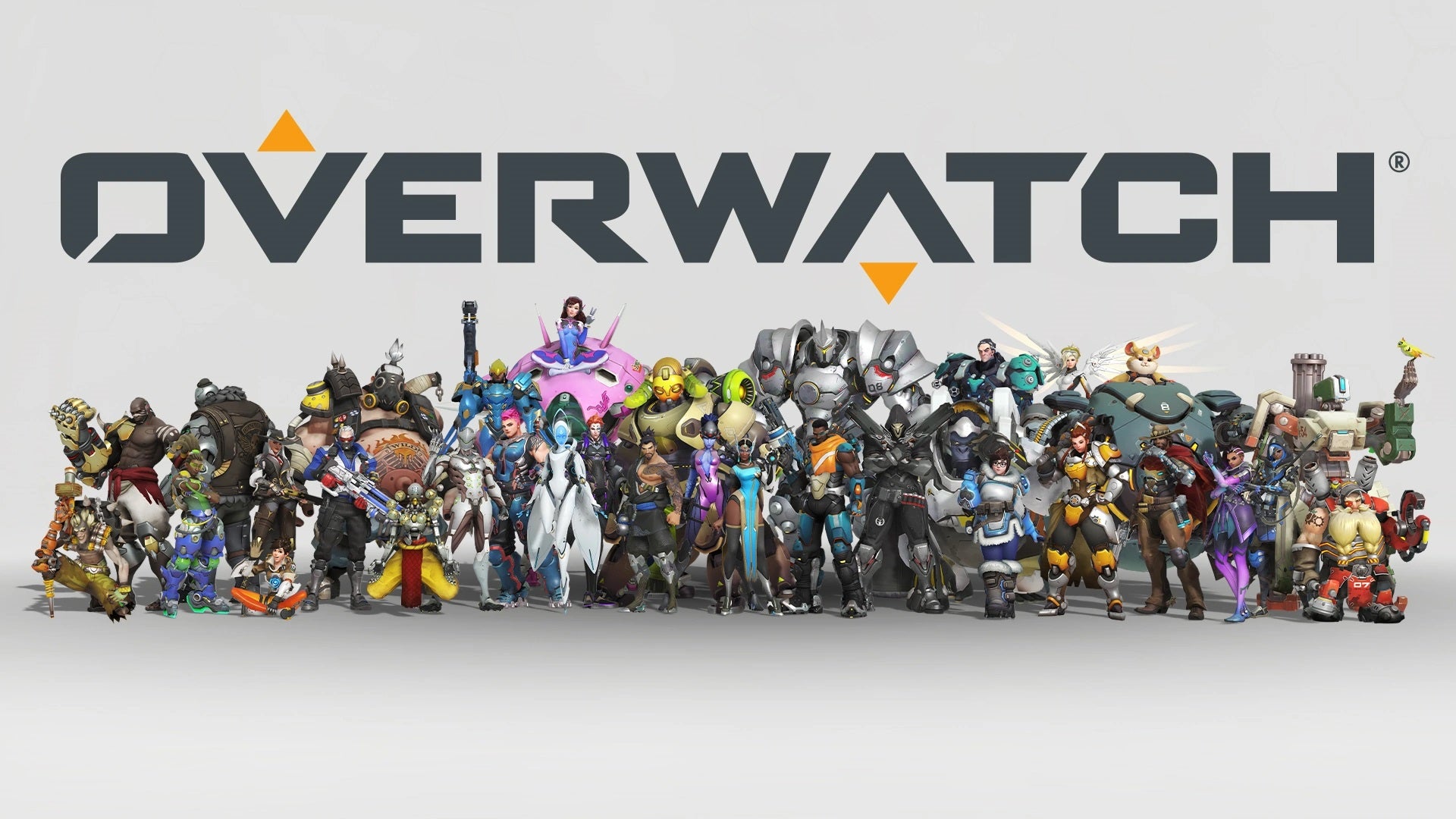 Players have been taking to social media to say their goodbyes to Overwatch.

After six years of being one of the most popular multiplayer shooters, Overwatch has been retired ahead of Overwatch 2's launch tomorrow.

The official Overwatch Twitter account invited players to share their memories and fan creations with the hashtag #SeeYouOnTheOtherSide to say their farewells, and plenty of fans have been getting involved online.


.: Support Eurogamer and get your first month for £1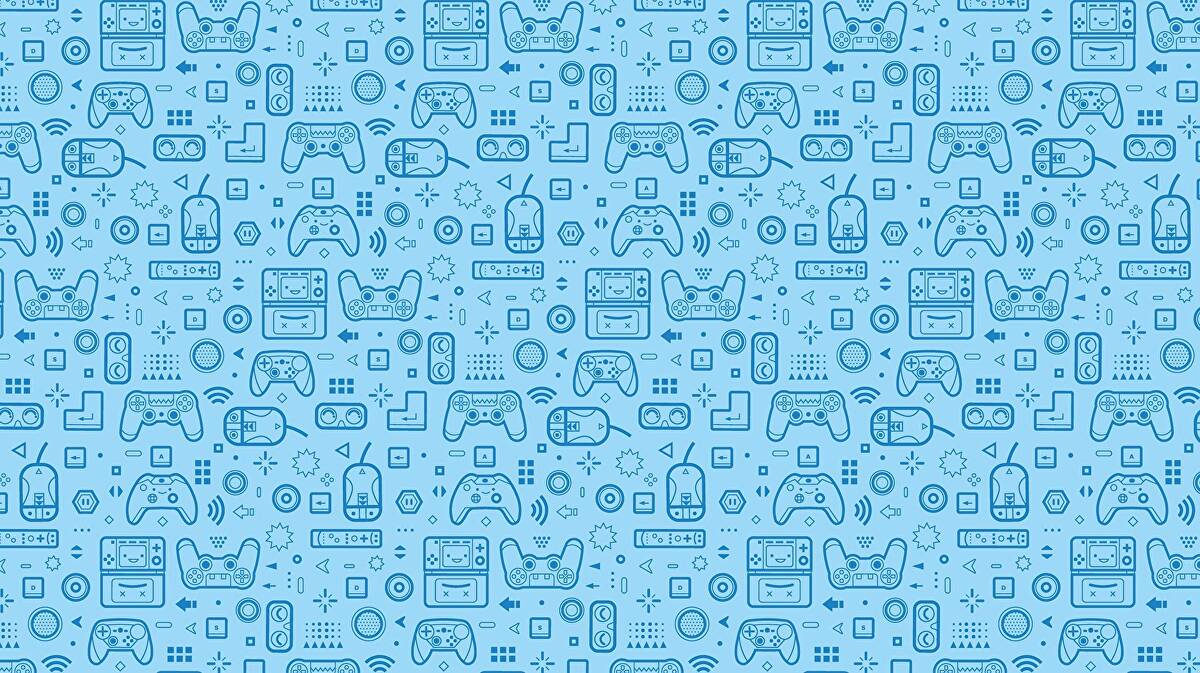 From today you can sign up to Eurogamer's Supporter program and get your first month for £1, opening up ad-free browsing and access to the weekly Essentials newsletter that recently almost had Edge deputy editor and friend of the site Chris Schilling have an accident. You can't say fairer than that, surely.

It's been a year since we launched the Supporter program, and it's seen the return of regular weekly podcasts, the Off-Topic series and Bertie's wonderful One-to-One series where he's profiled in-depth legends such as Ken and Roberta Williams and Ian Livingstone and Steve Jackson.

For £1 (or $1, in a neat conversion thanks in part to our tanked economy) you'll get Standard supporter access, which will give you the site ad-free as well as the weekly Essentials newsletter plus 'Supporter' status on comments - so you can shout 'slow news day?' with added authority. After the trial period it's £3.99 per month for Standard Supporter status, with the Premium tier which opens up the bi-weekly Off-Topic pieces and early access to the Weekly and One-to-One podcasts coming in at £5.99.


.: Sean Murray talks Switch, this week's 4.0 update, and the future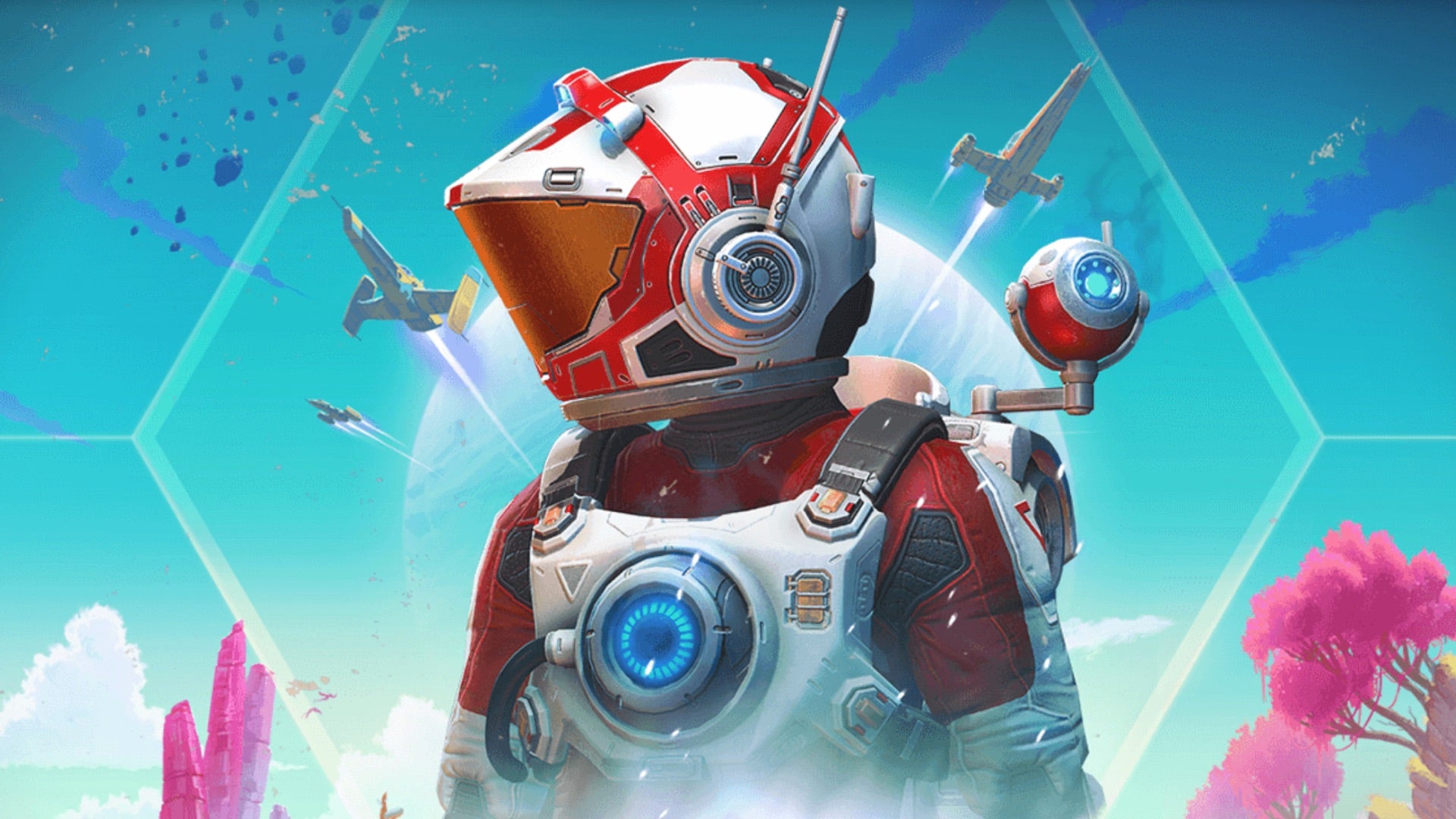 It's been another busy year for No Man's Sky. Not only has the exploratory space sim received three significant updates in 2022 - delivering some of the most meaningful revisions it's yet seen its six years of post-launch support, developer Hello Games has been working behind-the-scenes on bringing the game to a number of new platforms in the not-too-distant future: Switch, PSVR2, iPad, and MacOS. Of those, Switch comes first, arriving on Nintendo's console - alongside a major 4.0 update for all players - this Friday, 7th October. Ahead of release, Eurogamer sat down with Hello Games boss Sean Murray to discuss the 'madness' of porting to Switch, No Man's Sky's eagerly anticipated 4.0 update, the studio's future, and more.
ON THE STATE OF THINGS IN 2022
Somewhat incredibly, it's been over six years since No Man's Sky's infamously rocky launch, during which time the studio has released a staggering 20 free updates, massively changing the trajectory of the game, both in terms of its scope and reception. "In general," Murray tells me when I ask about the studio's outlook in 2022, "I think we're a really happy team. I think we're sort of the happiest and the most productive we've been in the last five or six years… The launch of No Man's Sky, if I was to plot that on a graph, it was maximum stress, and there's been a gradual but steady improvement year-on-year in how we do things and within the team. I think we're enjoying it, you know."


.: Sony aims to make 2m PlayStation VR2 units by March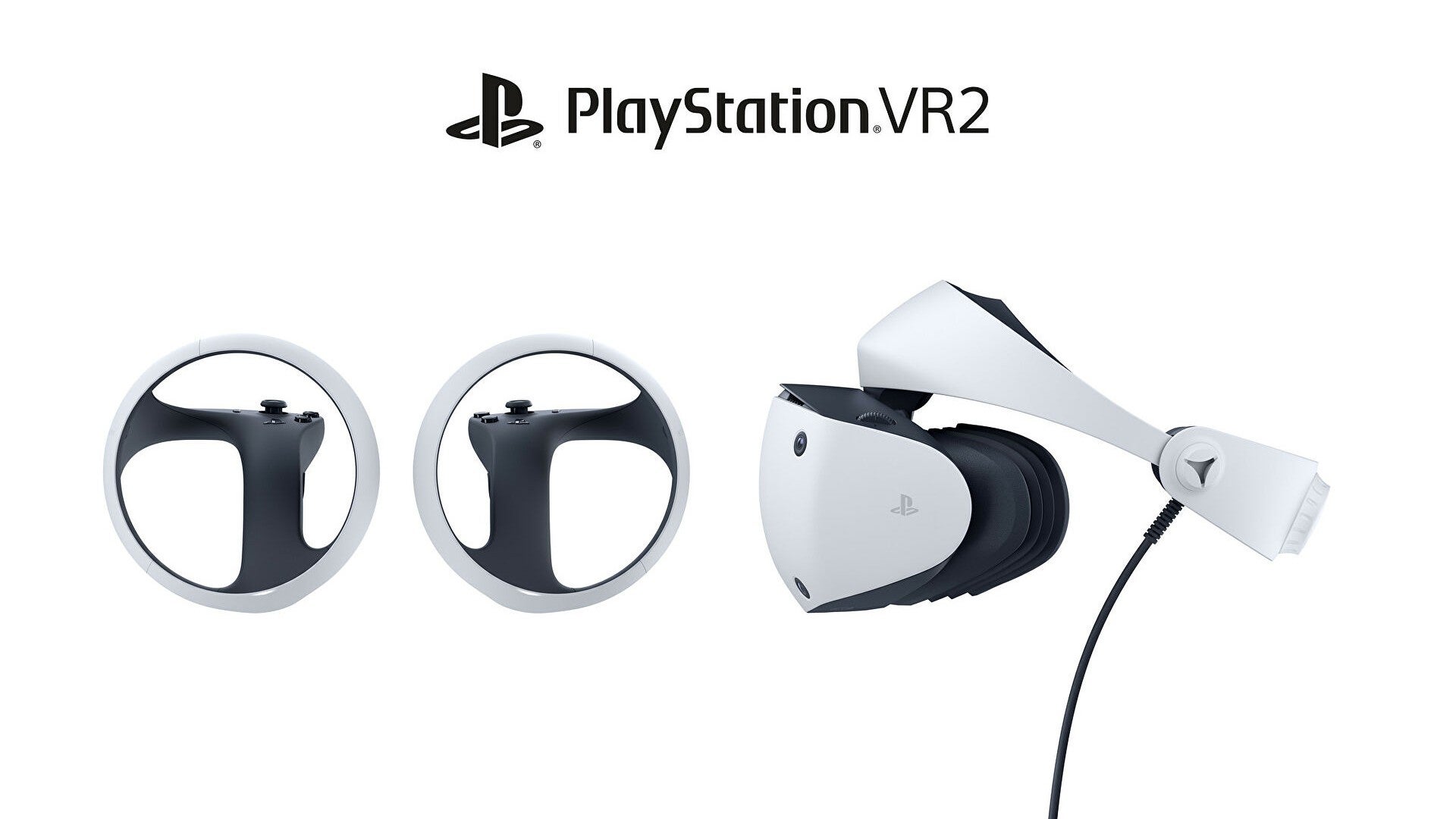 Sony is reportedly planning to make 2m units of its upcoming PlayStation VR2 headset by March.

That's according to Bloomberg, which has reported that mass production of the headset began last month.

These high production figures show Sony has an "ambitious" roadmap ahead of the VR2's release, it was said.


.: PlayStation 5 has been jailbroken, modder claims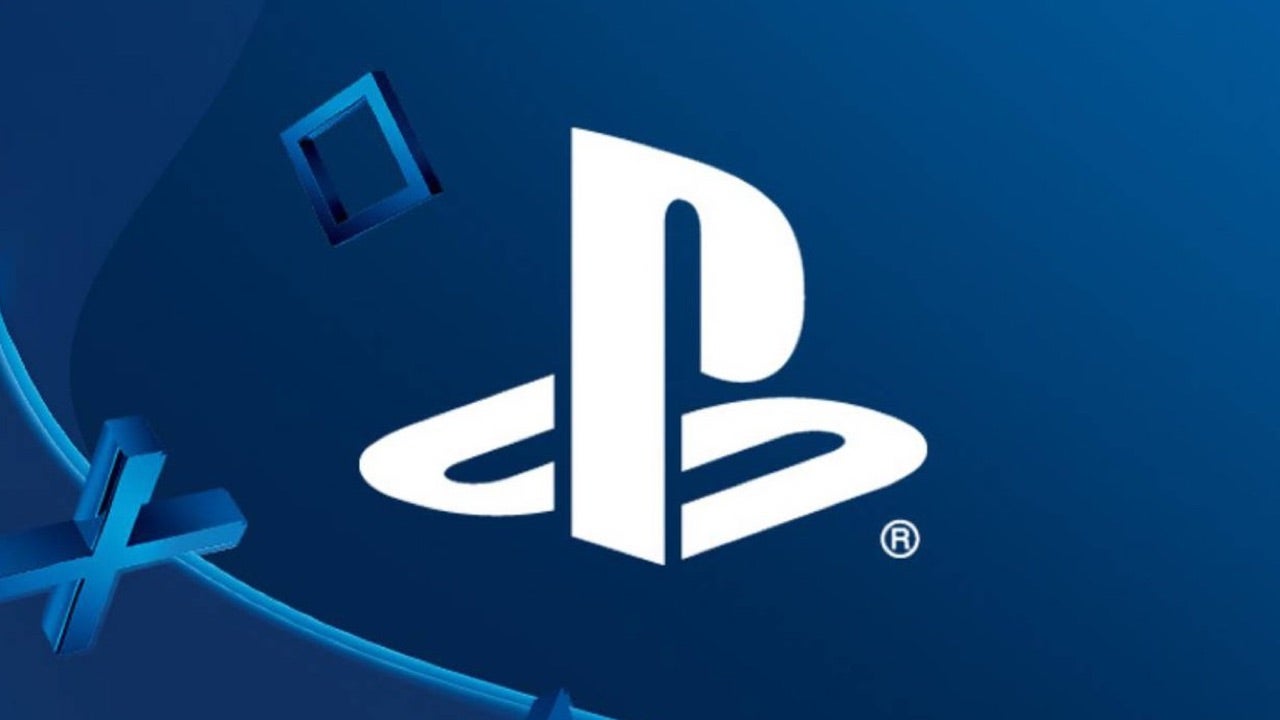 High-profile mod maker Lance McDonald has released footage of what looks to be a working PlayStation 5 exploit that leaves the console "jailbroken".

McDonald's video appears to show custom code being read by a PS5 through an exploit in its online User Guide. Once run, the console is able to access debug settings and then install the infamous PT demo - which is, of course, no longer available under normal circumstances.

So, how bad is this for Sony? Well, for now, the use of this exploit is limited. Reportedly this method is still "fairly unstable" and offers "read/write access, but no execute" - so you could download the PT demo, for example, but not yet play it.


.: Destiny 2 and Hitman developers respond to Google Stadia shutdown

Last week, Google announced it will shut down its cloud gaming service Stadia in January. While Google confirmed it will refund all Stadia hardware purchases made through the Google Store, as well as all game and add-on content purchases made through the Stadia store, users have been left concerned about their in-game data.

Thankfully, developers are trying to ensure these players are not going to see their efforts wasted when Stadia ultimately closes its doors.

Sharing an update on Twitter, Hitman developer IO Interactive announced it was currently "looking into ways" for its Google Stadia fans to "continue [their] Hitman experience on other platforms".


.: Beyond Good & Evil 2 overtakes Guinness record holder Duke Nukem Forever as game longest in development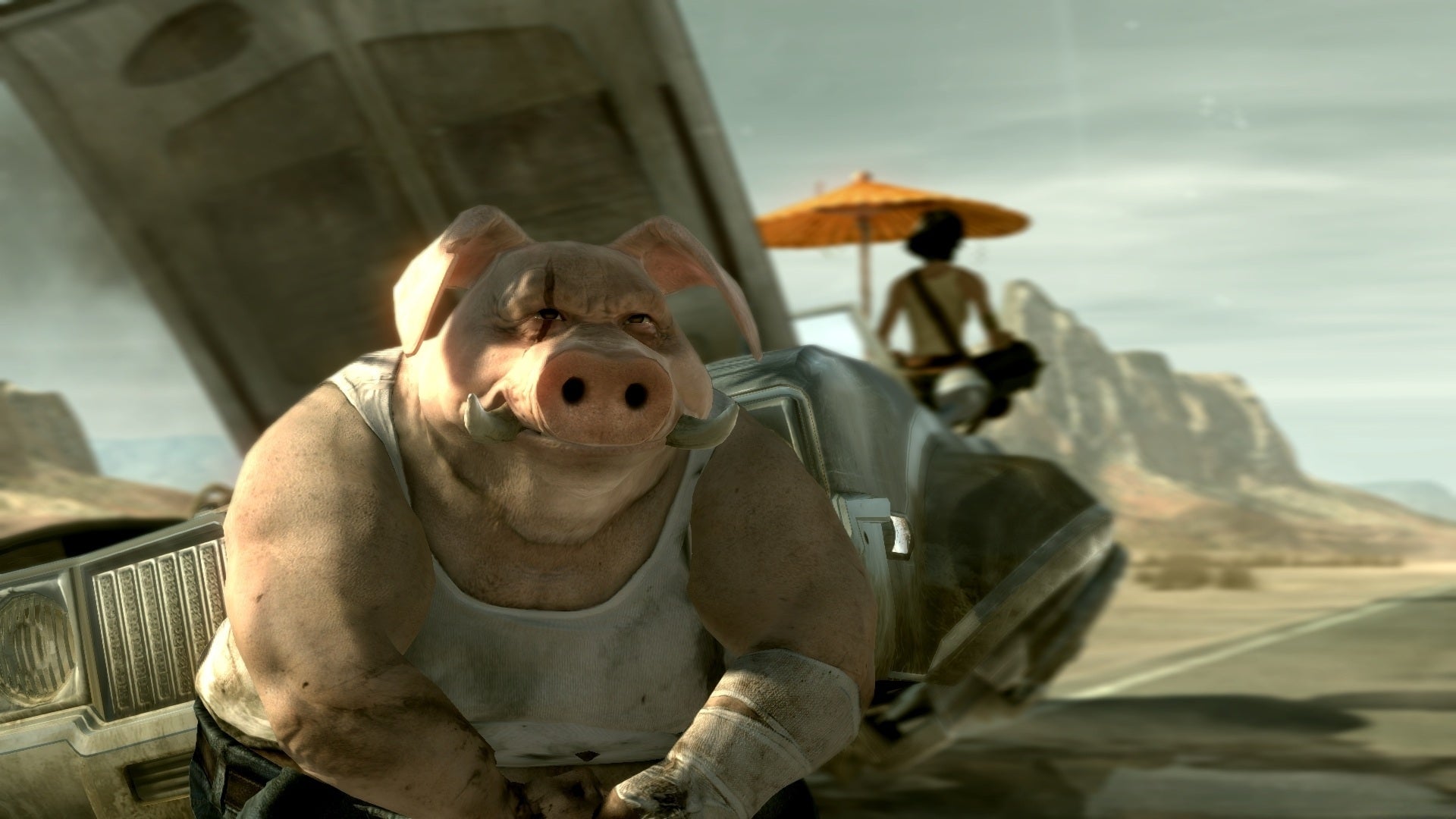 The long-awaited sequel to Beyond Good & Evil has overtaken Duke Nukem Forever as the game with the longest-ever development period.

Duke Nukem Forever, which finally released in 2011, previously held the Guinness World Record for the longest development period for a video game project, at just over 14 years.

But Beyond Good & Evil 2 has now beaten that, as noted on Twitter by GamesIndustry.biz's Brendan Sinclair.


.: Crystal Dynamics wants your thoughts on Legacy of Kain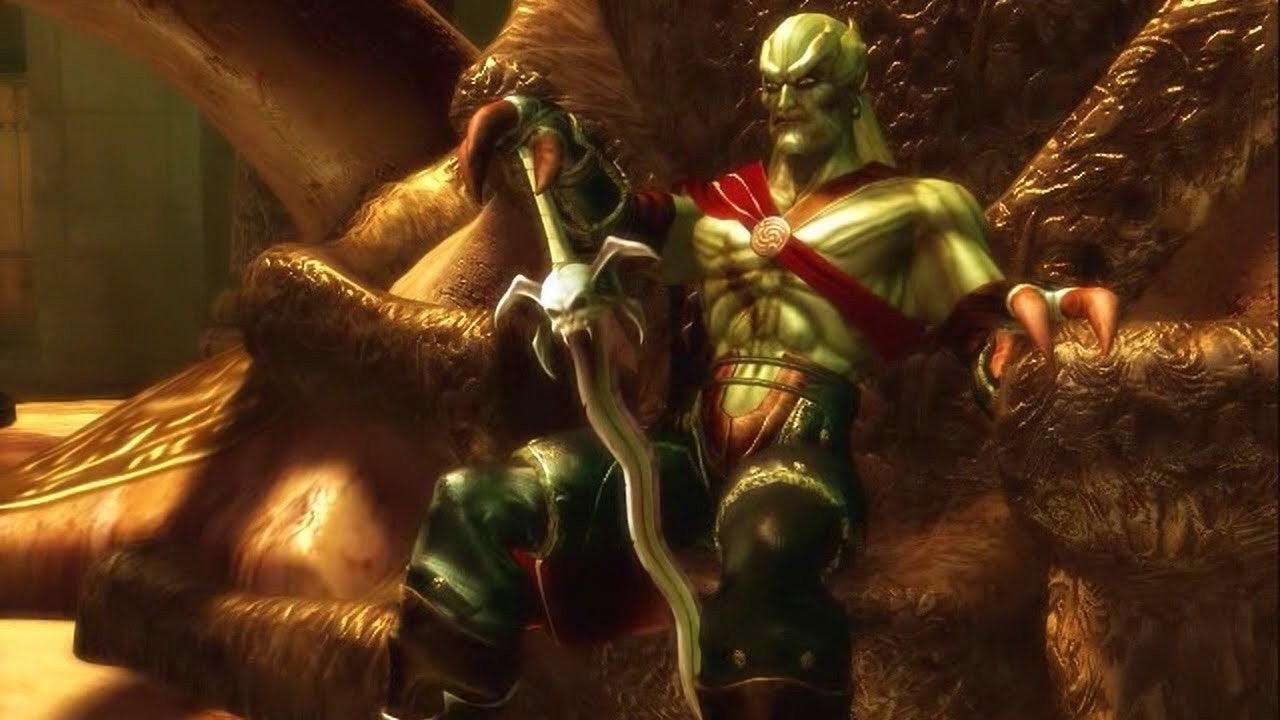 For those of you keen to hear more about the future of the Legacy of Kain series, this will be right up your street.

Developer Crystal Dynamics has released a survey asking its fans what they would most like to see if the series was to make a come back.

This survey (which you can complete yourself by following this link) asks about preferred platforms, whether users would like to see a reboot, remake or sequel to the Legacy of Kain series, and what it is about vampire games that captures your attention, among other things.


.: PlayStation Stars rumoured to have exclusive invitation-only tier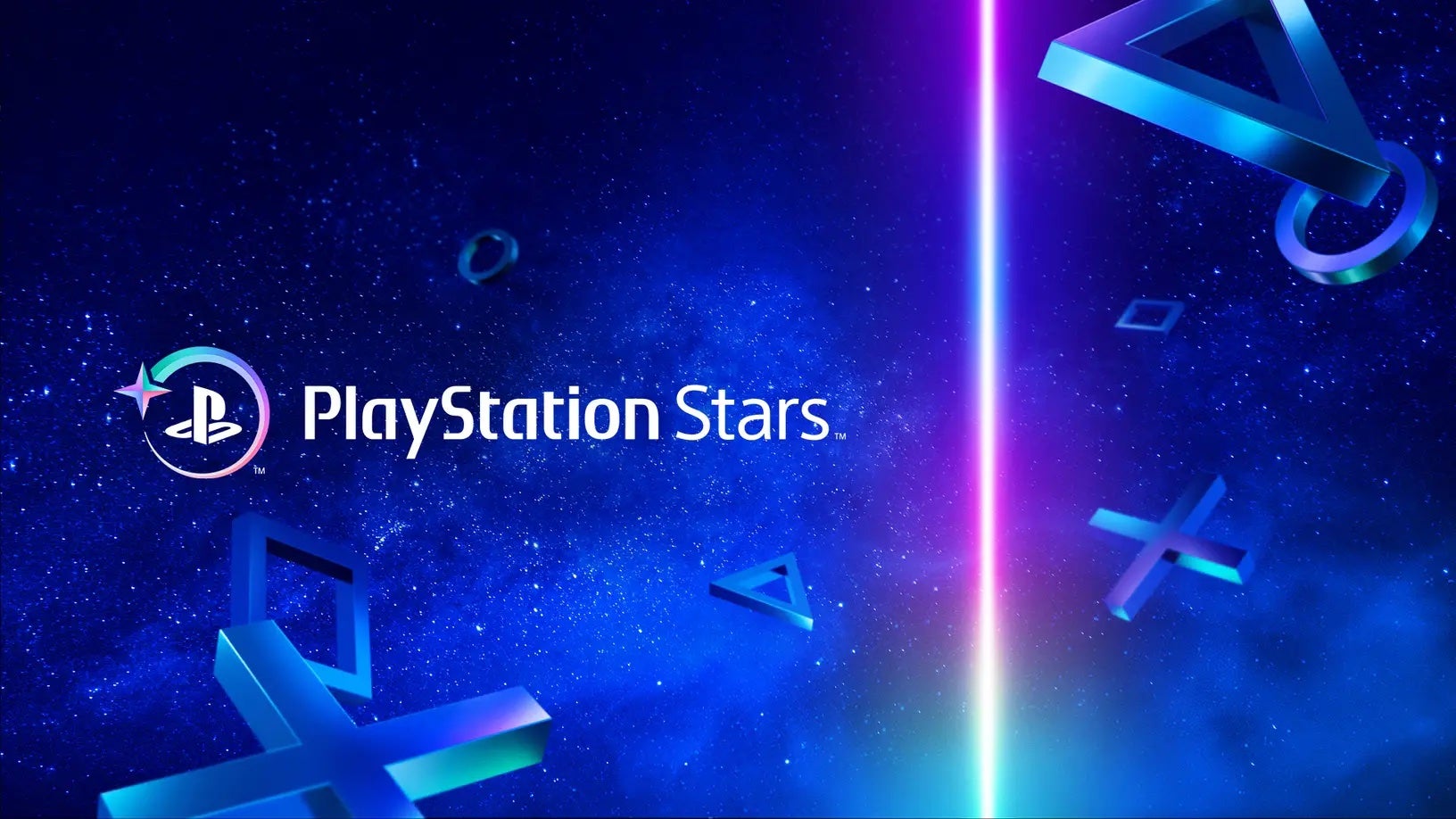 An exclusive membership tier for PlayStation Stars, Sony's new console customer loyalty programme, has been glimpsed.

The service has already launched in Asia and is set to be rolled out in Europe on 13th October.

Dataminers have found references both in the PlayStation mobile app and the PlayStation website to a fifth membership level called Diamond.


.: New Horizon Forbidden West content teased by actor Lance Reddick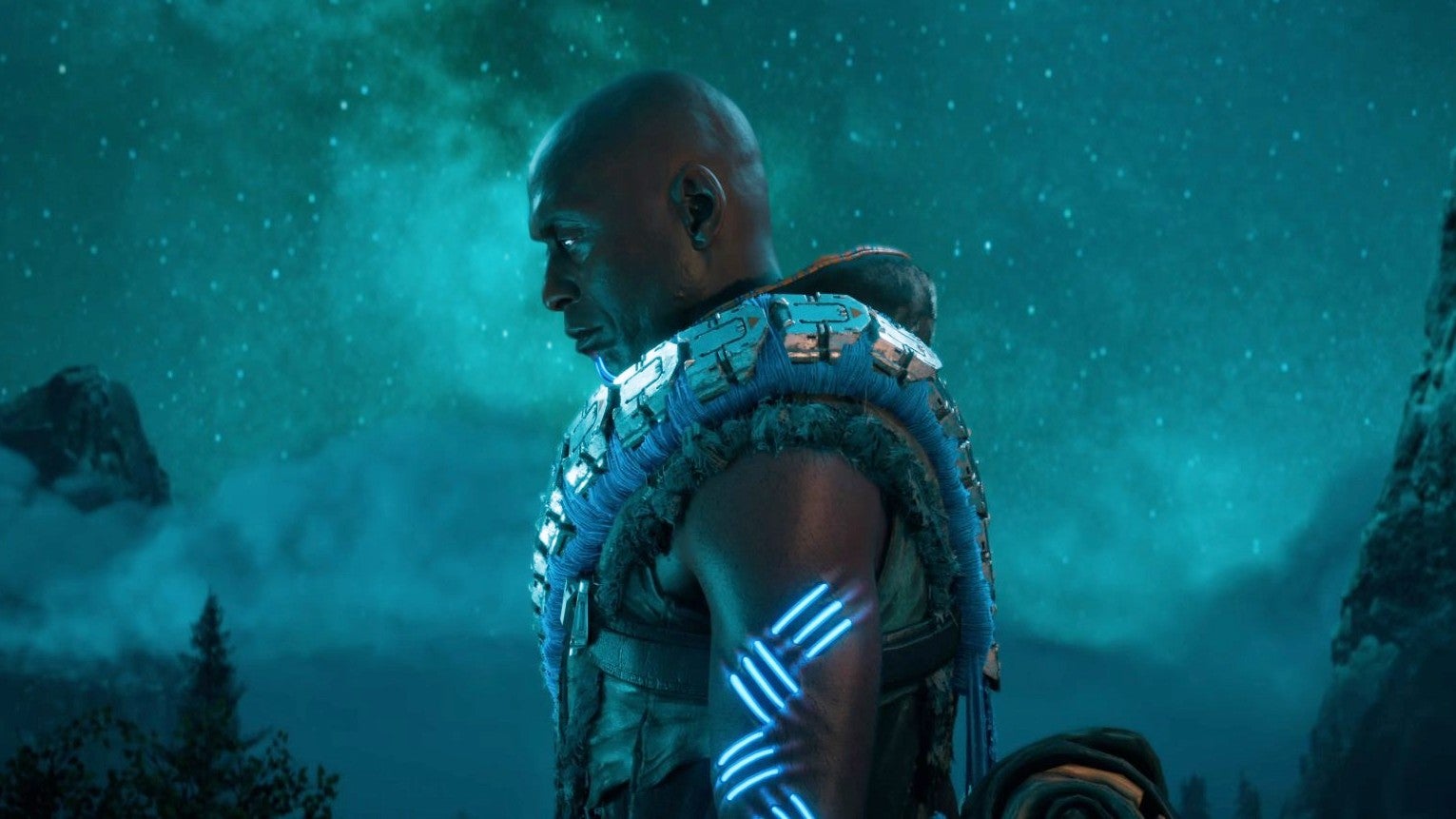 Lance Reddick, the man behind Horizon's Sylens, has teased upcoming content for Forbidden West.

In a now-deleted tweet, the actor shared a short video of himself "hard at work" doing "face capture".

Reddick captioned this tweet: "... in a session for [Horizon Forbidden West]".


.: PlayStation boss reportedly flew to Brussels to appeal Microsoft Call of Duty deal in person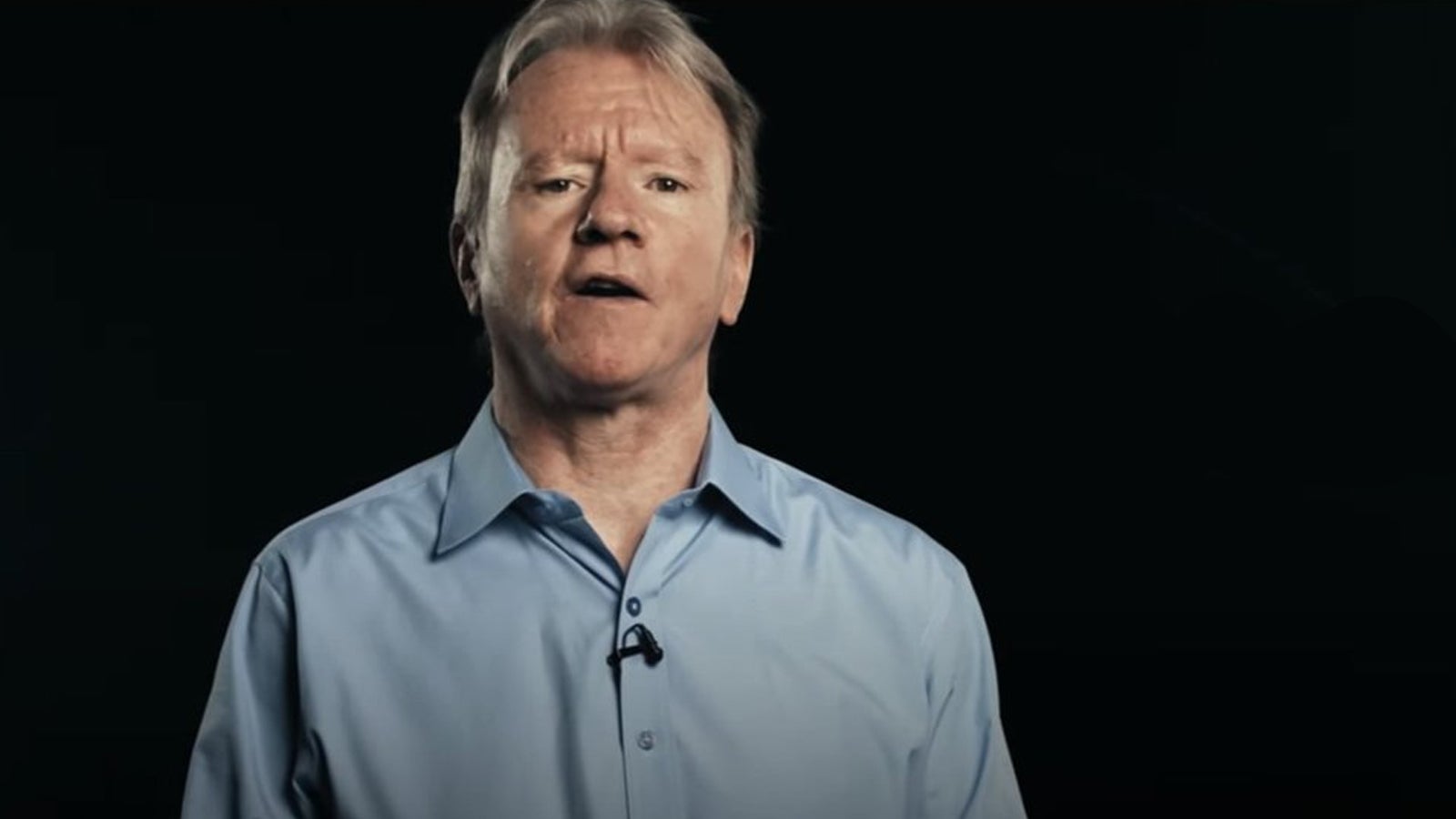 Boss of PlayStation Jim Ryan travelled to Brussels to meet EU regulators in person to discuss Microsoft's impending Activision Blizzard purchase.

Ryan has been vocal in his criticism of the proposed $68bn deal, which would see Xbox own the Call of Duty publisher.

Dealreporter (via VGC) reports that Ryan flew to Europe on 8th September to meet regulators and express his concerns face-to-face.


.: Horizon Zero Dawn PlayStation 5 remaster reportedly in the works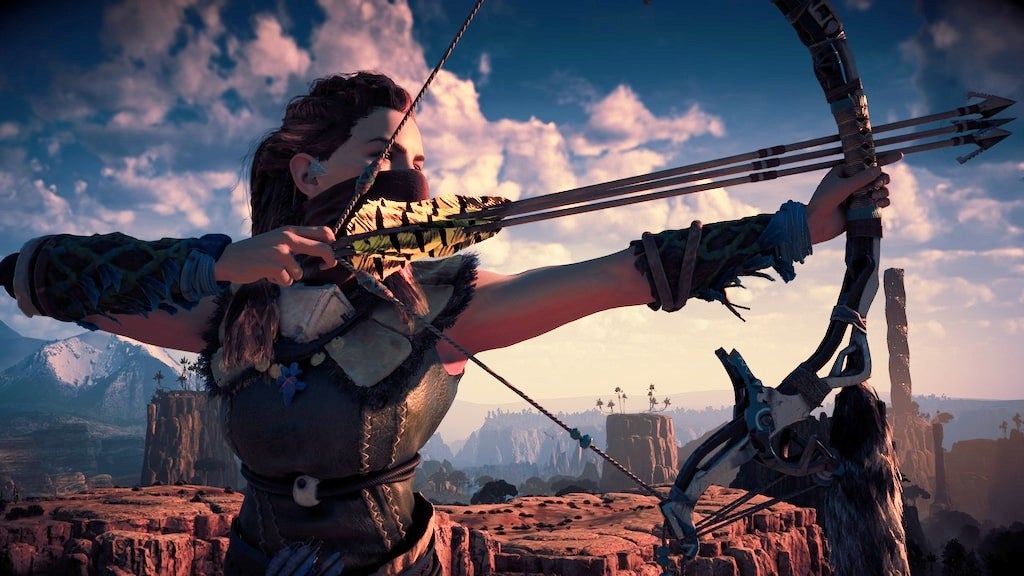 New reports claim a remaster of Guerrilla's Horizon Zero Dawn is currently in the works for the PS5.

Originally revealed by MP1st, this remaster will allegedly bring Zero Dawn closer in terms of visuals to its successor, Forbidden West.

While, at the time of writing, it is unclear whether this is a "from the ground up" remake of the 2017 title, it is claimed that this version of Zero Dawn will see new character models, improvements to the game's lighting system and animations, and "overhauled textures".


.: New World players have clocked up 569m in-game hours over the last year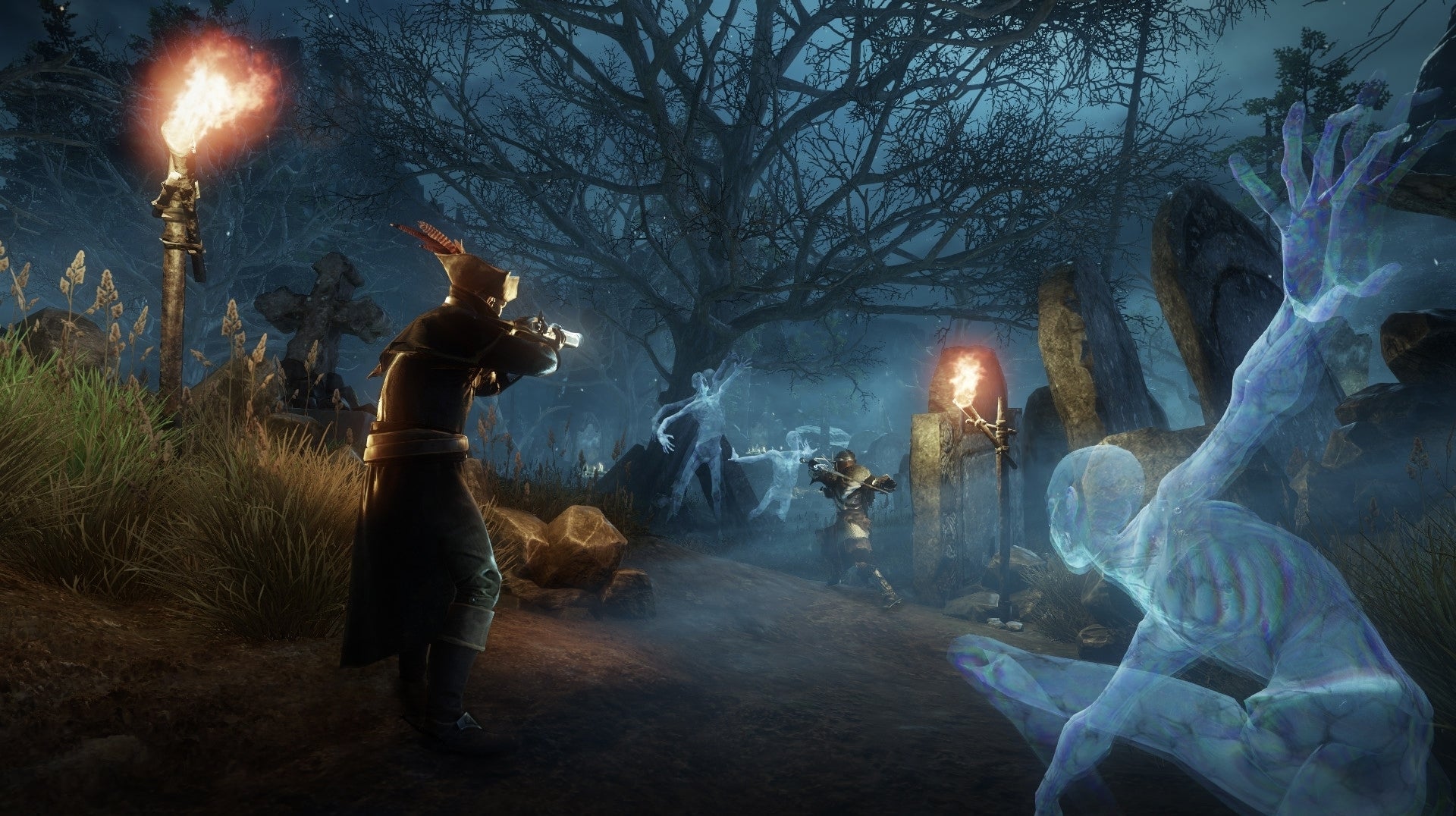 Amazon Games is celebrating one whole year of New World with a snazzy new infographic.

Showcasing "key highlights from the launch", the summation of facts and figures looks back and reflects upon "our brave New World".

In the twelve months since the PC MMORPG launched, players have clocked up an astonishing 569.1 million collective hours played, and streamed 12.4 billion minutes on Twitch.


.: Transformers join Magic: The Gathering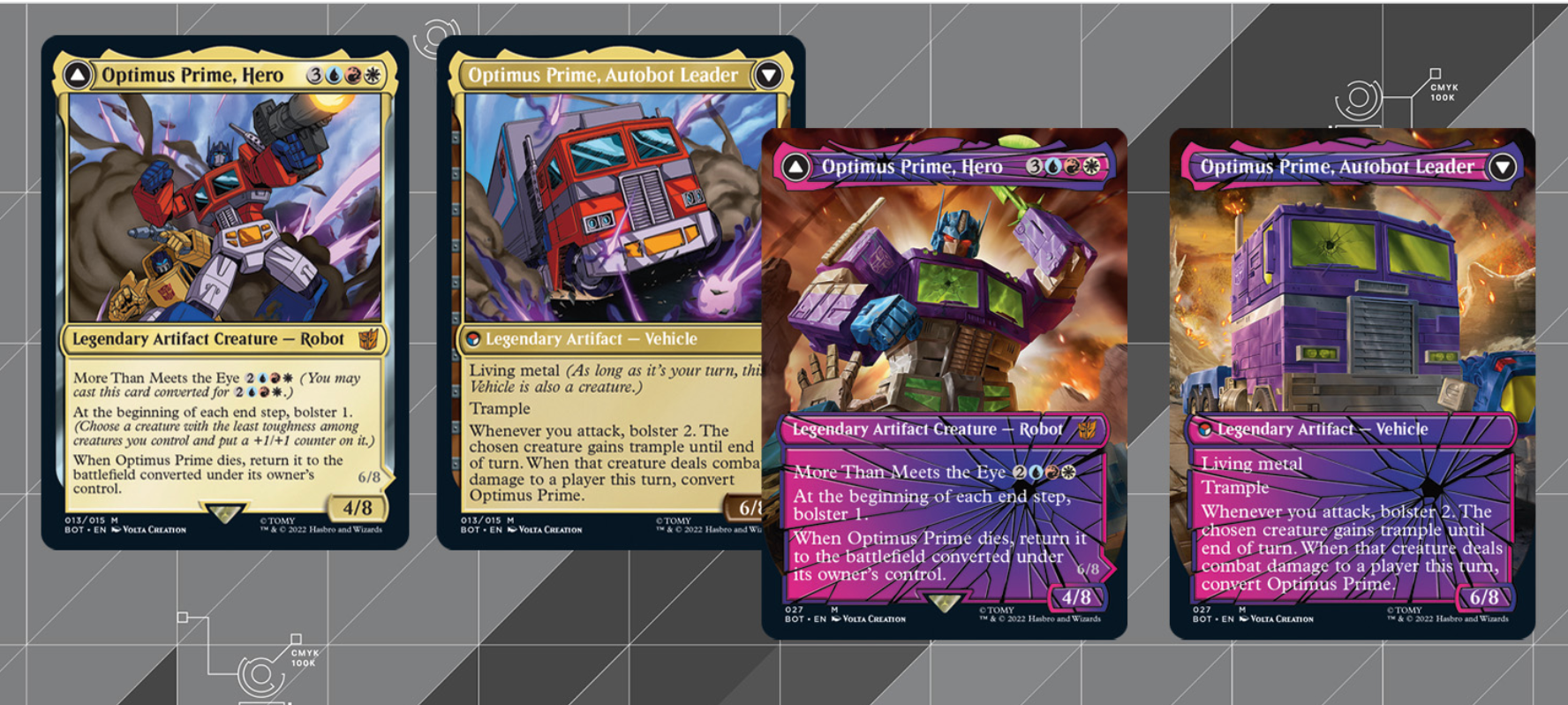 Transformers are coming to Magic: The Gathering.

Announced at this week's Hasbro PulseCon, the first six double-sided cards feature your favourite Transformers in both vehicular and robot form, and there's two versions of each Transformer, as they come in both a retro 1980s style as well as their inversed Shattered Glass variant.

So far cards featuring Optimus Prime, Starscream, Soundwave, Slicer, Goldbug, and Flamewar have been confirmed, and will reportedly be available in The Brothers' War sets, as well as Bundle Box and collector boosters, too.


.: GTA 5 player wants your help getting around Los Santos legally after failing their in-game driving test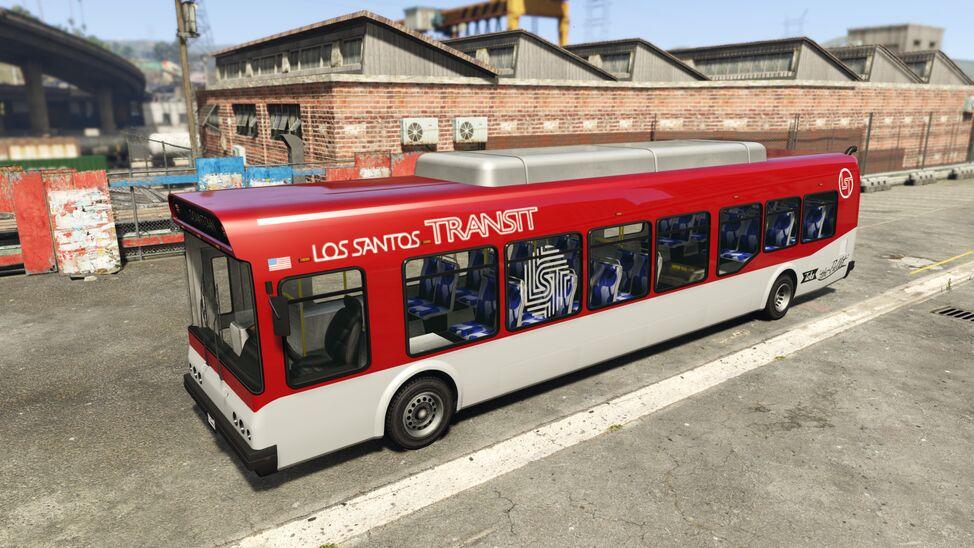 A GTA 5 player who failed their in-game driving test is only using public transport to get around Los Santos.

After failing their San Andreas driving test, redditor MotorDesigner reached out to the GTA subreddit for advice on the best way to get around the city without a car - legally, in other words, even though the concept is comically novel in any GTA game, of course.

Admittedly, the in-game driving test doesn't look too troublesome - questions include when it's permissible to run a red light, what the correct driving position is, and how best to drive when "getting serviced orally by a girl while driving" - MotorDesigner failed to meet the San Andreas Department of Motor Vehicles' low, low standards, and therefore cannot drive legally in the city.


.: Activision Blizzard's chief compliance officer steps down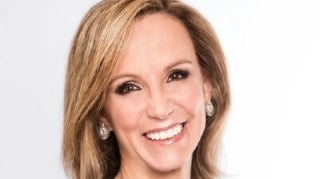 Activision Blizzard's chief compliance officer, Frances Townsend, is stepping down.

Bloomberg reports that Townsend - who also serves as executive vice president of corporate affairs - will step down ahead of Microsoft's billion pound deal to acquire Activision (if it goes through, of course).

Townsend will, however, remain with the company as an advisor to the board and CEO Bobby Kotick, although his future at the company is also in doubt if and when the acquisition goes through.


.: Tencent is "aggressively seeking" majority stakes in more gaming companies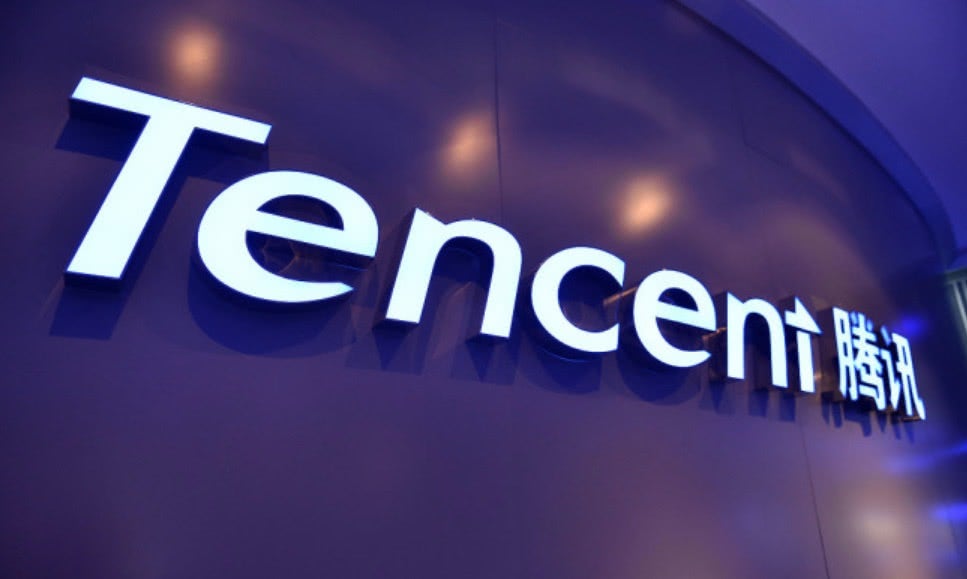 Chinese megacorp Tencent is reportedly "resetting its mergers and acquisitions (M&A) strategy" by focussing on "buying majority stakes mainly in overseas gaming companies".

According to Reuters, Tencent traditionally acquired minority stakes and was content with being a "passive financial investor", but it is now "aggressively seeking to own majority or even controlling stakes in overseas targets", chiefly in the "core gaming sector". Metaverse assets are also reportedly of interest to Tencent.

Citing "four people with direct knowledge of the matter", Reuters adds that the shift in Tencent's M&A strategy "comes as the world's number one gaming firm by revenue is counting on global markets for its future growth, which requires a strong portfolio of chart-topping games" and follows regulatory issues in its home country.


.: Ubisoft "working" to bring Stadia players to PC through Ubisoft Connect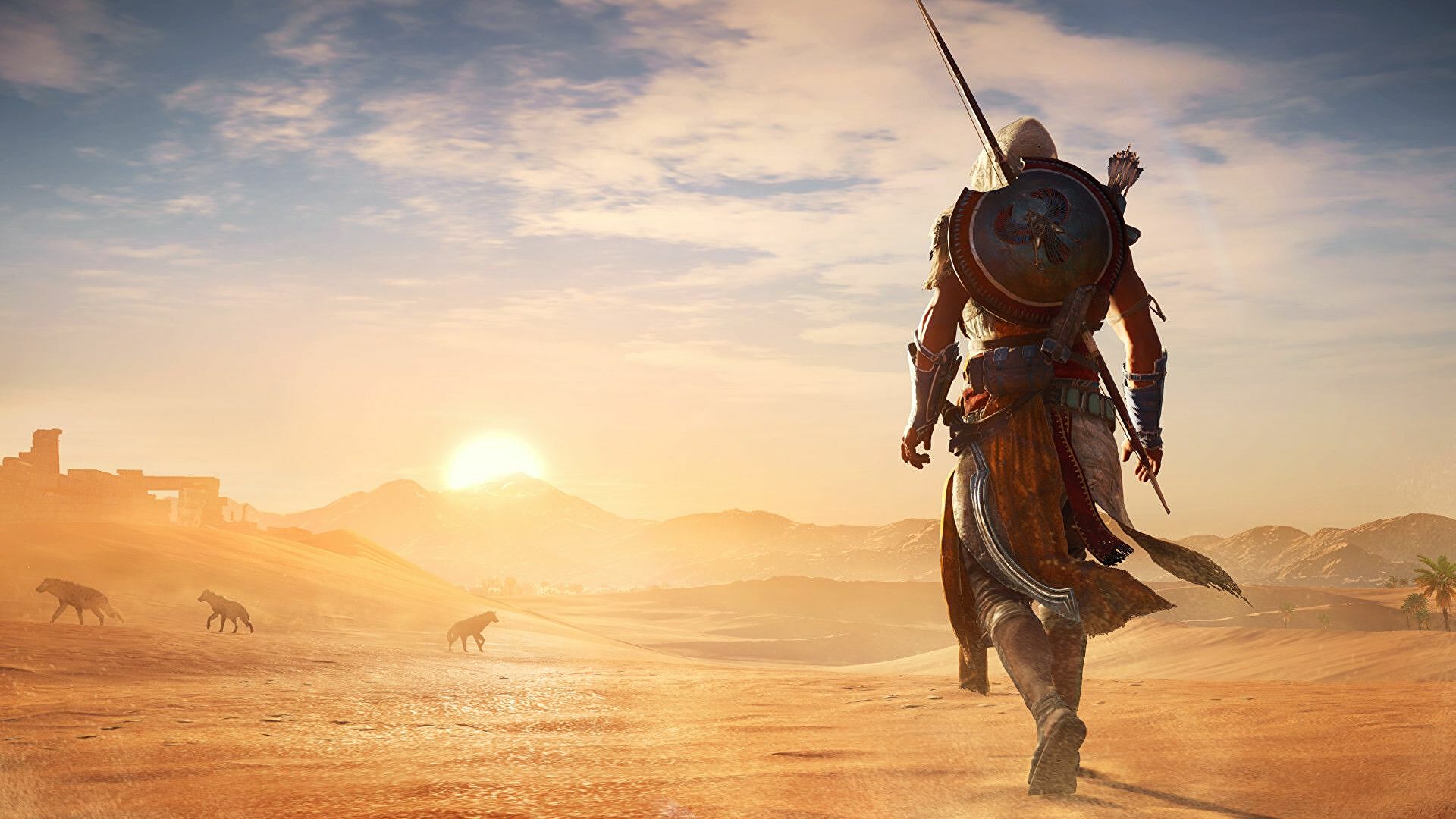 Ubisoft says it's working to "bring the games you own on Stadia to PC".

In a statement posted over the weekend, Ubisoft said it didn't have "specific details" on the proposal but would share them - along with more information for Ubisoft+ subscribers on Stadia - "at a later date".

"While Stadia will shut down on January 18, 2023, we're happy to share that we're working to bring the games you own on Stadia to PC through Ubisoft Connect," Ubisoft tweeted.


.: Phasmophobia devs accused of "housing a sex pest" on its Discord server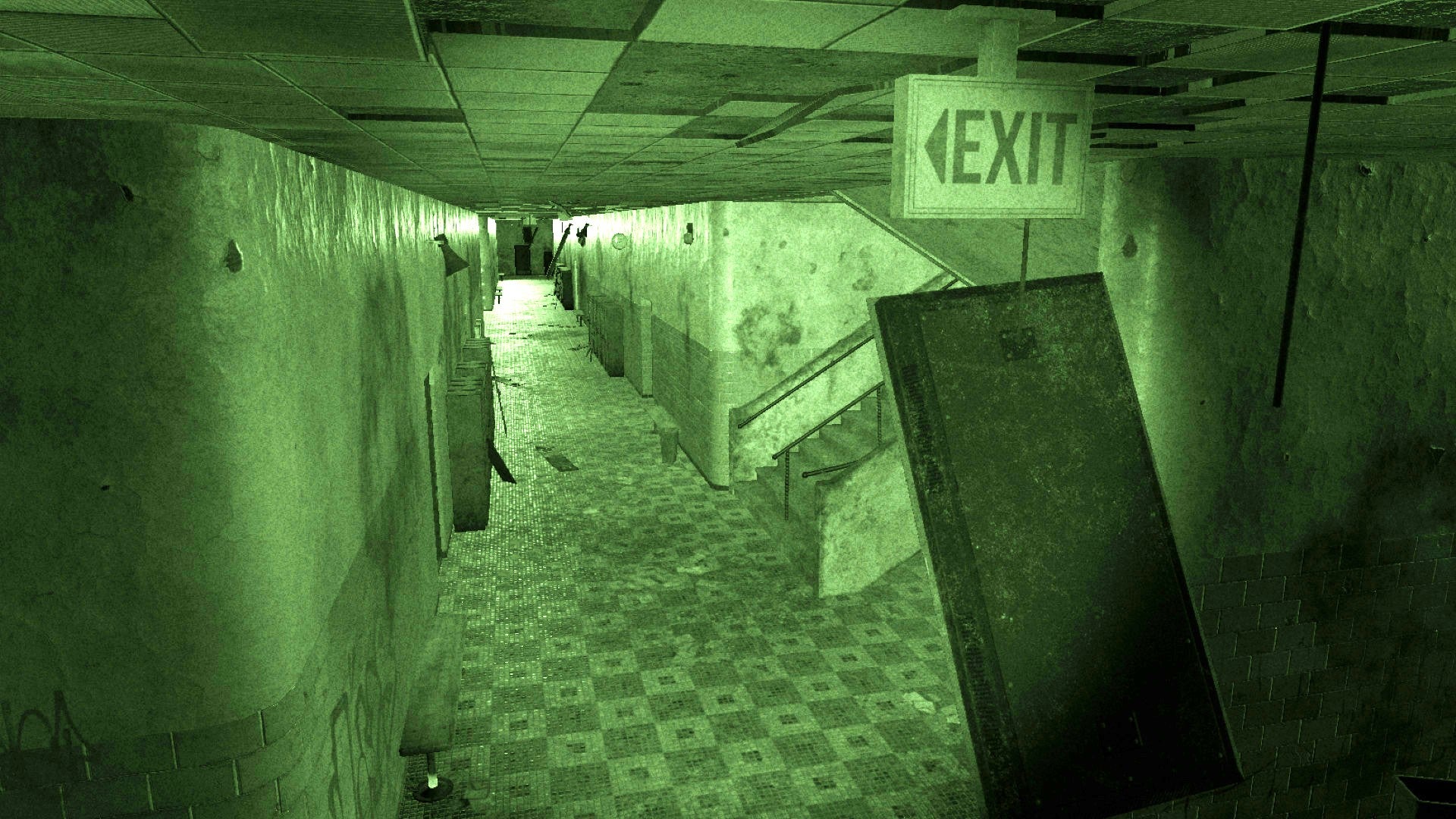 Kinetic Games - the indie team behind massive ghost hunting sim Phasmophobia - has been accused of "housing a sex pest" on its official Discord server.

In a series of messages shared on Twitter, Dandy @ 6.2 – who clarifies that they are "not a victim in this" but is "speaking out for a friend who IS a victim who otherwise felt like she had no voice" – posts a number of incriminating messages that intimate that despite reporting him, the alleged "sex pest" known as Charcoal Salamander had yet to be stripped of his "admin" role on the server.

"So who else knew that the Phasmophobia devs are housing a sex pest in their official discord by keeping him admin and refusing to take any claims against him seriously because I sure do now," tweeted Dandy @ 6.2.


.: Disco Elysium dev reveals some team members left "involuntarily"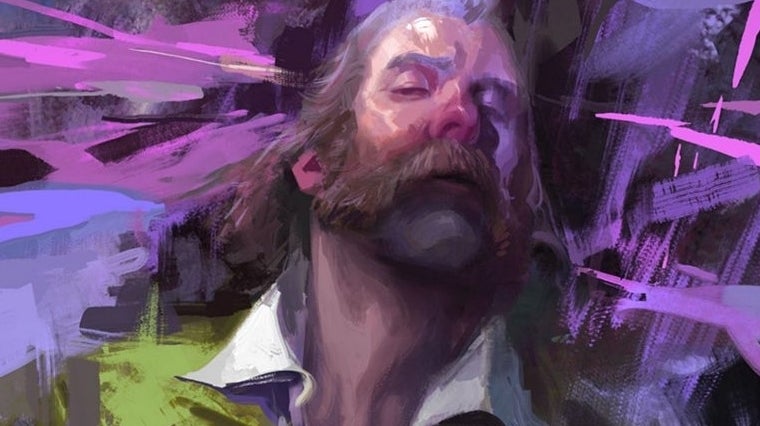 UPDATE 3/10/22: Disco Elysium developer ZA/UM has issued a statement today saying that the remaining team remains focused on the development of their next project, as those who departed the company confirm they are no longer working at the studio.

"Like any video game, the development of Disco Elysium was and still is a collective effort, with every team member's contribution essential and valued as part of a greater whole," a spokesperson for the developer said.

"At this time, we have no further comment to make other than the ZA/UM creative team's focus remains on the development of our next project, and we are excited to share more news on this with you all soon."


.: War Games: Real Conflicts is a UK exhibition exploring "what video games tell us about conflict"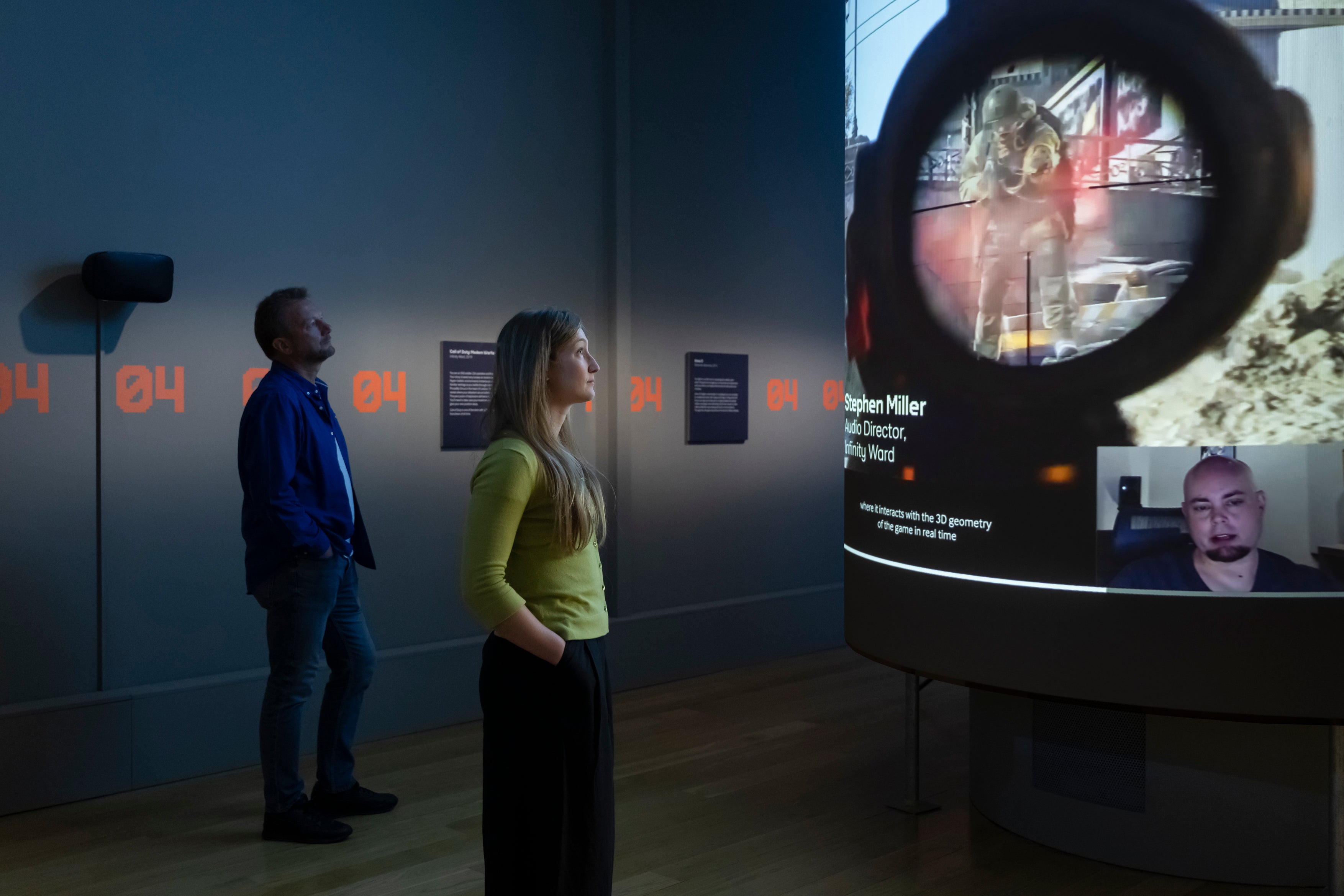 Imperial War Museum London's new exhibition wants to challenge "perceptions of how video games interpret stories about war and conflict".

Entitled War Games: Real Conflicts | Virtual Worlds | Extreme Entertainment, the exhibition is running from now until May 2023 and seeks to "delve into one of today's most popular storytelling mediums and ask how the reality of war is represented in the virtual world of a video game".

"Featuring 12 diverse case studies, War Games invites visitors to interrogate the tension that exists between the thrill and tragedy of warfare in a game and its repercussions in the real world," a press release says.


.: Watch Dogs creator joins NetEase Montreal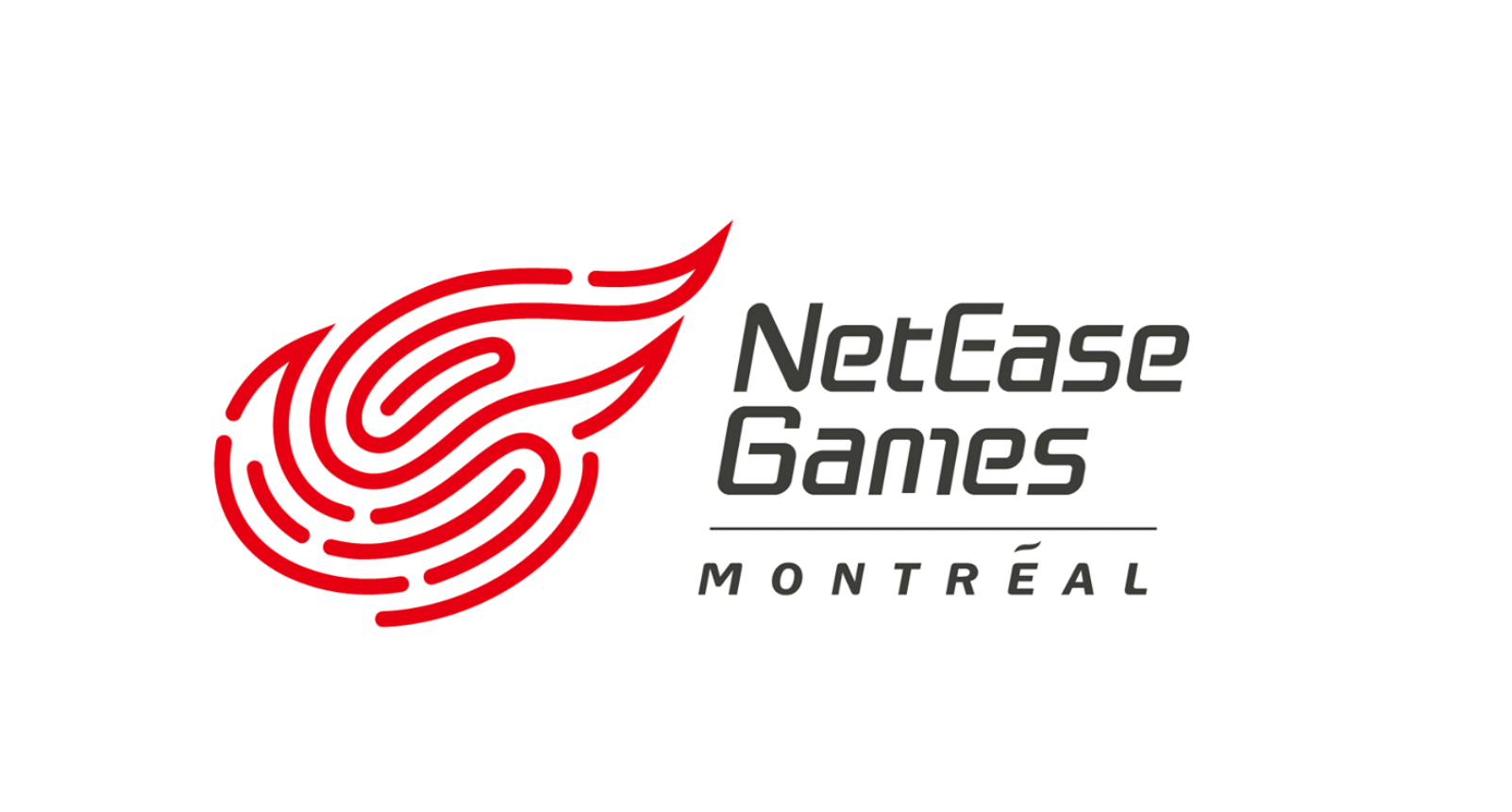 Watch Dogs creator Jonathan Morin has joined NetEase Games.

Morin – who will "help lead NetEase Games Montreal to create a new IP, powering NetEase's mission to become one of the biggest video game publishers in the world" – brings 24 years of "AAA" experience after having "played a key role in shaping the critically acclaimed Watch Dogs franchise at Ubisoft and vastly contributed to the Far Cry series".

NetEase stopped short of revealing what new project Morin will be working on but says he joins other "major talent hires" including some from Quantic Dream, Jackalope, and Nagoshi Studio.


.: The Callisto Protocol's latest trailer reveals "terrifying secrets beneath Black Iron Prison"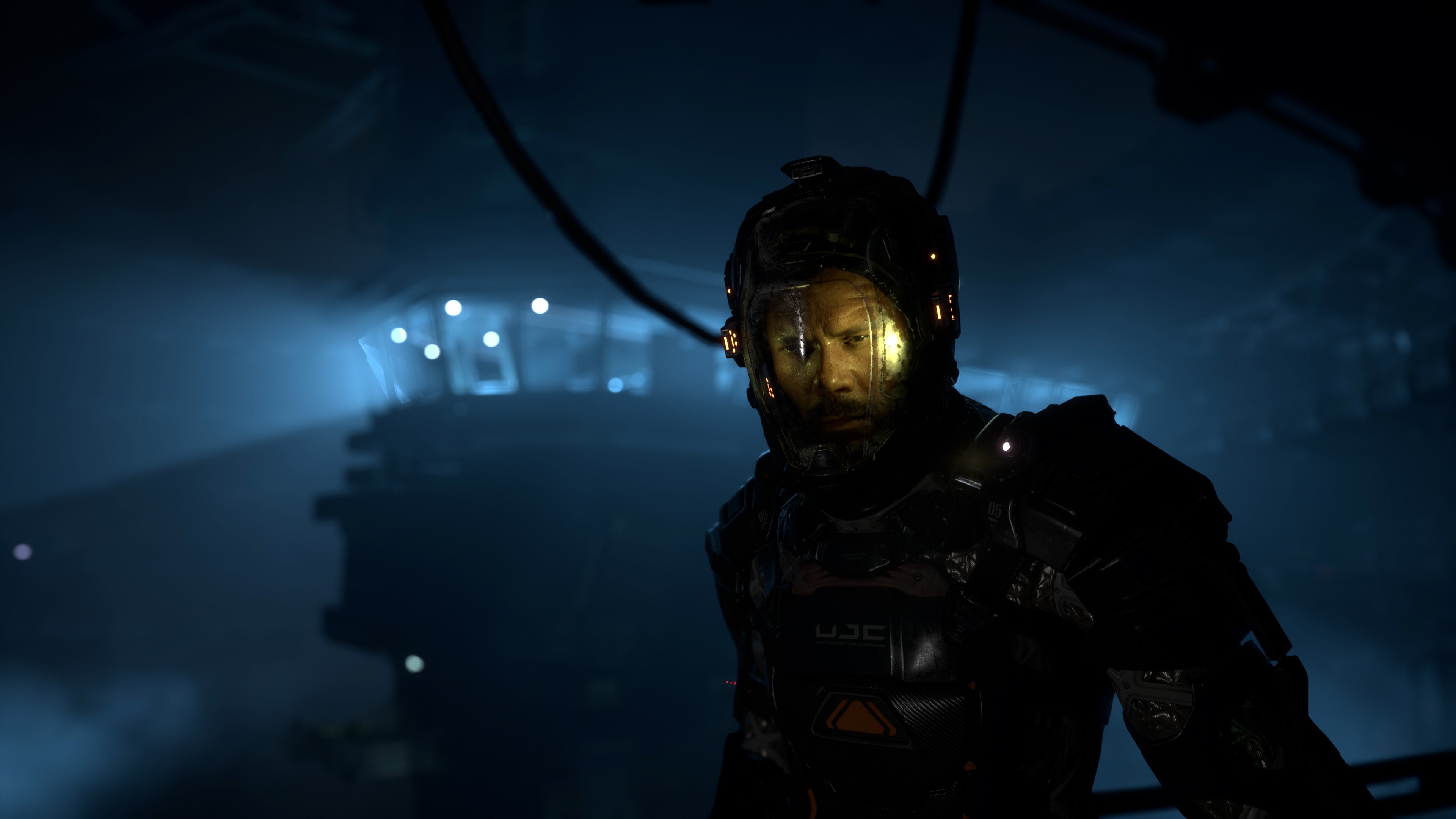 Get set for spooky season with this all-new teaser from The Callisto Protocol.

The new video from developer Striking Distance Studios is entitled "The Truth of Black Iron" and invites us to discover "what terrifying secrets lie beneath Black Iron Prison in The Callisto Protocol".

You can check it out below:


.: Cyberpunk 2077's revival continues as it becomes one of the most popular games on Steam Deck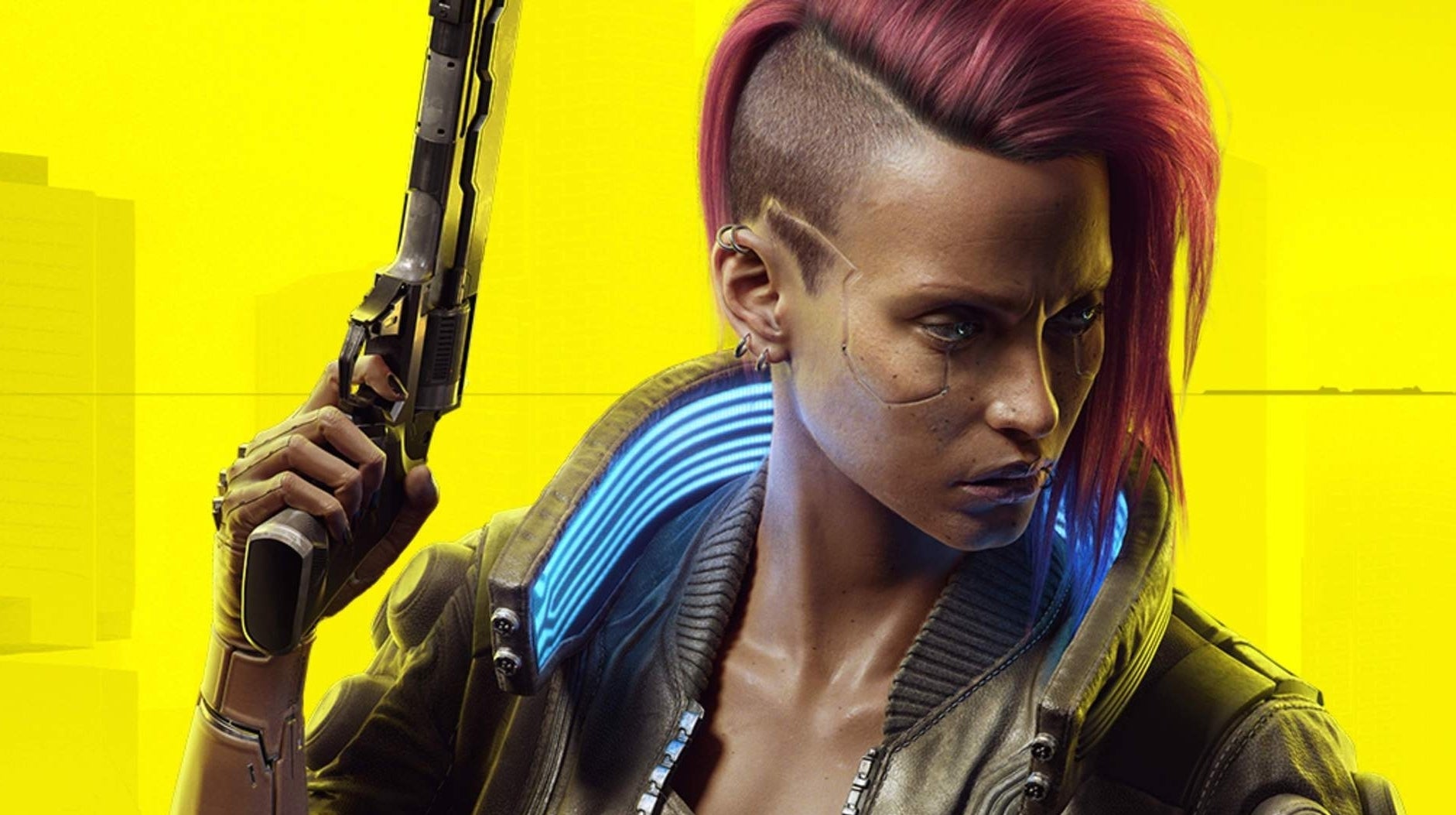 Cyberpunk 2077's recent revival includes an uptick in players jumping into Night City on Steam Deck.

According to stats shared by Valve, Cyberpunk 2077 is the fourth most popular game on Steam Deck by total hours played, topped only by Stardew Valley, Elden Ring, and Vampire Survivors - in that order.

We've already told you about Cyberpunk 2077's second life. Cyberpunk 2077 initially shifted 13m copies when it arrived for PC, PlayStation 4, and Xbox One in December 2020, but interest in the game dropped when word of its technical issues spread.


.: Dorfromantik's on Switch and I love it more than ever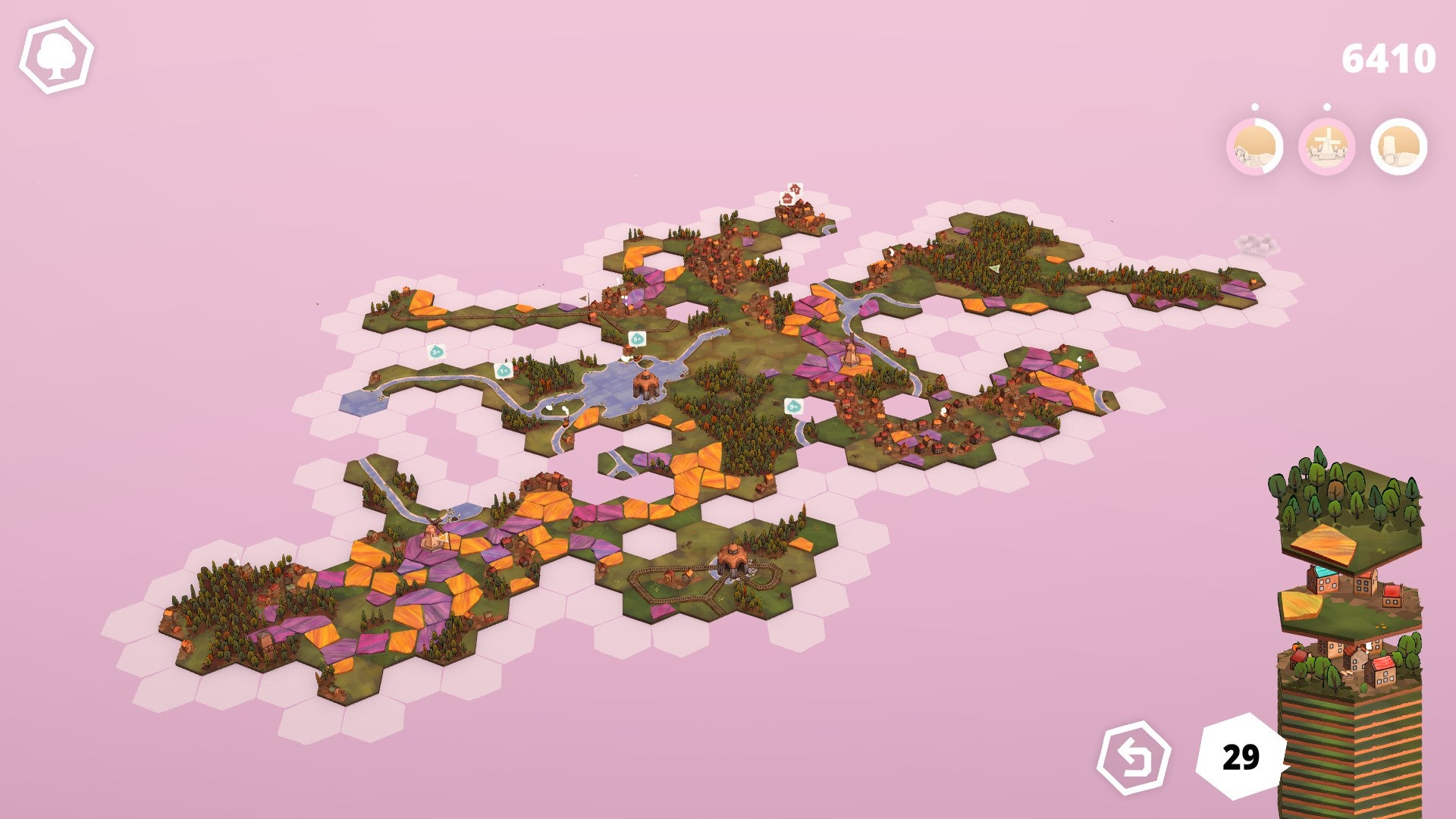 In a weird way, I feel ever so slightly sorry for the team of students who made Dorfromantik. Call it Joseph Heller Syndrome: first time out and they've made a classic. Does that leave them confused? Fearful? I suspect not, and this is why I only feel ever so slightly sorry for the team. The bad news is they've made something that will be hard to top, but the good news is that they have made something that will be hard to top. They have brought happiness to hundreds of thousands of us around the world. That kind of feeling sticks around, I think.

I play Dorfromantik an awful lot. It's a hex-based tile game about making landscapes. You get a stack of tiles with little rivers, train tracks, forests, villages, grass or farmland on, and you plonk them down. Quests appear to connect certain amounts of a certain type of landscape, and these quests, once fulfilled, give you more tiles. Eventually, though, you run out. Game over. Defeat? Not really, because you've been making a landscape all this time, worrying about the details, and once you're out, the landscape is finished. You get to see the whole thing as if for the first time. You made that!

Dorfromantik has just landed on Switch, which explains why I'm doing what I'm doing at the moment. I'm trying to unlock the Midwinter biome. Biomes are unlockable prizes that give the landscape a certain colour scheme or vibe. Midwinter does what you'd expect it to: it makes it look like winter. But more than that it transports me to Christmas, and to the bookshelves where the Christmasest book of all time lives, John Masefield's The Box of Delights. Christmas in the countryside! Dorfromantik is the most Masefield game of all time when you're playing with Midwinter. You hover above the landscape, above the woods and fields and little copses. I feel a bit like Santa.


.: Dome Keeper review - not quite digging it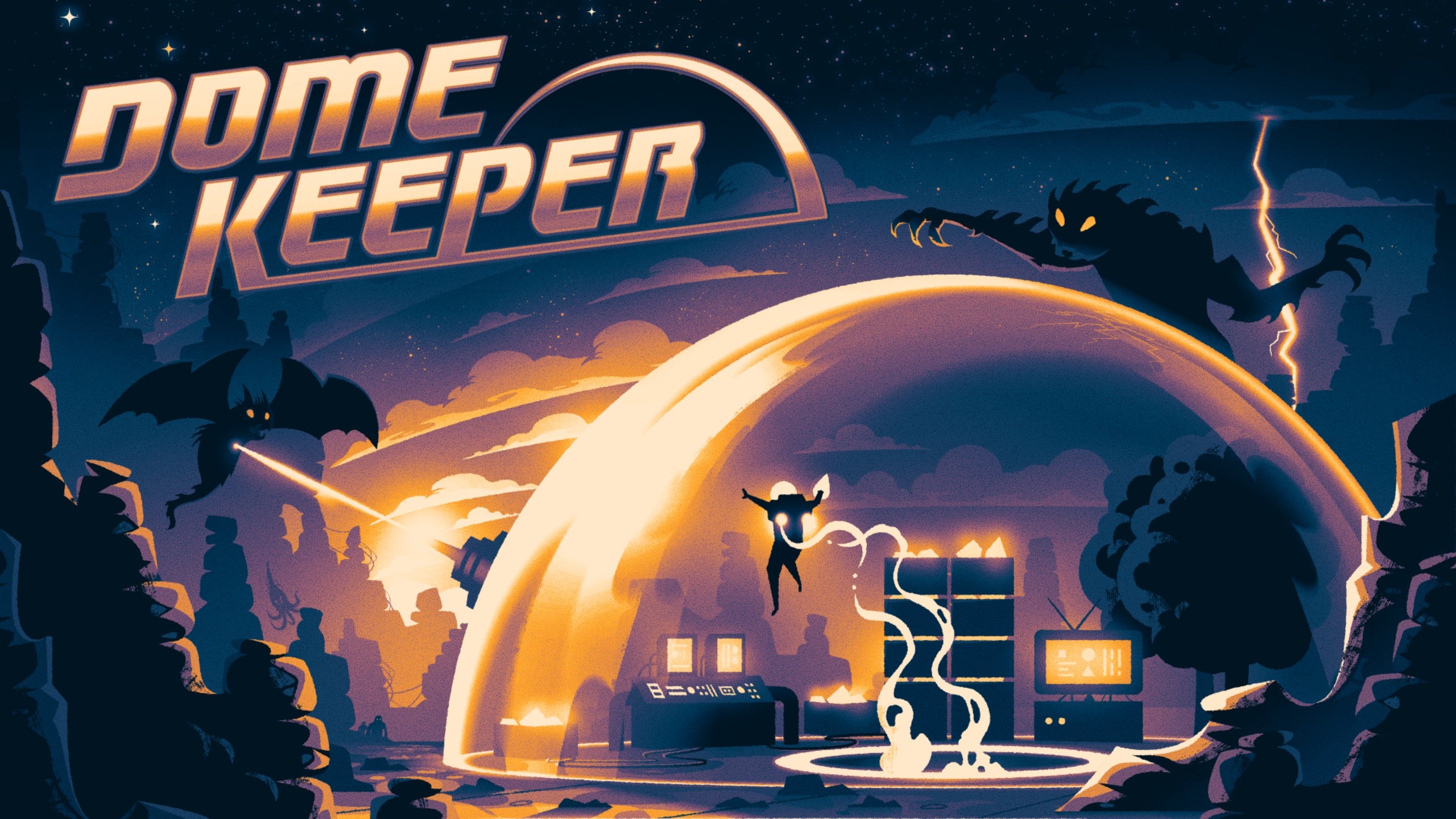 Dome Keeper divides me. There's a part of me, each time I play, that's really happy to return, to feel the ground give under my drill, to hoist my mined resources triumphantly to my command centre and turn them into upgrades to improve my base. This time, I tell myself, I will build better and survive longer and make my dome's defences impenetrable. This run will be the one.

Then, inevitably, it isn't. Just as I get some real momentum going, a particularly savage wave of shadowy monsters overwhelms me, from both the air and ground, and my precious dome cracks and breaks and I am done for. Game over, try again. And the other part of me is peeved it failed. But I know this is how it goes, that these games are about trial and error and experimentation, and feeling your way to winning combinations of upgrades, so I grit my teeth and excavate the ground beneath my dome again.

But each time I repeat the cycle, some of the sheen fades, because the core activity in the game, digging, doesn't really change. Every time I face it anew, it feels more like the laborious work it is, and I know it will be a while before I unlock the upgrades that make light of it. And just as I do, just as I build up that sense of momentum again, the inevitable overwhelming wave of enemies comes and I am dead again, and my willingness to start over wanes.


.: Was Google Stadia always destined for failure?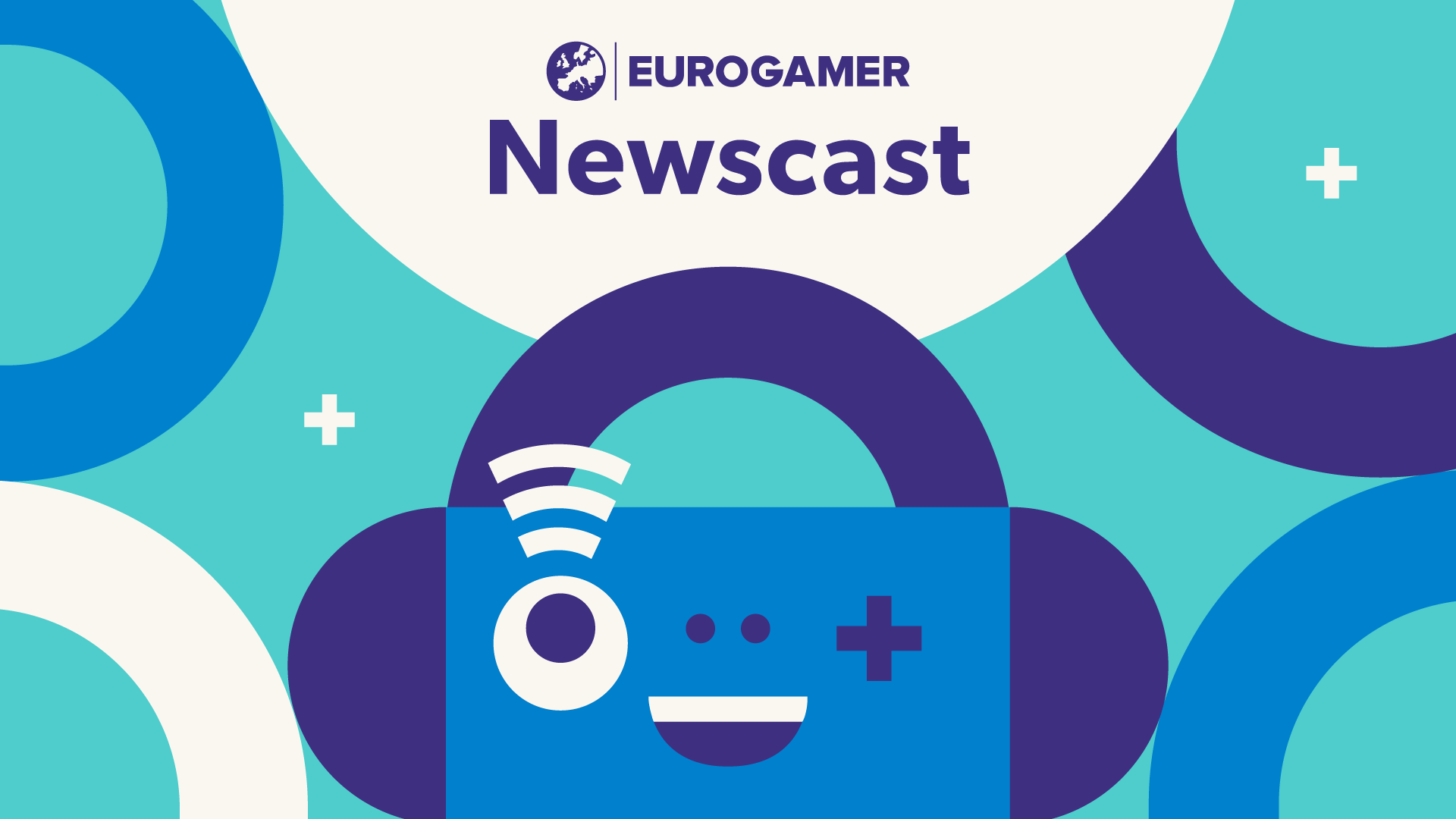 This week on the Eurogamer Newscast we're discussing the failure of Stadia, and why Google's cloud gaming gamble struggled from the start.

The announcement of Stadia's demise came as a shock to some - including many developers with titles only weeks from launch - yet still feels like it was on the cards for some time. After a rocky launch and the closure of Google's internal game development studios, what future did Stadia have left? Eurogamer editor-in-chief Martin Robinson weighed in earlier today with his thoughts.

Could Stadia have been a success? What does this all mean for game preservation? And if Google failed, with all of its billions, what future does cloud gaming have elsewhere? Tom Phillips, Ed Nightingale, and Liv Ngan share their thoughts.


.: Here's a fan trailer for a Super Mario "remake" with Chris Pratt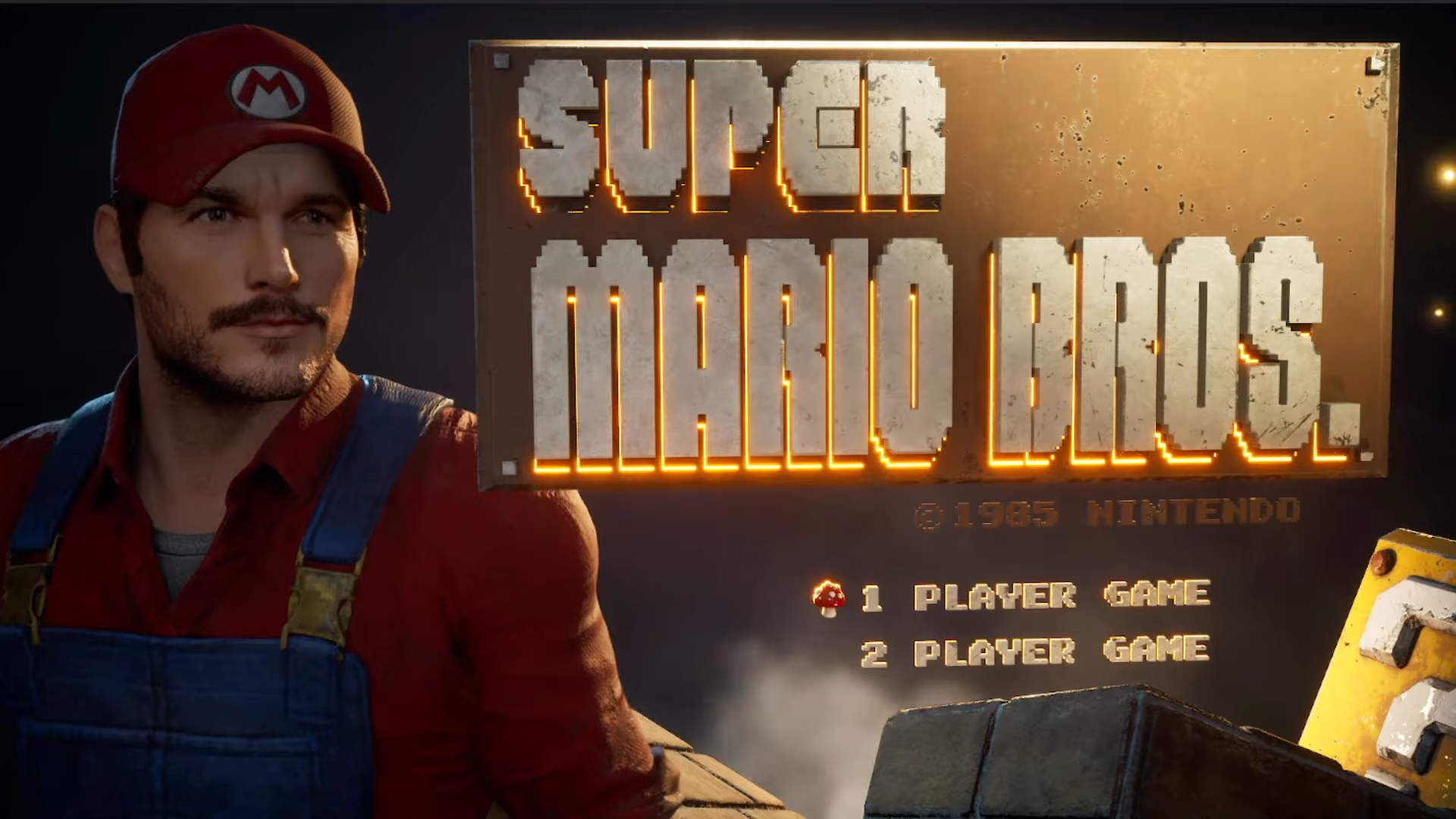 A lifelong Nintendo fan has decided to make a realistic Super Mario Bros remake, and posted a movie-style trailer on YouTube to document their most recent update.

The YouTuber, who has uploaded their videos to the channel Re-Imagined Games, started work on the remake over two months ago.

In order to create the game, they've had to learn Unreal Engine 5 with zero experience in video game development.


.: OnRush losing online features in November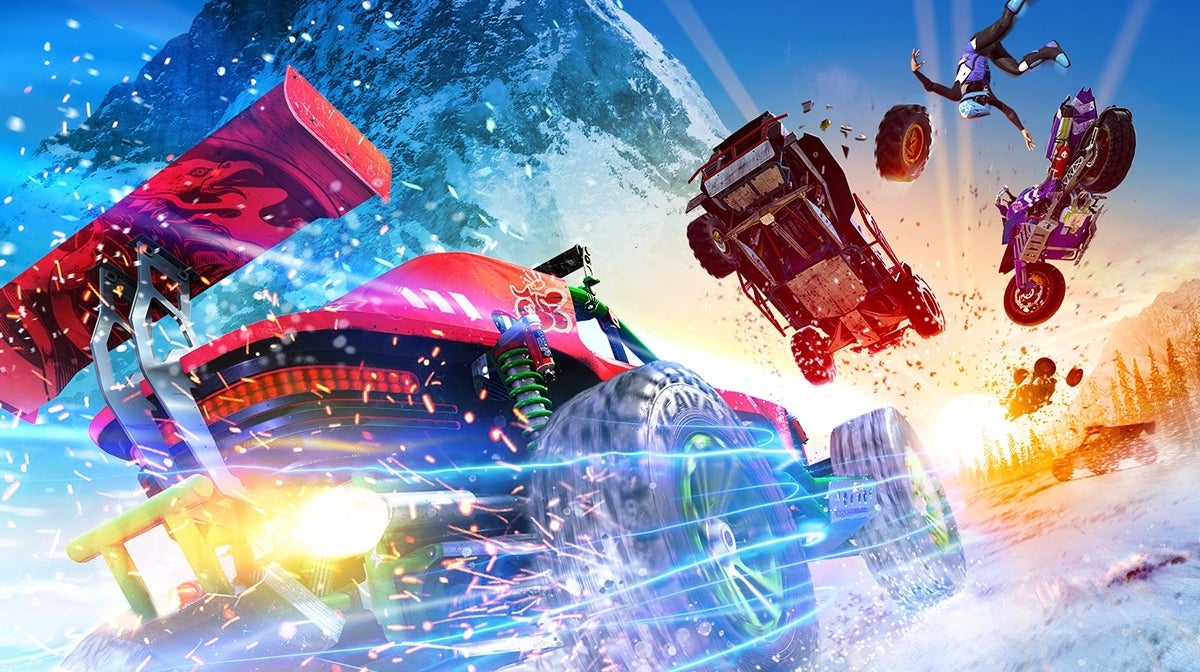 Racing game OnRush will lose its online features on 30th November.

EA's Online Services Shutdown page has been updated with the addition.

"Thanks to everyone who has supported our game - it's been a RUSH," it reads. "With player numbers in online modes dropping to low levels, we will be shutting down the servers from 30th November 2022. For OnRush fans who want to continue playing, offline modes will continue to be available."


.: Google reportedly turned down a Stadia-exclusive Death Stranding successor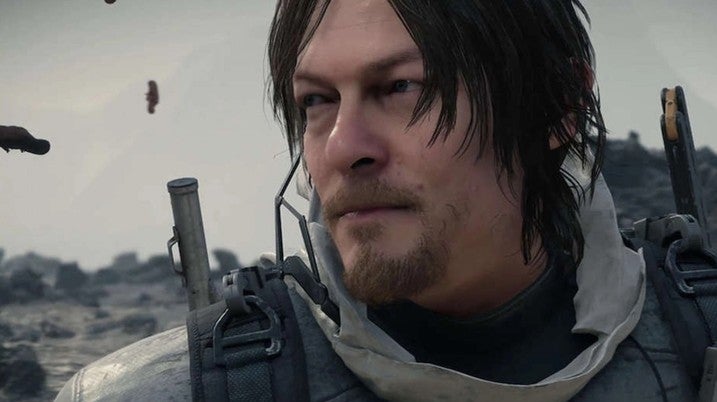 Google reportedly turned down a Stadia exclusive follow-up to Hideo Kojima's Death Stranding.

According to a new report from 9to5google, the project received initial approval but as it was intended to be a strictly single-player experience (instead of the asynchronous multiplayer in Death Stranding), the Kojima collaboration was cancelled as Google believed there was no longer a market for solo games.

Despite reaching the early stages of development, the project was reportedly cancelled by Stadia's general manager Phil Harrison in mid 2020 following the first mockups.


.: Meta Quest 3 leak includes design files and specs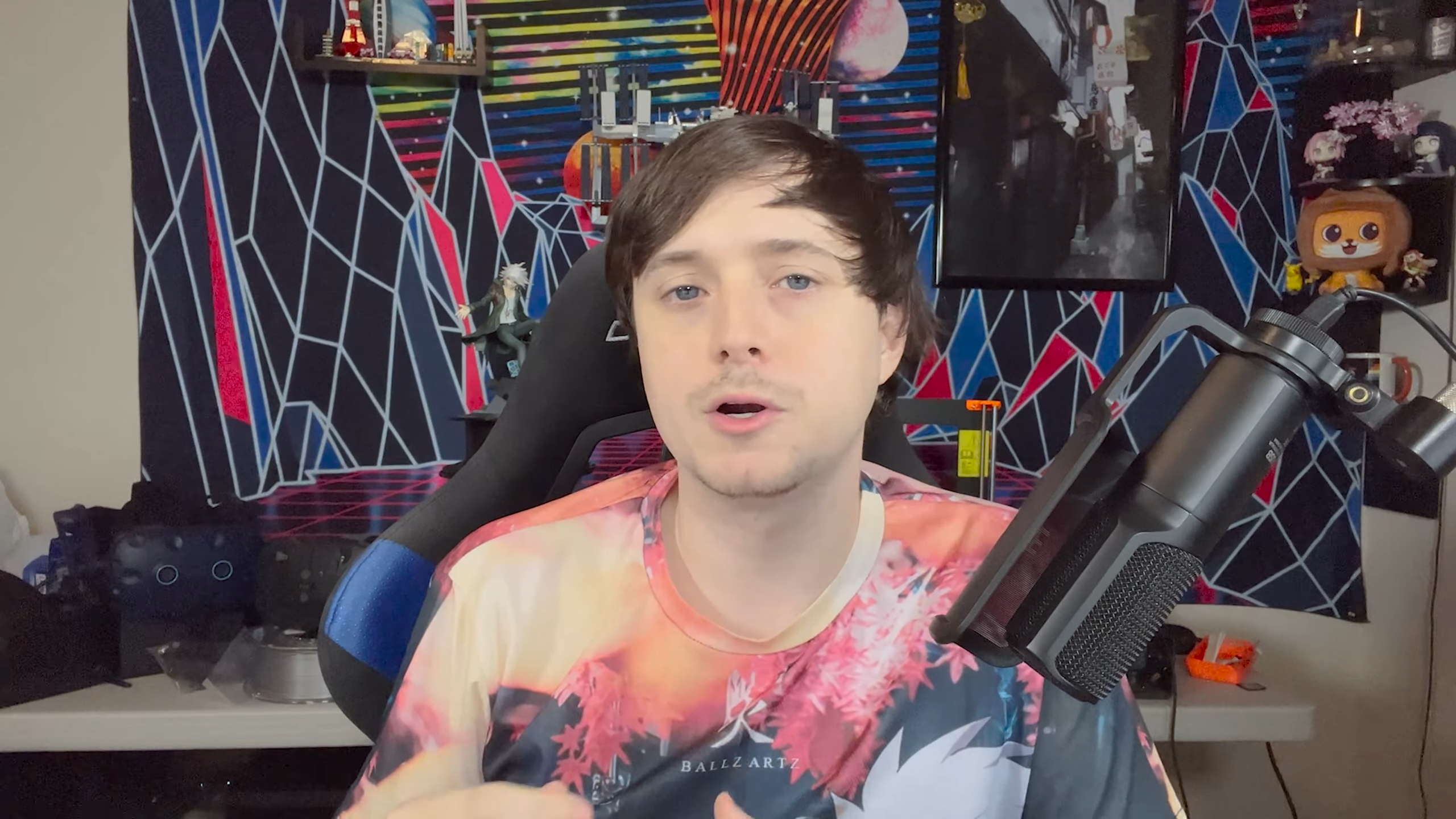 Leaked files containing information on Meta Quest 3 have surfaced online.

The leak comes from YouTuber Brad Lynch, known as SadlyItsBradley, who posts videos on VR and AR.

The headset which Lynch detailed in his video "This is the Meta Quest 3" is a different headset to the Meta Quest Pro that was found in a hotel and unboxed earlier this month.


.: JETT: The Far Shore getting free campaign expansion next year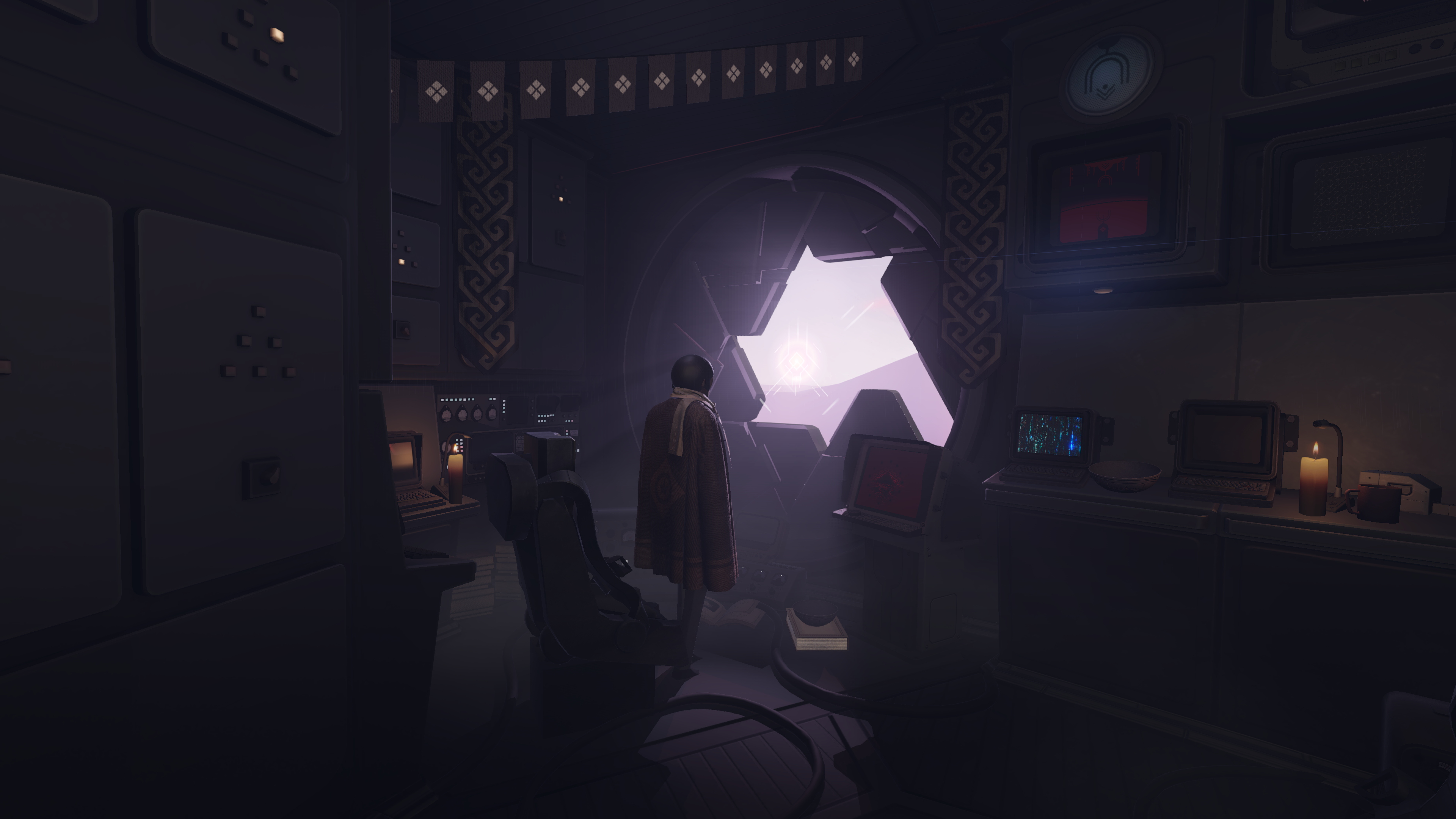 JETT: The Far Shore is set to receive a new free campaign expansion in early 2023.

Called Given Time, the campaign will take place three years after the events of the main game.

The sci-fi game from developer Superbrothers A/V was released a year ago on PlayStation consoles and PC, but if you're yet to play it a demo will be available as part of Steam's Next Fest from 3rd October.


.: BioWare shares Dragon Age: Dreadwolf codex entries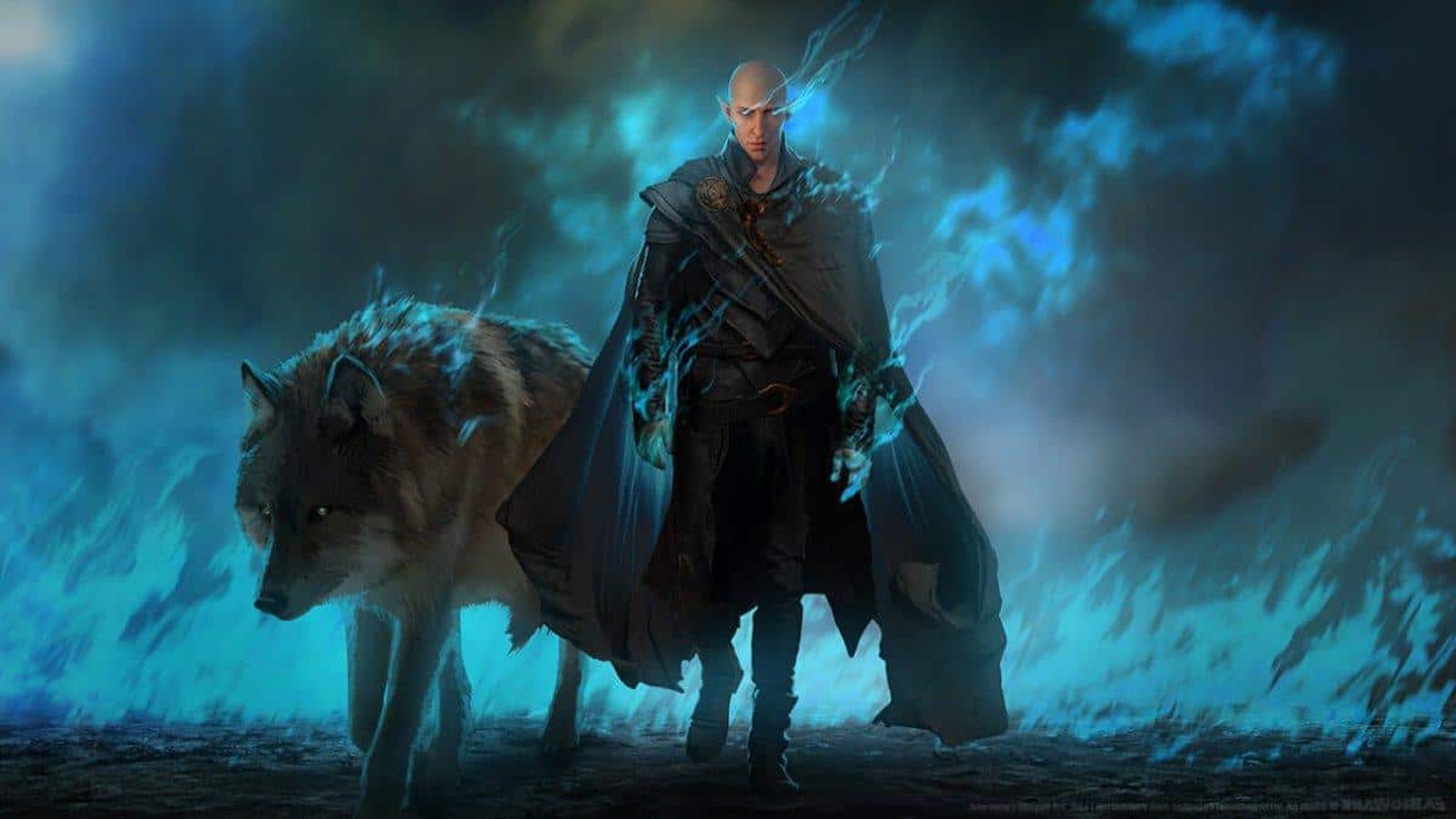 Dragon Age developer BioWare has shared a few new snippets from the upcoming and long-awaited Dreadwolf, in the form of a few fresh codex entries.

These tidbits are not meant to tease any particular storyline from Dreadwolf, but are included in a blog post detailing how BioWare's writing team works together to build Dragon Age's expansive world.

The first codex entry presented here comes from a character's diary - someone who, if we had to guess, is likely one of your new companions.


.: Twitch testing feature for viewers to pay up to $100 to highlight a message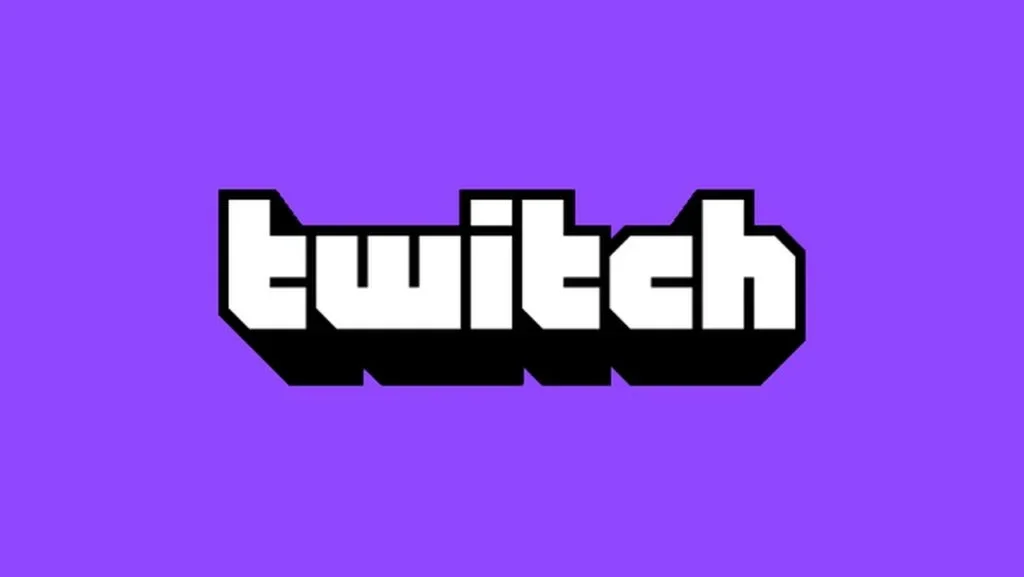 Twitch is testing a feature where viewers can pay up to $100 to highlight a message in chat.

Elevated Chat, as it's known, is currently a limited time experiment for four weeks only available for select streamers.

It allows viewers to pay to "elevate" their message in chat, either pinned to the top of chat or at the bottom of the video player. Varying payment amounts allows for various amounts of time for elevation.


.: Stadia was doomed from the start by putting ownership prices on something that never felt like ownership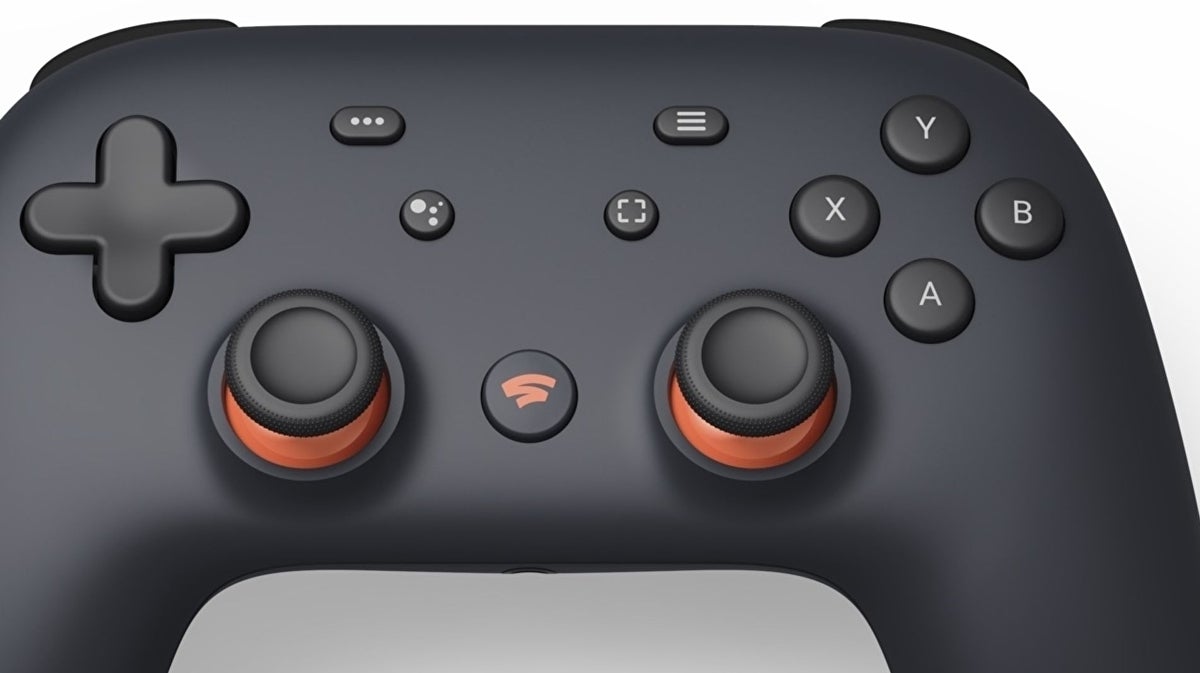 Some console reveals just hit different. I remember queuing around the sun-drenched, weed-stench streets by San Francisco's Moscone Centre to get into GDC 2019's big Stadia show, the crazy rumours that spin up in the line for events like these - maybe it was the effect of that heavy smoke in the air, but someone told me Google had paid Sega big money to get a new OutRun as an exclusive, and I was somehow convinced - soon punctured by the bizarre reality.

Outside the hall, in an ominous show of forbearance as well as an example of how ill-conceived some of Google's ideas were, was assembled some of video game's most famous failures, with four plinths displaying a Dreamcast, Nintendo's Powerglove and Atari's ET with the final display left empty with a simple 'Coming Soon' for the soon-to-be-announced Stadia. Amidst all the bluster that would follow, it was the one thing from that event that would ring true.

It's easy to be cynical about Stadia, and there was plenty of scepticism going around at the time of its reveal. Google's track record with product launches is spotty at best, with a rich history of big ideas being introduced before being tossed aside out of apparent boredom. The level of investment with Stadia, though, was simply bonkers. Millions was paid out to secure big blockbusters like Assassin's Creed Odyssey, Red Dead Redemption 2 and Cyberpunk 2077, while exclusives were secured from such talented studios as Q-Games, Splash Damage and Tequila Works. It felt, for a short while, that Google was taking this all very seriously - and how exciting it was to have a genuine new player in the game.


.: Bayonetta Switch physical edition delayed in UK and Europe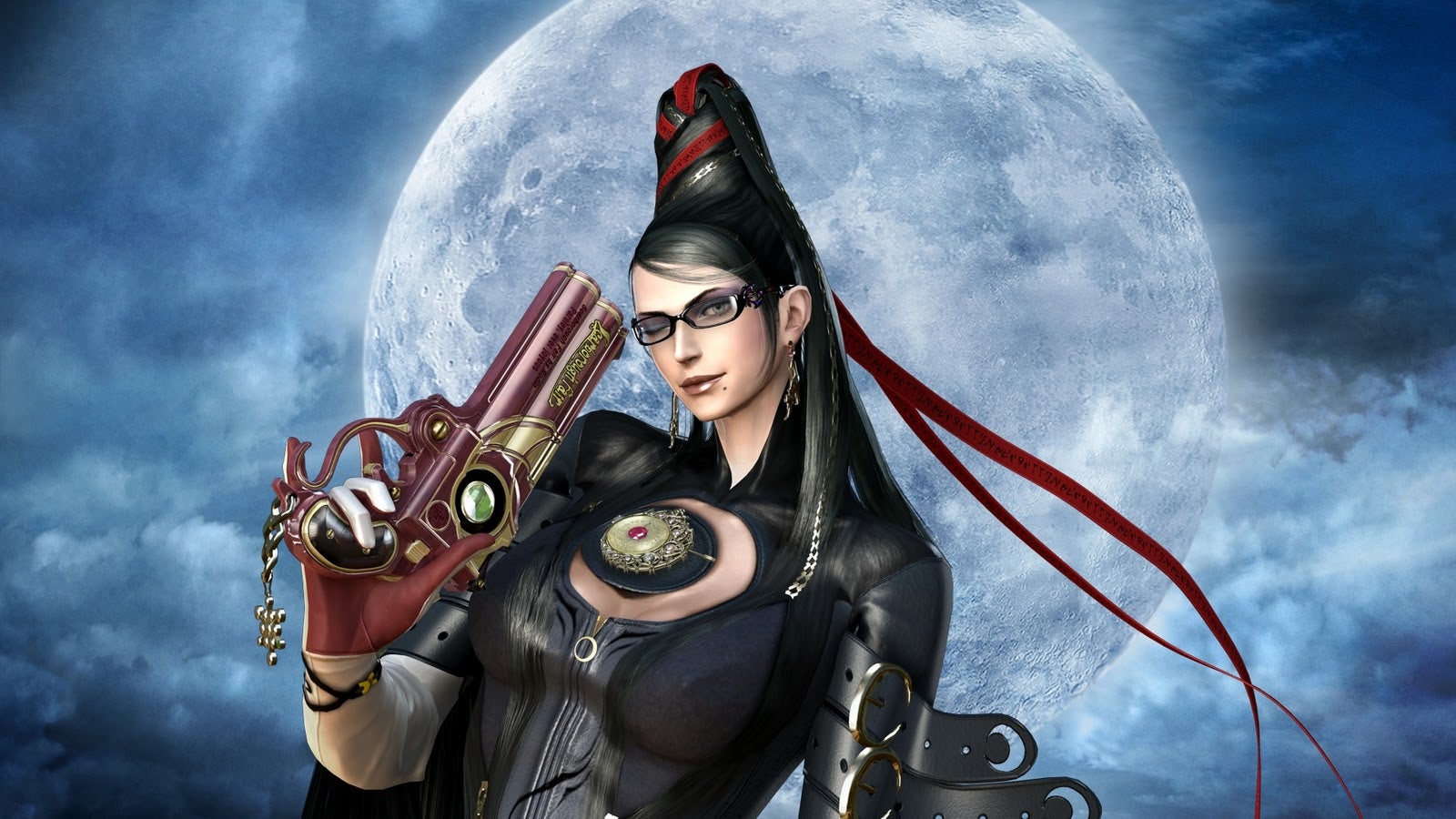 The Bayonetta physical edition on Switch will now be released "in the first half of October" in the UK, exclusively via the My Nintendo Store.

The game was originally set for release today, but this news has been tweeted out by Nintendo UK and its European counterparts.

"We are now aiming to release the physical edition of Bayonetta in the first half of October, exclusively on My Nintendo Store," it reads. "Please stay tuned for more info. We apologise for any inconvenience caused."


.: Fired Nintendo worker who asked about unionisation hits back at claim they leaked company information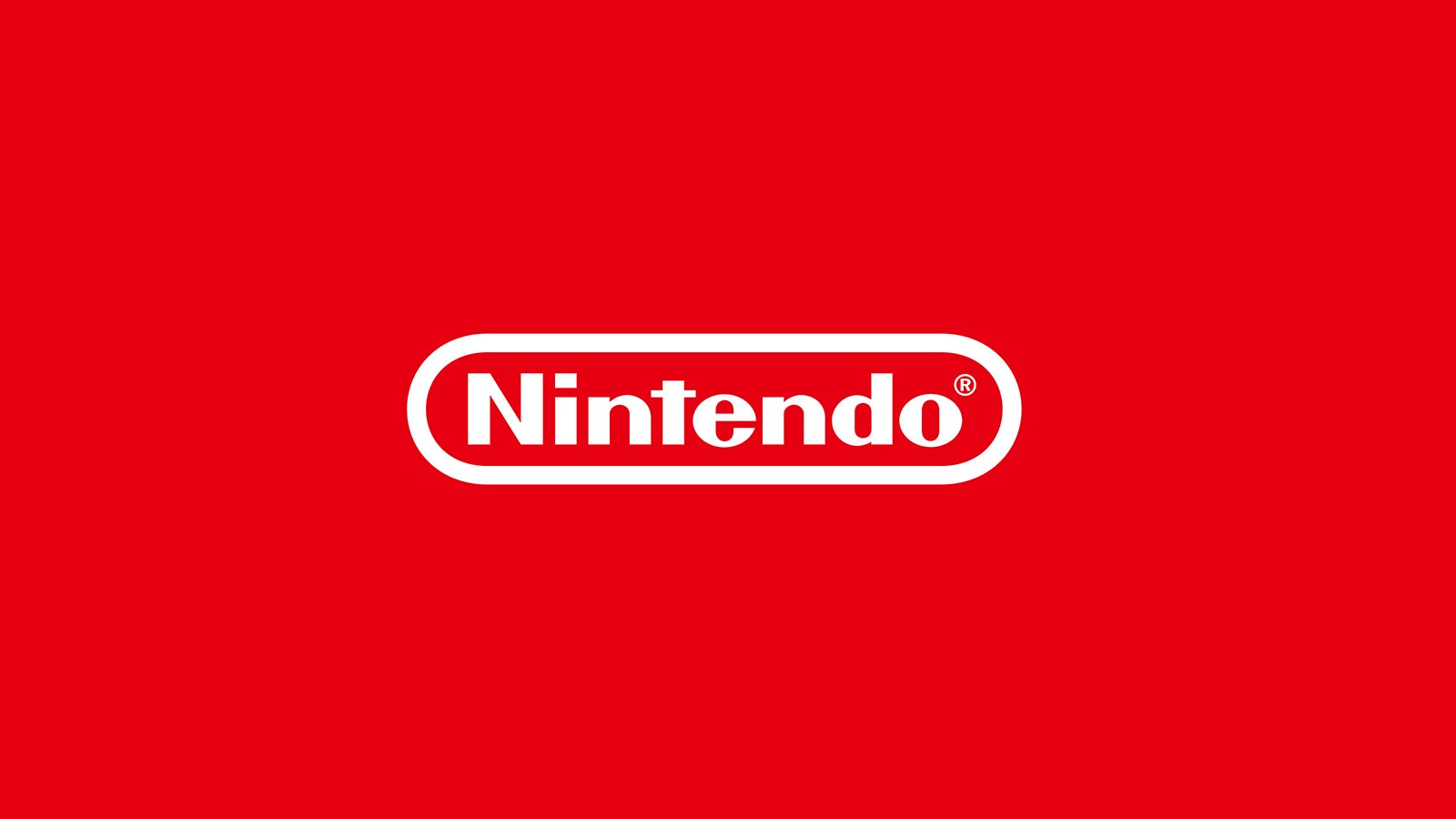 A former Nintendo employee who was fired from the company less than a month after asking the company about its views on unionisation has spoken out, and disputed Nintendo's own narrative that they were fired for an entirely separate reason - a breach of confidentiality.

Quality assurance tester Mackenzie Clifton has spoken publicly to Axios about their departure from Nintendo of America, and revealed both the question on unionisation they asked, as well as the "confidential information" they were accused of leaking.

During a January company Q&A with Nintendo of America boss Doug Bowser, Clifton says they submitted the following question: "What does NoA think about the unionisation trend in QA in the games industry as of late?"


.: That Pokémon x Ed Sheeran collab song will be in Scarlet and Violet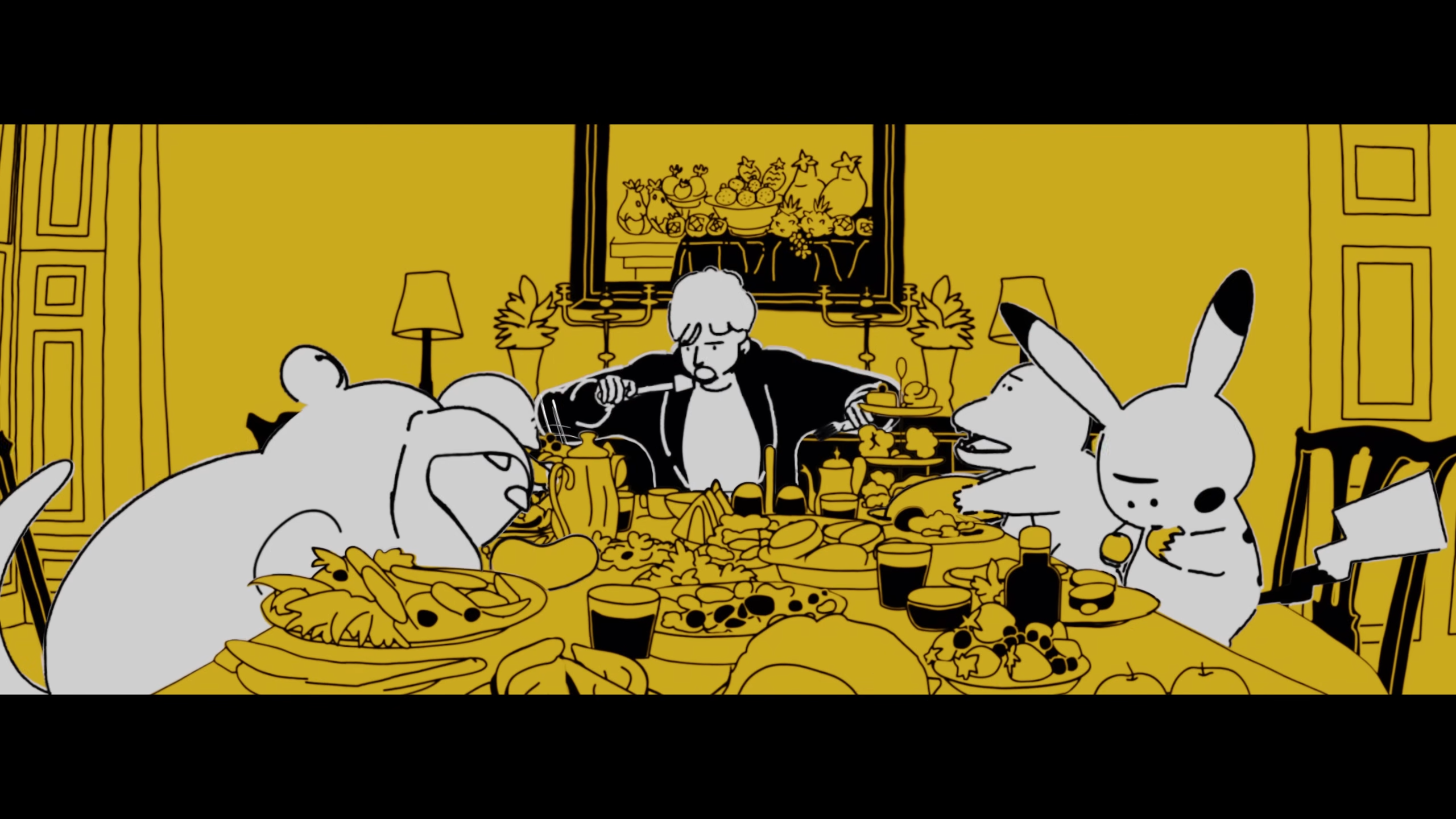 The Pokémon and Ed Sheeran collaboration that was teased last week will actually be featured within upcoming games Violet and Scarlet.

The song, titled Celestial, was released yesterday and its music video features Sheeran going about his daily life as his Pokémon pals join him from a hand-drawn and animated universe.

Upon its release, both Pokémon and Sheeran revealed the song will be featured in Nintendo's upcoming titles.


.: The games at risk now Stadia is shutting down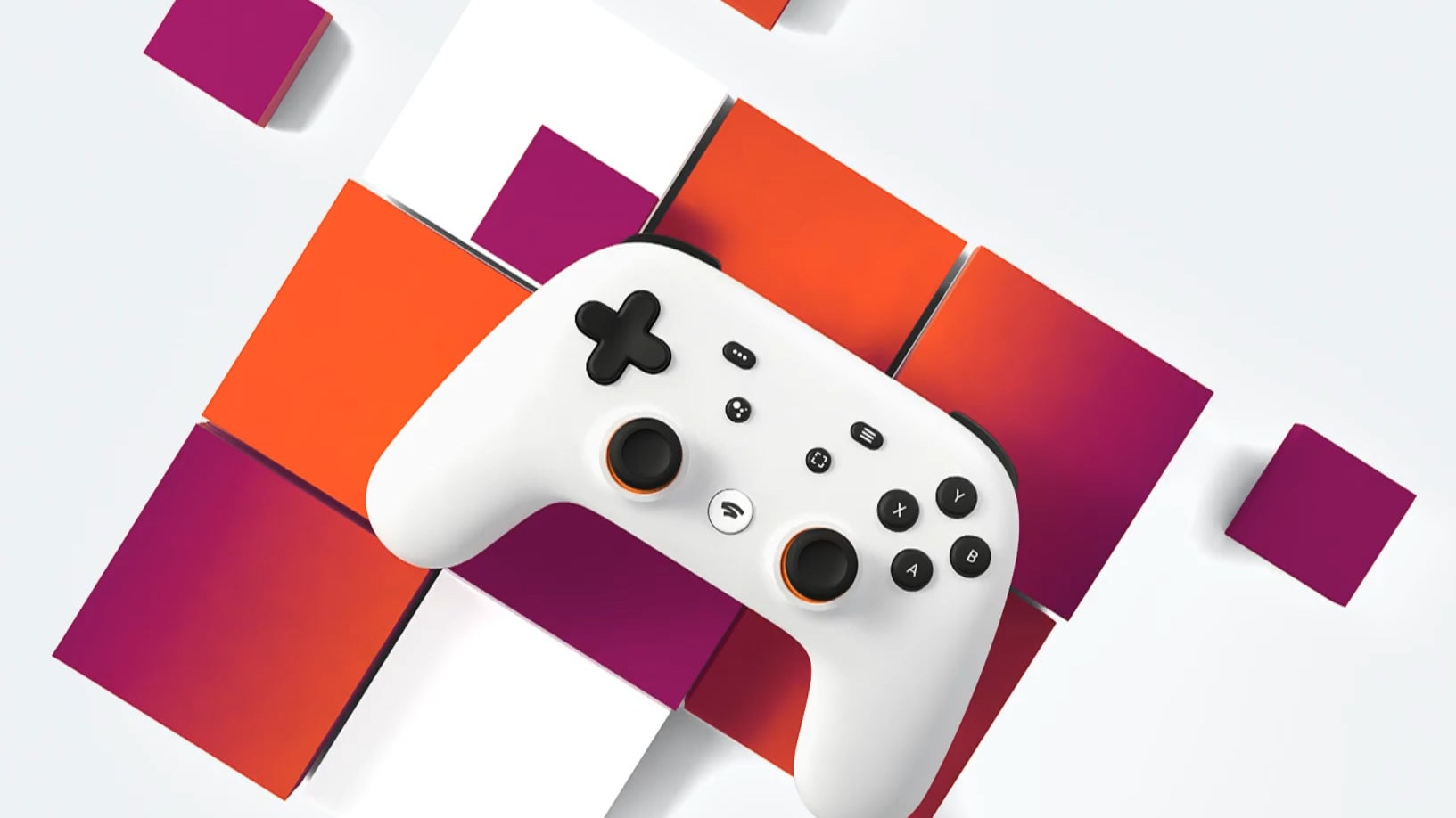 With the news of Google shutting down Stadia comes a major question: what games might we lose?

There weren't many exclusive games available on the streaming service, but with game preservation continuing to be a hot topic, there are a number of games at risk unless they're ported to other platforms.

Yesterday Google announced the end of Stadia, its cloud-based streaming service. Despite ambitions of creating exclusive games, in 2021 its internal studios were closed leaving third-party developers to provide the games.


.: Stadia owners want Google to make controller usable elsewhere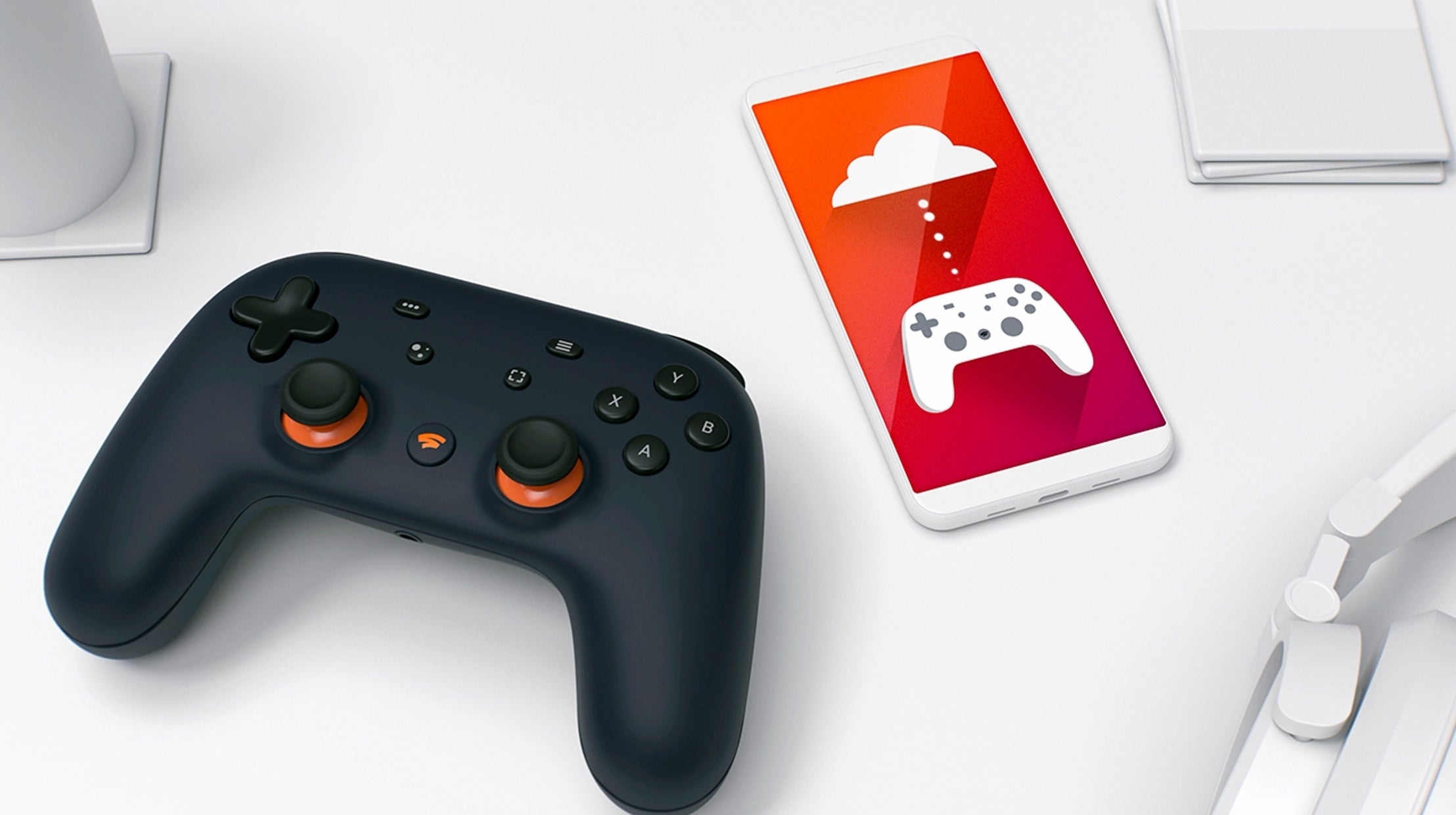 Following the sudden announcement of Stadia's shutdown yesterday, players are hoping for one last update to the controller's firmware.

Currently, the Stadia controller can only be used through Stadia, which itself is only compatible with a limited number of devices.

In the Stadia announcement FAQ, it is stated that "most hardware purchases... made directly from Google will not need to be returned", including Stadia controllers.


.: Stadia developers still working on games shocked to hear of shutdown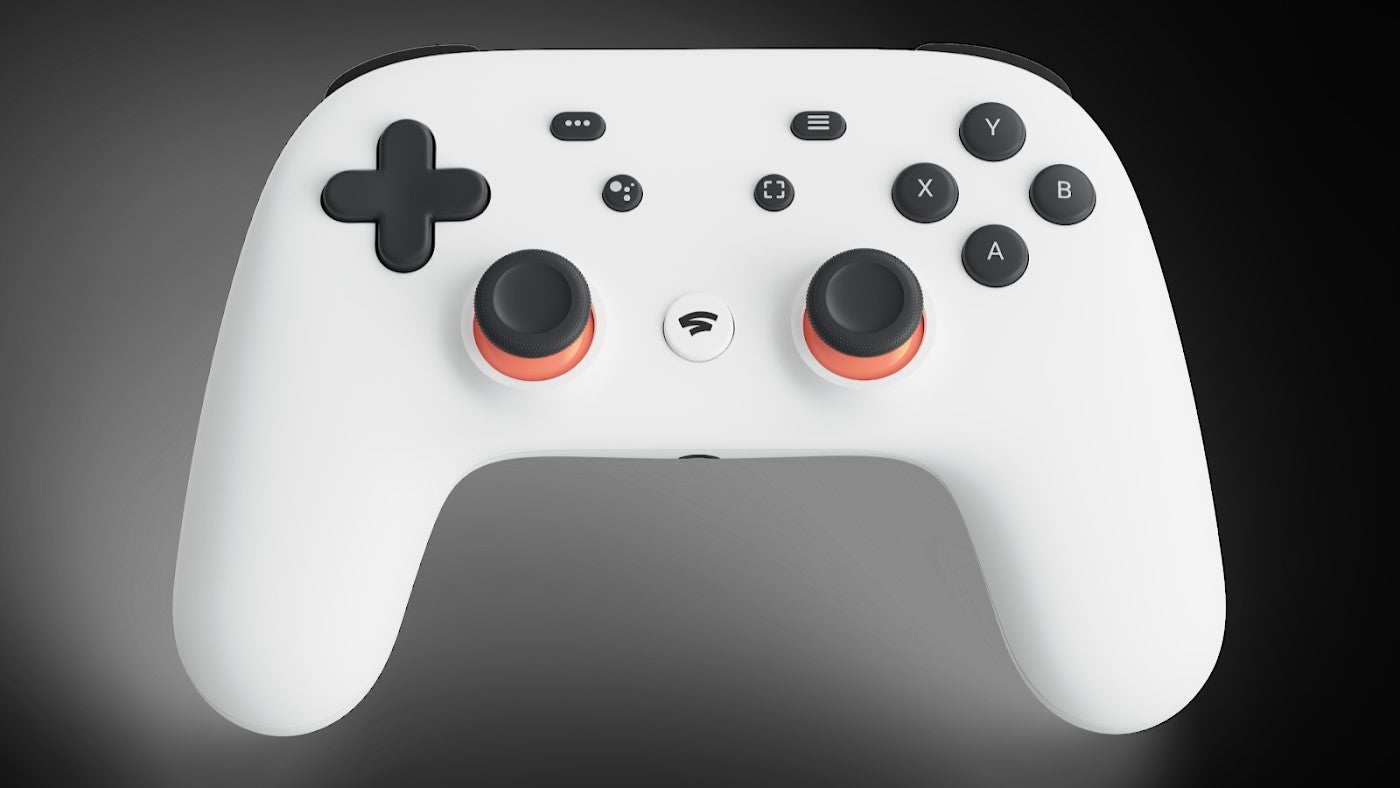 Developers still hard at work on Google Stadia projects have been expressing their shock and frustration at the cloud gaming service's impending shutdown.

Google's announcement yesterday that it would shutter Stadia completely in January 2023 came as a complete surprise, all have said - even those with upcoming projects set to arrive in November.

What will happen to those games is now unclear, as Google has already moved to close the Stadia store - making new releases unsellable.


.: The games that caught our eye at EGX London 2022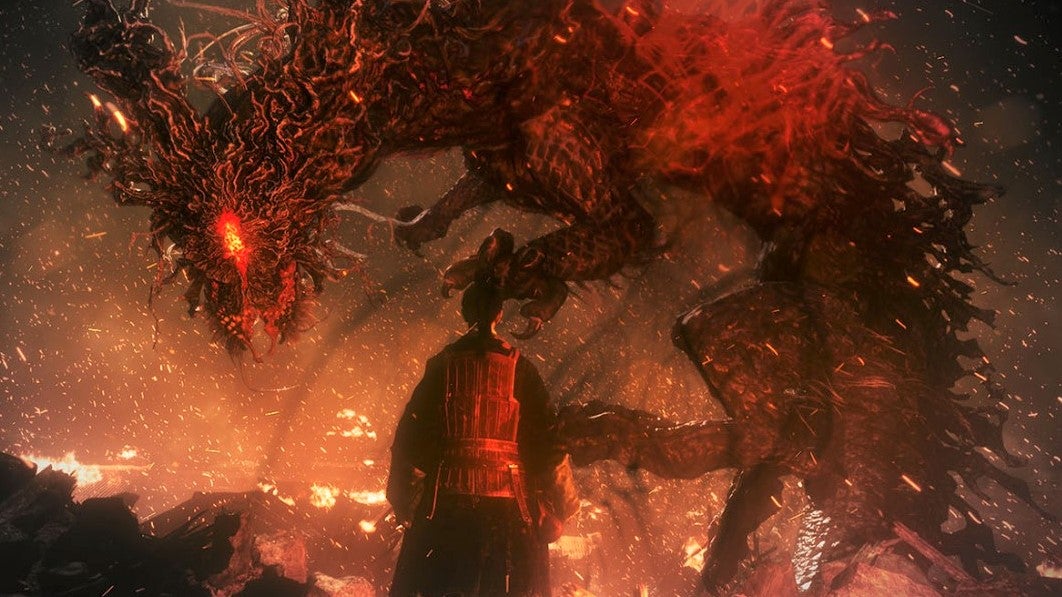 Transparency alert: EGX is run by Eurogamer owner ReedPop.

There was a nice buzz about EGX London this past weekend, a whiff of positivity about it, at people being back together, relatively unimpeded by the pandemic and playing games together again. EGX felt much more like its old self. And many of us were there, walking the halls, hosting quizzes (thank you if you came to one), and playing games.

And what games there were: big ones, small ones, old ones, new ones. One of the most eye-catching instalments was a pool table with an enormously warped corner, curving up into the air, and which made playing it feel completely different to normal. Amazing what one simple change can do.


.: Cyberpunk 2077 players request Stadia cloud saves from CD Projekt

Cyberpunk 2077 players are requesting its developer CD Projekt makes save files from Stadia available on the cloud.

The lengthy RPG has been available on Google's Stadia platform, but now that's shutting down, players will no longer have access to their save files without cloud support.

However, it seems players may have found a work around.


.: Session: Skate Sim review - a deeply rewarding simulator in need of a little flair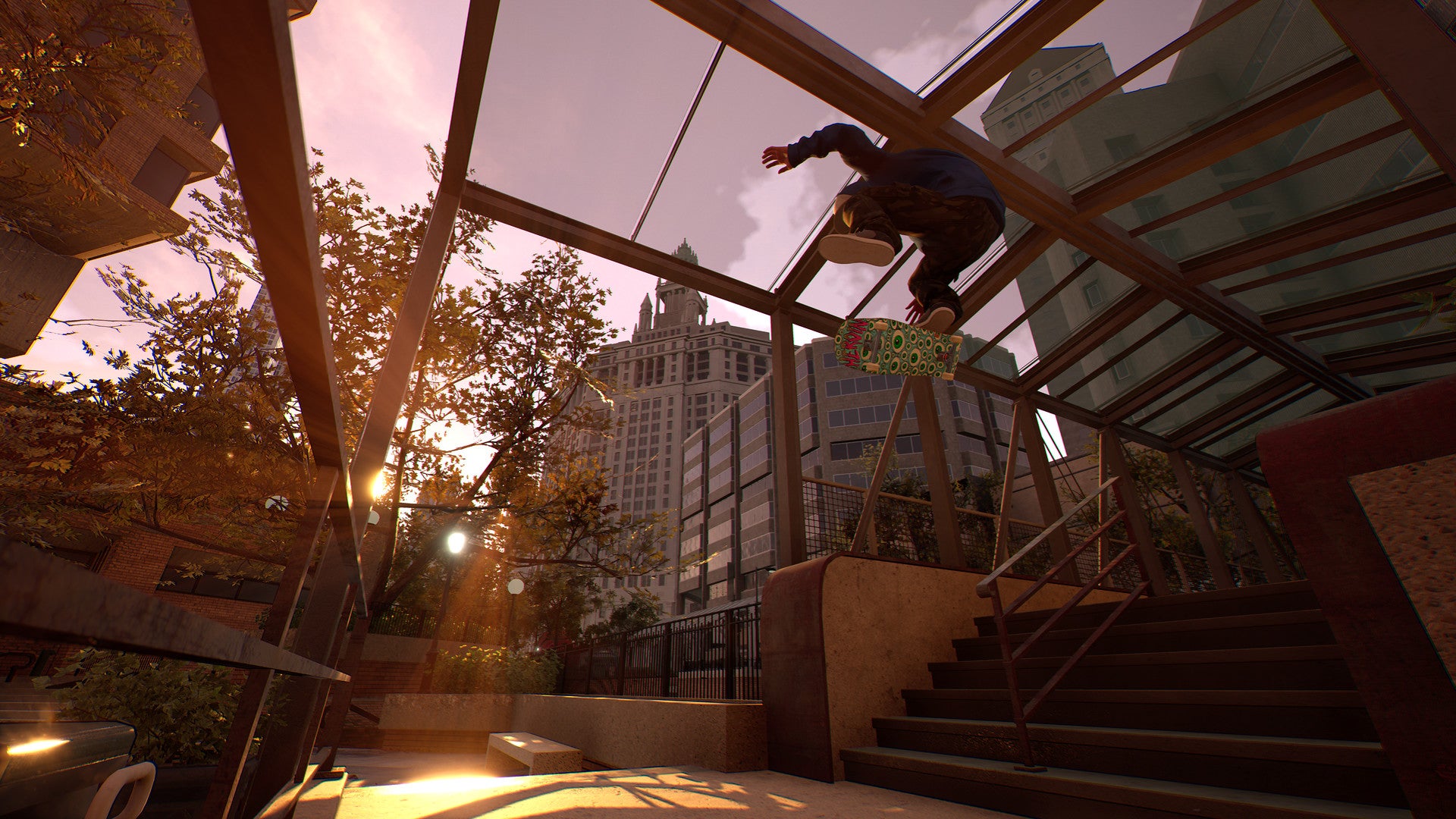 Skateboarding is hard. Really damn hard. The journey to mastery is one counted in years - or even decades.

Landing a kickflip while moving along? Sure, today there are wildly more complex tricks out there, but it's still a tremendous achievement. It takes hours of investment and a deep resilience to failure to get there. But the moment you pop the board high, flick it with a foot just enough to spin once beneath you, and successfully commit to the landing, the reward is immense. It's not an achievement recompensed in any kind of currency like score. Rather, to succeed is more than enough of a payoff.

That is the mindset that has clearly founded the design of Session: Skate Sim. Certainly, it is not as hard as real skateboarding, but this is a game that is profoundly challenging, and one that makes you think like a skateboarder. The clue is in the name. Developer creā-ture Studios has strived to deliver a skateboarding simulator. In doing so, they've built something that does a remarkable job of capturing the essence of real skating; even if that approach sometimes comes at the expense of what makes for a consistently enjoyable video game. To deconstruct what that means, the conversation inevitably starts with an iconic series.


.: What we've been playing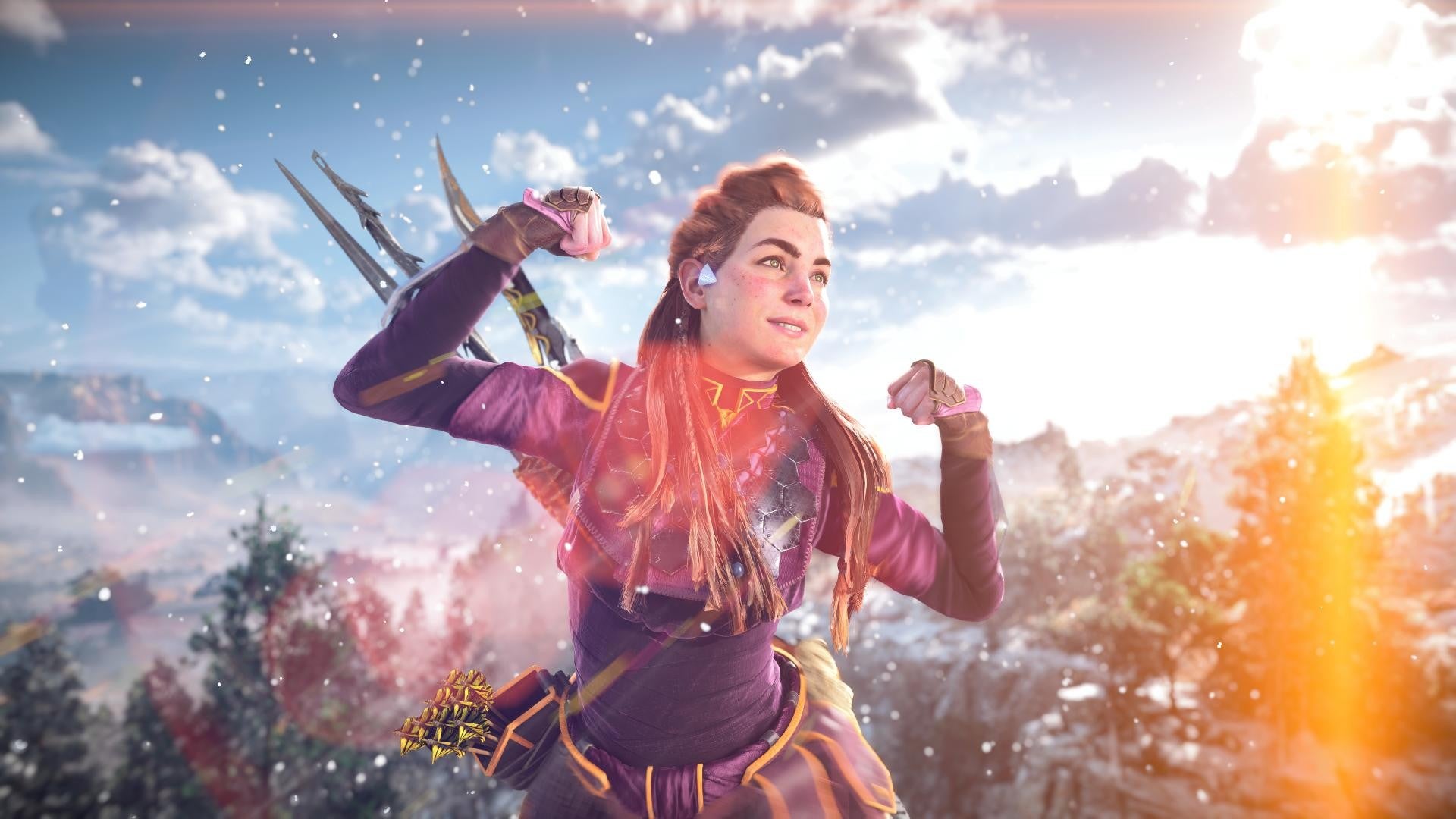 Hello! Welcome back to our regular feature where we write a little bit about some of the games we've found ourselves playing over the last few days. This time: unhelpful foliage, musical scores, and Disney magic.

If you fancy catching up on some of the older editions of What We've Been Playing, here's our archive.

I'm not sure I've ever seen a game as pretty as Horizon Forbidden West. The environments feel unreal in their beauty, while the details and textures on character models and clothing are incredible. All this stunning work does mean any imperfections are very distracting though - can someone please explain why Aloy's hair is seemingly made of wool?


.: All the goss from EGX London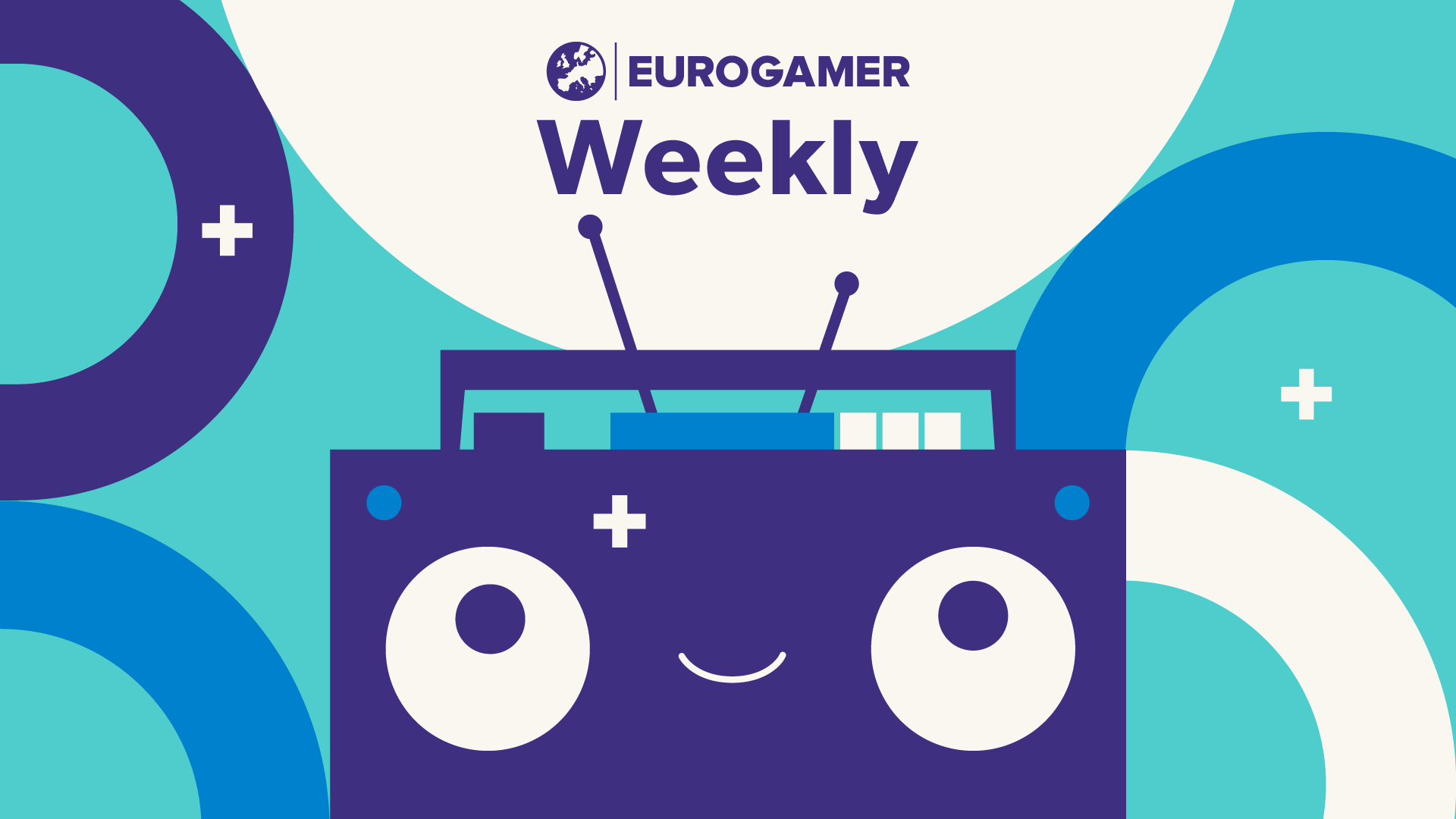 Were you fortunate enough to make it down to EGX London this year? It was a weekend ago now, and, if you ask me, there was a nice vibe around the place. It was nice to be back playing games together relatively unimpeded by the pandemic, and the show is feeling much more like its old self again. But what caught our eye there?

That's what I'm talking to my two Weekly guests Martin Robinson and Liv Ngan about today. What did Liv think of Wo Long, did Martin like Street Fighter 6, and why was everyone talking about new card game Wildfrost?

Elsewhere in today's show, I catch us up on some of the reviews we've missed while we've been away - sorry for the gap in our programming, but I've had some time off - before getting onto the hot topic of the week: the FIFA 23 review. It's the final FIFA-branded game, and there's a lot to both like, and loathe, about it.


.: World of Warcraft's Dragonflight expansion gets November release date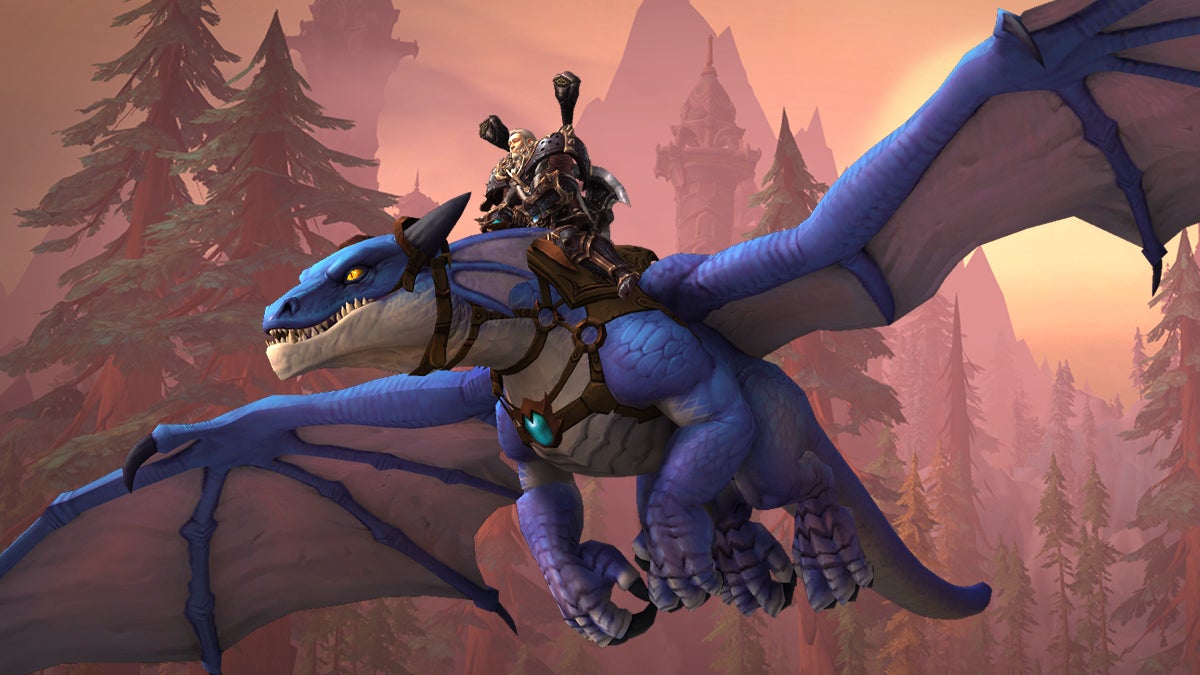 A little over six months after its big reveal, World of Warcraft's Dragonflight expansion has been given a release date, with its launch now officially scheduled for 28th November this year.

As detailed back in April, Dragonflight's first major addition is a new location known as the Dragon Isles, the long-hidden ancestral home of dragonkind. This, in turn, brings four new areas - the Waking Shores starting zone, the expansive Ohn'ahran Plains, the frozen Azure Span, and the majestic Thaldraszus - complete with new dungeons and raids.

Dragonflight also introduces a new playable race-class hybrid (a first for WoW) known as the Dracthyr Evokers, which can switch between human and draconic forms. Depending on a player's chosen class specialisations, its focus is either damage dealing or healing.


.: Google Stadia shutting down in January

Google is shutting down Stadia, with the beleaguered cloud gaming service set to remain live for players until 18th January 2023.

Stadia's misfortunes are, of course, well-documented; despite initial praise for the service's streaming capabilities at launch in 2019, a slow, problematic roll-out meant Google failed to capitalise on initial consumer interest. The extent of Stadia's failings started to became clear when the company announced it was closing its first-party game development studios less that 14 months after launch, with subsequent reports claiming the streaming platform was missing its targets for monthly active users by hundreds of thousands.

And while Google continued to insist Stadia was "alive and well" as 2021 progressed, reports claimed it had "deprioritised" the consumer-facing side of its game streaming platform, having largely shifted its focus to selling the services' underlying technology to third-parties.


.: Uncharted: Legacy of Thieves' 120Hz VRR patch unleashes the PS5 GPU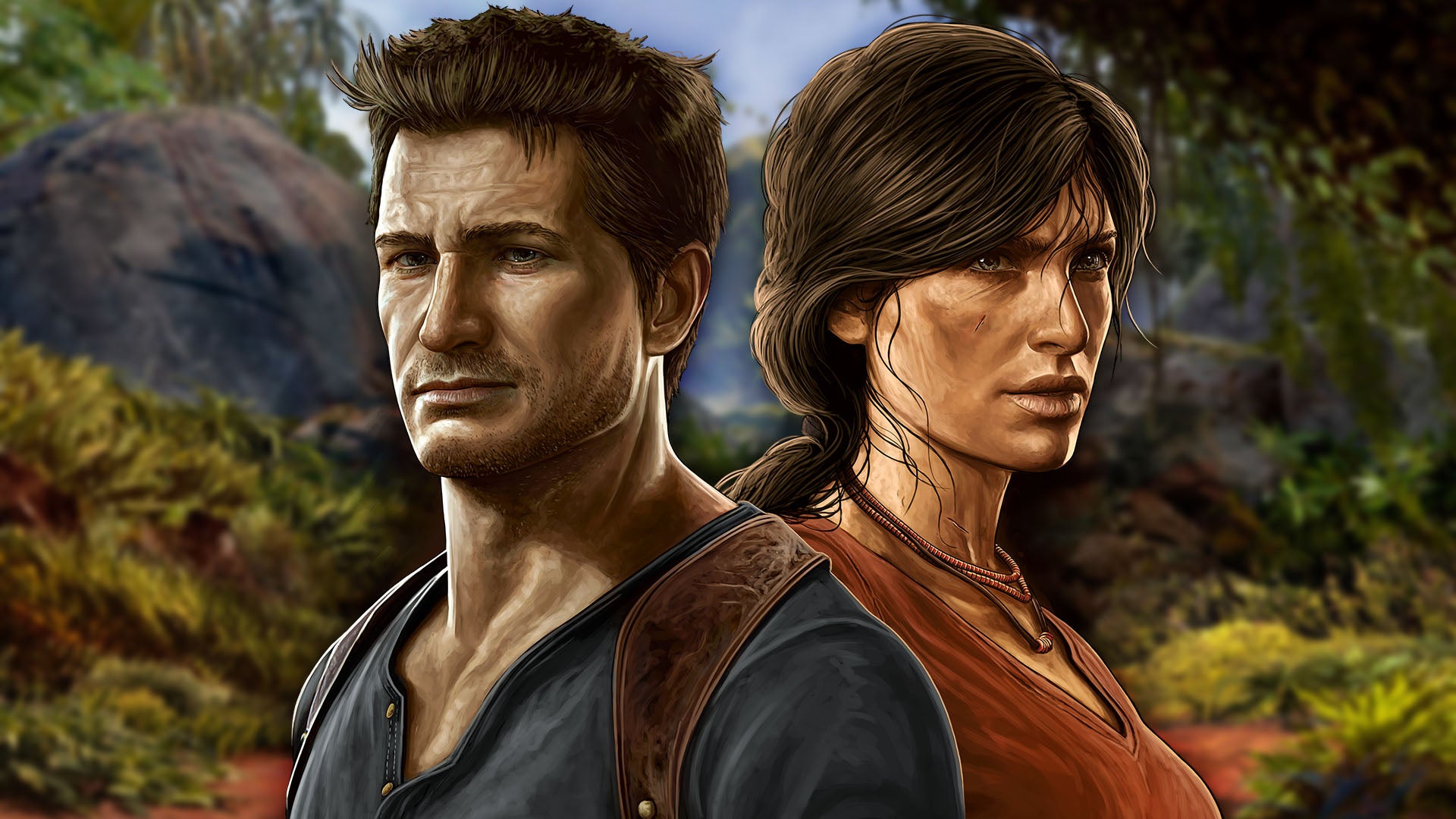 Released earlier in the year, the Uncharted: Legacy of Thieves collection brought the PlayStation 4-era franchise entries to the new PS5, with some mild enhancements to the overall presentation and a major focus on resolutions and performance. 4K at 30fps, 1440p at 60fps and 1080p at 120fps effectively allowed you to balance pixel count and frame-rate whichever way you wanted. These choices are now even wider thanks to a recent 120Hz VRR patch, which delivers some great results.

While the Naughty Dog titles deploy state of the art rendering, thus far the studio has not embraced dynamic resolution rendering to balance performance - not even in its latest title, The Last of Us Part One. So, in theory at least, the PS5's GPU is not fully maxed out. To be clear, the new patch 1.002 does not add this feature, but via VRR upgrades it taps into that latent GPU power by offering the ability to unlock frame-rate, while also adding a 40fps fidelity mode. This works in a similar manner to the option seen in Ratchet and Clank, the Spider-Man titles and Horizon Forbidden west.

The new 40fps option replaces the 30fps fidelity mode when you boot the game with 120Hz output enabled on your PS5. In addition to that is an unlocked version of the same mode, leveraging VRR to deliver a smooth experience with a variable frame-rate. Visually speaking, this is a match for the old fidelity mode - both render at a crisp native 4K resolution, with the same capable treatment of fine detail. Even in the most intense scenes, a straight 3840x2160 pixel count seems to be in play - there's still no DRS, meaning that effectively, we're 'hoping' there's at least 10fps of clearance once the frame-rate cap is increased.


.: Play as a buff goat in Fortnite thanks to Goat Simulator 3

A Goat Simulator 3 outfit will be given in-game to Fortnite players who buys Goat Simulator 3 on the Epic Games Store.

After purchasing Goat Simulator 3, players will need to log into Fornite with the same Epic Games account, where they'll receive their goat outfit.

The outfit itself is... something.


.: Saudi Arabia is eyeing up the acquisition of a major game publisher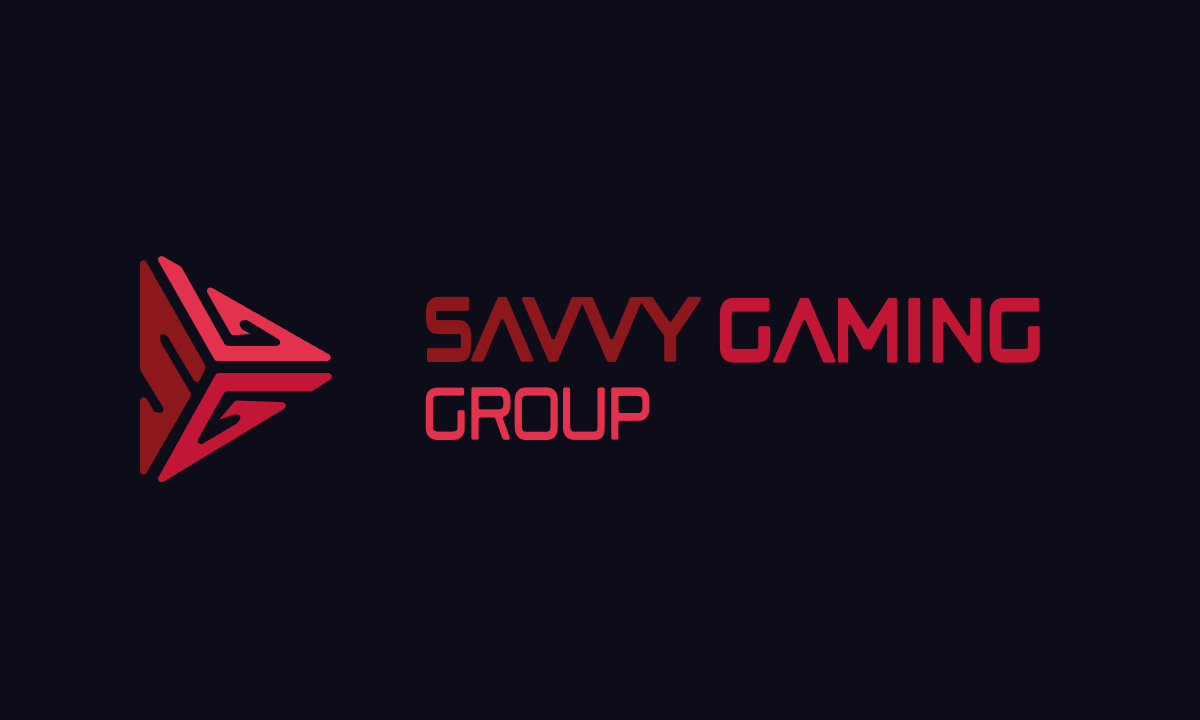 Saudi Arabia's Savvy Games Group, owned by the state's sovereign wealth fund, has announced its intention to invest 142bn riyals (£32bn) into the video game industry, as part of the country's wider initiative to diversify its economy away from oil.

The highlight of this new investment package is 50bn riyals (£12bn) earmarked for the acquisition of "a leading game publisher to become a strategic development partner," according to the state's press agency.

Another 70 billion riyals (£16bn) is pegged for minority stakes in other companies, while the rest will be spent targeting industry disruptors and mature industry partners to enhance Savvy's portfolio.


.: Vampire Survivors gets 1.0 release date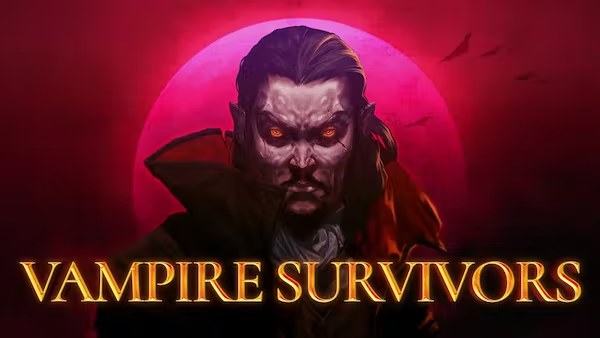 Vampire Survivors will leave Steam Early Access on 20th October, with its 1.0 release bringing major new content.

Since its release at the start of the year, Vampire Survivors has proven incredibly popular. It's the third highest rated game on Steam and one of the most downloaded games on Steam Deck.

The actual content in the release is still under wraps, but will be revealed advent calendar style from 7th October.


.: Studio MDHR partners with iam8bit to release physical editions of Cuphead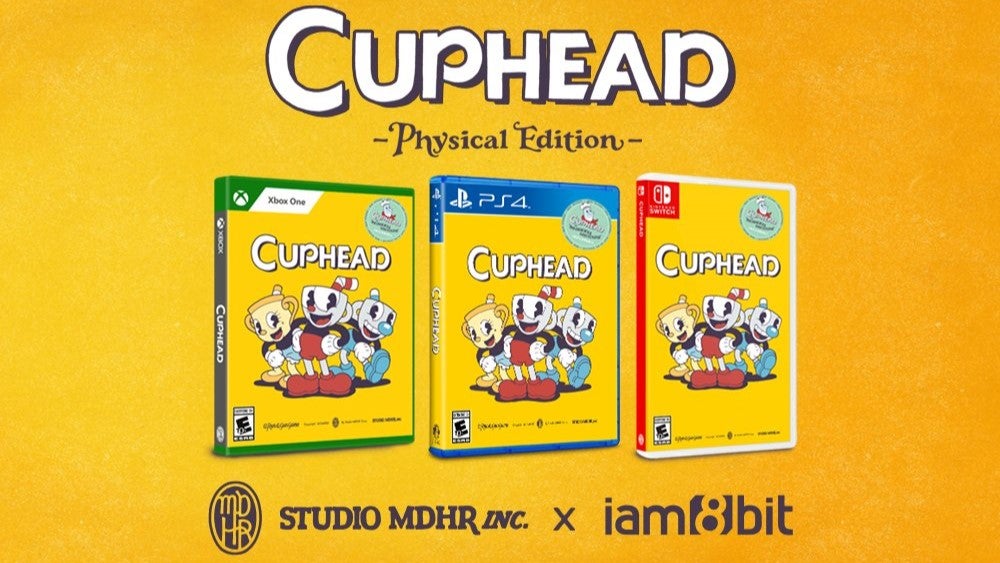 Cuphead developer Studio MDHR has announced a physical release of the game on PS4, Xbox One and Nintendo Switch in partnership with production company iam8bit.

This will be the first time Cuphead has been released physically for PS4 and Switch.

A physical release for Xbox One happened in 2017, but left fans disappointed when it turned out to be a code inside a box rather than a disc.


.: October's Amazon Prime Gaming line-up is here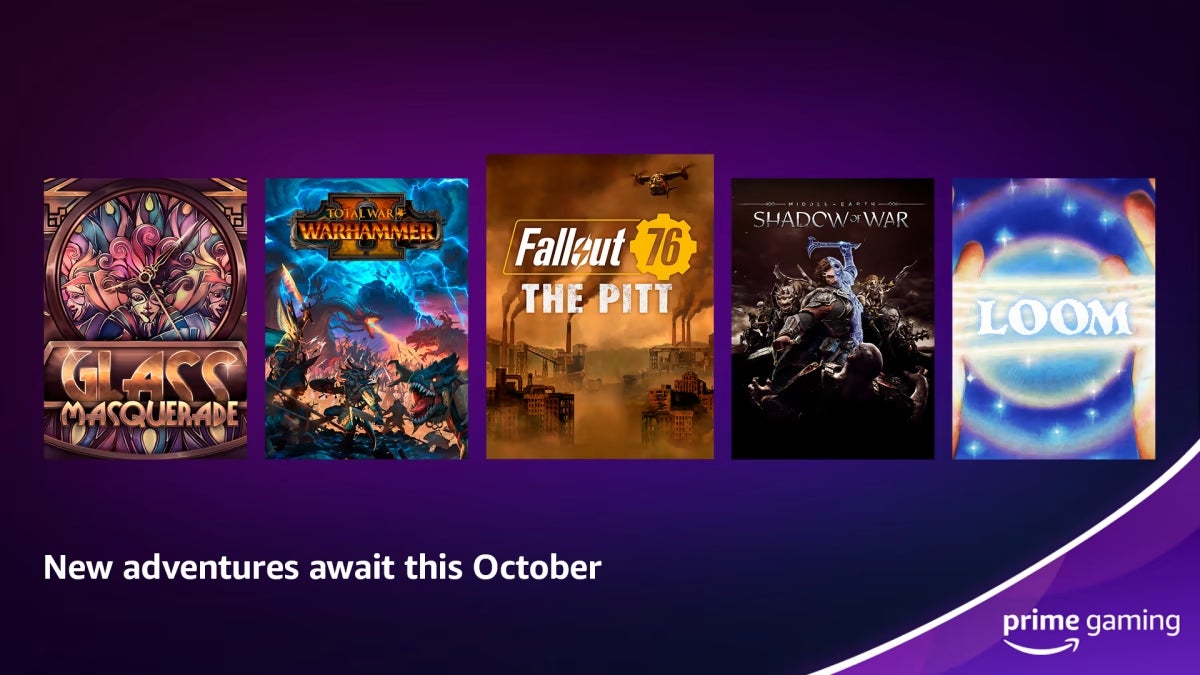 Amazon has unveiled October's line-up of games available to Prime members at no additional cost.

The line-up includes Fallout 76, Middle-Earth: Shadow of War, Total War: Warhammer 2, Glass Masquerade: Origins, Loom, Hero's Hour and Horace.

Shadow of War's predecessor, Shadow of Mordor, was available as part of last month's line-up, so if you've managed to complete the first game, this should be particuarly good value for money.


.: The next Need for Speed will reportedly be revealed very soon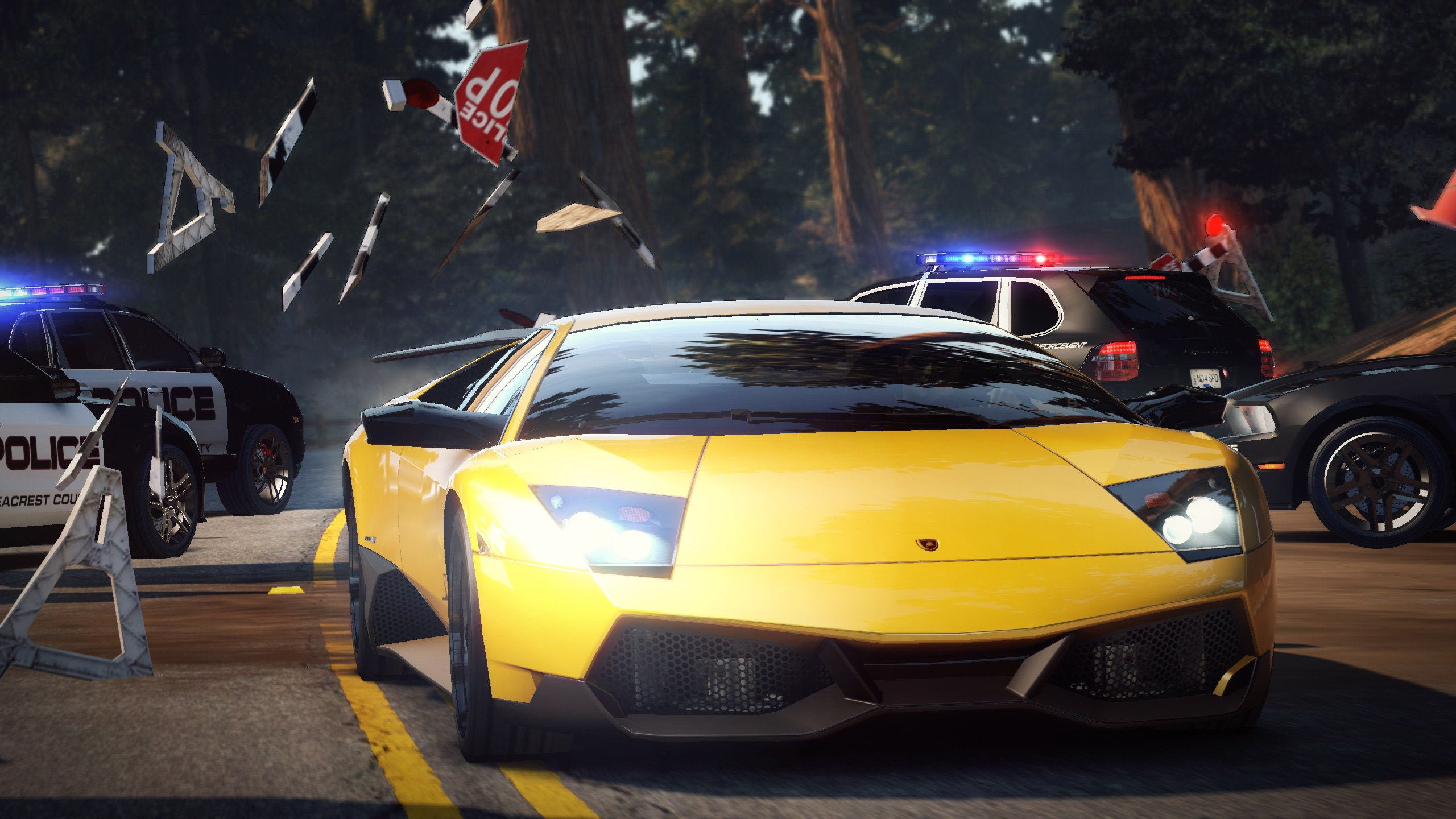 The next Need for Speed will reportedly be revealed within the next two weeks.

The report from Insider Gaming suggests that "Need for Speed Unbound" is set to be released on 2nd December 2022, and will allegely incorporate anime elements and new maps unique to the series.

The trailer will be around 1 minute and 30 seconds long with a soundtrack featuring rapper A$AP Rocky.


.: Xbox announces October's Games with Gold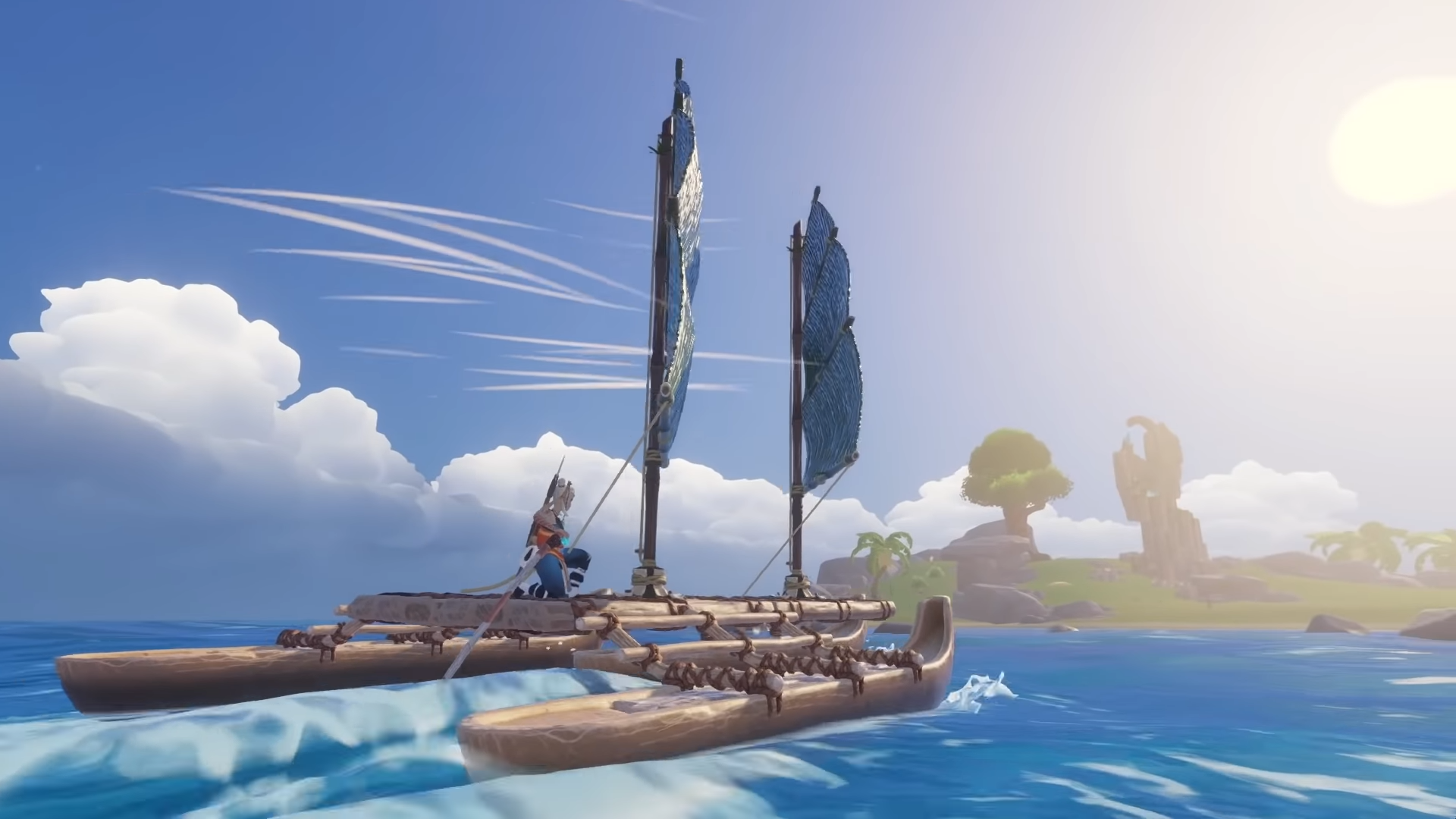 Xbox has announced its next round of Games with Gold for October.

Two games will be available on Xbox One and Xbox Series X/S: Windbound and Bomber Crew Deluxe Edition.

Xbox Live Gold members and Xbox Game Pass Ultimate members will have exclusive access to both games for a limited time, on top of the usual benefits.


.: Horror game Scorn will now release a week earlier than expected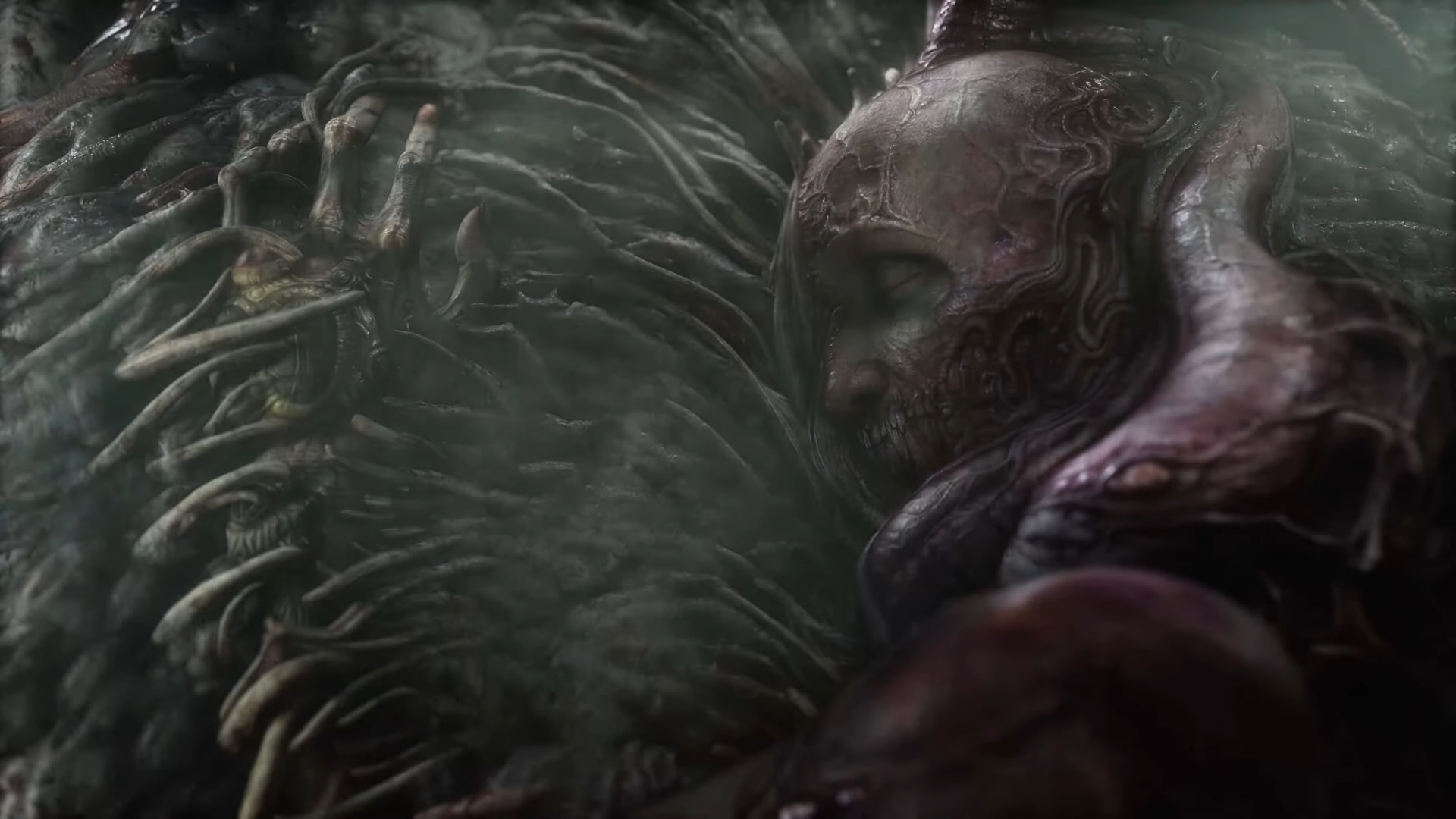 Horror adventure Scorn will now release a week earlier than expected.

Originally set for a 21st October release and shown at this year's Xbox + Bethesda Games Showcase, Scorn will now be out on 14th October.

It's unclear why the date has changed, but there's a mildly terrifying new trailer to go with it.


.: MultiVersus files point to Mark Hamill as the Joker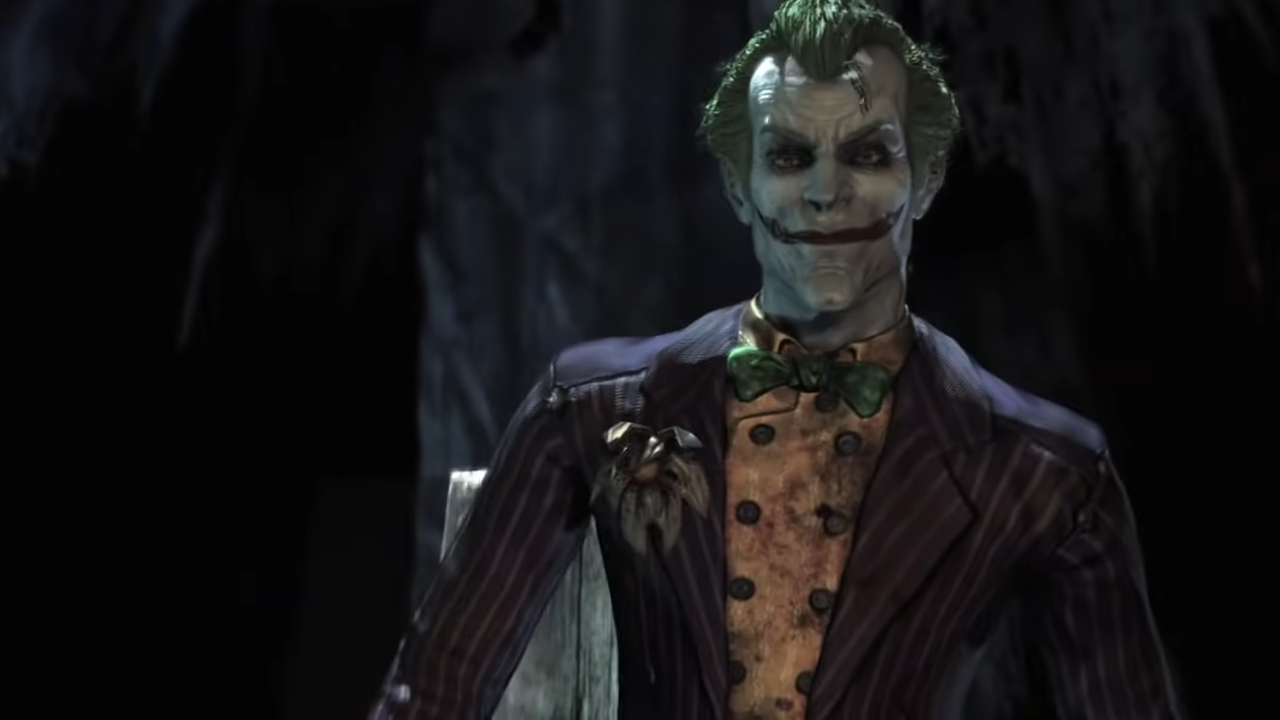 A dataminer has found voice lines for the Joker in MultiVersus, leading fans to believe the villain will be one of the next characters to join the list of playable characters.

Those of you with a discerning ear may find the voice very familiar. As a lot of people have pointed out, it sounds a lot like Mark Hamill.

The datamine comes from Twitter user LaisulMV, previously known as AisulMV.


.: Dead Space will be one shot from beginning to end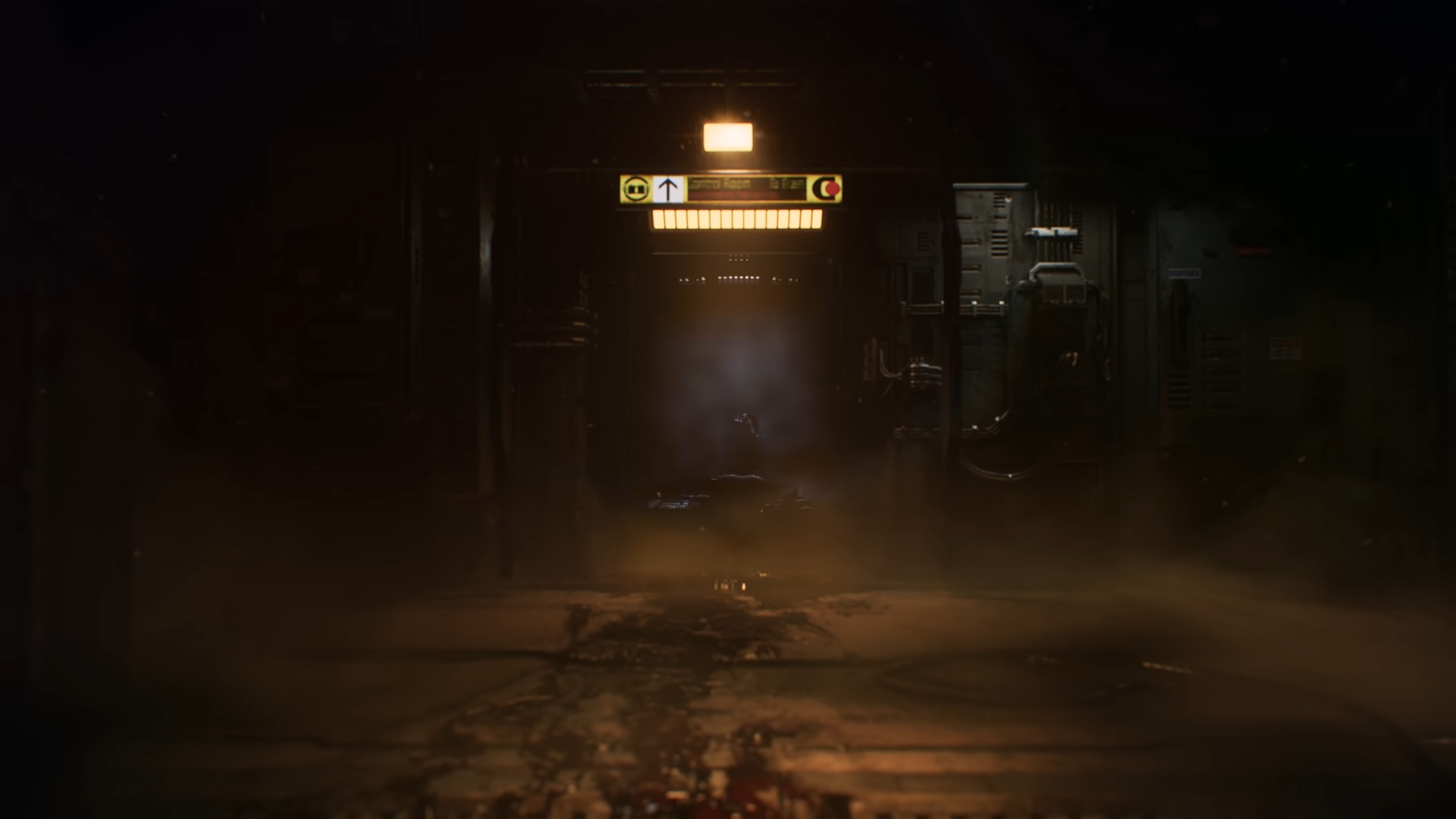 EA Motive's Dead Space remake will "one sequential shot" from beginning to end, according to a new EA blog post.

"From the moment you start the game to the moment you end the game, there are no camera cuts or load screens—unless you die," says senior producer Philippe Ducharme.

"The Ishimura is now fully interconnected, so you can walk from Point A to Point Z, visit the entire ship, and revisit locations you've already completed to pick up things you might have missed—that's all new. It's now a completely unbroken experience."


.: HAL Laboratory shuts down Kirby fanmade card game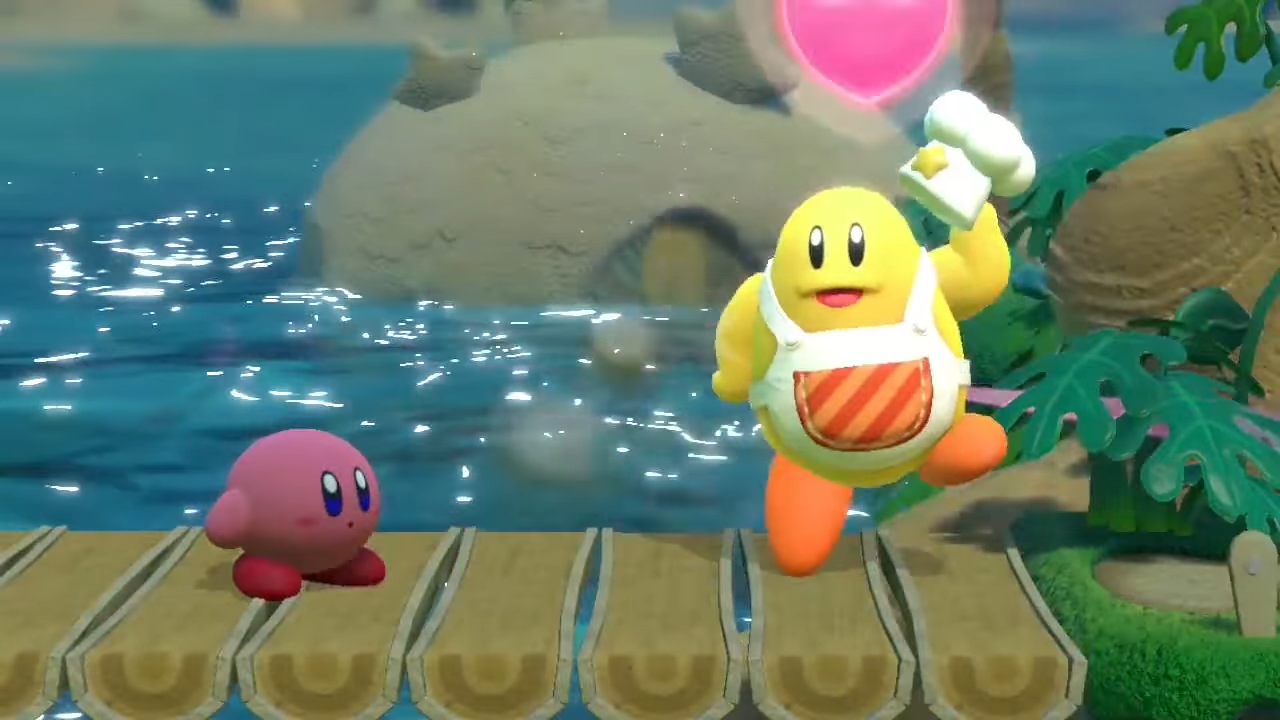 HAL Laboratory, the developer of the Kirby series, has shut down a fanmade card game featuring supporting character Chef Kawasaki.

The fangame was created and sold by a group called KWSK Karuta. Consider that strike one.

The fangame was called Chef Kawasaki's Micro Bikini Karuta. Consider that strike two.


.: Skyrim Anniversary Edition now available on Switch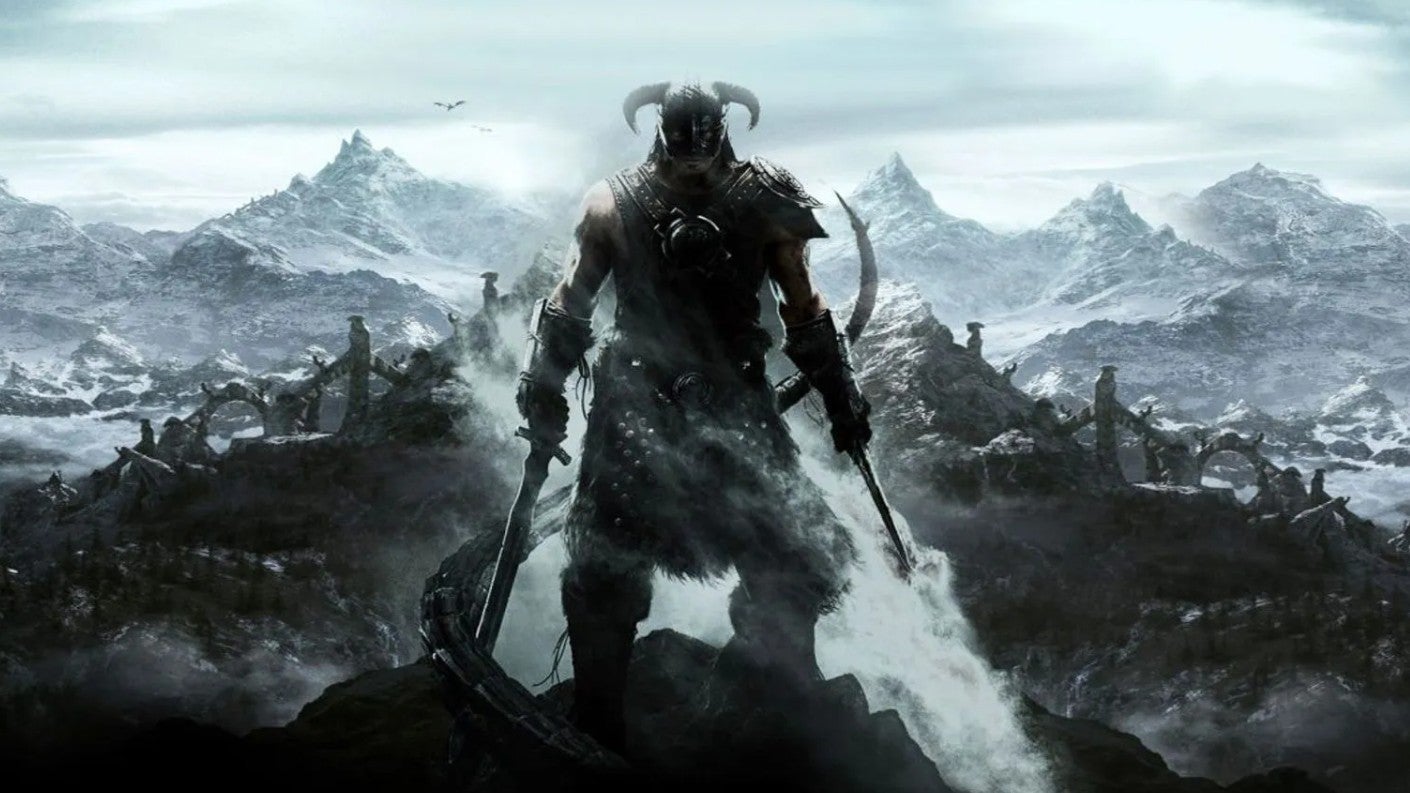 Another year, another release of Skyrim.

The Skyrim Anniversary Edition was released on 11th November 2021 to mark the game's 10th anniversary, as well as a free next-gen update for PS5 and Xbox Series X/S.

Now, almost a year later, that same Anniversary Edition is available on Nintendo Switch.


.: FIFA 23 review - a fitting end to a brilliant and grotesque era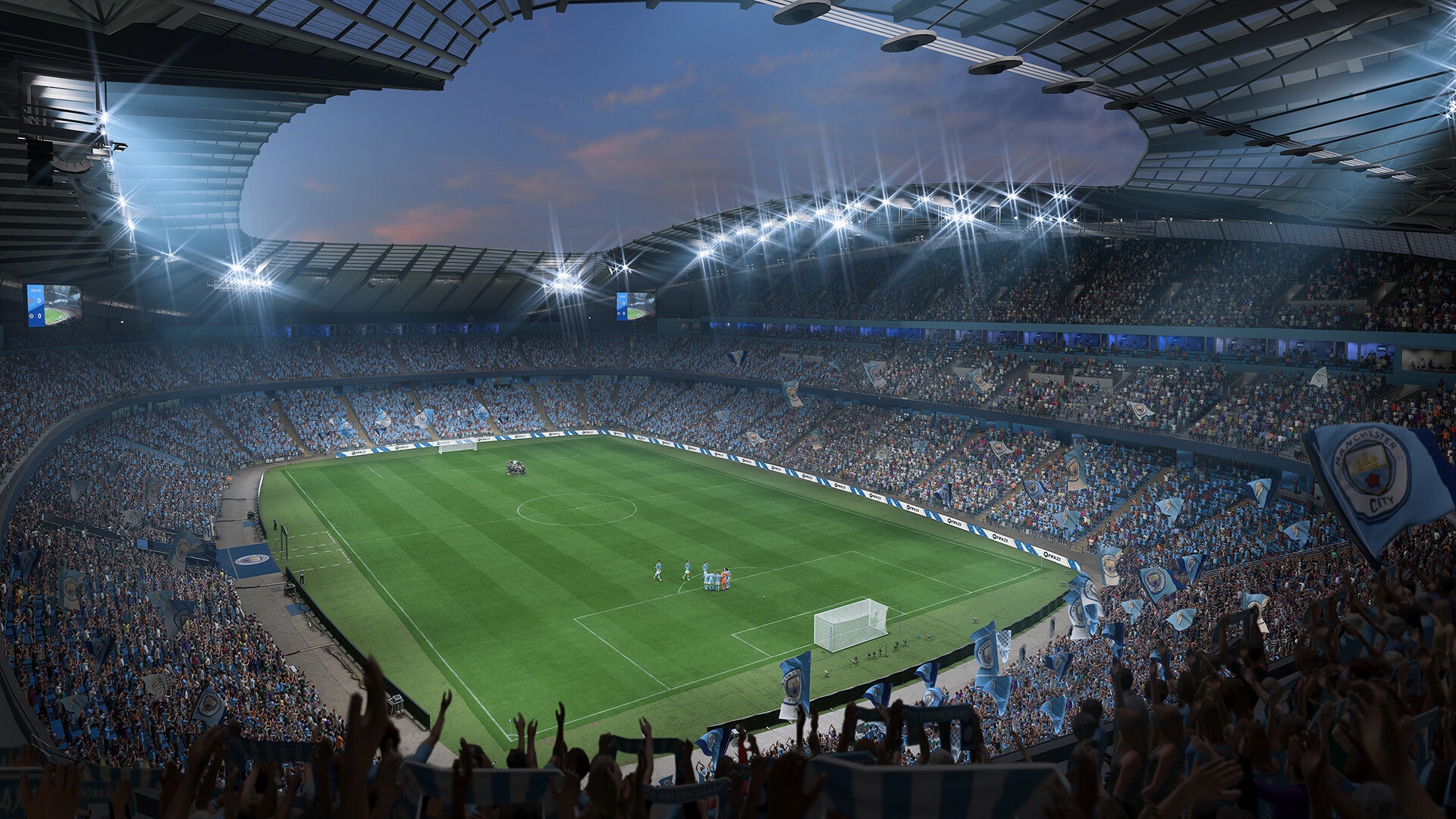 Exactly one win and one loss into my time with Ultimate Team in FIFA 23, I have a notification. The little bar in the top-right of the screen strobes to tell me I've completed an objective. Nice! Objectives in Ultimate Team range from simple things like scoring a certain number of goals, to more complex tasks like doing so with assists from specific players or winning dozens of times. They give you rewards, usually in the form of XP that advances FIFA's version of a battle pass, where you unlock more rewards by progressing through the levels. So, completing an objective is expected after a couple games, and generally it's neat.

Only, I haven't completed an objective. I have, after two games and nothing else, completed 26 objectives. And these objectives are scattered across five sub-menus, each of which contains maybe a dozen or so groups of objectives, of which there are again up to a dozen or so objectives therein. Clearing these notifications means navigating through this Russian Doll of to-do lists and individually selecting each one, selecting it again to see the reward, and again to claim the reward. That's not all! The reward, if it's an item or, better yet, a pack, then goes to the Store page, which is an entirely different menu. I have 19 items in the store after clearing and claiming rewards for my 26 objectives, and so, off I go to open them.

What followed for me, as it will for you, is an interminable parade of tat. As reward for my literally average performance across my first two games I have been granted the honour of packing all kinds of stadium cosmetics, such as Two Stick Banners - Green, a card which puts some impressively garish, bright green flags in the crowd; a Grape coloured goal net; the club badges for Swindon Town and Chengdu Rongcheng FC (Bronze rare!); red pitch lines; a True Blue coloured goal net; orange pitch lines; and, my personal favourite, a new club nickname: "(The) Crabs." The process of clearing, receiving, and opening all these objectives and rewards, across the depths of what must still be the laggiest UI in video games, thanks to it all being handled on a server somewhere, took just over 20 minutes. Longer than those first two matches combined.


.: Shenmue's animated series has been cancelled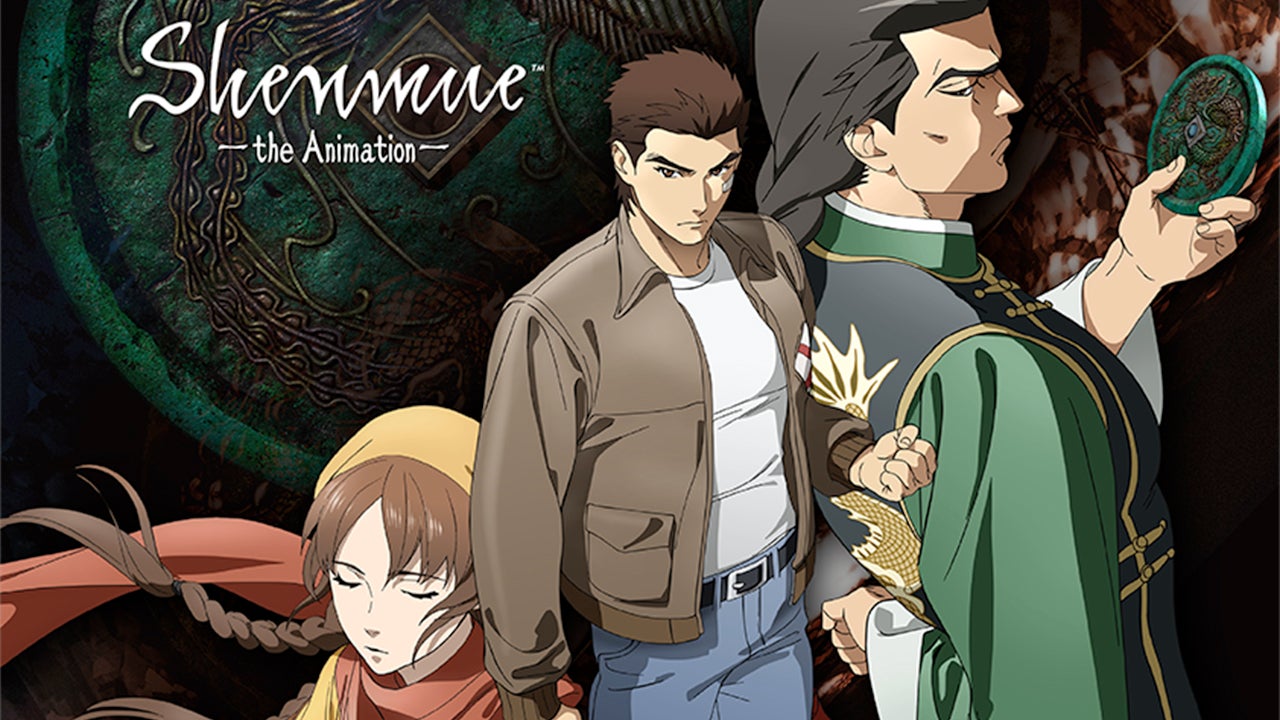 Shenmue: The Animation, which got its debut season in February, has been cancelled.

The anime adaptation of the cult classic Sega game was first announced back in September 2020, before being broadcasted and available to stream on Adult Swim and Crunchyroll respectively.

A second season was reportedly in the works before the cancellation, which is likely a part of the wider purge by Warner Discovery of its properties following the merger of the two media conglomerates in April this year.


.: Terraria's Labor of Love update is now live

The Labor of Love update for Terraria is now live and includes a tonne of new features and improvements.

That includes a new World Seed that turns the world upside down, with players tackling magnifying threats until they reach the Surface. There's also a World Seed that mashes all the others together.

The update is free and includes plenty of bug fixes and small improvements, like tweaks to the void bag, rope interaction, health bars, and more.


.: Spongebob, Narcos and another show adaptation to join Netflix's game library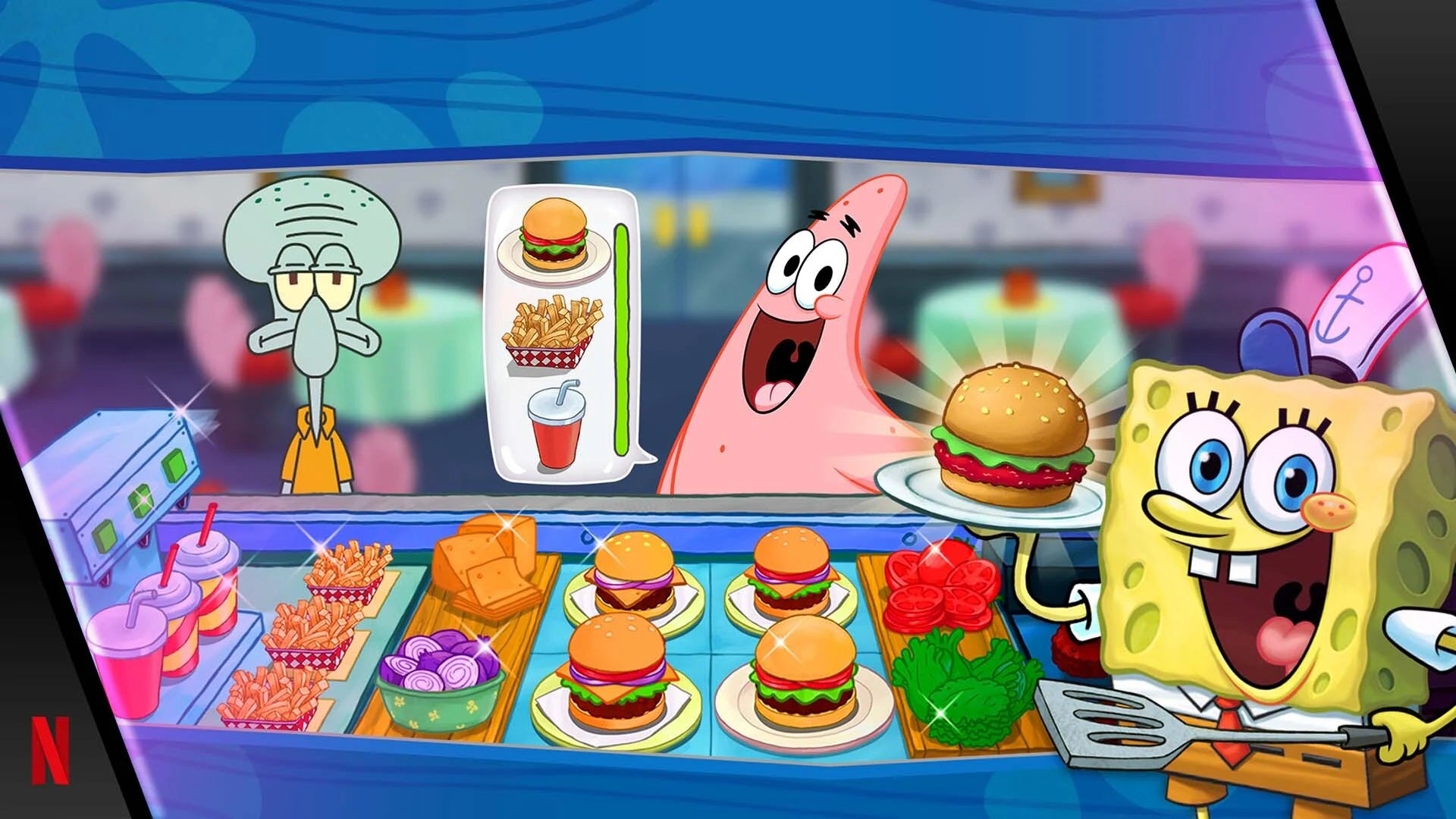 Publisher Tilting Point has announced it is bringing three new games to Netflix's game library.

Tilting Point specialises in mobile free-to-play games. Some of its most recently published games include Warhammer: Chaos and Request, Narcos: Idle Cartel, and SpongeBob: Krusty Cook-Off.

The publisher has now partnered with Netflix to release three games on the platform, with SpongeBob: Get Cooking already available to download and play now.


.: PlayStation Stars launches in Europe on 13th October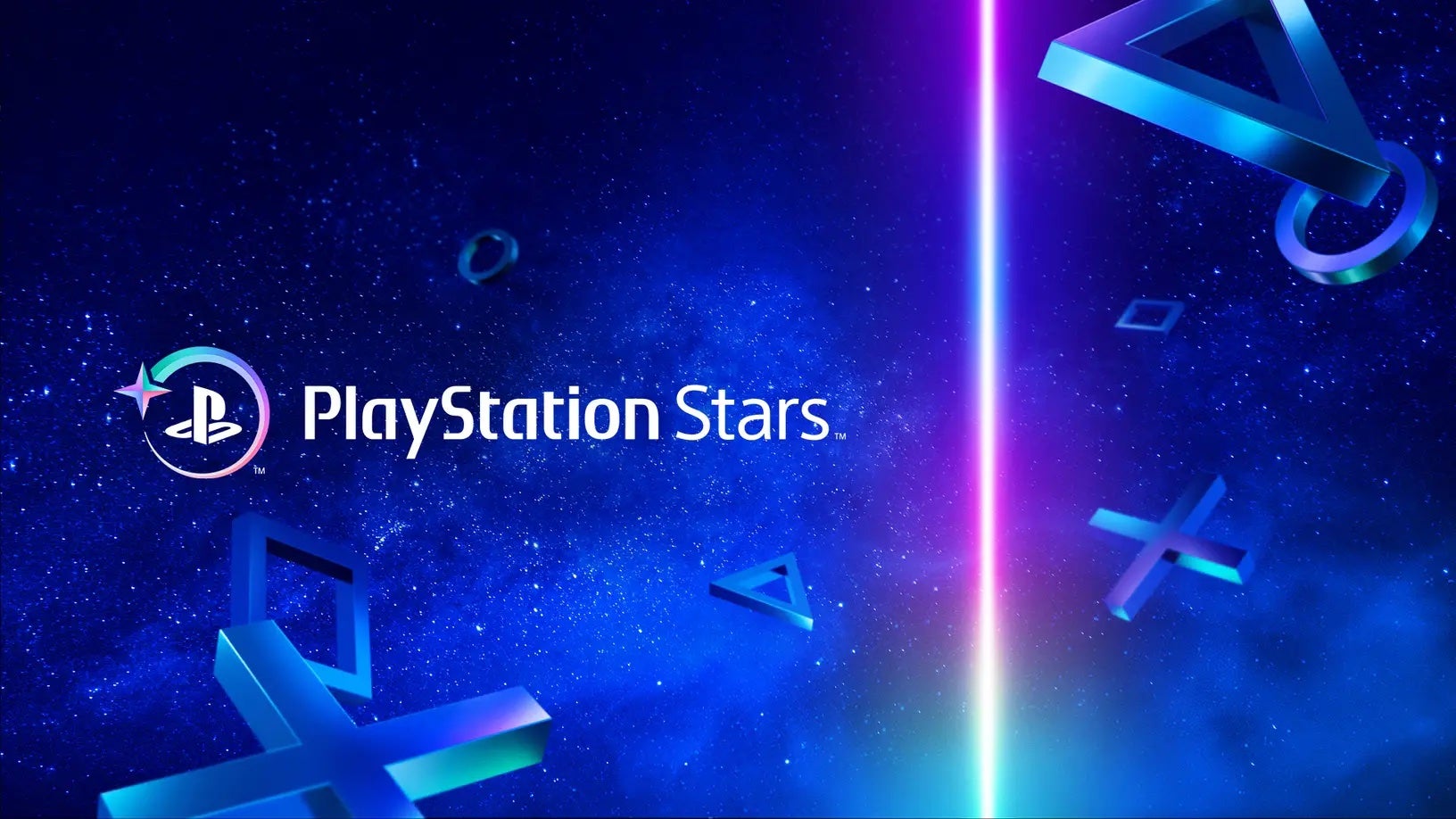 Sony has confirmed the release dates of its PlayStation Stars loyalty programme across the world.

The programme launches today in Asia, before being rolled out to the Americas on 5th October and in Europe on 13th October.

We got a sneak peak of how the programme works earlier this month in the State of Play, and Sony has given us additional details today.


.: PlayStation's Sackboy: A Big Adventure heading to PC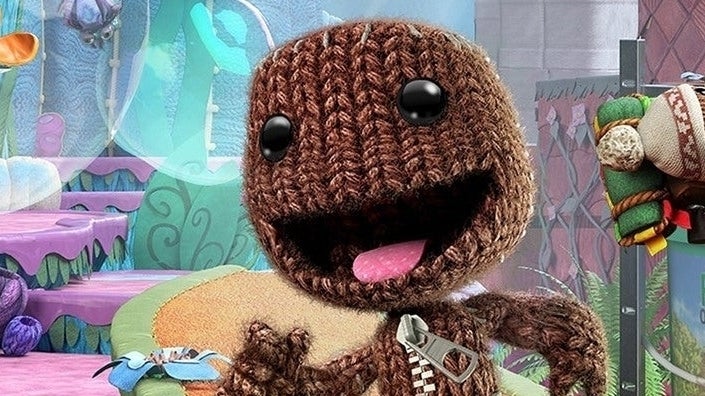 UPDATE: Sackboy: A Big Adventure is now listed on Steam and has been officially unveiled by Sony.

Though not yet available, it can be added to your wishlist and has a release date of 27th October. There's also a pre-purchase bonus of Sackboy costumes based on other PlayStation game heroes: Connor from Detroit: Become Human; Jin from Ghost of Tsushima; Deacon from Days Gone; and Sam Porter Bridges from Death Stranding.

A PlayStation Blog gives all the details, as already revealed by the PlayStation Latin America YouTube account earlier today.


.: How Dorfromantik creates contested meanings of landscape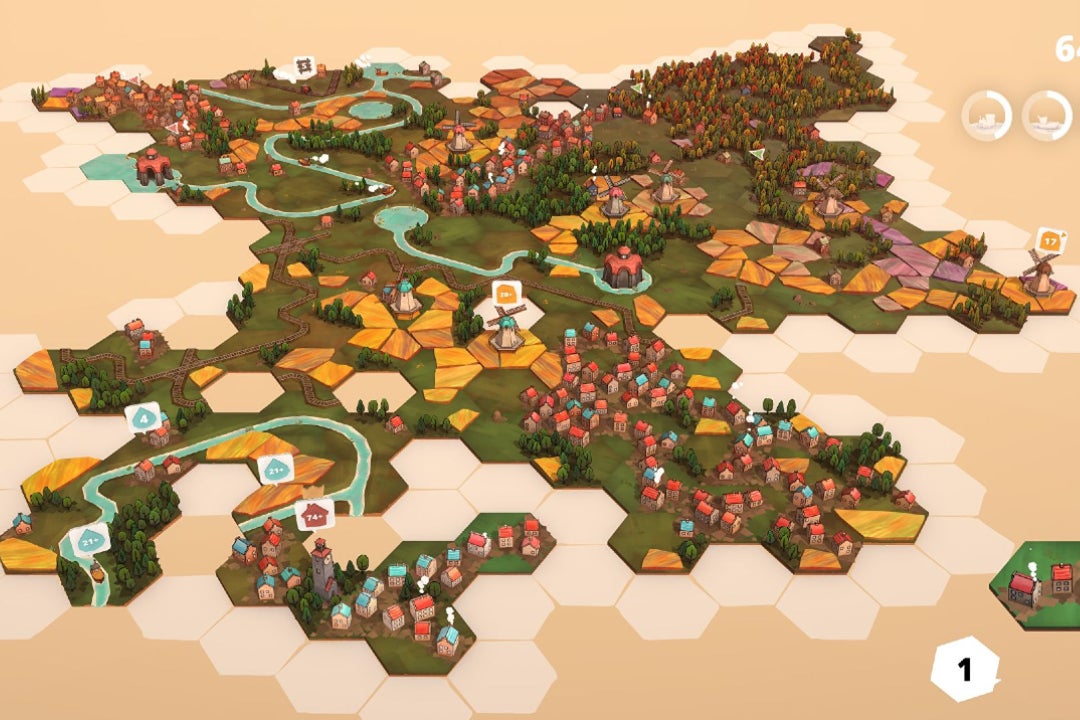 Hello! With Dorfromantik landing on Switch today, here's a piece from Jay that takes a closer look at landscapes. If you're interested in the Switch port itself, we're running a piece on Saturday.

I can't ever get my Dorfromantik dioramas to look quite right. Other people seem to be able to make their rural idylls look balanced, organised. Villages and farms are rounded while rivers gently meander. For me, it's the other way around. Rivers stagnate in huge lakes while houses and fields snake across the landscape in jagged lines.

It chafes particularly because we're all familiar with the kind of bucolic landscape that Dorfromantik tasks you with making. By placing hexagonal puzzle pieces so that the edges line up – tree to tree, field to field, home to home – you build out these landscapes, and score points for keeping the jigsaw aligned. Every so often a tile will come with a quest, like turning it into a farm with 50 fields, and completing these gives you more tiles. You can play until you run out.


.: First look: Nvidia DLSS 3 - AI upscaling enters a new dimension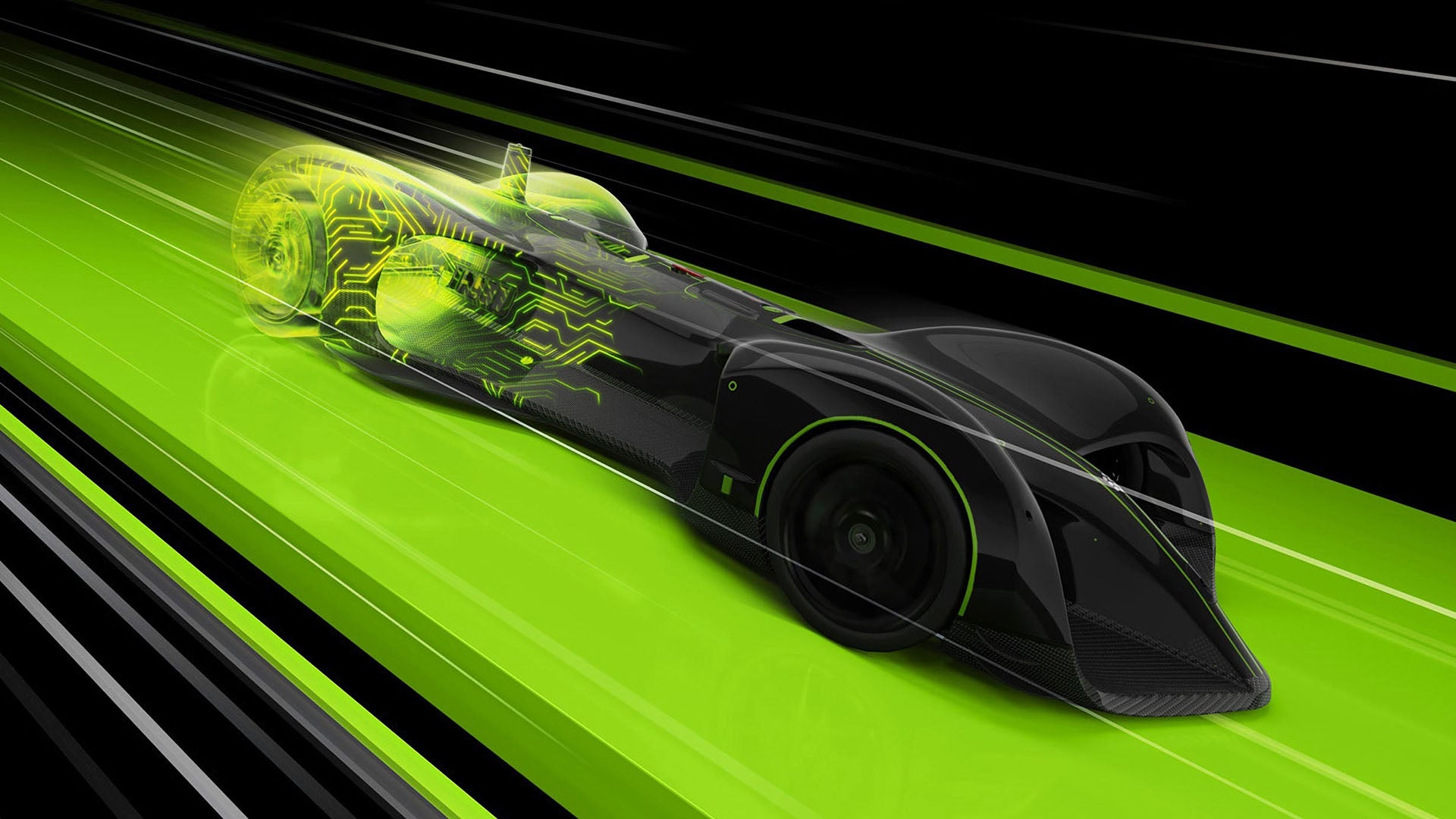 Two key PC technologies started to emerge towards the end of 2018 - hardware-accelerated ray tracing and machine learning based super-sampling. Forming the basis of Nvidia's brand change from GTX to RTX, the technologies have continued to be refined across the years. With the arrival of the new RTX 4000 graphics line, we have a new innovation in performance-boosting technology. DLSS 3 adds AI frame generation to its existing DLSS 2-based spatial upscaling. We've been putting the technology through its paces for the last ten days and we're impressed by the results.

Nvidia supplied us with a GeForce RTX 4090 ahead of time, along with incomplete preview builds of three DLSS 3-enabled titles: the path-traced Portal RTX, Marvel's Spider-Man and Cyberpunk 2077. The latter shouldn't be confused with the new RT Overdrive version and has more in common with the existing retail version, just with DLSS 3 added. Even running maxed, RTX 4090 and DLSS 3 allows these games to run nigh-on flawlessly on a 4K 120Hz screen. Nvidia is talking about DLSS 3 as an enabler for next generation experiences, showing its highly impressive Racer RTX, Portal RTX and the Overdrive RT version of Cyberpunk - which, believe it or not, is effectively a path-traced rendition of the game. Marvel's Spider-Man? Nvidia has shown a promotion video with RTX 4090 running the game at 200fps. Unfortunately, we are not able to show our own frame-rate numbers in this content - only performance multipliers.

At the nuts and bolts level, DLSS 3 is actually a suite of three different technologies Nvidia has spent years developing. It starts with the existing, highly successful DLSS 2 - currently our top pick for image-reconstruction based upscaling (though Intel XeSS and AMD FSR 2.x are getting closer). This is joined by DLSS frame generation. Essentially, the GPU renders two frames and then inserts a new frame between the two, generated via a mixture of game data such as motion vectors along with optical flow analysis, delivered by a revised fixed function block in the new Ada Lovelace architecture - which Nvidia says is three times faster than the last-gen Ampere.


.: Skull and Bones delayed yet again, now launching March 2023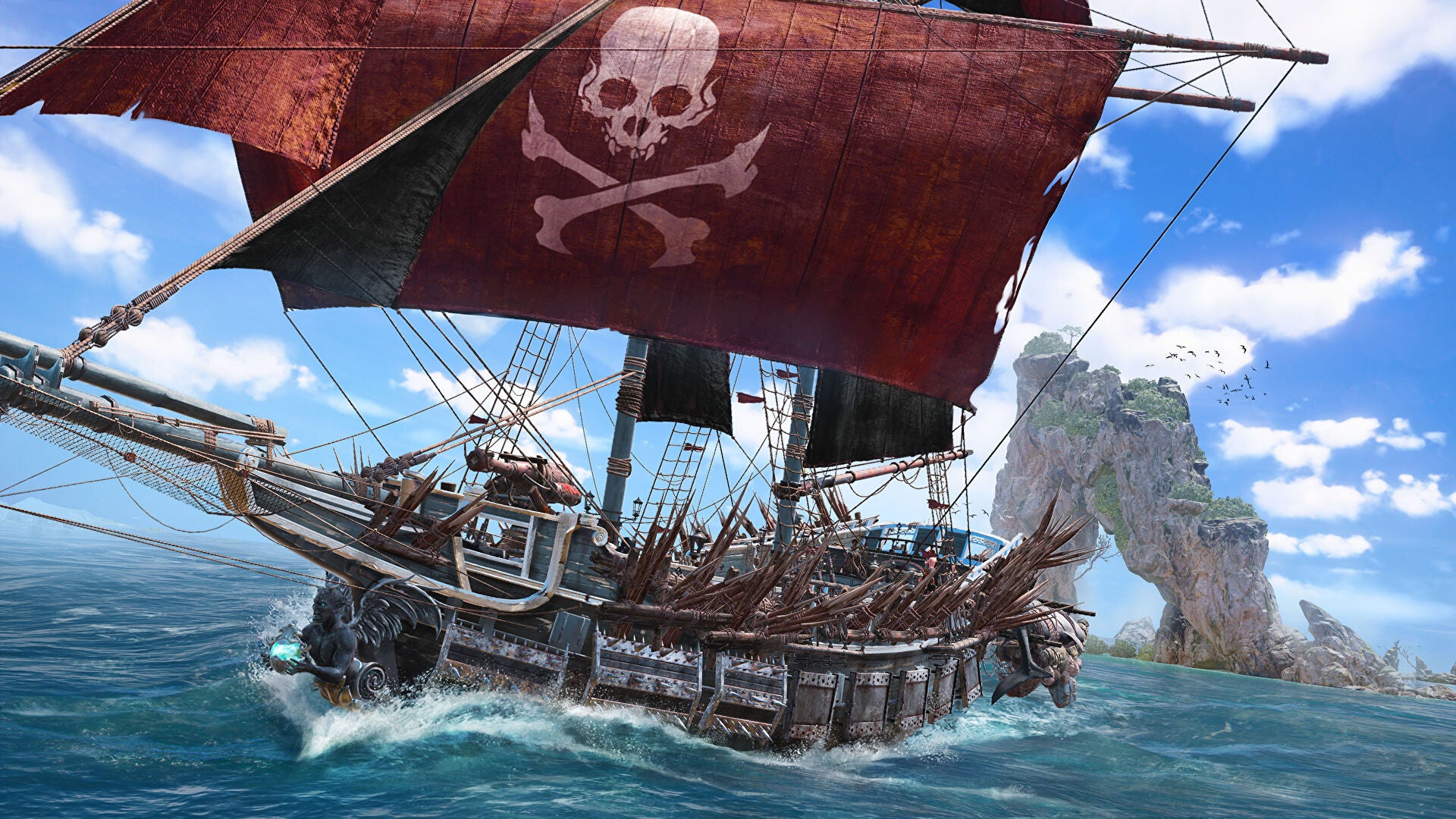 Ubisoft has delayed its long-awaited pirate game Skull and Bones yet again - this time until 9th March 2023.

Originally revealed back in 2017 and in development since 2013, the project's launch has been repeatedly pushed back - and was most recently expected to arrive in November this year.

In a press release this afternoon, Ubisoft said it had made the decision to delay Skull and Bones once again following player feedback from its recent testing programme.


.: PlayStation announces PS Plus free monthly games for October

PlayStation has announced the three free PS Plus monthly games for October.

Hot Wheels Unleashed (PS4, PS5), Injustice 2 (PS4), and Superhot (PS4) will all be available on the subscription service from 4th October.

As a reminder, these games will be available to all subscribers across the Essential, Extra, and Premium tiers.


.: Disney Dreamlight Valley October update adds Scar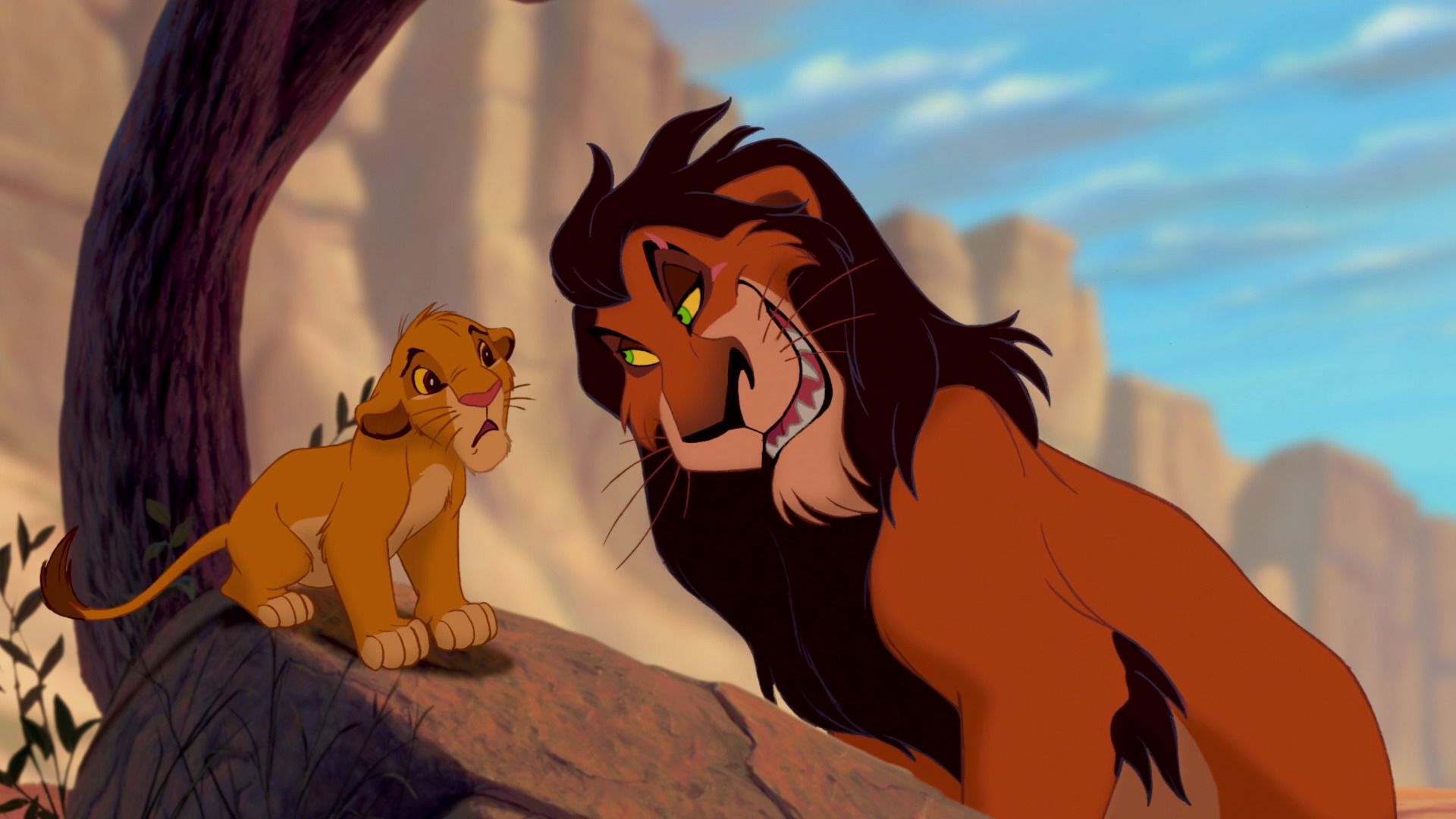 Lion King villain Scar will join Disney Dreamlight Valley in October, as part of the game's first major content update.

In a Twitter thread, developer Gameloft said it expected the update to launch "in around three weeks", and fix several priority bugs such as issues with lost progress, missing founder's pack rewards, and general console crashes.

October's update will also add new features, such as an improved photo mode and new poses for your character avatar.


.: Two-and-a-half years after launch, Call of Duty: Warzone gets its final major update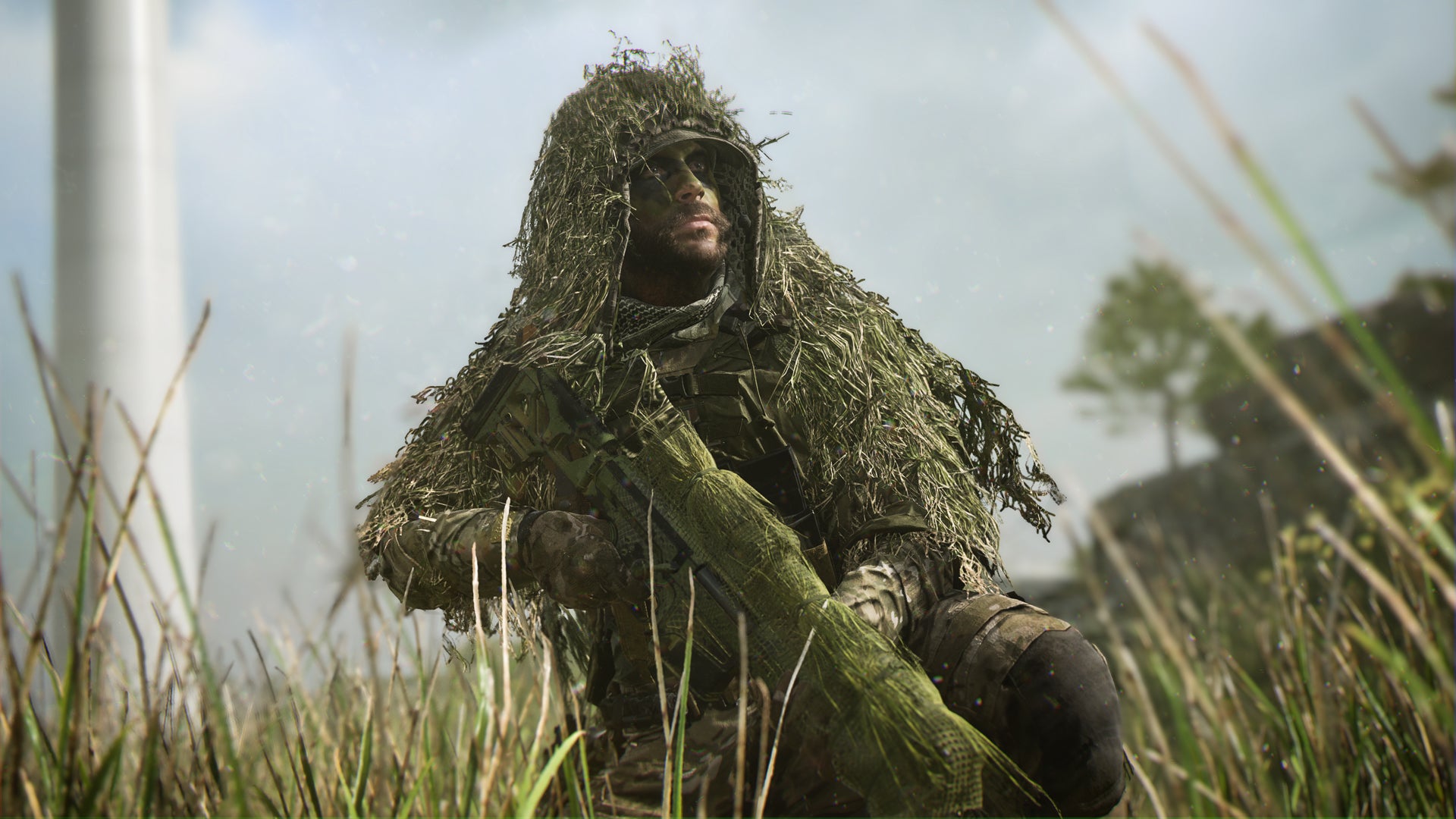 Call of Duty: Warzone's final major update has landed - two-and-a-half years after the phenomenally-popular battle royale launched and changed the series forever.
Warzone, which launched as a standalone free-to-play battle royale in March 2020 following the successful launch of 2019's Modern Warfare soft reboot, was an overnight phenomenon fuelled by lockdowns that made billions of dollars for Activision.
It's seen three major maps: Verdansk, Rebirth and Caldera, sometimes awkward integration with Call of Duty Black Ops Cold War and Vanguard, and crossovers with some of the biggest names in popular culture.