.: Eurogamer.net Latest Articles Feed
This is a feed of the latest articles from Eurogamer.net..
.: Fall Guys hits 20 million players within days of going free-to-play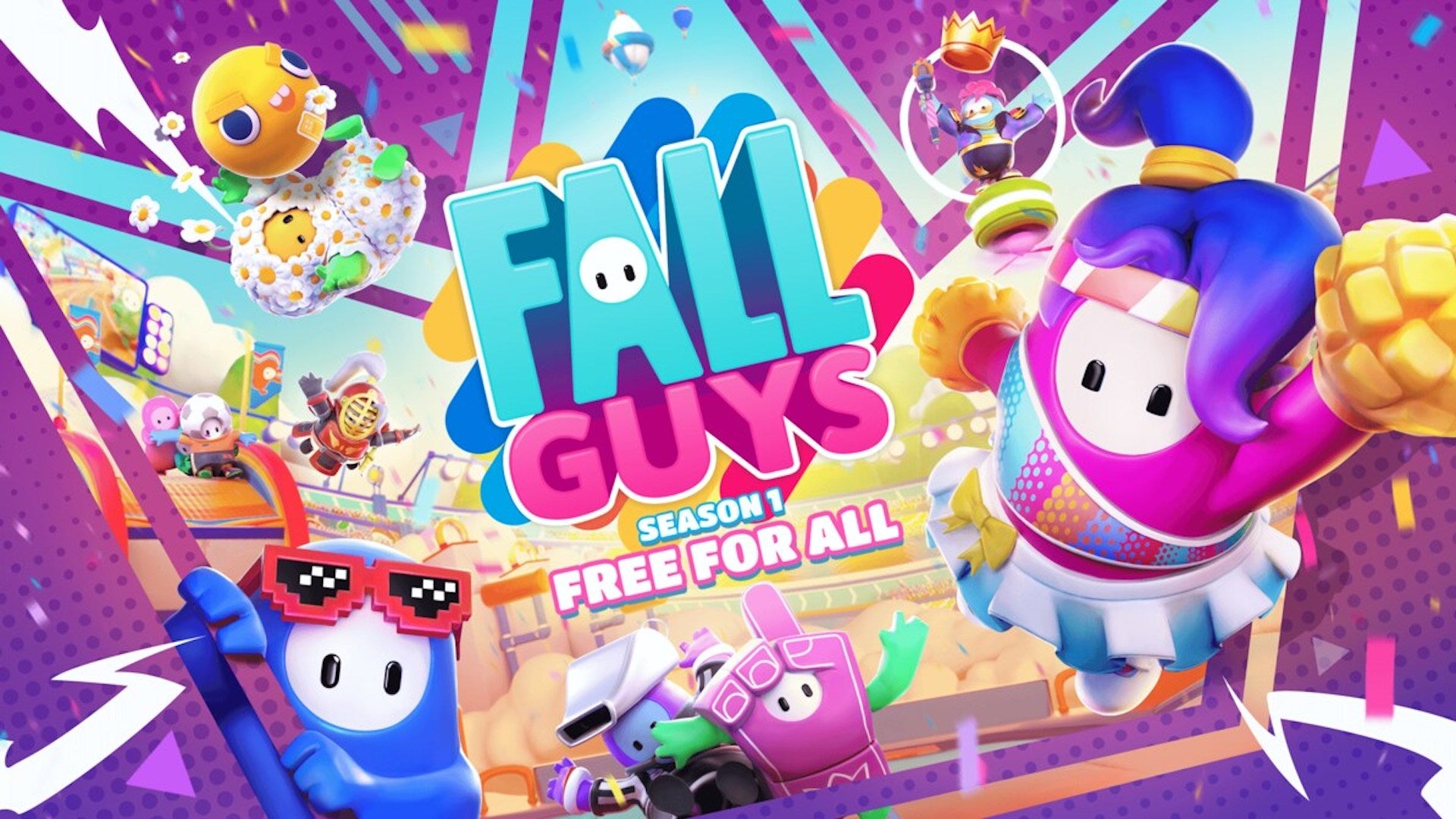 Fall Guys now has 20 million players.

Developer Mediatonic hit the milestone without 48 hours of the colourful battle royale knockout game going free-to-play.

"MASSIVE THANK YOU TO ALL WHO HAVE STUMBLED," the Mediatonic team announced on Twitter. "We reached an incredible 20 million players in the first 48 hours of Free For All! See you this weekend my beans!"


.: From Cuboid to Gravity Rush, here's a two-day journey through PS Plus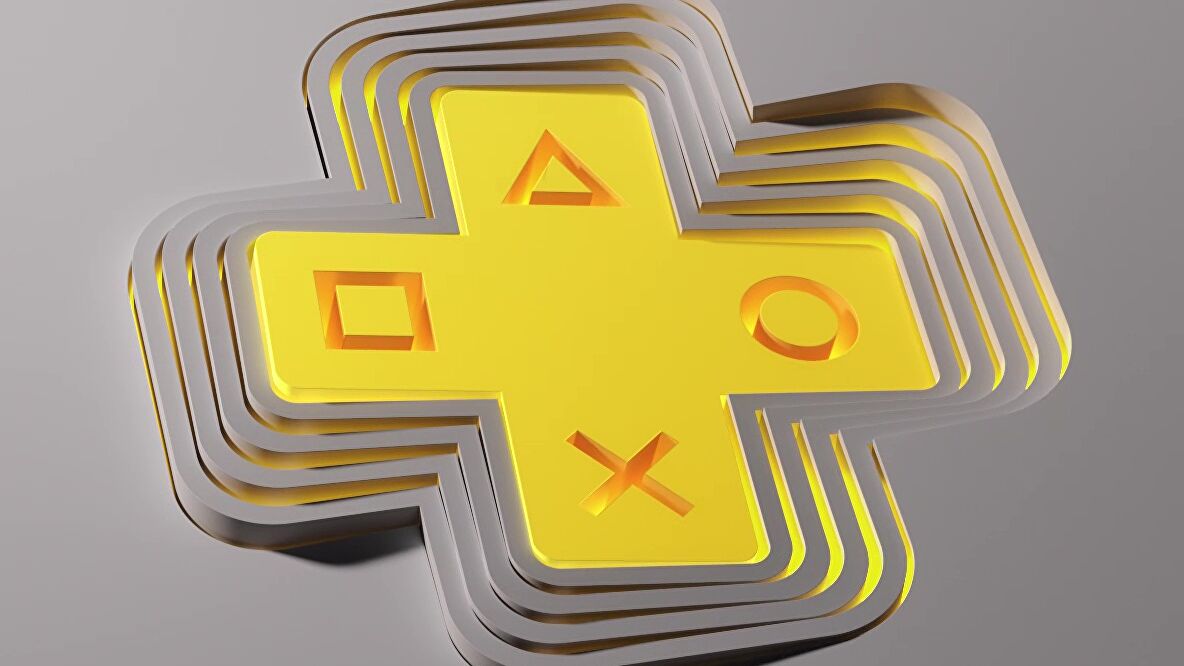 The fantasy of subscription services is that one day we'll have time. I joined Game Pass for the same reason I own a bunch of large, beautiful novels I have yet to read: Ooh, one day I'll have time for that.

So let's pretend, just for one Sunday, that the rainy day - the rainy weekend - is here. This feels like the best way to create an inroad in a list of games as wayward, and perhaps exhausting, as Playstation Plus' current offering.

Let's pretend: 48 hours with nothing else to do but play PS Plus games. What follows is my imagined journey through Playstation's new service. What's yours?


.: Pokémon Go developer Niantic says it's better at spotting cheaters and is "ramping up" enforcement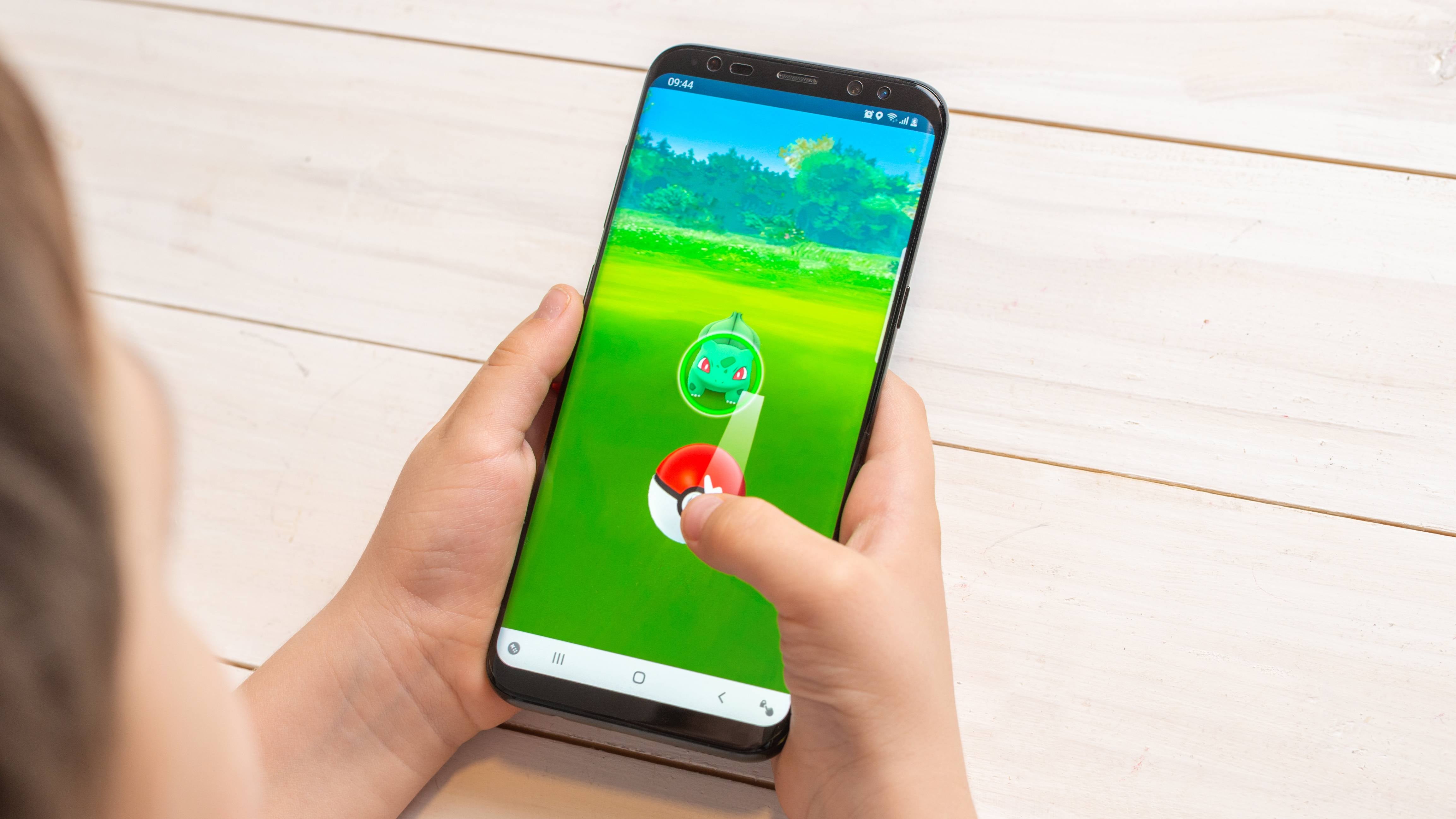 Pokémon Go developer Niantic has outlined its plans on tackling cheating in the popular augmented-reality mobile game.

In an update posted to the company's official blog (thanks, NME), Niantic said it is "continuously work[ing] to facilitate a fun and fair environment" and "[felt players'] frustration about how cheating behaviours" affected them.

Its last post on cheating - posted way back last year - was "focused primarily on sharing a broad overview" on the topic, but since then, Niantic says it's "becoming better" at spotting cheaters.


.: Stardew Valley patch 1.6 is on the way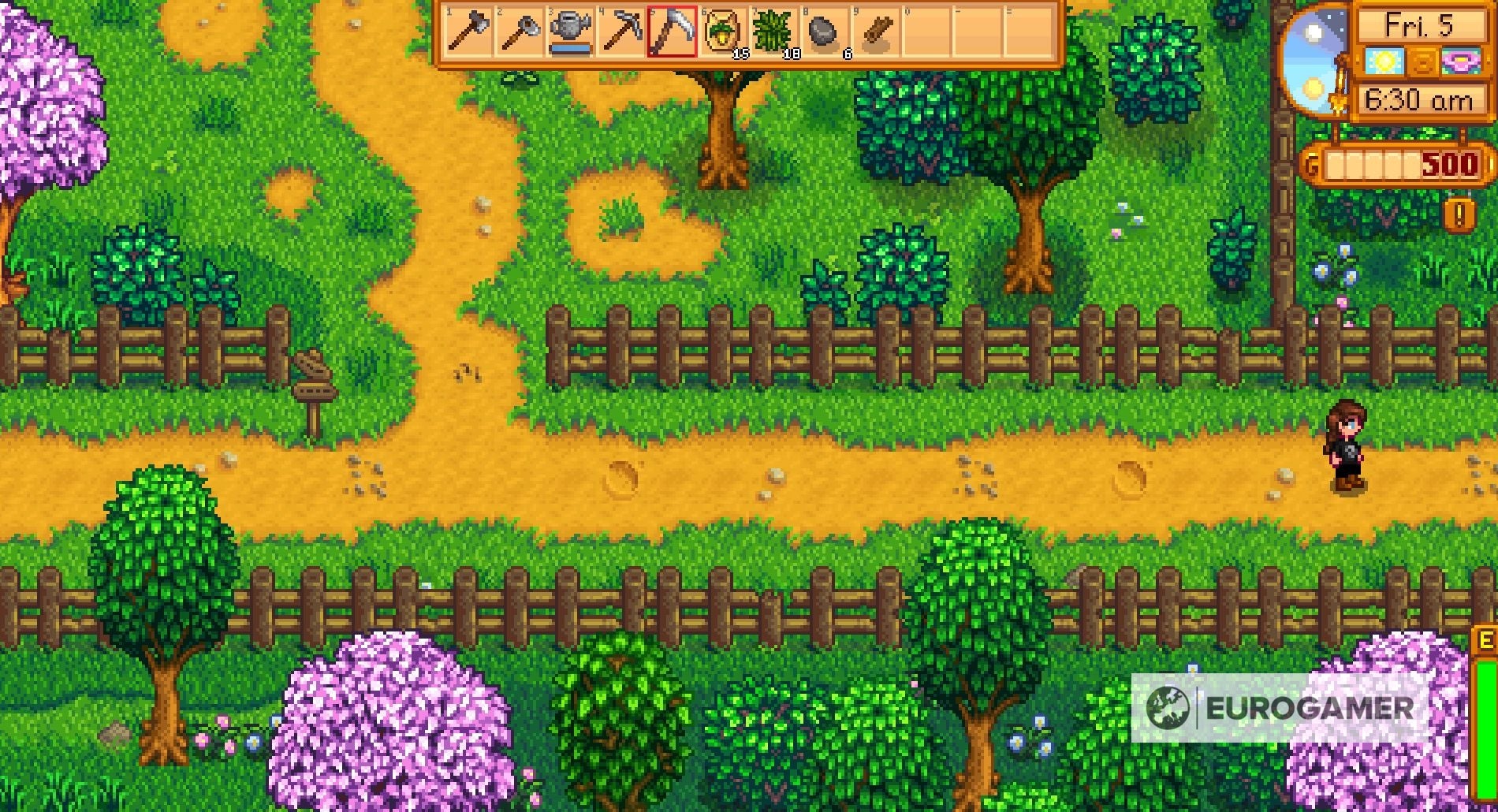 A new Stardew Valley patch is on the way.

Whilst it's "mostly a modding-focused update", creator Eric "ConcernedApe" Barone says there "will be some new content", but advised players to temper expectations, as it "won't be huge".

Asked if his follow-up game, Haunted Chocolatier, will have references to the wholesome farming sim, Barone said that there would be, but said he didn't know "how deep the connection will be" as he's keen for his upcoming title to "have its own identity".


.: Rumour has it another Nintendo Direct is coming next week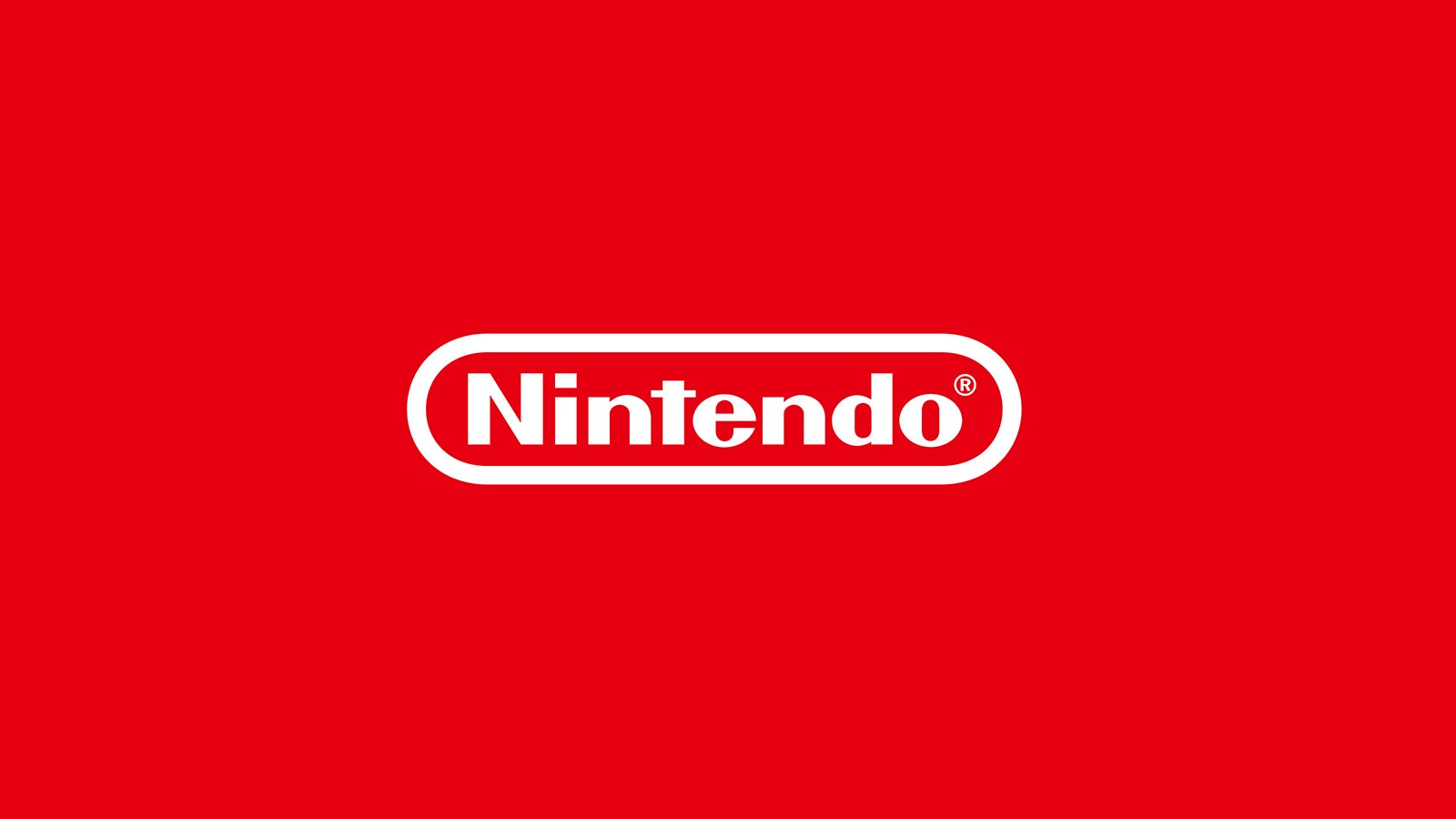 The dust has barely settled on the last Nintendo Direct presentation, but rumour has it another is coming as soon as next week.

Nacho Requena - editor of Spanish games magazine, Manual - teased in a recent Twitch stream that new announcements - this time from major publishers about third-party games - is slated for this coming Tuesday, 28th June 2022.

"We should have a Nintendo Direct this coming Tuesday," Requena reportedly said, as translated by VGC. "This will be mainly focused on third-party games – that's what I've been told to expect.


.: From Software's next game is in the "final stages" of development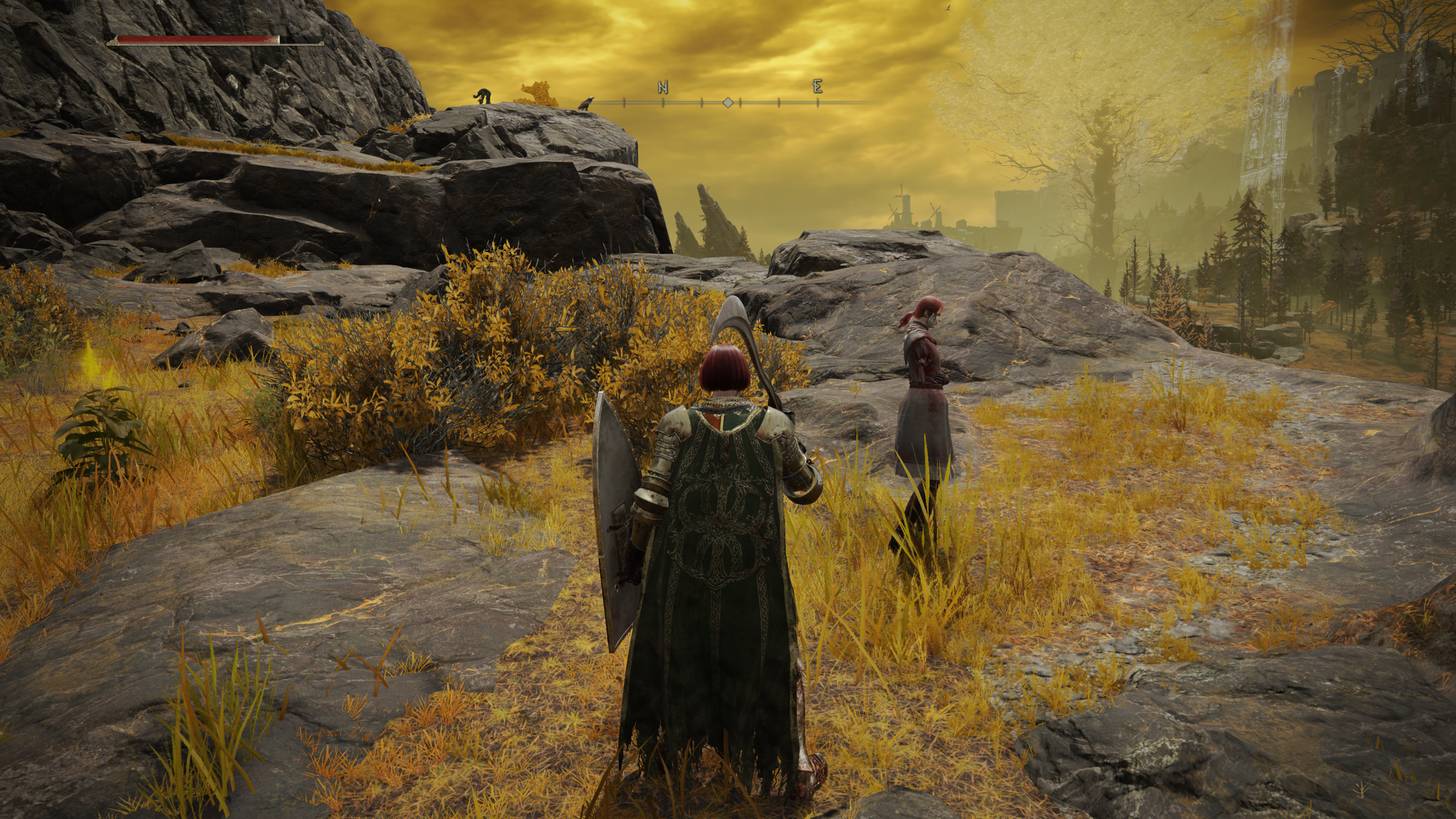 From Software's Elden Ring only released in February, but already its next game - still a mystery for now - is in the "final stages" of development.

As spotted by Gematsu (thanks, PC Gamer), back in 2018, studio boss Hidetaka Miyazaki said that "3.5" of the games the team was currently working on were unannounced, and 4Gamer reached out to ask Miyazaki on their progress.

Since that time, we've had Sekiro: Shadows Die Twice, PSVR game, Déraciné, and Elden Ring, of course. That leaves just one mysterious game yet to be announced, which may or may not be that heavily-rumoured Armored Core instalment.


.: Square Enix says it's "too early to make Dragon Quest and Final Fantasy blockchain games"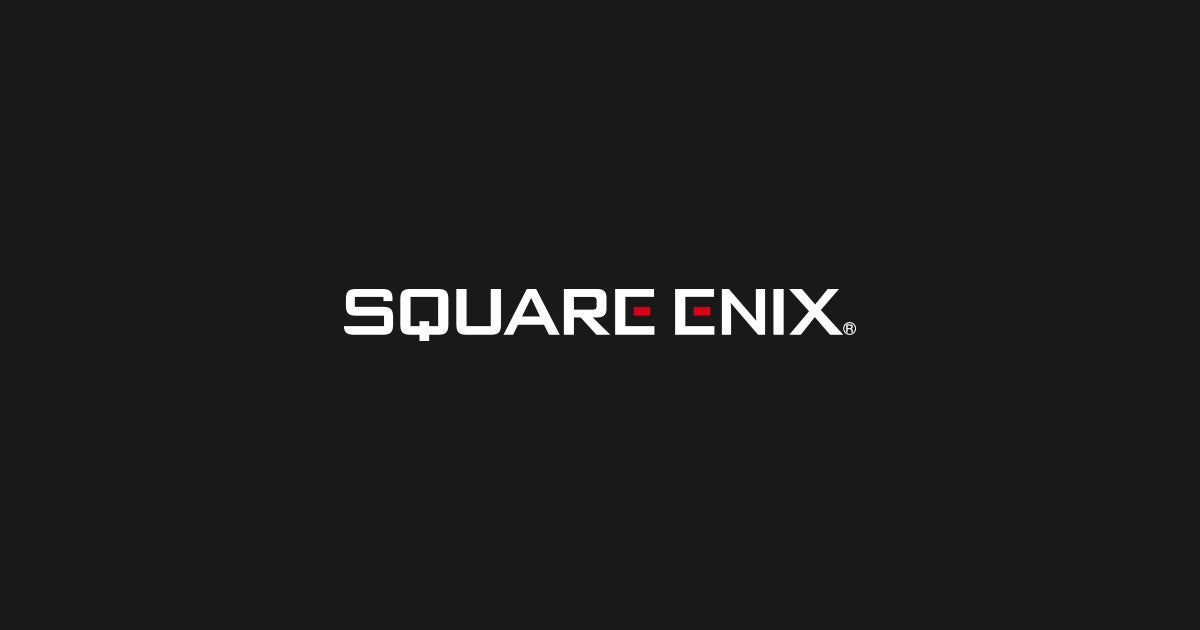 Square Enix has said it's still too early" to embed blockchain in its most popular franchises games, but has confirmed that "the development of blockchain games and entertainment products" remains on the company's list of medium-term goals.

According to Michsuzuki and spotted and translated by our friends at VGC, Square Enix's CEO Yosuke Matsuda confirmed at the company's recent Shareholders' Meeting that it was "too early to make Dragon Quest and Final Fantasy blockchain games", emphasising that he was "not thinking about that" for upcoming releases.

VGC also purports that the company is keen to create "story-focused" NFTs, too.


.: Resident Evil's new PC patches compromise visuals and hit performance hard

There was good news for Resident Evil fans last week, as Capcom released free updates for Resident Evil 2 Remake, its sequel, and the game that debuted the impressive RE engine: Resident Evil 7. These upgrades effectively brought the existing RE-powered series entries up to par with the feature set of Resident Evil Village, with the introduction of ray tracing and 120Hz support. PC patches for this trio of titles were also released, but it's safe to say that the upgrades are somewhat hit and miss. Perhaps more importantly, after quality issues surrounding RE Village on PC, it's disappointing to see more lacklustre PC ports. I took a look at Resident Evil 2 Remake and in several respects, the new code is quantifiably inferior to the older versions. In context with other disappointing Capcom PC releases, it's clear that the technical quality of these games isn't where it should be - and gamers deserve better.

In fact, the situation with these PC upgrades proved such a problem for so many users that Capcom quickly restored the older versions, available for download via a Steam beta branch. On the one hand, it is a positive move for Capcom to respond so quickly to the outcry from the community - but tellingly, it also demonstrates that the update is so flawed that even Capcom agrees that the existing versions had to be restored. The new versions are still the default download too, even though the vast majority of PC users are better served by the older builds. In putting together my critique, I focused on the most challenging game of the bunch - Resident Evil 2 Remake - though many of the points raised apply to the other titles.

I've not got much that's positive to say, but there's no doubt about it: ray tracing support delivers a boost to overall quality, specifically because the RT reflections replace the awful screen-space reflections found in the older version. Ray-traced global illumination is also a good plus point, replacing screen-space ambient occlusion with much more accurate ambient shadowing and even including local bounce lighting on top of the static GI for dynamic elements. However, the RT is of a low resolution and quality, with no scalability upwards for more powerful hardware. Beyond that, another semi-hidden upgrade is the interlacing/checkerboard option used by the consoles and now working well on PC, a good way to boost performance with limited drawbacks (mostly on RT reflection quality and transparent effects).


.: Sega reveals the Mega Drive Mini 2 is getting a Cyber Stick replica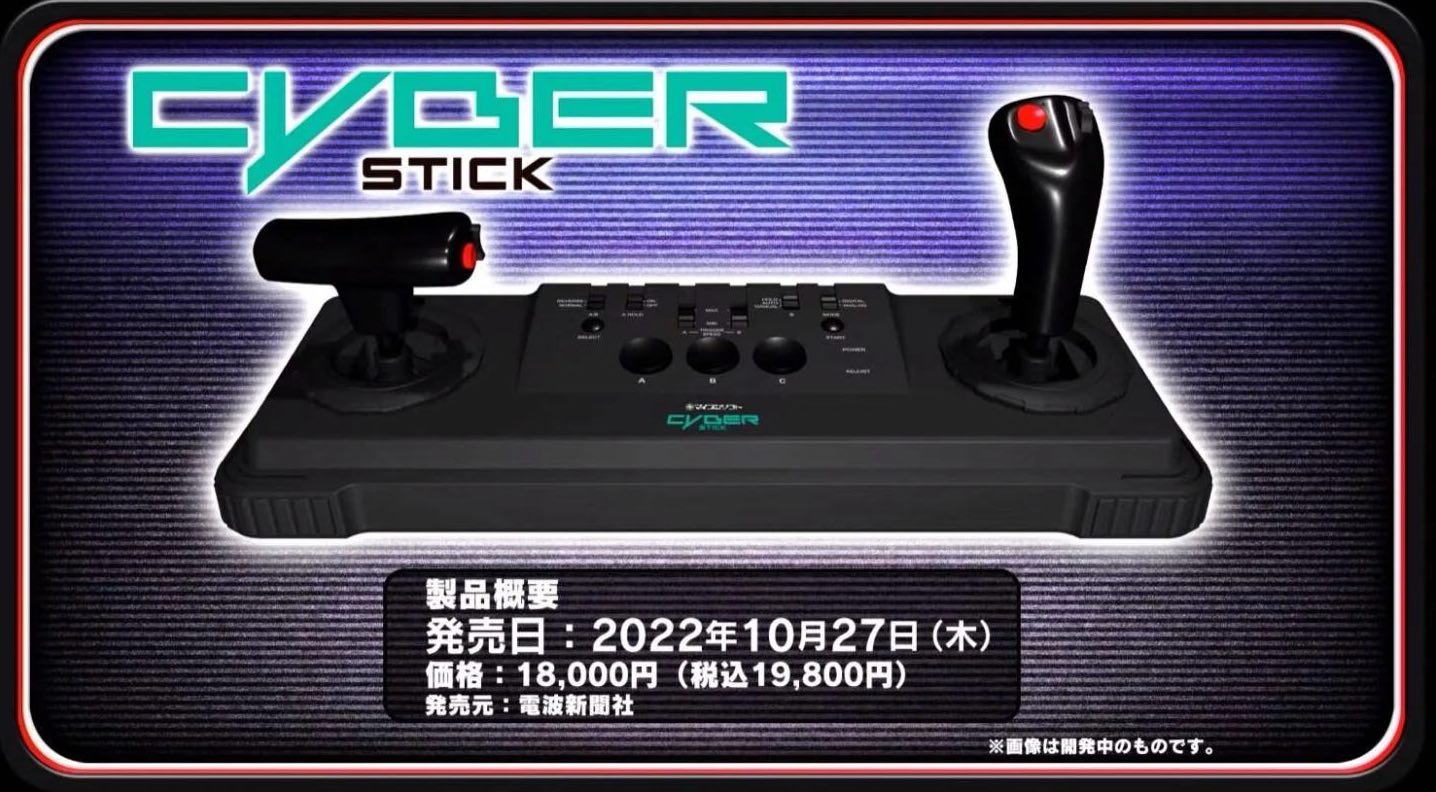 Sega has revealed its upcoming mini console, the Sega Mega Drive Mini 2, is getting a £120 (¥19,800) controller.

The USB controller is based upon the Cyber Stick and offers analogue controls for compatible games on Sega's diminutive system. As demonstrated in yesterday's announcement livestream, like its 90s predecessor, it'll feature a throttle, stick, and the ability to suit both right- and left-handed players.

The Sega Mega Drive Mini 2 itself will retail for around half the price of this newly-announced peripheral (thanks, Famitsu).


.: Ubisoft will reportedly re-reveal Skull & Bones next month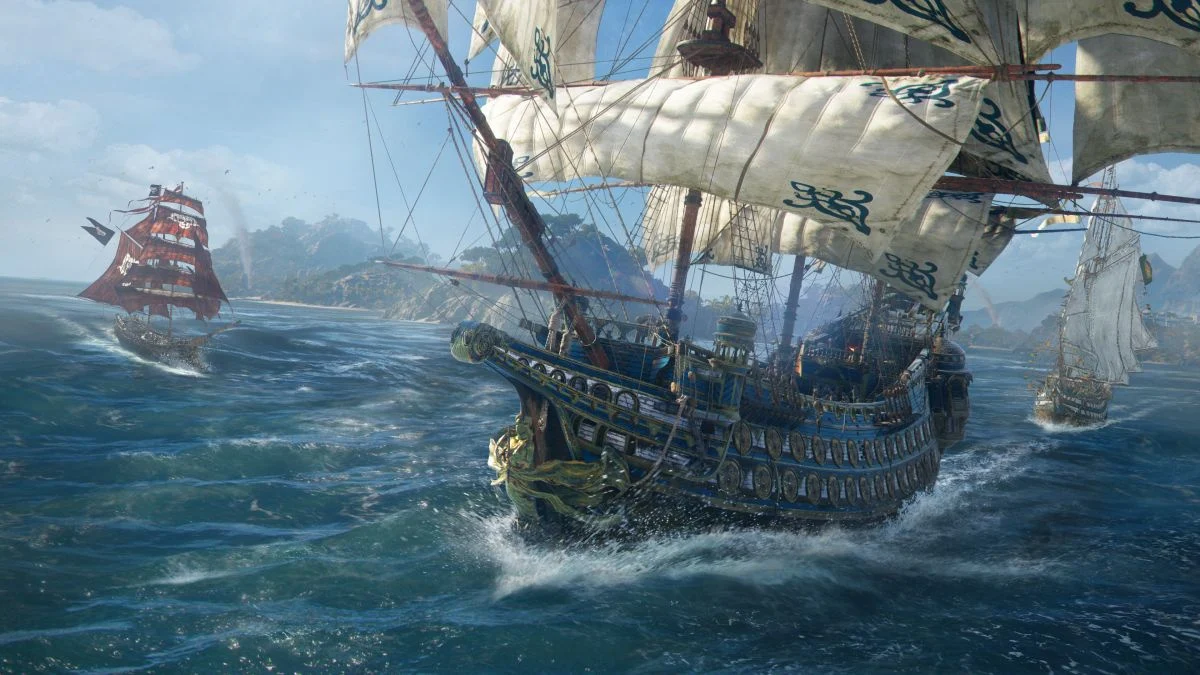 Rumour has it, Ubisoft's long-anticipated pirate game, Skull & Bones, will be formally revealed next month along with a release date.

TryHardGuides.com (thanks, VGC) believes the publisher has plans to showcase the game sometime in the week commencing 4th July, intimating we may soon get a release date and more details about what the game entails.

"Details on what will be revealed are vague, but it's understood that Ubisoft will finally confirm a release date for the long-awaited title, officially reveal gameplay, and share some other additional details," the site says.


.: Birth of the cool: How The King of Fighters came to be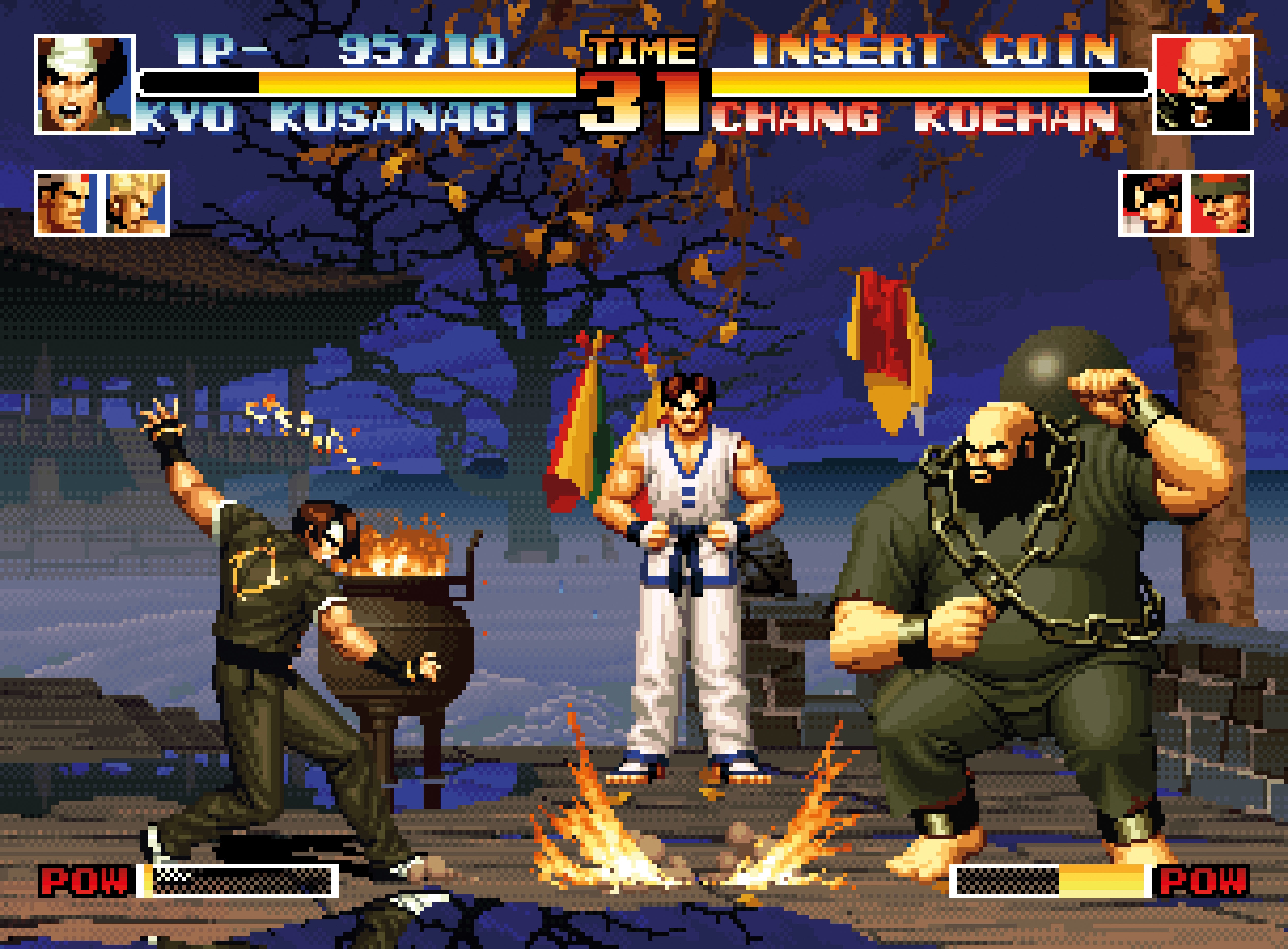 There was something special about SNK in the 90s, a swagger and style in the Osaka-based outfit's output that lent its games a unique sense of cool. At the heart of all that was The King of Fighters, perhaps SNK's most iconic series and one that endures to this day. Bitmap Books has recenly put together a comprehensive history of the series, amply illustrated by some fine artwork and never before seen concept and design documents, and have kindly agreed to publish the below excerpt telling the story behind The King of Fighters' genesis.

The history of KOF actually begins long before Kyo Kusanagi first stepped into the fighting arena in 1994. In fact, the game's lineage can be traced all the way back to founding fighting game titles from the '70s and '80s, such as Heavyweight Champ, Champion Boxing and Karate Champ, the latter of which was a major influence on the seminal arcade classic Street Fighter, released in 1987.

Street Fighter was the brainchild of Takashi Nishiyama, who cut his teeth at Japanese gaming firm Irem on fighting-filled beat-'em-up titles such as Kung-Fu Master and Avengers. After moving to Capcom, he joined forces with friend and colleague Hiroshi Matsumoto to create what would become one of the most influential fighting game series of all time.


.: Bungie reiterates support for reproductive rights as US Supreme Court overturns Roe v Wade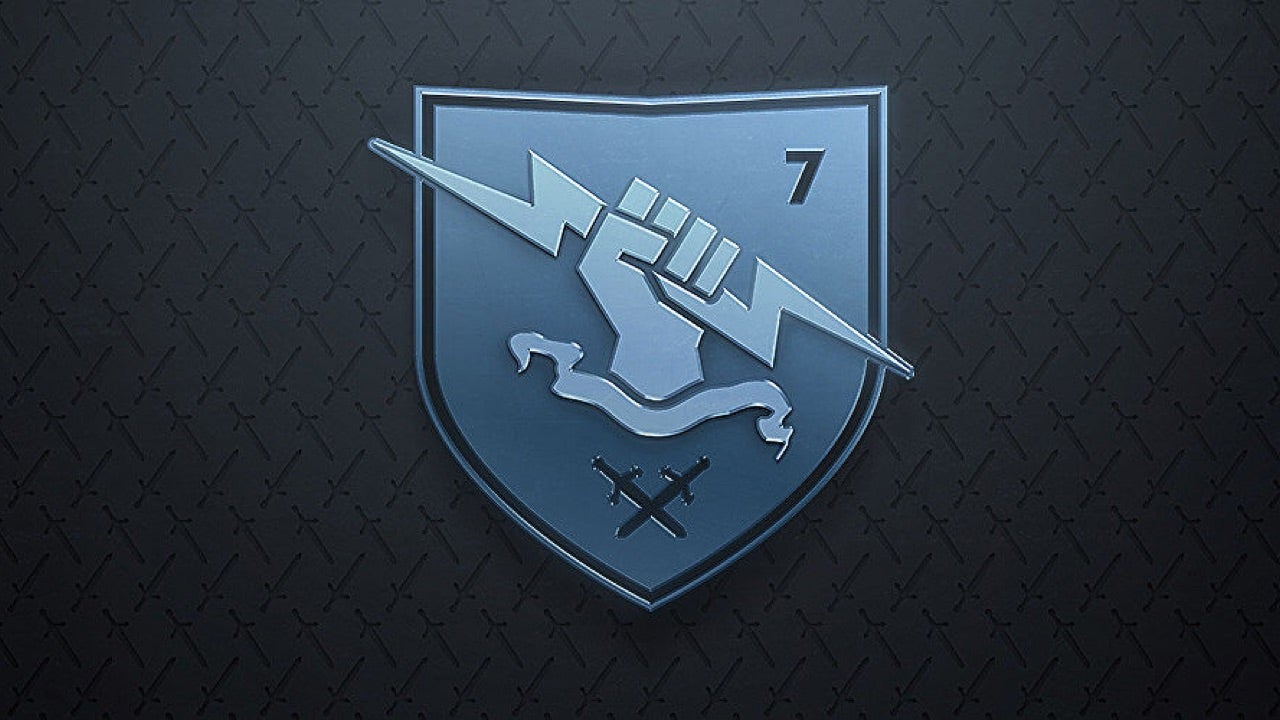 UPDATE 25/6/22: Many more video game companies - including Xbox, Bethesda, Ubisoft, and Humble Bundle - have spoken out in support of abortion rights following the US supreme court's decision to overturn Roe v Wade.

Following statements from the likes of Insomniac Games and Sucker Punch, Sony developers including Bend Studio and London Studio have posted similar support, saying, "Reproductive freedom and bodily autonomy are human rights".

The Last of Us developer Naughty Dog shared a lengthier message on Twitter, saying it "believes reproductive freedom and bodily autonomy are basic human rights and essential to the health and wellbeing of everyone."


.: Some PS Plus games already have an expiration date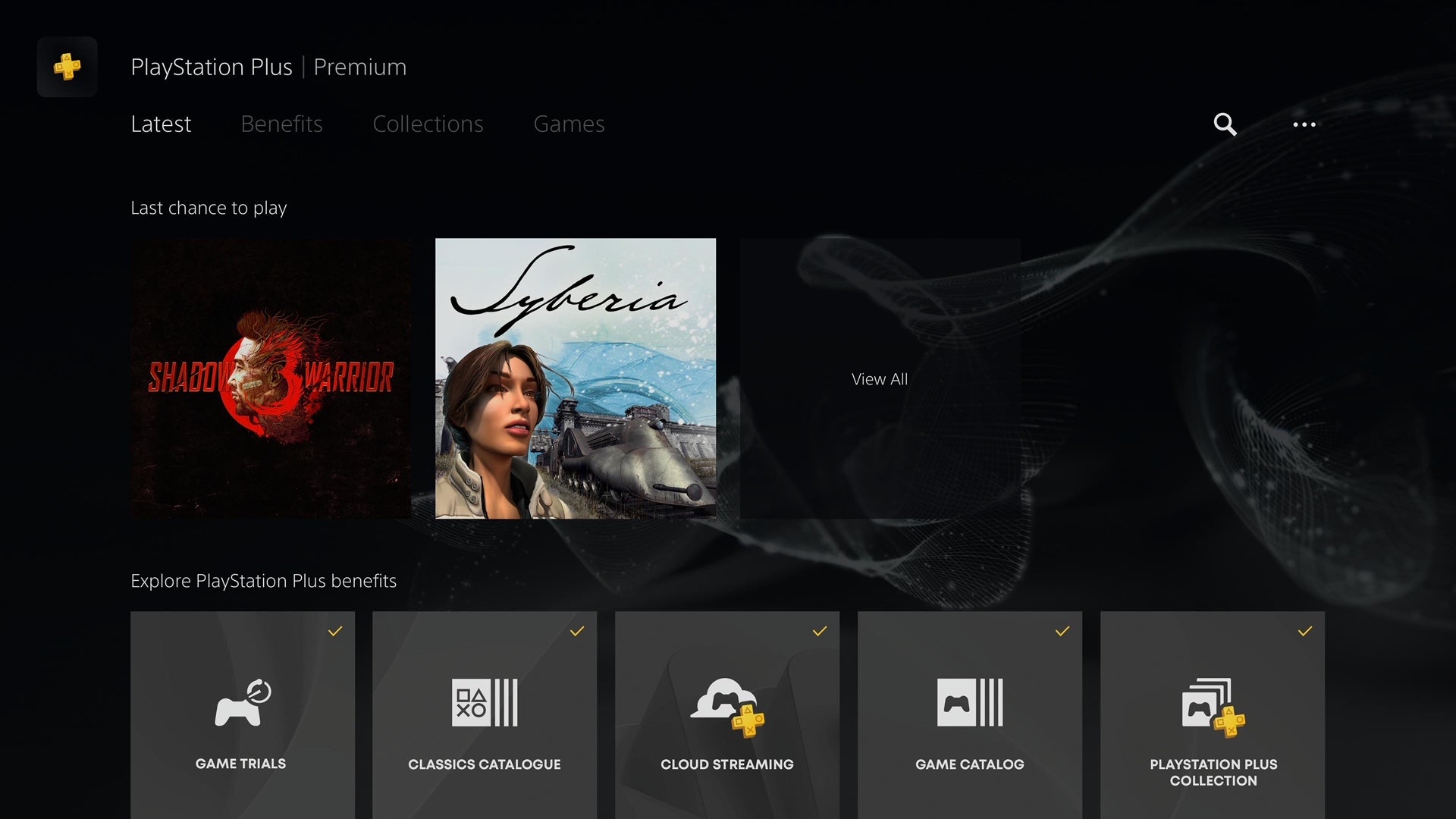 PS Plus has only just launched, but already some of its games have expiry dates.

Right at the bottom of the catalogue is a section called "Last chance to play". Currently there are two games listed: PS4 game Shadow Warrior 3 and PS3 game Syberia.

The former is set to leave the Extra catalogue on 5th July 2022 - although it's been on PS Now since 1st March - while the latter will leave Premium on 19th July 2022.


.: Final Fantasy 16's dog is named Torgal and could be a party member

The first trailer for Final Fantasy 16 introduced lead characters Clive and Joshua, as well as a cute dog. Now, that dog has a name.

Producer Naoki Yoshida confirmed to IGN that the dog is named Torgal and he may even be a party member.

"Well, let's just say he's more wolf than dog - and his name is 'Torgal'," said Yoshida. "As for him being a party member, you'll just have to wait and see. We'll have more info on parties soon."


.: Bungie sues perpetrator behind fake Destiny 2 DMCA takedowns for $7.7m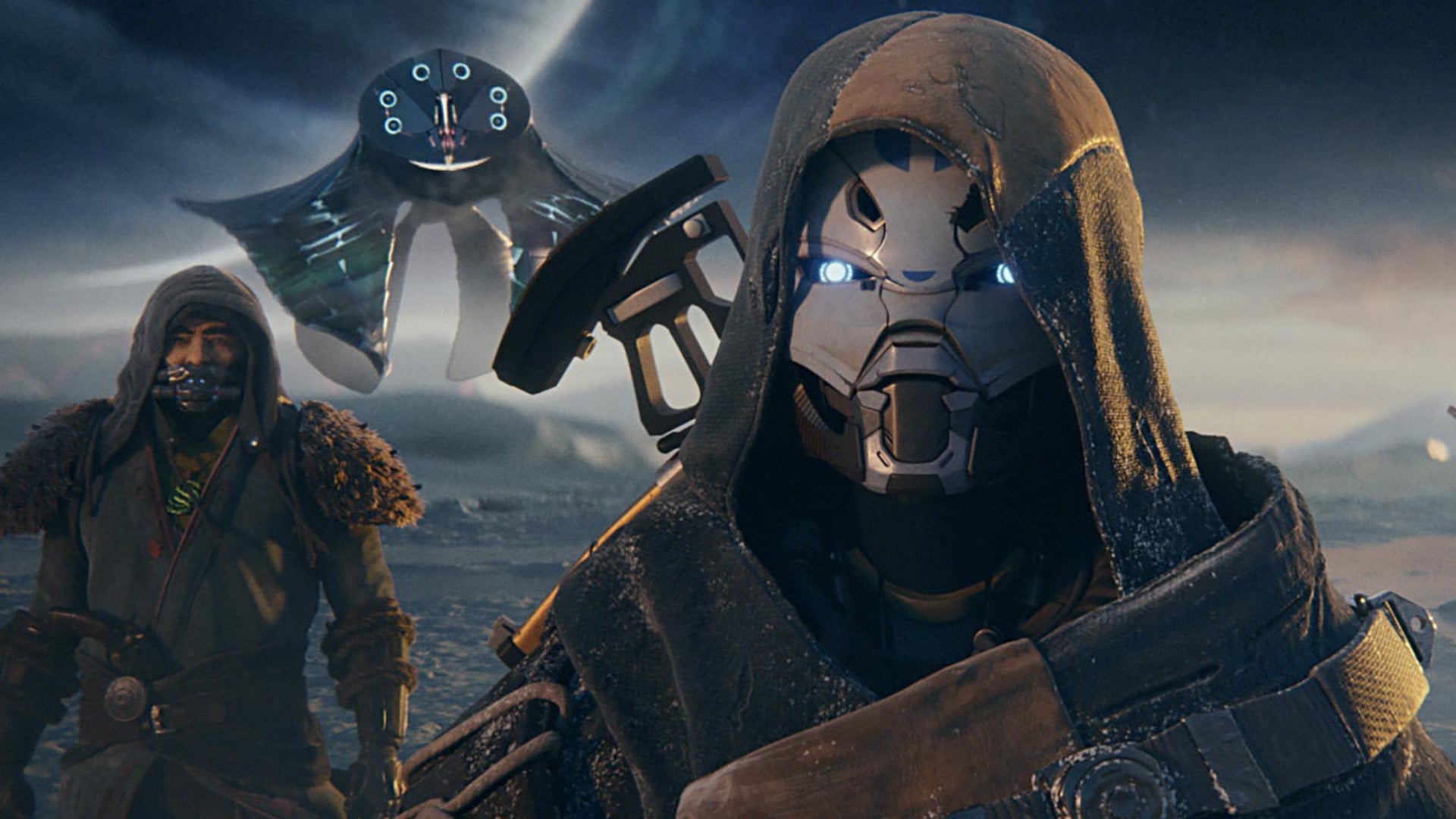 Bungie is suing the perpetrator behind a series of fake Destiny 2 DMCA takedowns for $7.7m.

Earlier in March this year, a number of top Destiny 2 YouTubers - and even Bungie itself - were struck with a fake DMCA takedown from an unknown user.

Bungie has since identified and filed a lawsuit against the user, named Nicholas Minor a.k.a Lord Nazo.


.: Weekly: the PS Plus relaunch, Creative Assembly's new game, and more

It's Weekly time, which means strap in while we recap the week on Eurogamer for you. All you have to do is press play. I know, I know, we're spoiling you - you don't even have to read the site any more (note: you definitely do).

My guests today are Martin "the chief" Robinson and Chris "the brain" Tapsell, and we've got a lot to talk about. There's the whole PlayStation Plus relaunch, for starters. Is it any good? Chris has thoughts, as you might have already read, and Martin has plenty too.

Chris also has plenty to say about a game he reviewed this week called Milky Way Star - The Vampire Prince, a visual novel that sounds fascinating when explained. Meanwhile, Martin explains the charms of musou games, as we talk Fire Emblem: Three Hopes, then tells us about his candid interview with DICE about what's next for Battlefield 2042, following its disastrous launch. He's a big fan and suffice to say, he's enthused.


.: Steam's 2022 summer sale has arrived!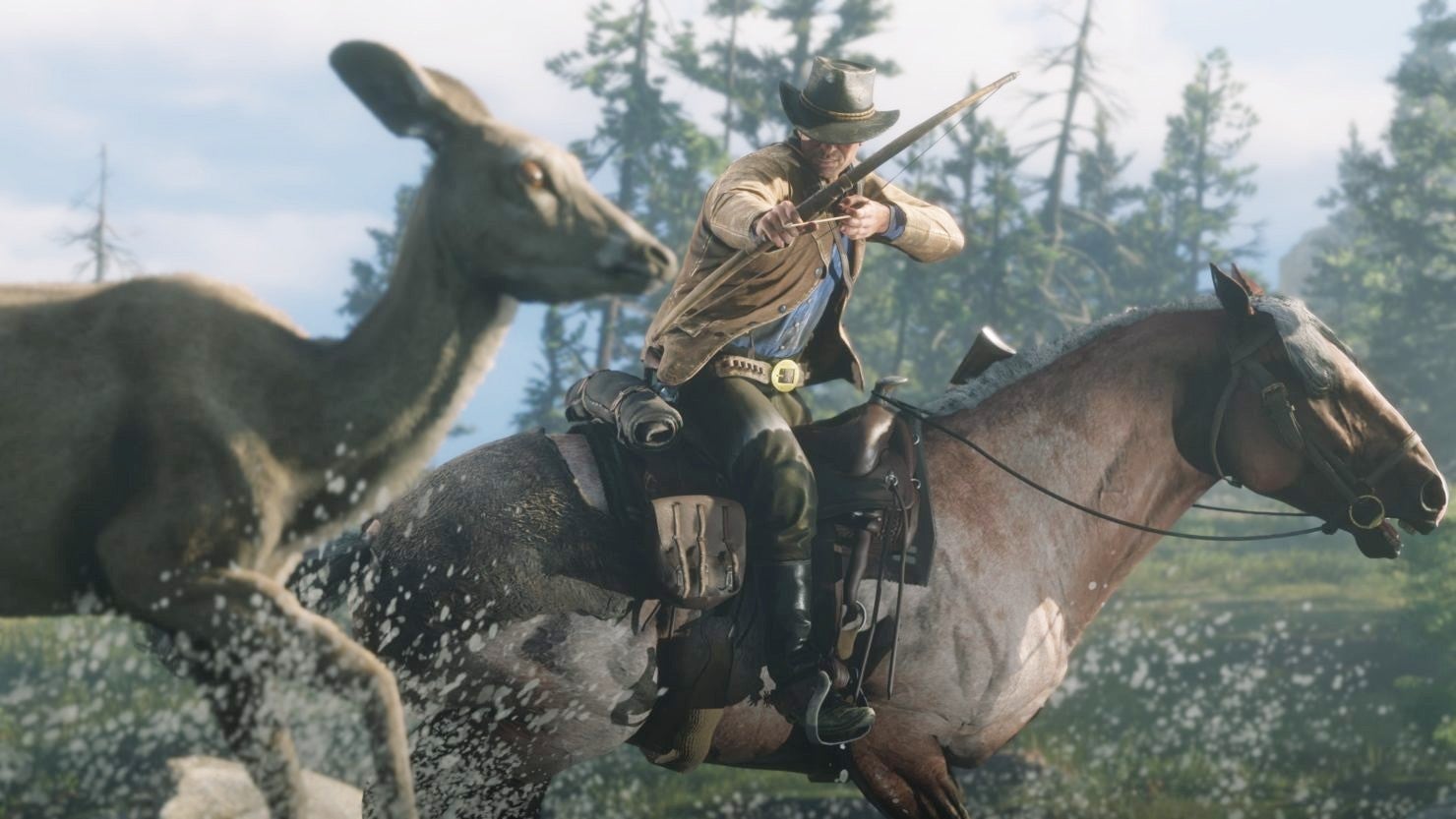 It is that time of year again folks. You can now stock up that gaming library of yours for a fraction of the price, thanks to Steam's summer sale.

This event, which is often lauded as being one of PC gaming's most important and beloved annual sales, runs until 7th July, with thousands of games waiting to be snapped up at a discounted price.

While an annual event, this year's is a particularly special one as it is the Steam Deck's first. It also got its own new trailer to mark the occasion, with games ranging from Western epic Red Dead Redemption 2 and the unnerving Phasmophobia to the delightful, GOTY winning It Takes Two all featured. You can watch it for yourself below.


.: Go on an Easter egg hunt with Sony's new PlayStation trailer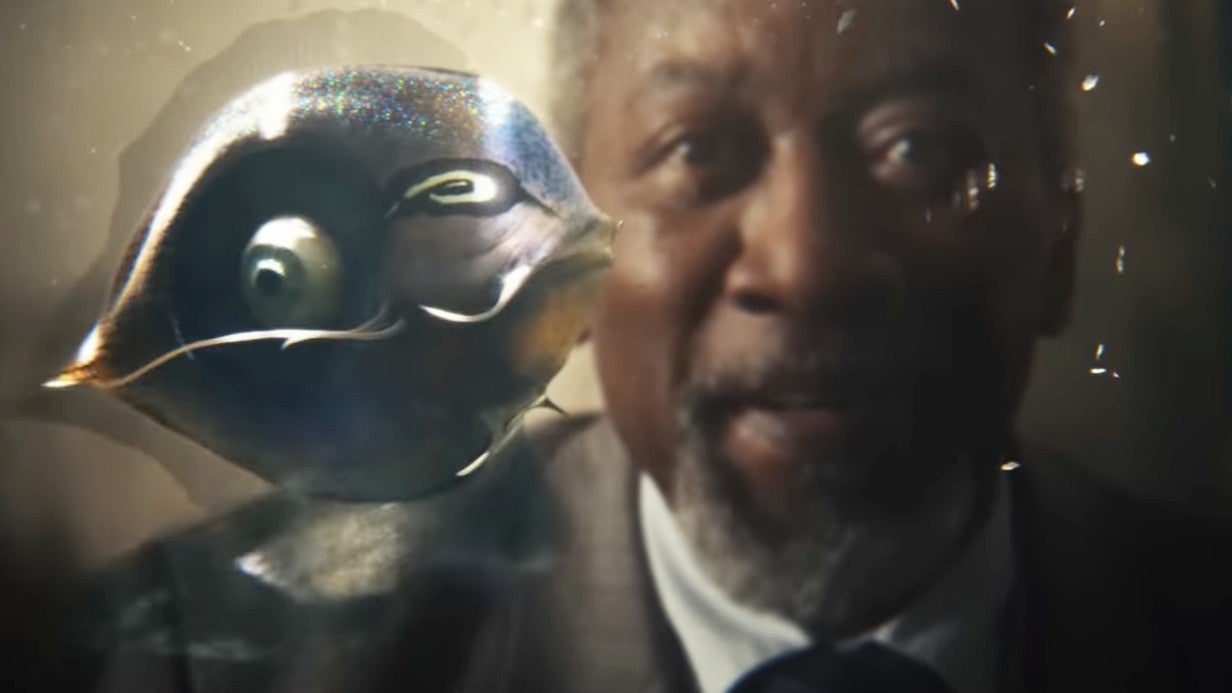 Sony has revealed a new trailer to hail in the arrival of its new look PS Plus subscription service across the globe. And, of course, the company has not missed out on a golden opportunity to remind us all of its many IPs, from Horizon and Uncharted to Bloodborne, Ghost of Tsushima and more.

The new trailer, which is simply called Mr. Malcom, takes us on a journey into a "mystifying and intriguing world, showcasing the lives that anyone can live, through wonderful gaming experiences". It all starts off seemingly benign, with the titular Mr Malcom enjoying a meal out before buying himself some nice juicy meat from the butcher.

However, it soon becomes more and more surreal, as Mr. Malcom makes his way home and back to his eclectic collection. Also, that meat I just mentioned... it wasn't actually for him. You can check out the trailer for yourself below.


.: Final Fantasy 16 trailer was delayed due to war in Ukraine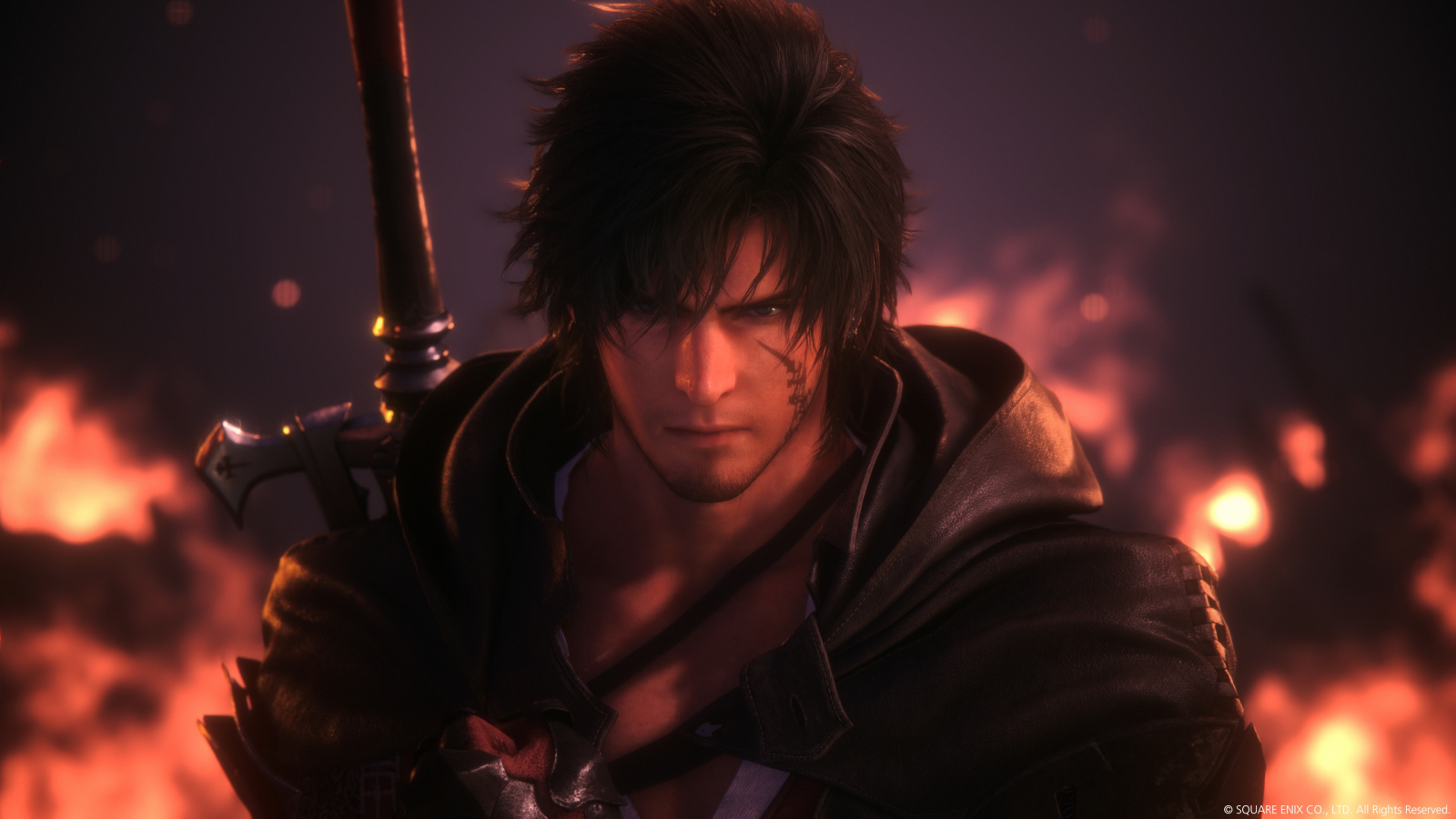 Final Fantasy 16 producer Naoki Yoshida has admitted the recent trailer for the game was delayed due to the war in Ukraine.

Speaking to Japanese site Dengeki Online (spotted by VGC), Yoshida feared the subject matter of the game would be inappropriate due to ongoing world events.

"Actually, it was ready to be released in March, but at the same time, Russia's invasion of Ukraine made the world situation unstable," said Yoshida.


.: Minecraft bans changing so online players can be ousted from private servers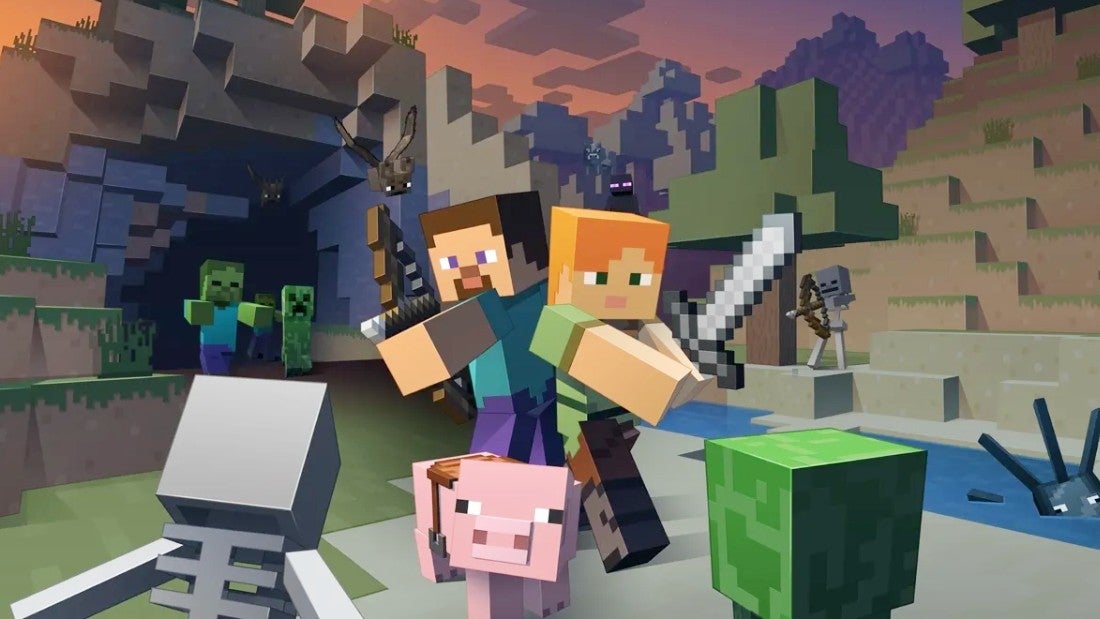 A pre-release of the new version of Minecraft - or to give it its proper name, Minecraft 1.19.1 - is now available, and it alters how bans work within the game.

In this new version, players banned from an online server will now also see the ban applied to all servers they have access to. This will include both personal and private ones.

Players who wish to see another player banned due to misconduct will have to send a ban request to Mojang. This will need to include a valid reason for the request.


.: Popular fan-made Blade Runner restoration relegated to controversial Enhanced Edition add-on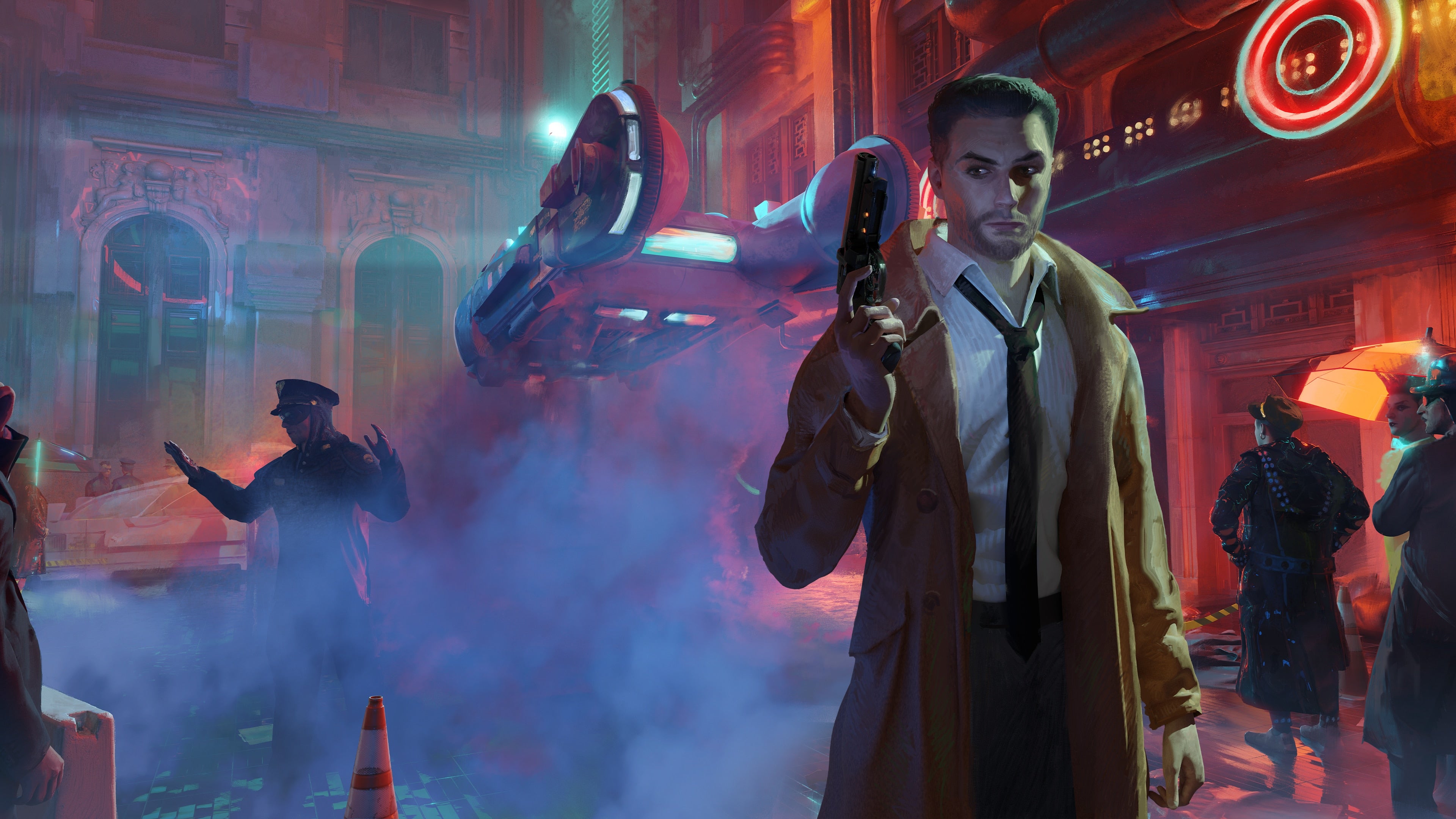 UPDATE: GOG has defended its delisting of the fan-created ScummVM version of Blade Runner in favour of a controversial new Enhanced Edition.

A statement from GOG to Eurogamer notes: "by buying the title on GOG you receive two versions of the game, the new and the original one, for the same price as the original was sold before.

"The now delisted original version is included with the purchase of Blade Runner Enhanced Edition not as an add-on, but it shows up in your GOG library as a separate game – and both versions will continue to be fully supported. This way GOG users can choose which version of the game they want to play.


.: Ubisoft chief exec takes sizeable pay cut after company's poor performance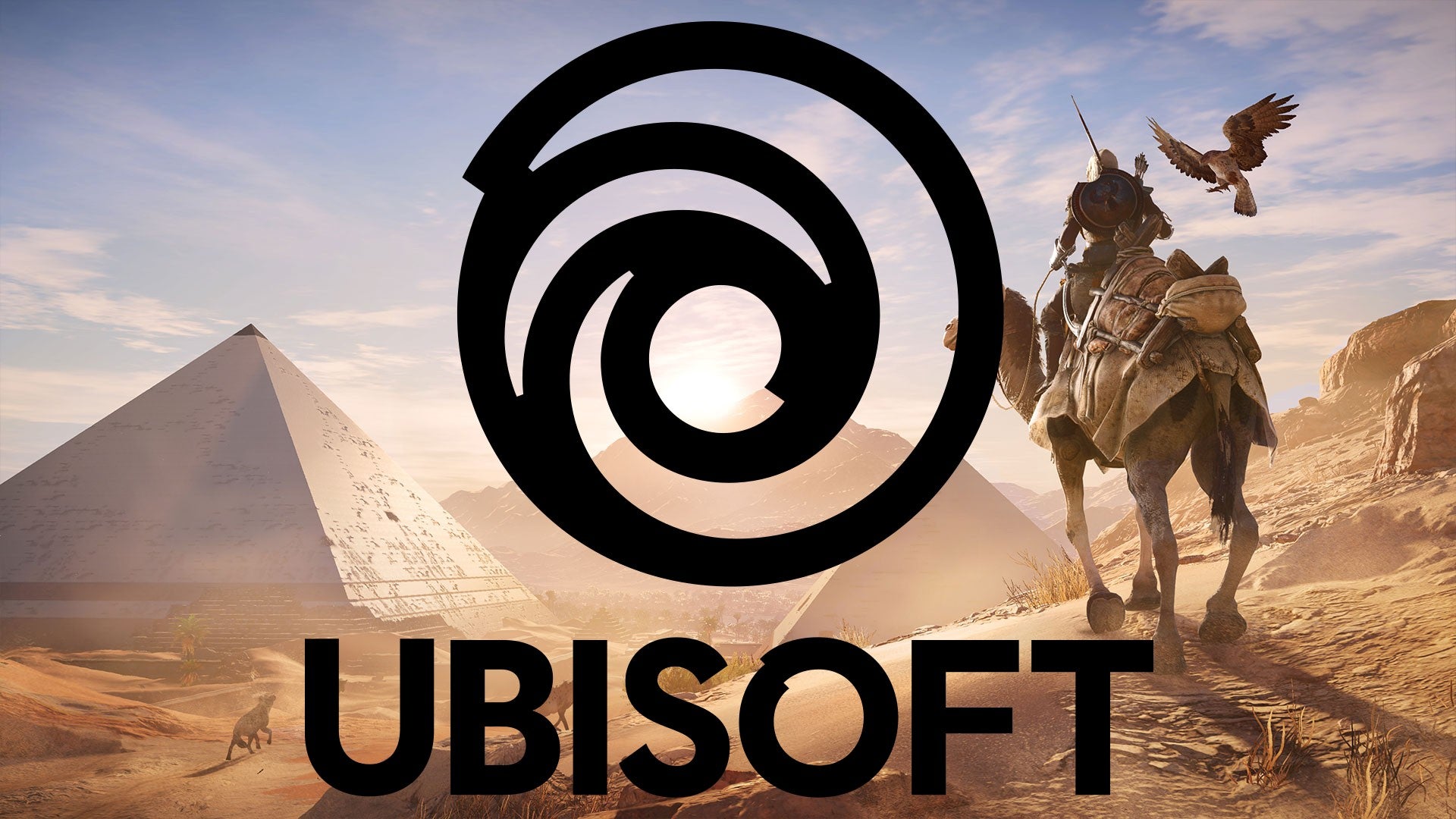 Ubisoft has seen a fair amount of bad press and overall poor performance of late, a result of which has seen its chief executive taking a voluntary pay cut.

A recent company filing revealed Yves Guillemot chose to forgo about a third of his annual compensation (via Axios), equating to a pay cut of €310k (approximately £266k / $327k).

An Ubisoft spokesperson told Axios this was a "personal decision by Yves Guillemot, which he took considering that the company had not reached the financial targets that it had publicly communicated to the markets".


.: Sonic Origins developer "very unhappy" with Sega about state of the game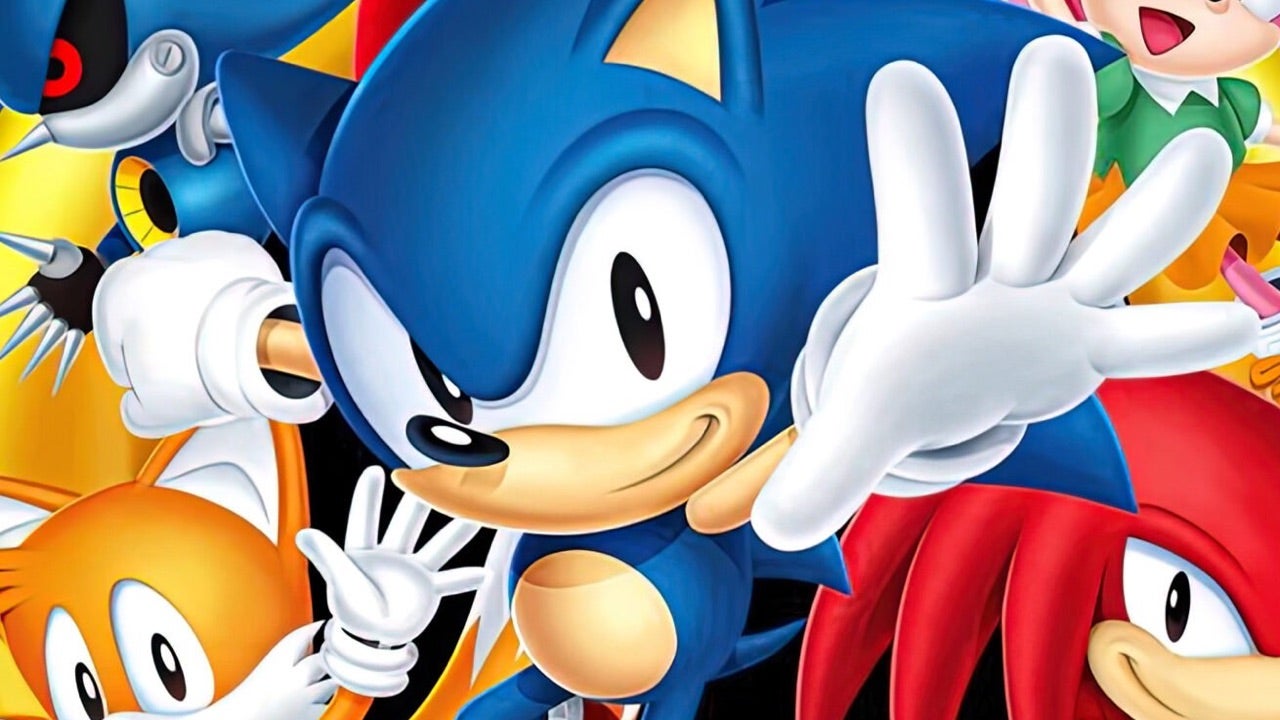 One of the developers of the recently released Sonic Origins has hit out at publisher Sega, alleging "what is in Origins is also not what we turned in".

Simon "Stealth" Thomley, of Sonic Origins developer Headcannon, took to Twitter to accuse Sega of introducing "wild bugs" into the game.

Headcannon was responsible for the well-received 2017 platformer Sonic Mania and assisted Sega with the development of Sonic Origins, which was released on multiple platforms this week.


.: Halo developer looking to bring microtransactions to Master Chief Collection in future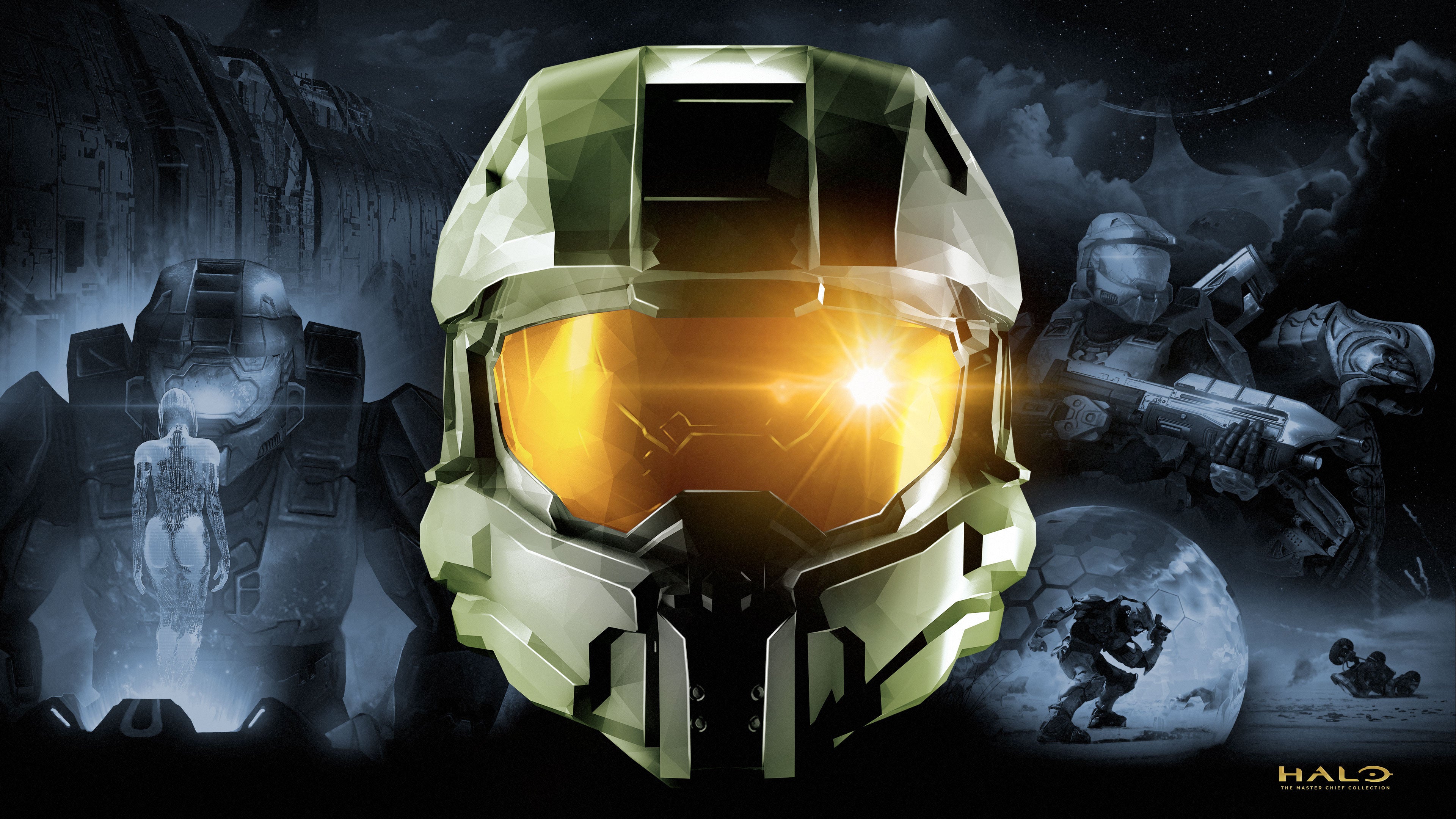 Developer 343 Industries has announced it is considering adding purchasable "Spartan Points" to Halo: Master Chief Collection in the future.

The idea is that these new Spartan Points will take the place of the Season Points that currently exist in the game, and which allow players to purchase various cosmetics by completing challenges and the like.

Don't worry unduly, however.


.: What we've been playing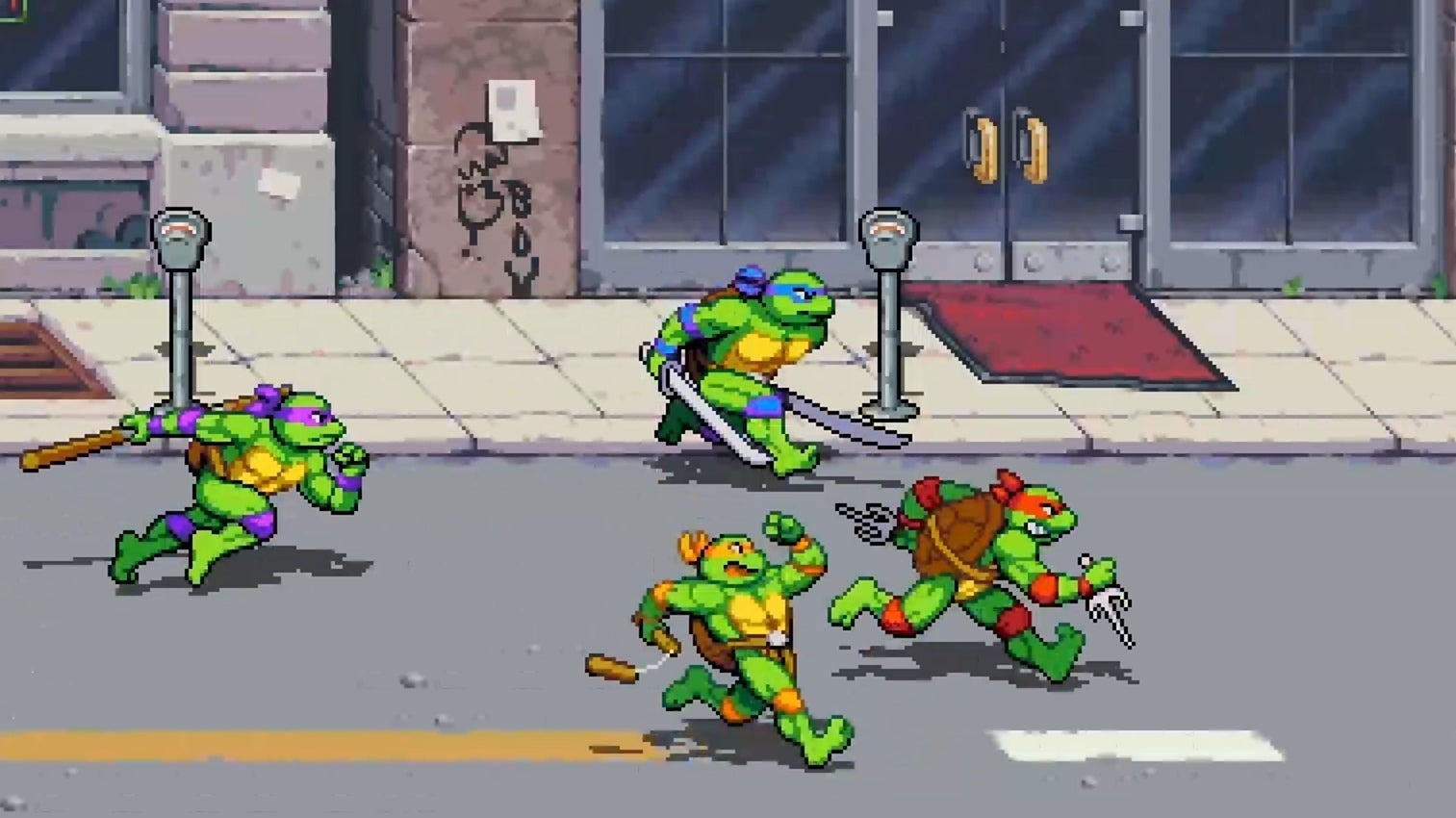 Hello! Welcome back to our regular feature where we write a little bit about some of the games we've found ourselves playing over the last few days. This time: turtles, mountains, and funny mouths.

If you fancy catching up on some of the older editions of What We've Been Playing, here's our archive.

I've been playing the wonderful Teenage Mutant Ninja Turtles: Shredder's Revenge with my wife and two young children this week, and it's an absolute blast. Immediately accessible for kids who may struggle to use both thumbsticks on a controller, Shredder's Revenge has been a revelation in the Yin-Poole household, where we've got four controllers wirelessly holding hands with the Xbox Series S under the telly. It's chaos with so many characters on-screen at once, but we somehow keep track. My daughter, who is very much not into video games, loves April. My son, who is very much into video games, loves "Splinter the rat", as he always calls him. My wife flits about between the turtles, usually favouring Raphael, aka the rude one. I'm not sure what to make of that.


.: With the new PS Plus Premium and Extra, Sony opts for the car boot sale approach to catalogue gaming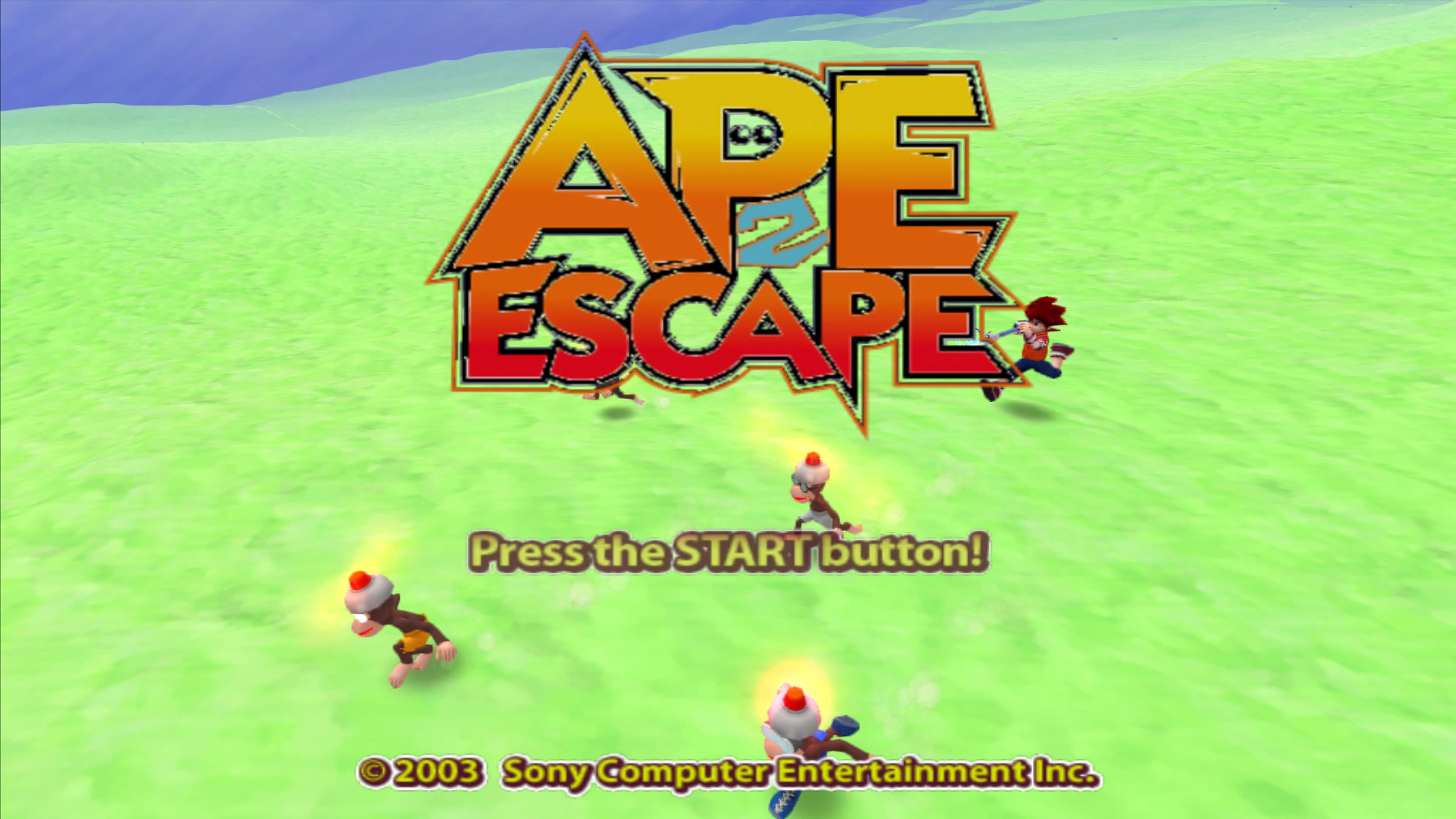 Right, what's going on here then? We have a new subscription service, there are three tiers, and on paper they make pretty good sense. Here's a quick-ish summary.

PS Plus Essential is basically the Old PS Plus: it costs £49.99 per year and you get the usual monthly games, the online multiplayer access, the extra discounts in the digital store, and all the other old bits and bobs like cloud storage for your saves and the pretty nice assortment of PS Plus Essential games that arrived with the PS5.

The other two tiers are the new things. The next one up is PS Plus Extra, which costs £83.99 per year and gets you all of the above, plus a "Game Catalogue". The top tier meanwhile, PS Plus Premium, costs £99.99 per year and gets you all that plus the ability to cloud stream some games, play some demos, and get access to another collection of games, this one called the "Classics Catalogue".


.: Sorcery! finally comes to console, but it's not the port it deserves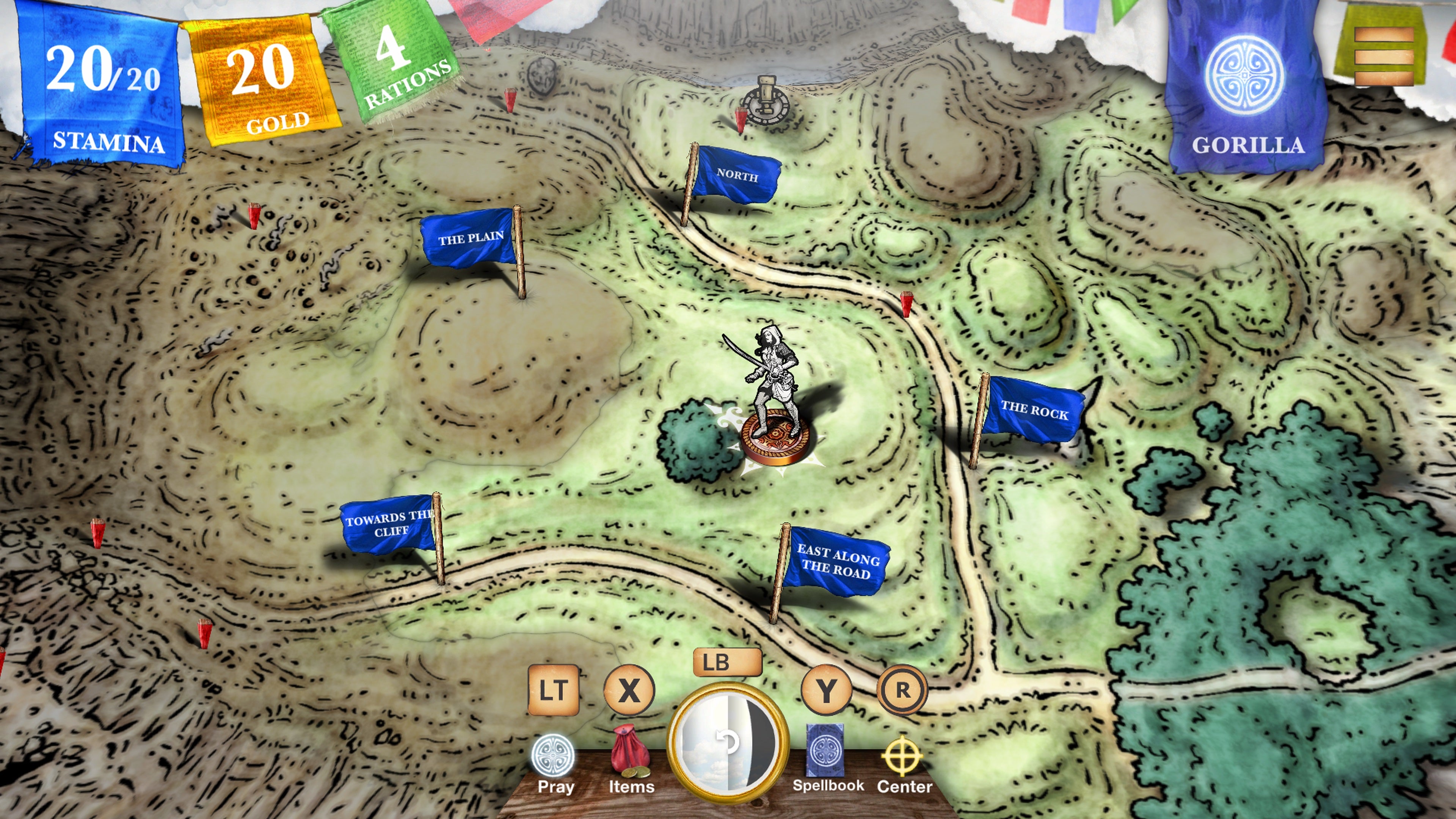 The original Sorcery! games on mobile made a strong impression on me. They were my first encounter with Inkle, a studio I'm now besotted with, and they were among my first encounters with deeper, more substantial mobile games. In fact, at the time - and this was quite a long time ago - I couldn't believe my hunk-a-junk iPhone 4 was capable of something so beautiful.

I still see Sorcery!'s gorgeous world maps in my mind - maps I now know are drawn by the superbly talented Mike Schley; I still hear Vaughan Williams' Fantasia on a Theme by Thomas Tallis in my ears; and, perhaps more importantly, I still think about the situations the game presented me with - the unpredictability of their outcomes, the strangeness of the encounters, and the wonderfully sobering realisation the game wasn't afraid to kill me for taking a wrong turn.

Of course, a lot of this comes from the source material: the old Steve Jackson Sorcery! game books. But there's also so much of what I've come to know as Inkle in there too - a cheekiness and a fondness for upending convention and doing what you don't expect. And perhaps above all: a skill with wielding words in text-based adventures that I think is unmatched.


.: Chris Pratt says his Mario movie voice will be "unlike anything you've heard" in Mario before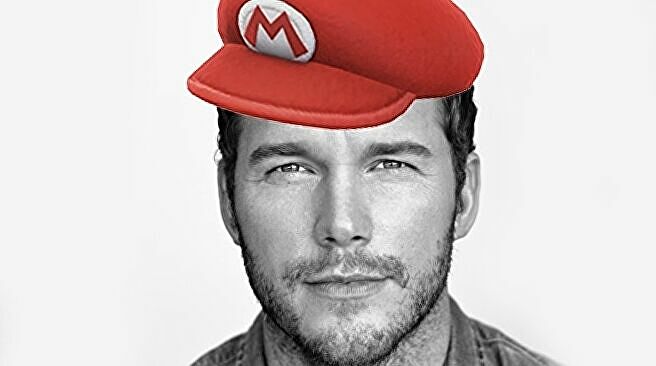 Actor Chris Pratt has been discussing his - somewhat controversial - role in the upcoming CGI Super Mario Bros. movie, telling Variety that his take on the title character will be "updated and unlike anything you've heard in the Mario world before."

Mario has, of course, been voiced by Charles Martinet since 1992, and his video game performance has become inseparable from Nintendo's flagship character. As such, Mario fans were somewhat aghast last year when Mario creator Shigeru Miyamoto announced Pratt would be replacing Martinet as the voice of Mario in the upcoming film.

It's a casting decision that few seemed to have warmed to even ten months on, despite the best efforts of Chris Meledandri, producer of the Super Mario film, who insisted Pratt's performance as Mario was "phenomenal" last November. Meledandri then defended his star again this week, saying criticism of Pratt's casting would "evaporate" when people heard his performance.


.: Stellar turn-based strategy Into the Breach getting free Advanced Edition update in July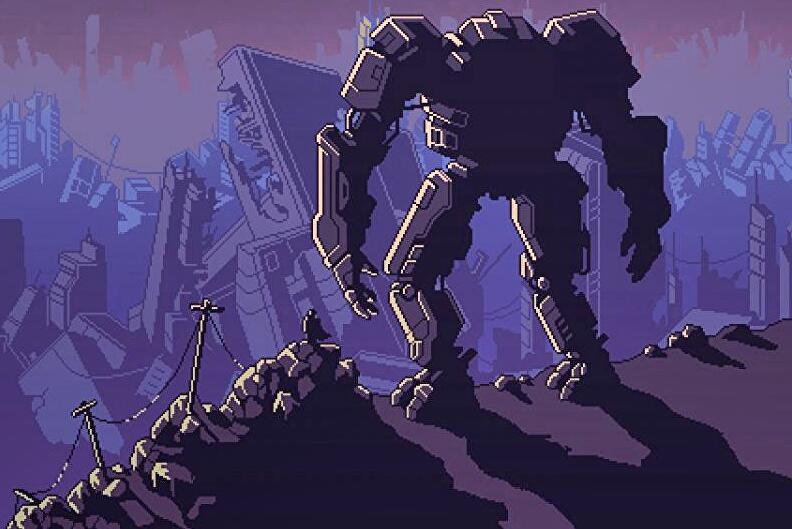 Four and a bit years after its initial launch, FTL developer Subset Games is revisiting its stellar turn-based strategy game Into the Breach, with a much-expanded Advanced Edition update for existing platforms that's set to release on 19th July.

Into the Breach's Advanced Edition update - which will be free to all existing owners on Switch, Mac, and PC - introduces new squads, weapons, pilots (with new pilot abilities), enemies, bosses, missions, and new music from Ben Prunty. It'll also include a new, more challenging difficulty mode, plus support for seven new languages.

Alongside the update for existing platforms, Into the Breach will also be making its iOS and Android debut on 19th July. This version will include the new Advanced Edition content and touch-screen support, but will only be available to Netflix subscribers as part of the streaming service's gradual move into gaming.


.: Dead Cells' big accessibility focused Breaking Barriers update out now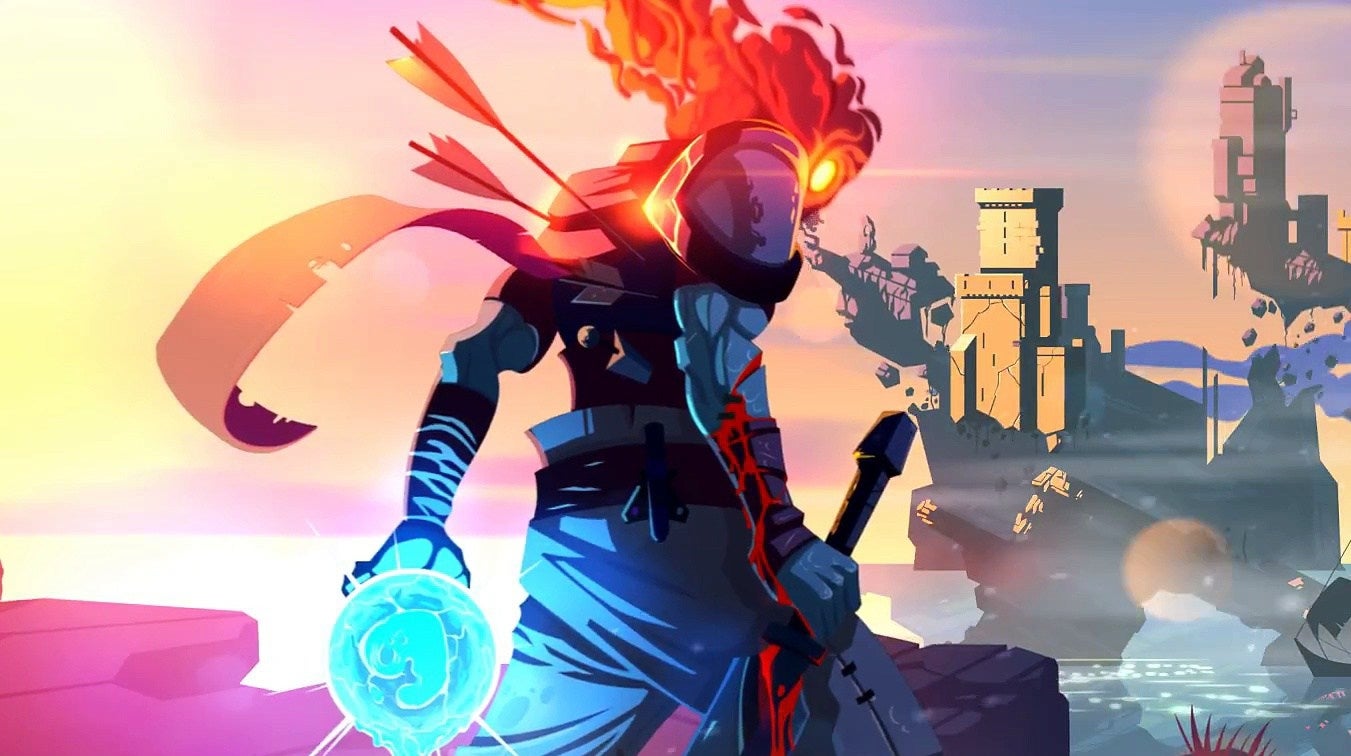 Dead Cells, the majestic rogue-like action-platformer from developers Motion Twin and subsidiary Evil Empire, is expanding again, this time introducing a range of new accessibility features - including an adjustable Assist Mode - in a PC and console update the studios are calling Breaking Barriers.

Evil Empire first discussed improving Dead Cells' accessibility back in January, when it began canvassing players for feedback on how it could expand the game to better suit a wider range of needs. It then shared an update on its progress in May, detailing some of the accessibility options that were on the way.

After a round of beta testing, all that work has now been moved to the live game with the official launch of Breaking Barriers. The update brings a huge range of new accessibility features - tested by a panel of players with various disabilities at AbleGamers - all of which have been detailed in a lengthy new blog post and nine-minute video breakdown.


.: What can Sony do to improve PlayStation Plus Premium?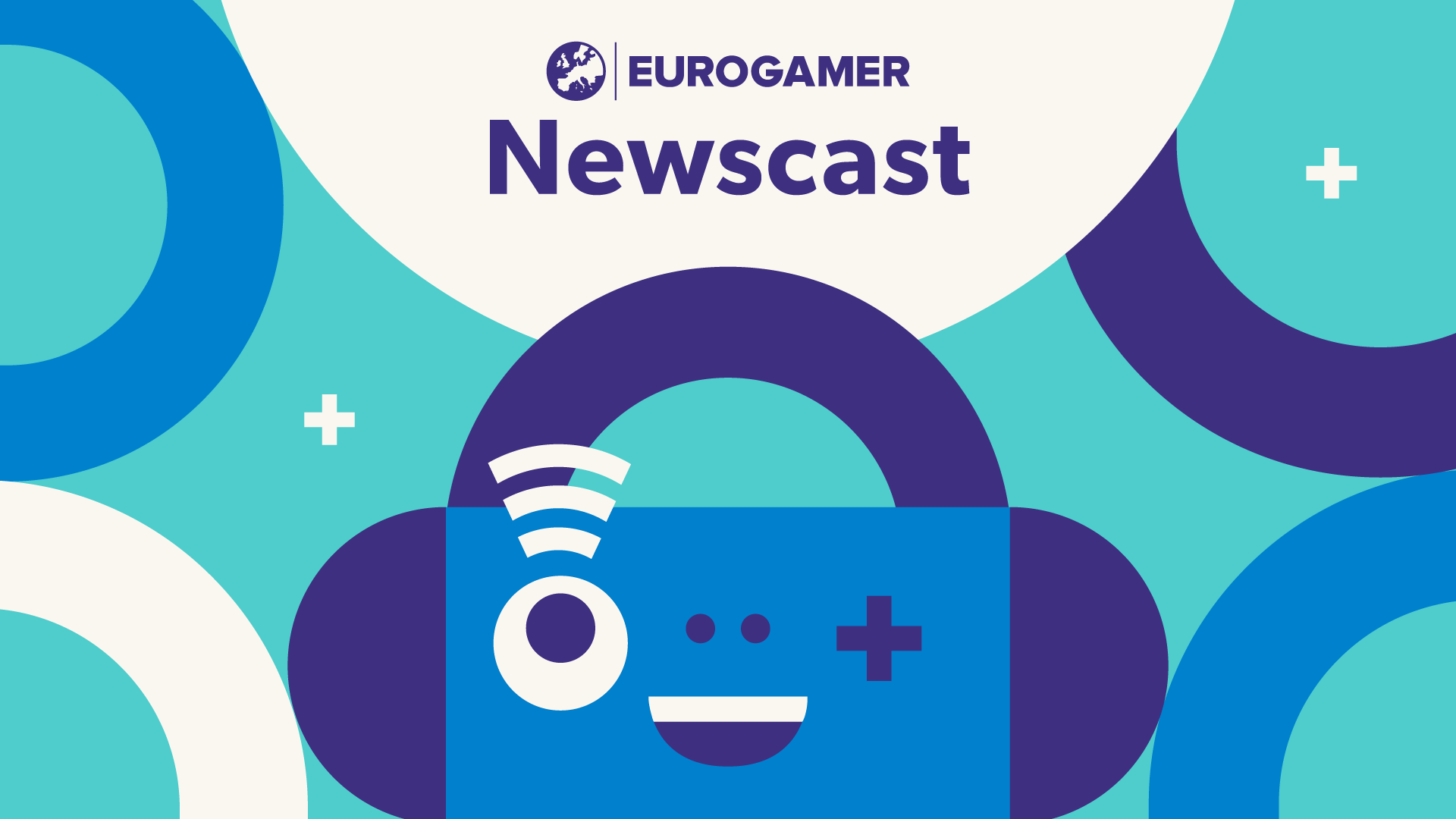 This week on the Eurogamer Newscast - also available in audio form! - we look in detail at today's final rollout of PlayStation Plus Premium, which is now available in the UK and mainland Europe.

We now know all of the games included in the PlayStation Plus Premium catalogue at launch and it's enough to hit Sony's promises, certainly, though there are still odd omissions. The lack of 60Hz for some PS1 games (for now) also points to a rather rushed release, despite the extra weeks we've waited on these shores.

So, what can Sony do to build on this launch and improve the new PlayStation Plus Premium further? And, after all that, have we ended up subscribing ourselves? Eurogamer's Tom Phillips, Ed Nightingale and Victoria Kennedy discuss.


.: A Plague Tale: Requiem gets October release date, 10 minutes of gameplay shown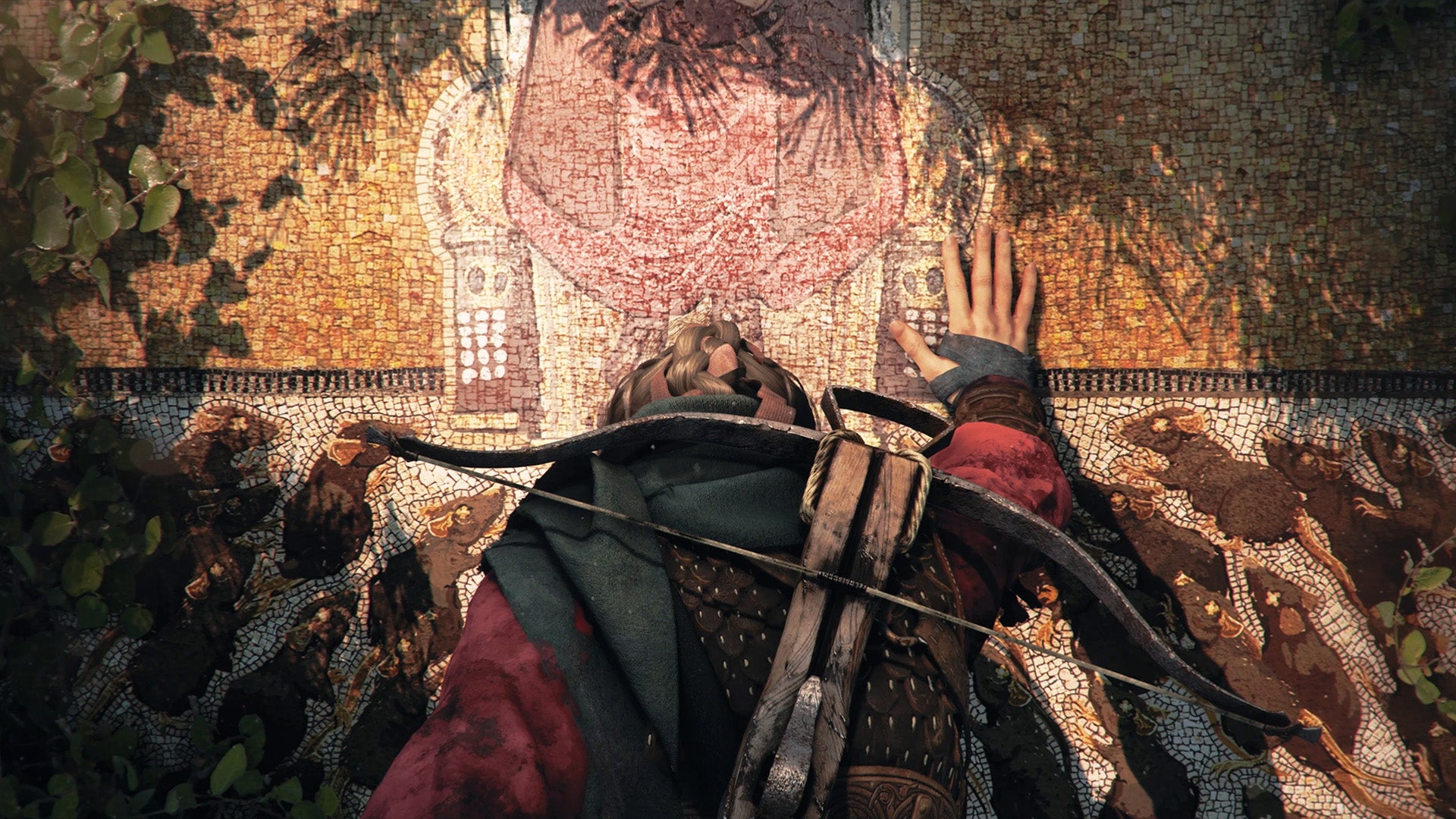 A Plague Tale: Requiem will launch for PC, PlayStation 5 and Xbox Series X/S on 18th October, developer Asobo and publisher Focus Entertainment have announced.

A cloud-only version will also be available for Nintendo Switch, and as previously announced the game will launch into Xbox Game Pass for Xbox, PC and cloud on day one.

Today also brings 10 minutes of newly-revealed gameplay, as siblings Amicia and Hugo return, happy to use their tricks to remove any soldiers in sight. It's a nice showcase of the game's stealthy combat, if nothing else, and yes - those rats are back.


.: Mouse and keyboard support coming to Xbox Cloud Gaming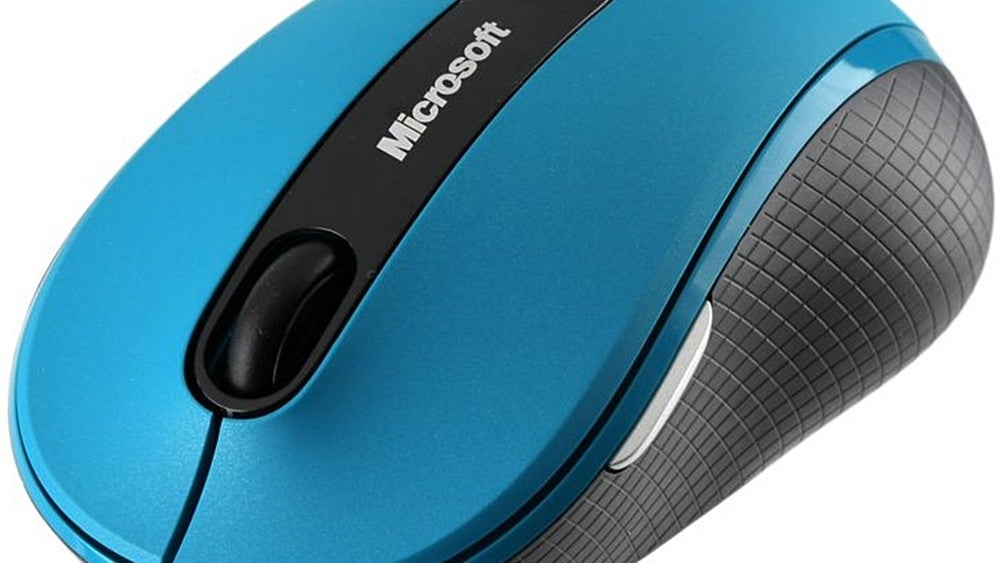 Microsoft has revealed its plans to bring mouse and keyboard support to its Xbox Cloud Gaming (xCloud) service. As a result, the company is now encouraging developers to ready themselves for mouse and keyboard support.

"Xbox has been supporting keyboard and mouse for a few years now, and we're working on adding it to streaming for PC users," explained Microsoft's Morgan Brown in a new game dev video (via The Verge). "But you can start adding it to your game right now and your console keyboard and mouse users will appreciate it. It will light up in streaming once we've finished adding it."

You can check out Brown's full talk below.


.: Overwatch currencies will be transferred into sequel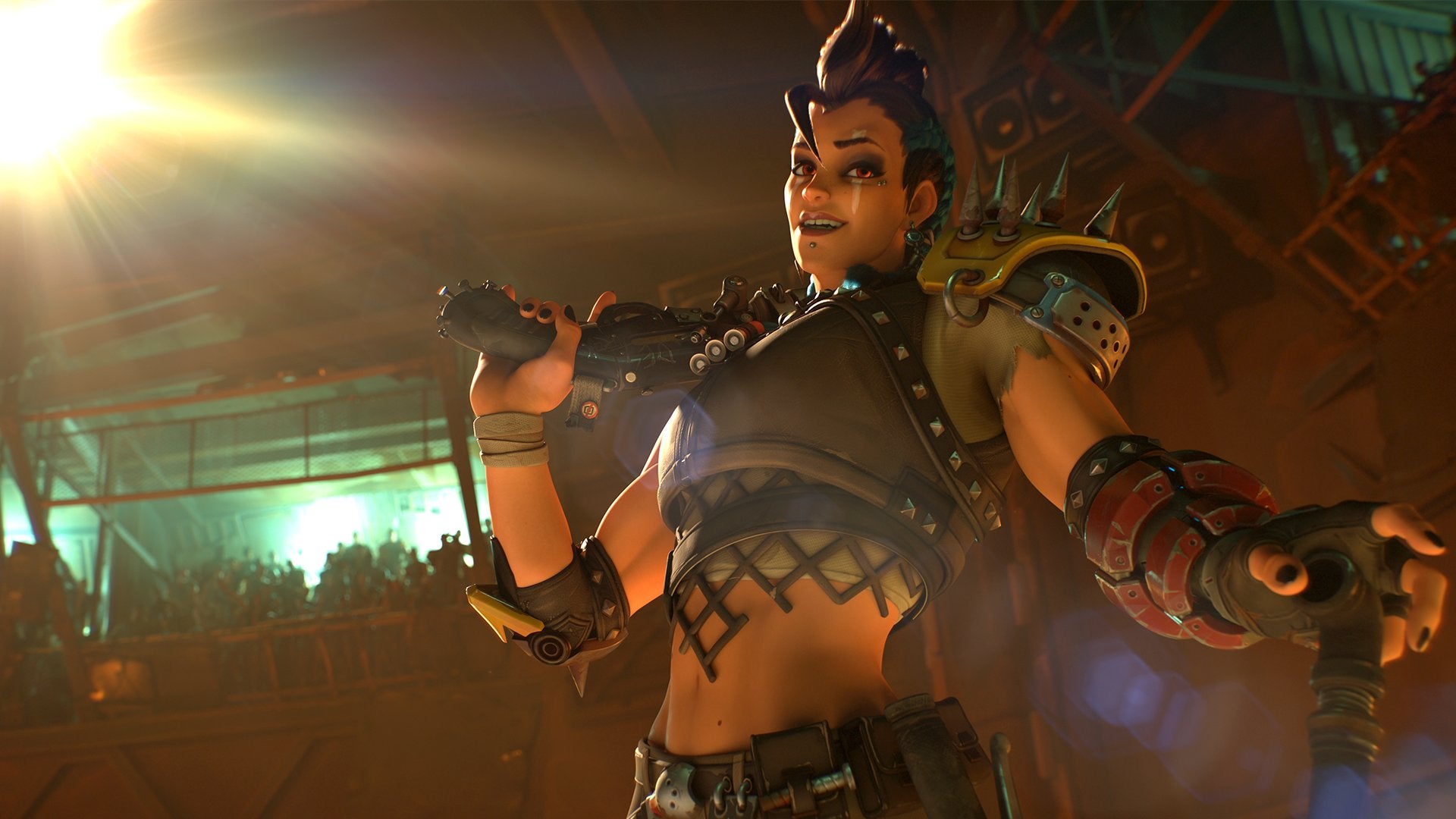 Blizzard has detailed its plans for Overwatch's existing currencies and lootboxes as the developer looks to the launch of Overwatch 2 as a free-to-play early access game this October.

As announced previously, Overwatch 2 will not contain any loot boxes, with items instead made available for purchase directly instead.

Writing in a reddit AMA last night, Blizzard explained that any unopened loot boxes would be automatically redeemed ahead of Overwatch 2's launch.


.: Yuji Naka confirms Michael Jackson wrote music for Sonic 3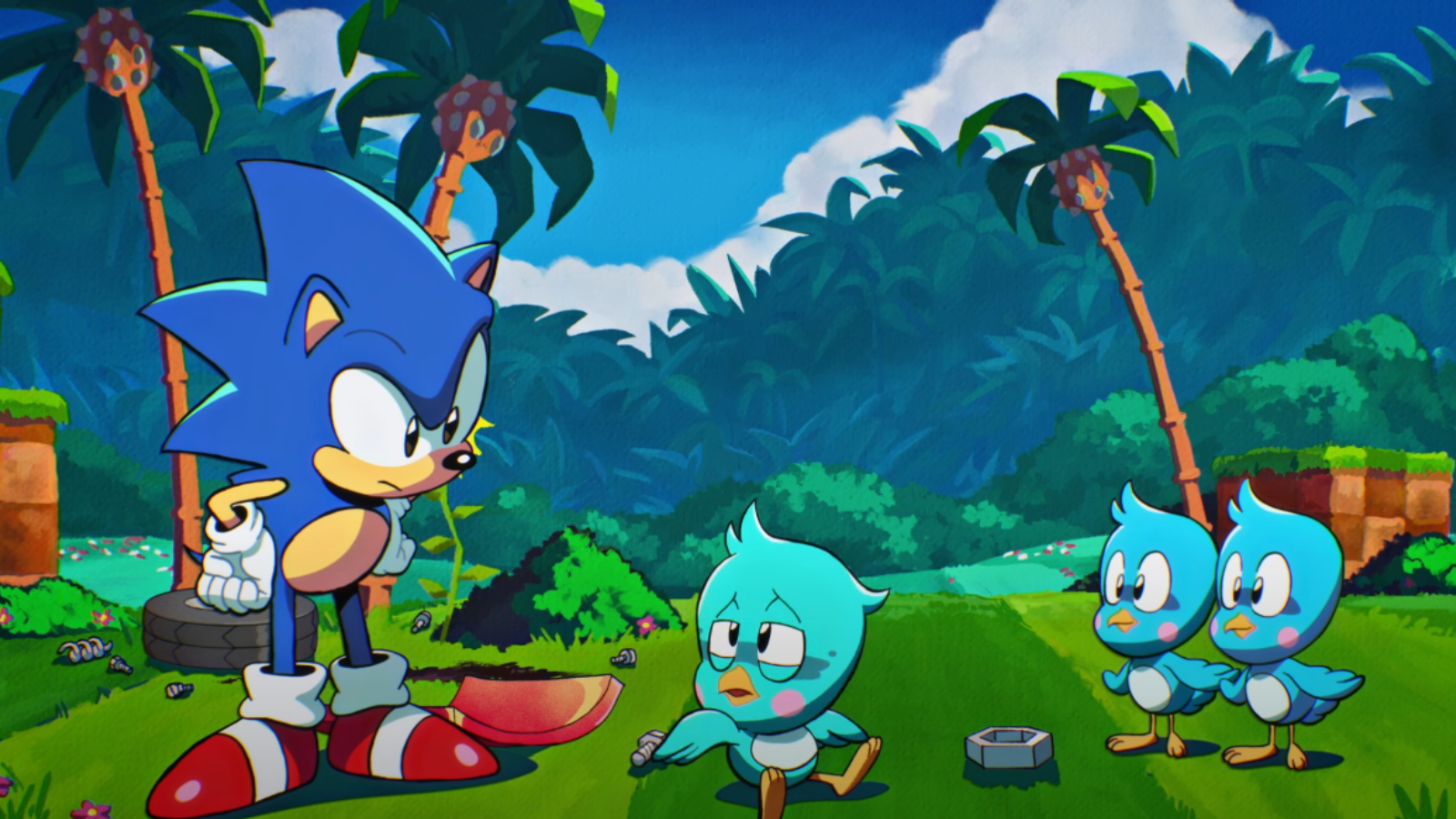 It's long been a gaming myth that Michael Jackson wrote music for Sonic the Hedgehog 3, sparking long-running rumours as to which parts of the soundtrack he was involved in.

Now, Sonic creator Yuji Naka has confirmed that Michael Jackson did indeed write music for the game.

"Does Sonic Origins Sonic 3 have a different song?" he tweeted out of the blue. "Oh my god, the music for Sonic 3 has changed, even though Sega Official uses Michael Jackson's music."


.: No Man's Sky out in October on Switch, will be single-player-only "at launch"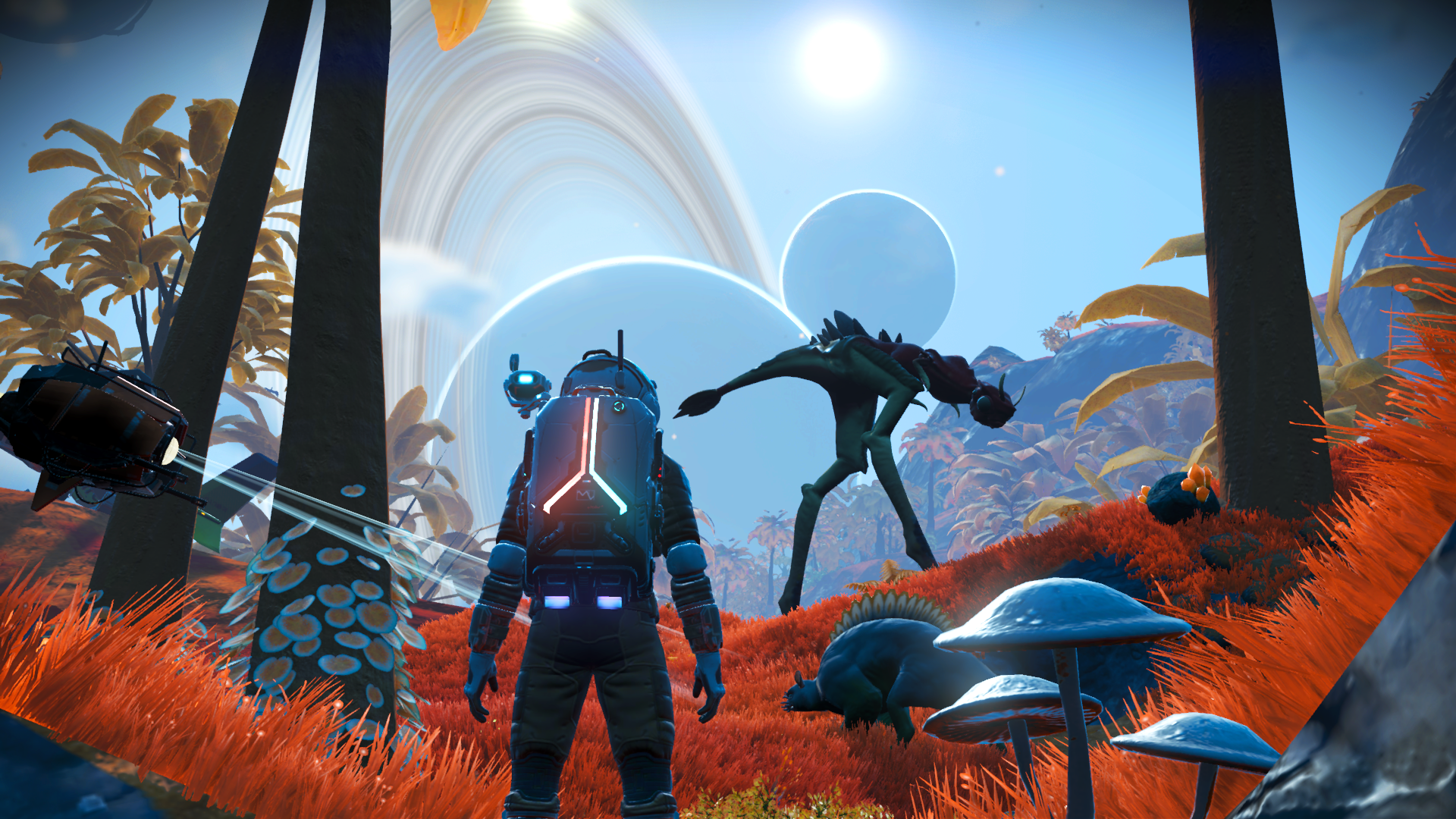 If an entire universe in the palm of your hand sounds neat, you're probably already excited about the launch of exploratory space sim No Man's Sky on Switch. And it turns out the wait for its arrival won't go on too much longer, with developer Hello Games having now confirmed it'll be coming to Nintendo's console - initially as a single-player-only experience - on 7th October.

No Man's Sky, of course, launched for PC and PS4 back in the summer of 2016, giving players an entire procedural universe to explore as their whims took them. That initial version memorably came in for some criticism, but Hello Games has continued to expand on the game's solid survival core since then, delivering over 19, often significant, free updates.

These have introduced the likes of base building, bobbleheads, farming, giant customisable space freighters, land and water vehicles, pilotable mechs, living ships, alien-infested space derelicts, new flora and fauna, pets, live-service-style community expeditions, music tools, sand worms, and more - all of which should be included at launch on Switch.


.: Cyberpunk 2077 gang-based board game smashes Kickstarter goal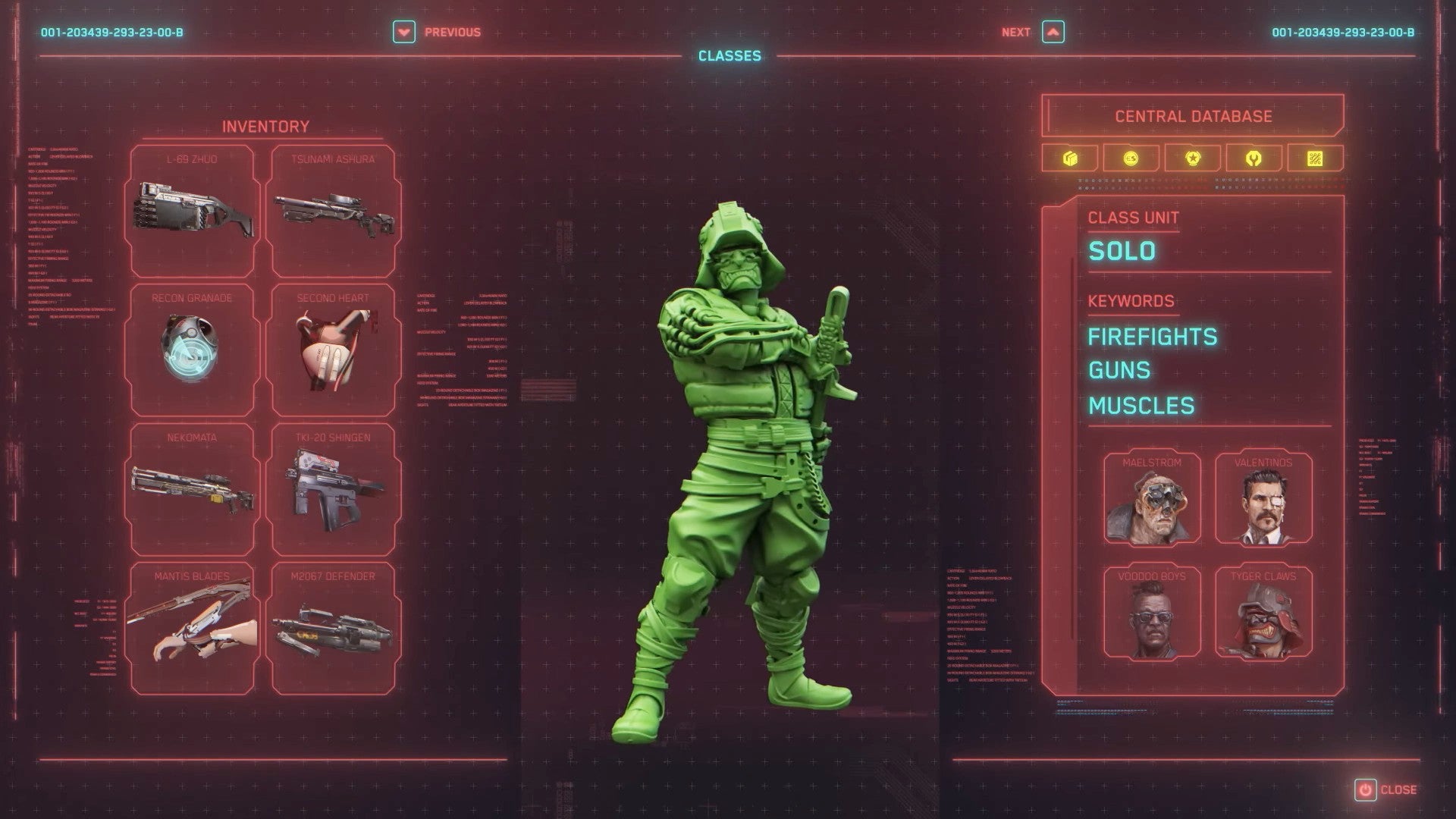 A new boardgame set in Cyberpunk 2077's dystopian world of Night City recently launched on Kickstarter, and has quickly surpassed its target.

The game, which is known as Cyberpunk 2077: Gangs of Night City - The Board Game, comes from a collaboration with CMON, whose other works include Zombicide, Blood Rage, The Others, Rising Sun, Massive Darkness and Arcadia Quest, to name but a few.

It sees up to four players taking on the role of the ruthless gangs vying for control in the "glittering hellhole" of Night City (much as the name suggests).


.: Twitch testing new UI layout to boost discoverability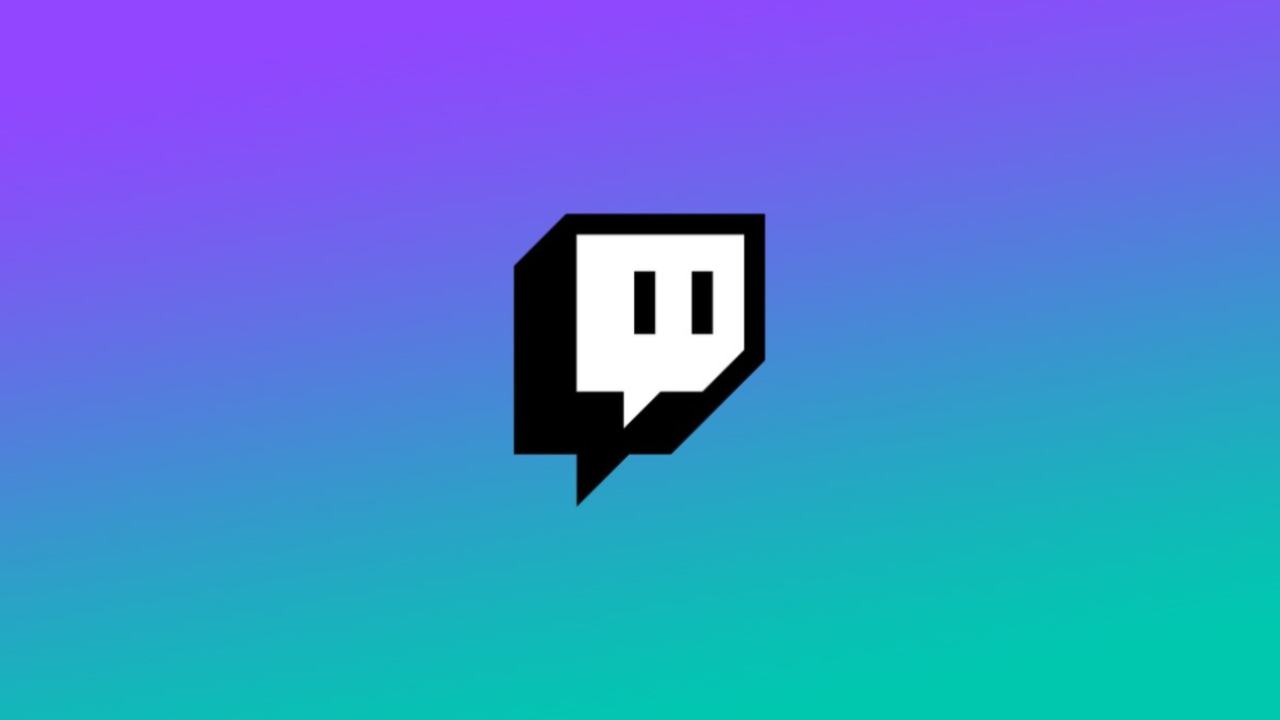 Twitch is testing a new UI layout intended to boost discoverability, but the reaction so far is mixed.

At present, viewing the different game categories on Twitch brings up a grid view of various streams that need to be clicked on individually to view.

The new version being tested adds a video at the top which auto-plays as users click through the grid of streams beneath, before choosing to join the stream or follow the streamer.


.: Taiko no Tatsujin Rhythm Festival coming to Nintendo Switch this October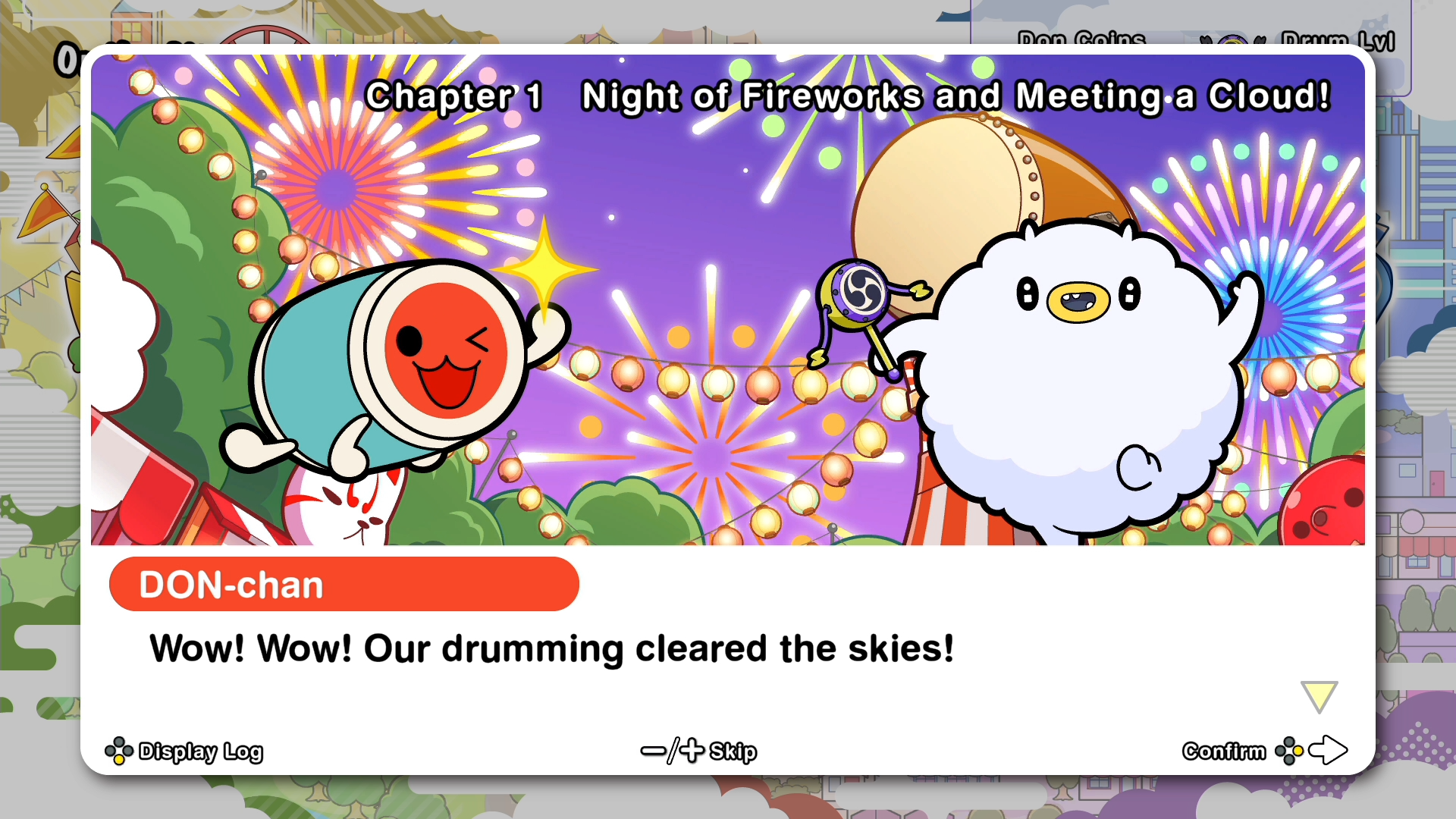 Bandai Namco Europe has revealed Taiko no Tatsujin Rhythm Festival will be marching its way onto the Nintendo Switch on 14th October.

And that's not all. The developer has also revealed that those who purchase the Taiko Drum Set edition will not only get the base game but the playable drums as well (ok, the clue was in the title with that one).

You can check out the trailer for Taiko no Tatsujin Rhythm Festival below.


.: Kojima Productions sells peace charm for Ukrainian refugees in Japan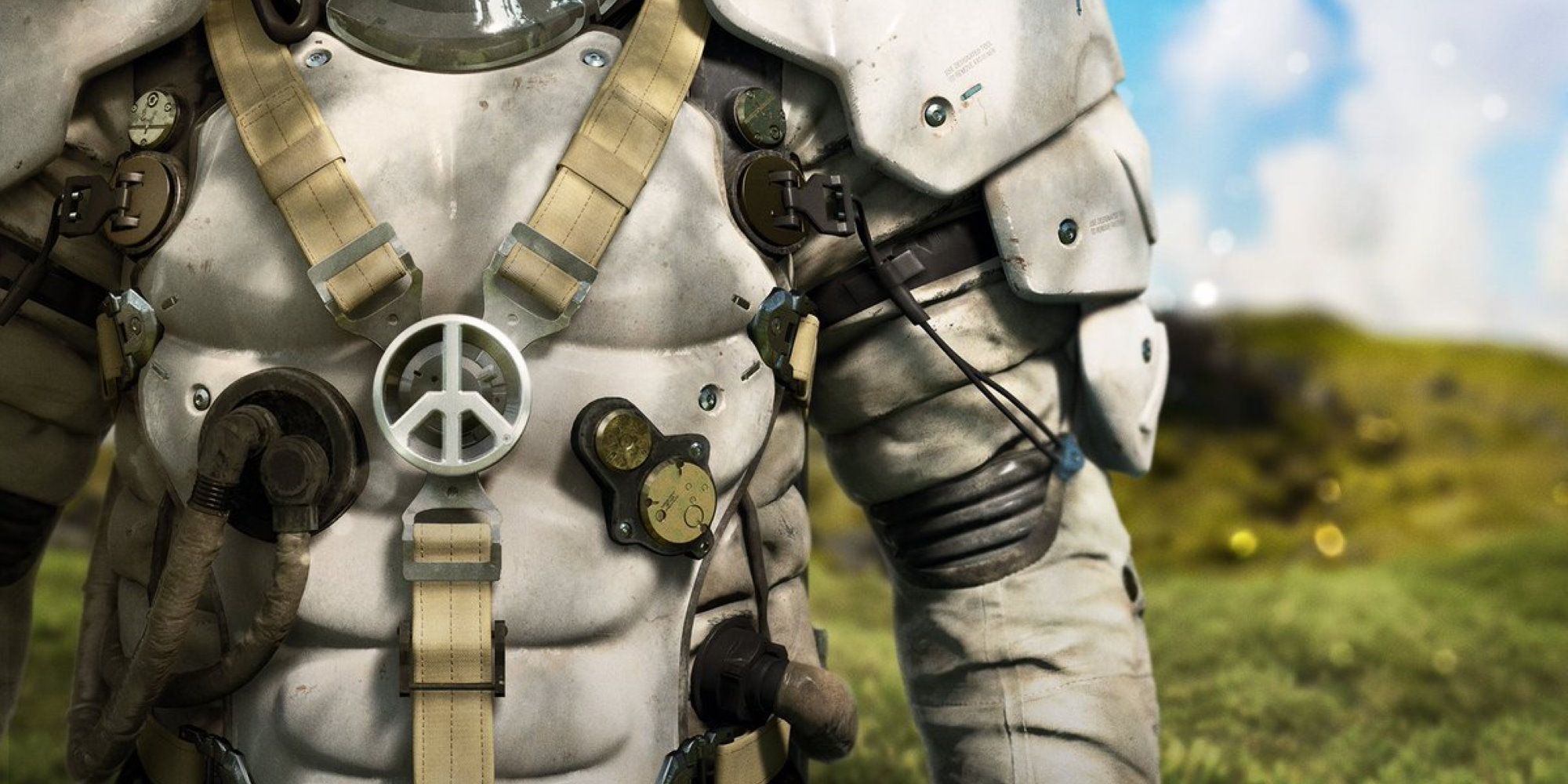 Kojima Productions is selling peace charms to raise money for Ukrainian refugees in Japan.

Named the Ludens Peace Mark Unit after the Kojima mascot, the physical charm is made of metal and comes with a strap.

"All proceeds from the sale of this product will be donated directly to those who have evacuated from Ukraine to Japan," reads a description on the store page.


.: Sony exceeds number of promised PlayStation Plus catalogue games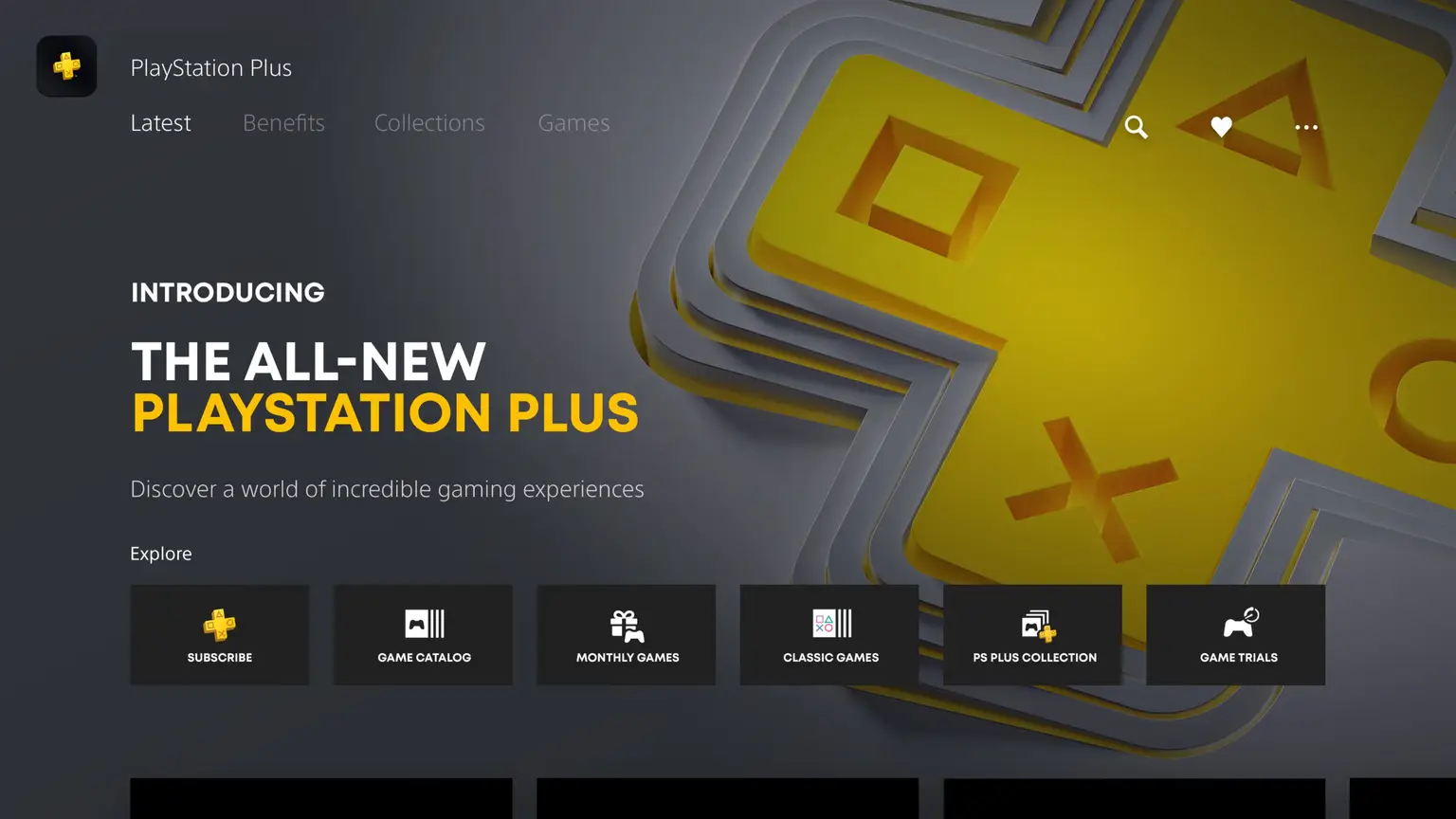 Sony has now exceeded the number of games it promised to make available as part of its PlayStation Plus Extra and Premium catalogues, after previously launching the service in other regions with far fewer titles than expected.

Fans had been eyeing the service's slow roll-out over the course of the past month through different countries around the world - until its final deployment in the UK and mainland Europe today.

Ahead of time, Sony had promised "up to 400" PlayStation 4 and PS5 games would be available to both PlayStation Plus Extra and Premium tier subscribers - though the initial launch in Asia fell well short. Eurogamer's list of PS4 and PS5 games available today comes to 429, though Sony caveats that not all of these will be available in all regions.


.: What if Elden Ring was a SNES game?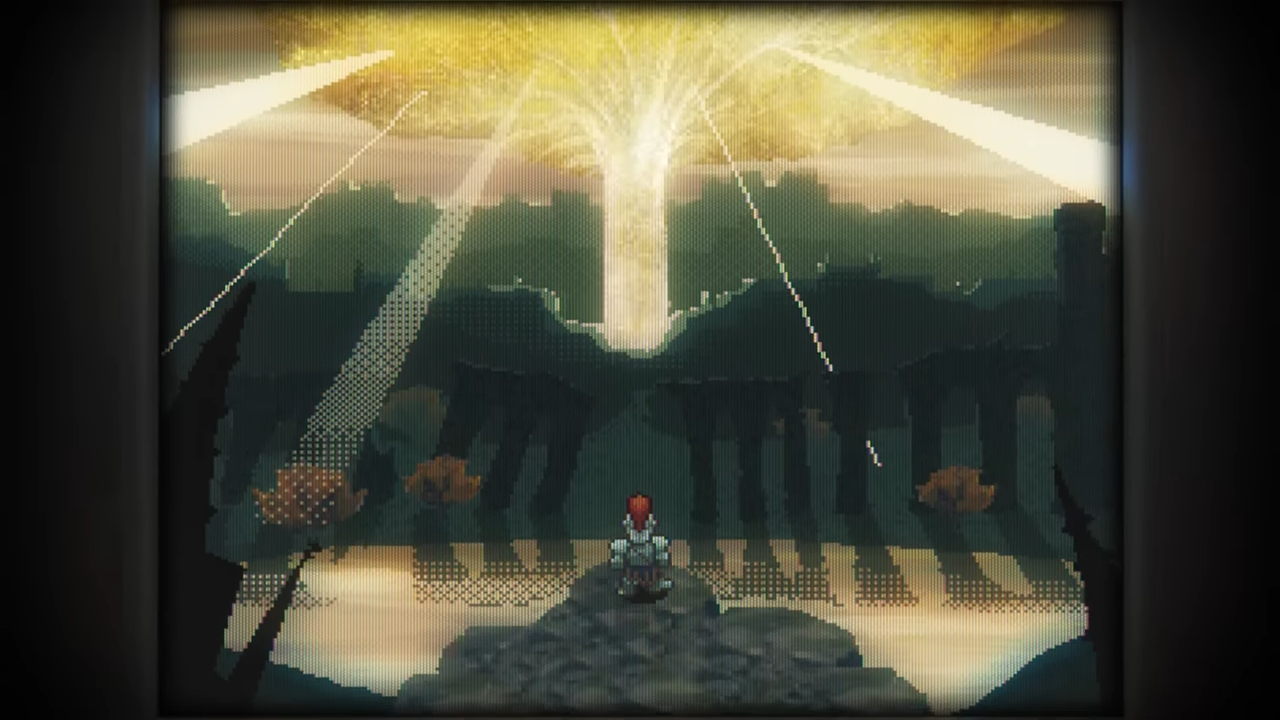 Elden Ring has already inspired countless mods and fan videos, including a playable demake on a Game Boy.

Now, Youtube channel 64 Bits has released a demake video of what Elden Ring would look like on a SNES. Spoiler: it looks fantastic.

Of course, it takes a top-down viewpoint akin to classic RPGs (the video notes Secret of Mana, Terranigma, and Final Fantasy 6 as inspiration), with a cute little Tarnished defeating various iconic bosses with melee weapons and magic.


.: Sonic the Hedgehog 2 powers past $400m box office milestone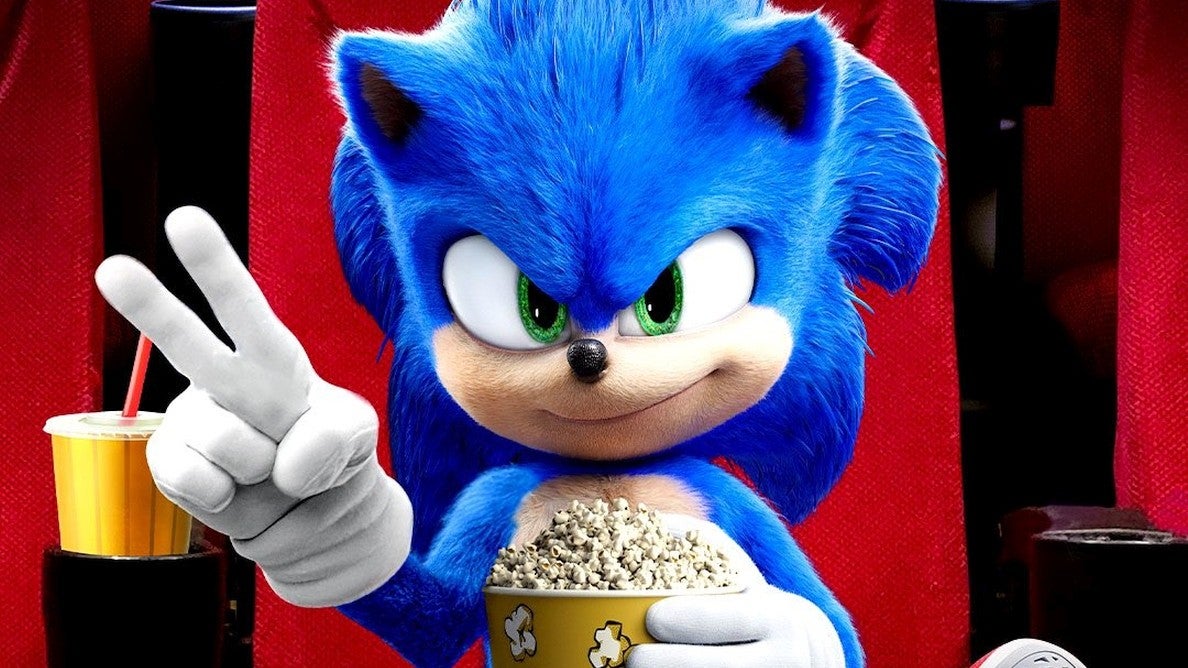 We know Sonic goes fast - he is, after all, a blue spikey blur of a hedgehog more often than not. But now, he has sped past one of his most impressive milestones yet and made Paramount a cool $400m at the box office.

The film is currently the eighth-biggest film launch worldwide this year, but, as Deadline reports, this place is likely to jump up a few notches with the film still to release in both Hong Kong and Japan.

These numbers are a pretty impressive sight, but perhaps not unexpected. After all, Sonic 2 reportedly enjoyed the greatest opening weekend for any video-game based movie ever on its release in April.


.: Super Stardust Portable quietly joins PlayStation Plus Premium catalogue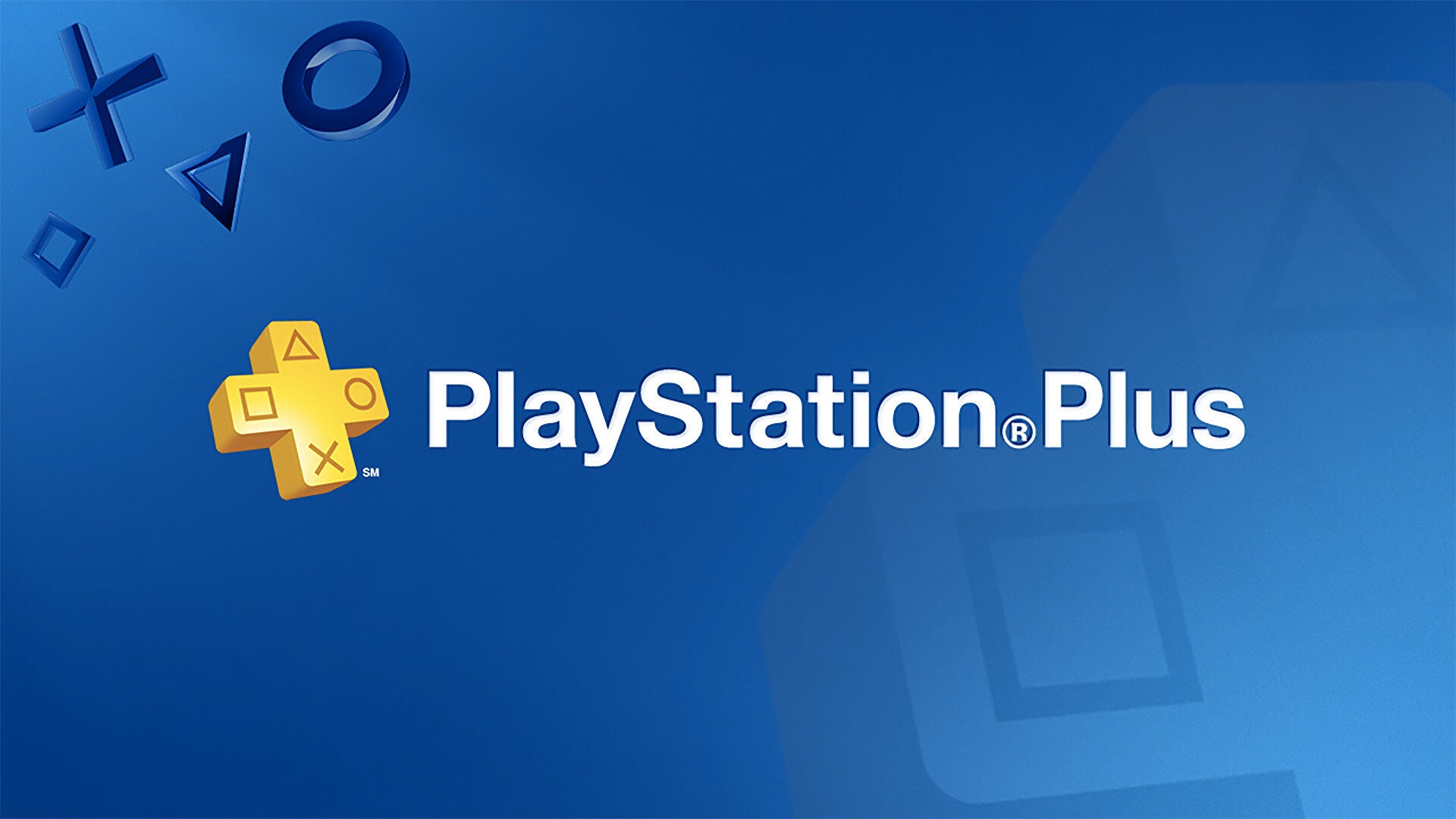 PSP classic Super Stardust Portable has been quietly added to Sony's PlayStation Plus Premium games list, though is currently a little difficult to find.

The handheld shoot 'em-up, originally launched in 2008, can be found by searching directly for the title in the PlayStation Store (thanks to reddit user Turb0_Thunder).

You won't find it (yet) via the Classic Catalogue menu, although it's unclear if this is because it's not due to go live yet, or a deliberate secret. (Either way, PlayStation's store interface isn't the clearest to filter and search through.)


.: PlayStation Plus Premium will get 60Hz NTSC options in future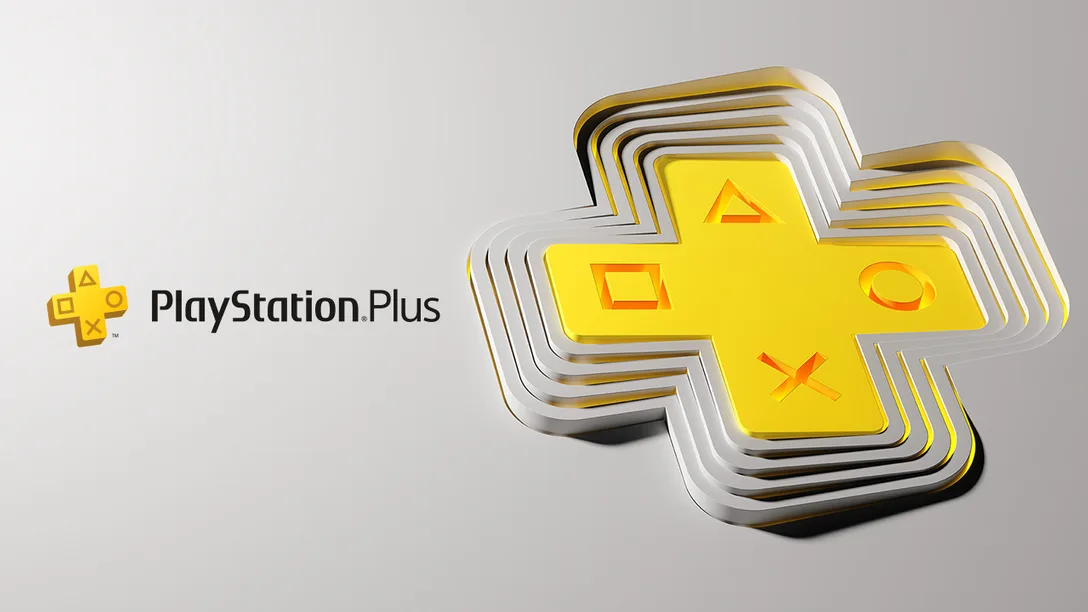 PlayStation Plus Premium has finally completed its planned worldwide rollout, and arrived in the UK and mainland Europe today.

However, many of its Classic Catalogue PlayStation 1 games are available only in their PAL 50Hz versions - a slower standard superceded by the NTSC 60Hz option available elsewhere.

This morning, Sony said it will provide "NTSC options for a majority" of these games in the future - though not detailed when or for which games.


.: Dome Keeper is gloriously horrible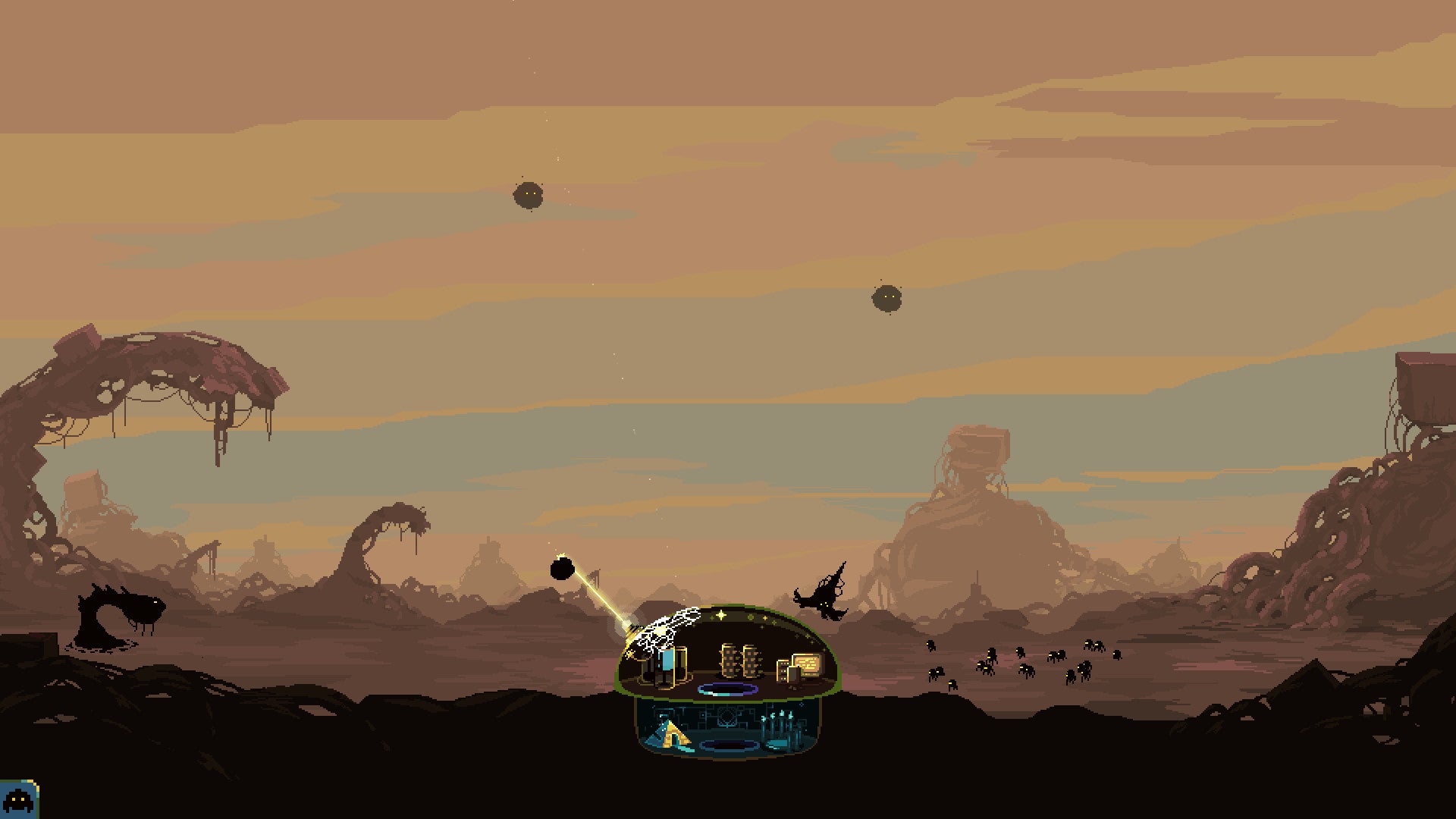 Dome Keeper is a thrillingly bad time. You know this sort of game: claustrophobic, tense, mercilessly well designed. A sharp design. The best kind of awful.

At first, playing the recent demo, I was like: hey, this is SteamWorld Dig! Kind of. I'm on an strange planet, protected by a funny little dome. There's a tunnel leading down, so down I go. I hit rock and start to drill. The rock breaks. Sometimes it contains gems, which I can haul back up to the dome to be processed. Sometimes I'm just making empty tunnels. The walls around me alive with possible riches. Where do I want to dig next?

Yes, this is SteamWorld Dig. Kind of. But then a buzzer goes off and, Oh god, what's this? What it is, is horrible aliens attacking the dome! Shreds of malignant shadow jumping out of nowhere and smashing at the dome, sending out cracks. How long can it last?


.: Jane Foster's Mighty Thor heads to Marvel's Avengers next week

It's been a good while since Square Enix's troubled live-service action-adventure Marvel's Avengers got itself a new playable hero - its most recent addition was the PlayStation-exclusive Spider-Man at the end of last year - but that drought will finally come to an end next Tuesday, 28th June, with the arrival of Jane Foster's Mighty Thor.

When developer Crystal Dynamics first confirmed Foster was to be Marvel's Avengers' next playable hero, the studio said the character would have "a lot in common" with the version of Thor already in-game, albeit with "elements that are distinctly Jane".

Crystal Dynamics has since expanded on that, revealing Foster will arrive with a few new baseline abilities setting her apart from Odinson, including a new ranged combo and new ranged power attack. There's also her new Intrinsic ability (All-Mother's Blessing), a new Overcharge ability (God Tempest), and a new Ultimate ability (All-Weapon) enabling her to smite foes using both the Undrjarn and Mjölnir.


.: Blade Runner: Enhanced Edition brings remastered classic to PC and consoles tomorrow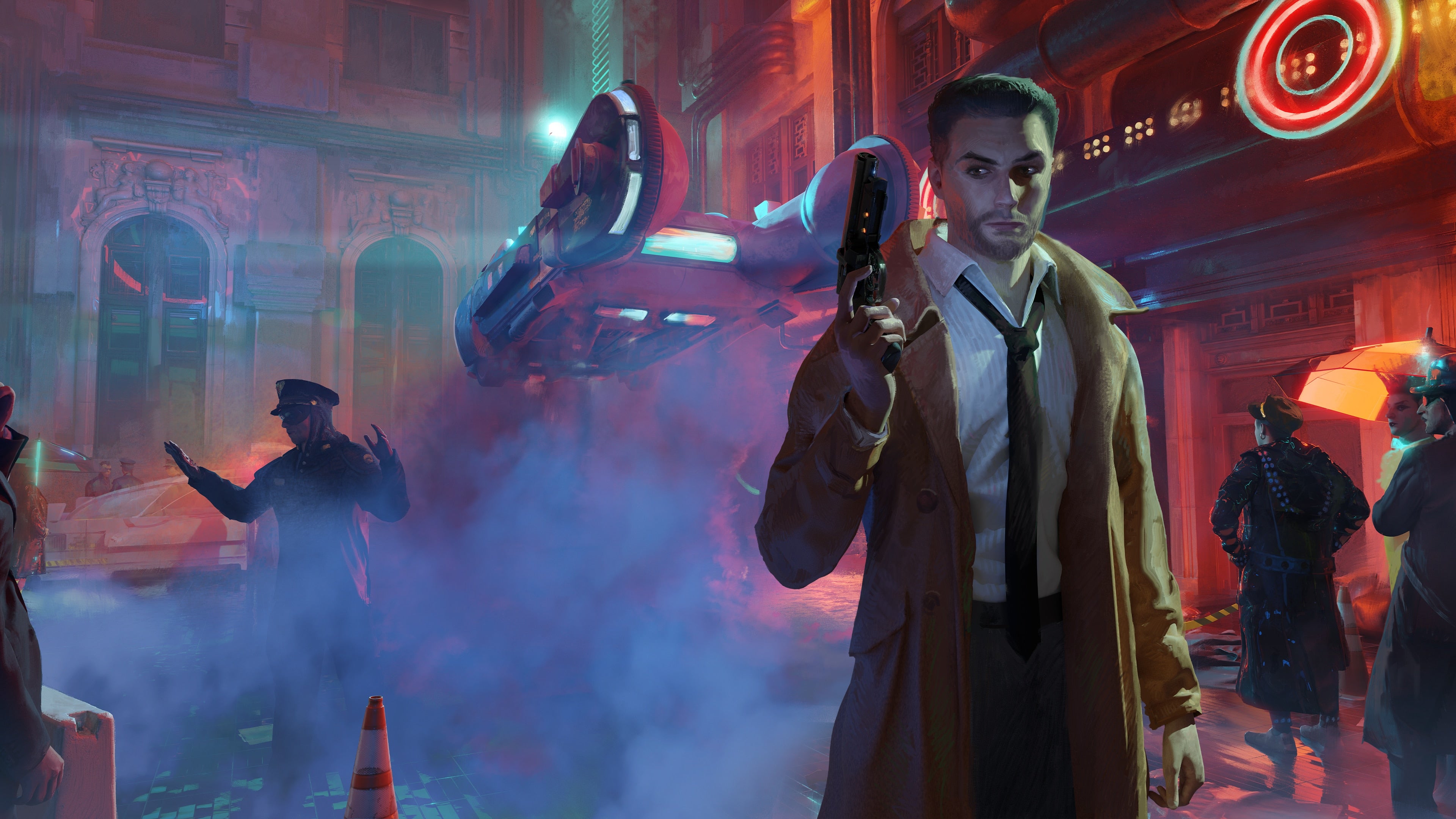 Despite running into some considerable set-backs shortly after its initial announcement, leading to an indefinite delay, developer Nightdive Studios' highly anticipated remaster of Westwood Studio's classic Blade Runner point-and-click adventure is finally complete, and will be launching for Xbox, PlayStation, Switch, and PC, tomorrow, 23rd June.

The Blade Runner game, for those unfamiliar, released in 1997, and, unlike the vast majority of licensed adaptations, was an extraordinary piece of work, not only managing to perfectly capture the neon-streaked dystopian atmosphere of the movie in a story that ran parallel to its action, but doing so in ways both wildly ambitious and legitimately groundbreaking.

Although Blade Runner takes its cue from narrative-driven point-and-click games, it immediately distinguishes itself from its genre peers by sending players, in the role of Blade Runner Ray McCoy, on a heavily randomised adventure. The goal remains the same each play-through, in that players must use their investigatory skills to identify and hunt down a number of replicants, but exactly which characters are replicants is determined at the start of a new game, subtly changing their behaviour as the story unfolds.


.: Creative Assembly reveals "ballsy" multiplayer sci-fi heist shooter Hyenas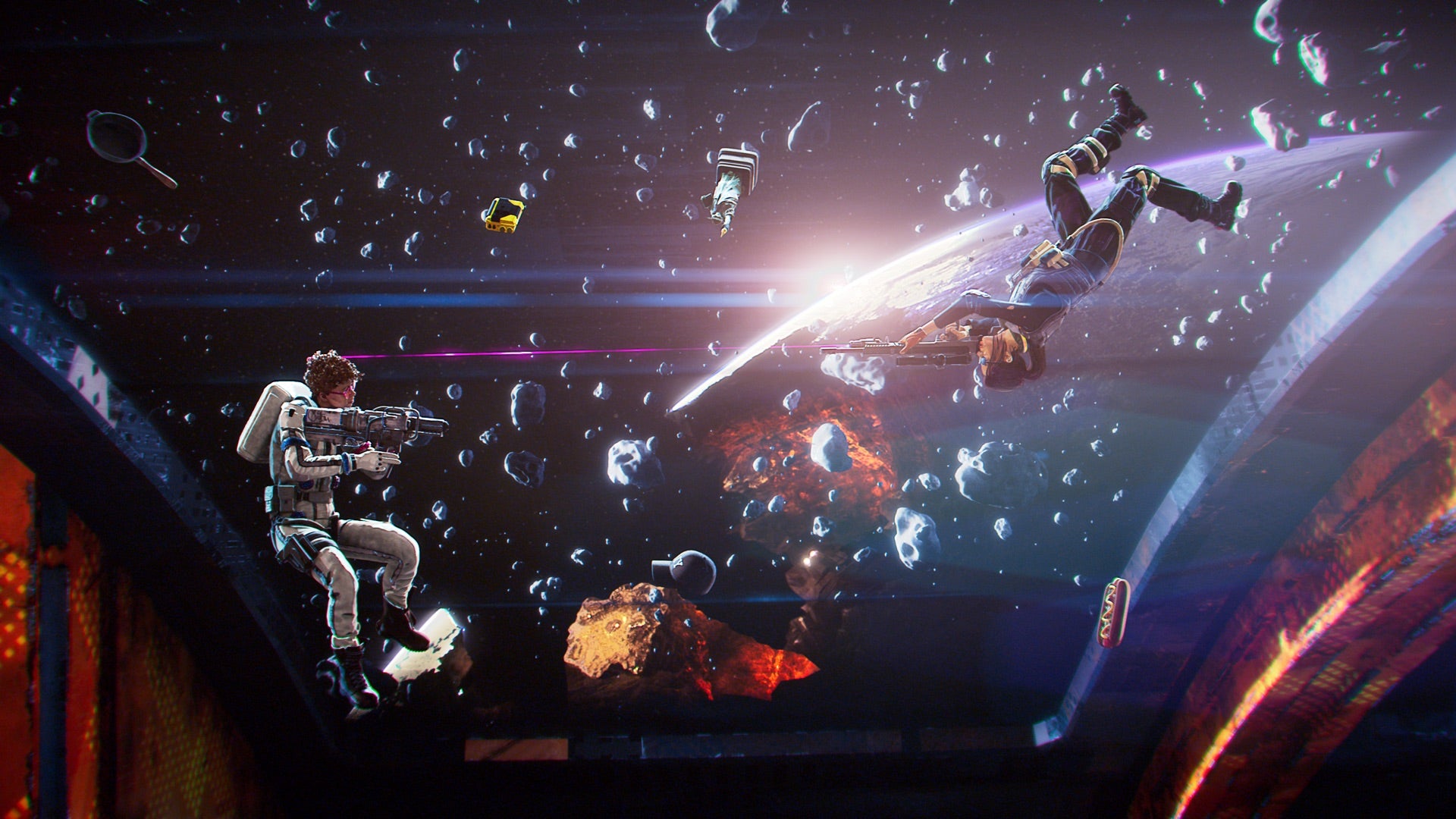 Developer Creative Assembly has finally unmasked Hyenas, its long-in-the-works sci-fi shooter - and while Alien Isolation fans might be a little disappointed to see it's not a much-hoped for successor, anyone who's ever dreamed of doing heists in a space should be very cheerful.

Creative Assembly first revealed it was working on a sci-fi shooter back in September 2018, calling it an "ambitious multiplayer title" and a "fresh take on the FPS genre" that would enable players to "embrace a variety of creative playstyles". Almost four years later, that project has now been named as Hyenas, a "ballsy entry into the most competitive genre in gaming".

"In Hyenas, the world is broken... literally," explains Creative Assembly. "The billionaires have finally made it to Mars, leaving Earth and those tax bills far behind. The zero-gravity tech that powered their journey has shattered our planet, abandoning us in a drifting slum called the 'Taint'. The only thing the rich care for is rare Merch, pop culture swag from the lives we left behind, which they loot from the rubble to furnish their Martian mansions."


.: As Pokémon Go introduces in-person only raids, Niantic confirms remote raiding option will generally remain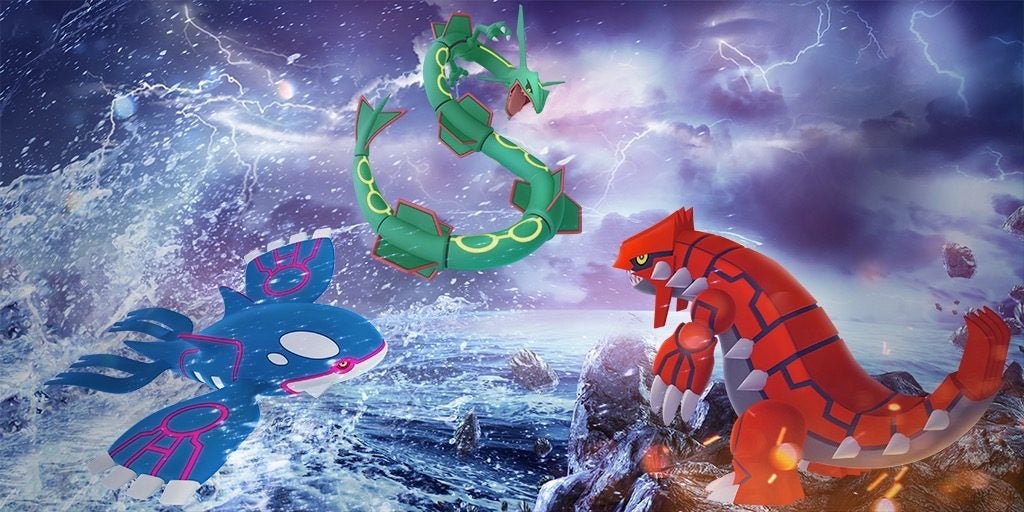 Pokémon Go developer Niantic has said it has no current plans to remove the option of battling in raids from afar - a popular mechanic introduced in response to Covid lockdowns.

Some fans had feared the concept would be cut - as other pandemic-era bonuses and gameplay have already been - especially as Niantic recently announced a new in-person only raid variety, which will debut this weekend for the game's next Community Day.

"That's a unique experience that we're setting up just for these extra bonuses in Community Day," Pokémon Go game director Michael Steranka told me today, referring to the bonuses players will get to extend their local Community Day experience by taking part in the game's new in-person-only event raids.


.: Elden Ring player stumbles on unknown invisible boss

An Elden Ring player has accidentally stumbled on an unknown - and invisible - boss thanks to a randomiser mod.

YouTuber MythyMoo used an item and boss randomiser mod that mixes up the placement of acquired items and bosses, which can massively impact the difficulty of a run. The mod also mixes up the names of each boss.

Except, as PCGamesN reports, things took a turn when MythyMoo arrived in the Consecrated Snowfield, an area with various field bosses.


.: Deleted GTA Vice City mission cast Tommy Vercetti in a movie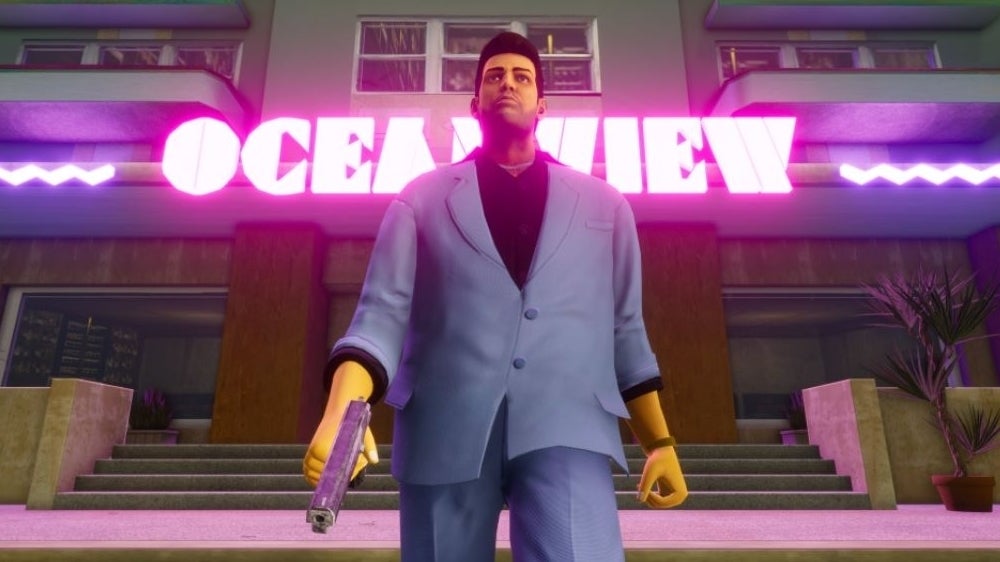 A dataminer has discovered code that appears to be remnants of a cut mission in the original Grand Theft Auto: Vice City.

Youtuber Vadim M found the code buried in the recently remastered Vice City: Definitive Edition.

What's interesting is that the code isn't on the original retail copy of the game, hence why it was only just discovered.


.: Epic Games Store rolls out random game ratings and polls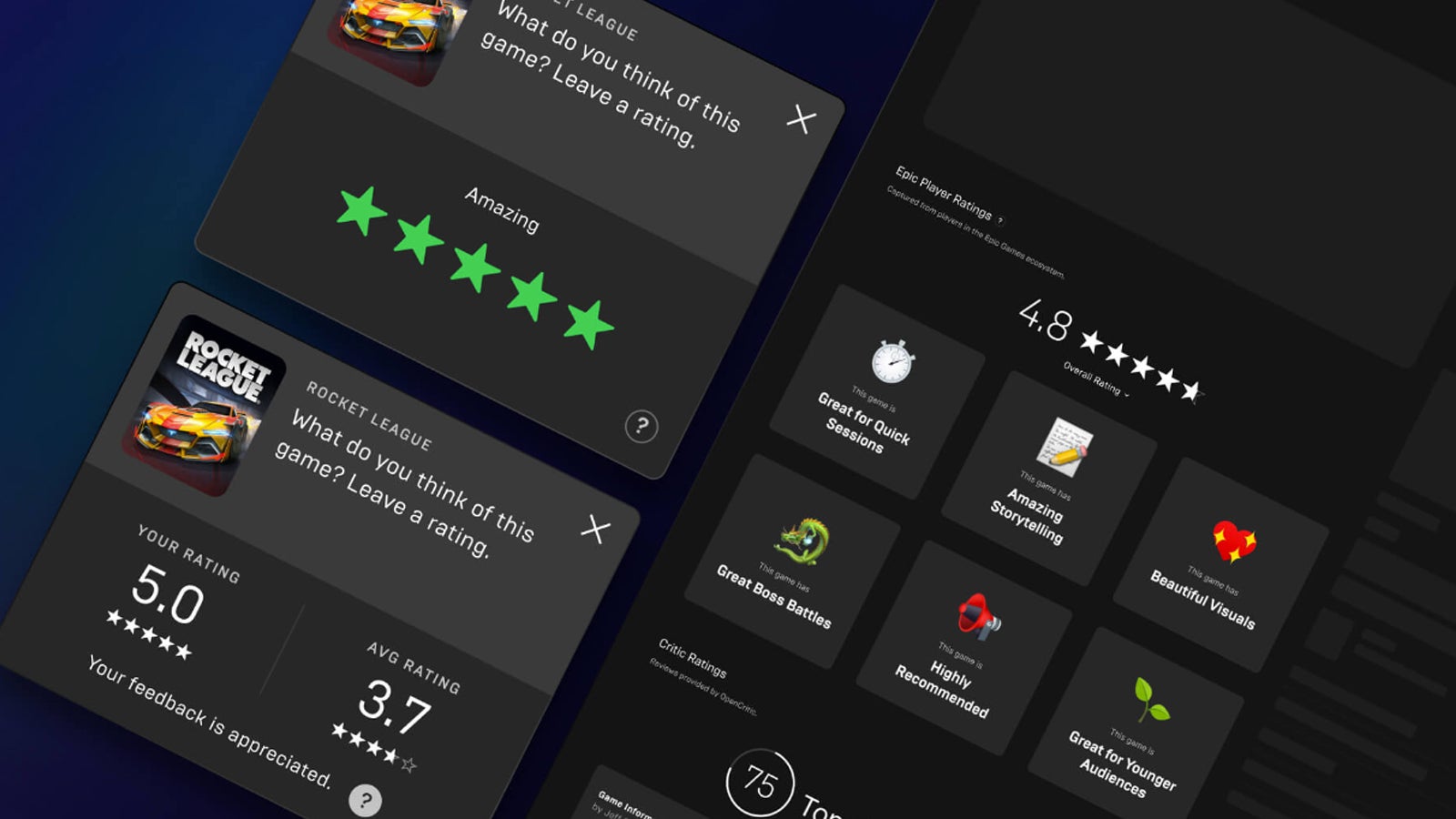 The Epic Games Store has launched its own version of user reviews and tags, via randomised game ratings and polls it hopes will avoid the kinds of review bombing seen frequently on Steam.

The ability to rate a game on a five-star scale will be randomly offered to owners of that title who have played it for more than two hours.

"Because these requests are randomised, we won't spam our players, and we probably won't ask about every game or app used," Epic Games explained. "This approach protects games from review bombing and ensures people assigning scores are actual players of the games."


.: Xenoblade Chronicles 3 reveals its expansion pass in today's Nintendo Direct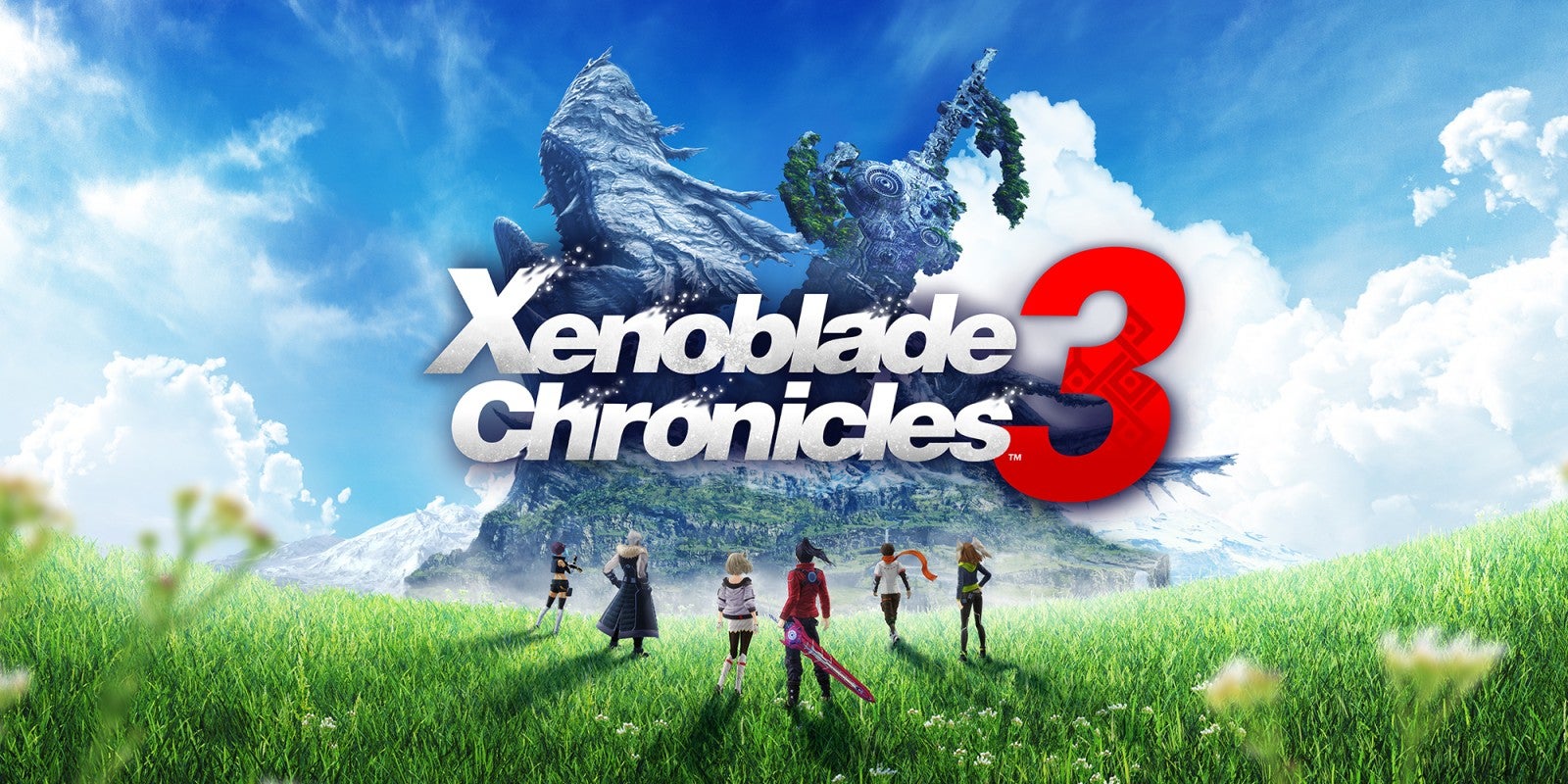 Nintendo presented a deep dive into the imminent JRPG epic Xenoblade Chronicles in today's focussed Direct presentation, revealing an expansion pass that unlocks helpful items and outfits upon the game's release next month and that will provide access to a new story scenario that's set to launch before the end of 2023.

There was plenty more shown off, with Xenoblade Chronicles 3 thankfully dialling back some of the anime excesses of Xenoblade Chronicles 2 - there was not a single improbably proportioned sidekick to be seen - while restoring some of the scale and wonder of Xenoblade Chronicles X.

Set on the planet of Aionios, Xenoblade Chronicles 3 is set against a backdrop of warring factions from the nations of Keves and Agnos, and a world in which people have pre-determined lifespans of 10 years. Your party is drawn from three characters from each side who've put their differences aside - and opening up a broader, deeper take on combat that's rich with systems.


.: Final Fantasy 16's Eikon summons likened to nuclear weapons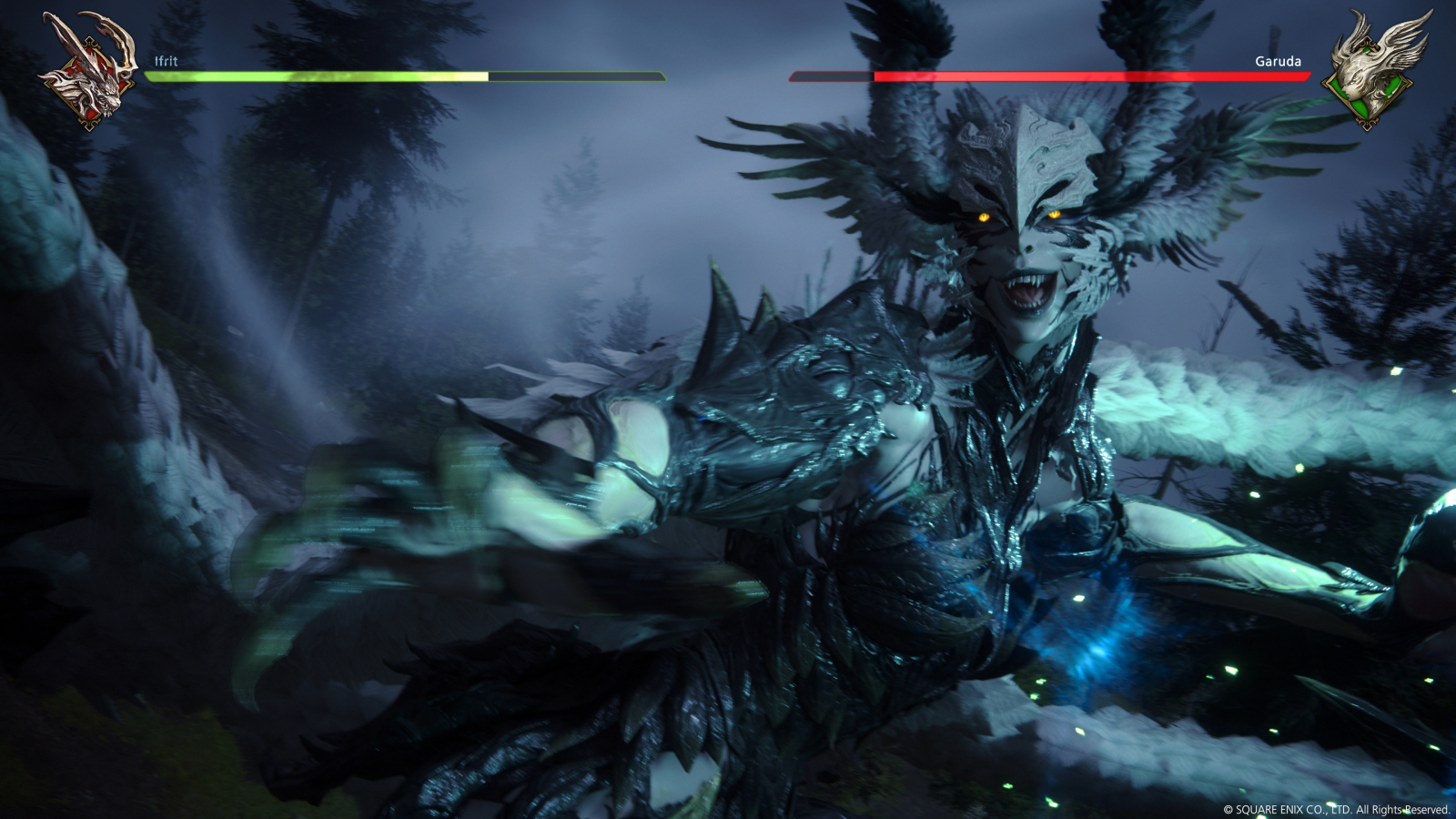 Final Fantasy 16's story will feature Eikon summons and a Mother Crystal, which producer Naoki Yoshida has likened to nuclear weapons and oil-rich countries.

The news comes from a Famitsu interview, translated by streamer and Final Fantasy fan Aitai Kimochi.

If you want to avoid story spoilers, click away now.


.: Fire Emblem Warriors: Three Hopes runs better than Age of Calamity did on Nintendo Switch - but problems remain

Omega Force is certainly in a unique position - as stewards of the long-running Warriors series, it has had the opportunity to work on a wide range of intellectual properties from Zelda to Gundam. Today though, we're taking a look at Fire Emblem Warriors: Three Hopes, which shares the world and stylings of the incredibly popular Fire Emblem: Three Houses. I was curious to learn how the change in setting has affected the gameplay this time around and whether this Switch game performs better than the pretty but famously low-frame-rate Hyrule Warriors: Age of Calamity.

Before we get into the performance, let's talk about what the game is actually like. Three Hopes is a Warriors game through and through - complete with massive stages to explore, enemies to decimate and special moves to unleash - but it also expands upon the formula by being the most narrative-driven Warriors game I've played. The story follows a mercenary named Shez that joins one of the titular three houses, with the choice effectively changing the trajectory of the story which is told with character conversations after each scenario and in camp sequences where you can run around and interact with your team. In battle, there are also changes - you now have access to a map which allows you to send key units to attack enemies and accomplish objectives. Overall, it's a more nuanced and complex take on the Warriors series that feels surprisingly satisfying.


.: Hackers steal $2m worth of CS:GO skins from collector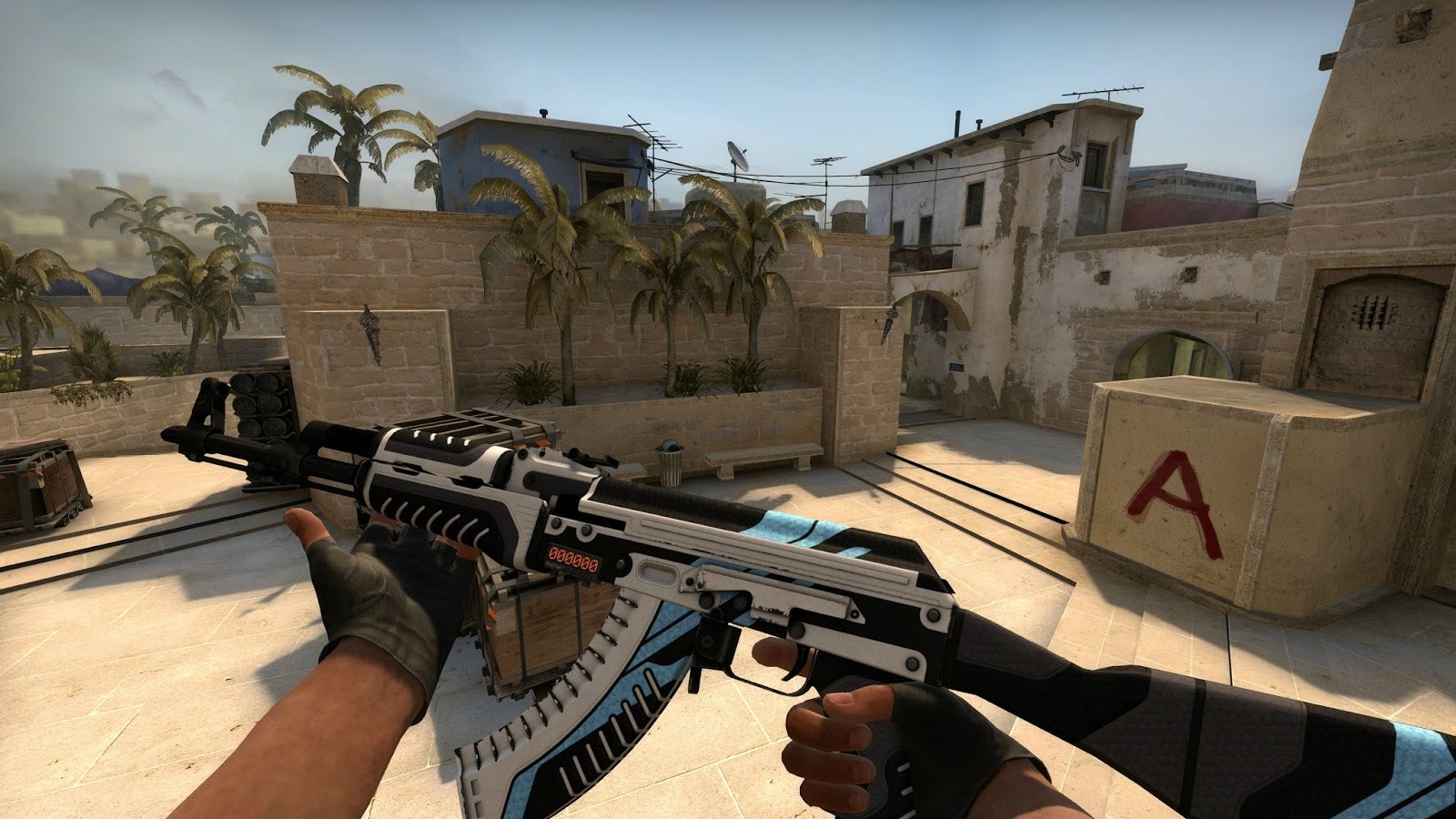 Anyone who plays Counter-Strike: Global Offensive knows that it's a cosmetic collector first and first-person shooter second.

Some players take their cosmetic inventory very seriously, which they can buy and sell for hundreds of pounds.

Now one unfortunate collector claims their entire inventory - worth an estimated $2m - has been stolen by hackers (thanks, PCGamesN).


.: Red Bull Racing suspends Juri Vips for using racial slur on Twitch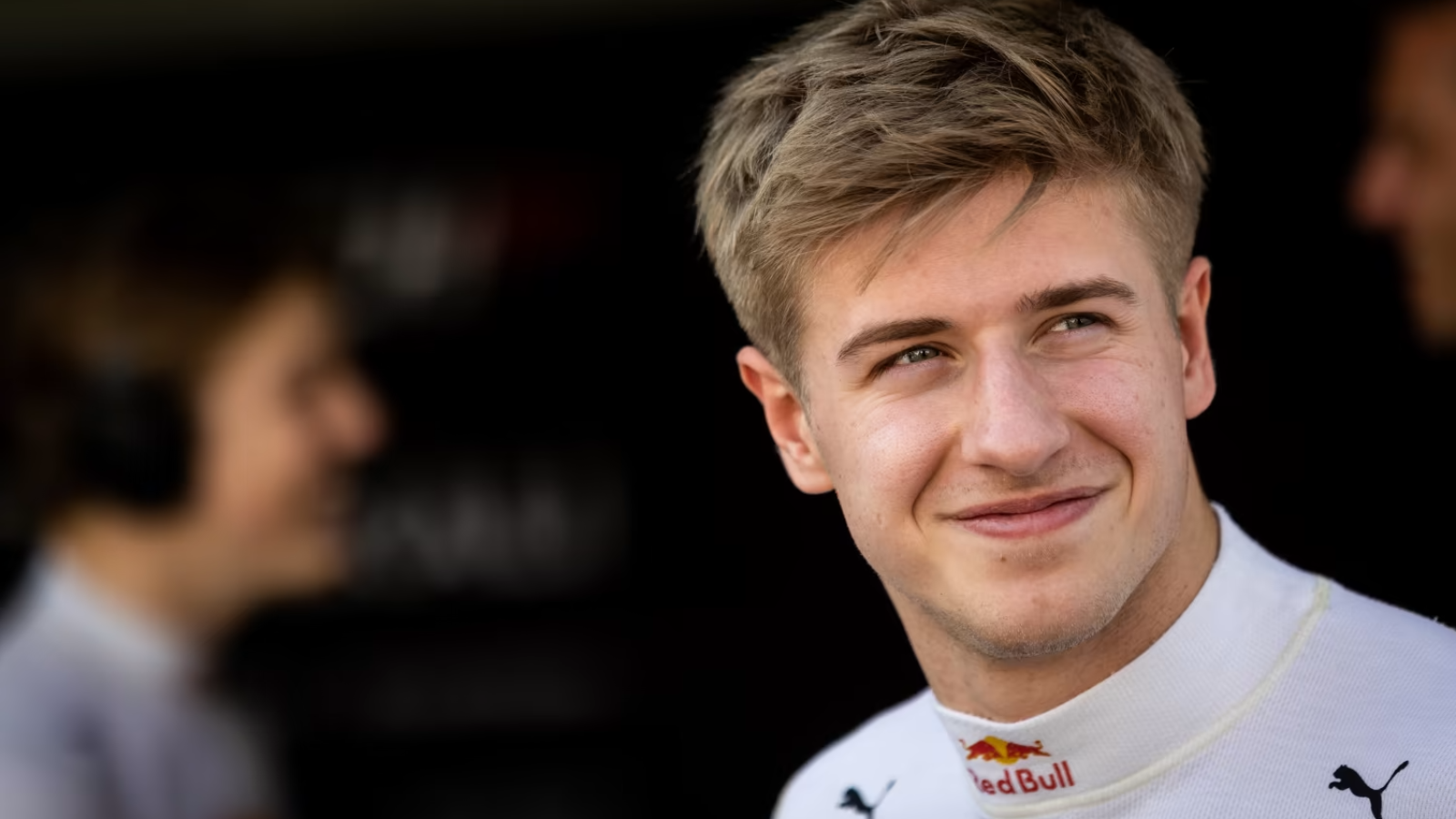 Red Bull Racing has suspended junior driver Juri Vips after he used a racial slur while streaming on Twitch.

On Monday, Vips streamed Call of Duty: Warzone with fellow Red Bull junior driver Liam Lawson. As has been clipped, Vips cursed and said the n-word, to which Lawson replied "Juri!" and laughed.

Lawson also asked Vips to wear a pink Red Bull cap, to which he replied "No, that's gay". Lawson responded: "Juri, you can't say that".


.: Pokémon Go adds first new Pokéball in years, as part of in-person Go Fest events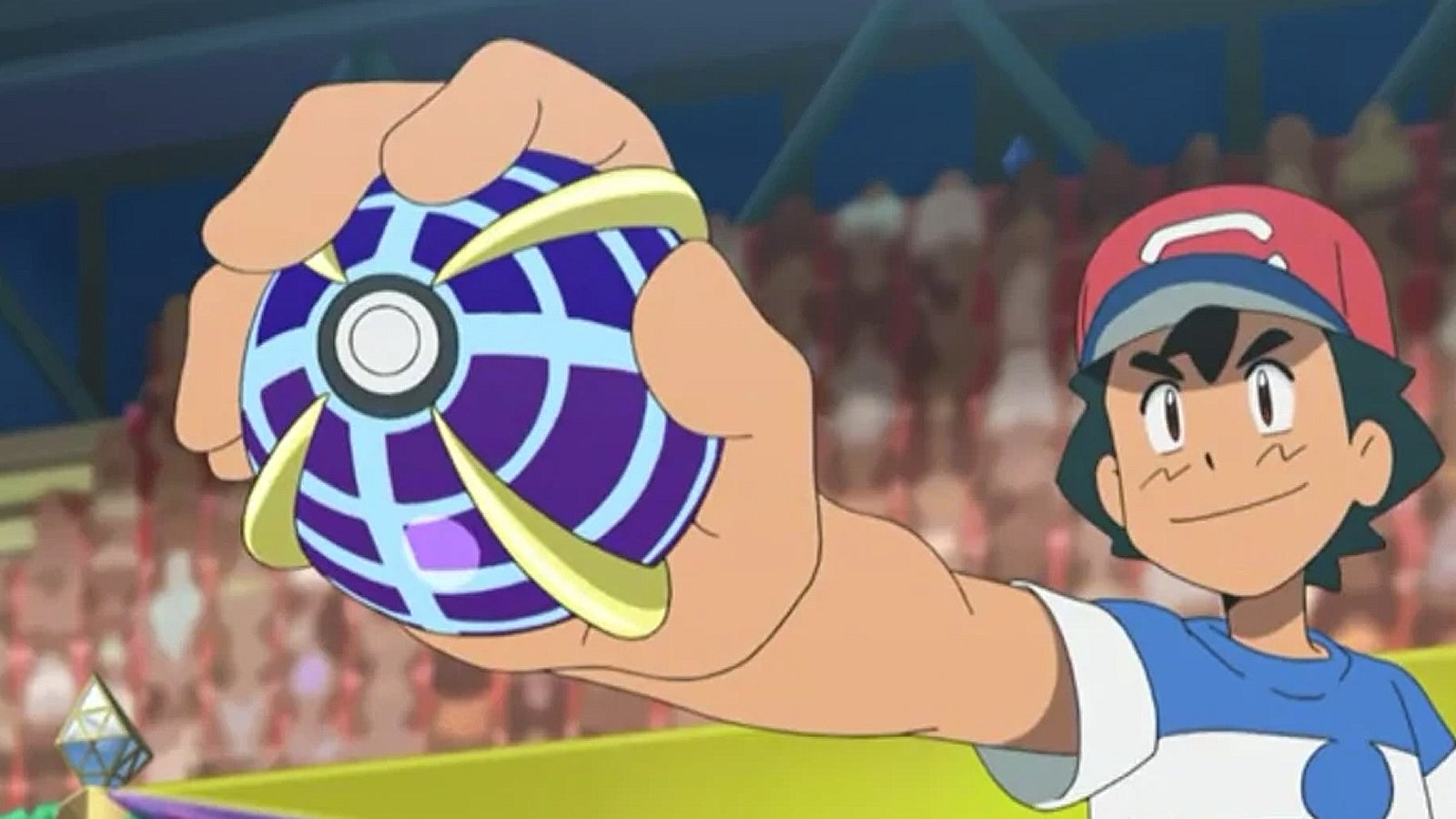 Pokémon Go will add its first new Pokéball in years, and it's a fan-favourite design from the Nintendo Switch games Pokémon Sun and Moon.

The Beast Ball is a galactic-looking version of the regular Pokéball designed specifically for capturing Ultra Beasts, the extra-dimensional creatures which featured in Sun and Moon (and most recently arrived in Pokémon Go) via creepy wormholes.

Players at Pokémon Go's three big in-person gatherings in Berlin, Seattle and Sapporo this summer will be first to use Beast Balls over the next six weeks, and get first access to one of the next three Ultra Beasts to arrive.


.: The Terminator is landing in Call of Duty: Warzone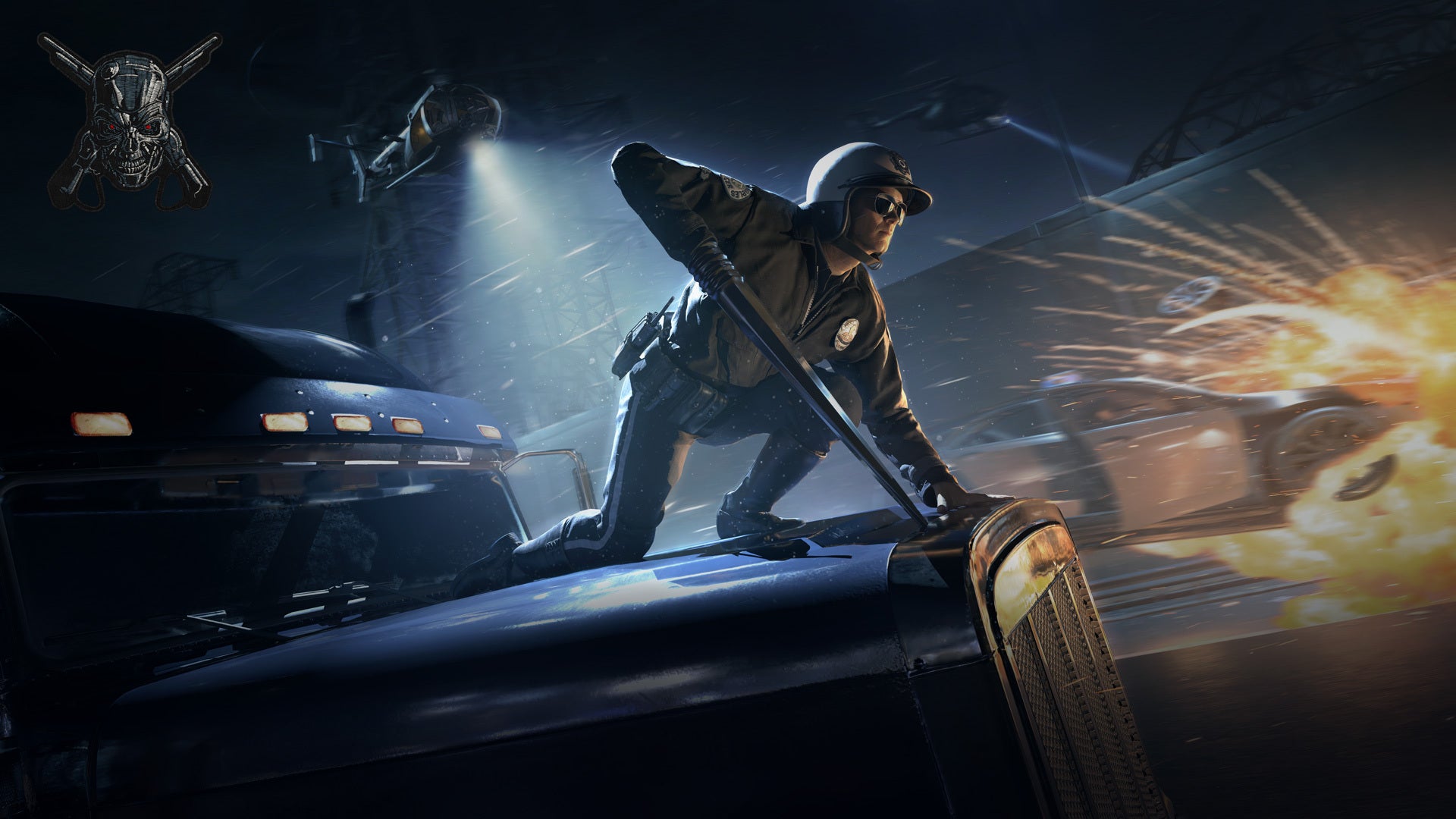 After last season's King Kong x Godzilla battle, Activision's flagship battle royale gets even wackier with an appearance of The Terminator.

Better yet, you're spoiled for choice, with Season four of Warzone giving you the option to play as the orginal T-800 or its succesor the T-1000 (Schwarzenegger voice lines not included).

Activision being Activision, the two Terminators are not bundled together, but rather as seperate time-limited packs.


.: Gran Turismo 7's June update introduces a surprise new track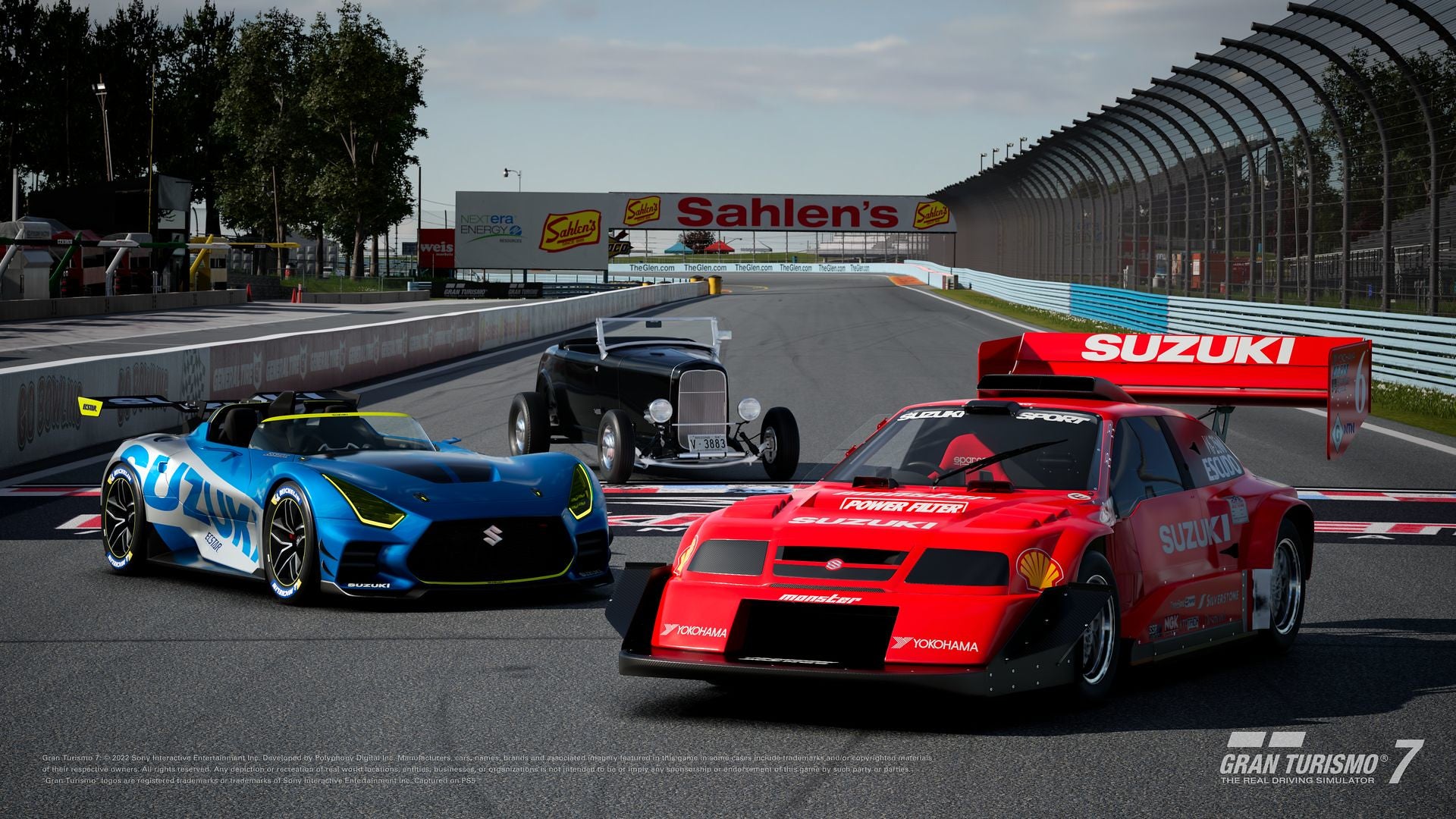 A new update for Gran Turismo 7 lands early tomorrow, bringing three new cars previously teased as well as the surprise introduction of a track that's entirely new to Polyphony Digital's series.

Watkins Glen International is a staple of the US racing scene, playing host to F1 until it was deemed unsafe after a series of fatal accidents. It's a ramshackle kind of place that now plays host to the likes of IMSA and NASCAR, and it's an absolute delight to drive either of the configurations that are on offer in Gran Turismo 7's take on the track.

There's a trio of new cars too, with a brace of Suzukis including a new fictional 'Vision' car alongside the iconic V6 Escudo Pikes Peak Special (now how about putting Pikes Peak in the game, seeing as Gran Turismo's been squatting on the official licence for the legendary course for a while?).


.: Yoshida confirms Final Fantasy 16 includes party members in its action-heavy combat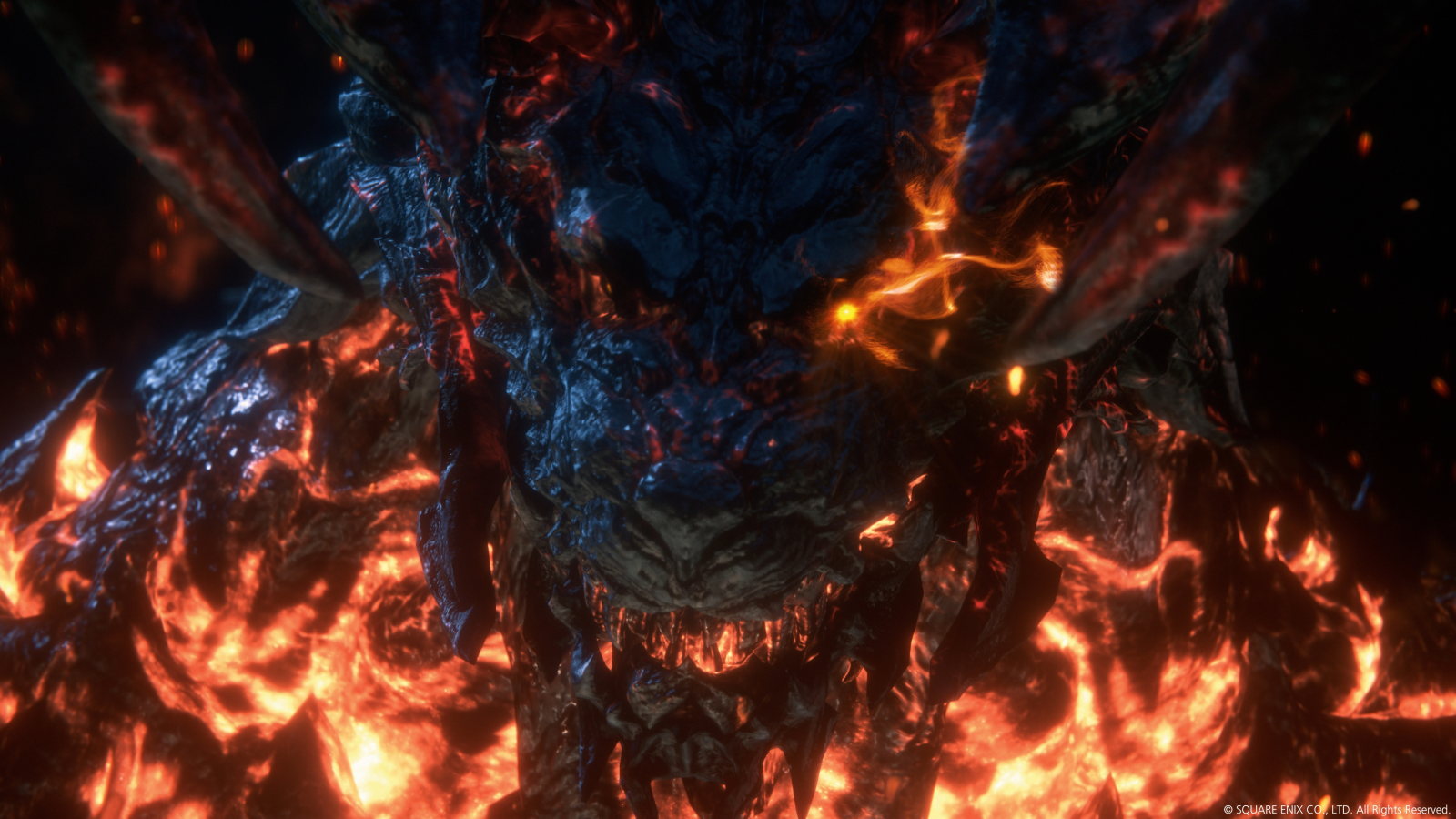 Final Fantasy 16 will include party members in combat, despite the fact that recent trailers have focused solely on protagonist Clive.

Fans have speculated whether other characters will join battles, which producer Naoki Yoshida confirmed to IGN - although they will remain AI-controlled.

"We didn't want to overwhelm users in our newest trailer, so we focused solely on Clive's battles. That said, for most of his journey, Clive will be accompanied by one or more companions. These companions will participate in battle, as well as trade banter with Clive. That said, the party members will be AI-driven so as to allow players to focus solely on controlling Clive," said Yoshida.


.: Yoshida admits worry over juggling Final Fantasy 16 and 14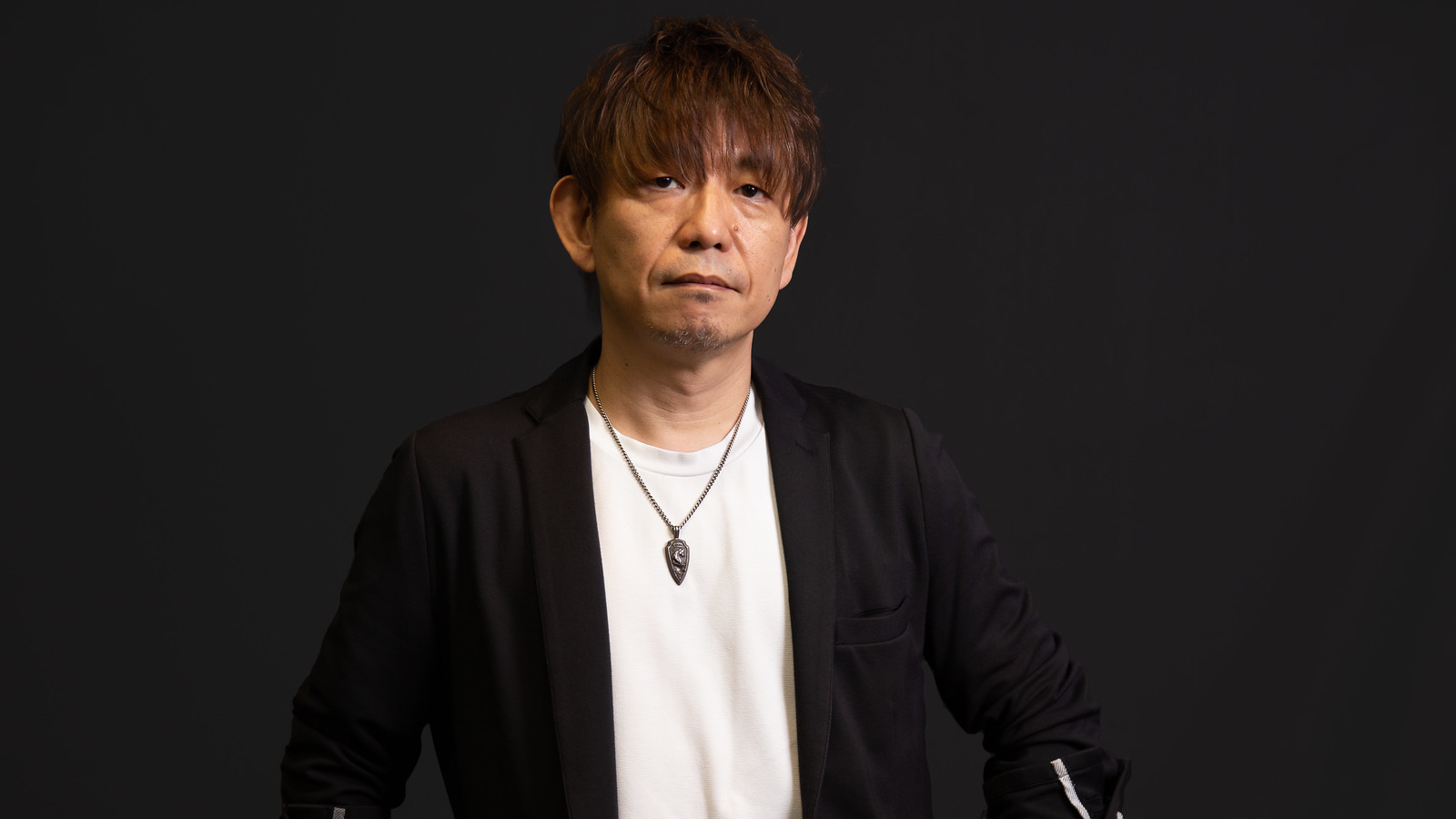 Naoki Yoshida has said he was worried about taking on Final Fantasy 16 while continuing his work as producer and director on MMORPG Final Fantasy 14.

In a PlayStation Blog interview, the Final Fantasy 16 producer describes how he was honoured to be offered the opportunity to work on a single-player game in the series, but thought fans may criticise him.

"I said 'Thanks, but I have my hands full with Final Fantasy 14, so let me think about it.' I was truly honoured that the company would choose my section, Creative Business Unit 3, to be responsible for making the next entry in the FF series. But, as you probably know, I'm already the producer and director of Final Fantasy 14. I was worried that if I took on the directorship of 16, too, fans of both games would have good reason to believe I wasn't giving either project my full attention," said Yoshida.


.: Sony set to reveal new hardware next week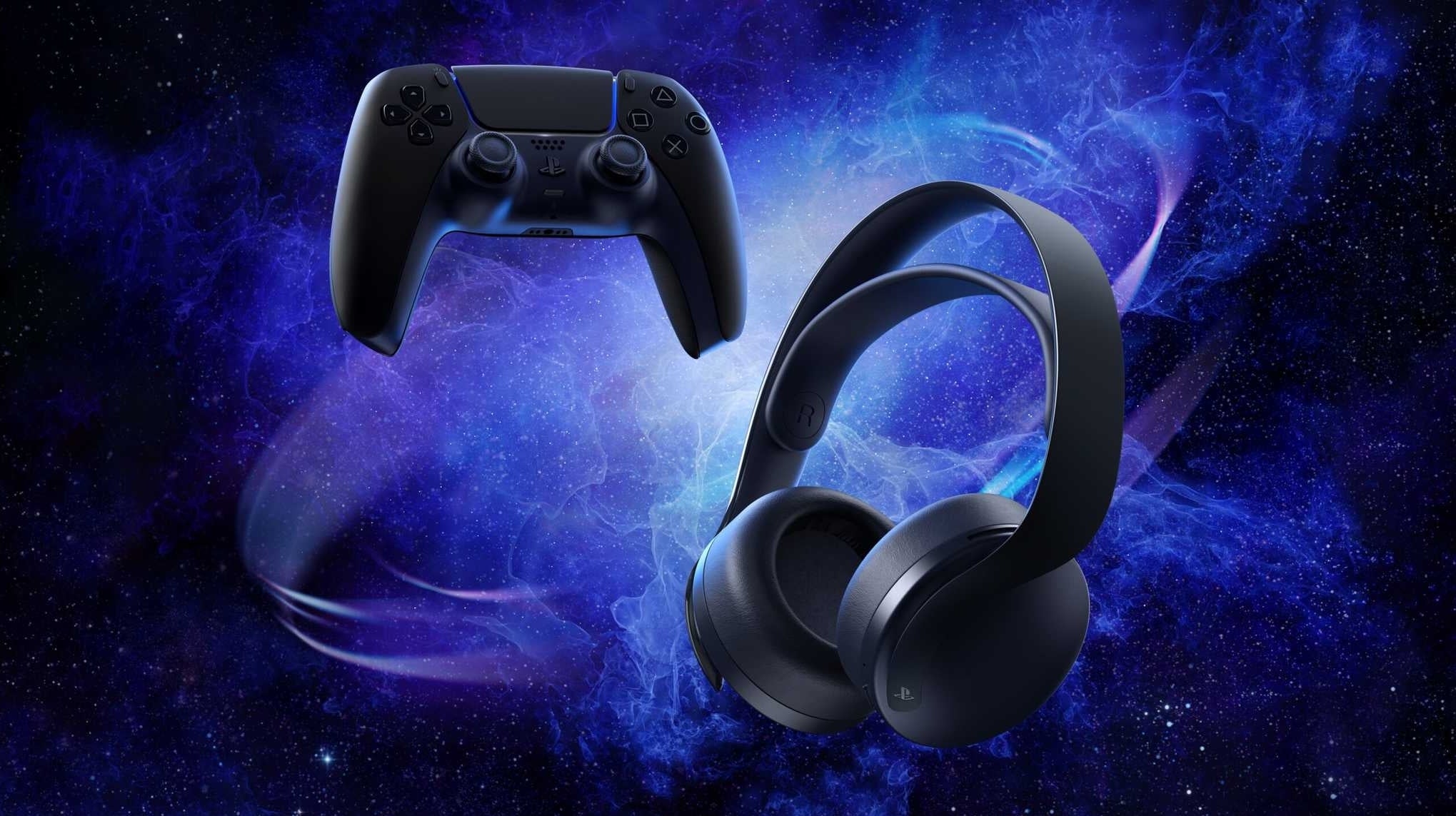 Sony is set to announce a new line of hardware focused on gamers next week.

A tweet from Sony asks you to "Find Your Zone" at 10pm UK time on 28th June.

While there's little official information on what's going to be anounced, serial leaker Tom Henderson reported on what is expected (thanks, eXputer).


.: DICE now has "no time" for projects like Mirror's Edge, as it commits solely to Battlefield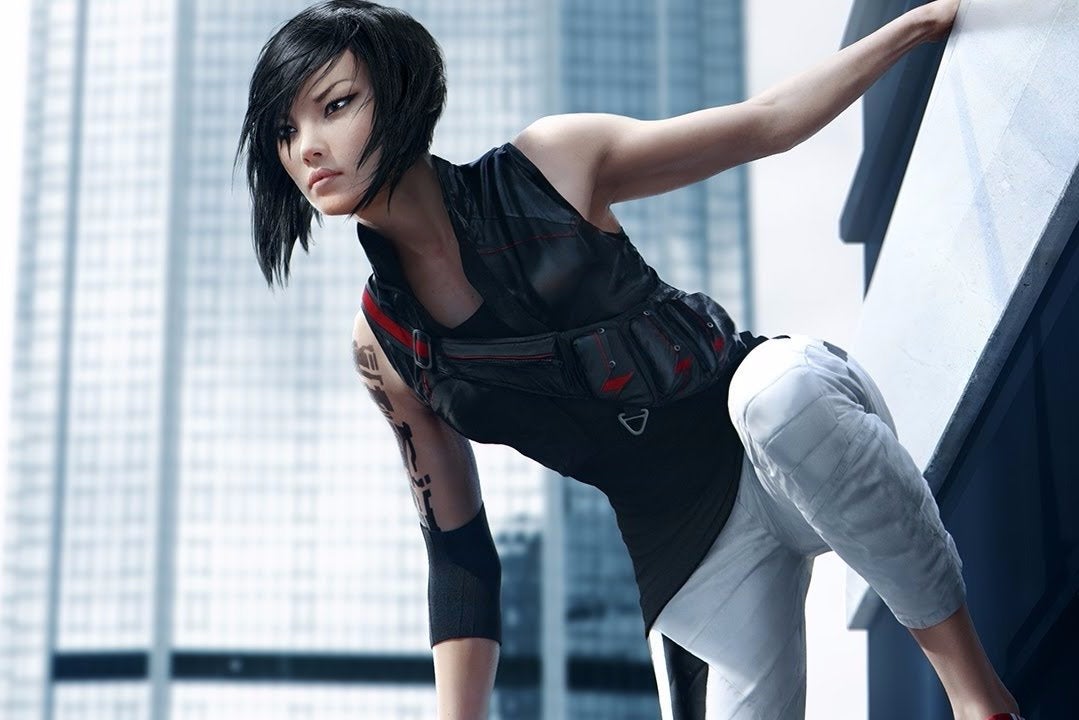 Don't expect to see anything from DICE that isn't Battlefield in the near future, the company has said.

Doubling down on its commitment to the Battlefield franchise - and fixing the recent embattled Battlefield 2042 in particular - DICE has ruled out a return for any of its other franchises for now.

Speaking to Eurogamer sister site GamesIndustry.biz, DICE's recently-appointed general manager Rebecka Coutaz confirmed any project such as Mirror's Edge was currently sat on the backburner.


.: Milky Way Prince - The Vampire Star review - an artfully told, oppressively bleak story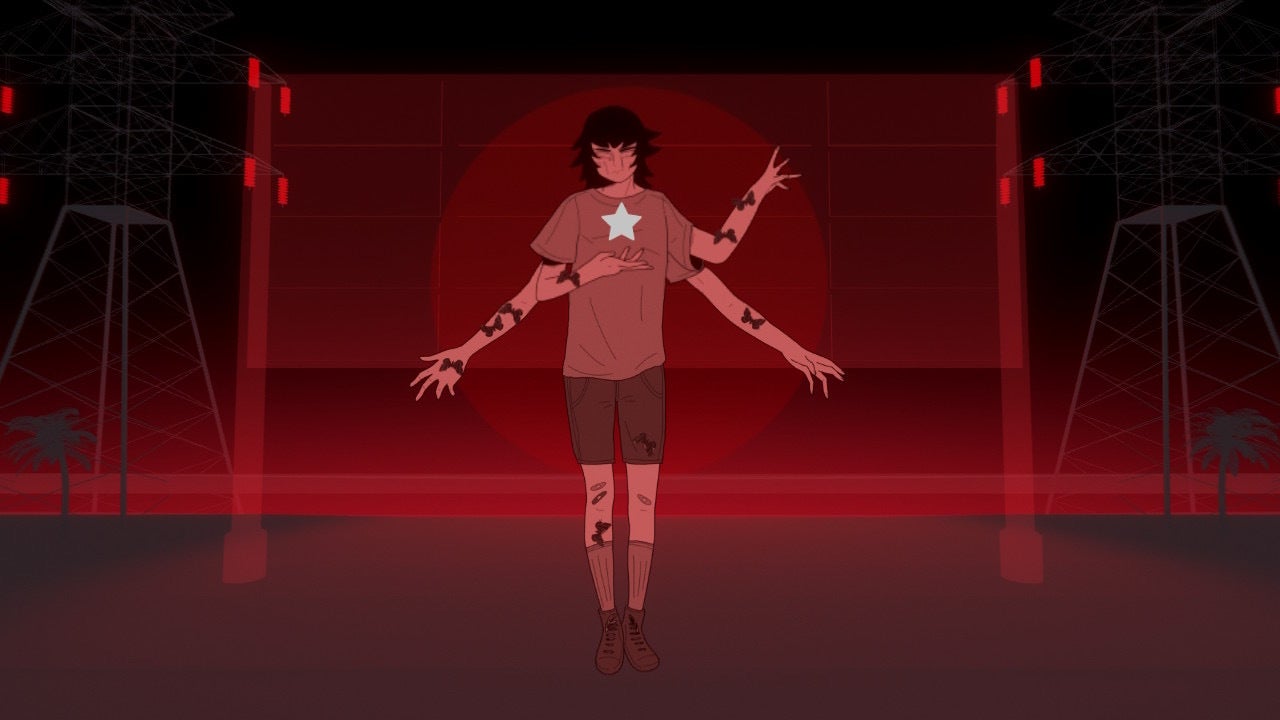 Milky Way Prince - The Vampire Star is not a pleasant experience. The subject matter is heavy: expect a story of abuse, manipulation, trauma, self-harm and more, and expect it to leap into that story head-on. These things aren't alluded to or discussed through the veil of metaphor; they aren't themes. They are the entirety of the story, the entirety of the game. With that said, expect this review to talk about those things in some detail, too, so please be aware before you continue reading.

Naturally, the same heads-up is given before you start playing, but in many ways this is something that goes beyond a content warning. My immediate response to Milky Way Prince, after finishing it in a single grim sitting, was to wonder why this game exists - why anyone, in fact, even ought to play it. Even beyond its unpleasantness, Milky Way Prince's depiction is aggressively literal. Plonked into first-person you experience all of this game directly, leaving something that, at your least generous, you could describe as a three-hour trauma simulator.

Why make that, and why play it? The easy answer is a moral one: video games ought to tackle difficult subjects like abuse or trauma, and the representation of them in media is a moral good in itself. That notion is a popular one but it is only half-true, and it's clumsy. The wrong kind of depiction can do more harm than good. More than that, even the right kind is limited - representation for representation's sake can confine a game to the role of courier, hand-delivering a message to you by way of normative, didactic parable. What would the message of Milky Way Prince be, in that case? Nothing any reasonable person doesn't already know.


.: Forza Horizon 5's latest update finally adds story co-op and TAA for PC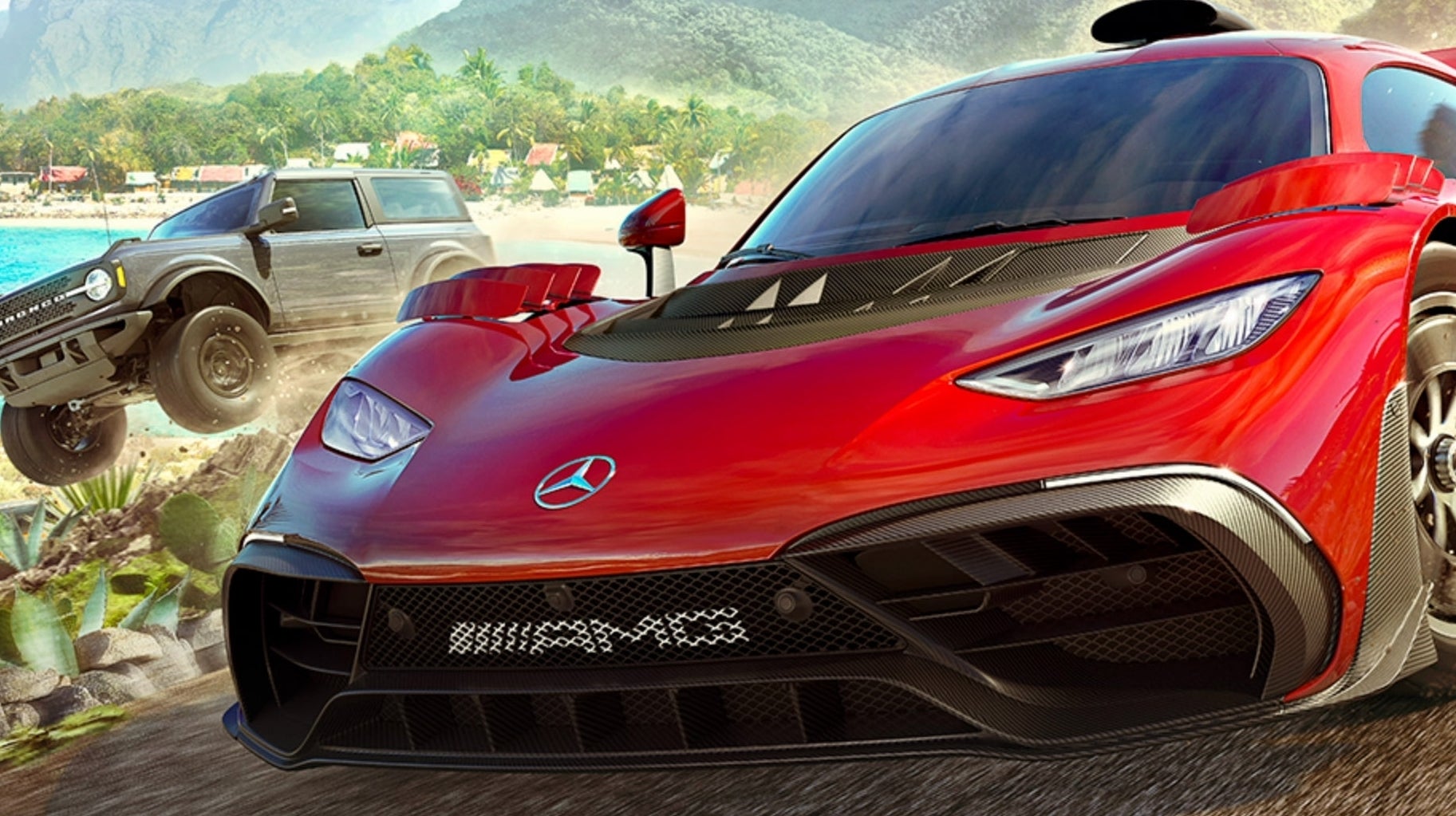 Forza Horizon 5 got a hefty new patch which adds two of the most requested features for Xbox and PC players alike.

Players can now finally start Horizon Stories with friends in co-op, a feature that was strangely omitted from the game at launch and even stranger given the social nature of the game.

Previously, players in a convoy would be booted off when the host starts a story mission.


.: PlayStation latest company to skip Gamescom 2022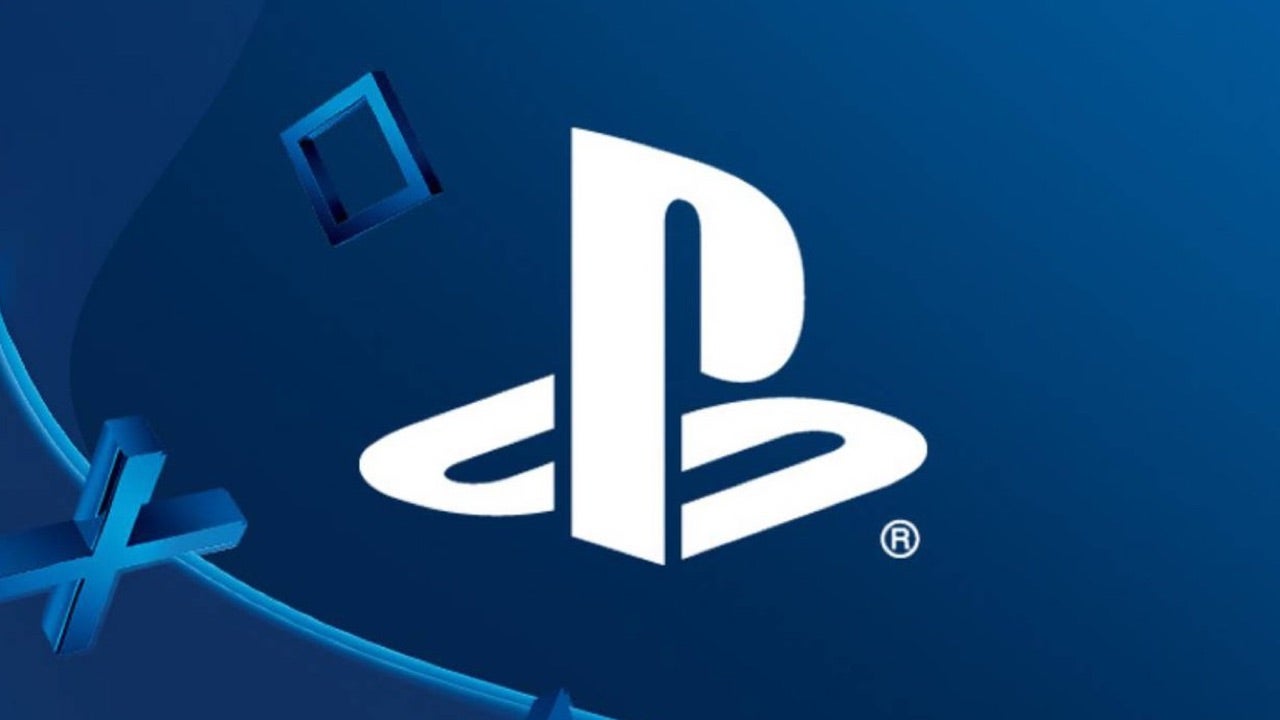 PlayStation is the latest big company to announce it will skip Gamescom this year.

The annual European show, held in Cologne, was traditionally the world's largest in terms of visitors. This summer will see Gamescom return as a physical event for the first time since 2019, albeit with fewer publishers in attendance.

PlayStation confirmed its decision to skip Gamescom 2022 in a statement to German publication Games Wirtschaft (thanks, GamesIndustry.biz), where it also confirmed it would not feature any announcements in the show's Geoff Keighley-fronted livestream Opening Night Live.


.: Final Fantasy 16 will not have an open world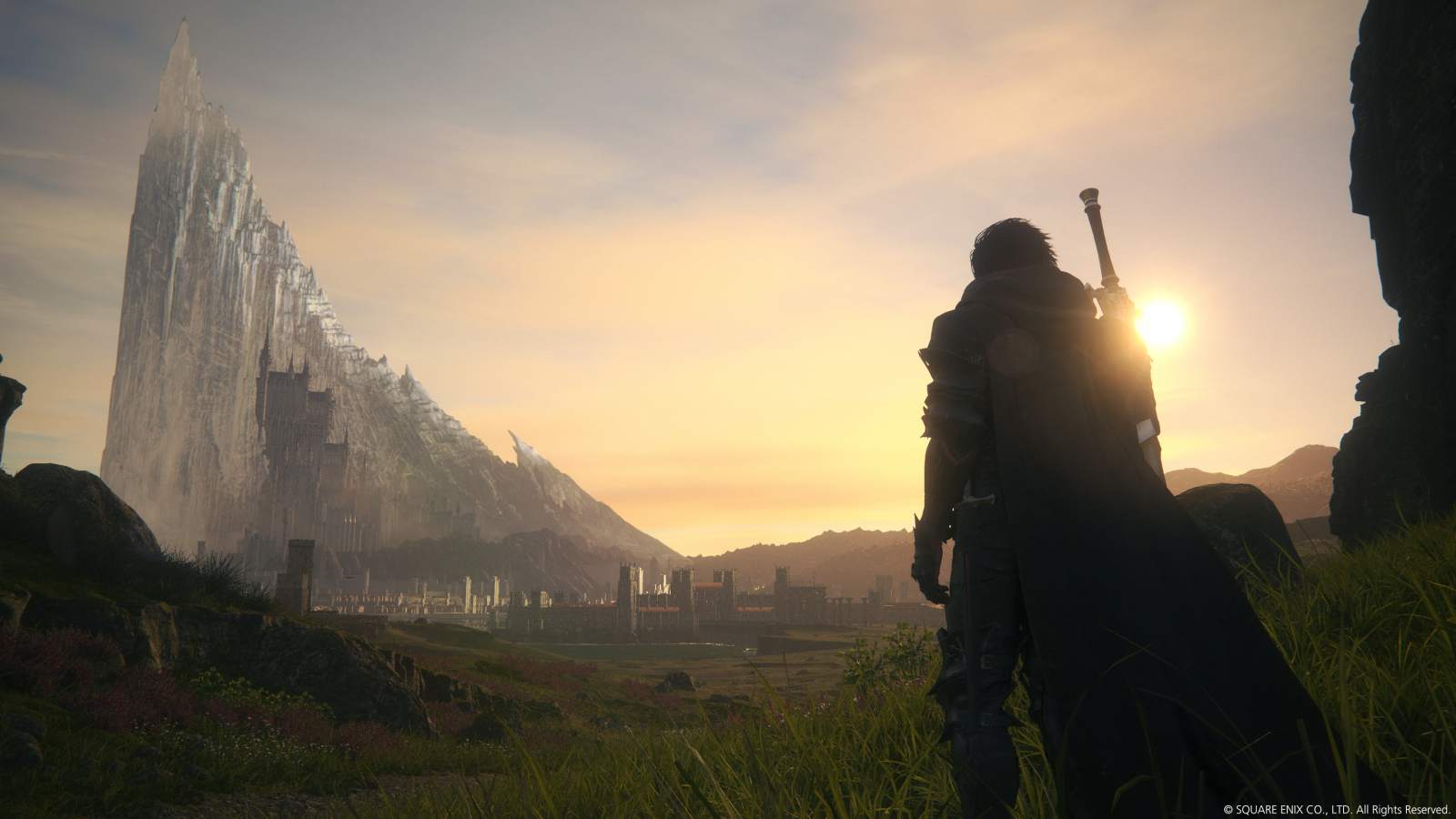 Final Fantasy 16 will not have an open world.

Producer Naoki Yoshida confirmed the news in an interview with IGN, although he said that recent open world games have provided "inspiration".

"We've found in our extensive user research that many of the younger generation of gamers have never played a Final Fantasy or don't have any interest in the series. To create a game that might excite and resonate not only with our core fans, but also with that new generation, we played a lot of games ourselves, and so yes, in [Final Fantasy 16] you'll find inspiration from recent triple-A open world RPGs," said Yoshida.


.: Fall Guys kicks off its relaunch with server issues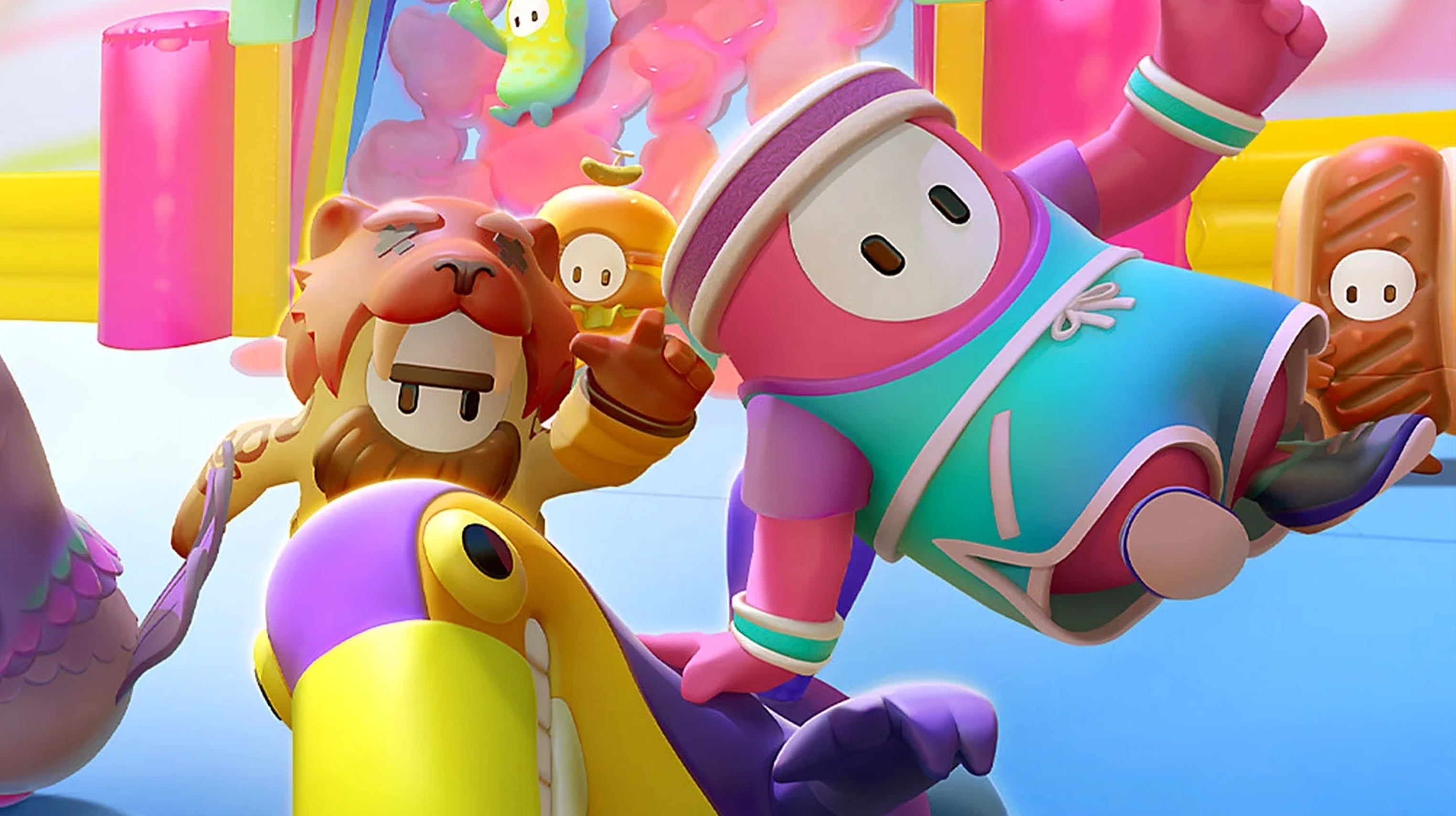 Yesterday, players were left unable to find matches in Fall Guys thanks to server issues sparked by the game's multiplatform relaunch.

Developer Mediatonic first acknowledged the issues yesterday afternoon, in a fashionably Fall Guys-style tweet.

Late last night, things seemed to be improving, with more players able to get into game. But still there were "teething issues", as servers were flooded with new players across PlayStation, Xbox and Nintendo Switch.


.: Team Fortress 2 updated by Valve following #SaveTF2 protests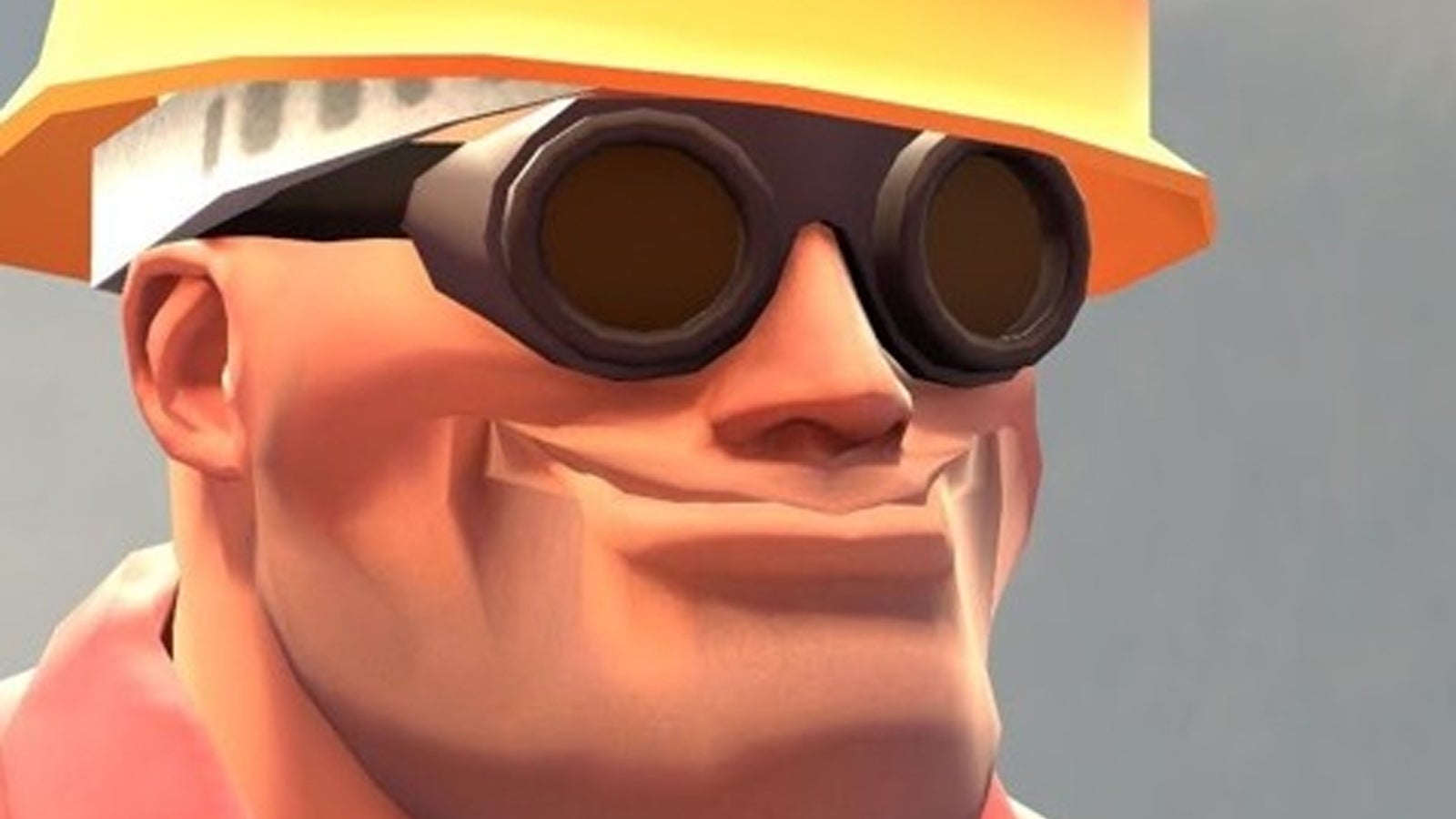 Valve has issued a new update for Team Fortress 2, a month after acknowledging a high-profile fan campaign that highlighted the current state of the game.

A "peaceful protest" to "#SaveTF2" was organised by fans in May to raise awareness of the game's many bugs, its ongoing bot problems, and the general lack of updates by Valve despite TF2's ongoing popularity.

In response, Valve said it had heard the game's community. "We see how large this issue has become and are working to improve things," it wrote shortly after.


.: Final Fantasy 16 will return to a classic setting to counter "static" recent games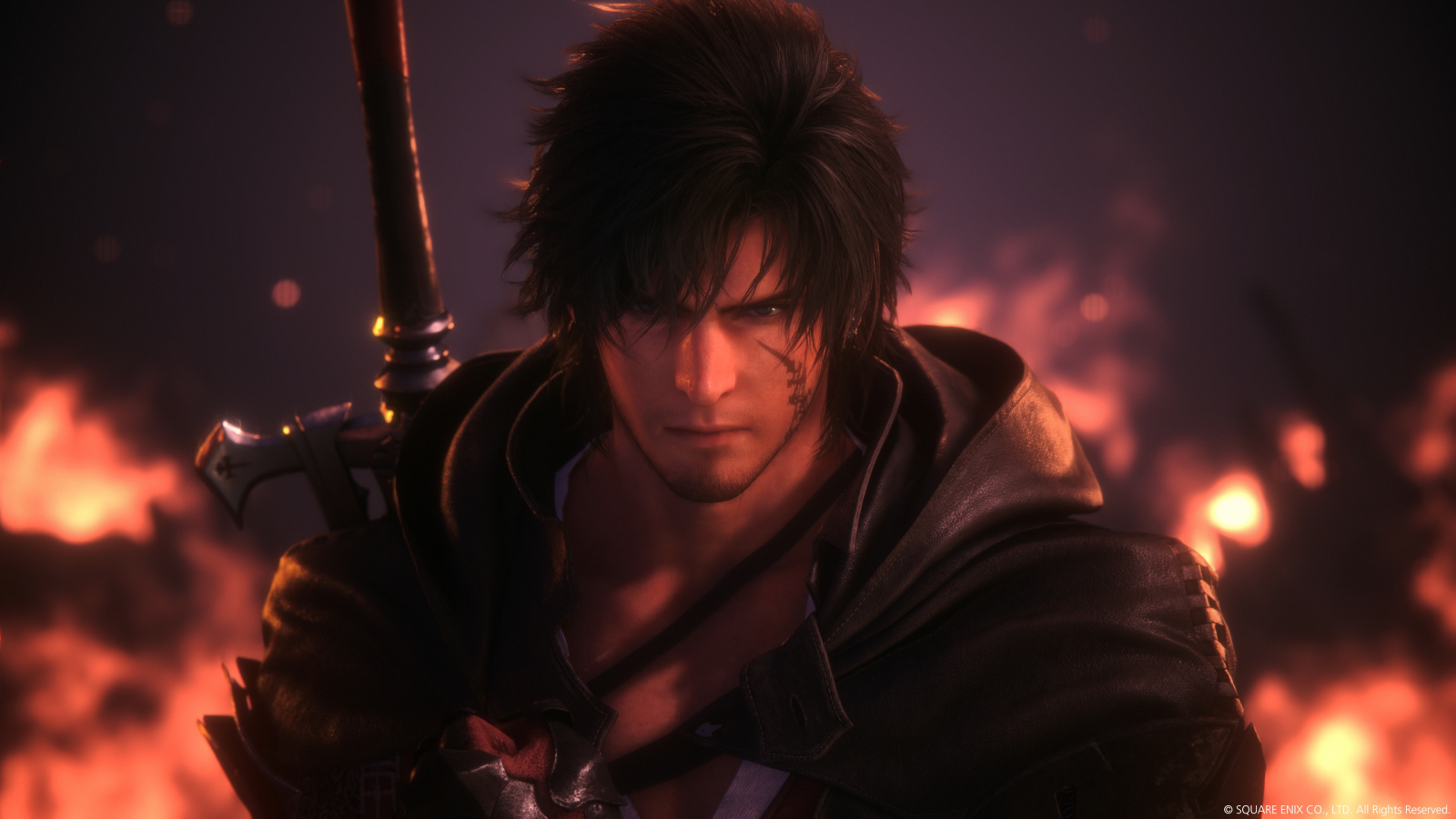 Final Fantasy 16 will return to a "classic fantasy feel" in its world building and tone, balanced with modern combat.

Producer Naoki Yoshida has spoken in multiple interviews about the game, divulging new information about its conception.

"When it came to deciding what to do with Final Fantasy 16, I thought back to when I played the original Final Fantasy, and remembered how I felt like I was playing the leading role in a motion picture," he said in a new PlayStation Blog post.


.: Blizzard confirms World of Warcraft Dragonflight expansion is out this year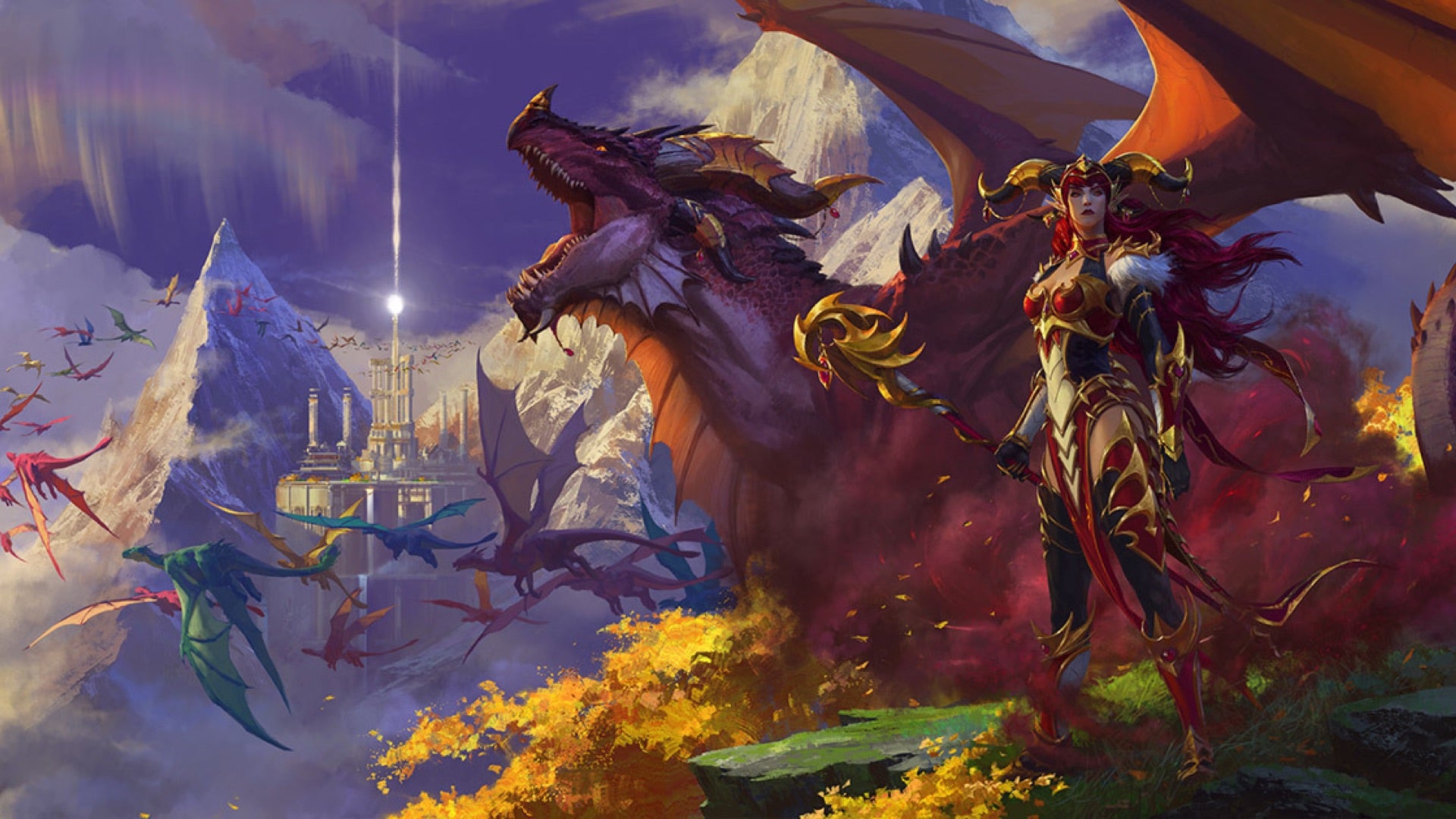 Following its conspicuously release-window-free unveiling back in April, Blizzard has now confirmed World of Warcraft's Dragonflight expansion will launch later this year.

Dragonflight, as detailed in Blizzard's April reveal stream, will give players access to the long-hidden ancestral home of dragonkind, known as the Dragon Isles, introducing four new areas - the Waking Shores starting zone, Ohn'ahran Plains, Azure Span, and Thaldraszus - complete with new dungeons and raids.

Dragonflight also adds the Dracthyr Evokers - a new playable race-class hybrid that can, depending on a players' chosen class specialisations, focus on either damage dealing or healing - plus a new skill-based flight system tied to customisable dragon companions.


.: Activision Blizzard shareholders vote to publish annual abuse, harassment, and discrimination report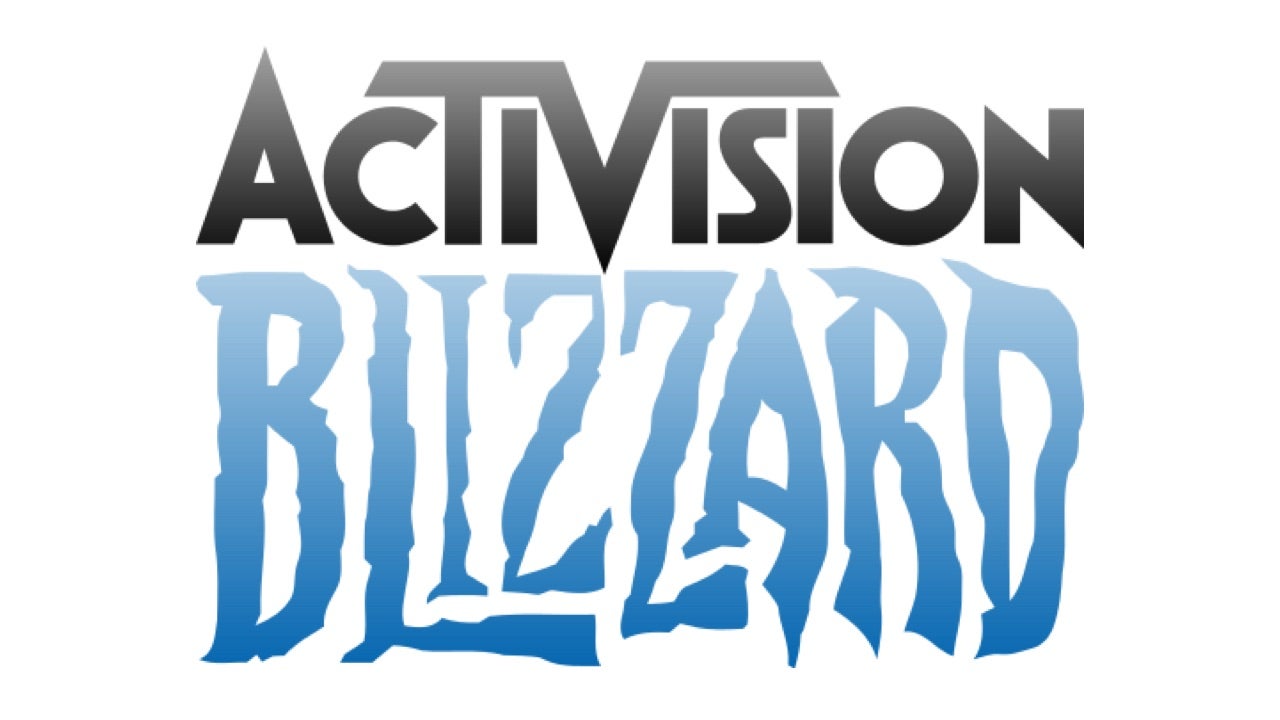 Activision Blizzard shareholders have voted to approve a proposal that the company should publish an annual report detailing the effectiveness and outcomes of its efforts to prevent abuse, harassment, and discrimination in its workplace - a non-binding vote Activision has, as yet, only said it will "carefully consider".

The proposal, originally raised by New York State Comptroller Thomas DiNapoli in February, requested that Activision publically release an annual report detailing several key metrics: the total number of pending sexual abuse, harassment or discrimination complaints the company is seeking to resolve through internal processes or ligation; details of the company's progress toward reducing the average time it takes to resolve sexual abuse, harassment or discrimination complaints; the amount of money it has spent settling disputes related to sexual abuse, harassment or discrimination, and finally pay and hours worked consolidated data.

While this kind of transparency might seem prudent given the shocking allegations that have surfaced in relation to Activision Blizzard's workplace practices over the last year, and given that the publisher remains embroiled in a number of lawsuits relating to those practices - including last July's State of California filing, which called the company a "breeding ground for harassment and discrimination against women" - the company's board of directors instead wrote to shareholders in May unanimously urging them to vote against the proposal.


.: Ocean survival adventure Raft leaves Steam early access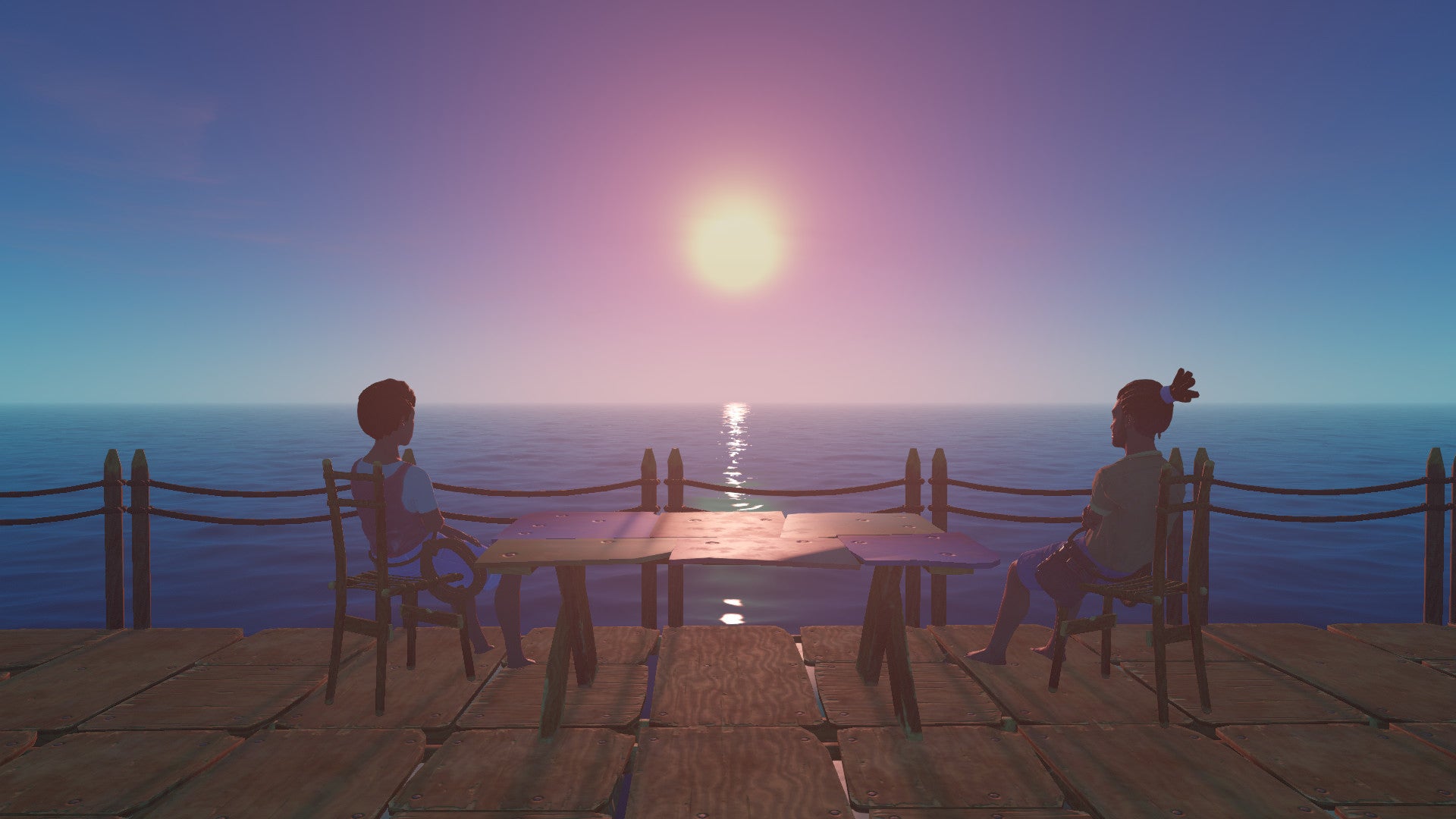 After more than five years of development, Redbeet Interactive's enormously enjoyable open water survival adventure Raft has just received its full version 1.0 release, bringing, among other things, the final chunk of its exploratory story campaign.

Raft, if you're unfamiliar, first started to attract attention as a free prototype on itch.io back in 2016. Redbeet steadily expanded on that version's core survival loop - in which players start out on a tiny wooden raft in the middle of the ocean, hooking up foods, supplies, and building materials until their tiny vessel is a veritable sea-faring palace - in preparation for a commercial early access release on Steam, which finally arrived in 2018.

Since then, Redbeet has continued to build on that early feature set, introducing the likes of online co-op, explorable islands, underwater reefs, crop growing, cooking, animal care, and even a full story campaign in which players can learn more about the flooded world.


.: Planet Zoo adds five endangered animals in new conservation-themed DLC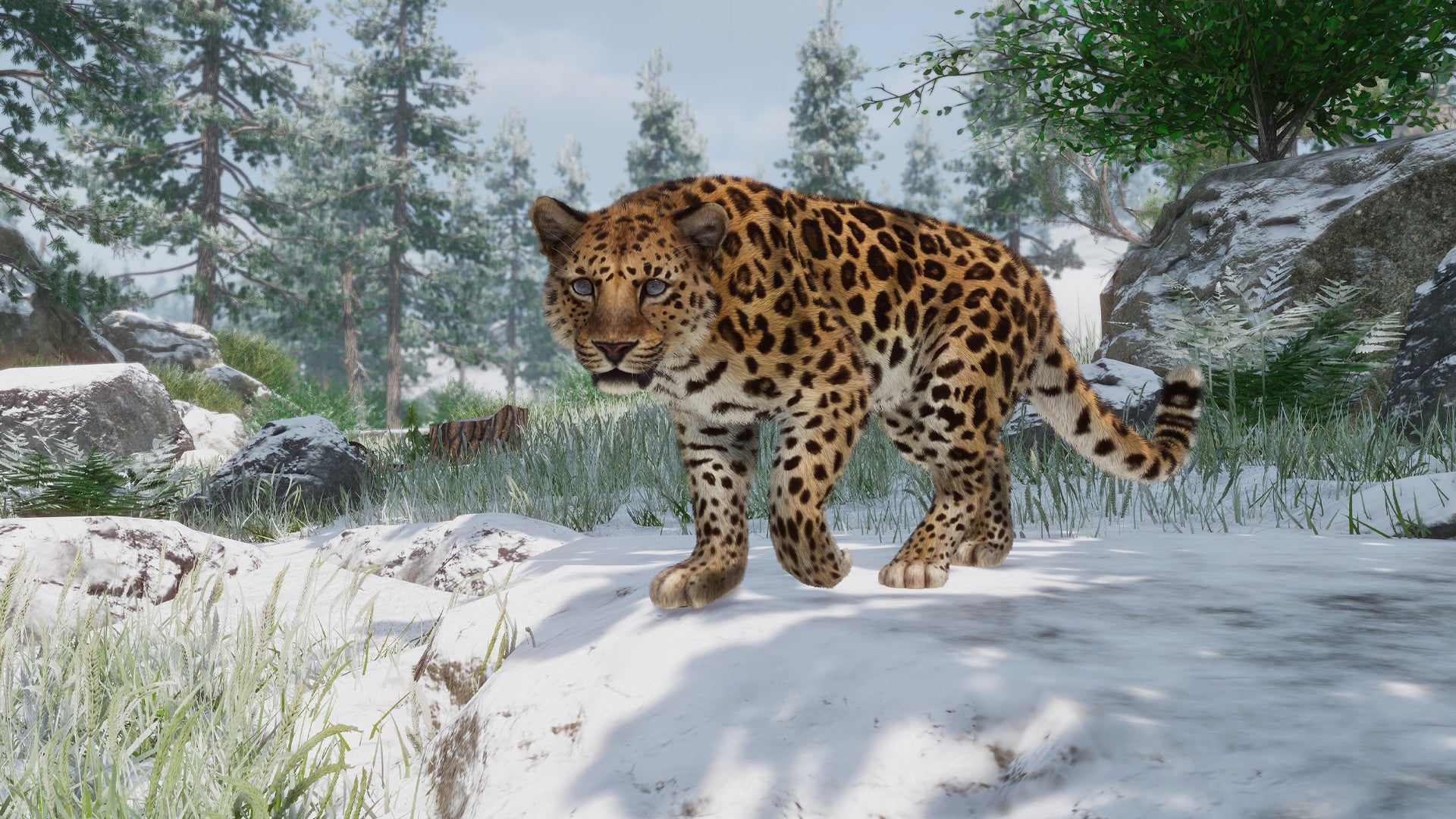 Planet Zoo's steady stream of post-launch DLC continues today with the arrival of its 11th paid expansion, the eco-themed Conservation Pack, on Steam, introducing a selection of new, endangered animals, new scenery items, and more.

On the animal front, Planet Zoo's Conservation Pack brings five new additions - Przewalski's horse, amur leopard, scimitar-horned oryx, siamang, and axolotl - all of which are considered at-risk species as a result of climate change, poaching, and habitat degradation.

Elsewhere, the DLC introduces a new scenario challenging players to assist the Turtlerock Wildlife Orphanage, inspired by Mongolia's Gorkhi Terelj National Park, by rescuing, raising, documenting and releasing as many species as possible. Renewable energy, plant diversity, and sustainability will be an important focus too.


.: Resident Evil 2/3 Remake: PlayStation 5 and Xbox Series upgrades tested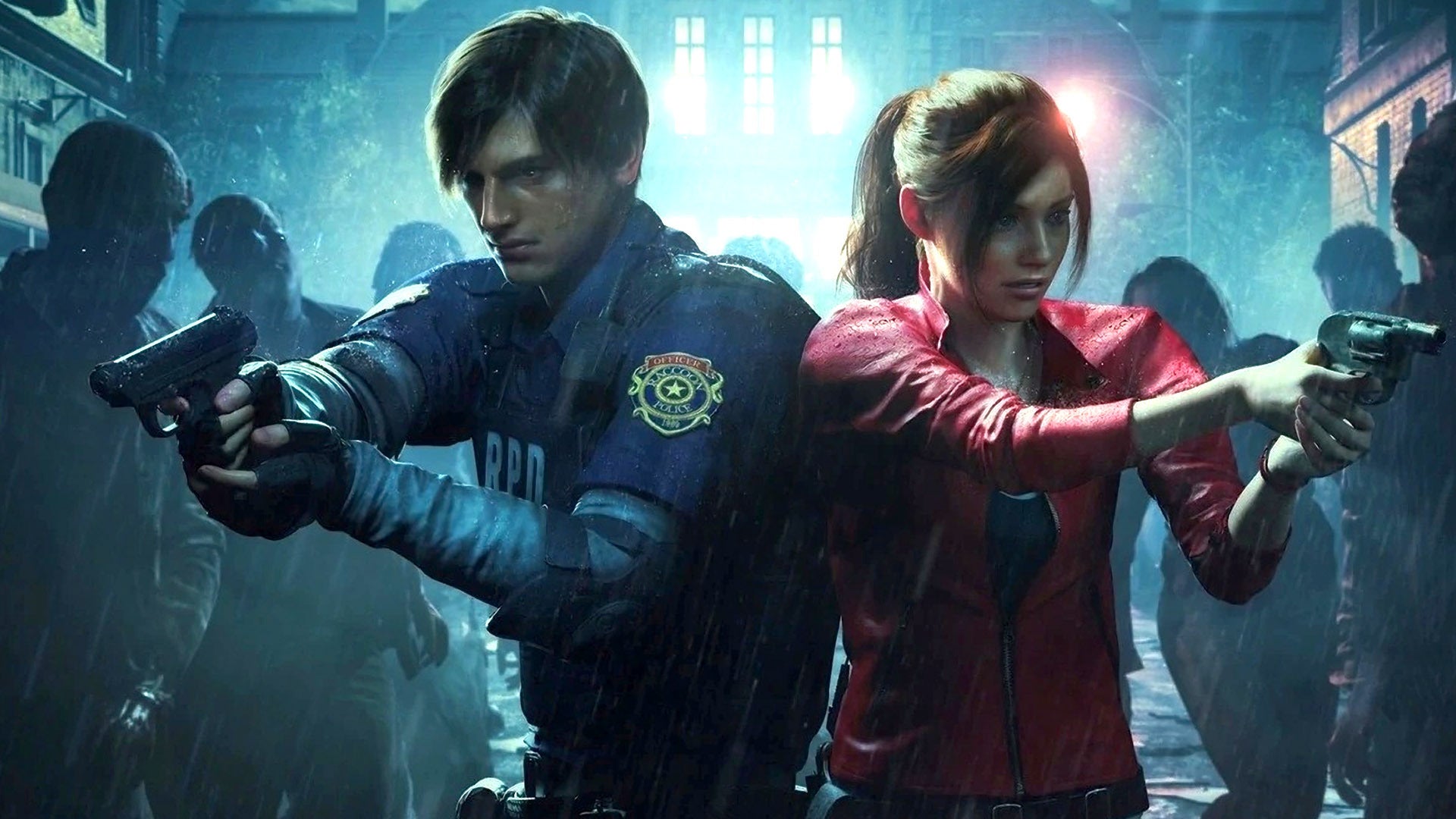 UPDATE 23/6/22 6:10pm: We've now had the chance to complete the set, running the rule over the current generation console upgrades to Resident Evil 7 - the first game to use Capcom's excellent RE Engine. Perhaps inevitably, there's a great deal of commonality between RE7 and the remakes, with the same fundamental upgrades in place. There are high frame-rate and ray tracing toggles, offering three different performance modes: 60fps with or without RT in play, along with a 120Hz mode that only works with ray tracing disabled.

There are resolution upgrades, of course, and just like the Remakes, it's a case where PS5 and Xbox Series X run at 2160p using image reconstruction techniques to upscale from a lower resolution, while Series S targets a more conservative 1440p instead using the same upscaling algorithm. The good news is that the RT mode seems to deliver a locked 60fps on PS5 and Series X, but performance is still under par on Series S - though users of VRR displays will be fine (the alternative here is simply to disable RT, which locks you to 60fps). RT global illumination adds extra depth to the scene, but as you'll see in the video below, RT reflections are a mixed bag.

The 120Hz high frame-rate mode is great across the board, however. The same 2160p/1440p targets remain in place and all consoles do a great job of delivering the requisite high performance. Indeed, PS5 and Series X are essentially locked to the target, and while Series S can still drop to circa 100fps, it's still exceptional on a VRR display and not too bad on a conventional display either. Ultimately, while the ray tracing could have been better, RE7's patch delivers - and it's a great excuse to revisit a classic survival horror title.


.: Borderlands spin-off Tiny Tina's Wonderlands heading to Steam this week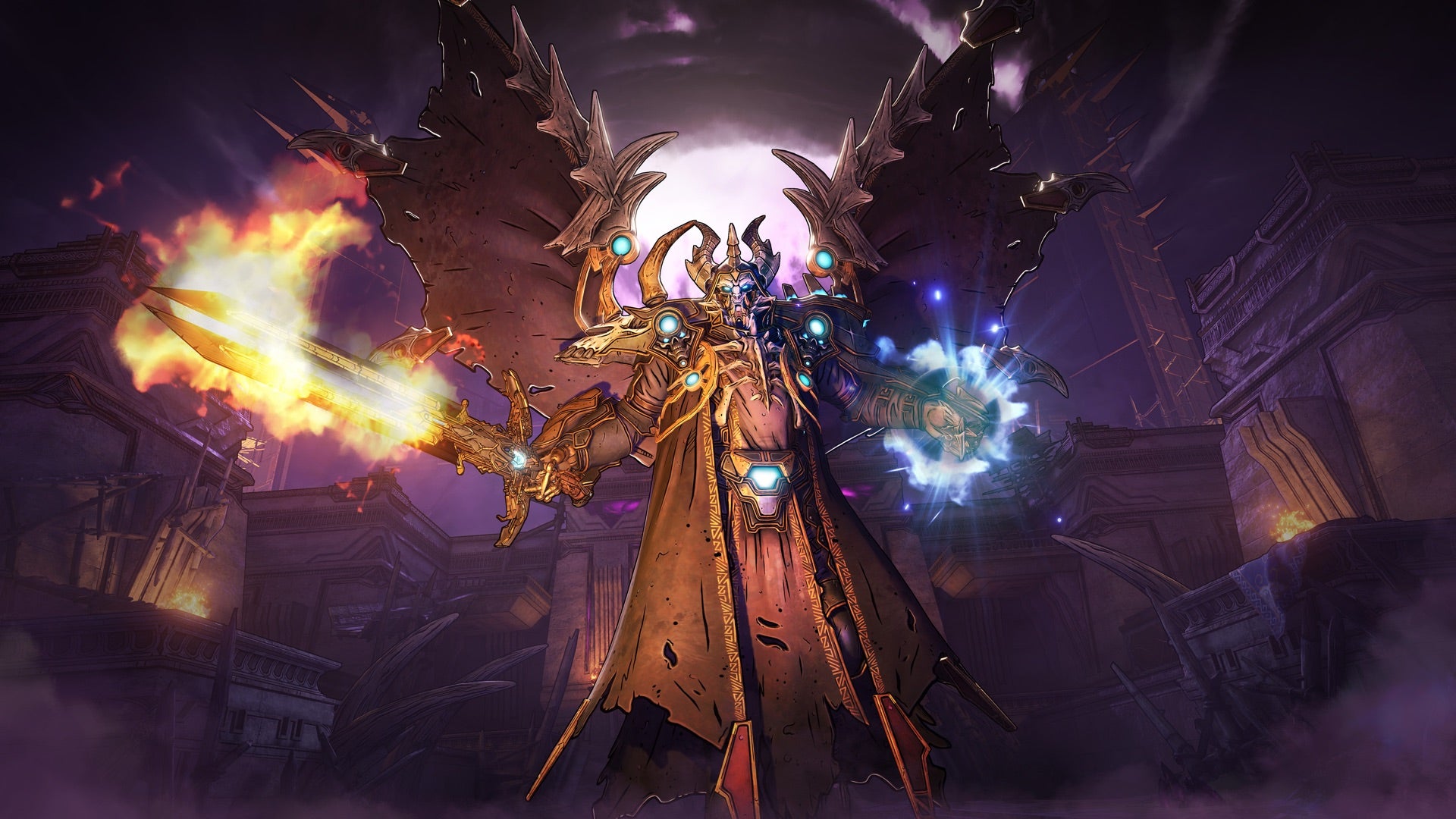 If you've been eyeing up Borderlands spin-off Tiny Tina's Wonderlands but have been disinclined to purchase it during its Epic Games Store exclusivity period, you might like to know it's making the leap to Steam this Thursday, 23rd June.

Released on Epic, PlayStation, and Xbox in March, Tiny Tina's Wonderlands takes the tabletop-inspired action of Borderlands 2's much-loved DLC episode Tiny Tina's Assault on Dragon Keep and spins it out into a full-sized game of first-person fantasy adventuring.

The game-within-a-game premise casts players as an unnamed "newbie" in the real, Borderlands world who's taking part in a D&D-like game called Bunkers and Badasses. Several celebrity-voiced friends are along for the ride, as is the irrepressible Tina, as Dungeon Master.


.: Microsoft confirms Xbox controllers in short supply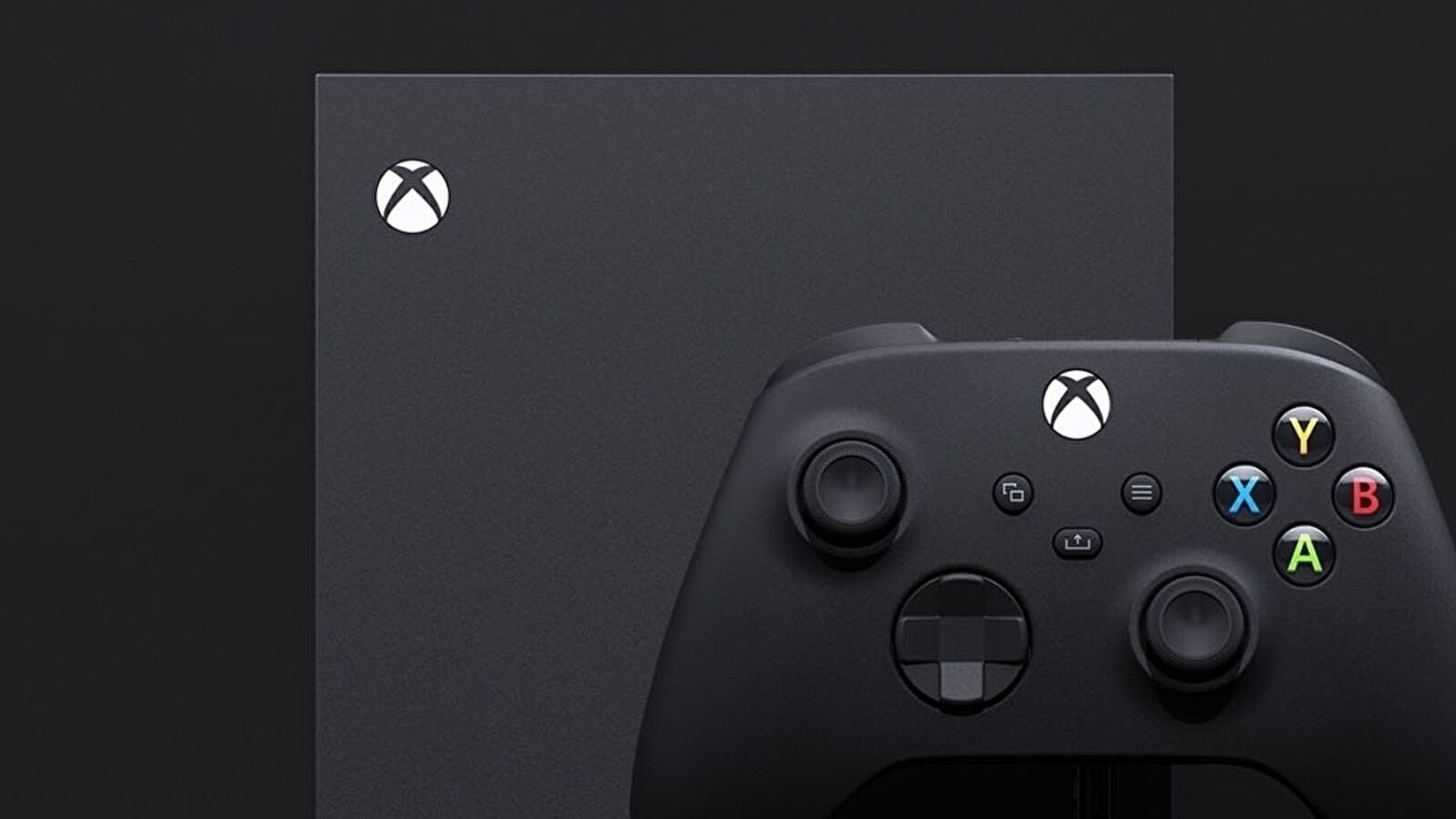 Microsoft has confirmed a shortage of Xbox controllers in the UK as major retailers have sold out of stock.

As VGC reports, the official Microsoft Store currently has no controllers available in any colour, while retailers GAME, Smyths, Argos and Currys also have no stock.

Amazon UK does have the Carbon Black controller in stock at the time of writing, but third-party prices for a new (not used) controller start at £93.99 (official price is £54.99).


.: Xbox reveals more games coming to Game Pass in June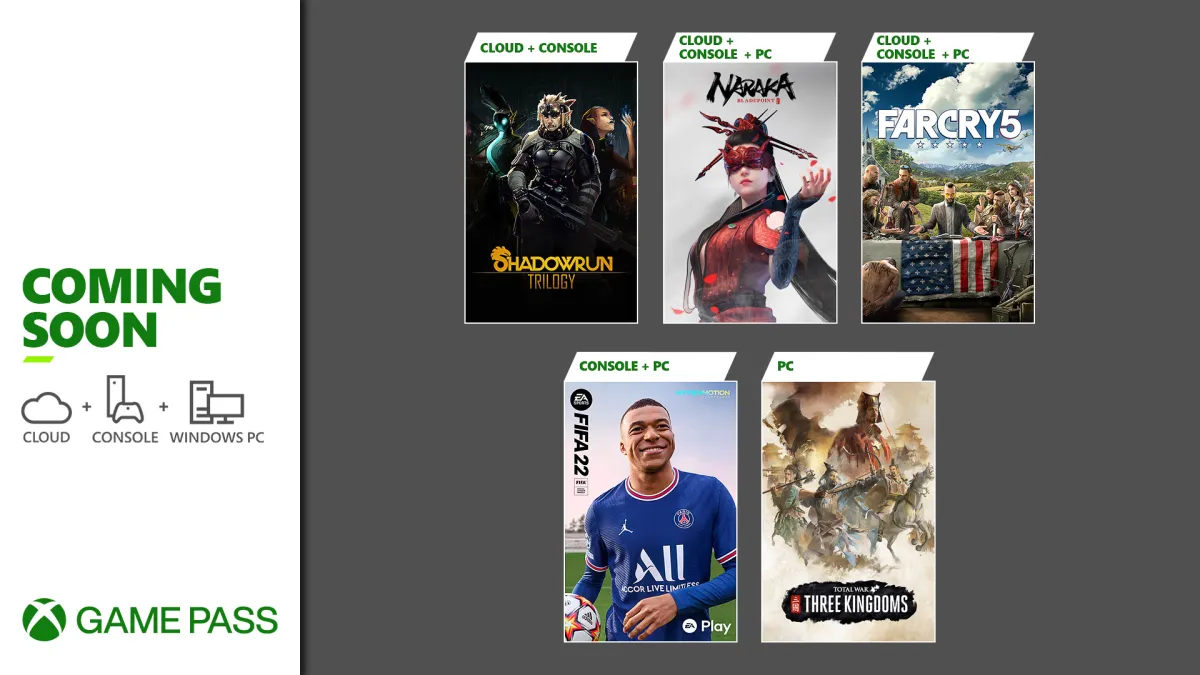 Xbox has revealed the games coming to its Game Pass service in the next couple of weeks.

Out today are the Shadowrun Trilogy on cloud and console, and Total War: Three Kingdoms on PC. The former is a cyberpunk tactical RPG series, while the latter is a Chinese take on the multi award-winning strategy series.

Then, 23rd June brings two more titles: FIFA 2022 (console and PC) and mythical action game Naraka: Bladepoint (cloud, console, PC).


.: Saber Interactive files defamation claim, amid Spintires legal dispute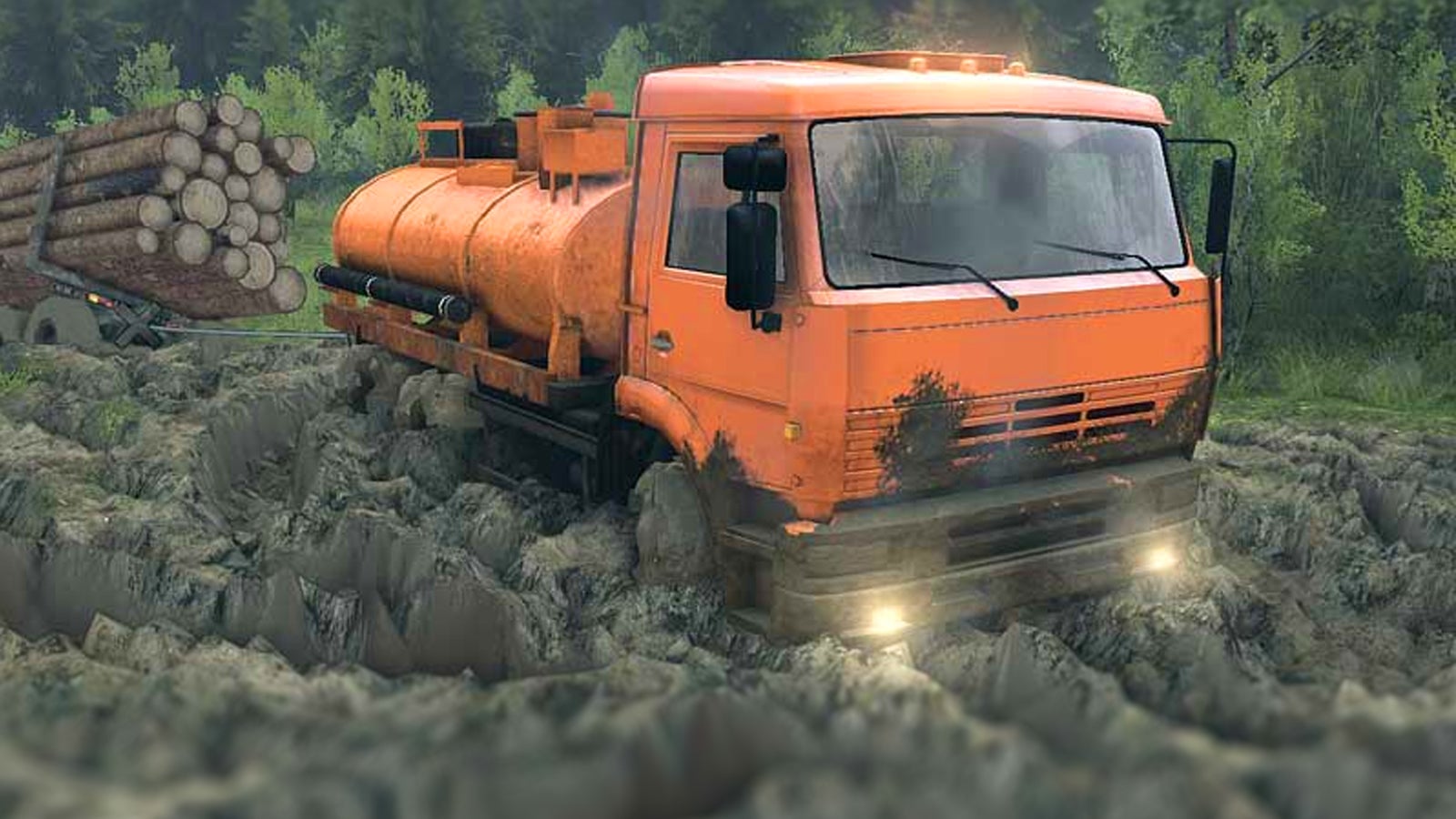 The rights to Steam hit Spintires - as well as the fate of millions of dollars in revenue for spin-off sequels Mudrunner and Snowrunner - are the focus of several major legal claims between Saber Interactive and the game's original publisher Oovee, Eurogamer can reveal.

The increasingly bitter fight between the two companies escalated significantly last week with the issuing of a press release by a legal firm associated with Oovee containing numerous claims directed at Saber, and the brief return of Spintires to Steam despite its previous delisting in the wake of another legal challenge.

Saber has subsequently filed a defamation claim in relation to Oovee's allegations, Eurogamer can also reveal, while Spintires' Steam page is now back offline pending various DMCA challenges.


.: Nintendo's Switch Online app will soon be incompatible with older Apple phones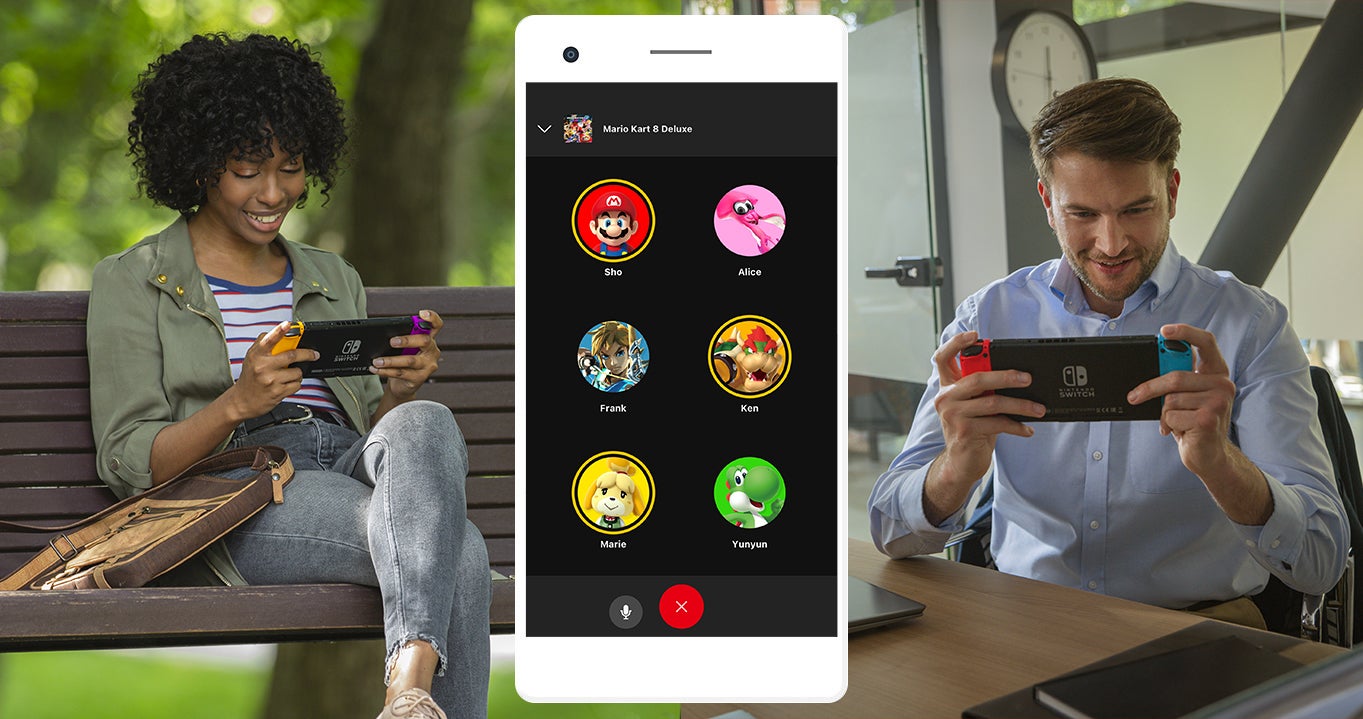 If you're using the Switch Online app on an older Apple phone, then be aware you may soon lose access.

A tweet from the Nintendo Japan account states that the iOS version of the app will be updated in "summer 2022" and will only be compatible with iOS version 14.0 or later.

It therefore won't be available on iOS version 13.0 or earlier, according to a rough translation of the tweet.


.: Battlefield 2042 won't remove its Russian forces anytime soon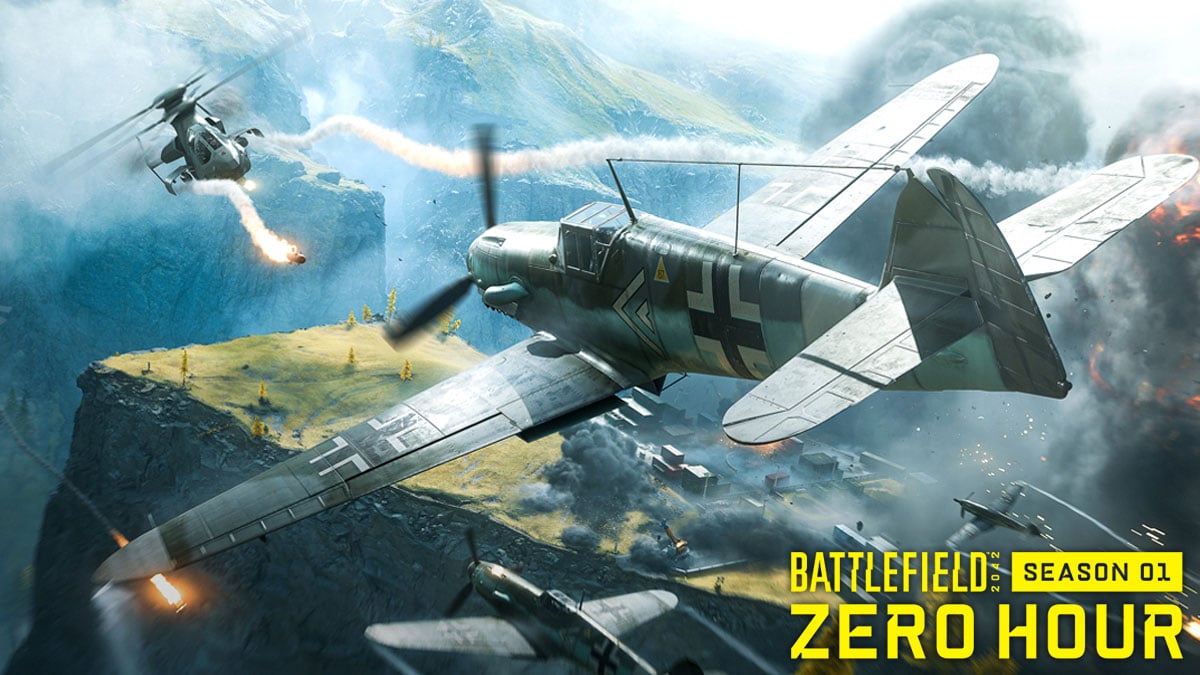 EA's Battlefield 2042 has attracted its fair share of controversy since it launched last November, with players unhappy with the omission of key features at launch as well as some questionable design decisions which resulted in fan backlash.

There have been updates since release that have corrected the course of Battlefield 2042, with the belated launch of its first season earlier this month introducing a new map and features that have gone down well with the game's community.

Despite these updates, however, Battlefield 2042 still has players fighting under a Russian flag as one of the two factions in the game - a decision that sits uncomfortably given the invasion of Ukraine from Russian forces, and in light of EA's decision to remove Russian clubs and the Russian national football team from FIFA 22, FIFA Mobile and FIFA Online.


.: After 2042's disastrous launch, what next for Battlefield?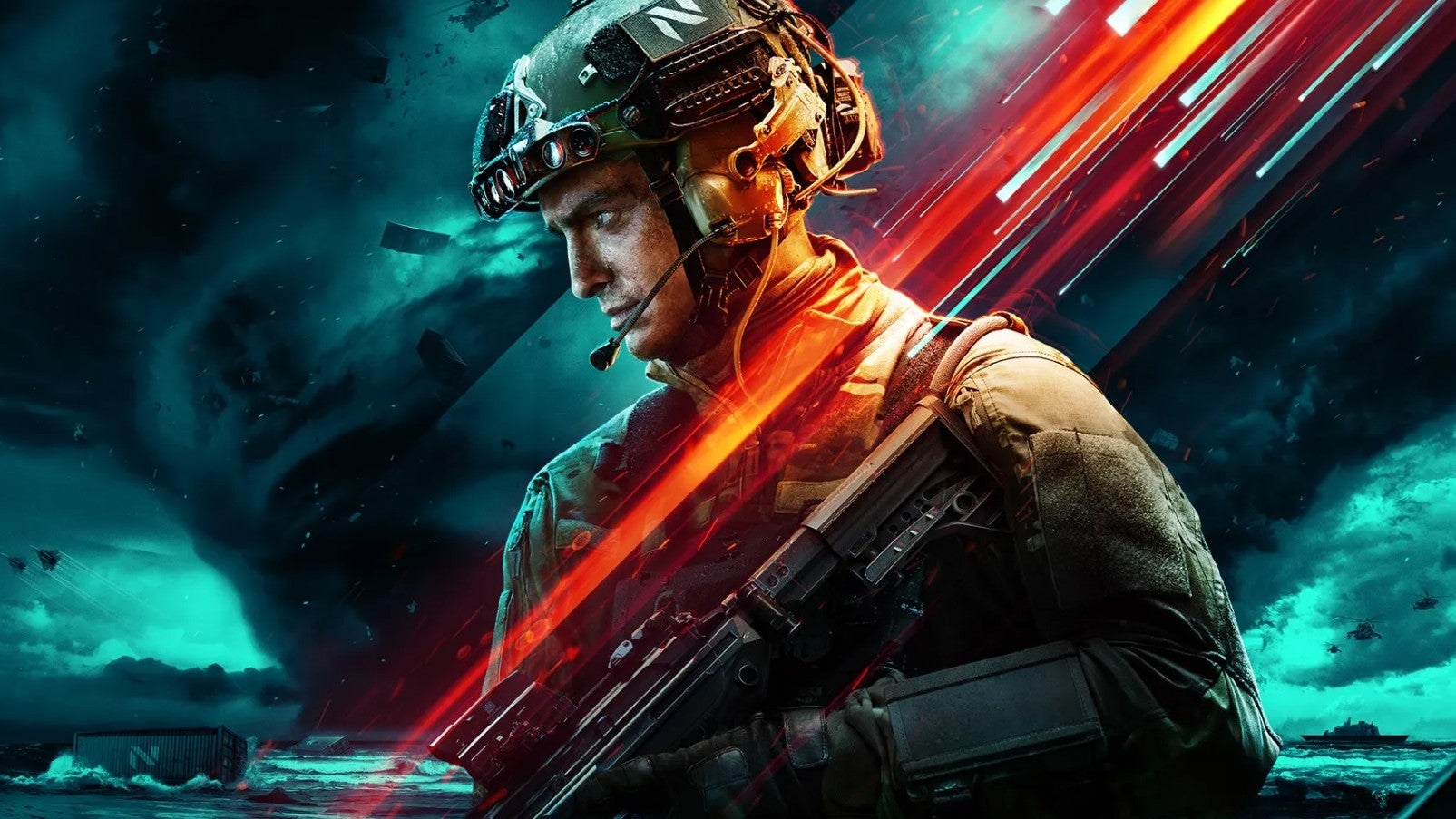 DICE has a history of rocky launches. Battlefield 4 stumbled out of the blocks in 2013 before months of updates got it on its feet, while the microtransactions present in Star Wars Battlefront 2 upon its launch in 2017 saw it draw criticism from all quarters. Battlefield 2042 continued the unwelcome trend, launching with key features missing, extensive bugs and controversial additions such as hero 'Specialist' characters, attracting overwhelmingly negative reviews from players on Steam.

Things have improved but it's taken time, as well as one of the most radical overhauls the series has seen behind the scenes. Last December EA announced an all-star management team was being put in place to help get Battlefield back on track, with Vince Zampella bringing his expertise from overseeing the likes of Call of Duty and more recently Respawn's Apex Legends to manage the franchise, while Halo veterans Marcus Lehto and Alex Seropian are also onboard - Lehto heading up a new studio in Seattle, while Seropian is working at Industrial Toys on Battlefield Mobile.

At DICE's Stockholm headquarters there's a new look team too, as series veteran Lars Gustavsson steps up to creative director while Rebecka Coutaz joins as general manager of EA DICE having previously served as studio director at Ubisoft Annecy. A handful of days after the launch of Battlefield 2042's first season - which introduced new map Exposure, new specialist Lis and handful of new gadgets - Coutaz took some time to answer our questions about the team's commitment to the title, and where it's heading next.


.: Fire Emblem Warriors: Three Hopes review – one of the strongest musou games yet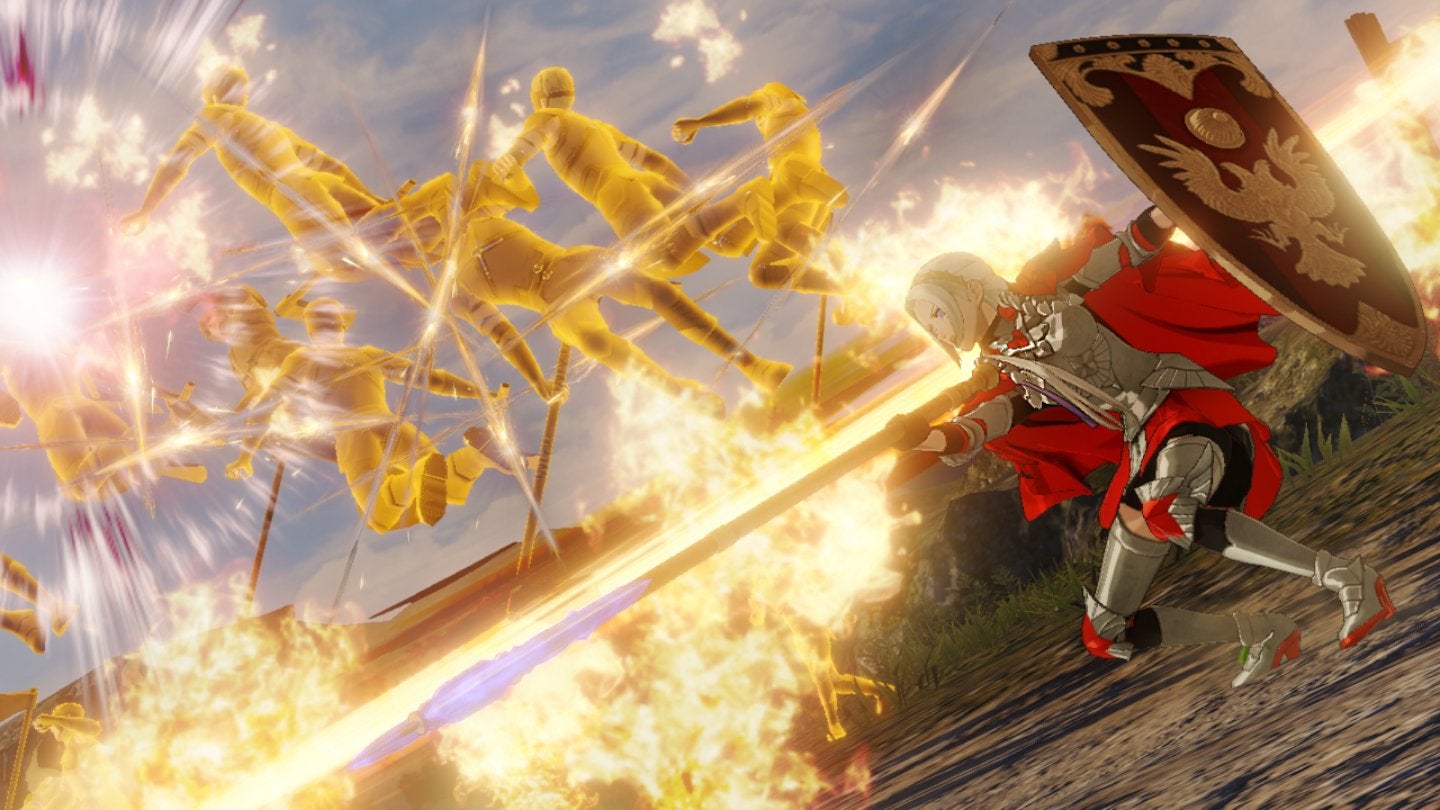 I've had a fantastic time returning to Fódlan. Three years since we first visited this warring continent, Nintendo's brought us back to the world of Fire Emblem: Three Houses once more. Unlike the original Warriors spin-off, though, this isn't another "Best of Fire Emblem" mashup. What you'll find is a faster paced take on the Fódlan war, revisiting familiar story beats with fresh twists in a way that'll likely please Three Houses fans. Playing the original isn't required, though you'd undeniably get more from this. Honestly, I've never had this much fun with a musou game before.

Set in an alternate timeline, we're not controlling Byleth this time around, though they aren't exactly absent. Playing a new mercenary called Shez, a surprise encounter leads to you enrolling as a student at Garreg Mach Monastery and like before, your choice of student house determines your storyline. That's split between Edelgard's Black Eagles, Dimitri's Blue Lions, and Claude's Golden Deer, and I chose Claude. You won't get the entire story without playing each route, so I'm thankful they don't take as long to complete by comparison - Golden Deer for instance took me 35 hours, and I felt completely invested throughout. Don't get too comfy in academy life, though; our student days prove brief before jumping two years ahead.

Away from combat, Shez spends their free time in a war camp, travelling between facilities on foot. There are no side tasks and fishing is tragically missing, but you'll otherwise find a faithful recreation of Three Houses' social mechanics that have been slightly trimmed down. Beyond camp conversations, you can invite allies to camp meals, go on expeditions together, carry out camp chores, offer allies gifts, and plenty more. Just don't expect romance this time, as support levels cap at A-rank. Still, even if your relationships aren't always front and centre, I appreciated how Three Hopes ensures everyone gets their moment in this new setting, never forgetting what we loved about these characters. It's worth noting that you can't recruit characters from different houses before the timeskip, though select battles provide the option.


.: A piece of Lego can now play Doom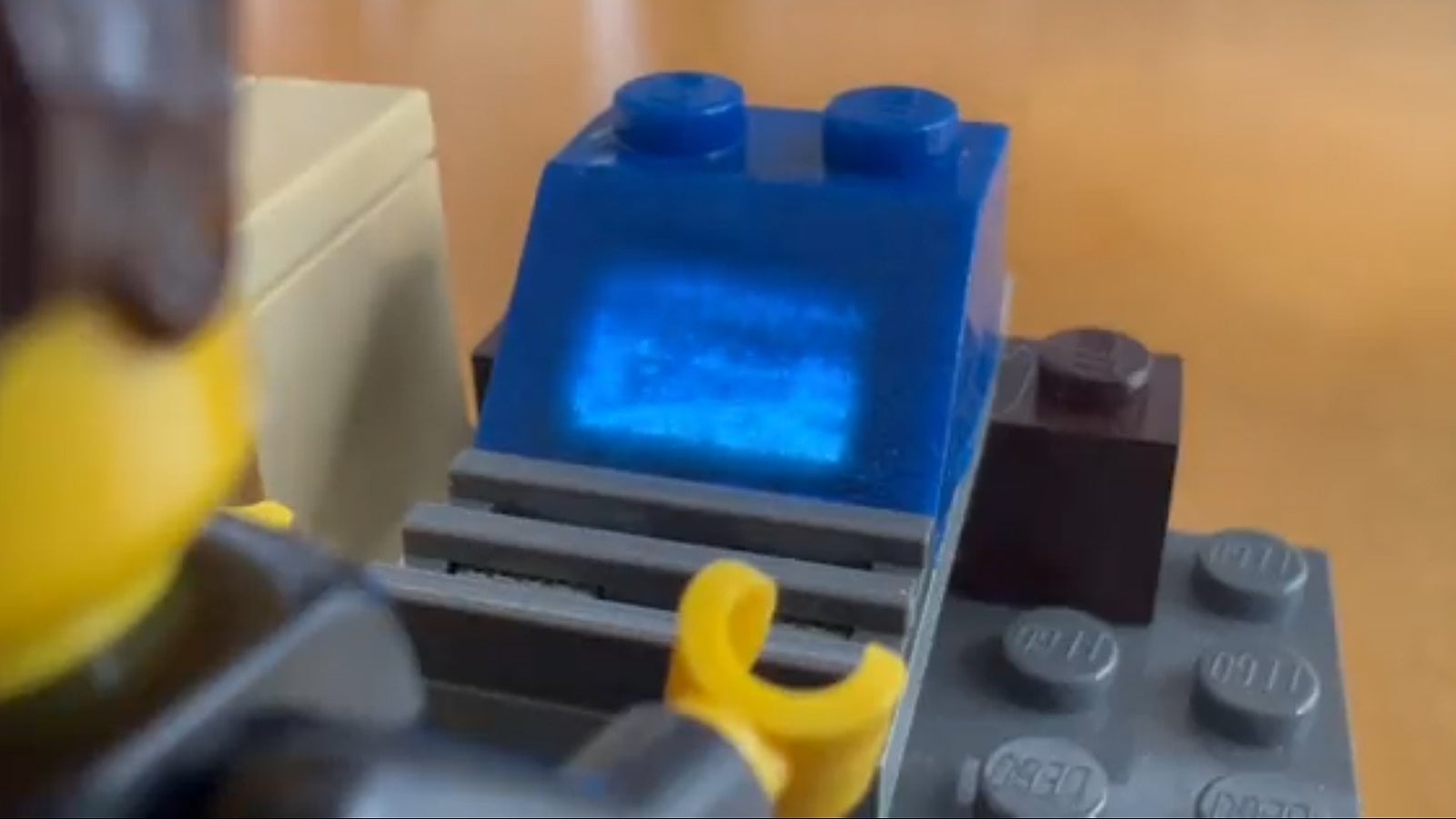 After being made playable in cars, on fridges, via Twitter and even in a tiny LCD screen shoved inside a pregnancy test, we may have finally hit our limit for the things that can run Doom.

On the tiniest LCD screen I've ever seen, here's Doom running inside a single Lego brick.

Brilliantly, this brick is a Lego element typically used as a computer screen, with the insides hollowed out to insert a miniature circuit and LCD display.


.: Watch first three episodes of Halo tomorrow as Paramount Plus comes to UK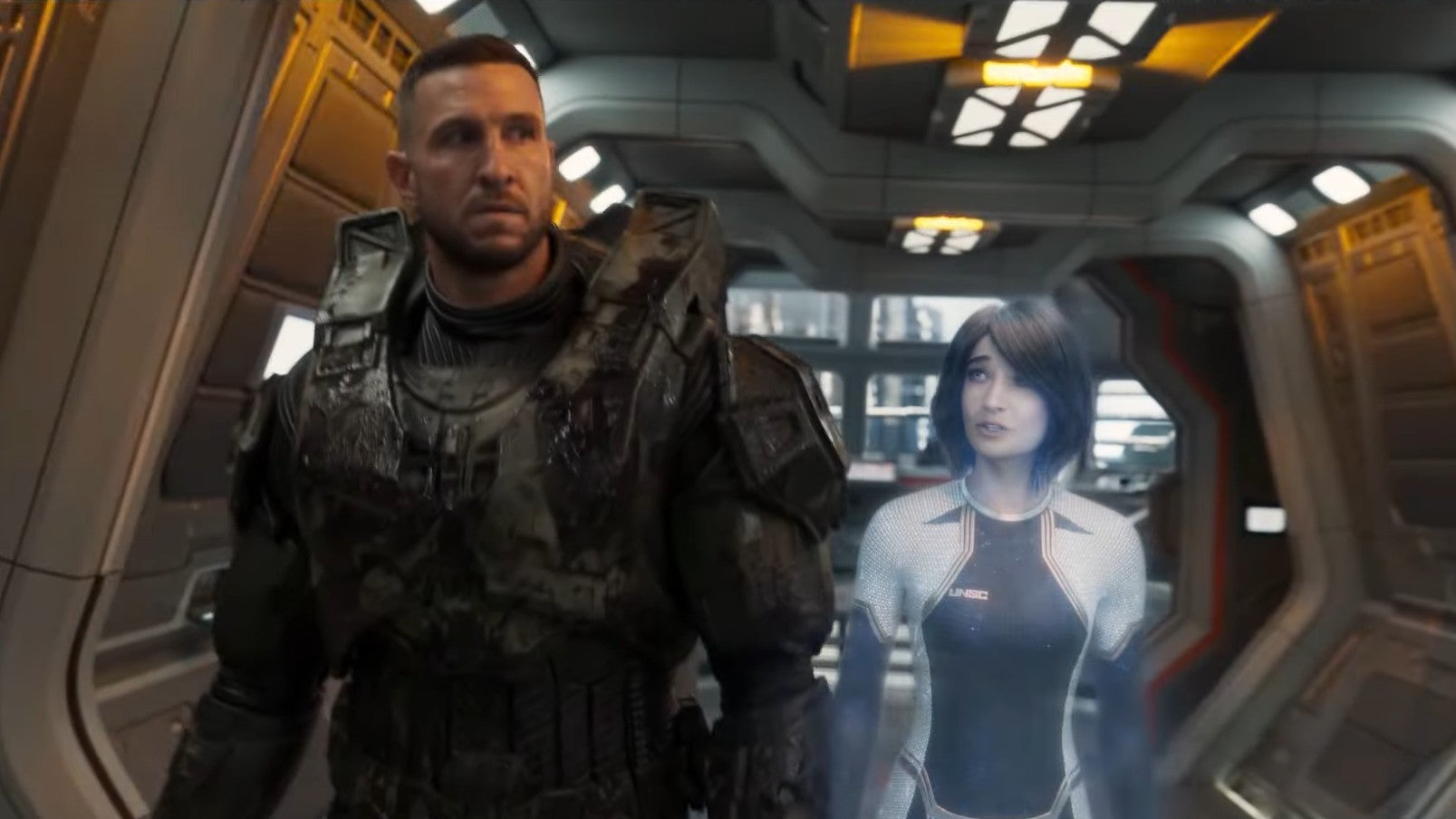 Fellow UK based Spartans, it's time to suit up, as our time has come. Paramount Plus will launch here tomorrow, and along with it bring the first three episodes of its Halo TV adaptation to Blighty's shores.

After the first three episodes of Halo become available tomorrow (22nd June), the rest of the series will be released on a weekly basis (via Cord Busters).

Paramount also unveiled its UK commissioned factual slate ahead of the streaming platform's launch tomorrow.


.: Chris Pratt as Mario criticism will "evaporate", film maker says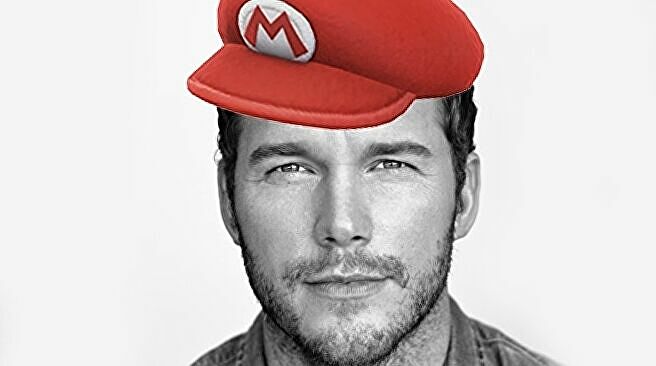 Criticism of Chris Pratt's casting as Mario in Nintendo's upcoming Super Mario Bros. movie will likely "evaporate" once people hear his performance for themselves, it's been claimed.

The choice of Hollywood hunk Pratt - star of Marvel, Jurassic World - as Mario raised eyebrows among many fans when it was first announced.

Now, Chris Meledandri, boss of Mario and Minions animation studio Illumination, has responded.


.: Sony reportedly discontinuing PS Plus retail cards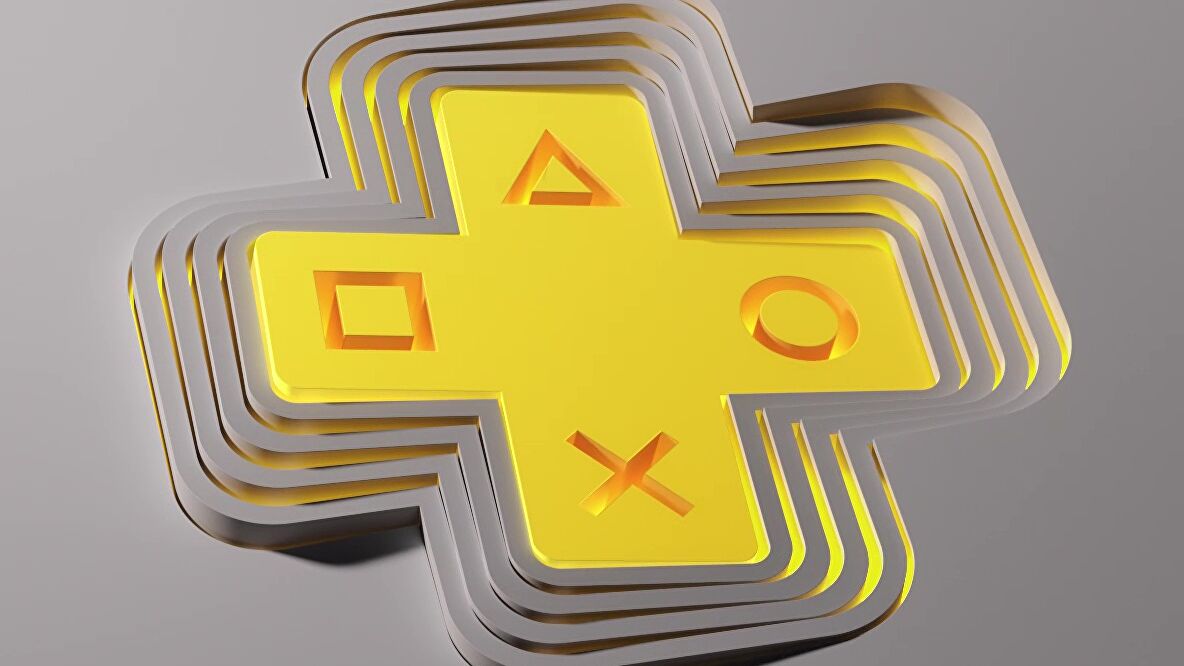 Sony is reportedly discontinuing PS Plus retail cards from stores ahead of the launch of its revamped subscription service.

The cards have been available to top up PS Plus membership for one, three, or 12 months, but as spotted by Polish site Lowcygier.pl they're no longer available.

The move coincides with the launch of Sony's new subscription service this week, which has multiple price tiers - making the old retail cards somewhat obsolete.


.: The original Silent Hill is being remade by fans in Unreal Engine 5, and here's 10 minutes of gameplay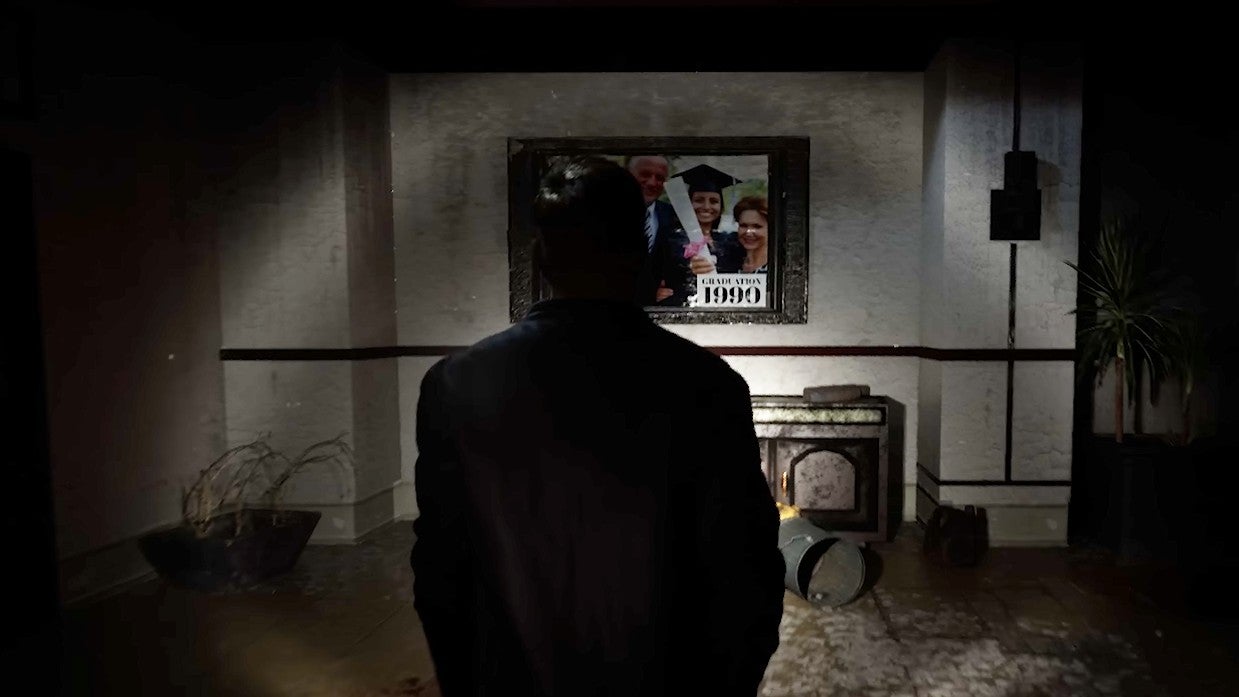 Many were left disappointed when a new Silent Hill game was not announced during the not-E3-but-sort-of showcases over the last few weeks. However, for those that are keen for more thrills (and bloody spills) in its horror-filled world, fear not, as fans have your backs.

A remake of the original Silent Hill is currently being made in Unreal Engine 5 by a group called Codeless Games (via DSO Gaming). And not only is it in development, but we have also been given a peak at 10 minutes of gameplay that focuses on Midwich Elementary School (a major building that protagonist Harry Mason explores in a bid to find his missing daughter).

This project does a pretty good job at setting the scene and overall atmosphere.


.: Tony Hawk confirms THPS3+4 was planned, until its developer was absorbed into Blizzard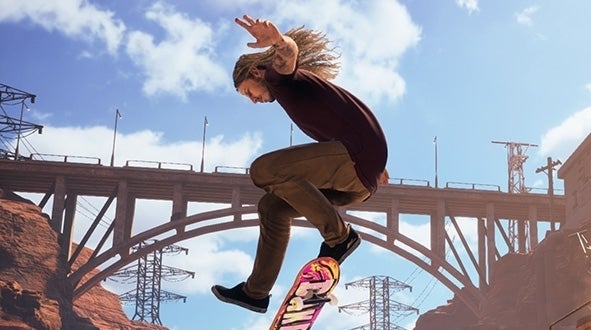 Legendary skater Tony Hawk has revealed there were plans to follow up the well-received Tony Hawk's Pro Skater 1+2 remake with a similar launch for a Tony Hawk's Pro Skater 3+4.

However, these plans were scuppered when Activision merged developer Vicarious Visions into Blizzard - a move which saw the studio re-named to Blizzard Albany and re-emerge as a support studio for the Diablo franchise and other Blizzard titles.

Hawk spoke of the now-scrapped plans in detail for the first time last night, while a guest on a fan Twitch livestream.


.: It's currently impossible to complete KOTOR 2 on Switch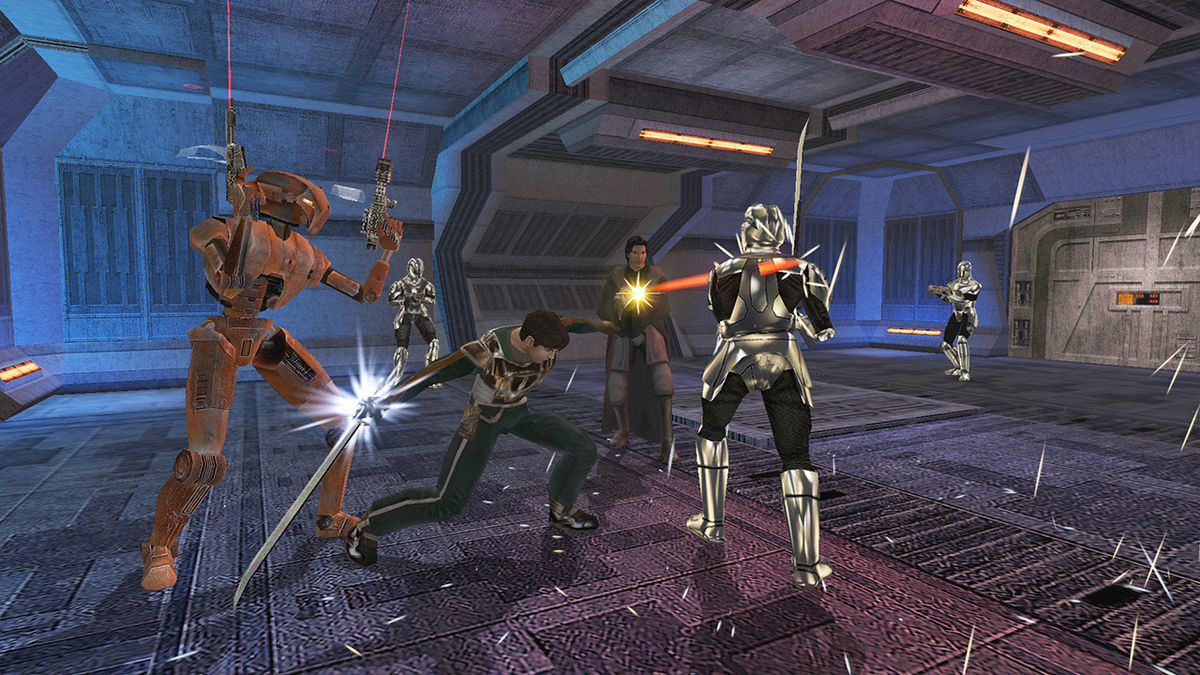 UPDATE 23/6/22: Aspyr has responded to Eurogamer with a statement on the known Star Wars: Knights of the Old Republic 2 issue.

"We're aware of an issue that is preventing some Star Wars: Knights of the Old Republic 2: The Sith Lords players from advancing in the game," it reads. "Our data suggests that this is only affecting a small number of users but please rest assured that we're working on a patch to fix it. For users who have encountered this issue please visit our FAQ for temporary workarounds and follow @AspyrMedia on Twitter for updates."

That workaround from the FAQ means utilising the cheat function as follows: "If you're encountering this crash, our suggested workaround is to warp past the point where the crash occurs using the cheat menu. Triple click the left thumbstick, open the cheats menu, select warp, and warp to OND504."


.: YouTuber builds 2cm-thick PS5 "Slim"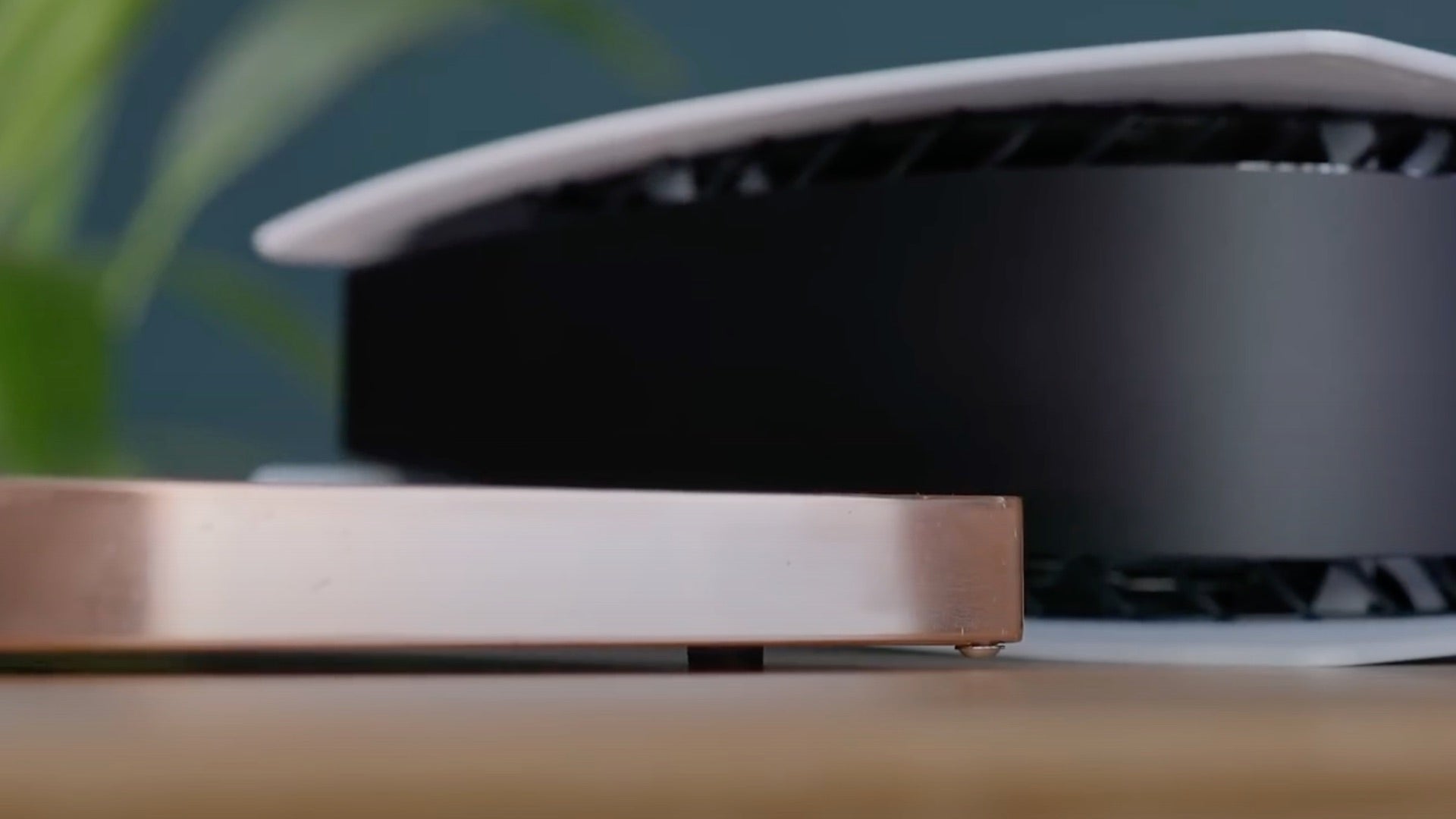 PlayStation 5 may be a lot of things to a lot of different people, but one thing most would probably agree on is that it's a bloody big console. Now, however, one enterprising YouTuber has taken up the challenge of downsizing the machine to create the "world's first PS5 Slim console" - one that's less than 2cm thick.

This particular project is the work of YouTube channel DIY Perks, which specialises in videos about designing and building gadgets and technology at home, and begins with a tear-down of Sony's behemoth console to figure out exactly which of its innards should stay and which can go to hit that self-imposed 2cm limit.

Perhaps unsurprisingly, the majority of the PS5's bulk comes from its steel shrouding and CPU-cooling heatsink, and with those gone DIY Perks' target seems a little closer to reality. Ultimately, to hit that magic number, PS5's existing cooling solution is replaced with a custom water-channeling system made from copper sheeting. It's not a cheap option, costing an eyewatering $240 for the sheeting alone, but it appears to do the job.


.: You can play the whole of Outriders for free on Steam this week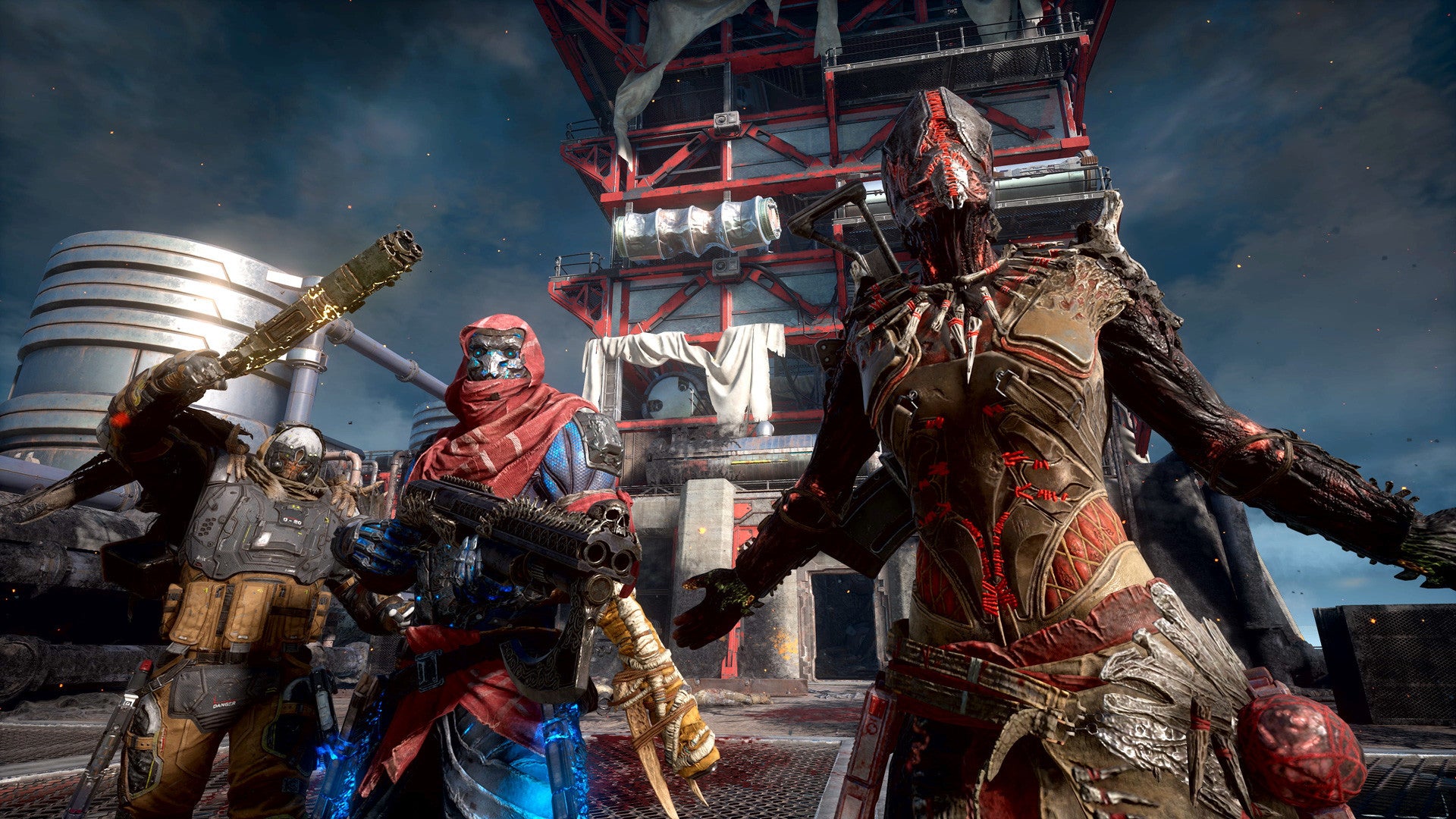 As the launch of its first major expansion approaches, Outriders - developer People Can Fly's enjoyable third-person sci-fi shooter - is free to try on Steam this week, giving new players an opportunity to see what they're missing.

Outriders launched for PC, Xbox, and PlayStation last April, delivering a slice of co-operative shooter action that Eurogamer reviewer Vikki Blake enjoyed, albeit with some caveats. "For some," she wrote, "I suspect Outriders doesn't innovate enough to stand out from an already oversaturated shooter market, relying too much on the ideas of other, stronger titles that have come before it."

"[But] as a die-hard Guardian and card-carrying fangirl of the genre," Vikki continued, "Outriders tickles me in all the right places. Offering gunplay that feels solid and satisfying and an array of additional powers and abilities to keep combat fresh and exciting, I can only admit that Outriders has surprised me in all the right ways. Maybe it'll surprise you, too."


.: Dune: Spice Wars gets multiplayer in today's first major early access update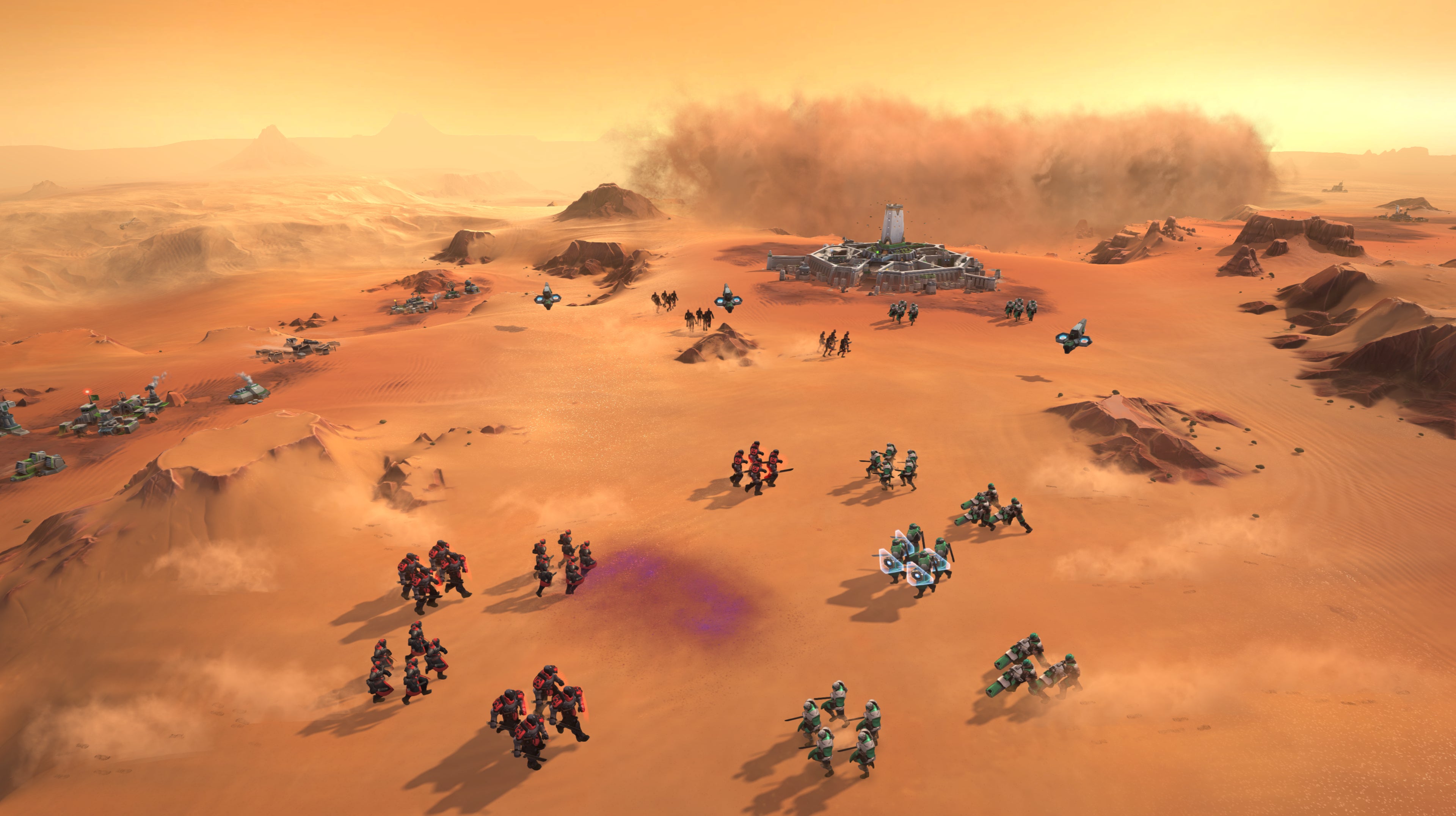 Northgard developer Shiro Games' sci-fi strategy game Dune: Spice Wars now includes multiplayer support following the launch of its its first major early access update.

Dune: Spice Wars was well-received when it launched into Steam early access back in April, but several key features were missing from that initial release, including all-important multiplayer support. Shiro eventually confirmed multiplayer would arrive this "summer" as part of its inaugural development roadmap, and that day is finally here.

According to today's patch notes, Dune's multiplayer can utilise both dedicated servers and peer-to-peer connections, and enables players to try their hand at 2v2 matches or test their mettle in four-person free-for-alls, playing as Atreides, Harkonnen, Fremen, or Smugglers.


.: Ubisoft's free-to-play skater Roller Champions seemingly heading to Switch this week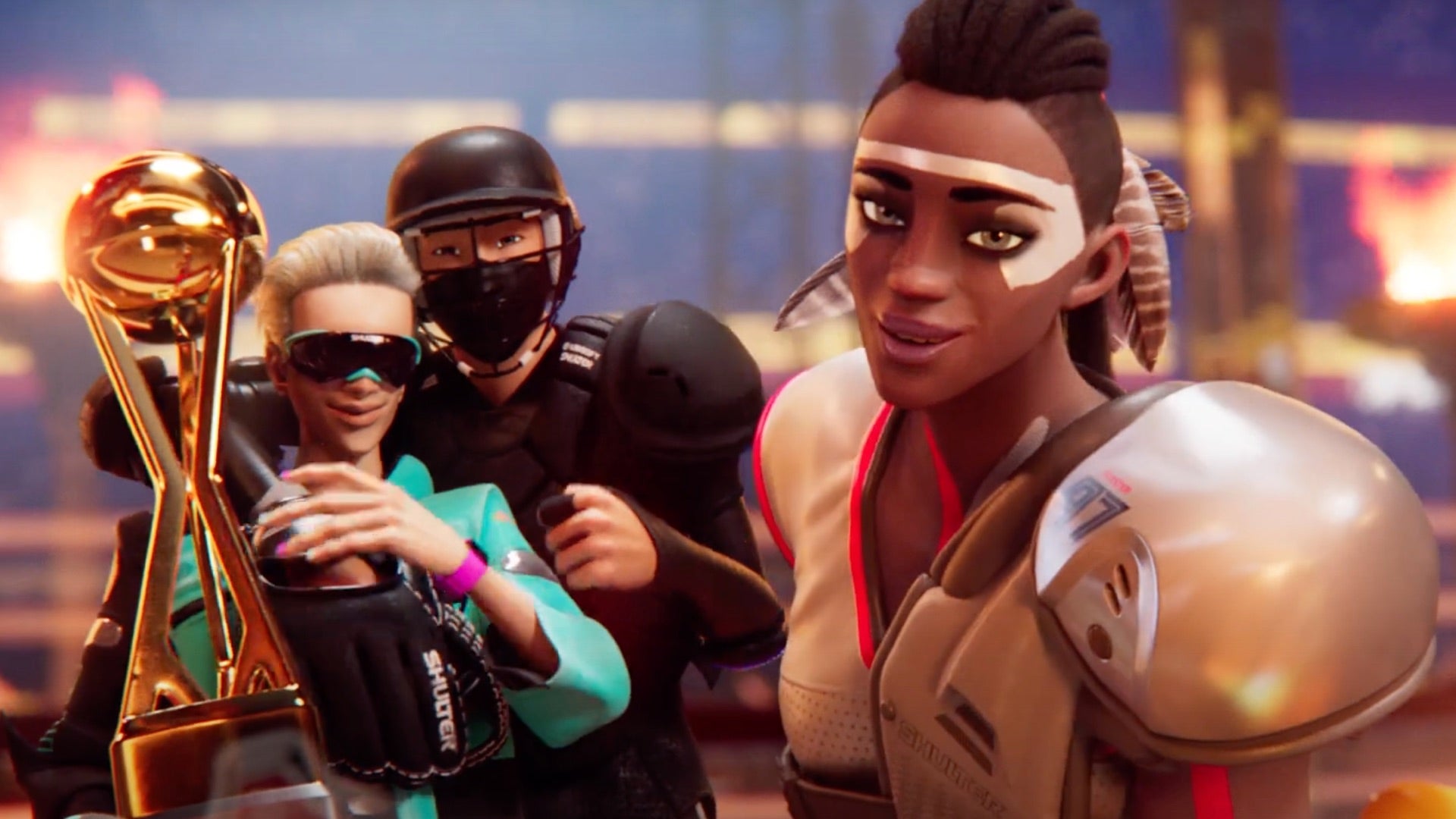 Following its Xbox, PlayStation, and PC debut last month, Ubisoft's free-to-play 3v3 skater Roller Champions has been given a Switch release date, and will, according to a new UK eShop listing, arrive on Nintendo's platform tomorrow, 21st June.

Roller Champions is Ubisoft's stab at creating its own chaotic sports mash-up in the vein of Rocket League, albeit one that switches out the latter's cars-meet-football concept for a fast-paced hybrid of competitive roller-skating, hockey, and football.

The gist is that two teams of three players hurtle around a track in an attempt to wrestle the ball from one another. When one team finally has the ball, they need to complete at least one lap before pelting it into the goal, with additional points accrued the more laps they can keep hold of it before taking a successful shot.


.: This streamer made a motion controller for Sifu to live that kung-fu fantasy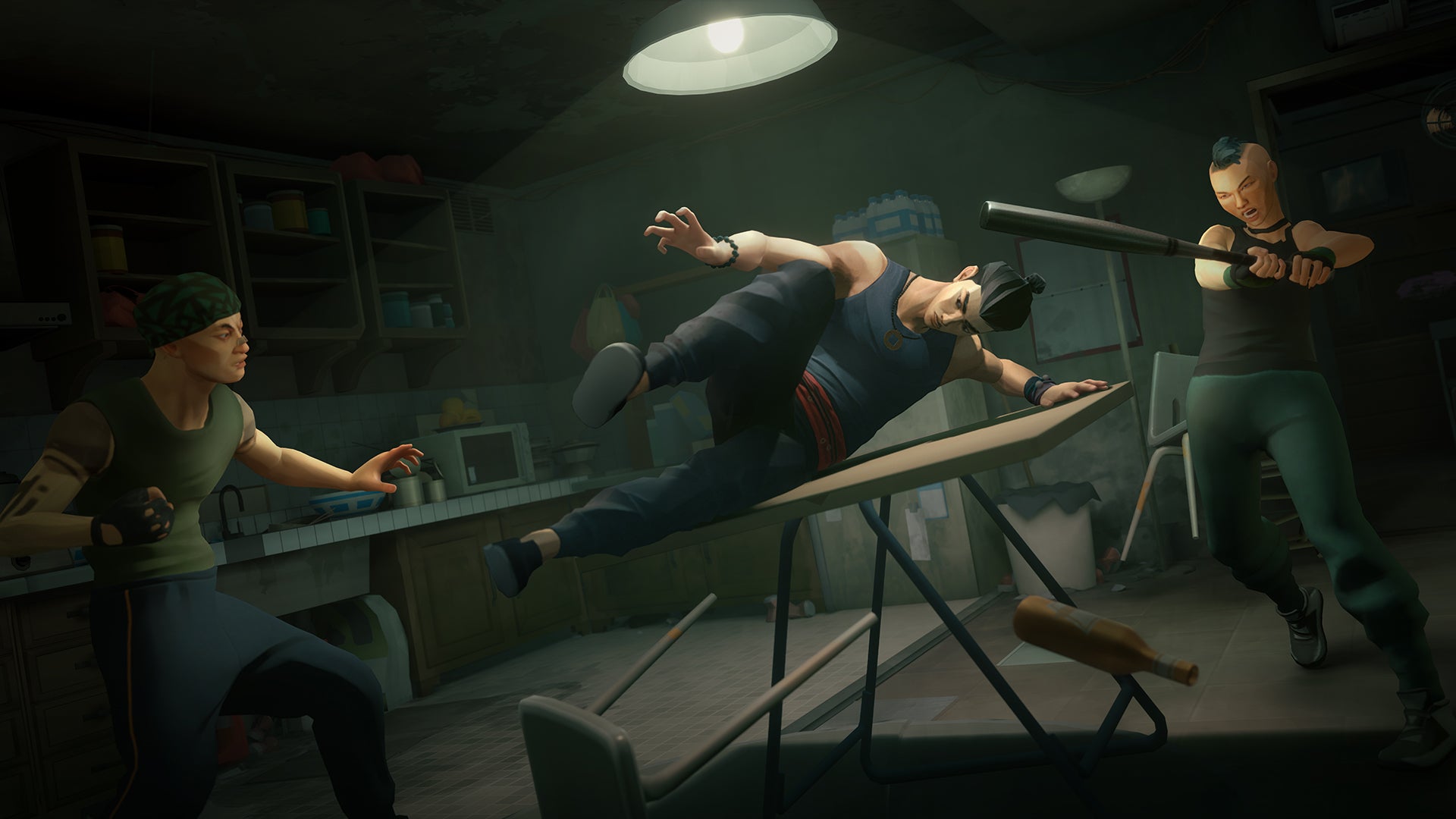 Sifu already lets you live out your kung-fu fantasy as a 3D beat-em-up. But what if motion controls could really bring that alive?

Streamer Rudeism, known for his weird and wonderful controllers and challenge run streams, has created a motion controller for Sifu as his latest project and streamed the results over the weekend.

How does it work? He wears two gloves that have motion sensors and a stick in each hand for movement. Simply punching the air is enough for light attacks, with other motions used for heavy attacks and parries, and then picking up items and other interactions are done by clicking in the sticks.


.: DF Direct Weekly on Forza Motorsport and Final Fantasy 7 Rebirth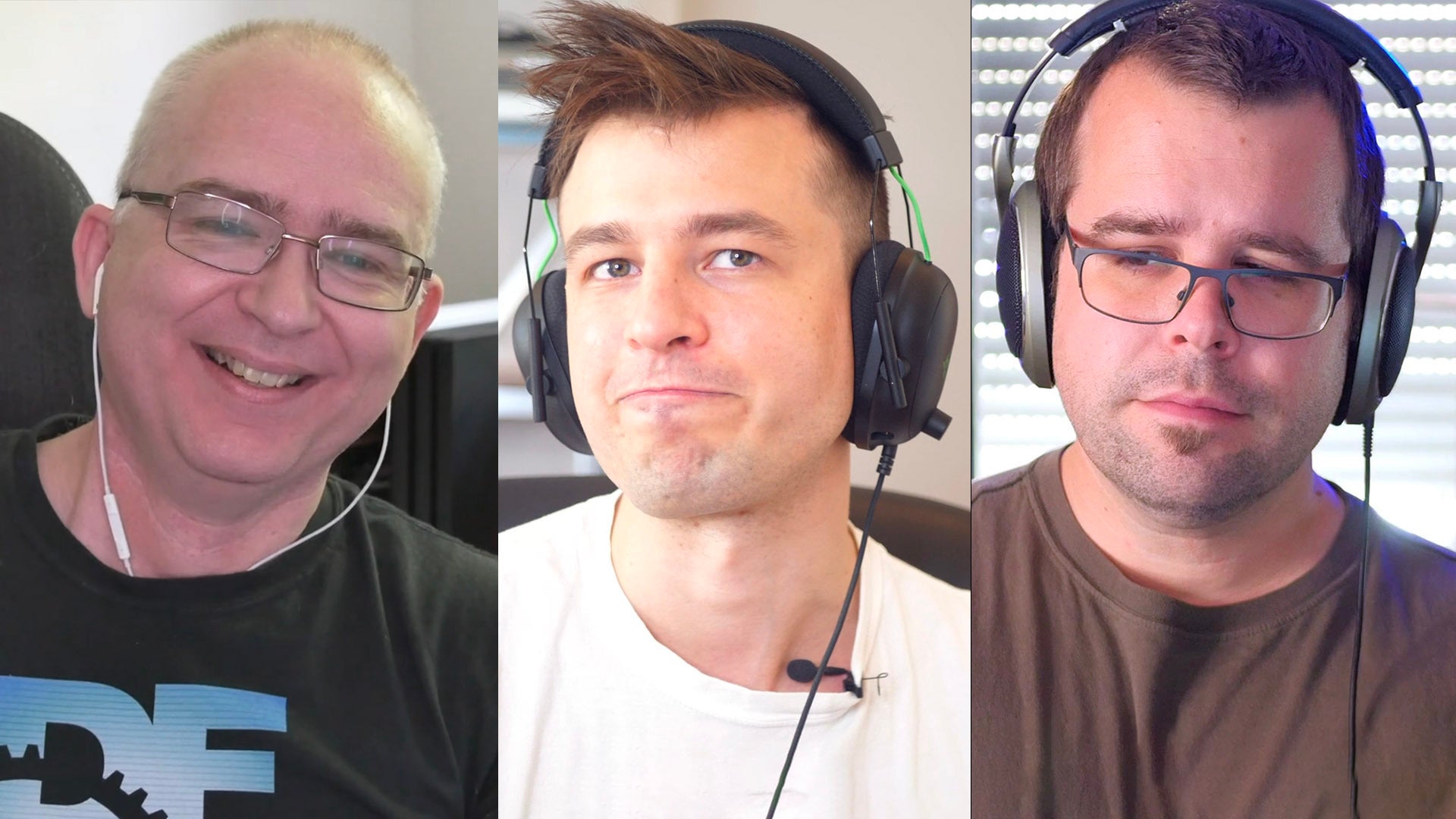 So we had a barrage of new game announcements and gameplay reveals but in the absence of E3, was it actually Summer Game Fest or something else? Perhaps it was actually E3's Force ghost, brought into being by the sheer force of will of the games industry? Whichever you slice it, it's now over and in this week's DF Direct Weekly, the team sits down to talk about the last reveal - Final Fantasy 7 Rebirth - while raking over the coals of the prior weeks' festivities. Was there actually a 'game of the show' as such? Did Starfield, Modern Warfare 2 and Forza Motorsport make the kind of impact we were hoping for?

From a personal perspective, I believe that it's Turn 10's Forza Motorsport reveal that was the highlight of the various shows we saw. First of all, while there was some (actually, quite a bit) of confusion about what we were actually seeing, the main 'talkthrough' trailer is nothing short of a masterpiece. First of all, the scripting and story-telling via a single camera sweeping over a single circuit was beautiful, effortlessly showcasing all of the various new features the revised game had to offer. Secondly, the content was first class: ray tracing in-game is an achievement in itself but working in combination with dynamic, real-time time of day transitions and weather on all tracks is another big achievement. Deformation on the car models via realistic crashing? Nice. Subsequent to the reveal, A to B comparisons of the Maple Valley circuit also show a vast increase in detail too. I'll leave it to Alex to explain how we think Turn 10 has achieved this, but beyond the technical analysis, I'm just really excited to see what this studio has been up to since the 2017 release of Forza Motorsport 7.

However, it's the confusion about what we were seeing and the general notion of transparency in game media that remains slightly frustrating. Forza Motorsport was revealed with two assets - the 'talkthrough' was 'in-game 4K' and there was discussion over how the power of Xbox Series consoles makes it possible... yet the asset itself was taken from the PC build, a fact we only learned later on. Meanwhile, a second 'sizzle' teaser looked even better - and it turns out that this was running with replay cameras, where higher fidelity ray tracing - and RT global illumination - was added. And yet, it carried the same 'in-game 4K' label - so will we ever see the game look this good? On PC perhaps? I really hope that Microsoft/Summer Games Fest/other publishers can take a leaf out of Sony's book. Its most recent State of Play stuck to PS5 footage, with explainers on all non-gameplay assets. And just generally, I honestly think that practically every title released these days looks good enough to work for games capture without the need of CG trailers, offline rendering etc.


.: Another Elden Ring cut questline has been discovered, this time for Merchant Kalé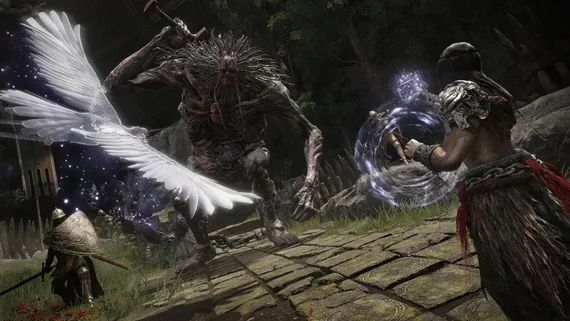 Yet another cut questline from Elden Ring has been discovered, this time concerning Merchant Kalé.

Reliable data miner Sekiro Dubi has discovered the quest, which may have lasted from the game's beginning right up to the end.

After months of work, Sekiro Dubi has restored that questline. Ending spoilers follow.


.: There's a Nintendo Direct scheduled for this week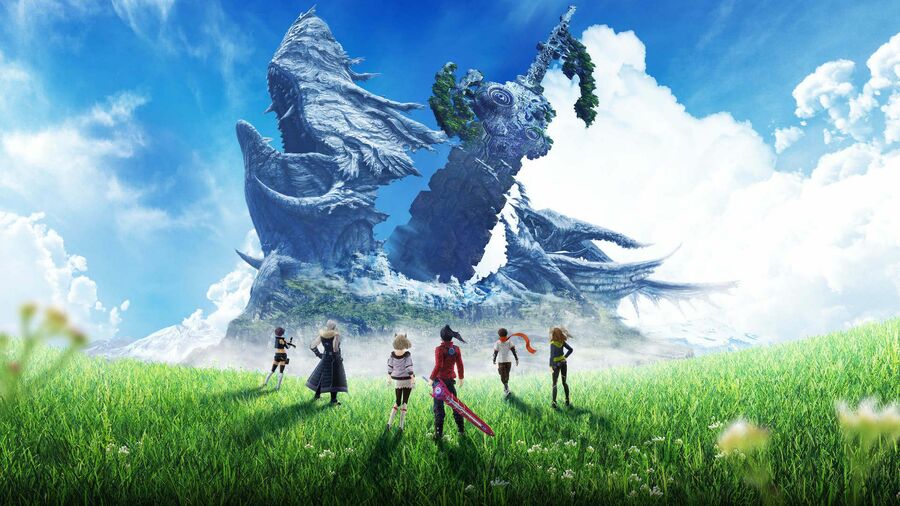 Nintendo was noticebly absent from the past few weeks of not-E3 shenanigans, but that is all about to change.
Xenoblade Chronicles 3 will take centre stage in a dedicated Nintendo Direct broadcast due to take place this Wednesday 22nd June at 3pm UK time.
The presentation is set to last 20 minutes, and be focused squarely on Monolith Soft's Switch-exclusive role-playing game set to launch worldwide on 29th July.