.: Eurogamer.net Latest Articles Feed
This is a feed of the latest articles from Eurogamer.net..
.: The person responsible for adding - and removing - PT from the PSN store speaks for the first time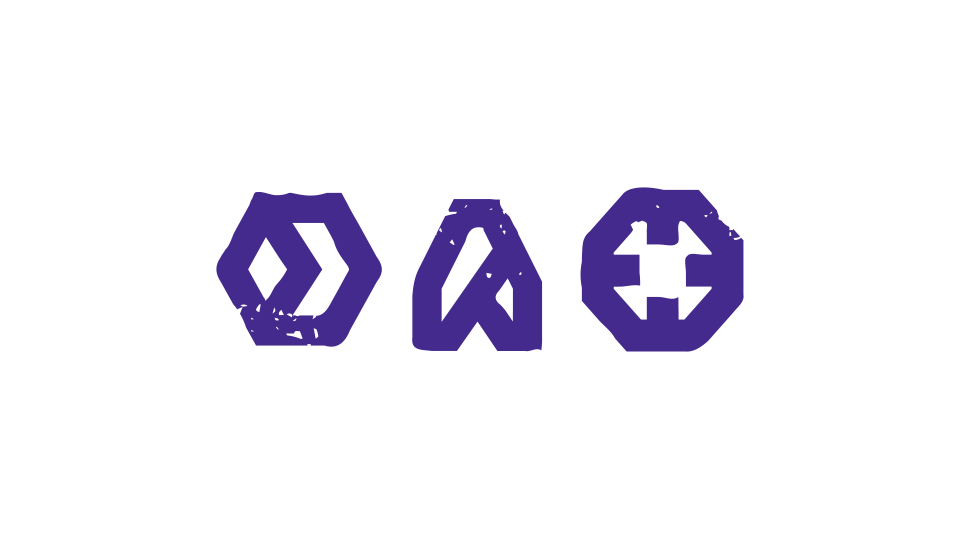 The person responsible for putting PT onto the Sony storefront - as well as having to take it back off again - has spoken about the situation for the first time.

Pearl L., who was Konami's first-party lead at the time, took to Twitter to talk candidly - and diplomatically - about the time the free-to-play Silent Hills teaser was controversially pulled from the Sony store eight years ago yesterday (12th August).

"Fun fact: since I was the first-party lead at the time at Konami, I helped get this product set up on the storefronts, fake publisher and everything," they tweeted (thanks, VGC).


.: Capcom producer Hiroyuki Kobayashi leaves after 27 years to join NetEase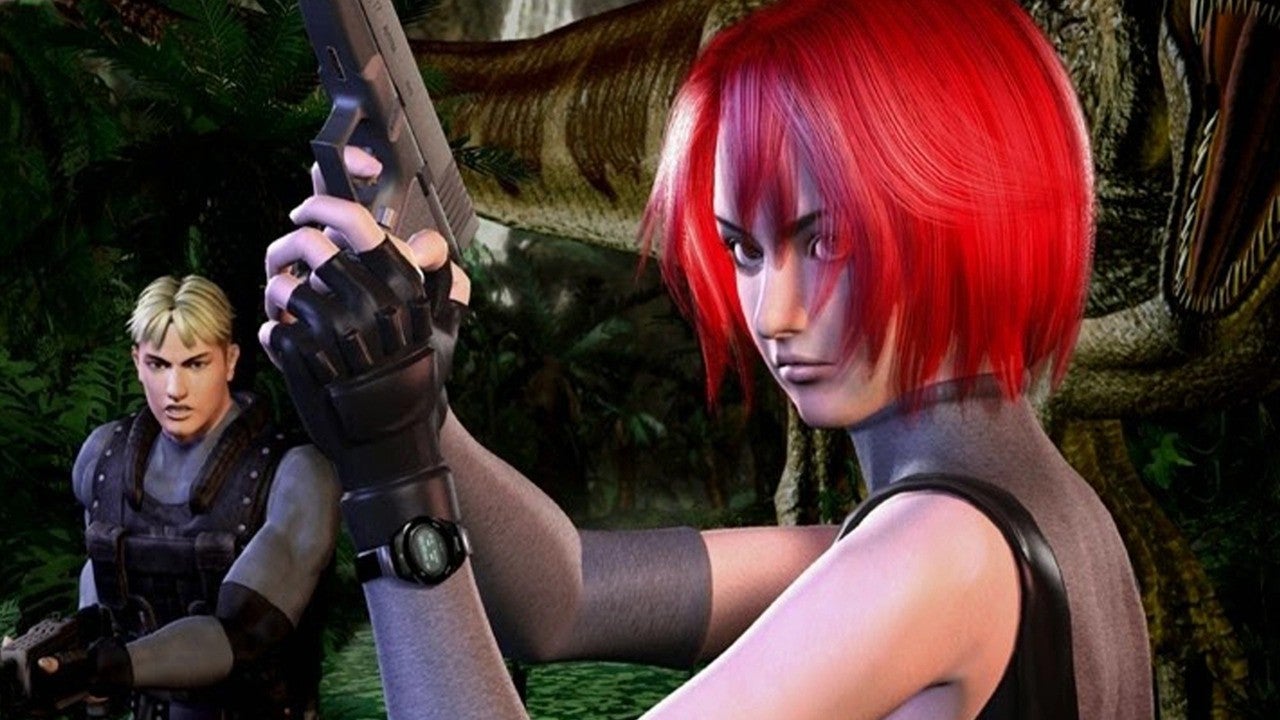 Producer Hiroyuki Kobayashi has parted ways with Capcom after 27 years.

Whilst Kobayashi left Capcom on 1st March 2022, he chose 12th August - his 50th birthday - to make the announcement that he had left the famed Japanese company to take up another producer position at NetEase.

"Today, 12th August, is my 50th birthday," Kobayashi's statement begins. "As such, I would like to share something very special with everyone: After serving 27 years with gratitude, I have departed from Capcom on 1st March and will be officially joining NetEase as a producer.


.: Nintendo won't increase the price of Nintendo Switch "at this point"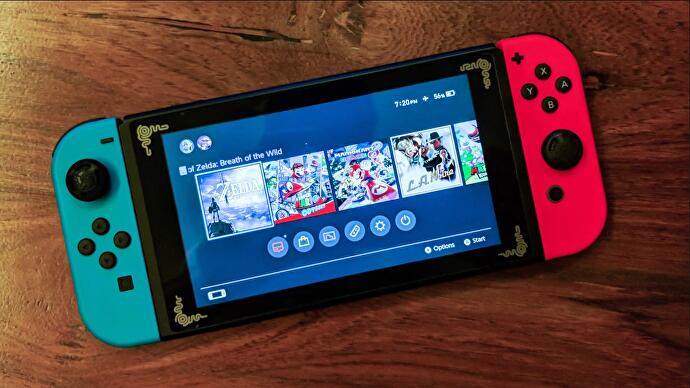 Nintendo has confirmed that it has no plans to increase the price of its Nintendo Switch console.

Despite a drop in sales of around 23 per cent year-on-year - chiefly due to the tech industry's ongoing shortage of semiconductor parts stifling manufacturing - Nintendo president Shuntaro Furukawa told Nikkei that Nintendo wanted to "avoid pricing people out".

"We're not considering [a price increase] at this point, for two reasons," Furukawa said (thanks, NME). "In order to offer unique entertainment to a wide range of customers, we want to avoid pricing people out. Our competition is the variety of entertainment in the world, and we always think about pricing in terms of the value of the fun we offer.


.: Phasmophobia players want smaller maps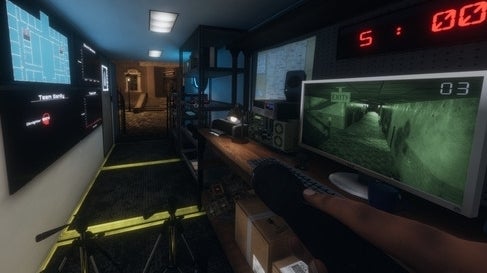 It looks like a lot of Phasmophobia players hope to see smaller maps in upcoming updates.

In a poll in the game's subreddit community and spotted by PCGN, players were invited to vote on the next map they would like to see join the Phasmophobia rotation. Options include a circus/carnival, mall/movie theatre, manufacturing plant, office park/corporate building, and a small town square.

Whilst thousands of players have voted on their preference, some took to the comments to talk about the size those hypothetical maps could be, and posited that smaller maps were important, too.


.: Diablo Immortal players are reporting a new bug that is "reducing XP for everyone"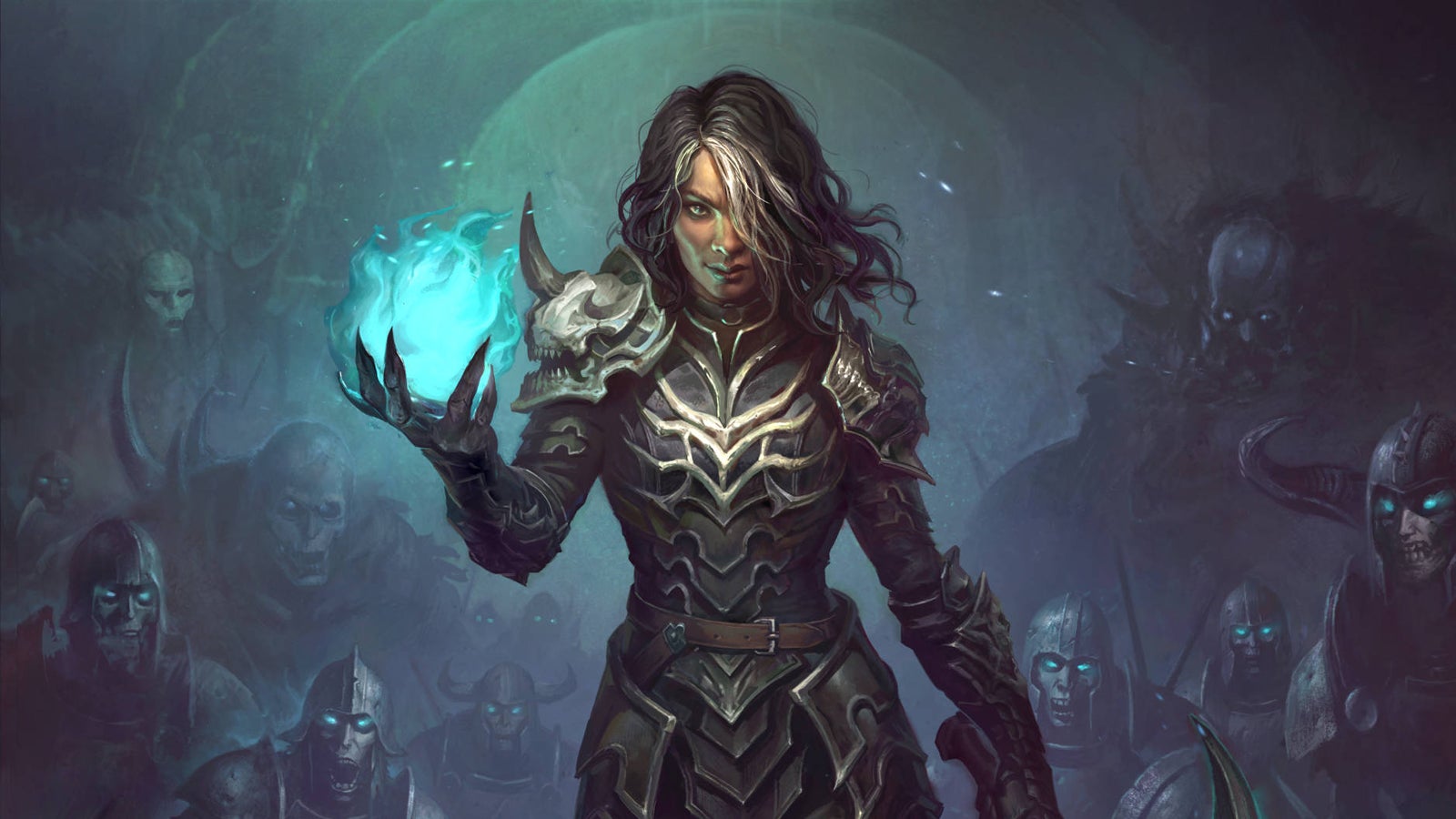 Diablo Immortal players are reporting a new bug that is "reducing XP for everyone".

A thread on the game's subreddit community - complete with examples and screenshots - is claiming that "there's a bug that reduces the XP earned on a significant portion of kills and XP globes".

"We don't fully understand why or when it will happen," explains u/staplepies (thanks, NME), who's one of five players "looking at this on and off for the last month or so".


.: Tiny Tina's Wonderlands' Shattering Spectreglass DLC "expands the endgame experience"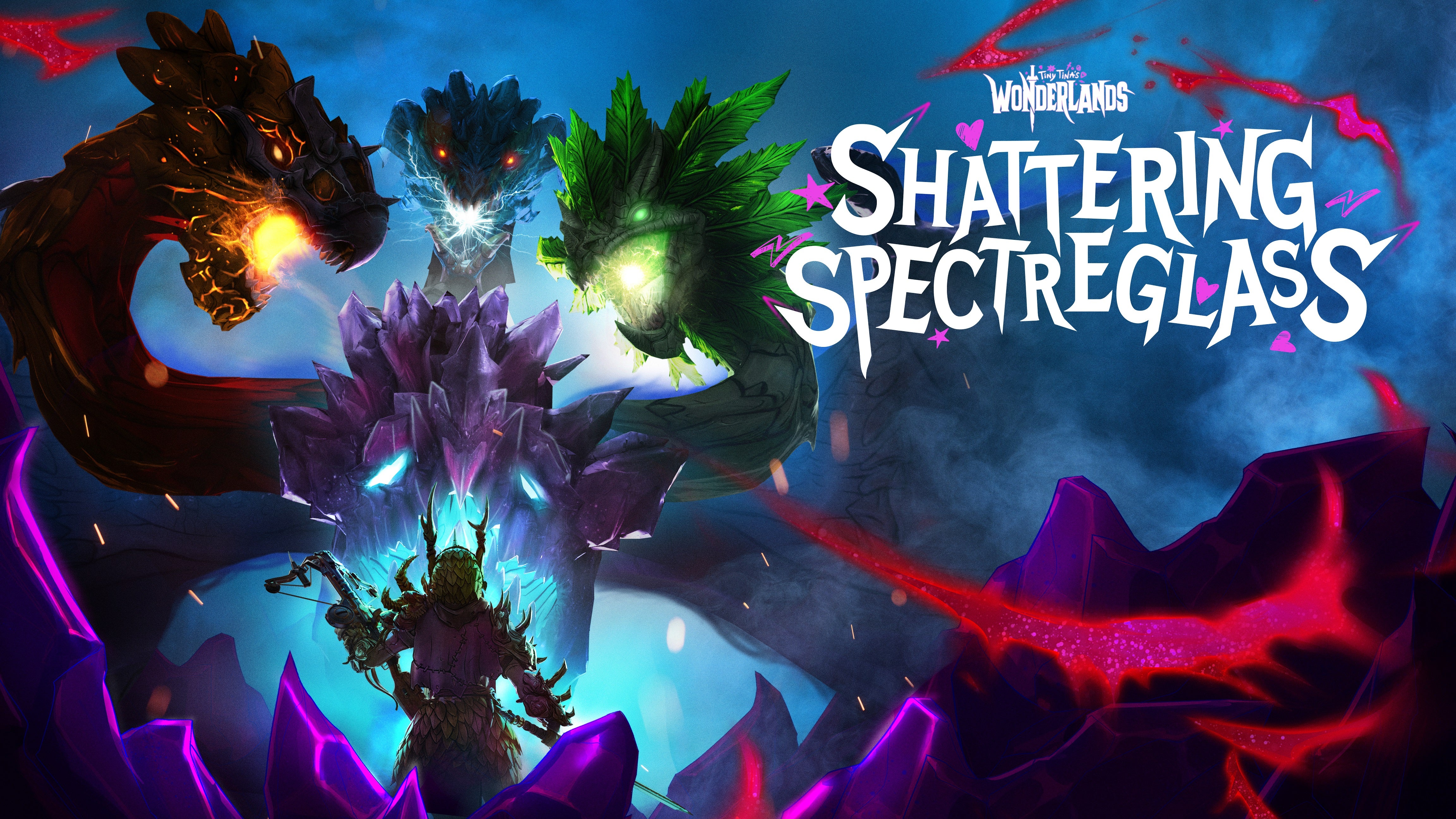 Tiny Tina's Wonderlands' fourth DLC chapter, Shattering Spectreglass, is out now, "expanding the endgame experience" with a new class, better character creation options, a new boss, and "incredible loot".

Available for no extra cost for those who already own the season pass - and to buy separately for those who don't - Shattering Spectreglass ushers in the all-new Blightcaller class which "allows players to harness the noxious essence of swamps with potent precision, alongside new ways to customise your Fatemaker, including an all-new voice".

"Shattering Spectreglass begins in Dreamveil Overlook, where players will face Vesper's most personal Mirror of Mystery yet," 2K explains. "Shattering Spectreglass offers a window into Vesper's memories, which are plagued by visions of Redmourne the Trivern, a mighty beast that can grow multiple heads and feeds on fear, siphoning his power from lost souls. Bringing down this winged behemoth once and for all is the only way to help Vesper escape her past."


.: There's a new South Park game on the way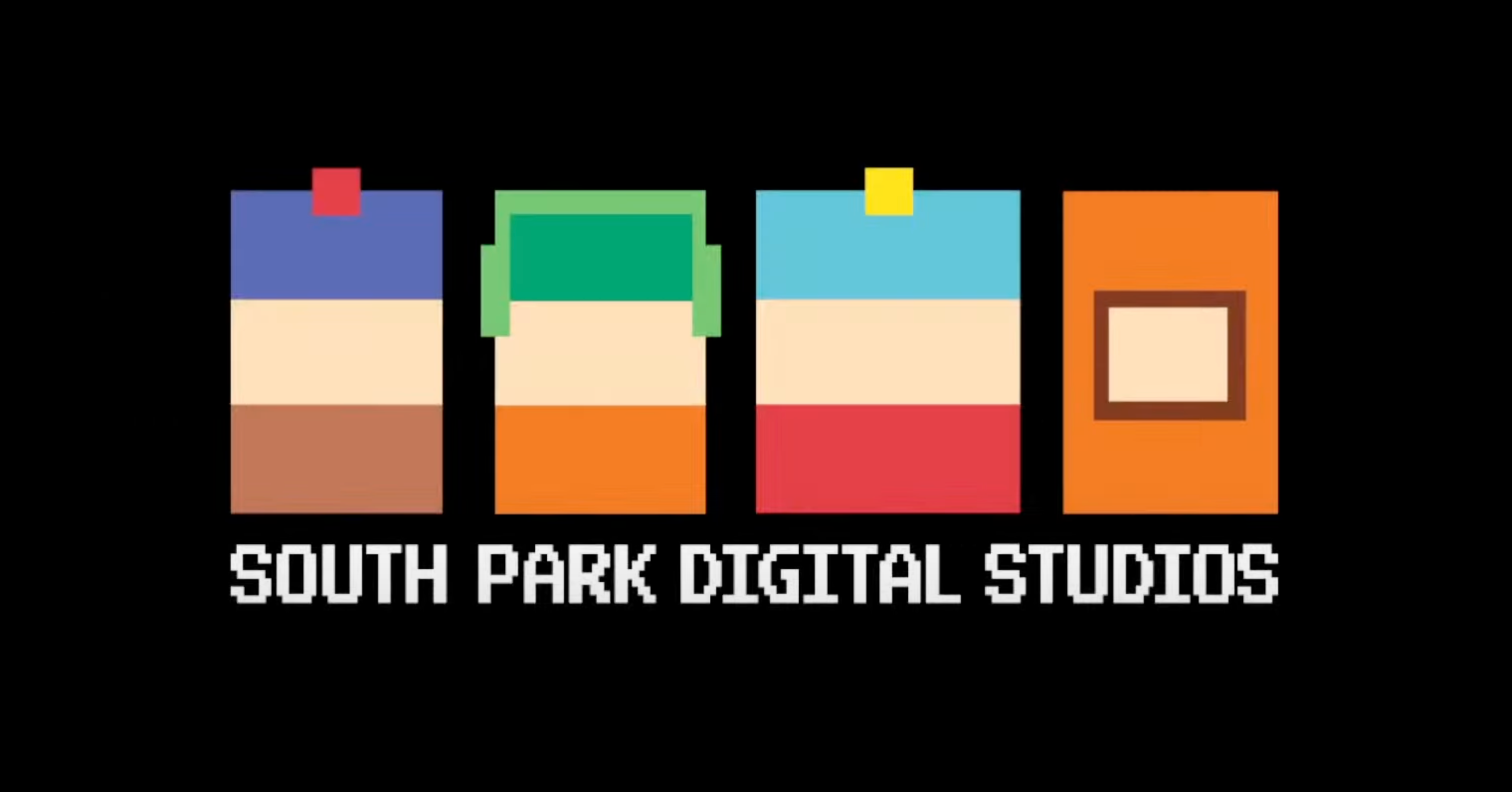 THQ Nordic rounded out its 2022 Showcase by teasing a new South Park game.

"As of today, THQ Nordic (HandyGames not included) has 43 games in development. Thereof 26 still unannounced AFTER this showcase," the broadcast confirmed at the end of the presentation. "Thank you for watching."

Moments later, though, the 26 is crossed out, and the text fades to the South Park Digital Studios logo - head to 55min and 11secs on the video below to see for yourself:


.: NBA 2K23 reveals more about its upcoming mode The Jordan Challenge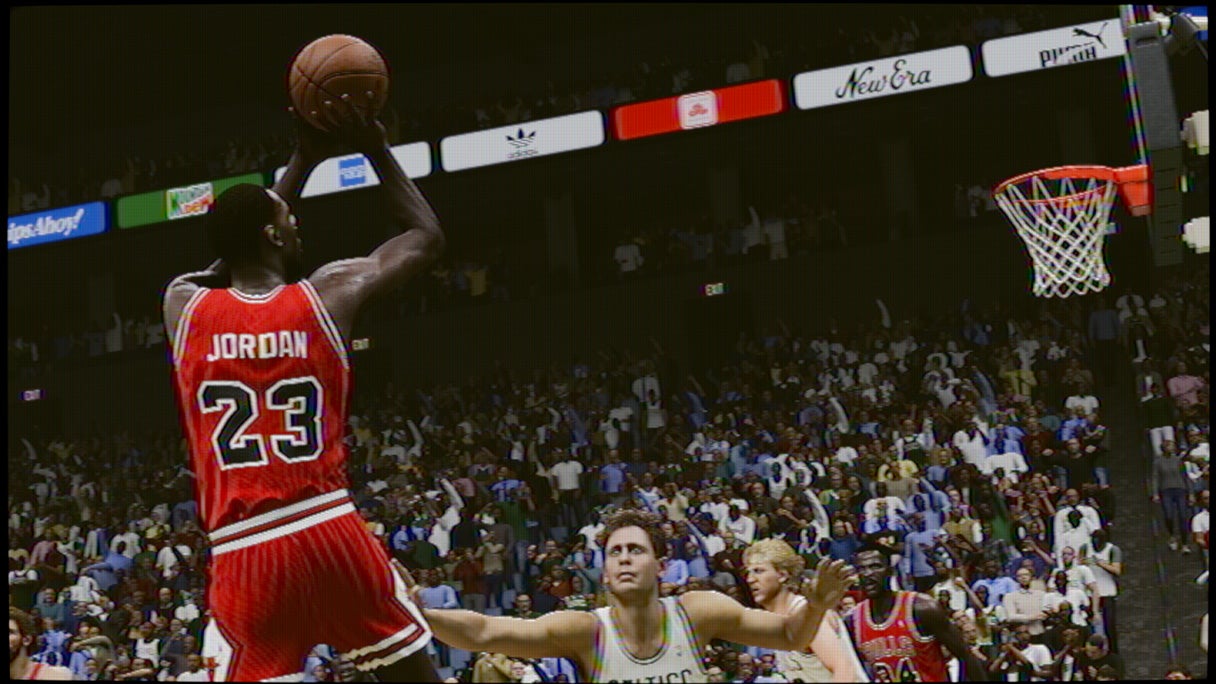 NBA 2K23 is inviting you to "experience Michael Jordan's most iconic moments" in its upcoming Jordan Challenge mode.

The game mode will include 15 "playable moments from Jordan's career that let players relive his legacy from the early days as a college sensation, to his game-winning shot in the 1998 NBA Finals".

Each challenge will include a pre-game interview with a "luminary who was part of what made every game special" and a new presentation package that recreates how the games would've looked as they were originally broadcast in the 80s and 90s.


.: PUBG: Battlegrounds boasts 80,000 more daily players since going free-to-play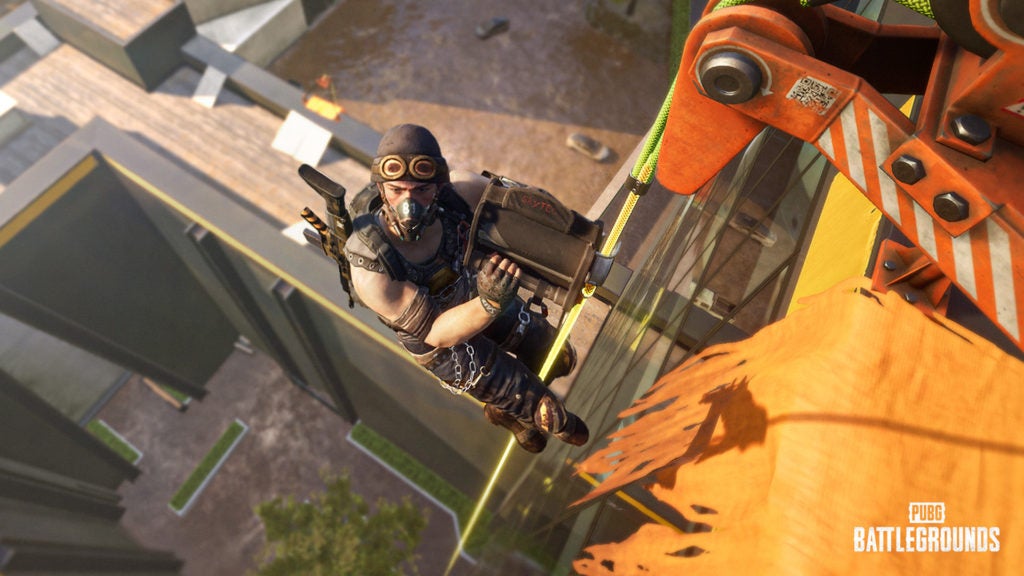 PUBG: Battlegrounds has clocked up 80,000 new players daily since going free-to-play earlier this year.

Confirming the new figures in its latest financial report, developer/publisher Krafton confirmed that net profit for the company was up 37 per cent when compared with the same quarter last year, even though both operating profit and revenue were down by 6.9 per cent and 7.8 per cent respectively.

94 per cent of the battle royale's revenue is generated outside of South Korea, where the game is made.


.: Here's everything shown during tonight's THQ Nordic showcase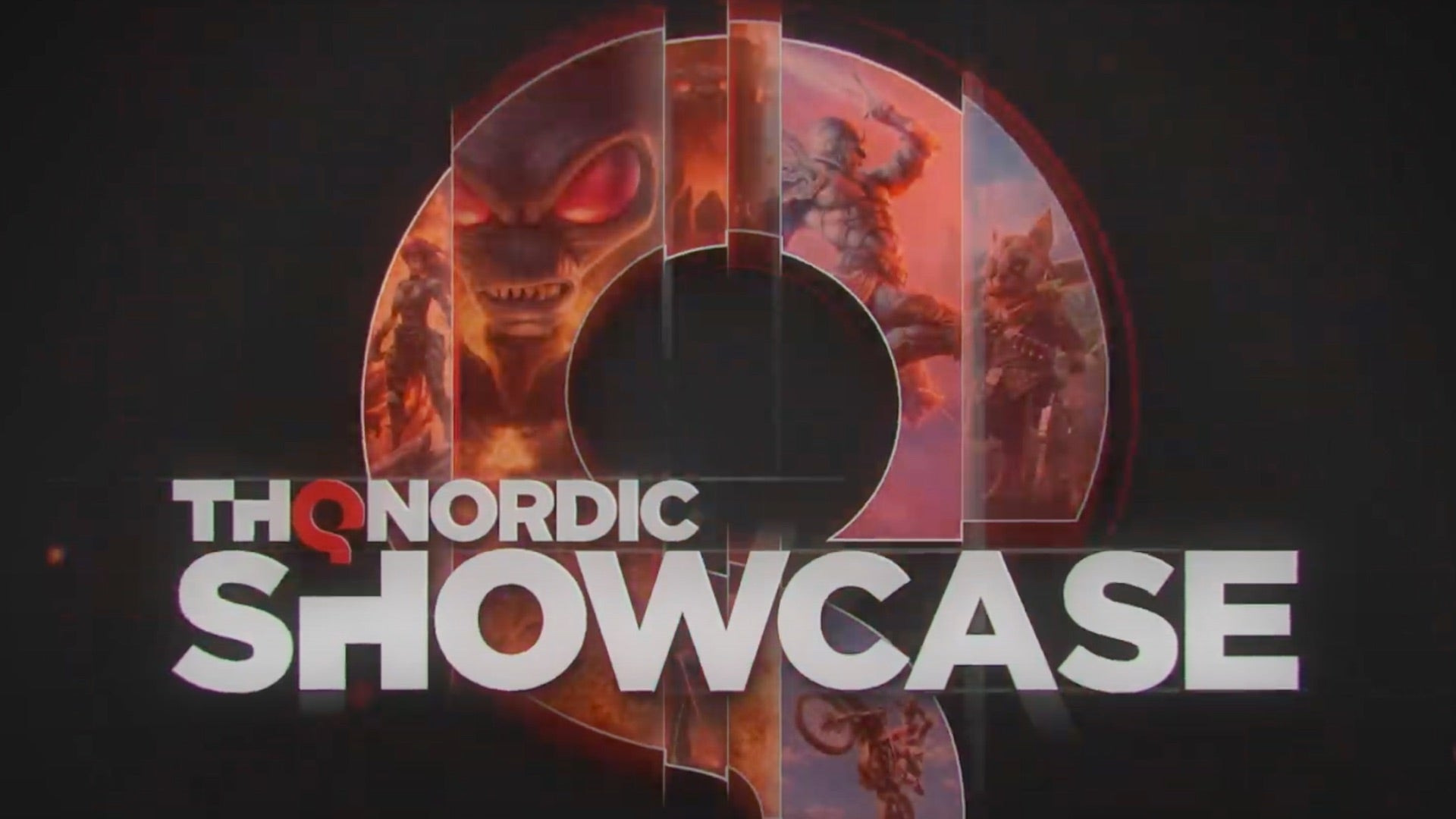 The all-consuming IP hoover that is THQ Nordic has done a showcase! Mixing a nostalgia-baiting slate of 90s revivals with some intriguing newcomers, it was a surprisingly busy one too. So if you missed it and find yourself eager for updates on previously announced titles like Outcast 2, Jagged Alliance 3, and Gothic, plus some big new reveals - most notably the return of Alone in the Dark - read on.

Alone in the Dark

As rumoured, the grandaddy of survival horror is back in what THQ Nordic and developer Pieces Interactive is calling a "reimagining" of the 1992 original. It's being written and directed by Mikael Hedberg, who wrote the stunning Soma at Frictional Games, and is coming to Xbox, PlayStation, and PC at a later date. We've got a little more on this promising project elsewhere.


.: Dangerous Driving dev's Wreckreation is an open-world racer with a DIY focus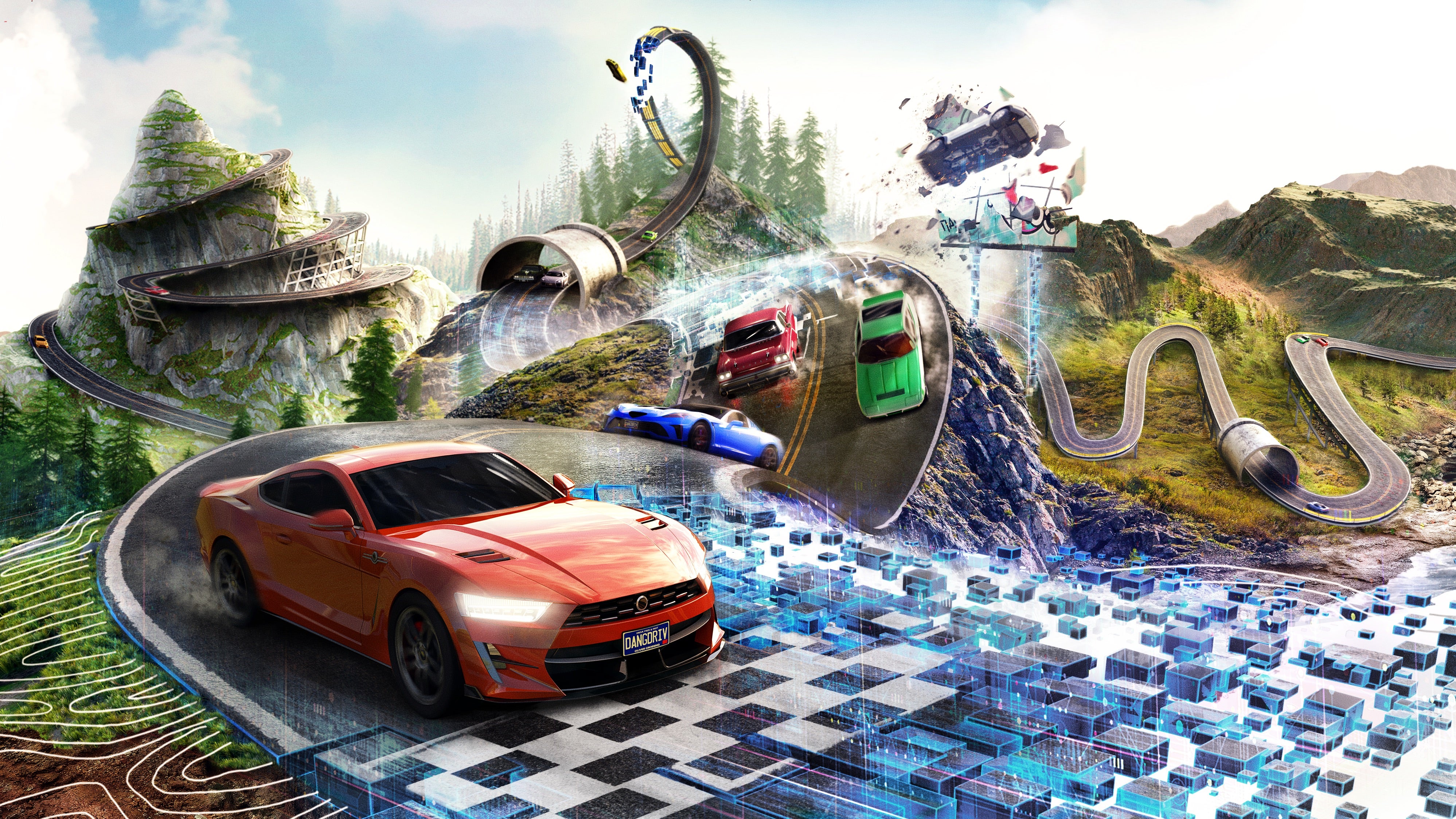 UK developer Three Fields Entertainment - the studio behind the likes of Dangerous Golf and Dangerous Driving - has unveiled Wreckreation, a new custom-content-focused open-world racer coming to PC, PlayStation, and Xbox next year.

Three Fields - a studio founded by a small group of ex-Criterion developers - describes Wreckreation as a game of high-speed racing, crashing, stunts, and exploration, all of which unfolds across a 400-square-mile map. That map is designed to represent an entire (fictitious) American state split into four areas, albeit one predominantly themed around woodland, grassland, and sandy beaches.

As to how players approach the challenges within Wreckreation's world, the idea is that it's entirely up to them, with Three Fields saying it wants to encourage a more freeform style of fun as players explore the world in search of races, short cuts, and challenges.


.: Become a galactic property magnate in cute management game Space for Sale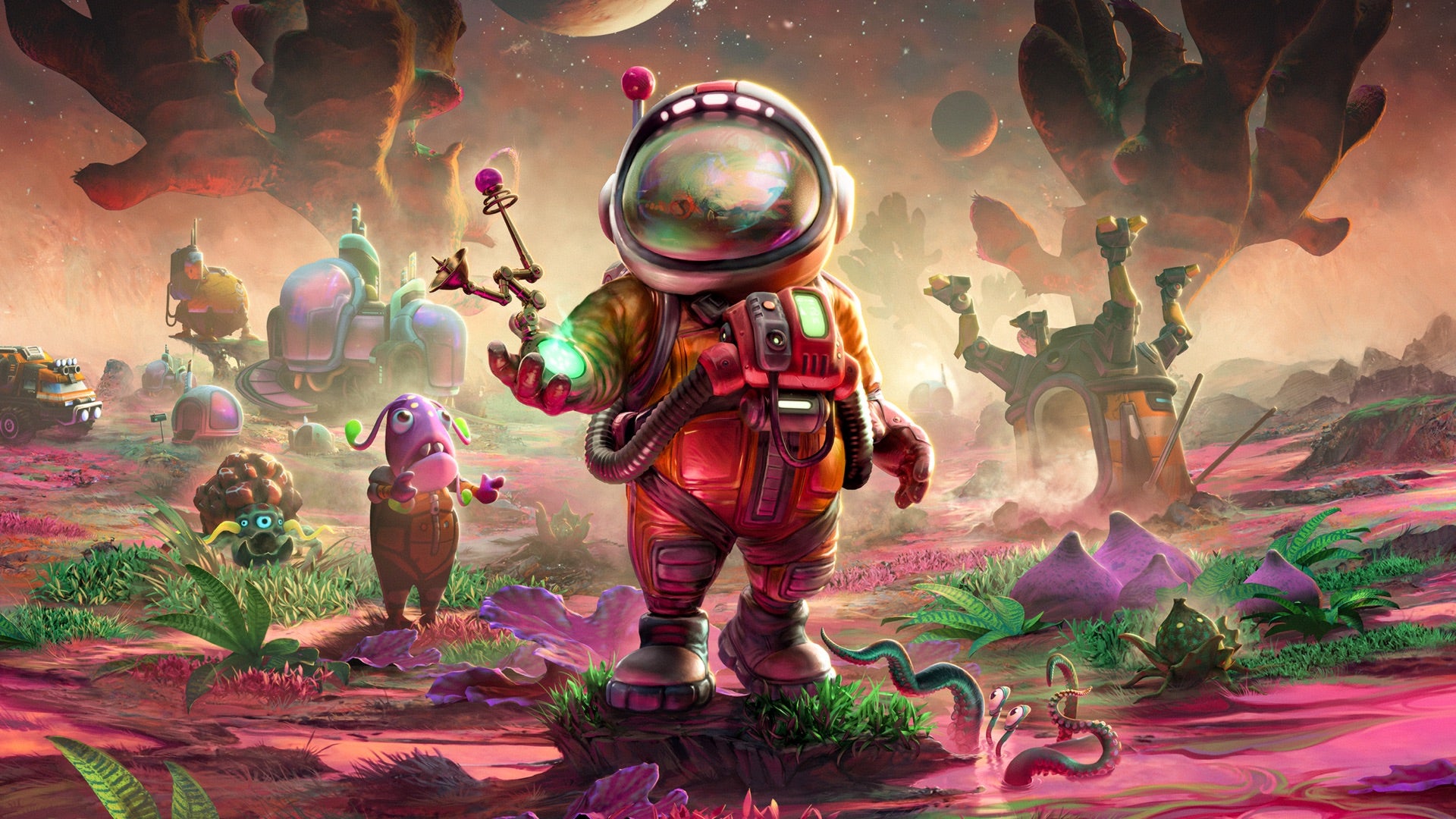 Mirage Game Studios - the developer behind well-received factory sim Little Big Workshop - has shared a first look at its adorable galactic property magnate game Space for Sale, which is due to launch on PC at a currently undisclosed date.

Space for Sale casts players in the role of a cute astronaut that's just bought an entire galaxy on the cheap, with the aim of turning it into a dream destination for alien homeseekers across the cosmos. To reach that goal, players must scour the galaxy's procedural planets in search of the perfect spot to fulfil their clients' sometimes eccentric needs.

Although Space for Sale's basic concept sounds very management sim, Mirage says the game's sandbox-style gameplay is more of a "hands-on experience" than that might suggest, with players needing to explore each planet in person as they hunt down the ideal location to drop a plot, construct buildings, collect resources, scan items, and so on.


.: Survival horror classic Alone in the Dark is being 'reimagined' by Soma writer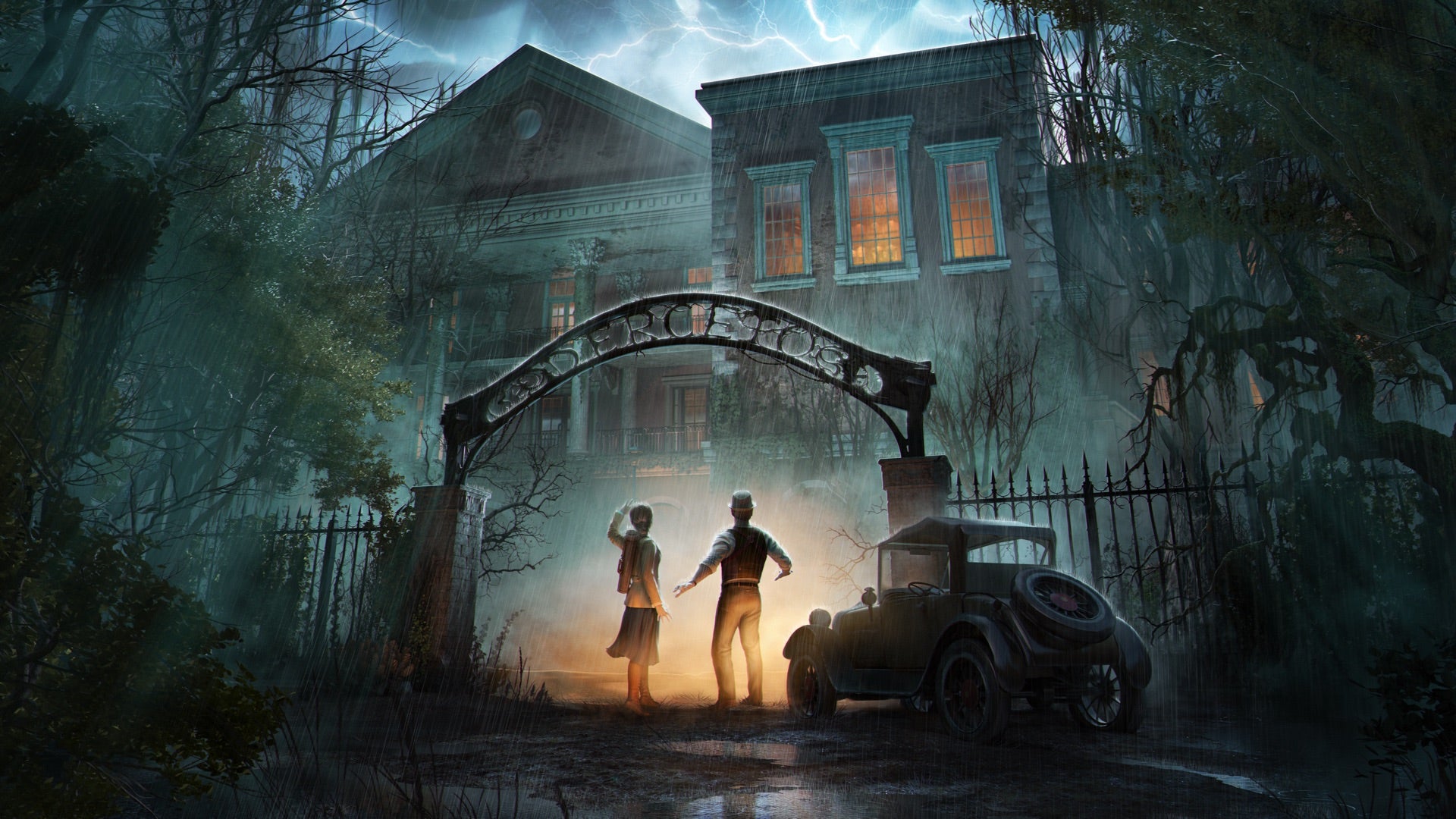 THQ Nordic is 'reimagining' survival horror classic Alone in the Dark, with Soma and Amnesia: The Dark Descent writer Mikael Hedberg at the helm.

Alone in the Dark, for those too young to remember, is widely considered to be the granddaddy of the survival horror genre, with the 1992 original pioneering the fixed-camera spook-house formula that would go on to influence the likes of Resident Evil and Silent Hill.

THQ Nordic's reimagined version of Alone in the Dark - which is being handled by Swedish developer Pieces Interactive - takes the basic premise of the 1992 original, in which private detective Edward Carnby helps Emily Hartwood investigate her uncle's suicide at the gloomy Derceto Mansion, and shakes it up a little for modern audiences.


.: Marvel's Spider-Man PC - a patch or two away from perfection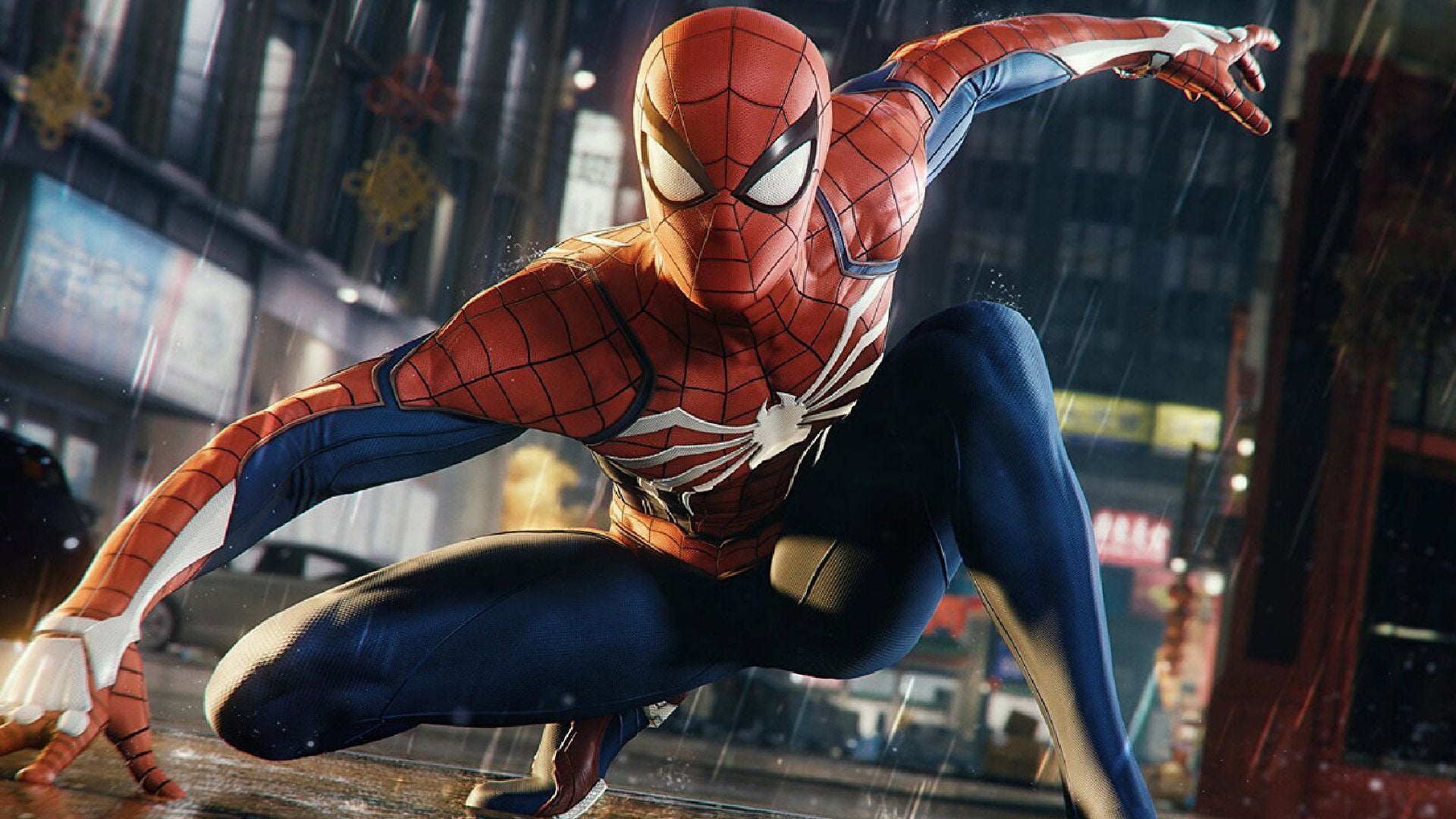 Developer Nixxes patched Marvel's Spider-Man a couple of hours before embargo on Wednesday, setting back our PC tech review, but the update was worth it and while a little more polish is required to get the game fully into shape, the release you'll be playing today definitely hits the spot. We've already covered the PC version in broad brush strokes, but today we can get a little more granular and offer up our optimised settings for delivering the best balance between performance and fidelity.

Let's quickly recap on what we've already discussed - and it's mostly great stuff. First of all, I like the graphics configuration menu that appears before you run the game - it's a Nixxes (and IO Interactive!) hallmark that gives you an instant 'at a glance' look at the options available and allows for friction-free settings changes outside of the game. Those settings include fully realised support for practically any aspect ratio, plus configurable field of view. Not only that, but the game's full-screen support includes actual exclusive full-screen, allowing for resolutions and refresh rates outside of the desktop options - a rare thing in PC gaming today.

Also impressive is how the in-game options menu actually works. Pause the game at any time and any tweaks you make are instantly deployed, allowing you to see the changes you've made in real-time. In a world where some problematic PC titles don't do this and can even require you to restart the game, this is excellent. On paper, all of the things I've praised here should be standard and second nature to PC developers but unfortunately that's not the case. Where Nixxes excels is where ports like Elden Ring, Final Fantasy VII or Halo Infinite flounder, sometimes spectacularly so.


.: Final Fantasy 14's Buried Memory Patch 6.2 has a release date

Patch 6.2 for Final Fantasy 14 - named Buried Memory - will release on 23rd August.

The update will add a fresh batch of story missions, as well as a farming sim mode called Island Sanctuary.

An epic new trailer for the patch includes plenty of gameplay (and Endwalker story spoilers) from across the update, and some cute dancing Loporrits - moon bunnies for the uninitiated.


.: Master Chief beats down thugs in Yakuza 0 mod

Play as Master Chief in Yakuza 0 thanks to the power of modder Kashiiera.

The mod, uploaded earlier this week, replaces usual protagonist Kiryu Kazuma with Halo's poster boy Master Chief. Specifically his incarnation in Halo 3.

Kashiiera is primarily a Halo modder as it's their favourite franchise, but they also love Yakuza and so worked hard to project Master Chief's model correctly onto Kiryu's to keep him looking as natural as possible.


.: Blinnk and the Vacuum of Space is a VR adventure designed for autistic players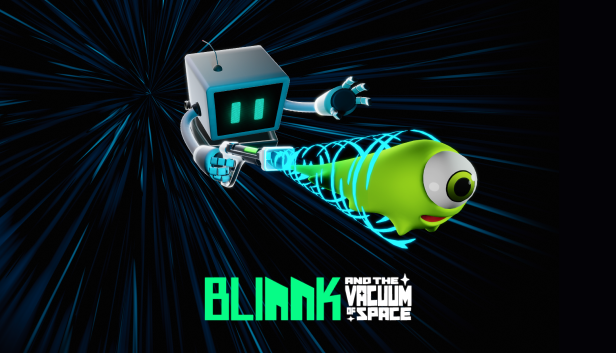 An upcoming VR game from Changingday is specifically designed for autistic players, and will allow users to "play at their own pace" while "[supporting] them through everyday experiences".

Blinnk and the Vacuum of Space starts off on the first day of your new job at Norp Corp. However, your new boss, a certain Mister Norp, is a hungry chap, with only one demand. You must bring him "the greatest sandwich in the galaxy".

This may all sound easy enough, I mean how hard can bread and filling be? Well, it turns out it can be a lot harder than you may expect, especially when robot companion Blinnk is involved.


.: Capcom announces two livestreams for Tokyo Games Show 2022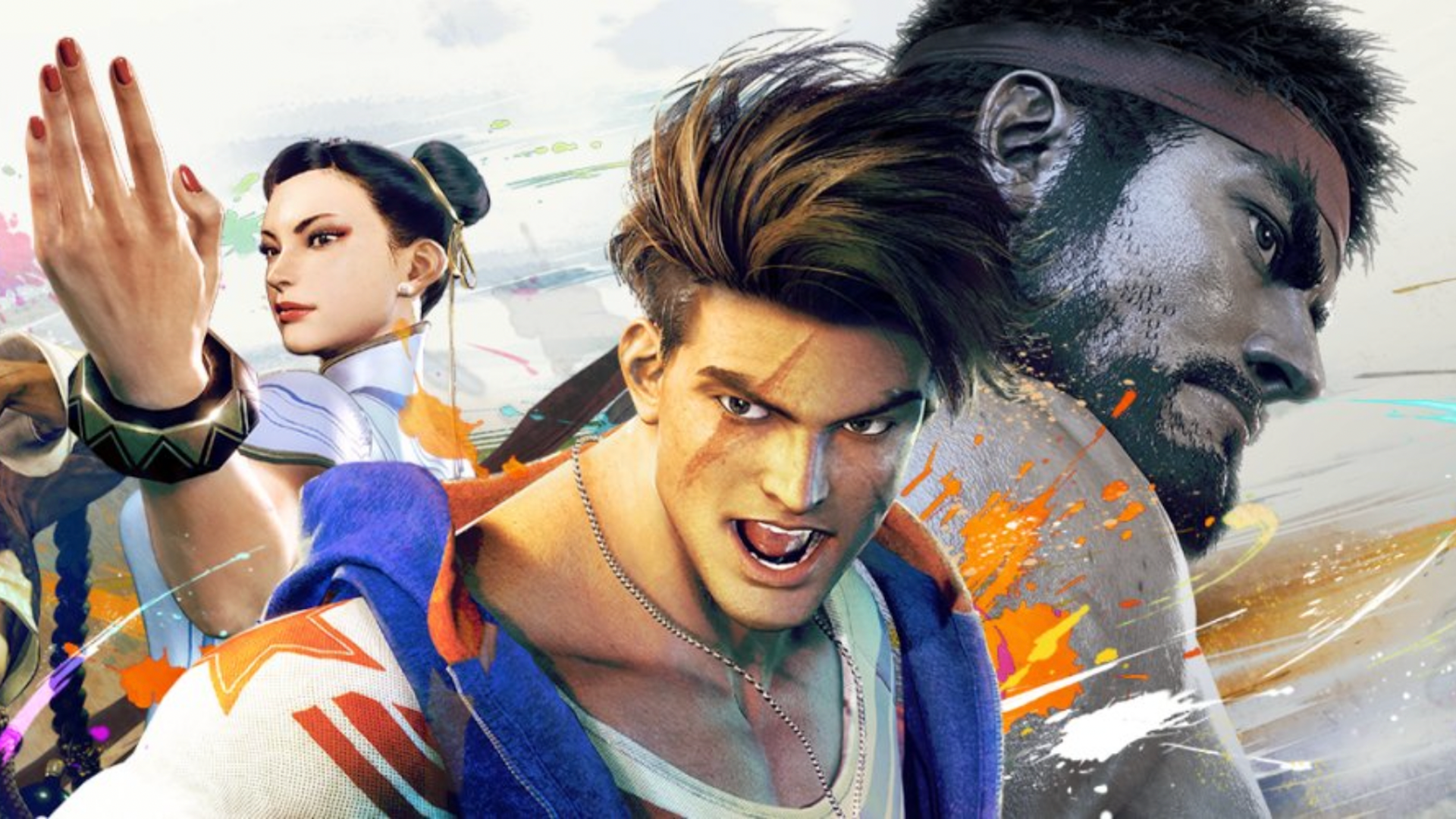 Capcom has announced it will have two livestream presentations as part of Tokyo Games Show this year.

The first will be on 15th September (3pm UK time) and will include "all the latest Capcom news in our pre-recorded stream".

The second will follow on 16th September and focus solely on Street Fighter 6.


.: Arcade Paradise review: wash clothes and play games in this feat of grime-caked memory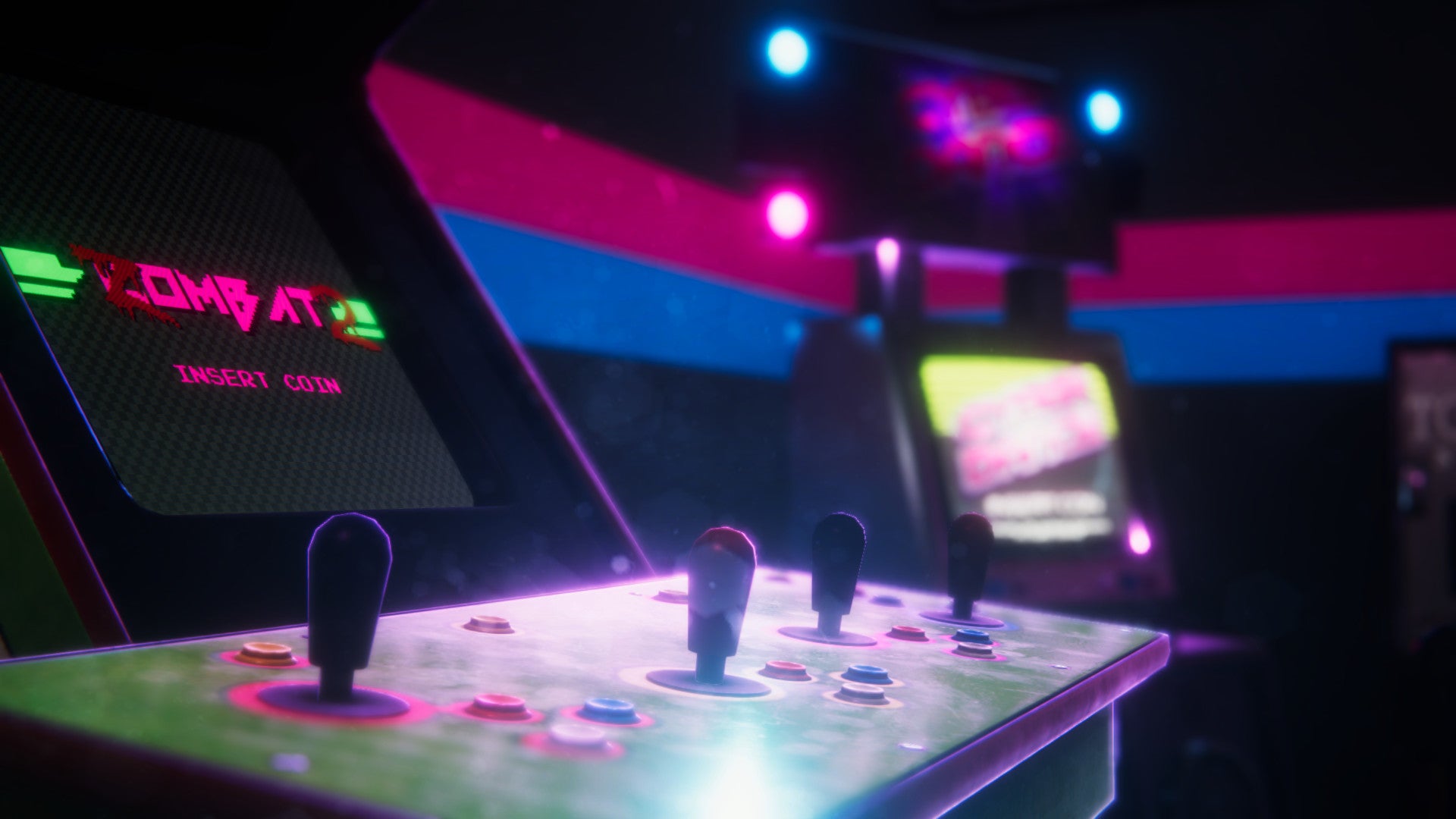 Let me keep this brief, as I have a wash on - a wash full of briefs! Arcade Paradise is a game about running a laundrette - at first it is anyway. It's one of those jobs a lot of us start out in even if you don't, as is the case here, have a family in the laundrette biz. You run the laundrette, day by day, bussing in and out. You collect trash, you wash and fold clothes, you unclog the toilet and empty the coin hopper in the tokens machine. You put the laundrette's income in the safe and you chat to your friends on a messenger app accessed via the 56k set-up in the back office.

But in another back room there are arcade games - cabinets with playable games! It's like opening a door and finding that aliens have landed. You can play these games - play clever spins on match-three, on Mr Driller, on plenty of others - but you can also earn money from them too. You can collect the money in their coin hoppers and whack that in the safe. And what if all this money you're collecting, what if you used it to expand? To buy new cabinets, to create more room to store them in? Onwards.

So Arcade Paradise moves on, in step with the rolling Katamari of commerce and capitalism. More, brighter, shinier. But also quicker, more efficient. More free time in the day is opened up by the right upgrades, so that the time, along with the money, can be reinvested.


.: Destiny 2 getting weapon balance changes, as Lord of Wolves gets nerfed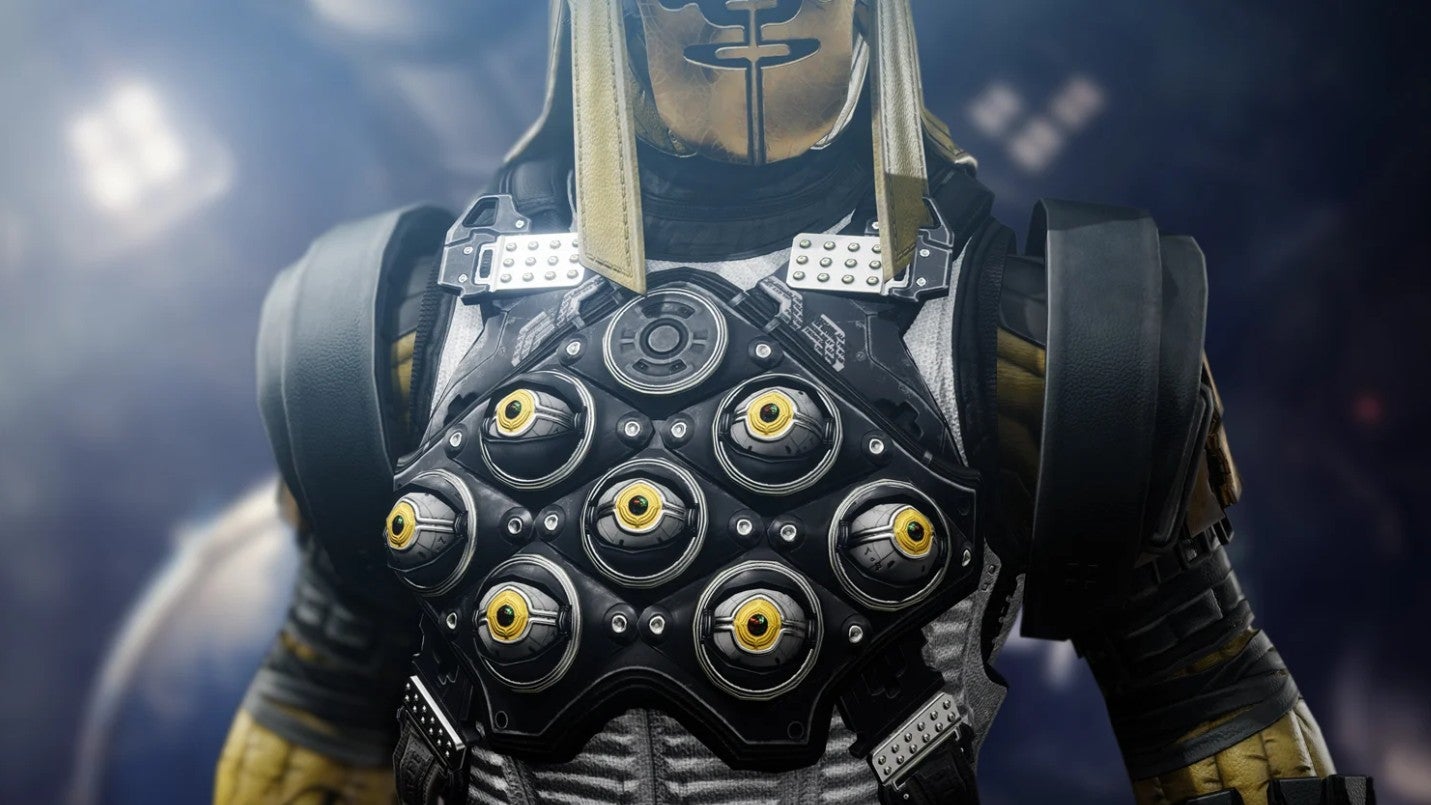 Bungie has detailed some of the changes that are coming to Destiny 2.

In its weekly blog post, or TWAB, the company explained some of the weapon balance changes players can expect, which includes buffing some of the game's under-utilised weapon archetypes.

For example, lightweight bows will get faster draw times as well as an increased "perfect draw" window to make things a bit easier for players.


.: Unity wins contract with IT company that support US government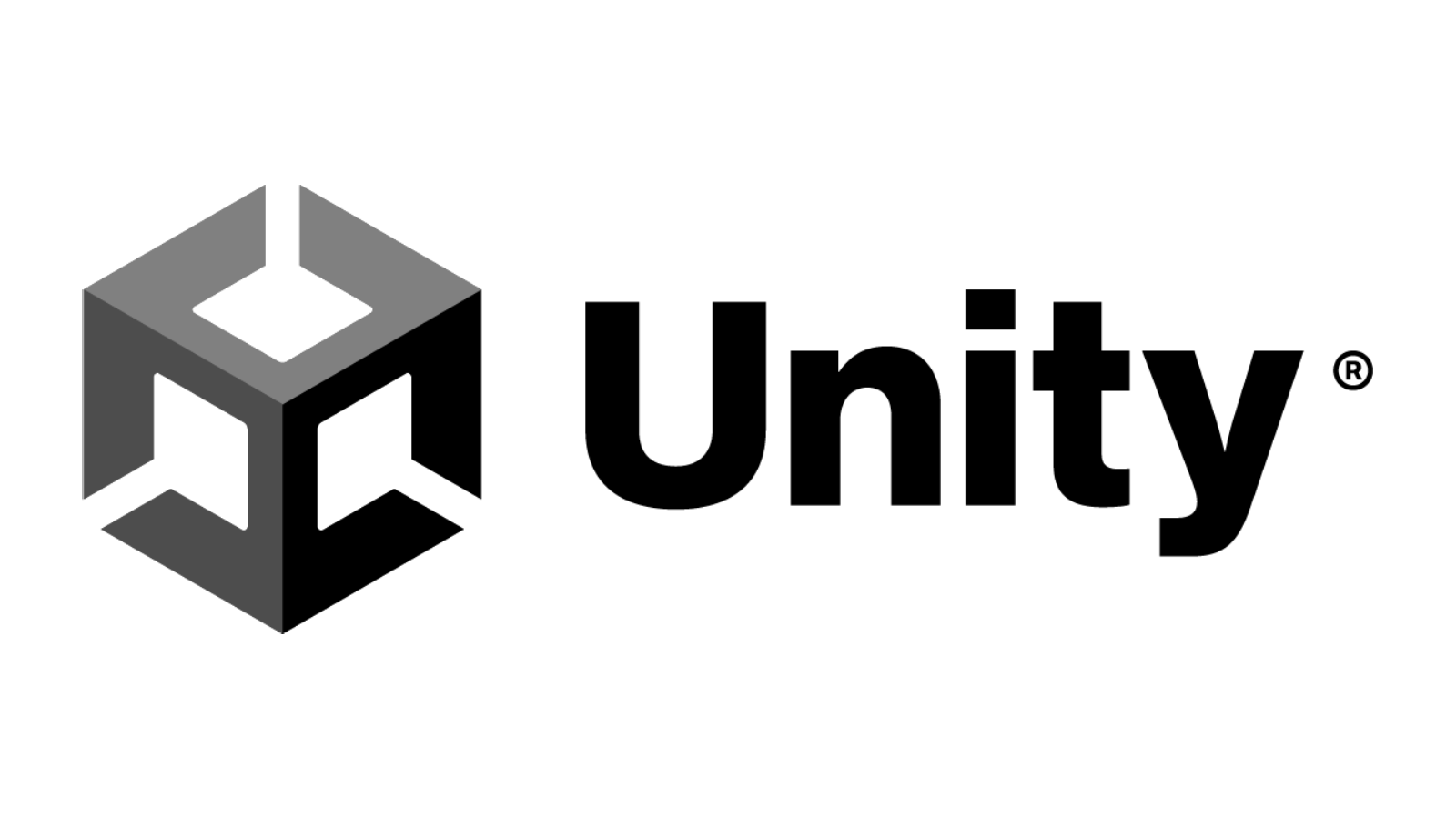 Unity, known for its popular game engine, revealed it has signed an "exciting three-year multi-million dollar contract" with CACI International in its latest financial results.

CACI International, for context, is an IT company which provides technology to various US federal and state government agencies.

Marc Whitten, senior vice president at Unity and general manager of Unity Create, explained Unity's role in the contract as "defining human machine interfaces or HMI for aerospace applications and beyond" in the company's follow-up earnings call, as reported by Bloomberg.


.: Arcade Paradise is something special, and so much more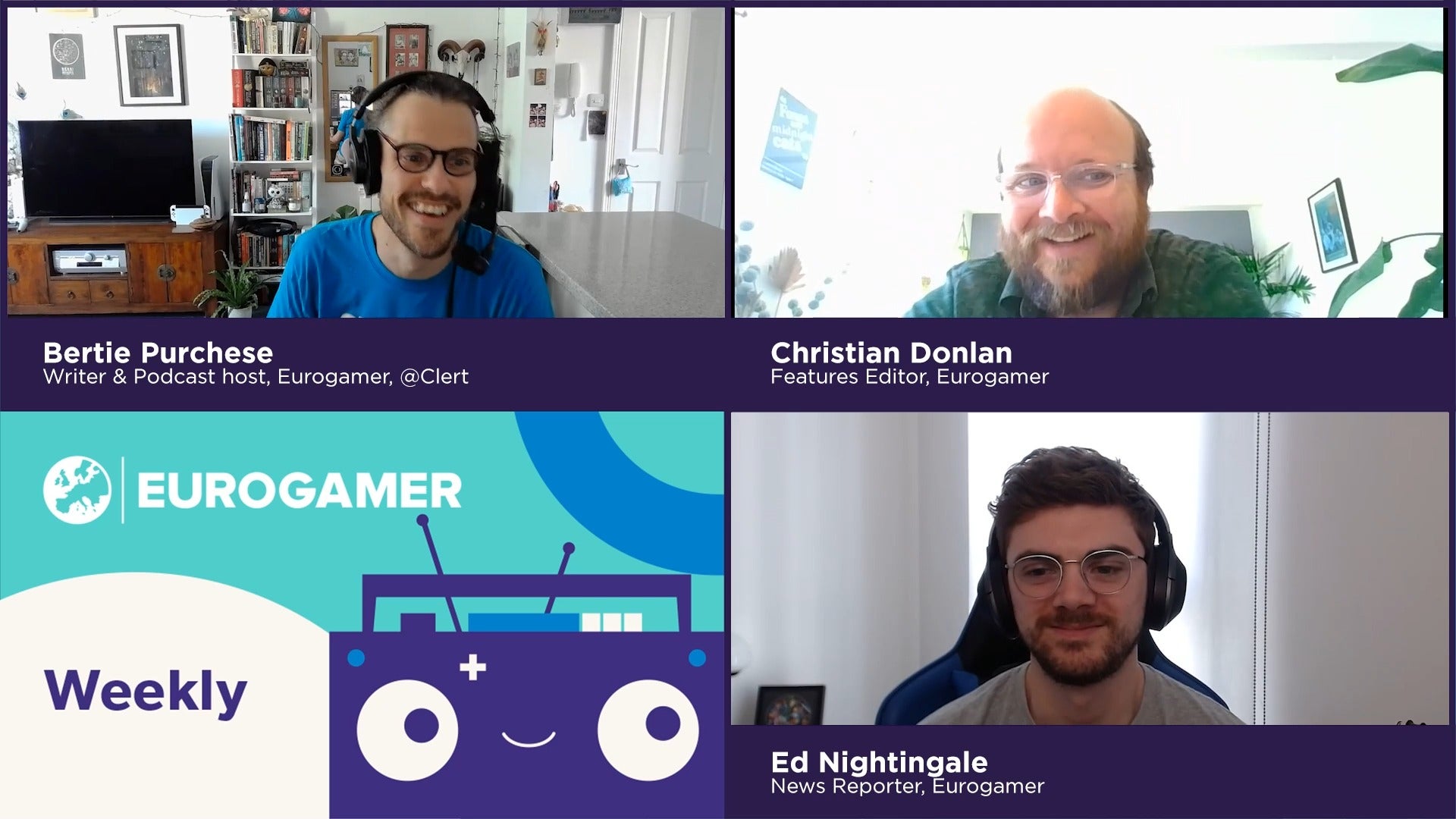 It's another Friday and another Weekly - the show that recaps and discusses the week on Eurogamer for you. And remember, premium supporters of Eurogamer get these episodes every Friday, whereas everyone else listens from Monday.

Today on Weekly, news reporter Ed Nightingale talks about running a university of his own in Two-Point Campus, which he really liked. And we hear from Christian Donlan about a game I've been really looking forward to, Cult of the Lamb. Spoiler: it's good.

But Christian is more excited about the game he's reviewing now - a game called Arcade Paradise. It's a game about running a laundrette but also an arcade within it, which, with time and careful management, will grow into the main attraction.


.: Cheat maker fires back at Bungie after Destiny 2 copyright infringement case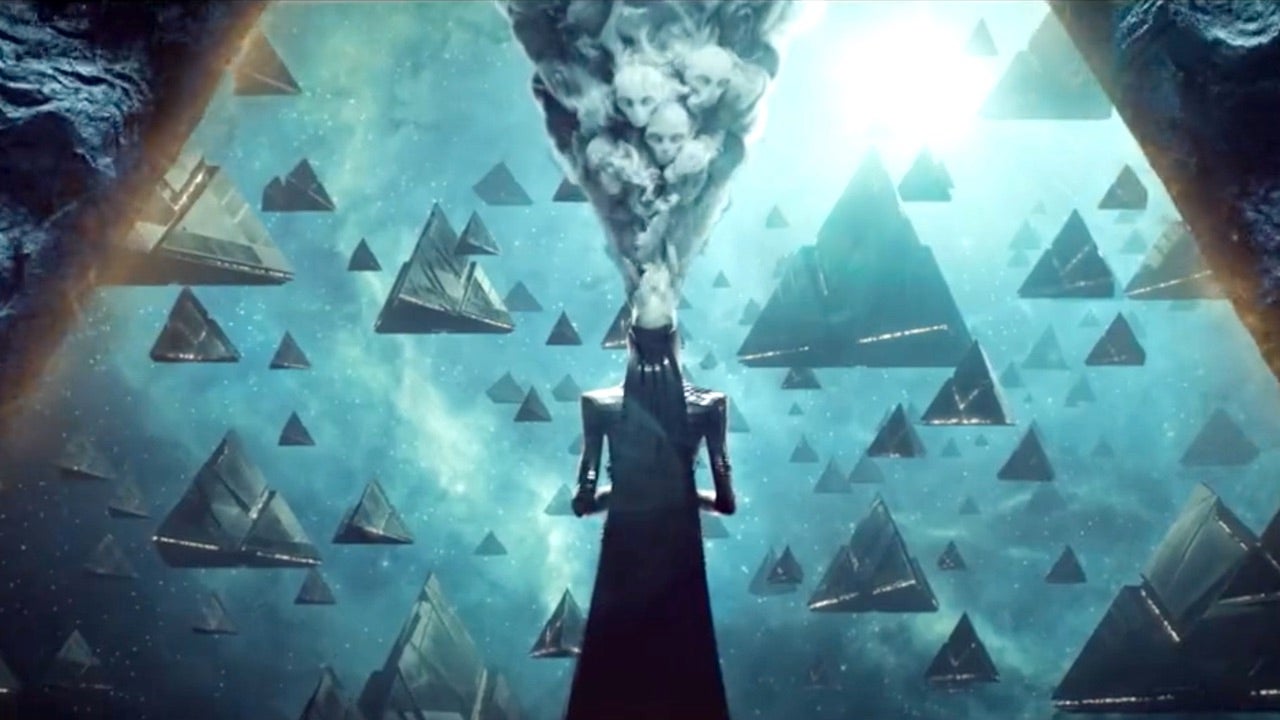 Destiny 2 cheat maker AimJunkies has fired back at Bungie, issuing subpoenas to obtain information to back up that its work isn't copyright infringement.

Earlier this year, Bungie alleged copyright infringement and breach of contract against AimJunkies for its Destiny 2 "hacks", but the court dismissed much of the case.

Bungie was allowed more time to reinstate its case and a few weeks later alleged that AimJunkies had reverse-engineered and copied the software code for Destiny 2.


.: The video game mop-up: solution to all of life's problems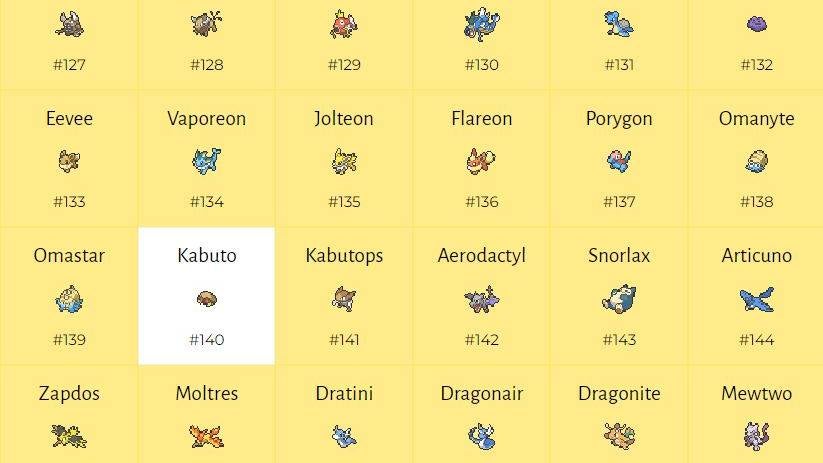 Recently I have been in one of those periods where no video game will do, where I have chased a game - a something - across download libraries and subscription catalogues and a couple of cupboard drawers in vain, a quest across gaming's ribcage and shoulder blades for some roaming, ineffable itch that I cannot scratch. I suspect I'm not alone in this one, though, so if you ever find yourself in the same spot, may I suggest: the mop-up.

The mop-up has many forms. For me, somewhat uncreatively, it's the task of completing a "living 'dex" in Pokémon - catching one of every Pokémon ever released and storing them all, in order, in one place, including all the many different forms and stages of each evolution. This makes it a bit more long-winded than completing a regular regional or national Pokédex, because you couldn't just catch, say, one Abra and then evolve it into Kadabra, then Alakazam, crossing off all three at once - you need one of each in your possession simultaneously.

The challenge is really besides the point, though. A good mop-up, I reckon, will always have a few common elements. One is that it happens, by definition, at the end of a game you've broadly completed - think finishing sidequests, bumping off the last surviving enemies on a given list, wiping the final factions off a map, et cetera.


.: Call of Duty: Modern Warfare 2 Shoothouse inspired map detailed in new video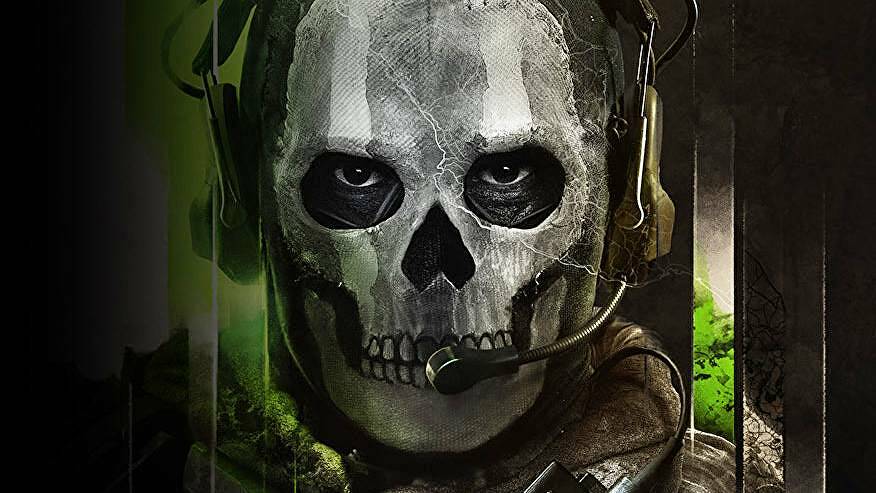 Infinity Ward, the team behind Modern Warfare 2, has given us all a little peek at a new map that is coming to the game.

The map, which is called Farm 18, was inspired by Modern Warefare's Shoothouse map.

"We tried to think of hidden training facilities, but it is also in an industrial cement factory," explained Geoff Smith, the director of multiplayer map design on Modern Warfare 2.


.: A mobile Avatar: The Last Airbender game is on the way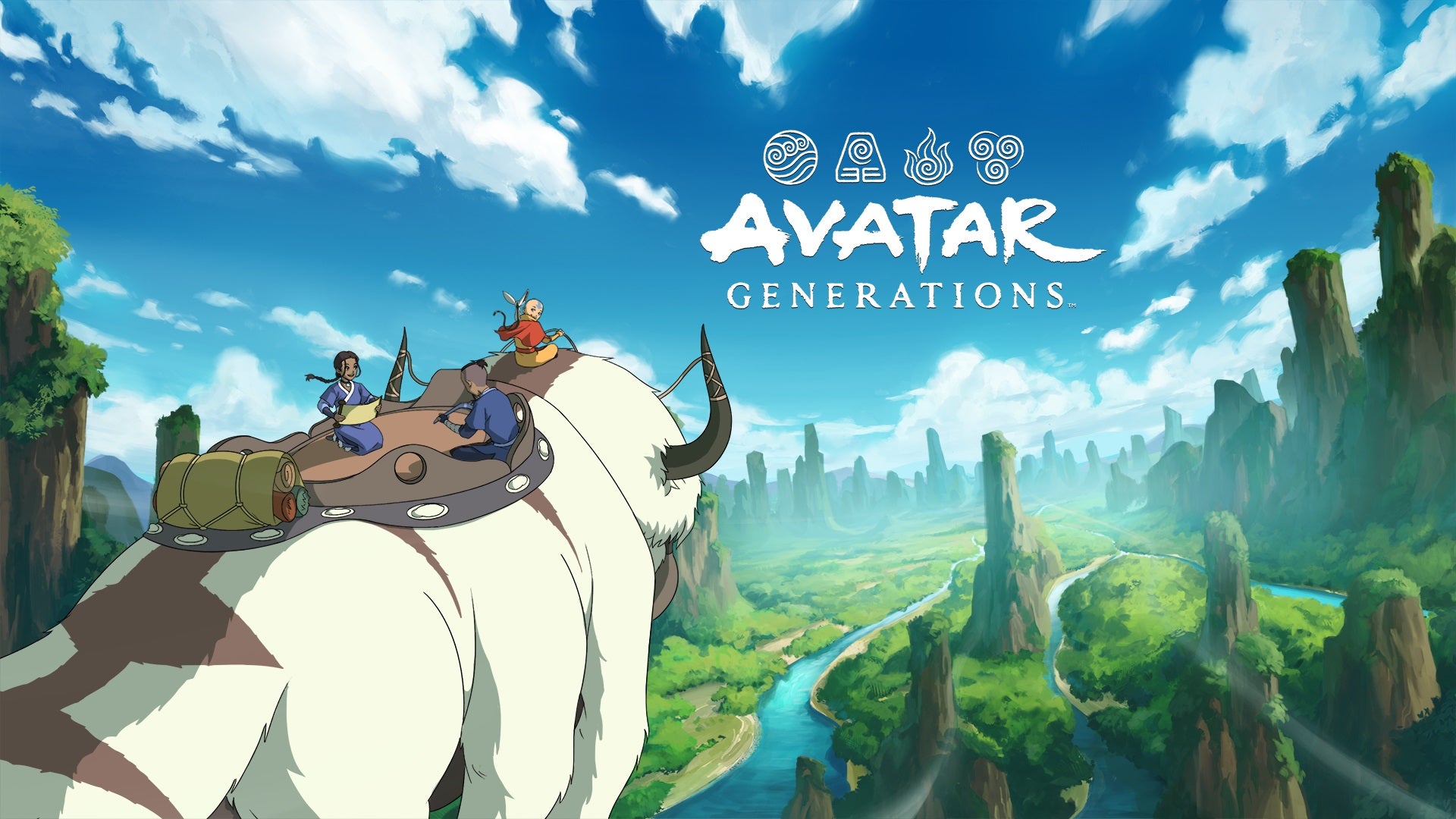 A new Avatar game has been announced. No, not that one. This is Avatar: Generations, based on the popular Nickelodeon animated series Avatar: The Last Airbender. (Your release date got pushed back? That's rough, buddy.)

The game is being developed by Square Enix London Mobile in partnership with Navigator Games, and is described as a "free-to-play, RPG adventure".

At release, the game will follow the main gang (Aang, Katara, Sokka, Toph, Suki, Zuko, Appa and Momo) across the storyline of the series. New stories are promised too, as well as "fan-favourite locations, stories, and events in an open world". Subsequent updates will feature other minor characters from The Last Airbender such as Avatar Kyoshi, as well as characters and storylines from Avatar: The Legend of Korra.


.: Splatoon 2 players will receive bonuses for transferring save data to Splatoon 3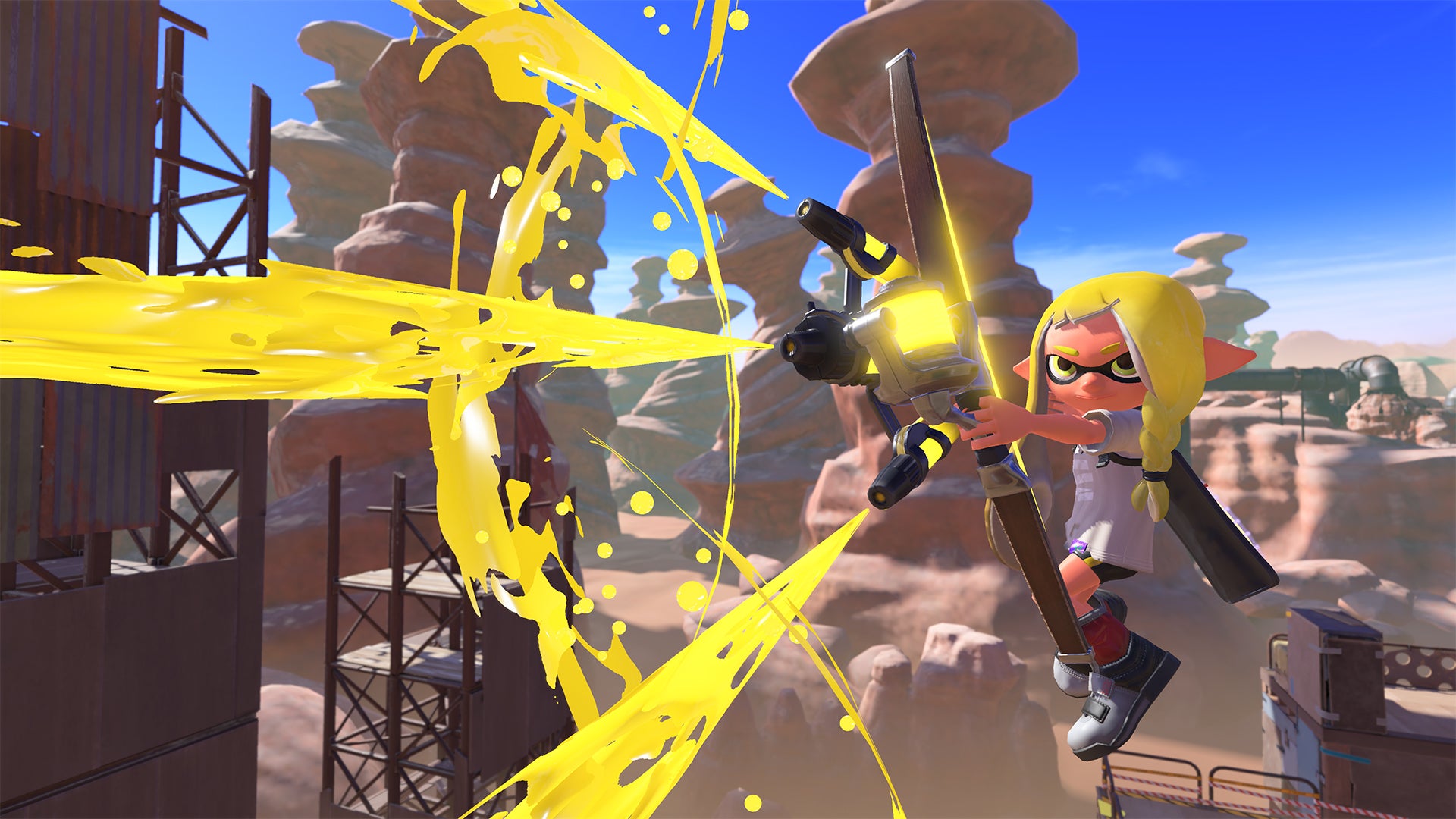 Splatoon 2 players will be given bonuses when transferring save data to Splatoon 3.

Nintendo's Splatoon 3 Direct earlier this week detailed what's new in the game, but a note on the official website states that save data can be transferred and players will receive in-game rewards for doing so.

Apparently "five out of five Squid Research Lab scientists recommend transferring data from Splatoon 2 if you have it". So that's that.


.: MultiVersus Season One gets new release date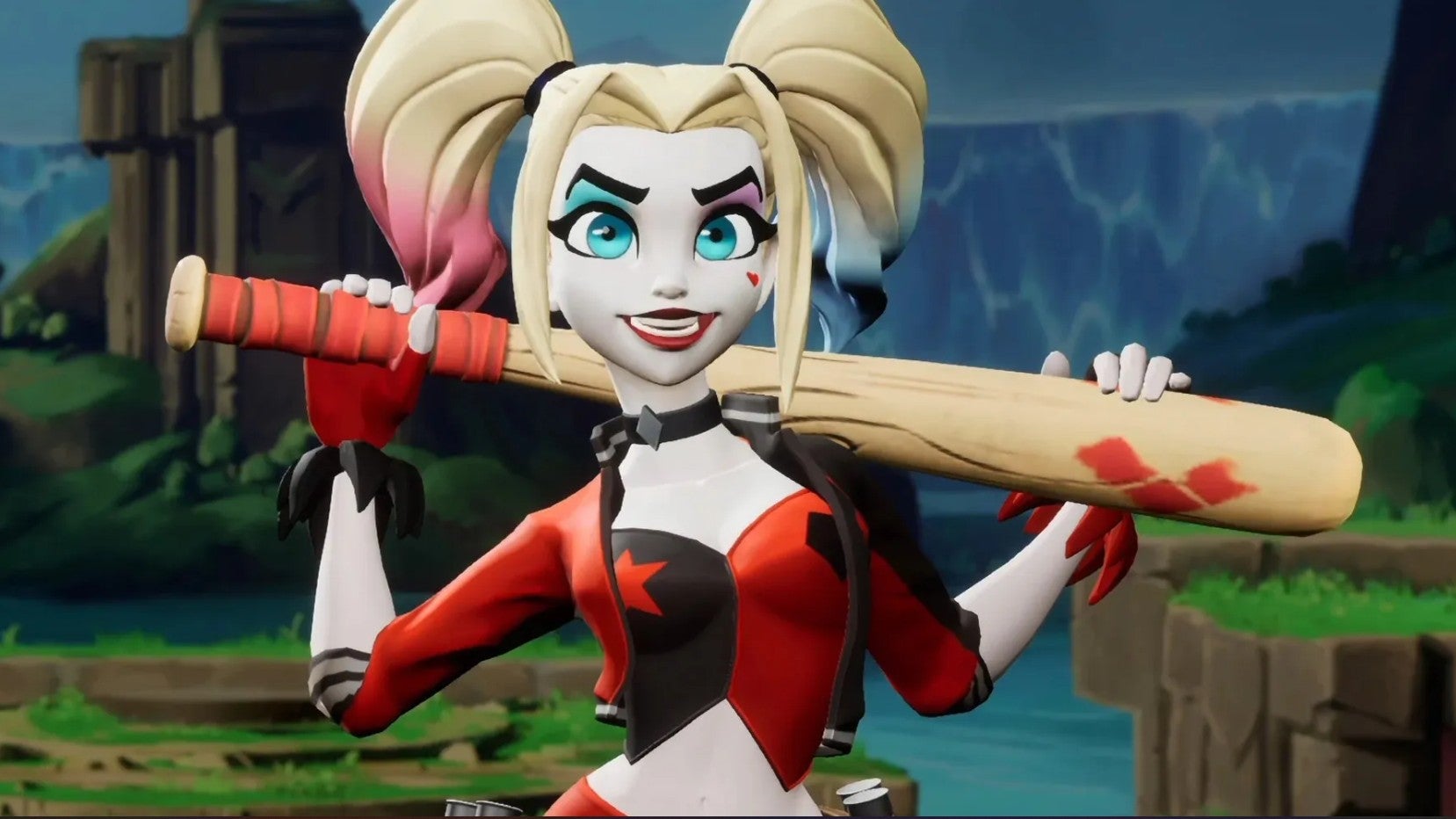 Following its recent delay, a new release date for Warner Bros.' Smash-like brawler MultiVersus' first season has been announced.

Welcomely, the new release date is actually really soon. In fact, it is as soon as 15th August.

This also means that Morty will soon be joining the fray. His arrival to the game will be a little after season one's debut, with the new fighter now coming on 23rd August.


.: What we've been playing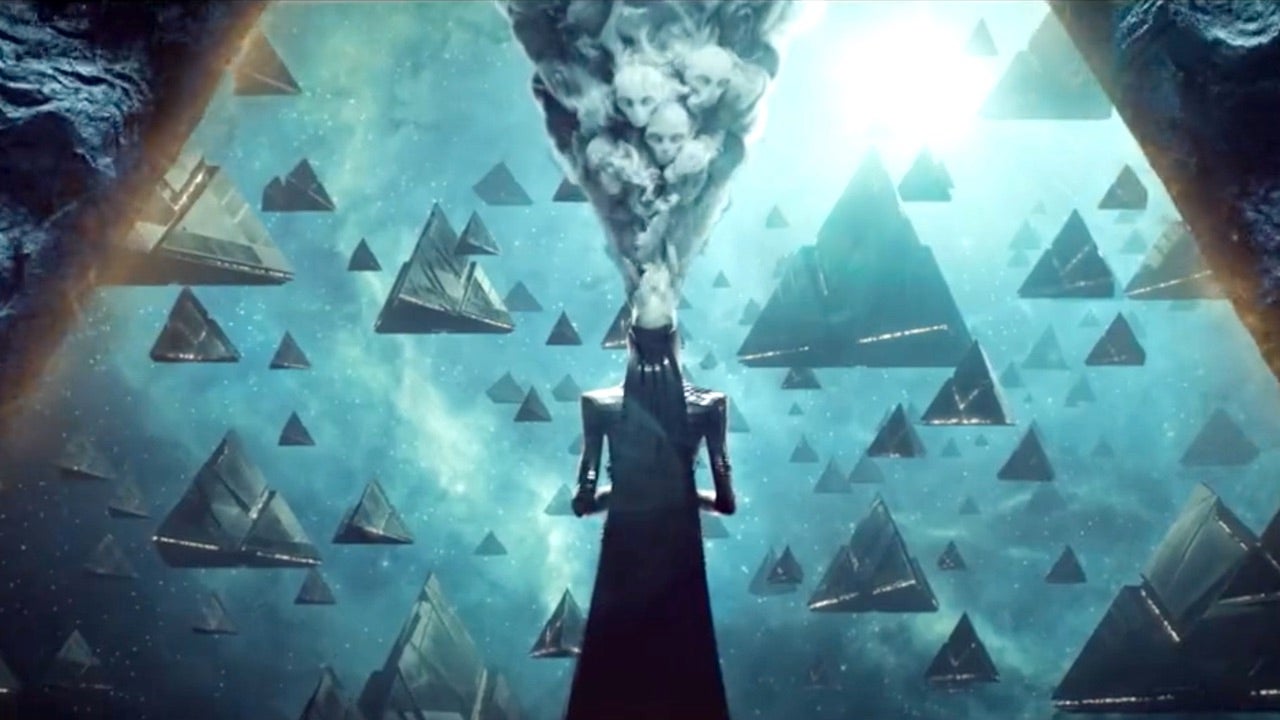 Hello! Welcome back to our regular feature where we write a little bit about some of the games we've found ourselves playing over the last few days. This time: donuts, imps, and stealth Destiny.

If you fancy catching up on some of the older editions of What We've Been Playing, here's our archive.

Donut County is a game about controlling a sink hole. You move around encouraging parts of the landscape to fall into it, and over time the hole gets bigger so you can encourage bigger things to fall into it.


.: Dino park sim Parkasaurus goes aquatic today with new Sea Monsters DLC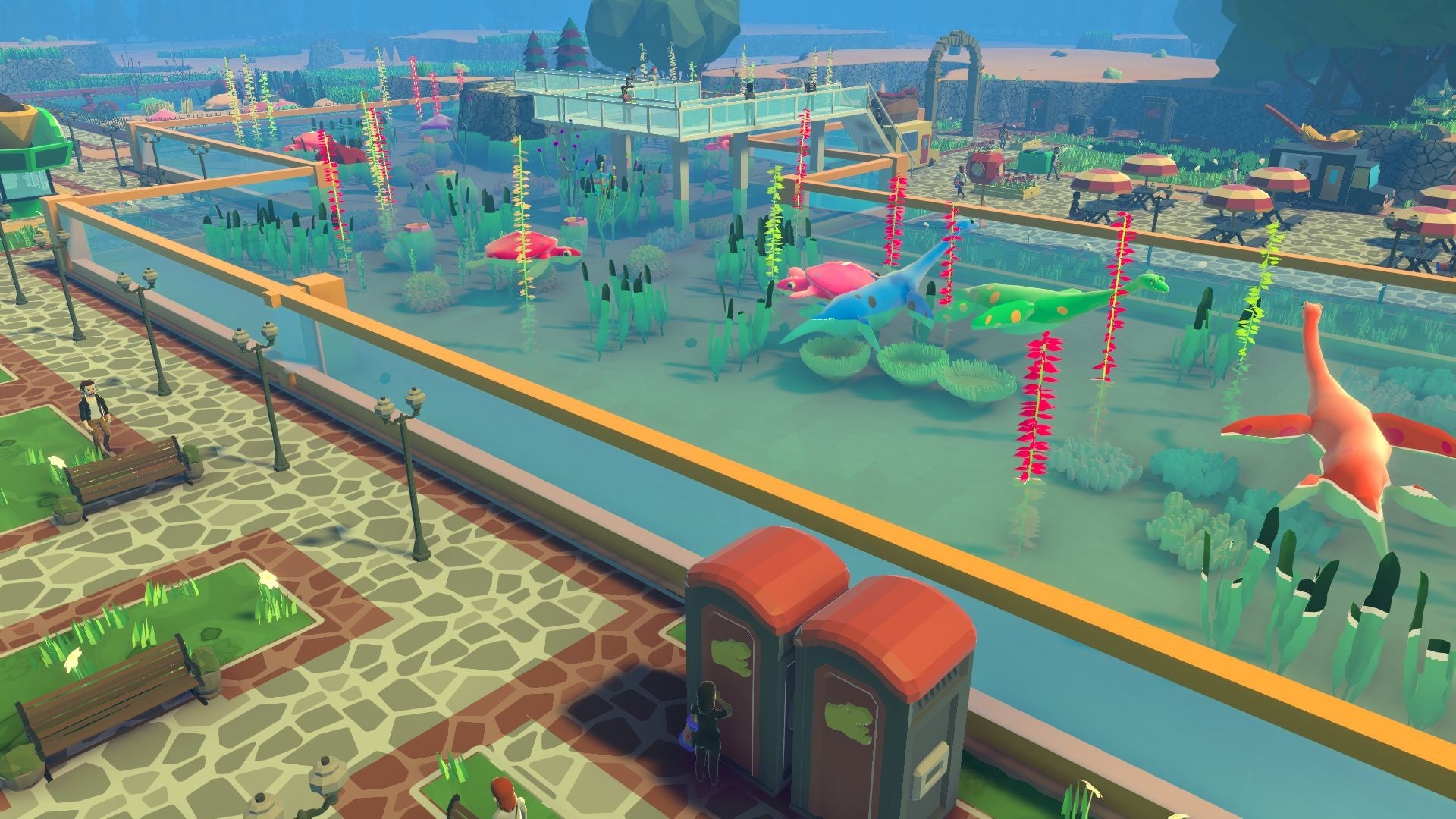 WashBear Studio's charming, thoroughly enjoyable dinosaur park management sim Parkasaurus is looking to wow guests with a whole new, decidedly more acquatic, selection of exhibits from today, 11th August, with the arrival of its new Sea Monsters DLC on PC.

Building on Parkasaurus' core management action - which takes obvious inspiration from the likes of Theme Park and DinoPark Tycoon - the new Sea Monsters DLC introduces 11 aquatic reptiles and fish, as well as corresponding flooded enclosures, for players to install on their quest to create the ultimate dino-flavoured tourist attraction.

If you're looking for specifics, those new dinos are Elasmosaurus, Plesiosaurus, Mosasaurus, Atopodentatus, Sarcosuchus, Archelon, Dunkleosteus, Liopleurodon, Ichthyosaurus, Placodus, and Megalodon. But Sea Monsters also introduces three new campaign missions, three new biomes, and 20+ exhibit items and hats - all of which will cost £5.19/$6.99 USD on Steam.


.: Play football and save the world in Not Tonight dev's adventure RPG Soccer Story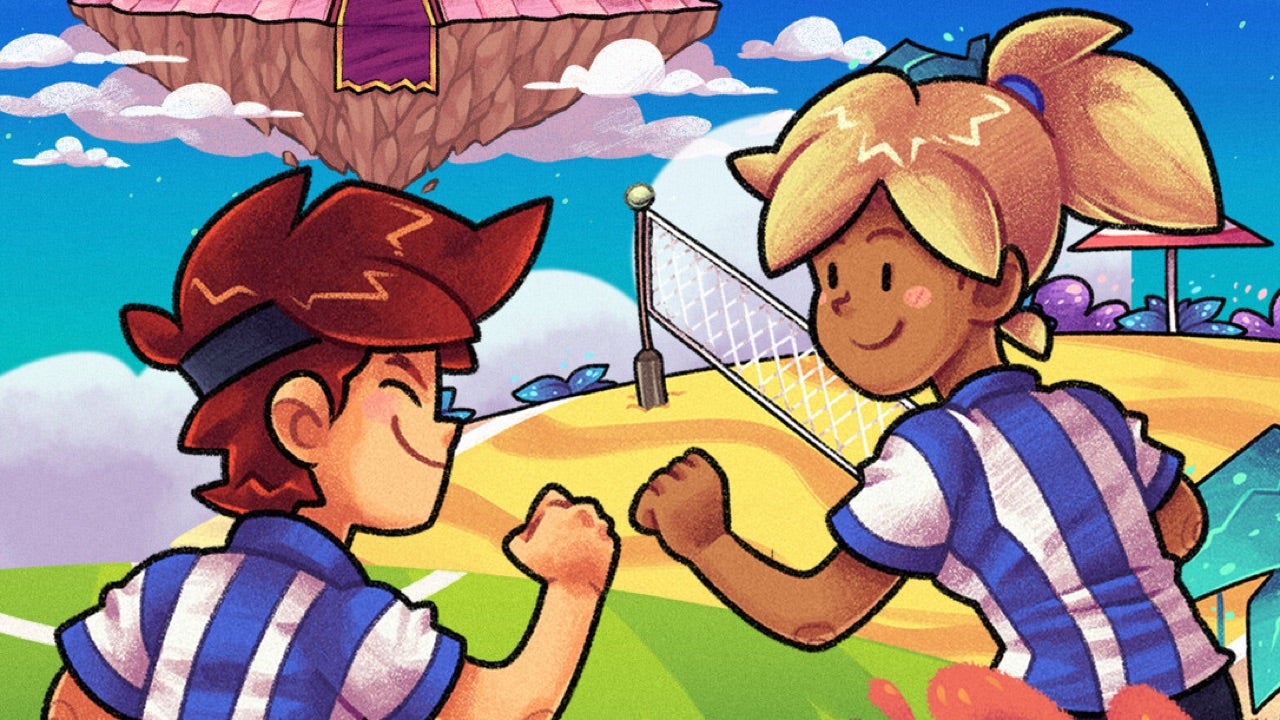 If plain old football doesn't quite do it for you, but your interest is piqued when I say football but melded to a silly, sprawling action-RPG, then allow me to introduce you to Soccer Story from publisher No More Robots and Not Tonight developer PanicBarn, coming to Steam, Switch, PlayStation, Xbox, and Game Pass "soon".

Soccer Story (which, despite the name and similar premise, is unrelated to developer Sidebar Games' magnificent Golf Story) is a single-player "physics-based" adventure in which players must quest, puzzle, and sport their way to restoring football - and, thus, peace and harmony - in a world where it's been banned.

Soccer Story promises an adventure packed with "quirky characters, quests, rogue refs, and wack soccer-adjacent sports", where every problem - from solving puzzles to finding secrets - can be overcome with the help of your magic football.


.: Metal Slug Tactics delayed into next year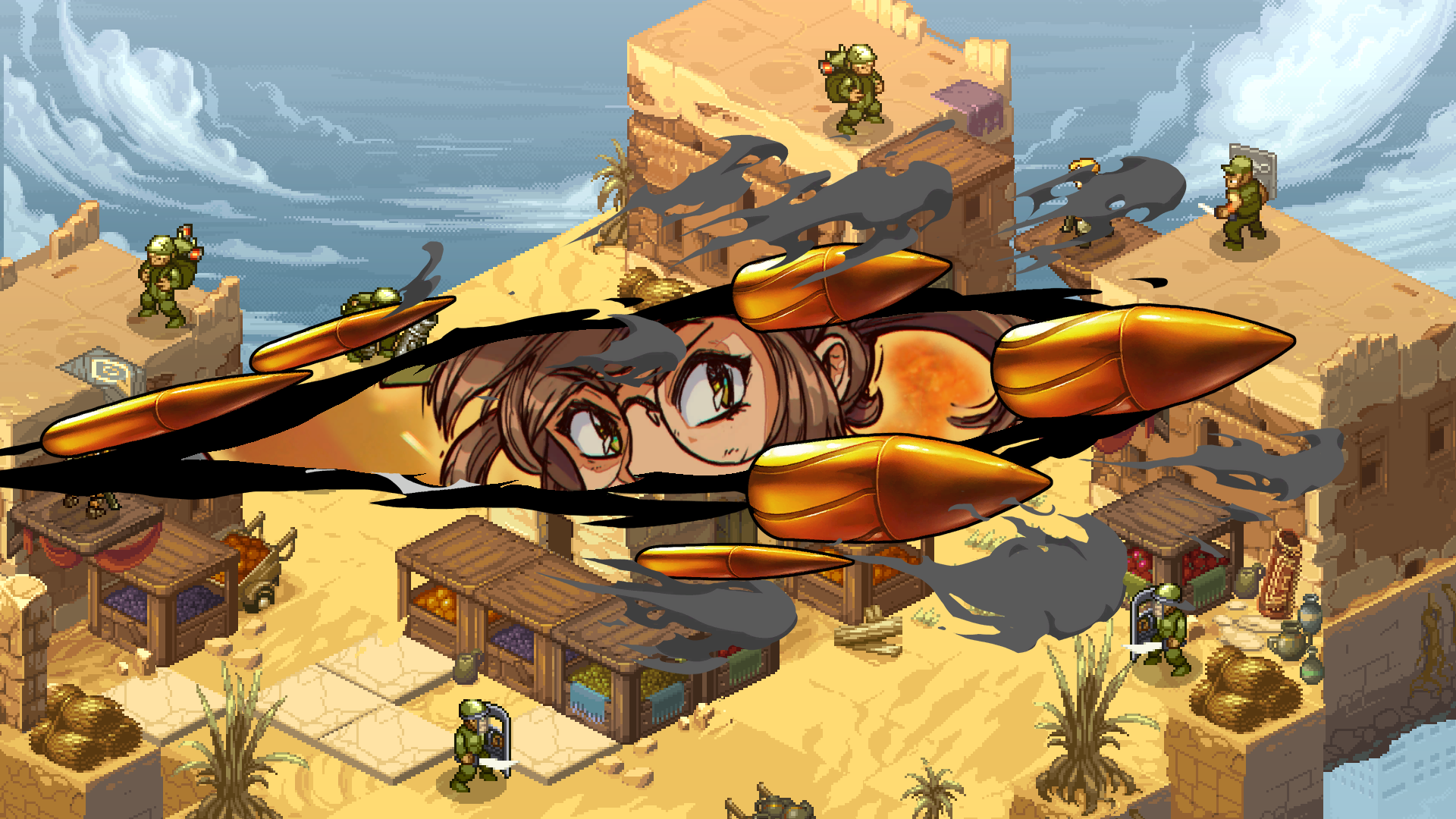 Metal Slug Tactics, developer Leikir Studio's turn-based tactical twist on SNK's classic run-and-gun series, has been delayed and is now due to release on PC and Switch sometime next year.

Announced last June, Metal Slug Tactics reunites familiar faces Marco, Eri, Fio, and Tarma as they lead the Peregrine Falcon Squad onto a different kind of battlefield, where the series' classic side-scrolling action makes way for "dynamic, strategic combat" on a grid-based map.

Skill trees, perks, and a "super attack-fueling" adrenaline system have all been been promised upon Metal Slug Tactics' arrival, which was originally expected to occur at some point this year.


.: Ex-BioWare boss' Victorian fantasy adventure Nightingale delayed to 2023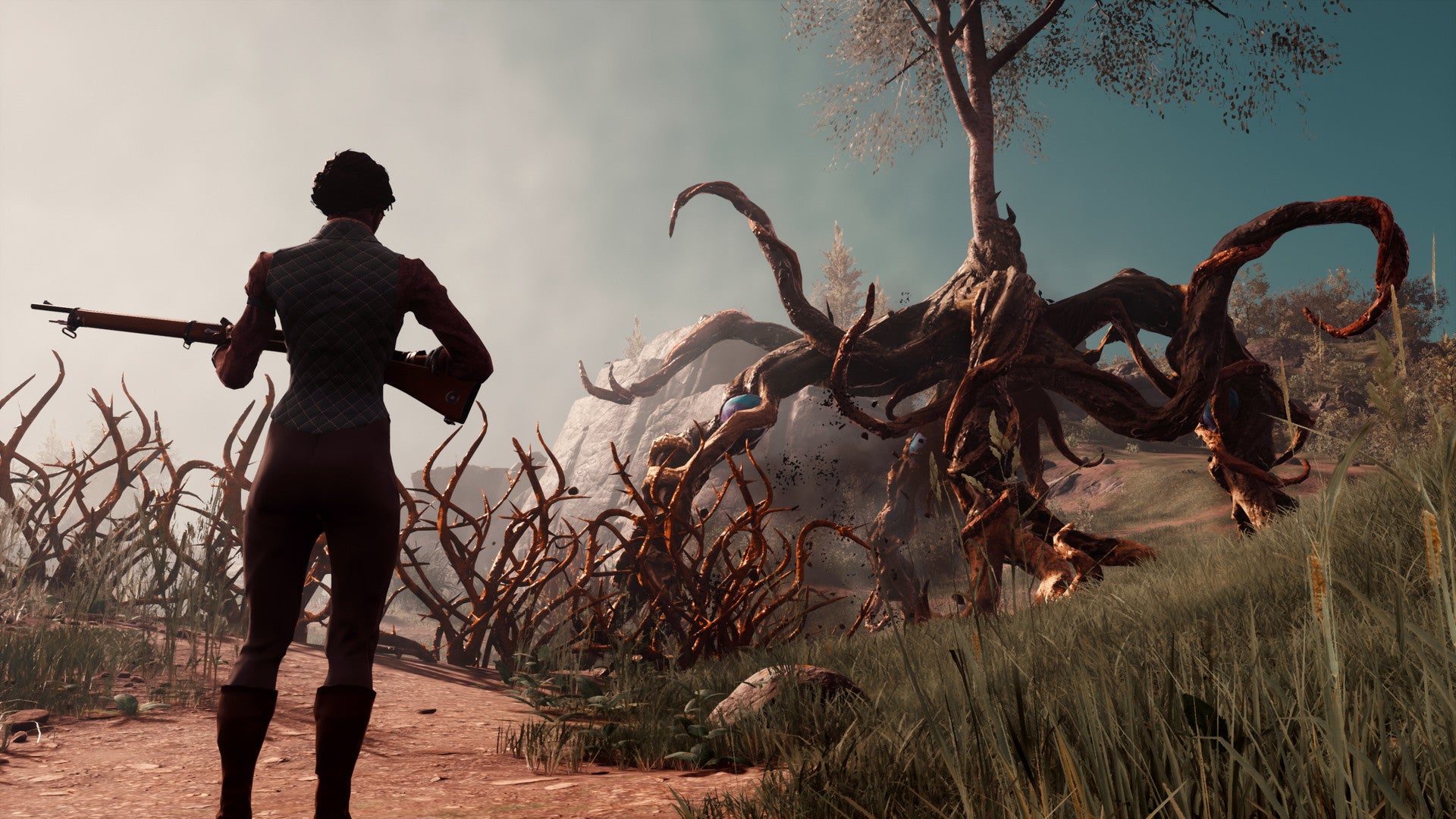 Inflexion Games, the studio founded by former BioWare boss Aaryn Flynn, has announced a delay for its Victorian fantasy adventure Nightingale, with the game now expected to enter early access some time next year.

Nightingale, described as a "shared world survival crafting game", was initially announced a few years back, but got its first proper unveiling at last year's The Game Awards. Its reveal was accompanied by an eye-catching trailer in which well-dressed ladies and gents travelled through portals to strange new worlds, full of wonderfully unsettling eldritch creatures.

Inflexion was initially aiming to launch Nightingale into early access at some point this year, but the developer has now revised that plan, pushing the game's early access release back into the "first half of 2023".


.: Are Sony and Microsoft's squabbles over Call of Duty just business as usual?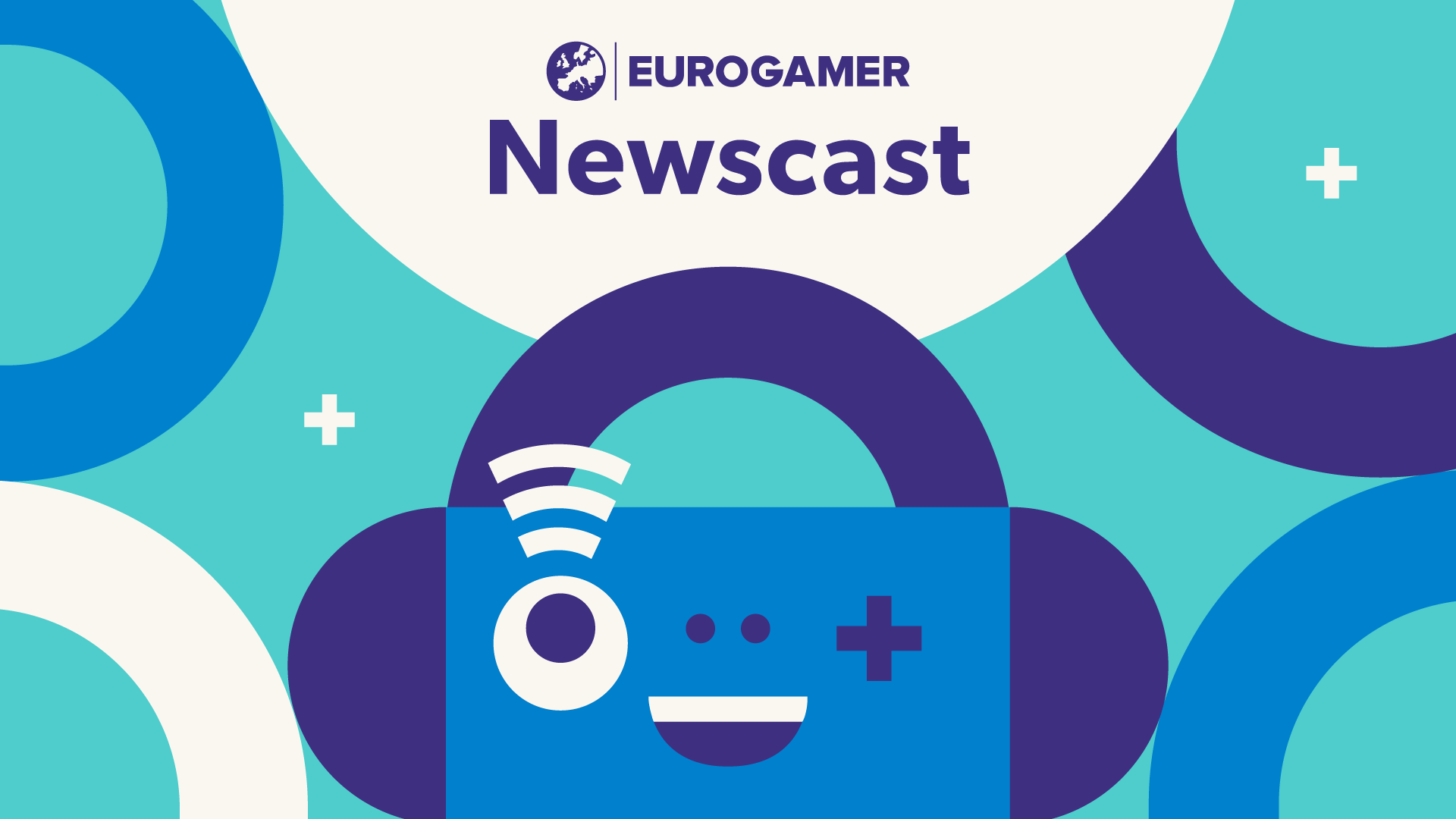 This week on the Eurogamer Newscast, we discuss the ongoing fallout from Microsoft and Sony's squabbling over Activision Blizzard and it's blockbuster franchise Call of Duty.

If you've been living under a rock for the last six months, this all stems from Microsoft's intent to buy Activision for 68.7bn, which Sony isn't too happy about. Recently we've heard arguments from Sony offering some of its views on the deal - that it would be bad news for PlayStation, essentially - and now Microsoft itself has hit back.

Microsoft has reiterated that it does not want to make Call of Duty an Xbox exclusive - for now, at least - and even said it would be an unprofitable move if it did so. Even more remarkably, it has also hit out at Sony for suggesting the Microsoft-Activision deal would stifle competition - and claimed PlayStation itself pays out money to block games coming to Xbox Game Pass.


.: Splatoon 3 idols Deep Cut are the internet's new faves

Yesterday's Nintendo Direct featured all things Splatoon 3, and had plenty for returning players and newcomers to get excited about.

People are especially hyped for Deep Cut, the new idol group that'll act as hosts throughout the game.

Comprised of members Shiver, Frye and Big Man, Nintendo showed off one of Deep Cut's performances for Splatfest celebrations.


.: Fortnite begins teasing big Dragon Ball crossover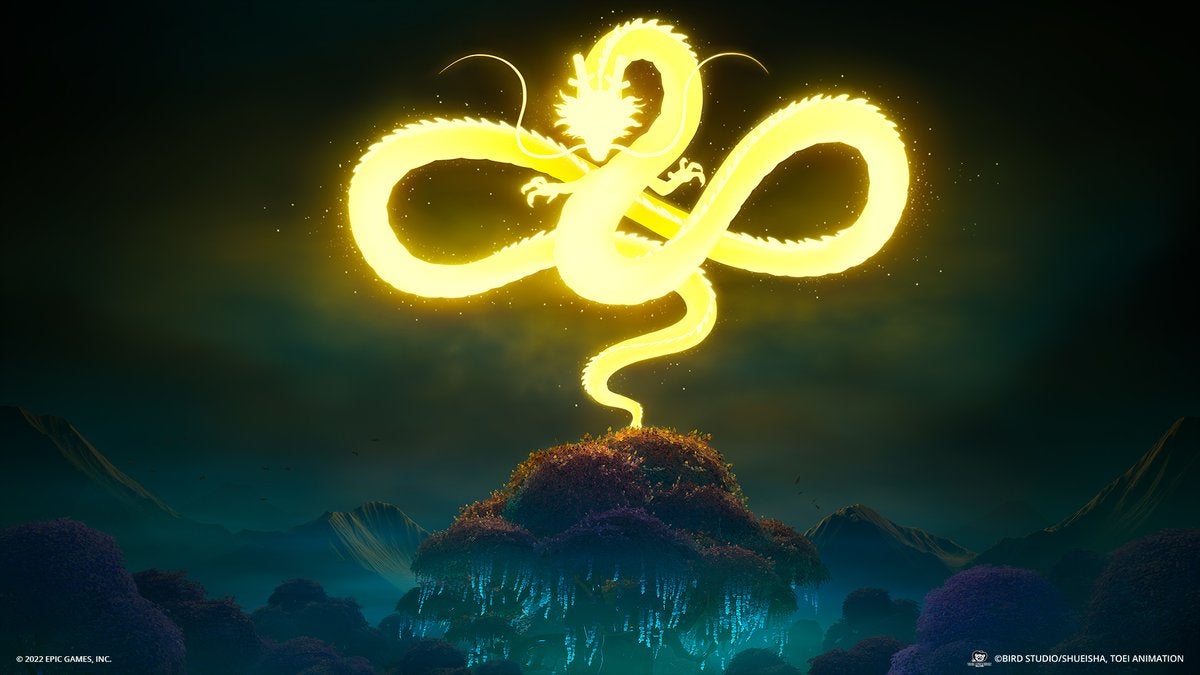 The world of Dragon Ball is coming to Fortnite, because of course it is.

Fans poking around in Fortnite's game files have known this crossover was coming for some time. Today, Epic Games - fresh from its two-week summer break - began teasing the collaboration.

Fortnite's Dragon Ball event is expected to be a big one, with numerous characters coming to the game as skins, alongside weeks of tie-in challenges.


.: EA sticks with controversial loot boxes for FIFA 23 Ultimate Team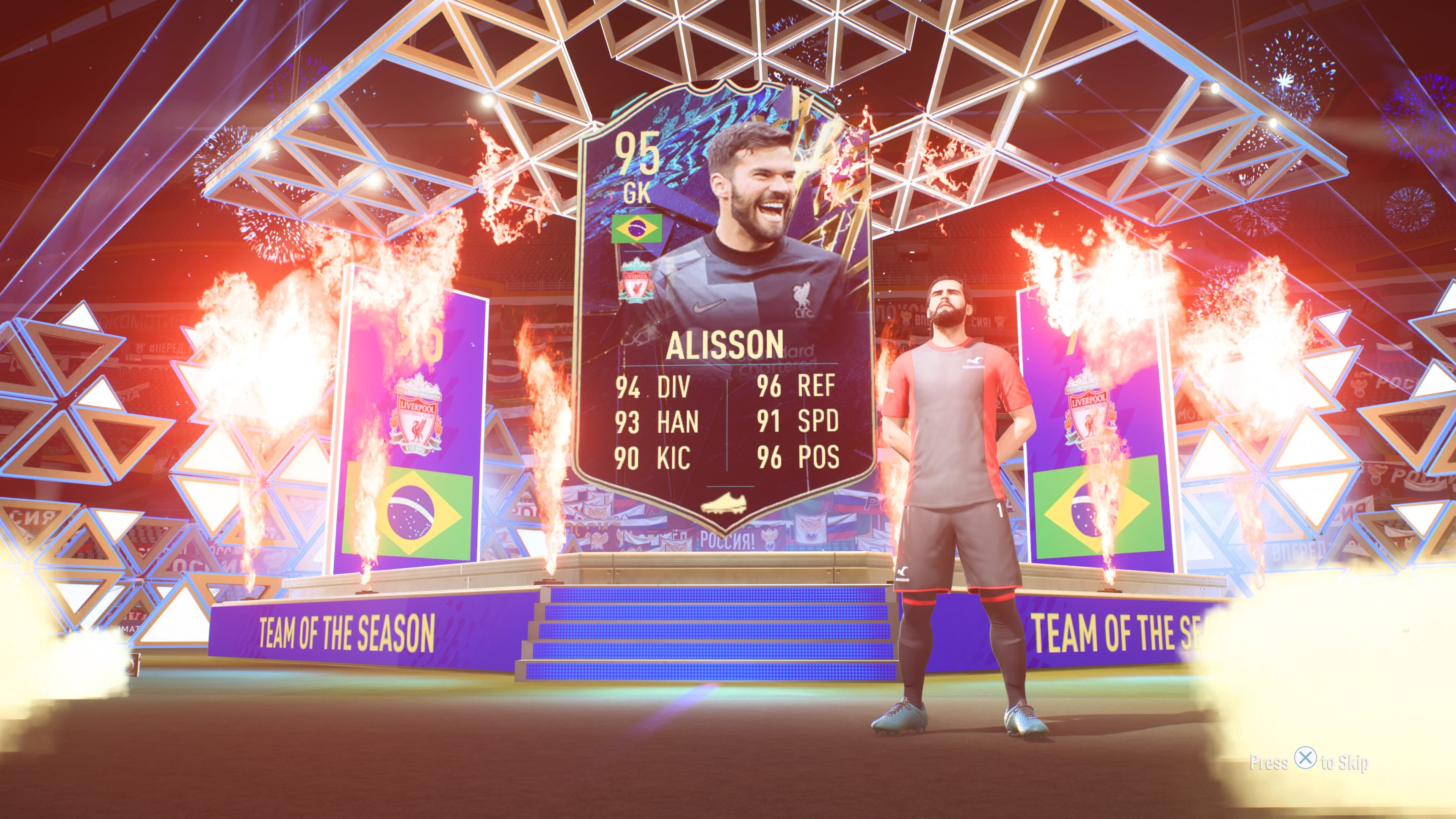 EA has confirmed it's sticking with loot boxes for FIFA 23's Ultimate Team mode, after the company was effectively given the green light by the UK government's recent decision not to legislate the controversial in-game monetisation system.

In a statement issued to Eurogamer, EA echoed many of its recent comments on Ultimate Team's card packs, which have come under fire from children's groups and researchers in recent years for their links to gambling, and from players for enabling pay-to-win in competitive modes.

"We wholeheartedly believe that Ultimate Team and FUT Packs, which have been part of the game for more than a decade, are a part of FIFA that players love - fans love that the game reflects the real-world excitement and strategy of building and managing a squad. Giving players the choice to spend if they want to is fair," EA's statement reads.


.: Apex Legends' new season hits all-time Steam peak player count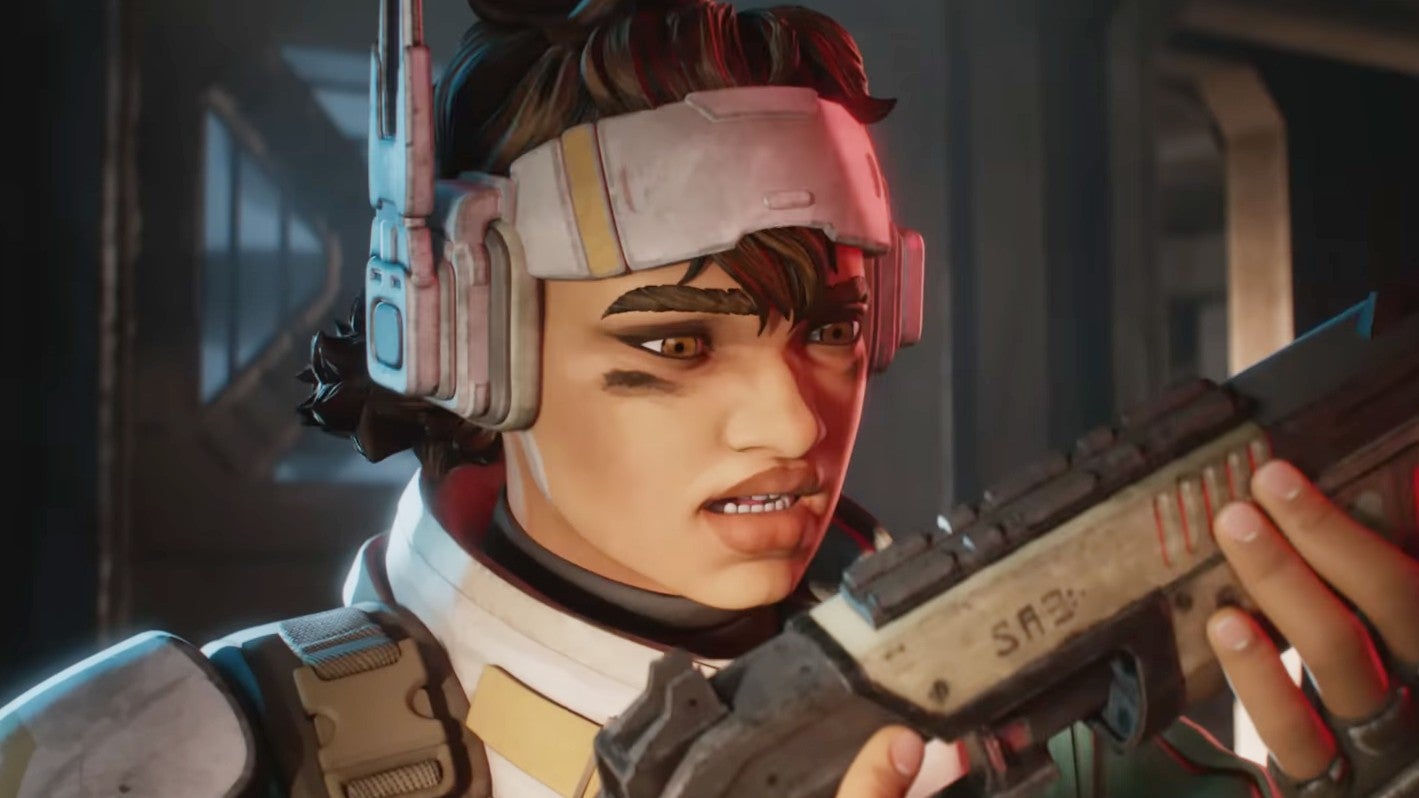 Following the launch of Season 14, which is known as Hunted, Apex Legends has seen a new peak player count on Steam.

In fact, over 500,000 concurrent players joined in with Respawn's battle-royale, following the season's release on Tuesday.

This is a first for the shooter, Twitter account AlphaINTEL noted.


.: Street Fighter 6 soundtrack heavily influenced by hip-hop culture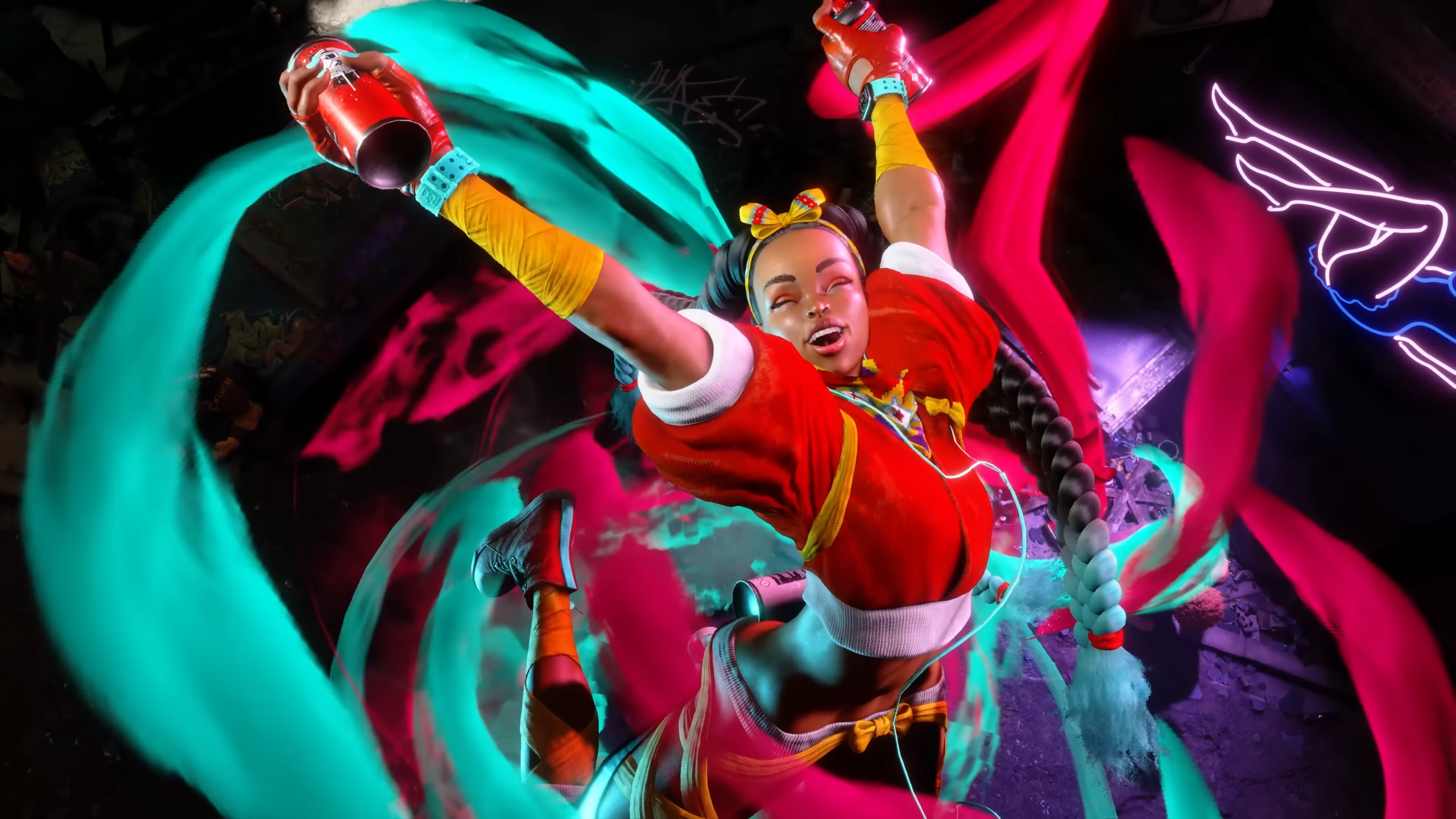 Players can expect plenty of hip-hop in the Street Fighter 6 soundtrack as the game modernises the series, while honouring the past.

In an interview with Spin, producer Shuhei Matsumoto and lead composer Yoshiya Terayama discussed the musical influences on the next game.

"Street Fighter 6 is very respectful of past works, such as the original Street Fighter and Street Fighter 2. We are taking on new challenges while honouring that foundation. Also, you can definitely expect hip hop. We put a lot of effort into how it sounds," said Matsumoto.


.: Nintendo hit by new worker complaint in US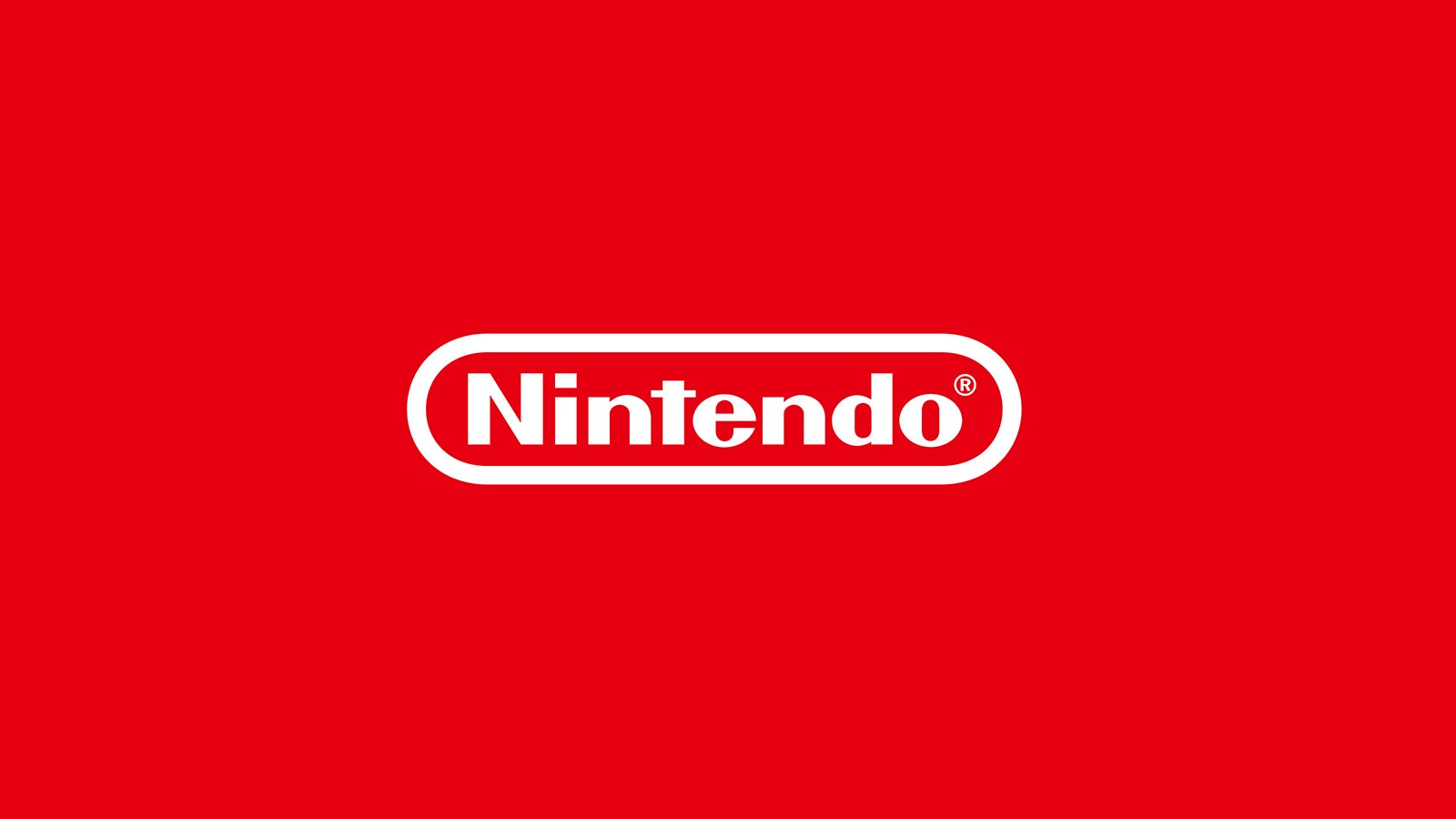 Nintendo has been hit by a fresh worker complaint in the US, which a report suggests is due to the company's response to labour activism.

Both Nintendo of America and Aston Carter, a company Nintendo uses to recruit workers, have been referred to the National Labor Relations Board over the matter, which alleges that a worker suffered over the company's "coercive rules".

The complaint was first reported by Axios, which stated that allegations of this nature typically relate to cases where a worker claims a company has interfered with their right to unionise or discuss working conditions.


.: Trans Twitch streamer arrested by police and "terrorised" after swatting incident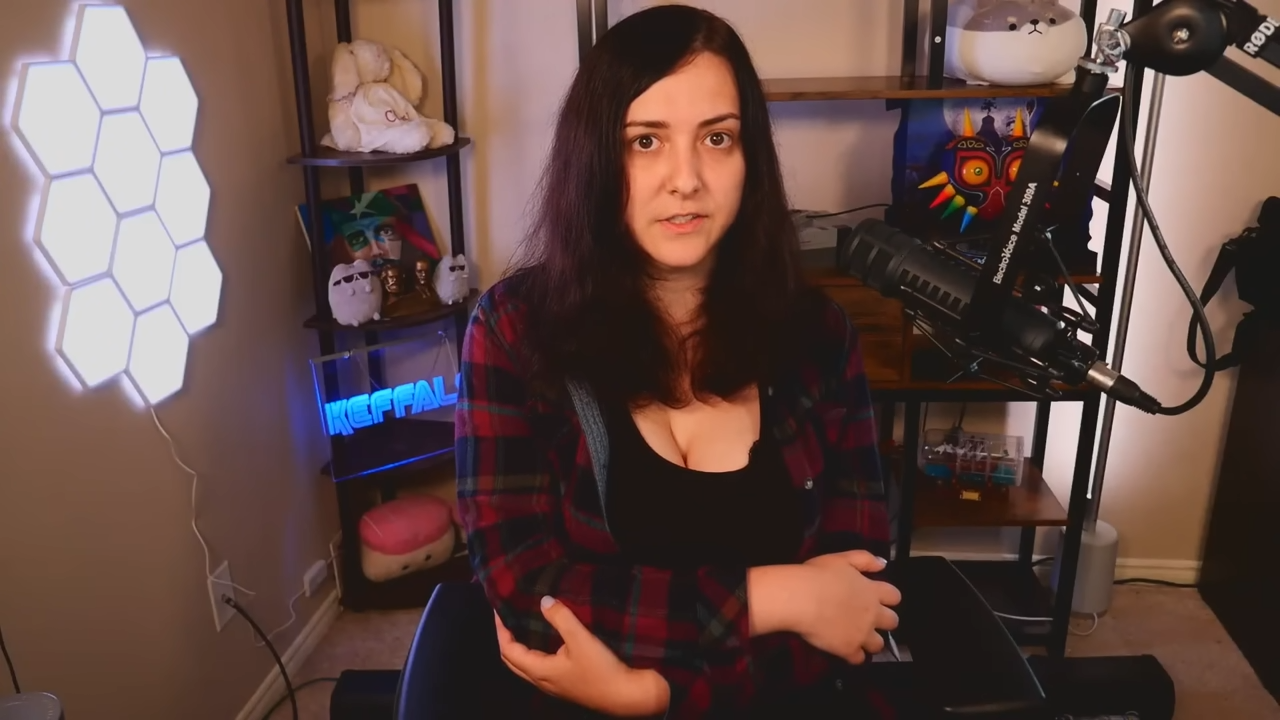 UPDATE 12/08/22: Clara "Keffals" Sorrenti is no longer a suspect in this police investigation.

The streamer tweeted the news, stating: "I talked to the Chief of Police of London Police Services and I am no longer a suspect in the investigation. They are now acknowledging this situation as swatting."

A statement from police chief Steve Williams further confirms this. "As a result of further investigation, we do not believe that the threatening emails received by City Hall officials originated with Ms. Sorrenti," it reads.


.: Forspoken trailer getting rough response online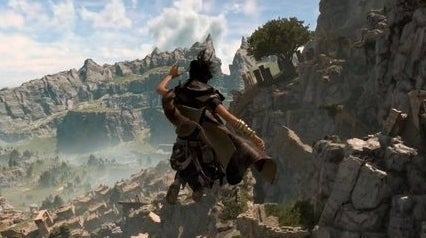 So let me get this straight. I'm somewhere that's not what I would call the Eurogamer office. I'm seeing my name printed on the site. And... oh yeah I'm writing meme round-ups for Eurogamer. Yeah okay that is something I do now.

I'm sorry, I couldn't resist. The latest Forspoken trailer was really asking for it though.

Forspoken last made the headlines when its release date was pushed back from 11th October this year to 24th January 2023. It's back again, though this time for a more light-hearted reason.


.: The story of Games Workshop and Fighting Fantasy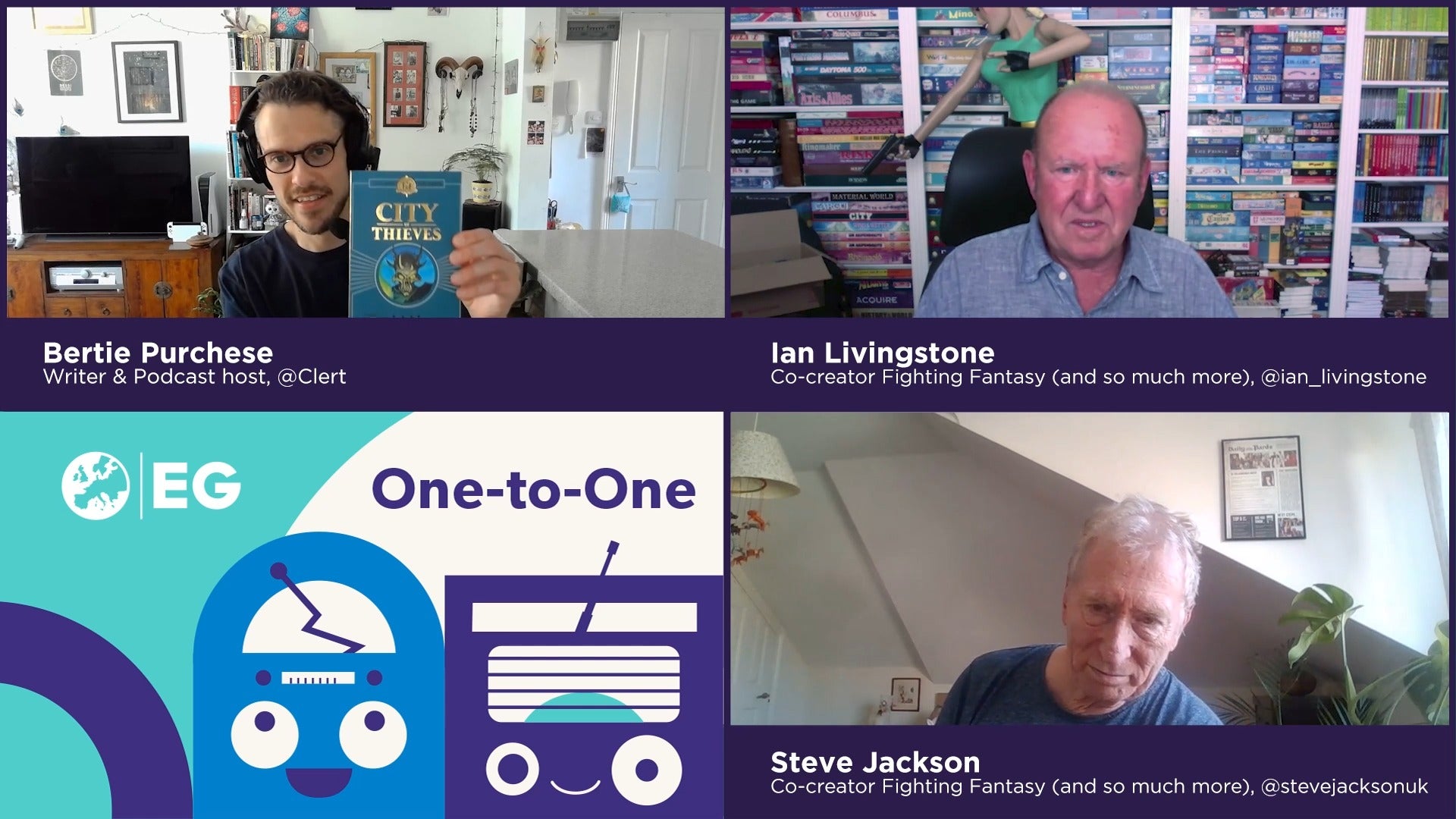 Imagine getting a phone call from a guy called Gary Gygax in America and he's reading a newsletter you wrote for a games business you're running out of a messy flat in London, and he likes it so much he wants to send you a copy of a new game he's working on called Dungeons & Dragons.

You end up loving the game and he likes what you're about, so he grants you exclusive rights to introduce Dungeons & Dragons to the UK, and to Europe, and to sell it there for three years. You can only afford six copies but it doesn't matter: you'll soon be able to afford a lot more.

That's not even the best story my guests have! They've done so much and created so much. That games business they were running? It was only Games Workshop, wasn't it - a business that would change the face of tabletop gaming. But, not content with running only that, this pair would work well into their nights to create a series of game books called Fighting Fantasy, making themselves best-selling authors in the process. The series has sold more than 20 million copies today.


.: Sony launches PlayStation games for PC page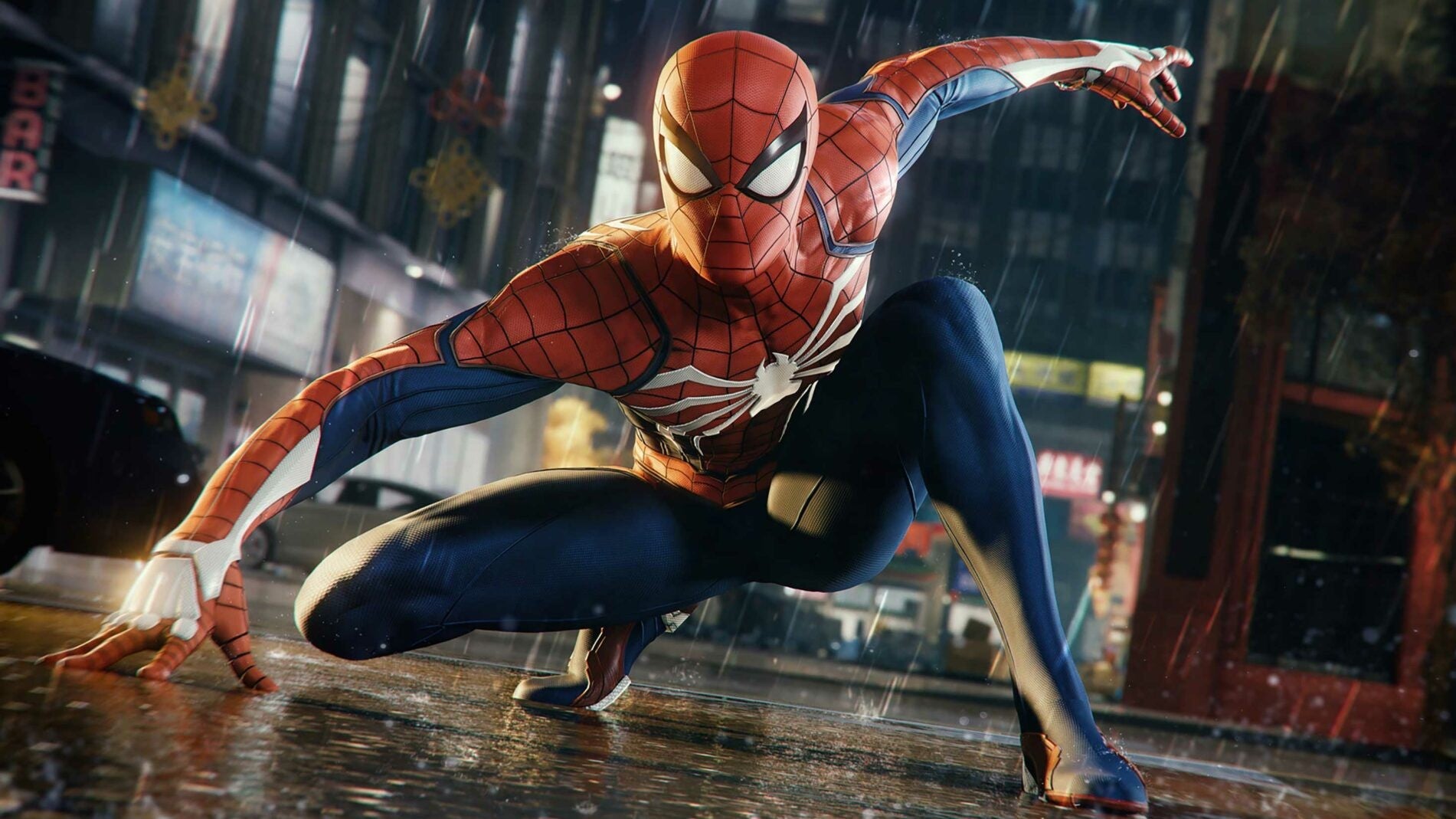 A new page has appeared on PlayStation's website dedicated to its games for PC.

This page, which you can see here, does exactly what is says on the tin.

Here you will find information on all of PlayStation's games that have been introduced to PC, such as Days Gone, God of War and Horizon Zero Dawn - but also details on upcoming releases.


.: Kirby's Dream Buffet launches next week via Nintendo Switch eShop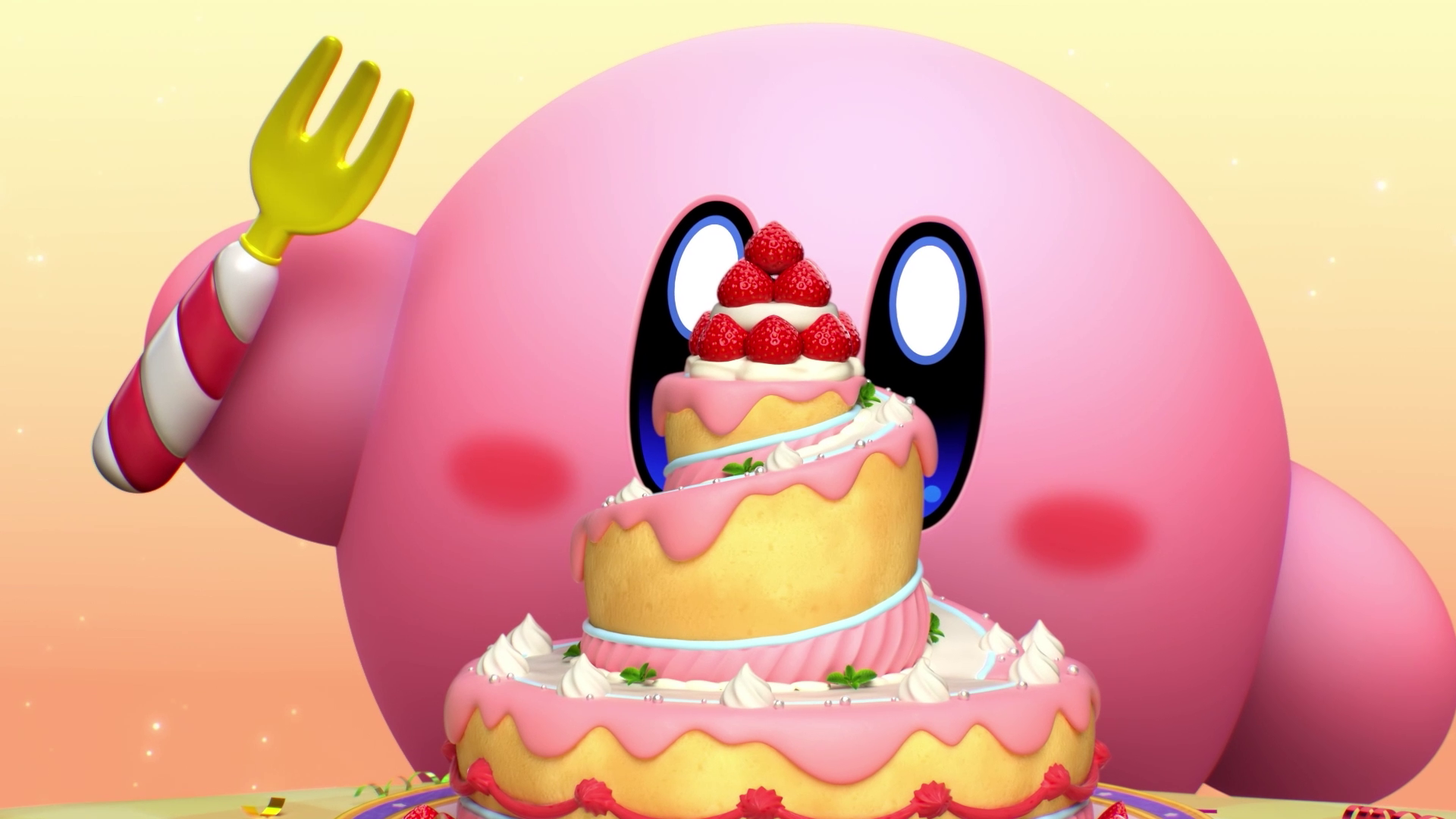 Kirby's Dream Buffet launches next week, on Wednesday 17th August, priced at £13.49.

As a reminder, this is the all-new downloadable Kirby game set for the Nintendo Switch eShop, which got announced just a month ago.

A spin-off from the pink puffball's regular platforming antics, Dream Buffet sees up to four players roll around levels as different-coloured Kirby characters, gobbling up types of food and sweet treats. Whoever eats the most, wins!


.: Call of Duty Xbox exclusivity "wouldn't be profitable", Microsoft says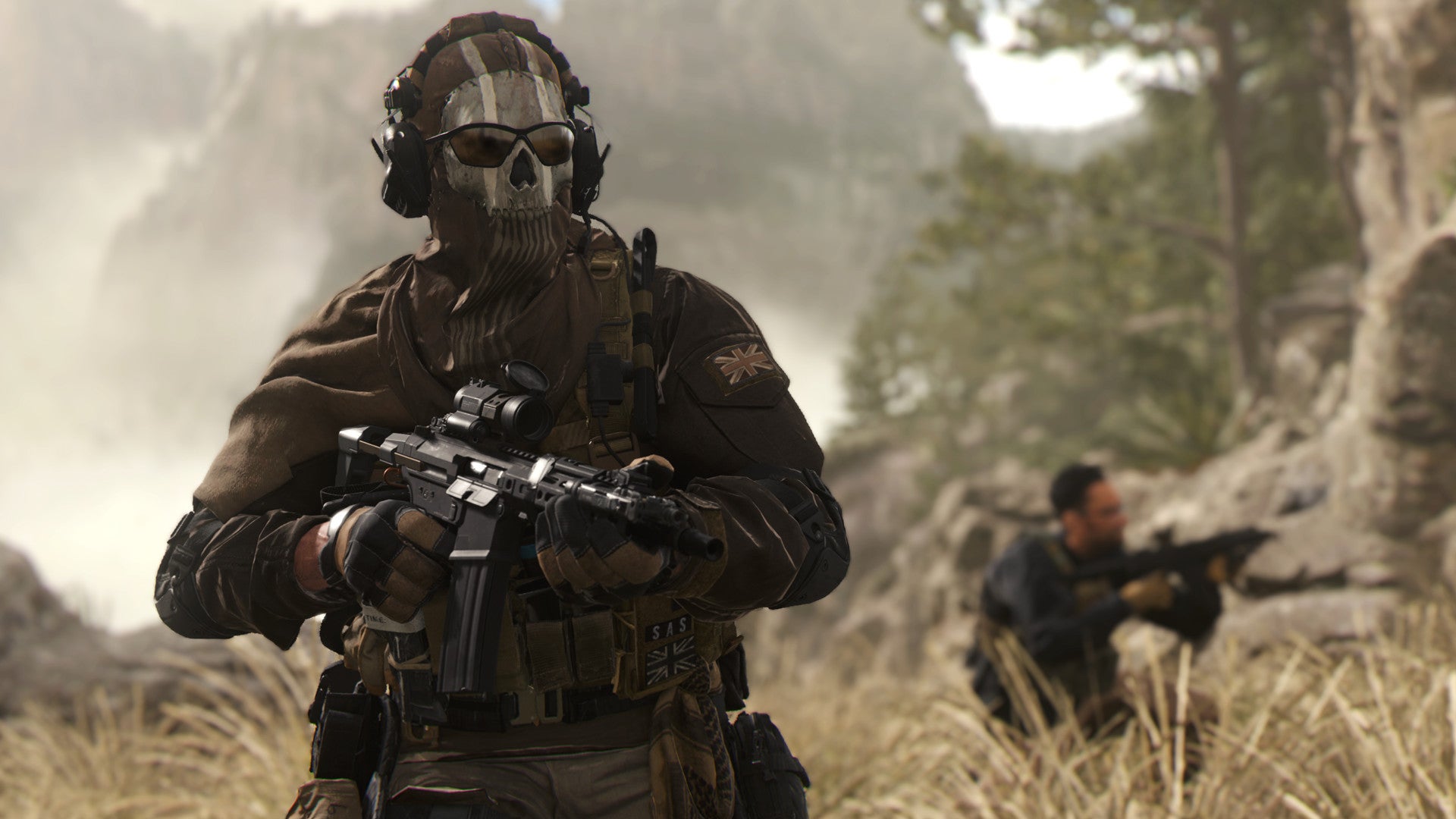 Making Call of Duty exclusive to Xbox "simply wouldn't be profitable", Microsoft has said.

The claim comes as part of a fresh war of words between Xbox and PlayStation, as Microsoft seeks to finalise its eye-opening $68.7bn buyout of Activision Blizzard.

Specifically, it comes in response to Sony's recent objections to the deal - in which it argued that Call of Duty could not be rivalled, and that the franchise was vitally important to PlayStation as it influenced players' choice of console.


.: Splatoon 3's demo brings free Nintendo Switch Online trial with it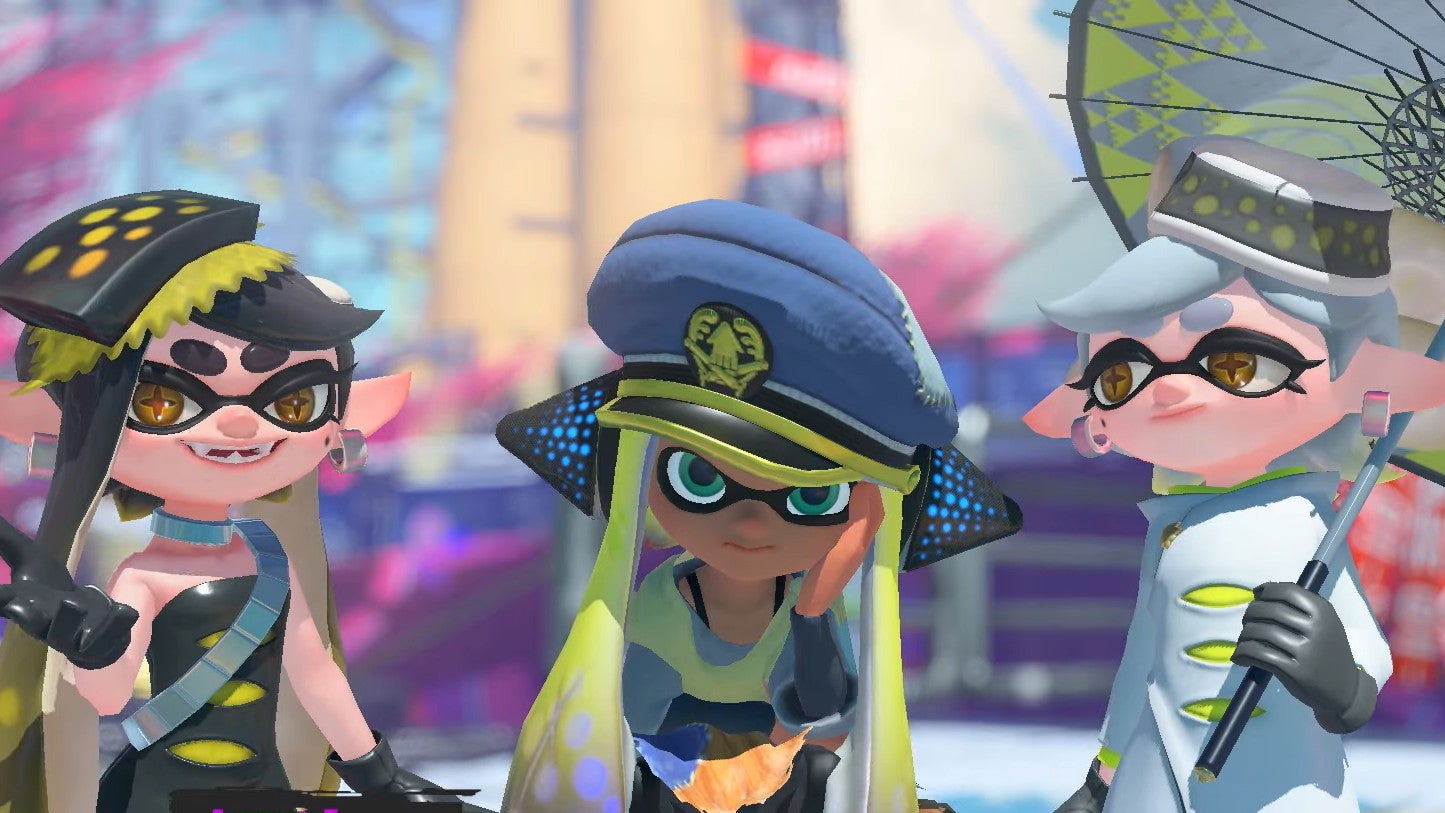 Along with the upcoming demo for Splatoon 3, Nintendo is also offering Switch users a pretty awesome little perk.

To get access to the demo, you will need to have a Nintendo Switch Online subscription. However, not everyone who has a Switch necessarily wants to subscribe to NSO.

To negate this, Nintendo is offering everyone who downloads the demo a code that will give them a seven day trial of its subscription service.


.: Report finds fewer Chinese youth play games following government restrictions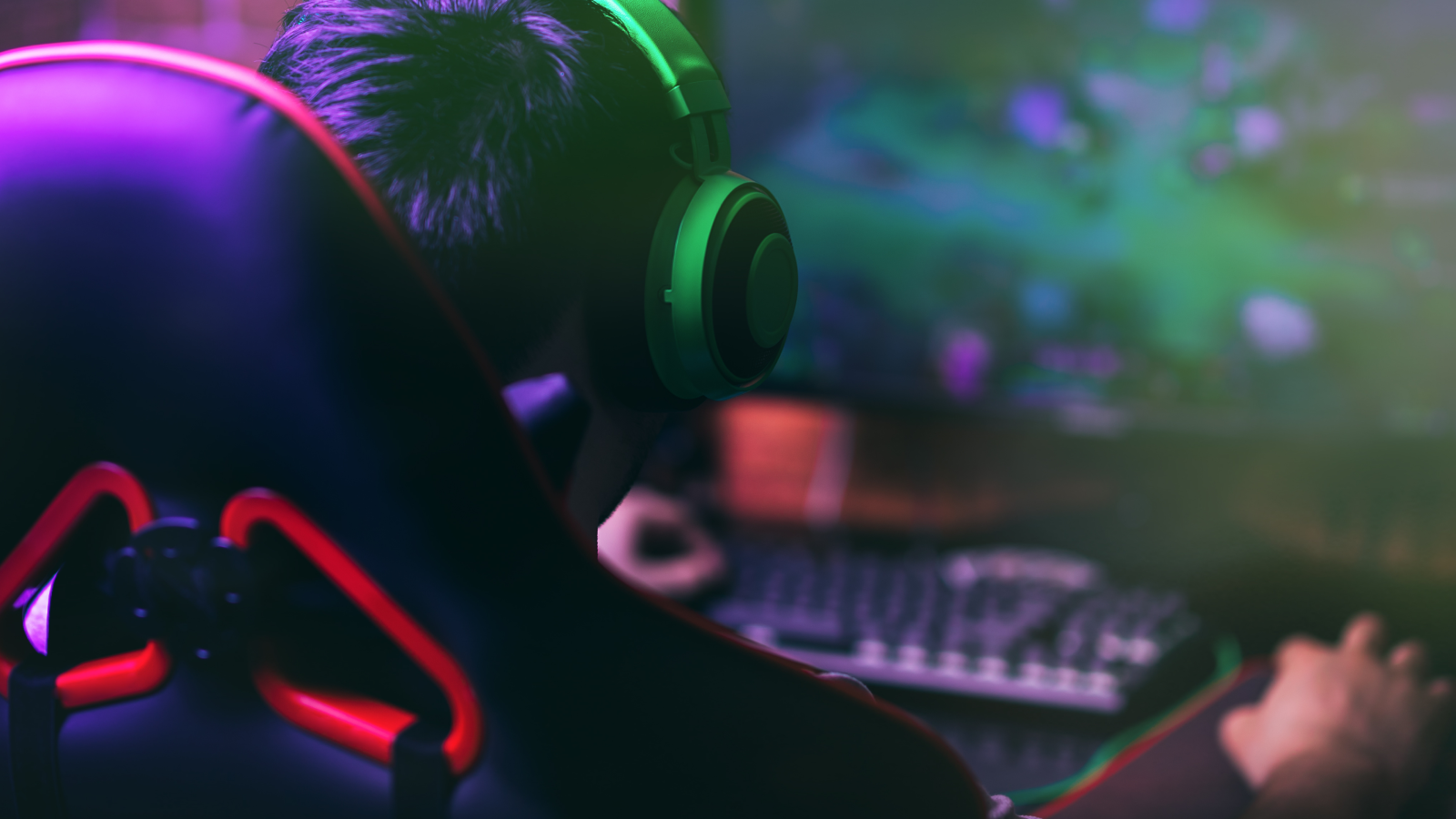 Following the introduction of government-mandated gaming restrictions, 54 percent of Chinese youth are reportedly playing games within regulated hours.

That's according to a new 2022 China Youth Gamers report from Niko Partners (thanks GamesIndustry.biz).

The study found that 77 percent of youth are at least playing fewer hours per week, even though only 54 percent are within approved hours.


.: PowerWash Simulator's speedrunning scene puts both time and water under extreme pressure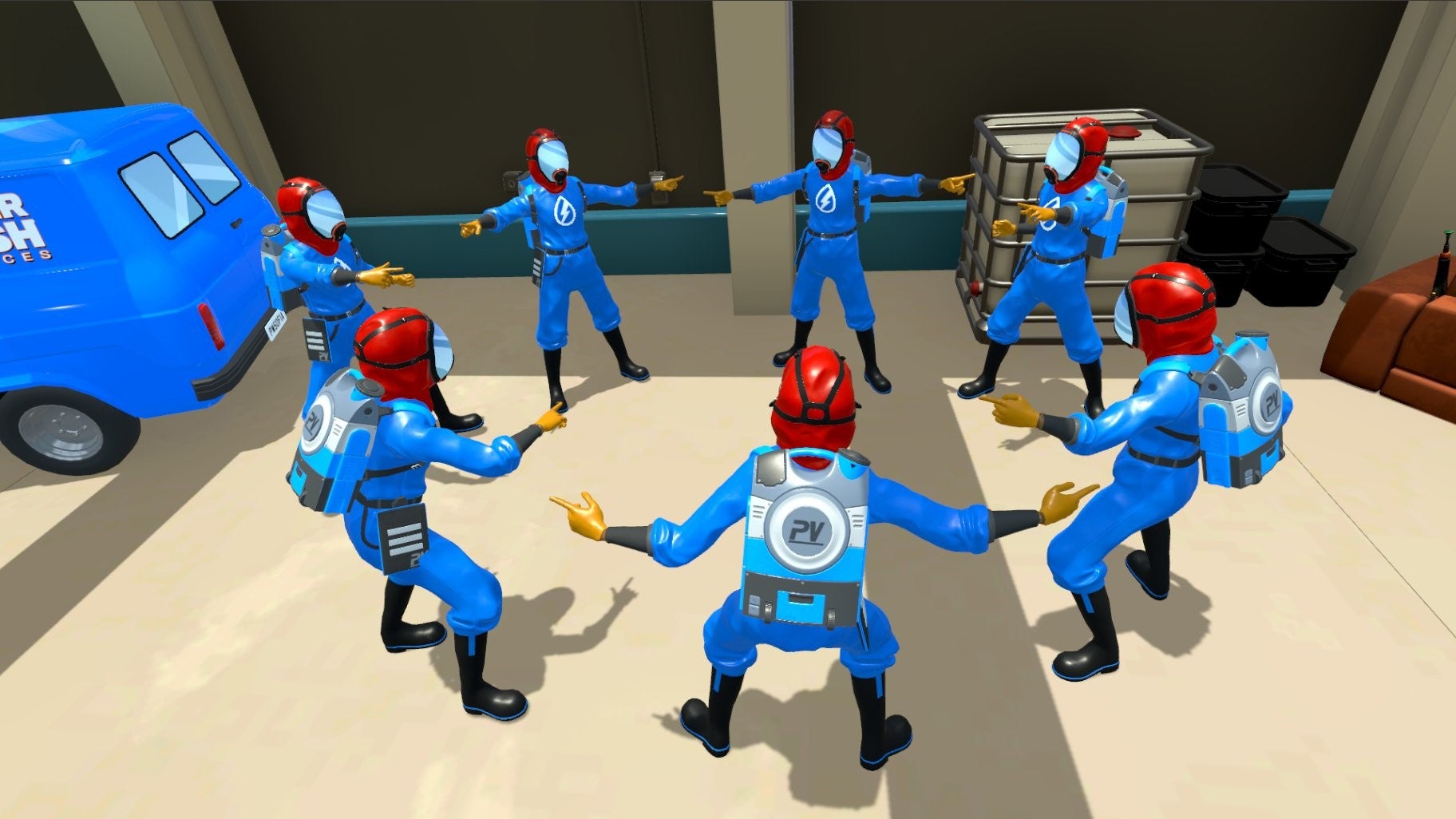 When PowerWash Simulator came out of Early Access, it became quite a hit amongst the team here at Eurogamer. I was curious to see whether I'd enjoy it too, so I cashed in the free month of Game Pass that came with my new PC to give it a try.

I enjoy it a lot. In the game's career mode, there is no pressure to finish a level quickly or efficiently and that's what I love about it. You can ignore the time and leave the hose running for as long as it takes you, and that's all part of the appeal. Bertie expertly summed it up in his review.: "This is not a game about rushing towards an end," he wrote. "This is a game about the sedate pleasures of repetitive work - a slower game about the satisfaction of a job well done. It's relaxing and calming, and that's a powerful quality."

But this inevitably got me wondering about the other end of the gameplay spectrum in PowerWash Simulator. Speed and efficiency, rather than leisure. True, you can already play the game's time-limited and water-limited modes, but they weren't as extreme as what I was imagining. I'm talking speedwashing. Was there anyone out there playing like that?


.: HBO's The Last of Us casts brothers Henry and Sam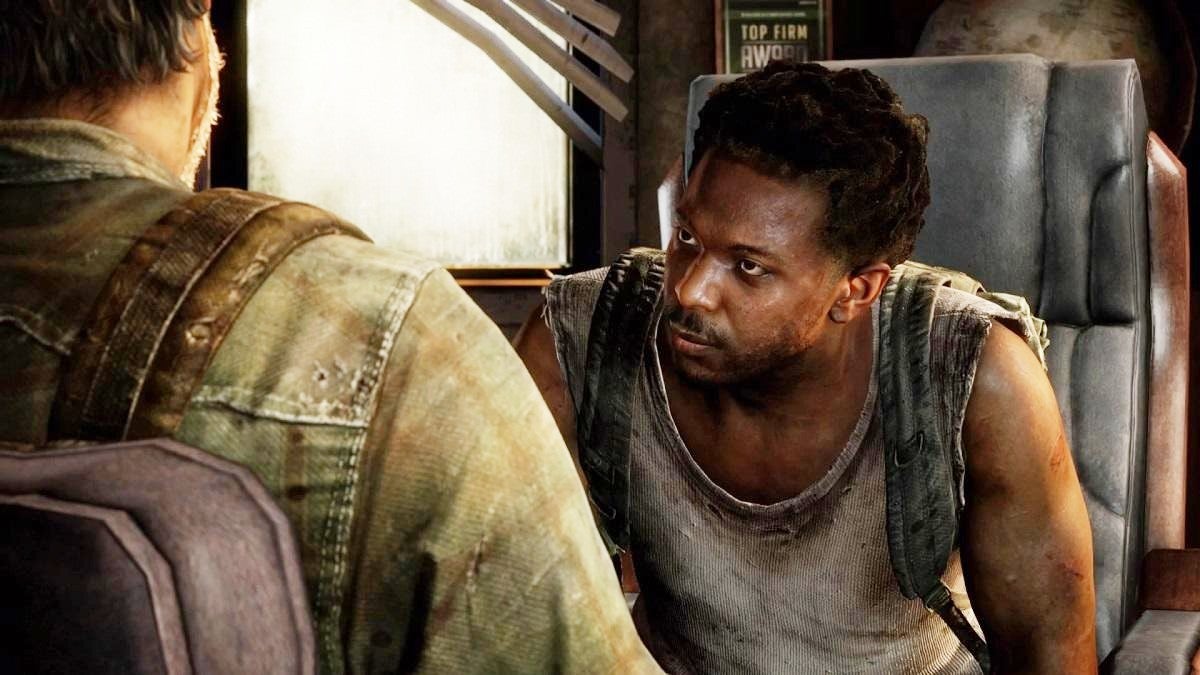 The actors playing brothers Henry and Sam in HBO's adaptation of The Last of Us have been announced.

IGN has revealed that Henry will be played by Lamar Johnson, while his younger brother Sam will be played by Keivonn Woodard. Johnson's previous credits include Canadian police drama Rookie Blue and Your Honor with Bryan Cranston. Woodard has no previous acting credits.

Along with this news, some upcoming plot elements were also revealed. If you are keen to avoid spoilers, please stop reading here.


.: Pokémon Center London timeslot reservations now live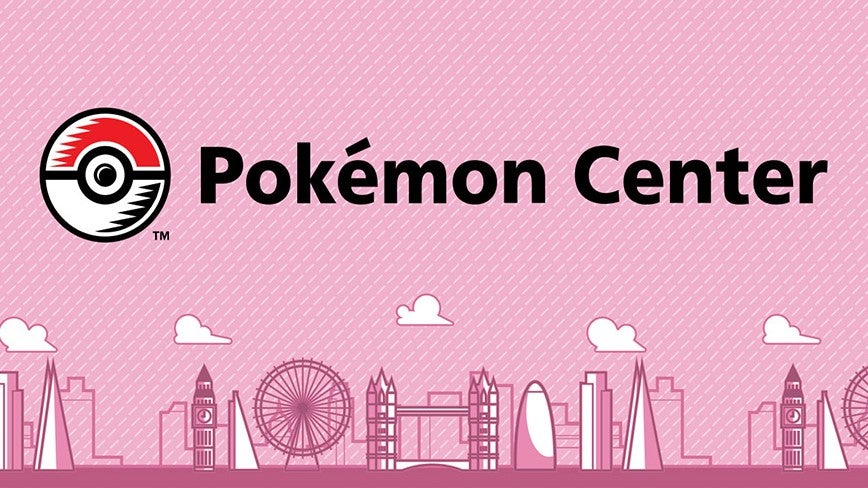 Reservations to visit London's Pokémon Center pop-up store are now open.

The store will be running alongside the Pokémon World Championships, which is being held at ExCeL London from 17th to 21st August.

Anyone wishing to visit the store can now reserve themselves a timeslot via the appointment manager.


.: Midgar feels R.E.A.L. thanks to this new VR mod for Final Fantasy VII Remake Intergrade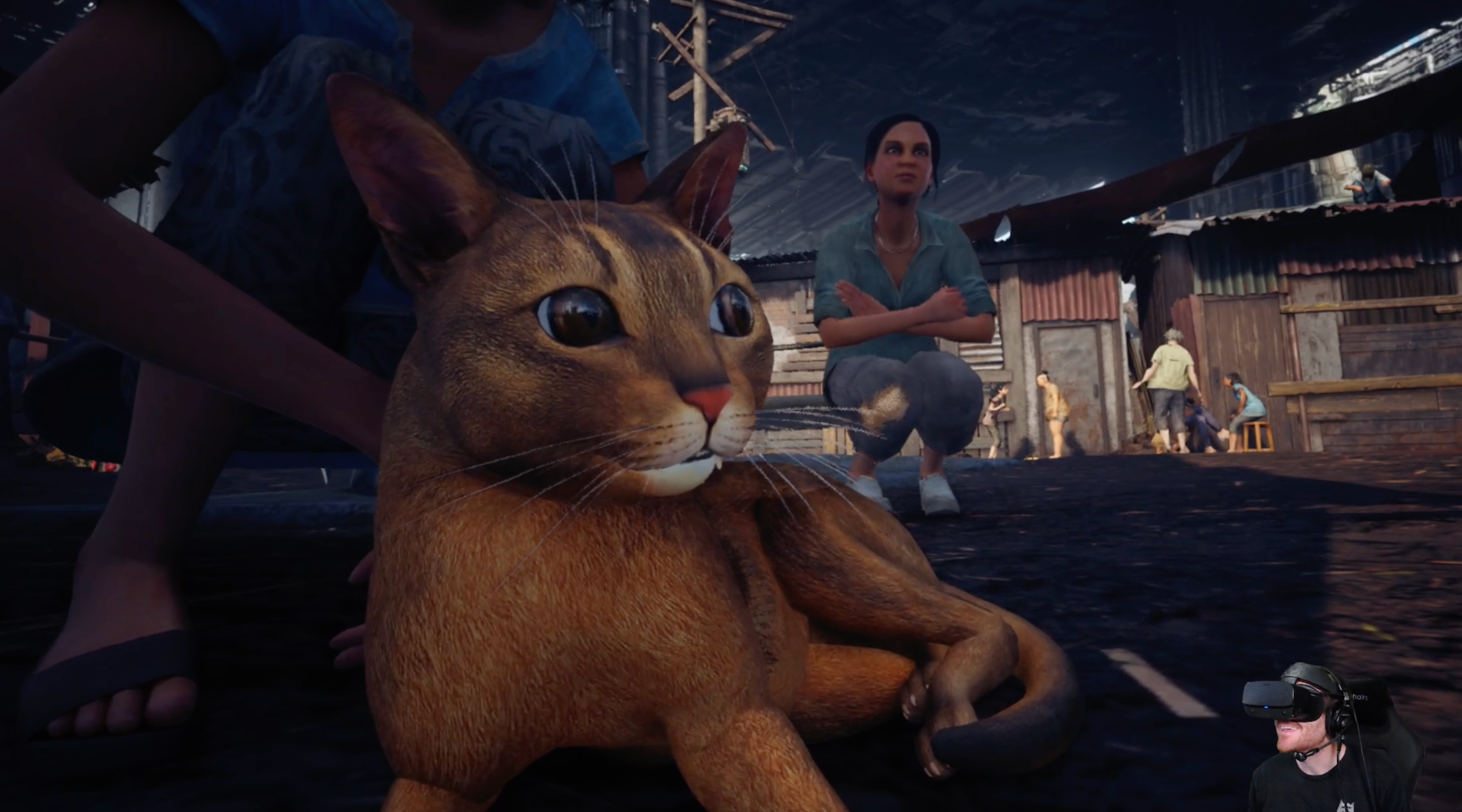 Flat screen to VR mods are easily the most exciting thing happening in the virtual reality gaming sphere right now and, thanks to a host of talented modders, they just keep on coming!

On this week's VR Corner, you can watch me try out Luke Ross' new R.E.A.L. VR mod for Final Fantasy VII Remake Intergrade and it's an absolute treat for the eyes! Honestly, if you though this game looked beautiful in 2D, just you wait until you see it in glorious 6DoF VR. It'll take your breath away!

In the video below, I make my way from the very start of the game, all the way through to the Shinra Reactor boss fight, the ruins of Sector 1, and finally to a meeting with Tifa in the Seventh Heaven bar.


.: id Software consolidating Steam games to lessen confusion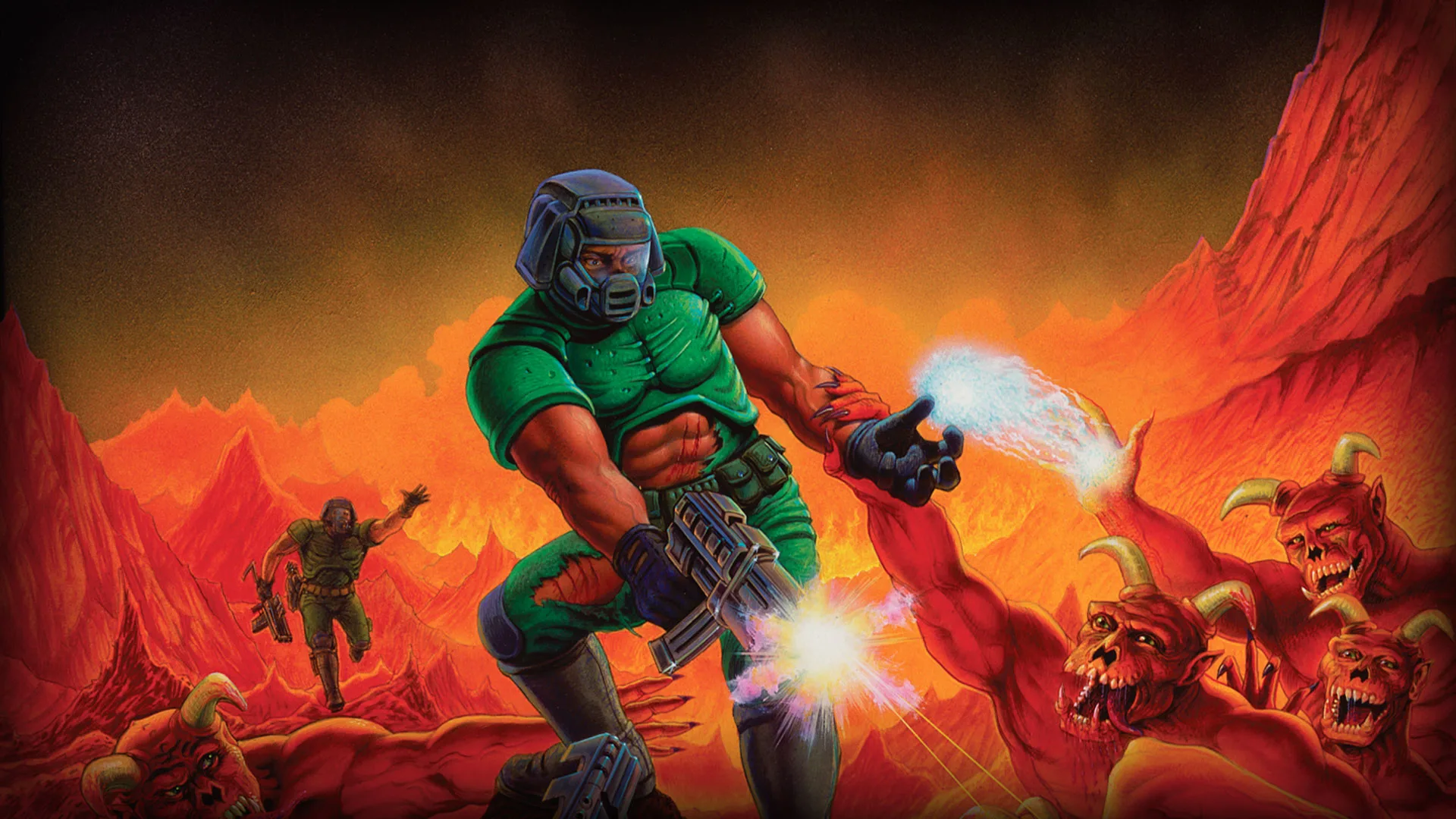 id Software is consolidating its games on Steam to improve the shopping experience.

The news comes from a blog post on Steam that details how its library of games is being simplified under specific titles from 10th August.

"Spanning across multiple decades, id Software's library of work is as vast as it is full of amazing games," reads the post.


.: Apex Legends - something's got to give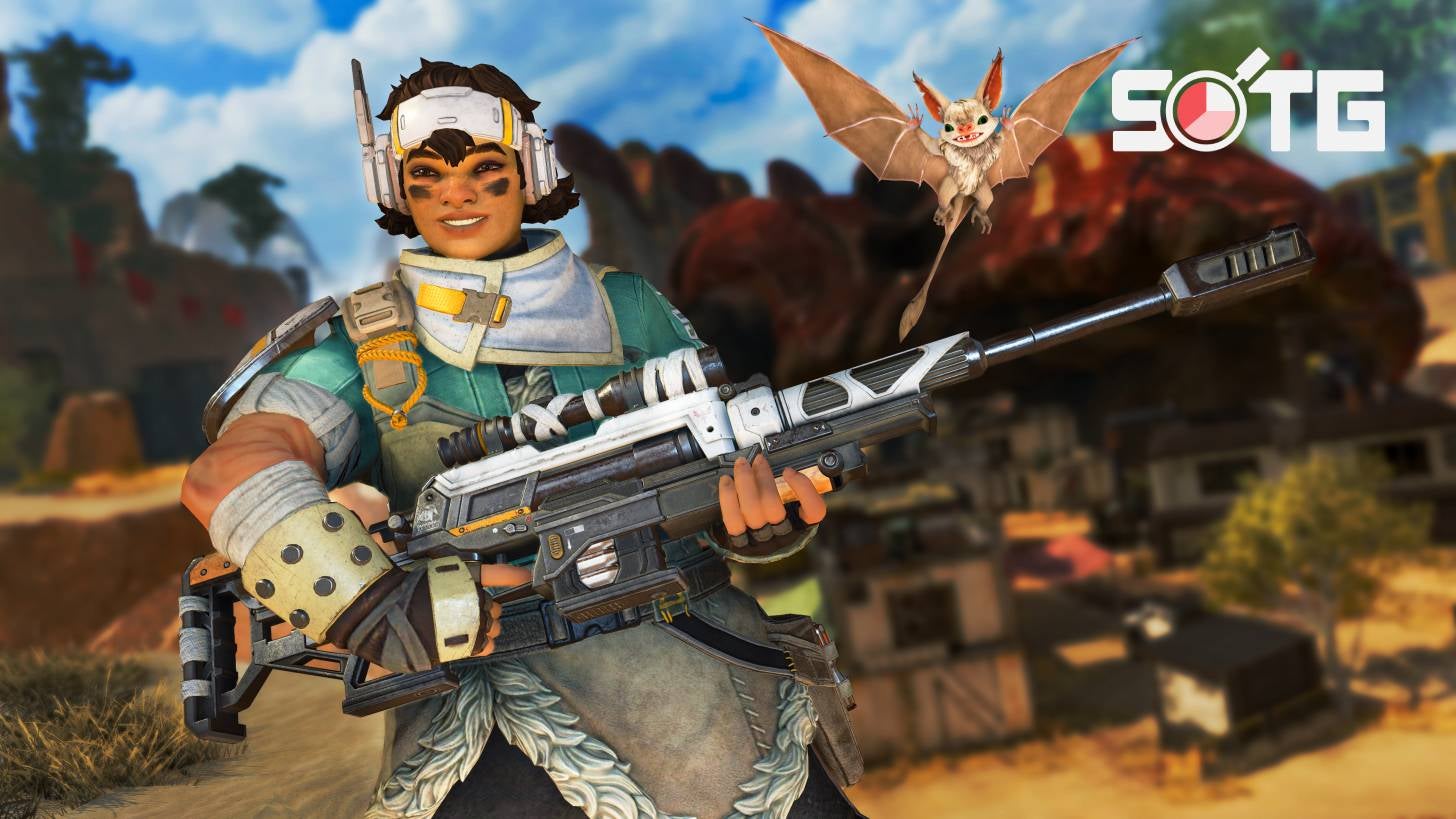 My fireteam and I - hitherto committed to PUBG but casually on the lookout for something else, so unhappy were we with the lack of communication, infrequent updates, and all-too-common disconnects - had been on the hunt for a new team-based shooter, and Apex Legends scratched an itch that neither Fortnite nor PUBG could reach. Fun, chaotic, and built on fantastically snappy gunplay, Respawn's surprise battle royale hit the floor running, and we fell for it faster than Bangalore drop, shock and locks. Apex Legends' arrival was smooth, too, immediately feeling polished, and it offered a frantic, pacey twist on the battle royale formula. It became our go-to game, not for a few weeks or months, but for years.

The wheels started to fall off for us when Apex Legends introduced skill-based matchmaking (often shortened to SBMM). Yes, yes, I know it's an unpopular view and something Respawn is unlikely to change, but I loathe SBMM in unranked play. I know it's there to balance out lobbies and make it easier for newbies to get acclimated. But if you're only a little above average in the game - or play with someone who is - your slightly-better-than-average arse is continually up against "Apex Predators" who melt you from across the map should you so much as glance in their direction.

Jealous? Me?! You bet I am. It doesn't matter how many hours I sink into Apex or how many rotations I rehearse; I've resigned myself to the fact that I have neither the reflexes nor the dexterity to ever become a trail-blazing Predator. But it's one thing to encounter sweaty players if you're choosing to go against players circa your skill level in Ranked gameplay - quite another if you're playing unranked and chilling with some pals. RNG and good luck have always been a big part of the appeal of battle royales - you win some, you lose some; that's the way it goes - but ranking us in unranked matches can be unnecessarily frustrating. Forcing me into SBMM is not making me a better player; it's just making me not want to play anymore.


.: Microsoft claims Sony pays developers "blocking rights" to keep games off Xbox Game Pass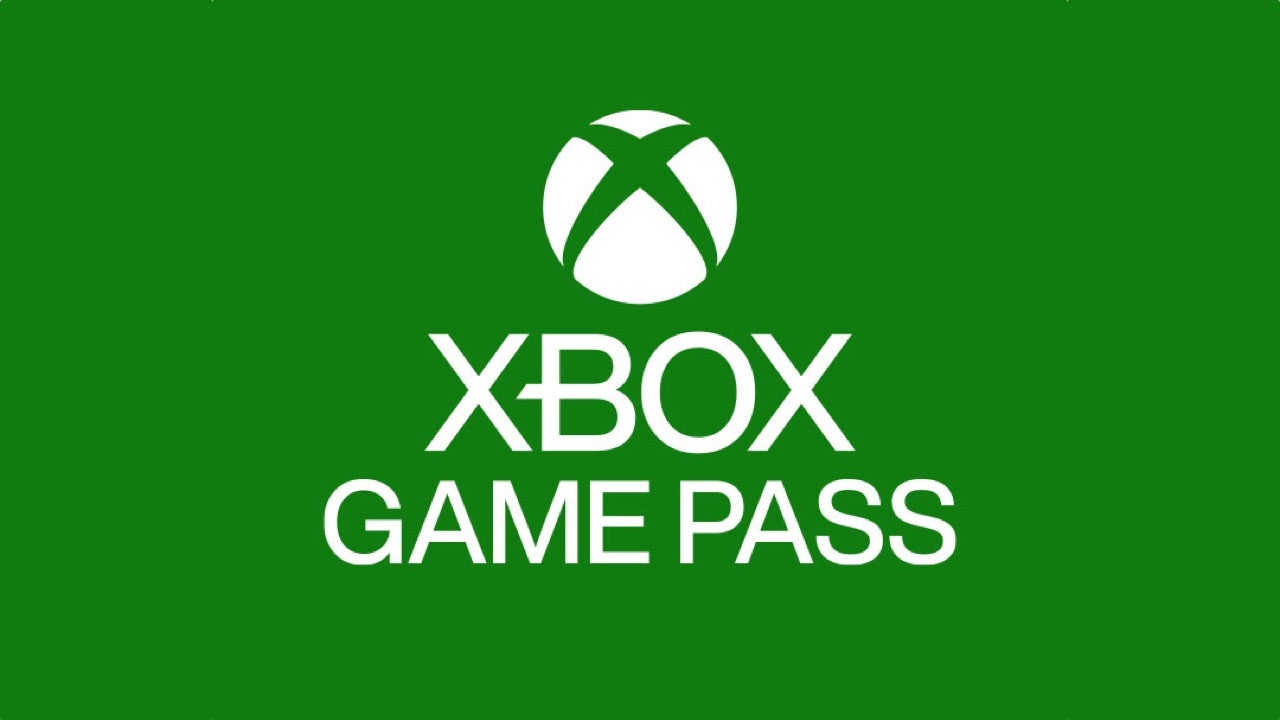 In a lengthy document submitted to the Brazilian government as part of its investigation into Microsoft's acquisition of Activision Blizzard, Microsoft has claimed Sony pays developers "blocking rights" to prevent games from appearing on Xbox Game Pass.

The accusation appears in a 27-page rebuttal of Sony's recent objections to Microsoft's Activision Blizzard buyout, made to Brazil's Administrative Council for Economic Defense (CADE) as part of its investigation. Much of Sony's argument had focused on Call of Duty - which it claimed had "no rival" and was "so popular that it influences users' choice of console" - with the PlayStation maker suggesting, among other things, that the inclusion of Call of Duty on Microsoft's Game Pass service would hamper its ability to compete.

Microsoft's response is as wide-ranging as Sony's initial objections, touching on everything from the fact it has previously managed to grow Game Pass without Activision Blizzard's titles - suggesting Call of Duty mightn't be quite as "essential" as Sony claims - to a reiteration of its assurances that it won't be making Call of Duty an Xbox console exclusive.


.: Norwood Suite dev's surreal dice-chucker Betrayal At Club Low out in September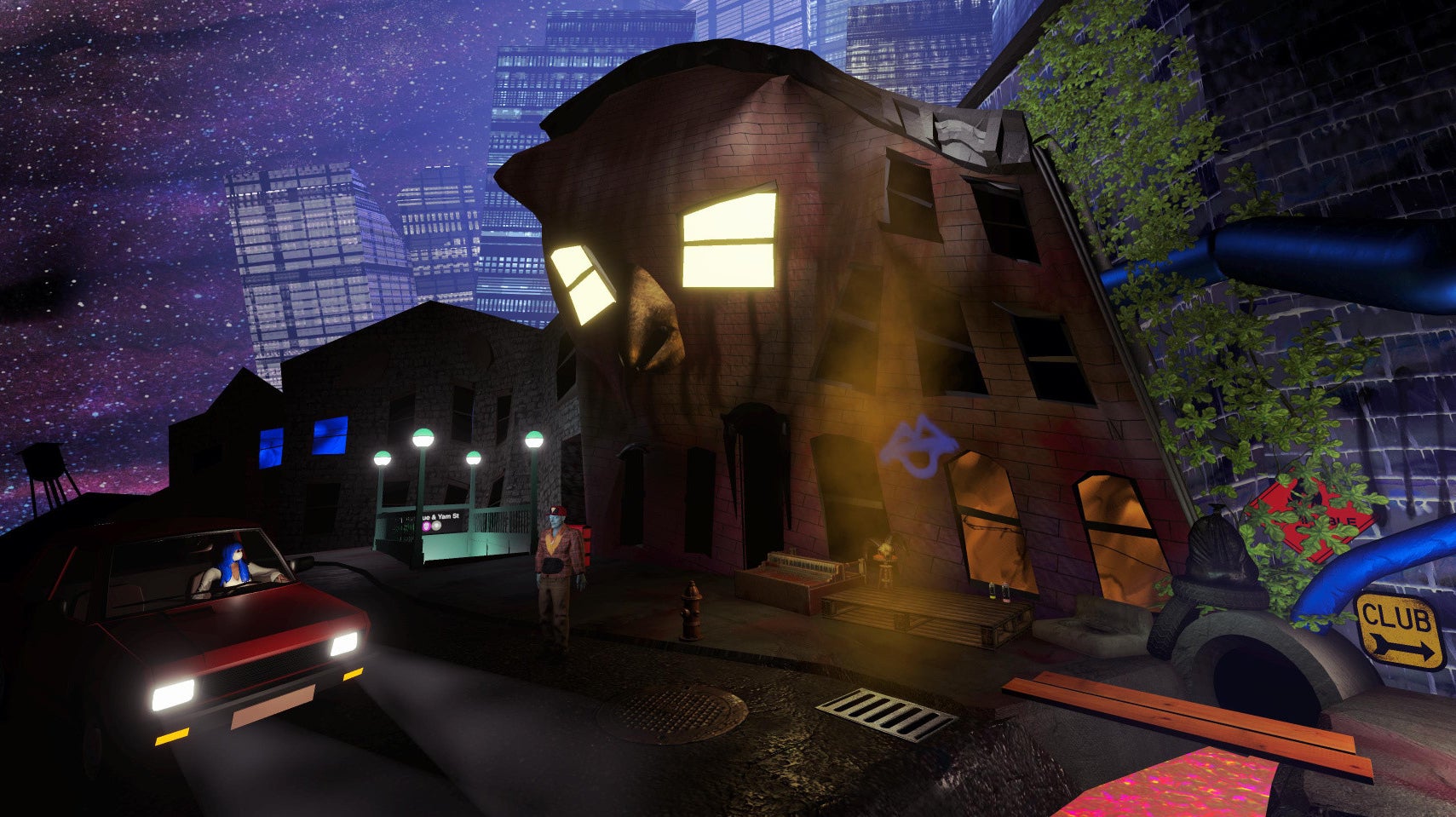 Betrayal At Club Low - the latest jazz-infused odyssey from The Norwood Suite developer Cosmo D - finally has a release date, and will be swinging open its murderous doors for some woozily surreal adventure on 9th September.

Folding into the broader narrative of Cosmo D's interconnected Off-Peak City games (so far consisting of 2015's Off-Peak, 2017's The Norwood Suite, and its 2020 follow-up Tales from Off-Peak City Vol. 1), Betrayal At Club Low sees players going undercover to attempt a rescue mission of sorts by infiltrating a "deceptively dangerous" nightclub/former coffin factory/"haven for wild-limbed dancing, mind-altering music and shady characters".

While previous games in the series were largely focussed on relaxed roaming and light puzzling as players soaked up their deliciously off-kilter sensibilities, Betrayal at Club Low does things a little differently, drawing inspiration from "short, punchy, independent zine RPGs" in order to evoke the feel of a one-off tabletop session.


.: Marvel's Spider-Man PC: why we aren't posting our review today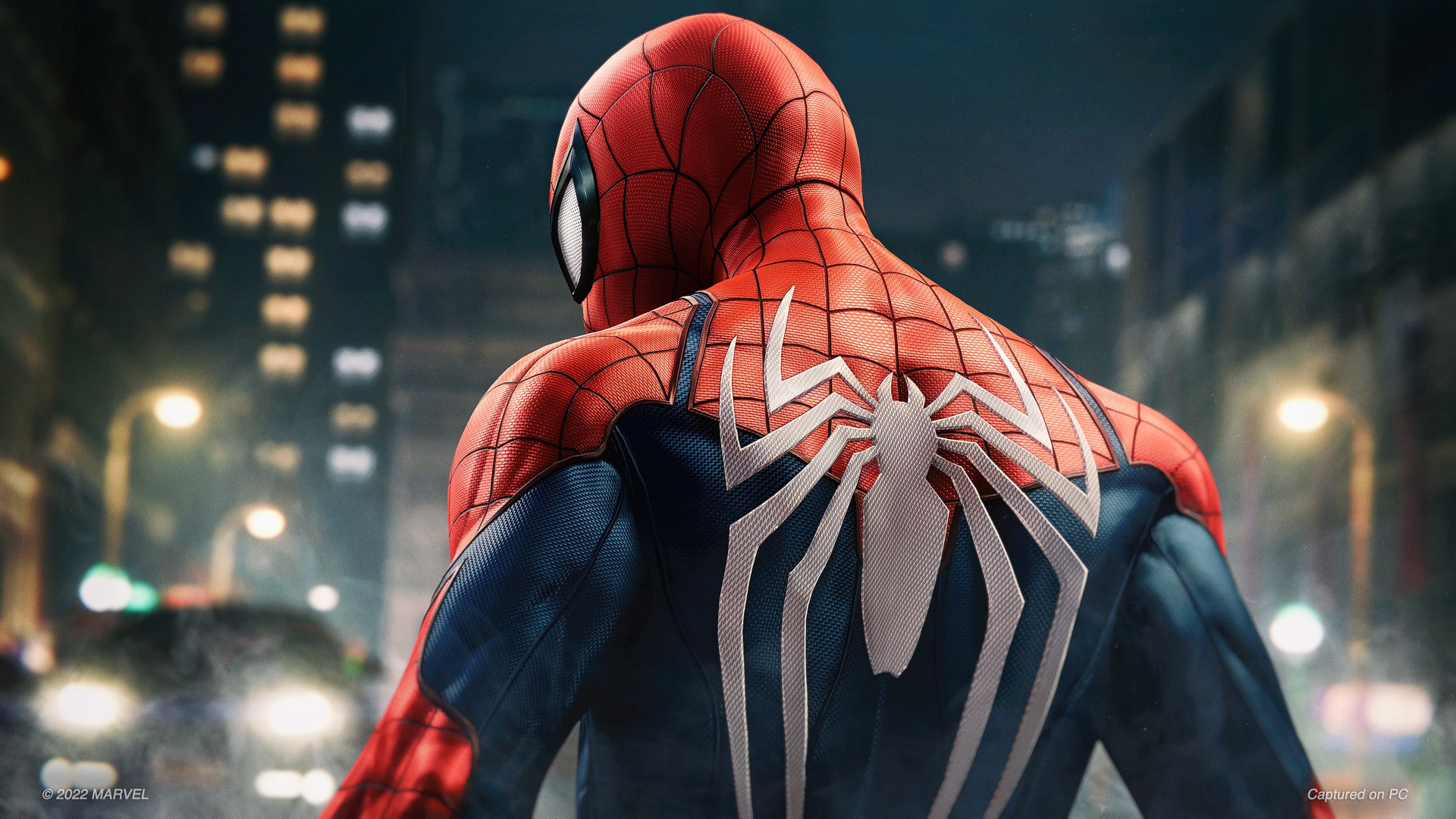 The embargo for the highly anticipated Marvel's Spider-Man Remastered lifted today and you may be wondering where the Digital Foundry coverage is - we received the game a while back along with most other outlets. Well, the truth is that developer Nixxes is still hard at work with the game, patches are still incoming (the latest arriving a few hours ago) and we're intent on delivering coverage that accurately reflects the state of the game you'll be playing on day oneas best as we can manage. Right now, the port is looking exceptionally impressive in many regards but to briefly sum up, it plays brilliant on higher-end PCs, it also works very nicely on Steam Deck, but we've experienced some problems with low to mid-range GPUs. In fact, the very latest update to the game seeks to address those very issues - with some success.

Taking a more global look at the conversion though, there's much to commend Nixxes' efforts. The game supports all aspects ratios we could test, from the 16:9 of most modern screens to the 21:9 and 32:9 ultra-wide variants, the 16:10 of Steam Deck and even 4:3 for those interested in an old-school CRT experience. On top of this, there's adjustable field of view support too.

Per other Nixxes titles, there's also fullscreen and exclusive fullscreen support - and it is properly implemented with resolutions and refresh rates independent of what the desktop is configured to. It sounds mundane, but these things matter. Of course, unlocked frame-rates are supported, but for those with less capable PCs, the half refresh rate v-sync mode actually works properly with consistent frame-pacing (not on Steam Deck though - use the system level option for that) while dynamic resolution scaling is also implemented, with a configurable frame-rate target. Targeting a locked, consistent 30fps or 60fps experience is made that much easier.


.: Long-in-the-works Half-Life 2 VR mod gets public beta next month

A fan-made Half-Life 2 VR mod nearly eight years in the making will finally be getting a public release next month in the form of an open beta.

Eurogamer first reported on the Source VR Mod Team's Half-Life 2: VR mod in 2017, but that version was actually an extension of an earlier mod released for Razer Hydra back in 2013. Some time after the new version's announcement, the project appeared to stall - it entered "its own kind of development hell and was all but abandoned", according to the team's website - but it re-emerged in 2021 and is slowly approaching the finish line.

Half-Life 2: VR - one of several attempts to bring Valve's seminal shooter sequel to virtual reality headsets - promises a range of features, including room scale VR, the ability to manipulate items and weapons directly with your hands, full locomotion, a weapon selection menu inspired by Valve's Half-Life: Alyx, and tweaked vehicle rides intended to help reduce motion sickness.


.: Microsoft says Elden Ring, GTA5 Xbox cloud listings due to "bug"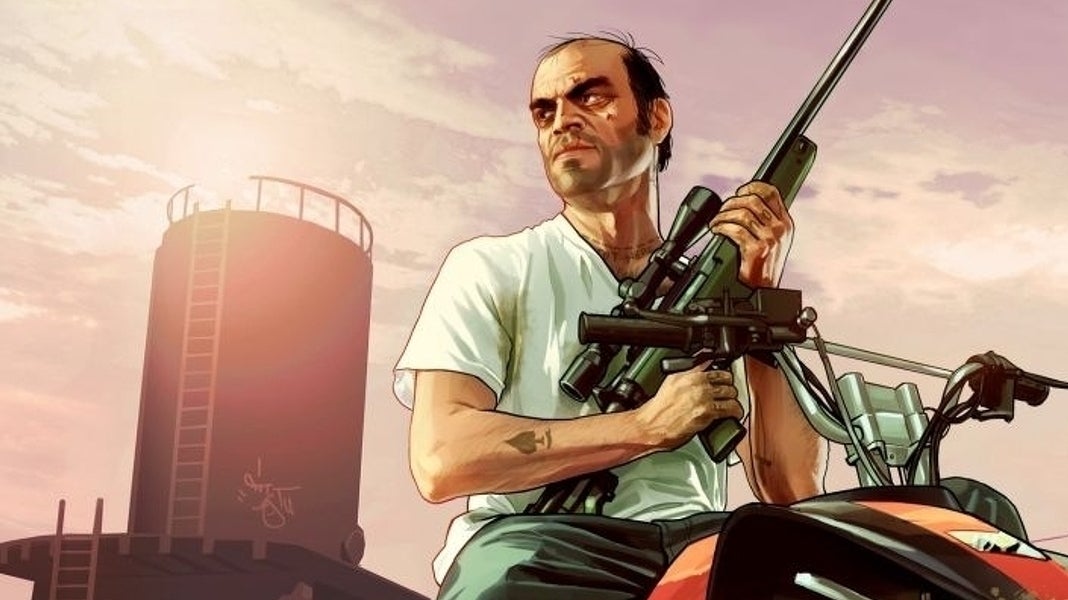 Xbox cloud streaming options advertised for Elden Ring and Grand Theft Auto 5 were a "bug", Microsoft has told Eurogamer.

Last night, fans spotted games such as Soul Hackers 2, GTA5 and Elden Ring were listed with an option to play via cloud streaming. Some speculated this was being rolled out now, in advance of a Gamescom announcement later this month.

But Microsoft has now said that the games' listings - which also flagged them as being part of Xbox Game Pass - were bugged, and that the issue has now been fixed.


.: Sony announces August PlayStation Plus Extra and Premium games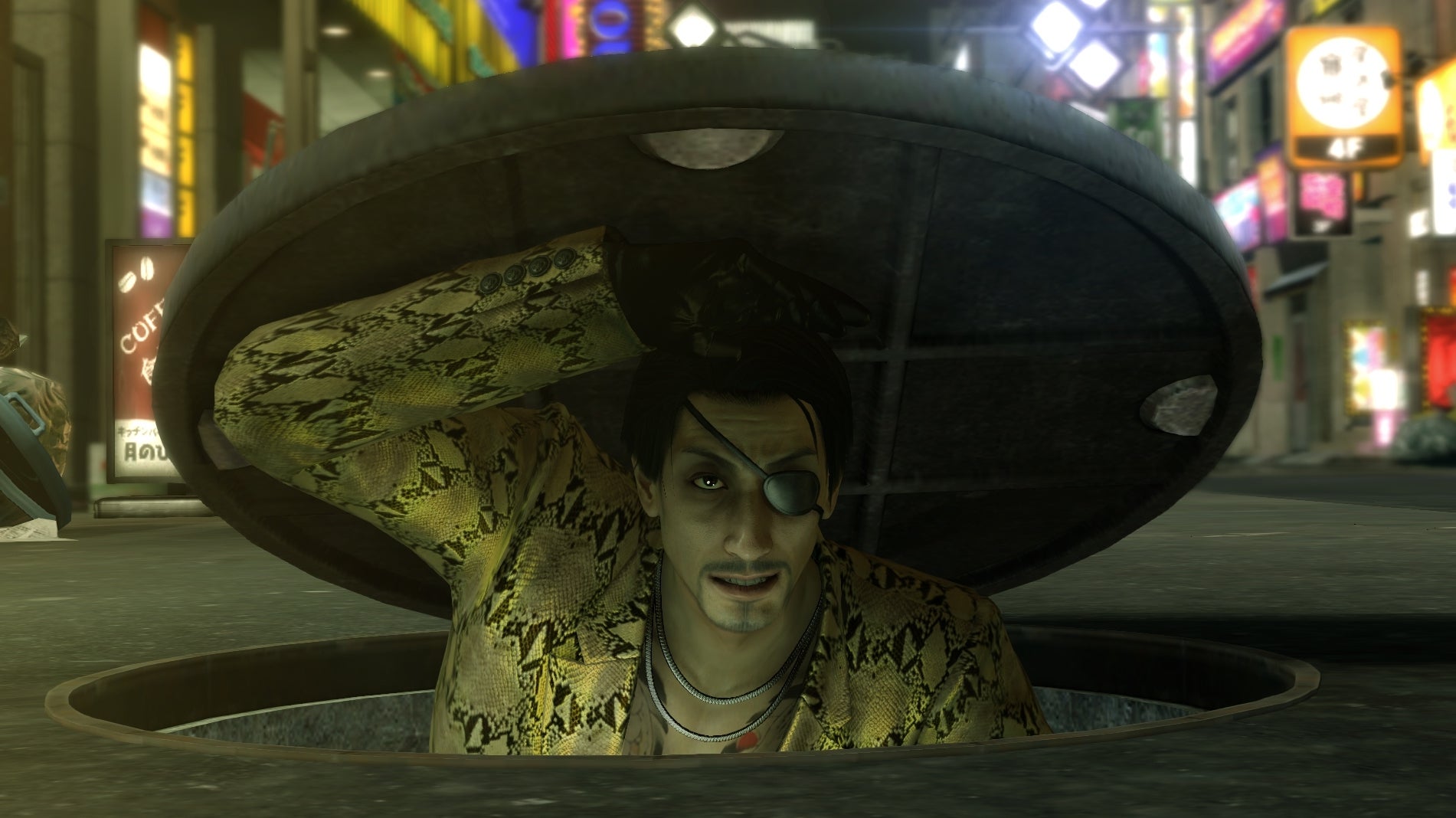 PlayStation has announced the games coming to its PS Plus subscription service on 16th August.

Last month the company set out a plan to add eight Yakuza games to the service this year - that begins this month with Yakuza 0, Yakuza Kiwami, and Yakuza Kiwami 2 on PS Plus for Premium and Extra subscribers. That's on top of Yakuza: Like A Dragon that's already been added to Essential.

Also coming for Premium and Extra subscribers are Dead by Daylight, Bugsnax, and Tom Clancy's Ghost Recon Wildlands.


.: The Secret of Monkey Island saw 25% of its dialogue cut before release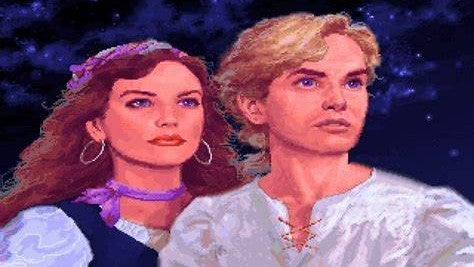 Technological constraints meant that the original Monkey Island game saw 25 percent of its dialogue text cut before it was released.

Talking to Sony Santa Monica's Alanah Pearce, writer Tim Schafer revealed that The Secret of Monkey Island was originally too long and had to get some heavy editing.

"We were writing on Monkey Island, and we were told 'you guys, we can't go on six floppies. We have to go on five. We have too much text,'" Schafer recalled before remarking how strange that sort of thing is to imagine now.


.: Farthest Frontier understands the best moments of city-builders are the beginnings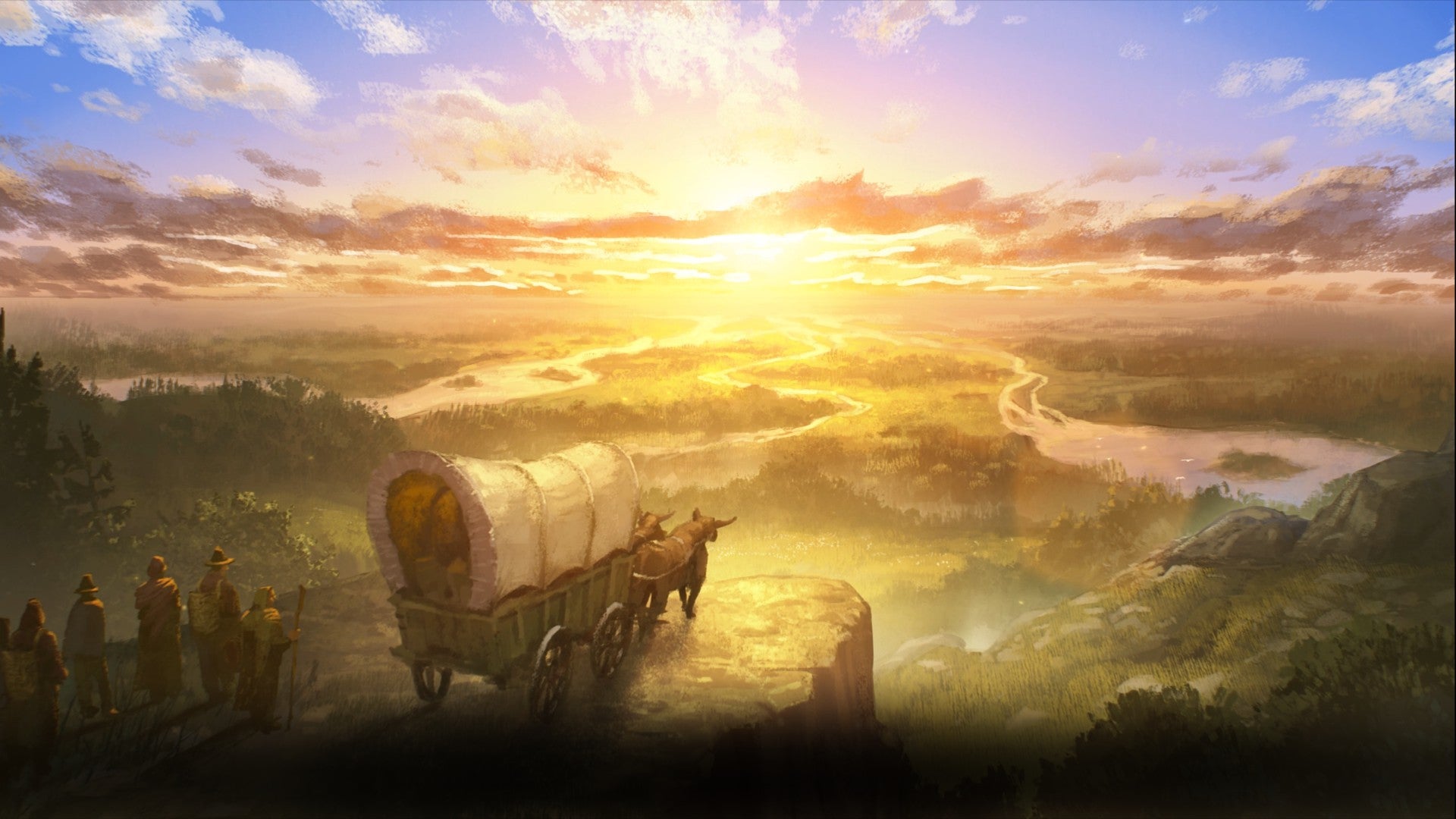 To me, the best moments of a city-building game are always the beginnings, when there's nothing but potential ahead of you. Things are manageable, the world is unspoiled, the pace is slow. To me, that's idyllic. And if ever a game understood that, it's Farthest Frontier.

It's a game about a group of working class people fed up with being shat on by the rich, in the big city where they live, so they strike out for the literal farthest frontier to make it on their own. It's that fantasy. The era is the birth of the Industrial Revolution, maybe - it's not explicitly clear. And that's how it begins: a dozen people and a caravan and an endless wilderness around them to tame.

What I love about what comes next is how unhurriedly it happens, and how small-scale it continues to be. Farthest Frontier is not about going from dozens to thousands, from village to sprawling metropolis, and that zooming out you then feel as the person in charge. It's about staying small and staying close to the people you're caring for. It's probably wrong to call it a city-builder at all but rather a town-builder, because even many hours in, from what I've read, settlements are still only a few hundred people big (apparently the game struggles performance-wise past that, but it is Early Access).


.: Splatoon 3 gets three-way fights and a demo later this month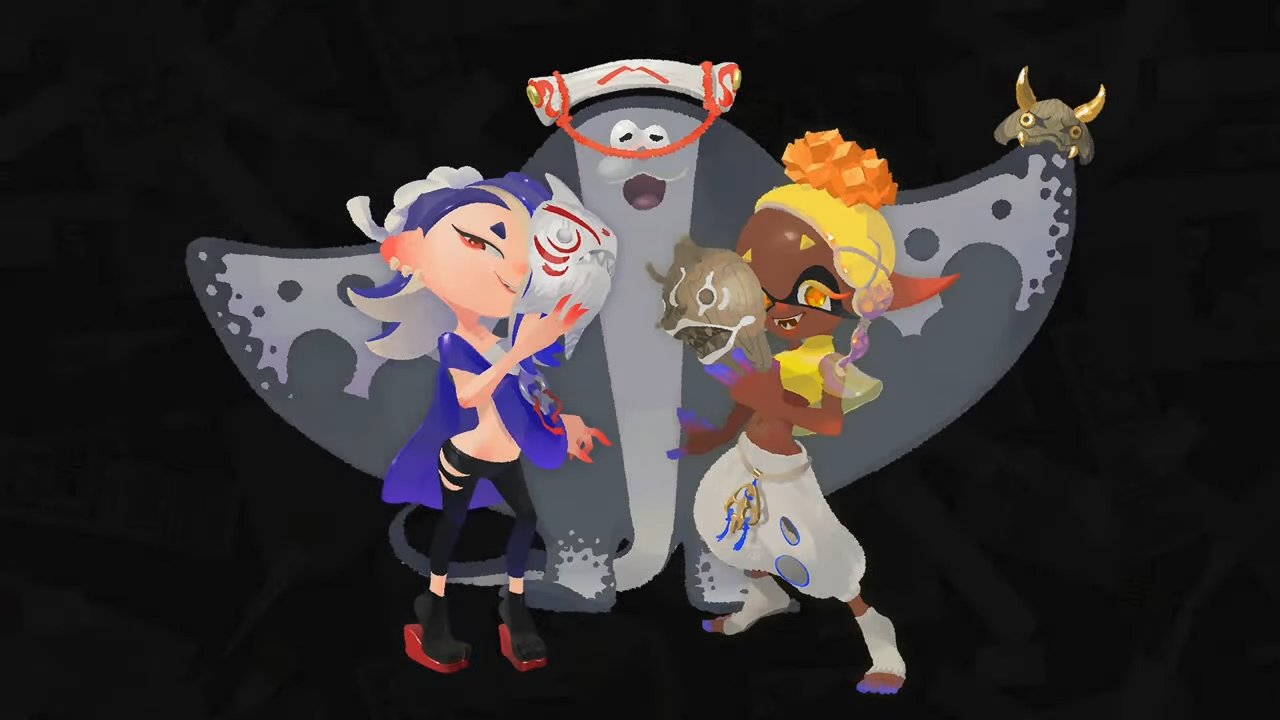 Splatoon 3 just got a serious deep dive thanks to this afternoon's Nintendo Direct, revealing new levels, new weapons and an all-new approach to Splatfests that will introduce three-way fights into the series for the first time.

Three-way fights come as part of the returning Splatfests, with matches during the special timed events being split into two halves, with the first part a traditional 4v4 face-off while the second sees a 4v2v2 fight for territory.

There'll be a chance to sample this particular new flavour of Splatoon during a Splatfest World Premiere that's taking place on 27th August - effectively a free demo where players can sample Splatoon 3 for a limited period, choosing to fight for rock, paper or scissors (it's worth noting that the demo will be playable from 25th August , giving a small window for practice before the Splatfest World Premiere itself).


.: A free demo for The DioField Chronicle is out now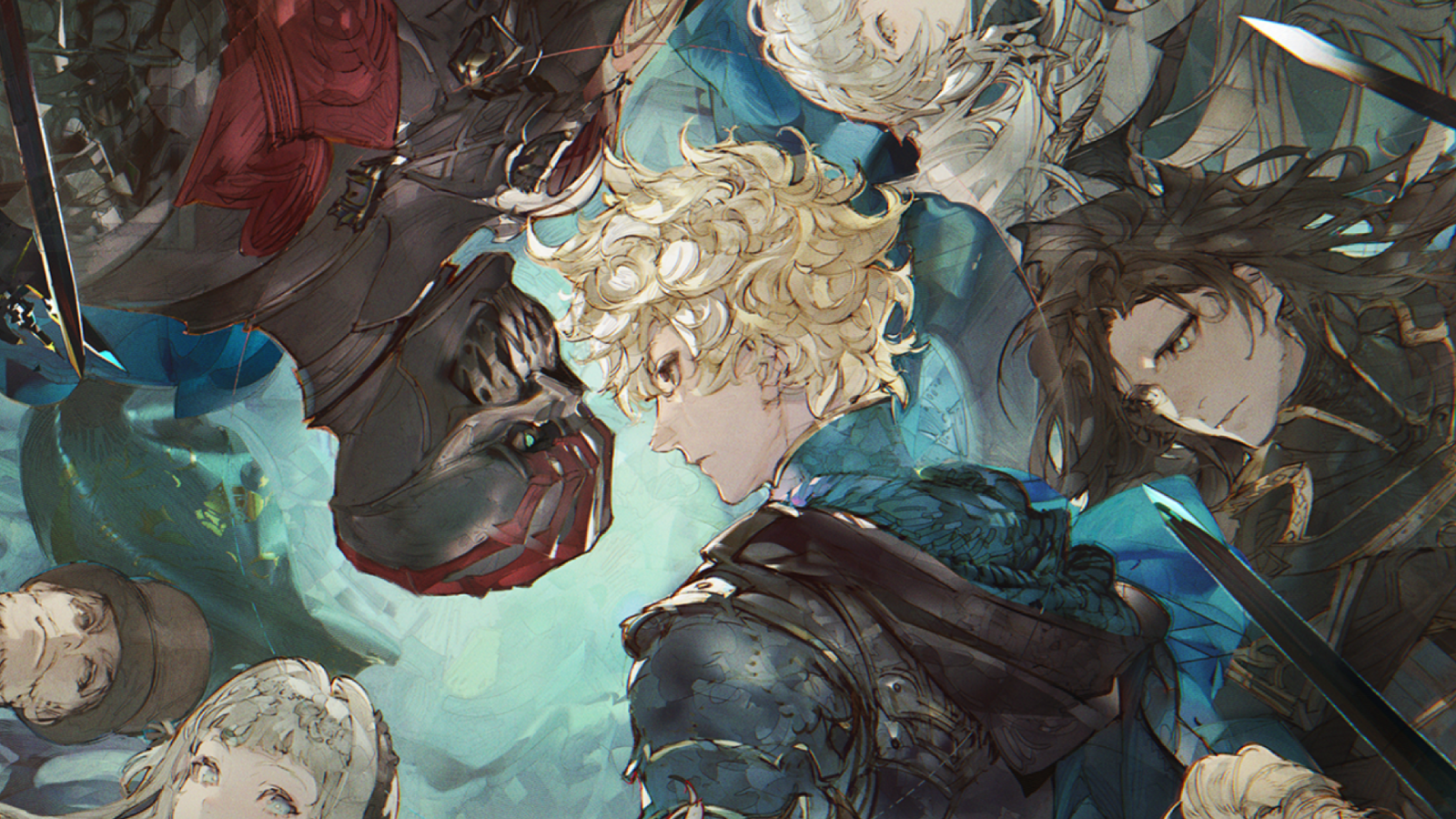 A free demo is now available for the next big Square Enix strategy game: The DioField Chronicle.

First announced at the PlayStation State of Play in March, the game is set for release on 22nd September across consoles and PC.

The demo is likewise available on all platforms and includes the game's first chapter, with all progress transferring to the main game once purchased.


.: Cult of the Lamb review - a genre mash-up with a lot of ideas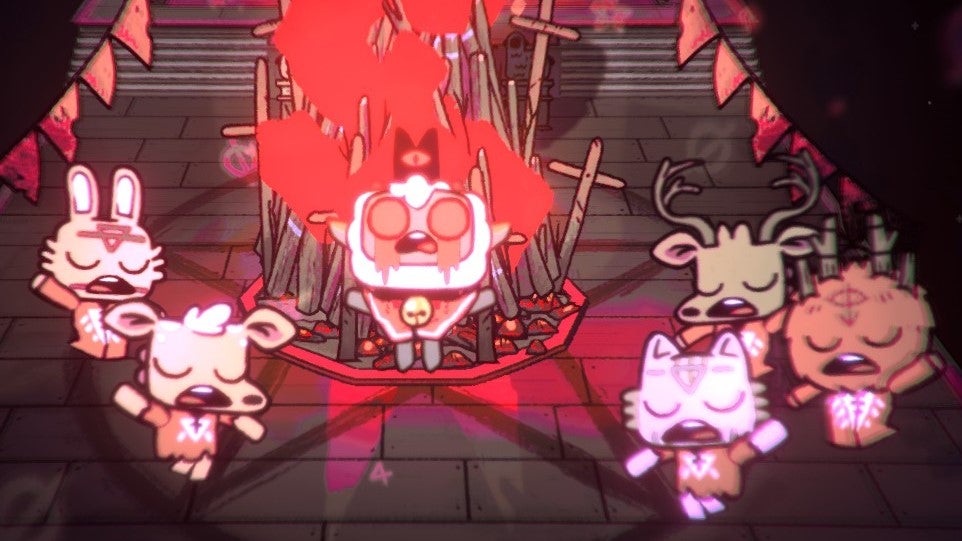 Hello! I'm a cult leader these days. Let me tell you what I've just been doing.

I woke early and cooked some food that gave everyone diarrhea. Then I gave a quick sermon to cheer everyone up. I planted some seeds so I could make some more food that gives everyone diarrhea, disappeared for a bit to play a dice game, donated some mushrooms to an old pal in the woods, and caught up on my fishing before heading over to the Gold Guy. I bought some Tarot cards that were going cheap, one of which promises a lovely health boost whenever it gets dealt. I went on a mission and murdered a lot of nasty things in the woods, harvesting resources and whatnot as I went. I killed a boss, working my way up through a sort of watery forest to the next mega boss. Back to the camp after that to clean up all that diarrhea, build a few beds because my followers are sulking, water and fertilise some seeds, knock up a scarecrow so birds don't eat my seeds, make myself a nice new fleece with lovely perks and then catch the rising sun and do it all over again. I'm tempted, you know, to take up smelting.

Cult of the Lamb is a management game and an action roguelite in which you play an evil sheep. It's astonishingly systems-heavy. You can build dozens of structures to look after your flock, and your flock can grumble and sicken and die and preach behind your back in dozens of ways. You're always after new cult members, each with their own quirks, and you're always after the resources to keep everyone happy, because happy cultists in turn give you the resources to make them even happier - and grow more powerful when you set out on action roguelite runs, working your way through minor bosses to middle-management bosses and then hopefully whoever's at the top.


.: Xbox announces Gamescom 2022 line-up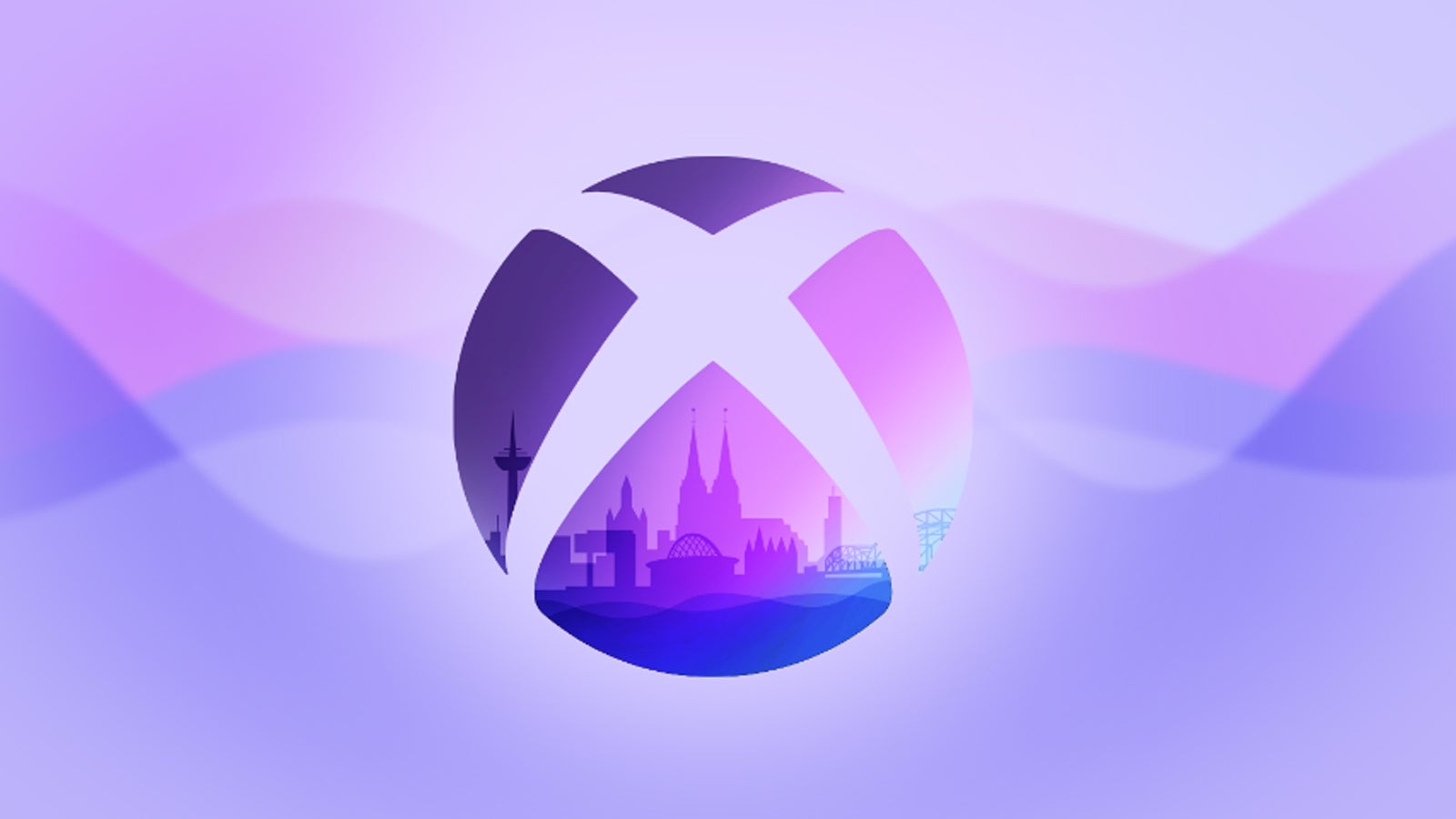 Microsoft has detailed the line-up of Xbox titles it's bringing to Gamescom in a couple of weeks, including Obsidian exclusive Pentiment, Age of Empires 4, Flight Sim and Grounded.

As a reminder, Microsoft is one of the few companies committed to Gamescom this year - and the only platform holder. Both Sony and Nintendo are sitting out the show's big in-person return, alongside Activision Blizzard and Take-Two.

Ubisoft, Bandai Namco and Embracer are among those also in attendance, though Assassin's Creed fans are expecting all of Ubisoft's big reveals to actually take place online, via a special event due in September.


.: Pokémon Go's ticketed global summer finale detailed

The big summer finale to Pokémon Go's season of Go Fest events has been detailed in full.

Due to take place on Saturday 27th August, this full-day event will cap off the game's introduction of Ultra Beasts and (hopefully) see its hunky Professor Willow return after being left dramatically MIA.

The event has plenty for those playing free, or extras for those with a ticket. These premium bits are also included as part of the earlier Global Go Fest weekend back in June - so if you played that, you're covered.


.: Call of Duty Black Ops 4 cut campaign detailed in huge cache of documents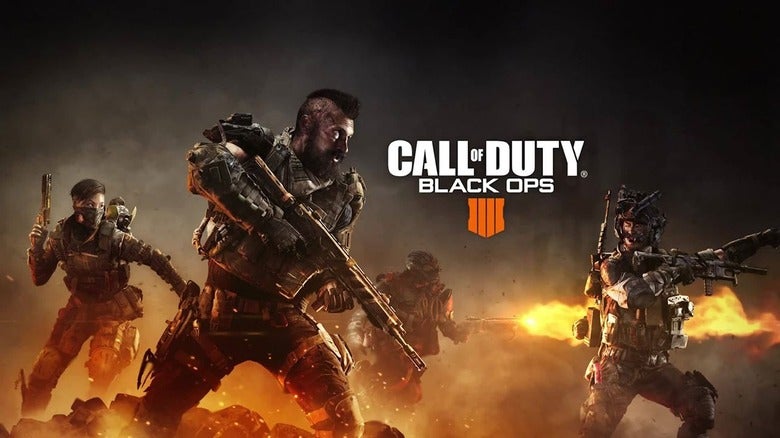 An enormous cache of cut content from Call of Duty: Black Ops 4 has been posted online, detailing developer Treyarch's early plans for a campaign mode.

Gameplay details, screenshots and design documentation are all included in a post on the infamous GamingLeaksAndRumours reddit by user Purpletoaster20, who states that it is the culmination of "months of research and discussion" with those who knew about the mode before it was ditched.

The post also comes ahead of a 30-minute video on the mode, which the user says they intend to post online next week.


.: Pokémon: The Arceus Chronicles anime to debut at Pokémon World Championships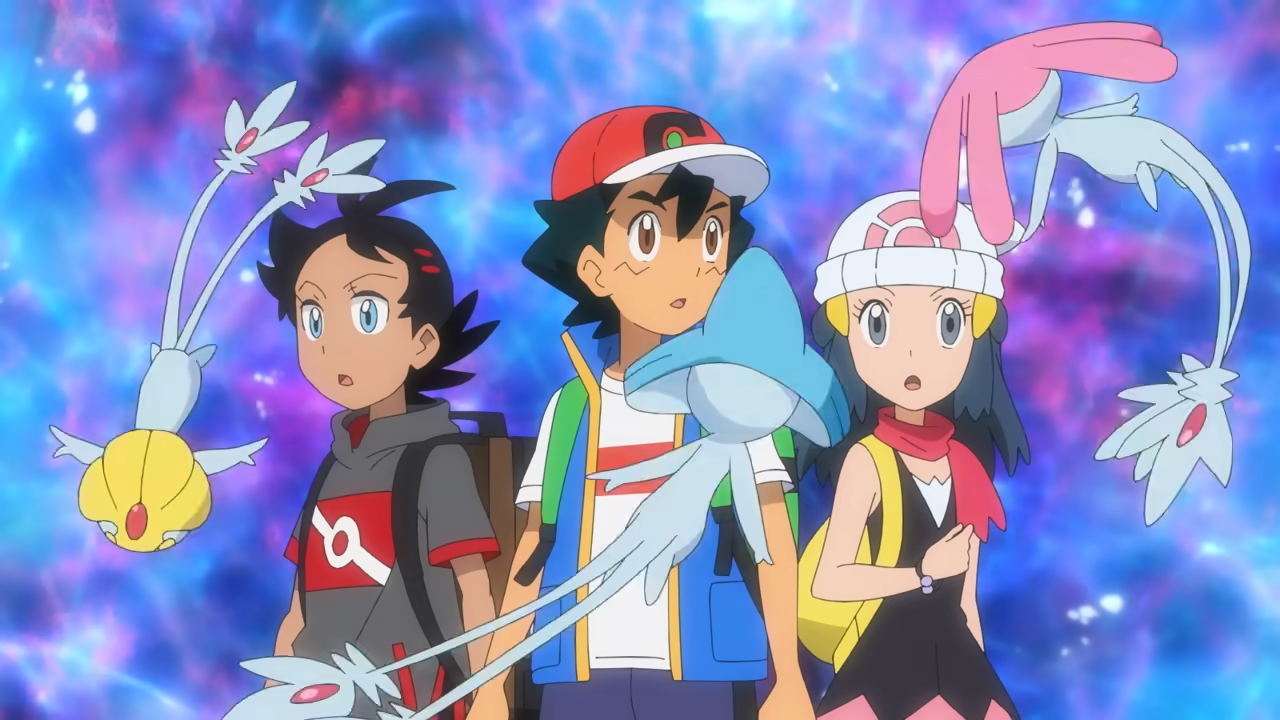 The Pokémon anime special The Arceus Chronicles is set to receive its English language debut at the Pokémon World Championships in London on 19th August.

Following on from the success of Pokémon Legends: Arceus, the anime sees Ash and co defeating the remnants of Team Galactic after receiving a message from the Mythical Pokémon Arceus.

It also features a topless Brock, if that's your thing.


.: Here's what's coming to Temtem version 1.0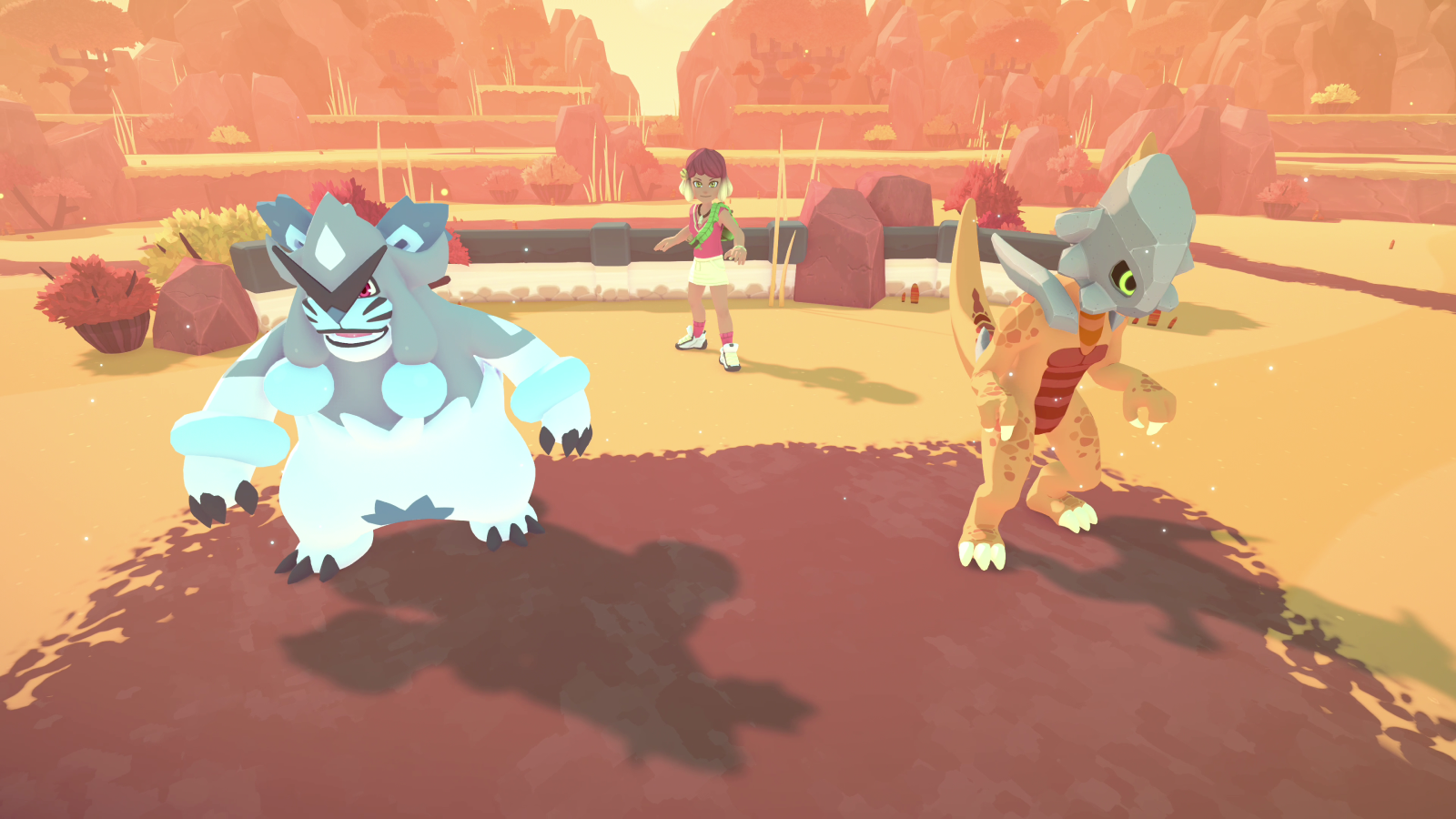 A new trailer has been released for monster catcher-battler Temtem that shows off new content coming in its Version 1.0 launch.

That's set for 6th September across Switch, PlayStation 5, Xbox Series X/S, and PC (via Steam).

The big new addition is Tamer's Paradise, a brand new island coming to the game's Airborne Archipelago. Check it out below.


.: Overwatch loot boxes will be withdrawn from sale at the end of the month

Blizzard has announced an end date for the sale of Overwatch loot boxes - after one final in-game loot box event to sell lots of them beforehand.

The option to buy loot boxes will be removed from Overwatch at the end of the game's current Anniversary Remix event, which wraps up on 30th August.

In a blog post on the event, Blizzard noted that its loot boxes have a chance to contain rare items from previous Anniversary and seasonal events, and told fans not to "wait too long to snag those skins you've been eyeing for the past year".


.: First footage of Resident Evil's Wesker in Dead by Daylight public test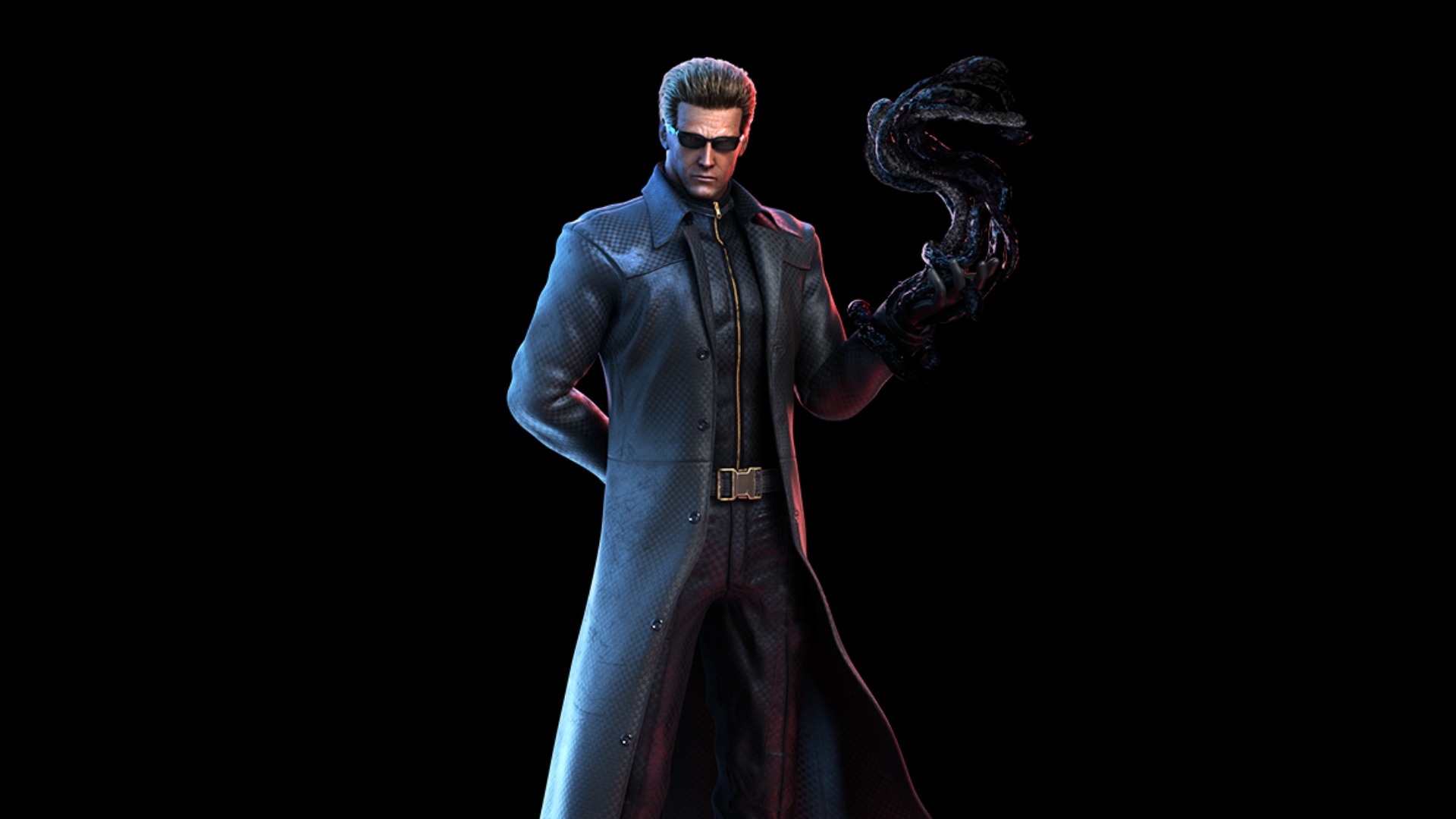 The next chapter coming to Dead by Daylight, Project W, is a second dose of Resident Evil that adds Wesker as a new Killer.

Yesterday he was added to the Public Test Build of the game, giving us a first look at his arsenal of abilities.

It seems Behaviour hasn't hit a bum note with this one.


.: Someone should make a game about: pop band fight clubs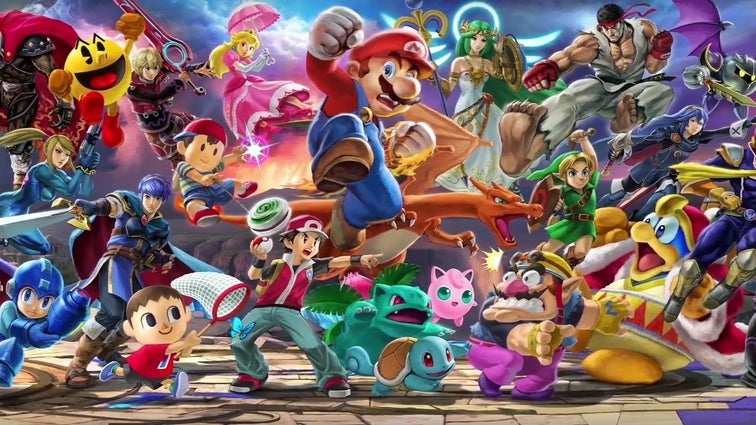 Hello! Welcome back to a stray installment of our occasional series, Someone Should Make a Game About. This week Alexis looks at the glory days of pop.

"Imagine [Jedward] coming up against All the Things She Said - it's like David vs. Goliath if David lost," -- Cian Maher

In the third year of the pandemic, I hit upon, quite arguably, the greatest idea I've had in my life: a fantasy fighting league made up of your favorite 90s/00s pop bands. I'm not talking about a DDR-style or rhythm game that involves matching beats – I'm talking about a Blaseball-style league where you can draft t.A.t.U. to beat the living heck out of prime-era PJ and Duncan with power combos-based music video choreography. No, really, think about it, then think about it some more.


.: Monster Hunter Rise: Sunbreak getting four new monsters and more tomorrow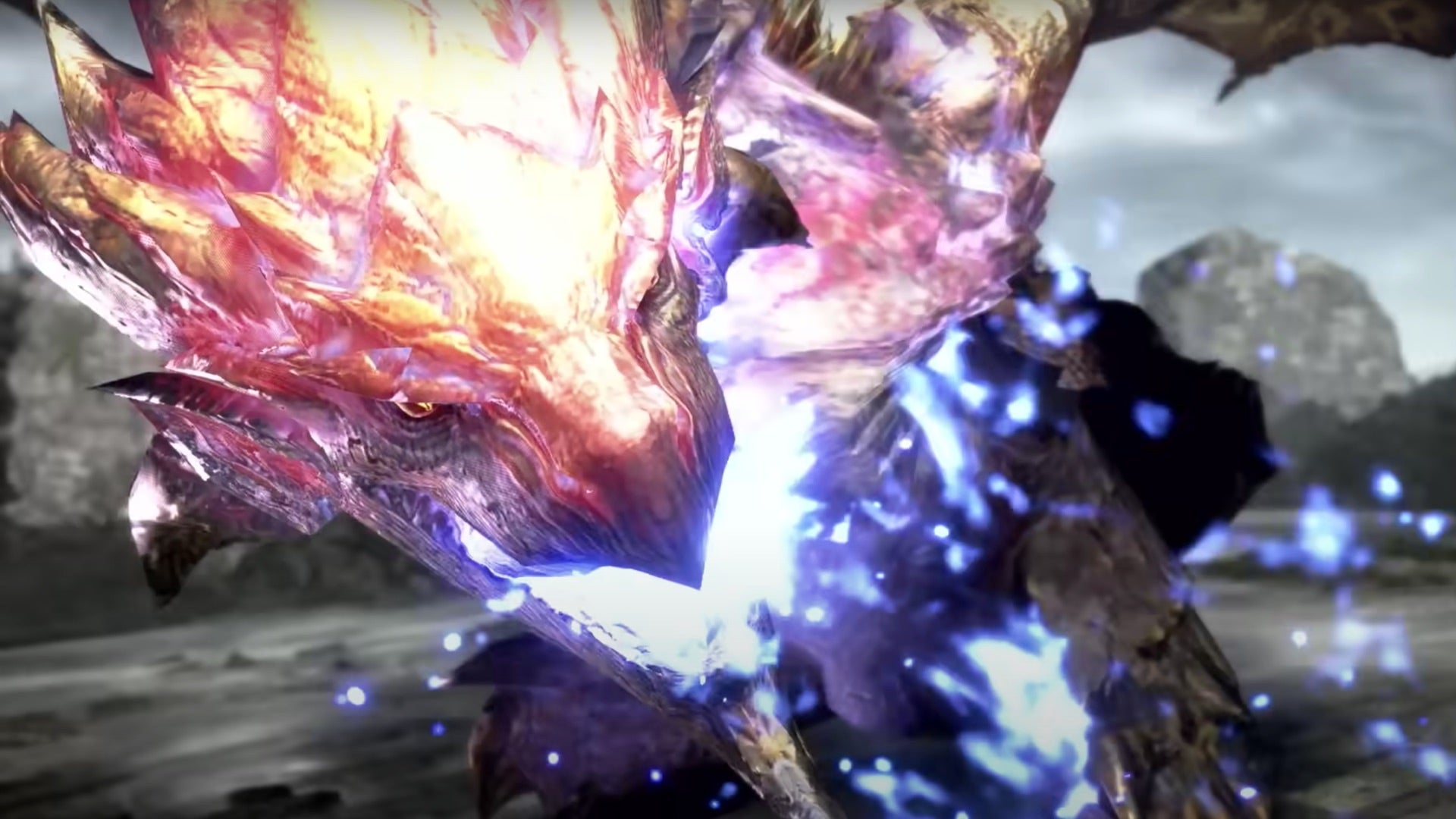 One month after the release of Monster Hunter Rise: Sunbreak, Capcom has detailed the expansion's first free post-launch update, which arrives tomorrow, 10th August, bringing a heap of new additions - including four new monsters - for hardened hunters.

We already knew the Seething Bazelguese and Lucent Nargacuga would be arriving as part of Sunbreak's first post-launch update, but Capcom has now revealed two more additions in the form of the Silver Rathalos and Gold Rathian, with all four becoming available at Master Rank 10.

The Lucent Nargacuga, which returns to the series for the first time since making its unforgettable debut in Monster Hunter Ultimate 3, can reflect the moonlight to turn invisible, and is found in the new Forlorn Arena - a reinterpretation of its original moonlit home.


.: MultiVersus has already welcomed 10m players to the brawl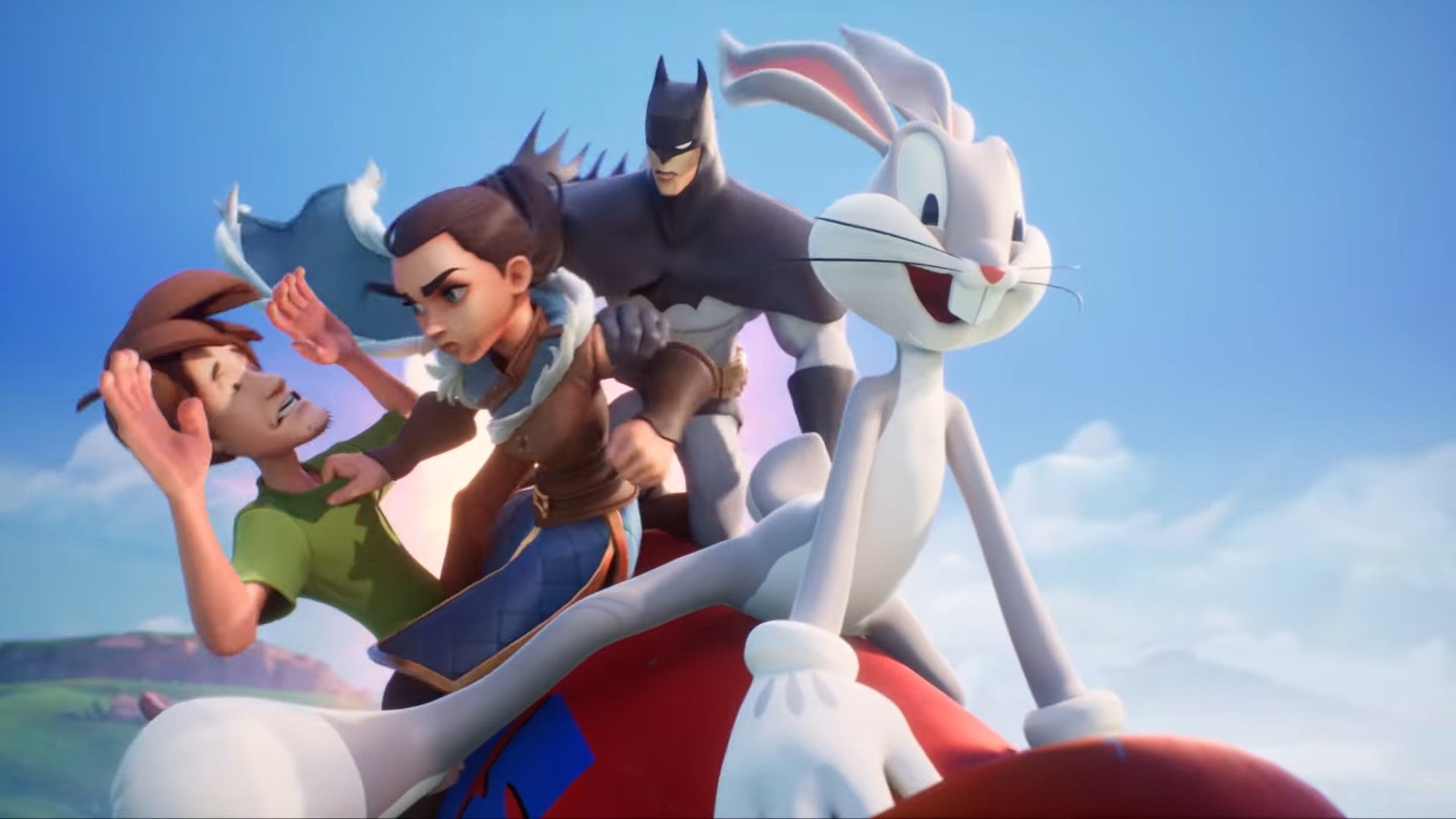 Its beta may have only gone live recently, but Warner Bros' MultiVersus brawler is bringing in some impressive numbers.

In fact, at the time of writing, 10,292,969 players have already flocked to the IP riddled smash fest (via tracker.gg).

Meanwhile, there are currently 42,133 players thrashing and crashing their way through the game on Steam.


.: $17.5bn Unity acquisition proposed by gaming software company AppLovin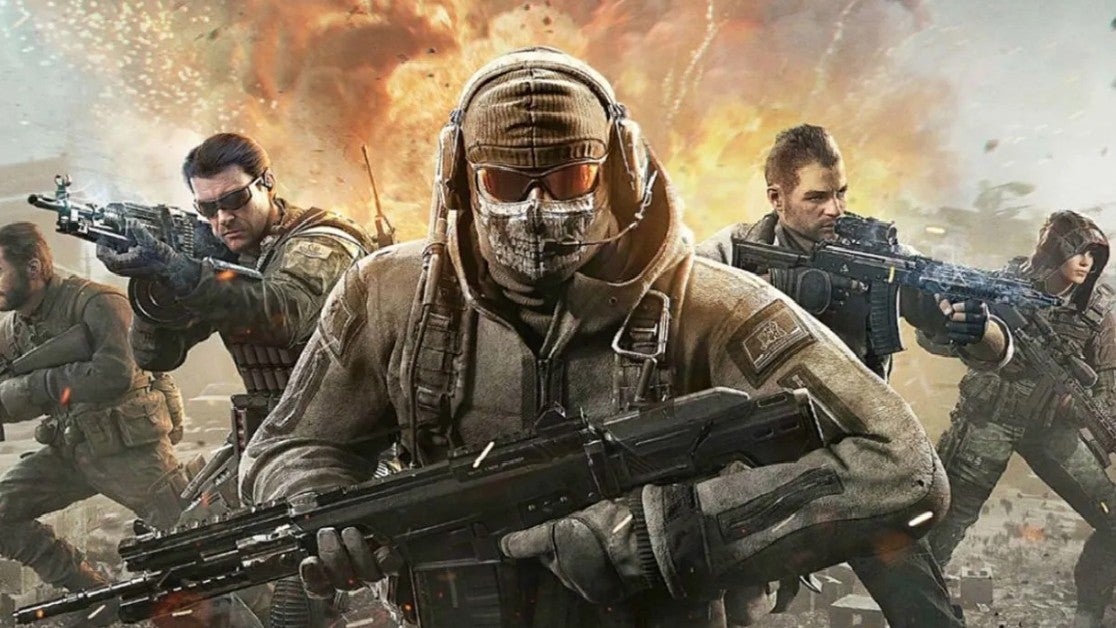 AppLovin has offered to buy Unity Software in a $17.54bn all-stock deal.

As reported by Reuters, the offer was made earlier today.

It is claimed that AppLovin will offer $58.85 for each Unity share.


.: Streamer plays Final Fantasy 14 with an actual book and pencil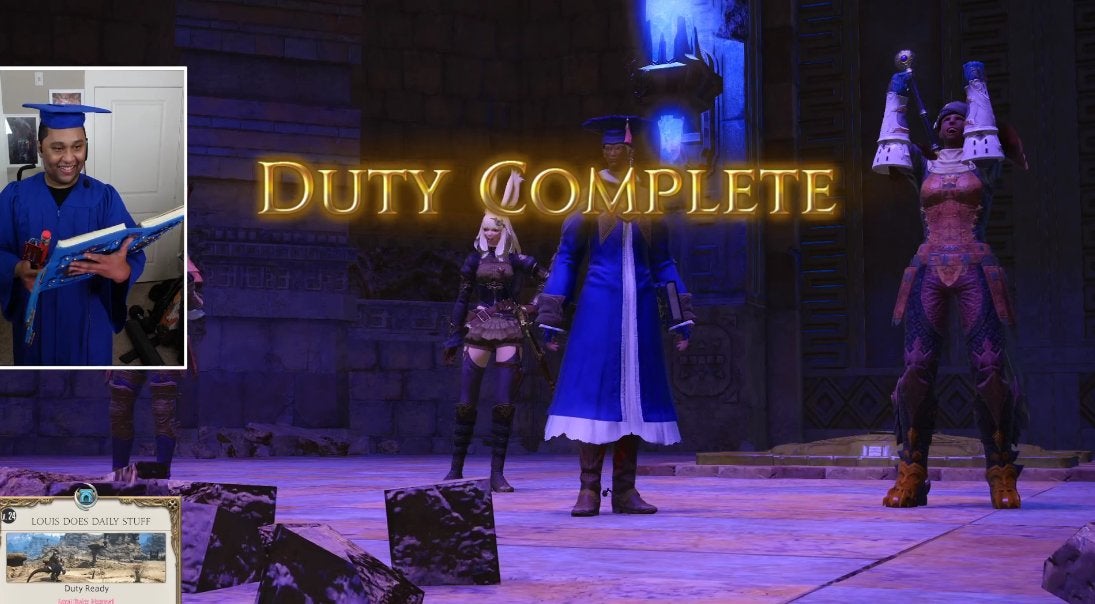 Not content with playing through Elden Ring with a banana (no, really), streamer Super Louis 64 has now been playing Final Fantasy 14 using an actual book and pencil.

The streamer played as the book-wielding Scholar healer, complete with a matching graduation gown.

Spells are cast by literally scribbling in a giant book. Fantasy becomes reality!


.: Battalion developer Bulkhead says Square Enix partnership has "formally ended"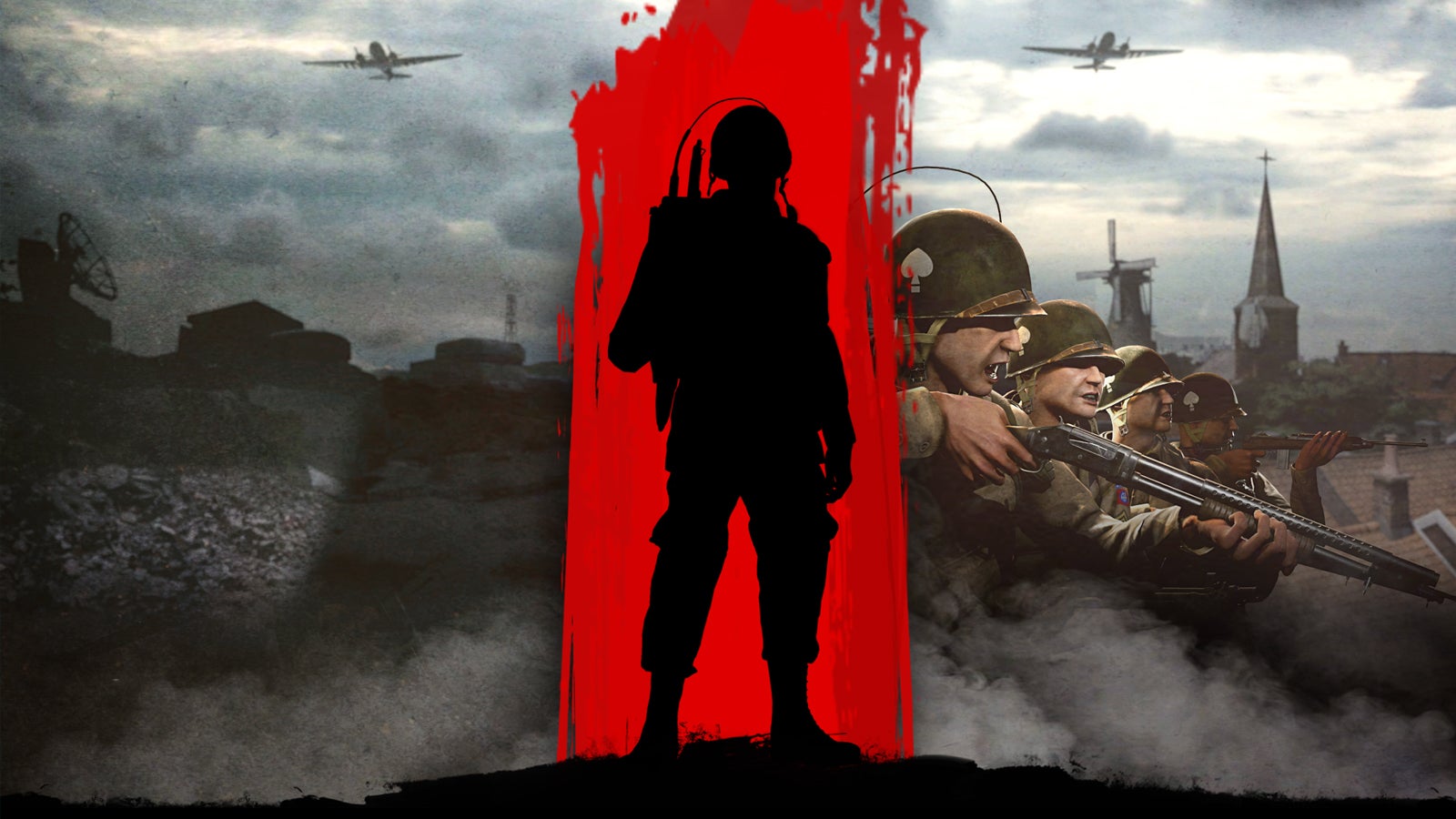 Bulkhead, the Derby-based developer of old-school WW2 shooter Battalion 1944, has announced a "formal end" to its relationship with Square Enix.

The Final Fantasy publisher purchased a 20 percent stake of Bulkhead back in 2018, and announced plans for a fresh project at the studio.

Today also brings a long-awaited update on Battalion itself, which will get an "overhauled, final update" and name change to Battalion: Legacy on 16th August, when it will also be made available for free via Steam.


.: Footage surfaces of white Xbox Elite Series 2 controller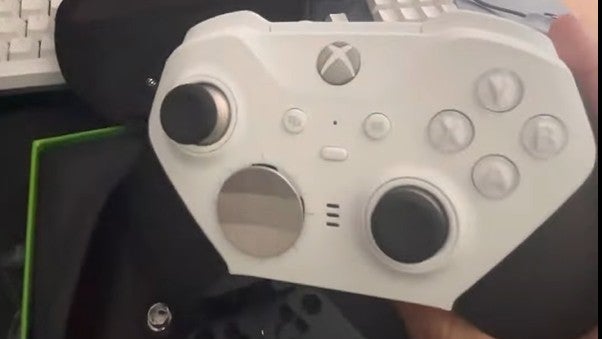 New footage showing off a white version of the Xbox Elite Series 2 controller has made its way online.

This footage shared by YouTuber Nicholas Lugo and spotted by Twitter user Rebs Gaming (via VGC), shows Lugo unboxing what they claim to be the "only white Xbox Elite in the United States".

While the video doesn't go into any more details, such as how Lugo happens to have this mythical controller in their possession, it does all seem to be genuine. It even has the controller's soft shell case.


.: Skyrim mod adds innovative Nemesis system from Shadow of Mordor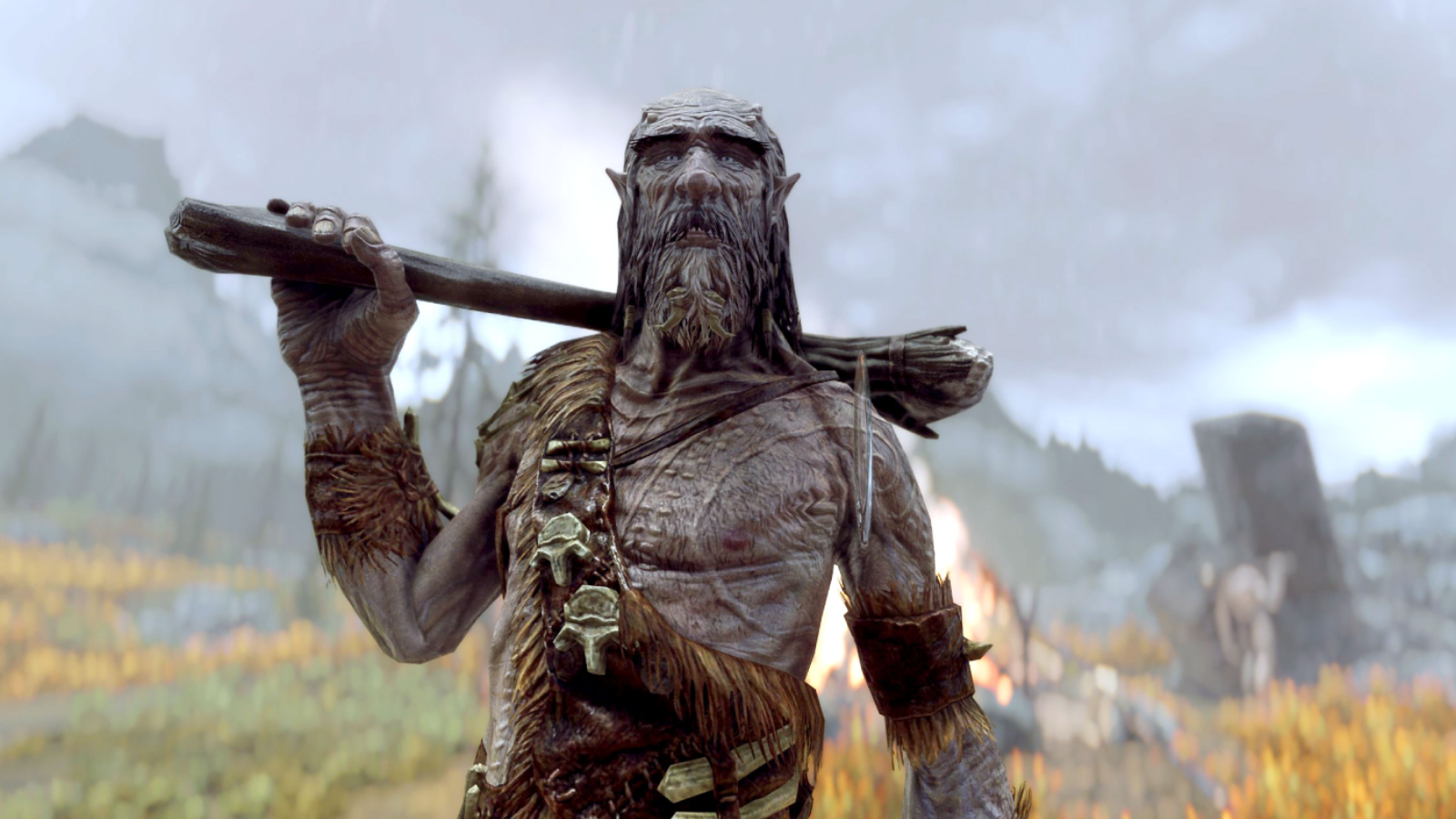 The most innovative aspect of Lord of the Rings game Shadow of Mordor was its Nemesis system that had enemies being promoted after killing you.

Now it's in Skyrim, thanks to modder Syclonix (via PC Gamer).

The Nemesis and Alternative Death System mod is available on NexusMods and makes "every enemy that defeats you into a unique Nemesis" to create "emergent stories of revenge".


.: Here's a breakdown on Dragon Quest Treasures' loot mechanics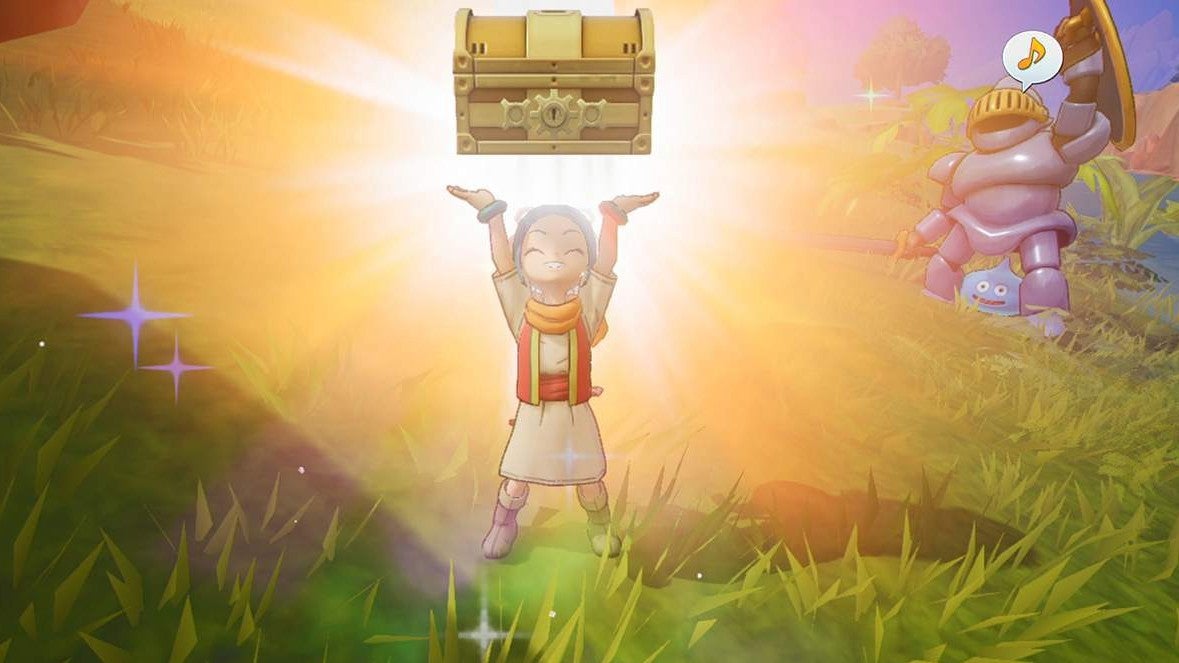 Square Enix has shared new gameplay details of the upcoming Dragon Quest Treasures, the upcoming role-playing game spin-off headed to Nintendo Switch.

Throughout the game, and as the name suggests, there will be a variety of treasures for players to uncover. This includes smaller items, known as "bric-a-brac", which will glow with a silvery aura when you come up to them.

You will also see your monster companions getting excited, and little speech bubbles will appear above their heads when they know you are in the vicinity of some goodies.


.: Mario Kart Tour adding "new ways to play" in September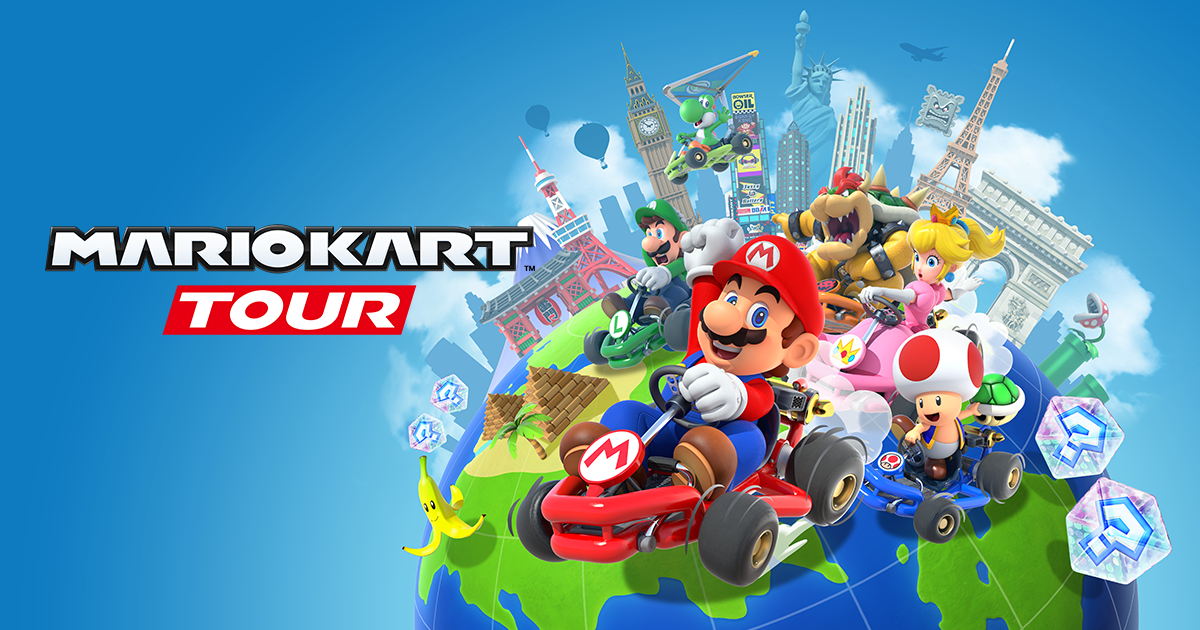 Smartphone spin-off Mario Kart Tour will receive a multiplayer update in September which will add "new ways to play".

This seems likely to be the game's Battle Mode update, after files hinting to its inclusion were found a couple of months ago.

"With the Mario Kart Tour multiplayer update at the end of September, we're adding new ways to play multiplayer," Nintendo wrote, "and removing Gold Races (available only to Mario Kart Tour Gold Pass subscribers; see in-game notification for more details). Look for more info in early September!"


.: Turns out Metroid Prime was almost scored by electronic duo Autechre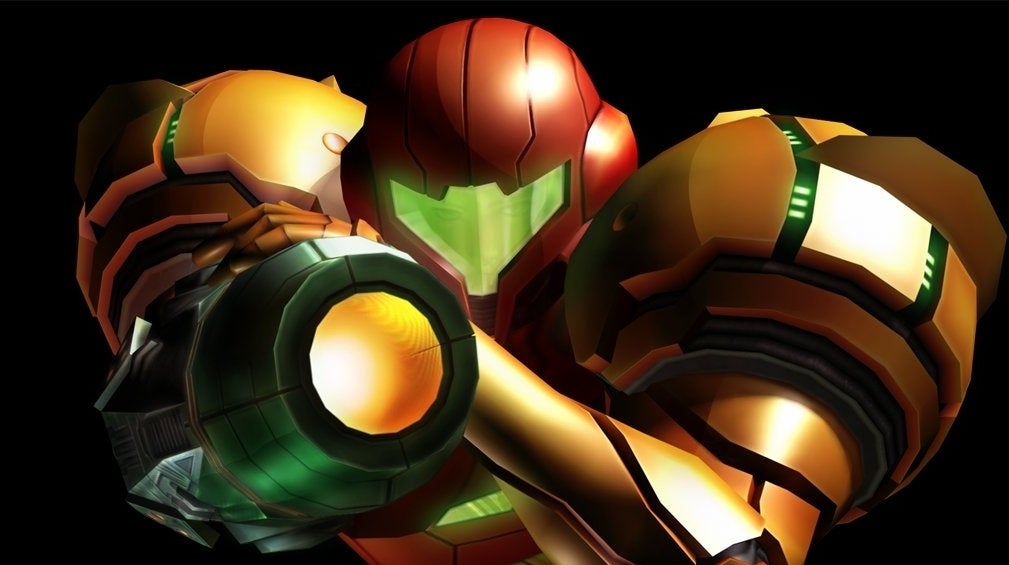 Sean Booth of British electronic duo Autechre has claimed they were considered to score the GameCube classic Metroid Prime.

Booth streamed a "quick AMA" video on Twitch (ironically, six hours long) in which a fan asked if the duo were involved in Metroid Prime's music (thanks VGC).

Both Booth and his musical partner Rob Brown appear in the credits of the 2002 game, sparking much speculation as to their involvement.


.: New Elden Ring patch expands multiplayer summoning

A new patch has just gone live in Elden Ring, with new balance changes, bug fixes, and changes to multiplayer.

Version 1.06 is now available across all platforms.

The biggest change is to summoning, with the additional functionality of sending summoning signs to pools in multiple - and distant - areas.


.: Behind the messy launch of Blade Runner: Enhanced Edition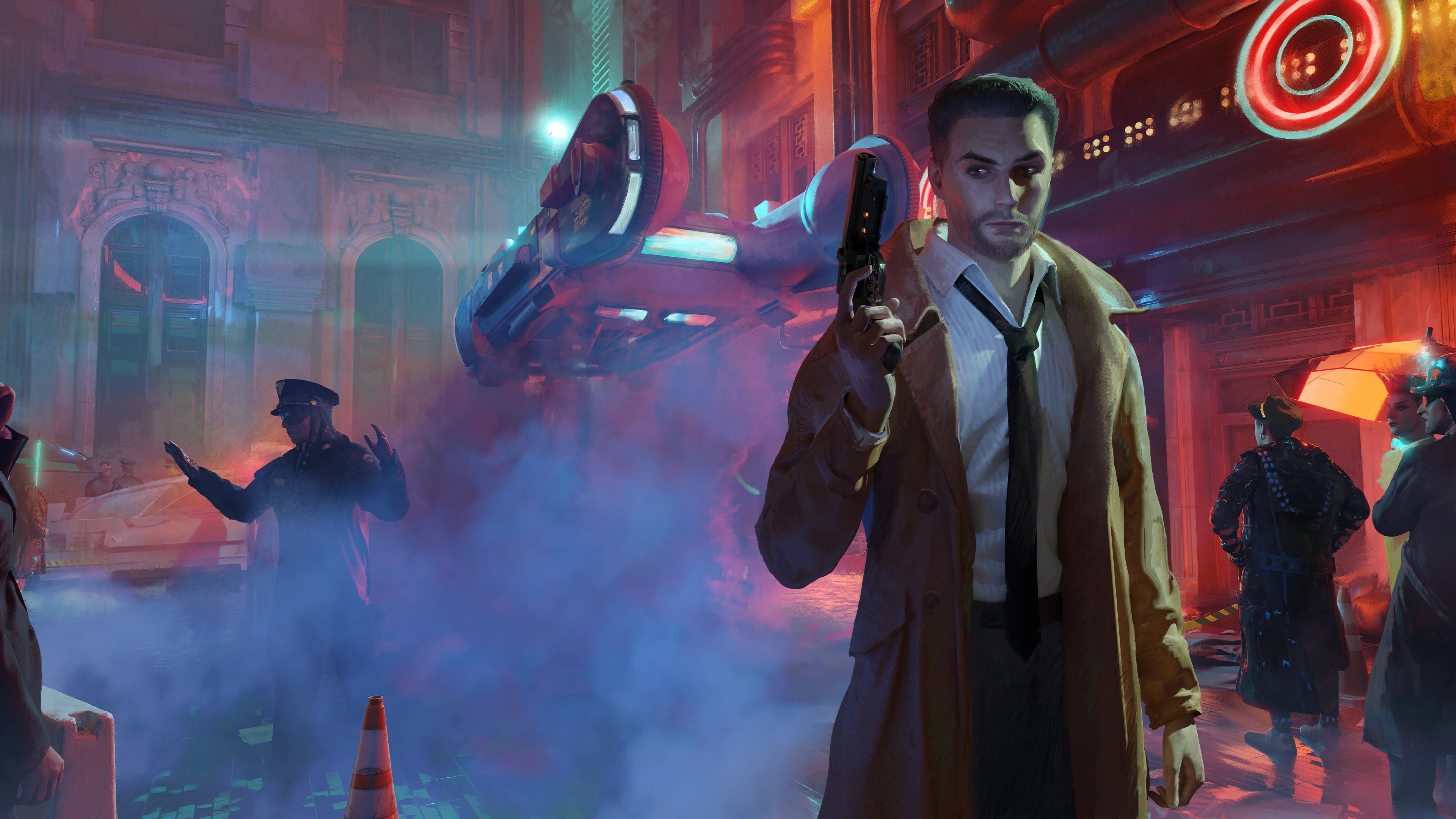 Two lead developers on Blade Runner: Enhanced Edition have detailed some of the factors that led to the game's disappointing state upon release.

Blade Runner: Enhanced Edition released on 23rd June, and received a negative reaction from critics and fans alike. The controversy didn't end there, with many also unhappy about the delisting of the fan-made ScummVM version of the original game on GOG. The ScummVM version, seen as vastly superior to Nightdive's remaster, was subsequently reinstated a week later, and was also then packaged with the Enhanced Edition on Steam.

Now, Nightdive Studio director of business development Larry Kuperman and lead producer on Blade Runner: Enhanced Edition Dimitris Giannakis have discussed the troubled development of the project with PCGamesN.


.: GTA6 will set "creative benchmarks" for "all entertainment", Take-Two says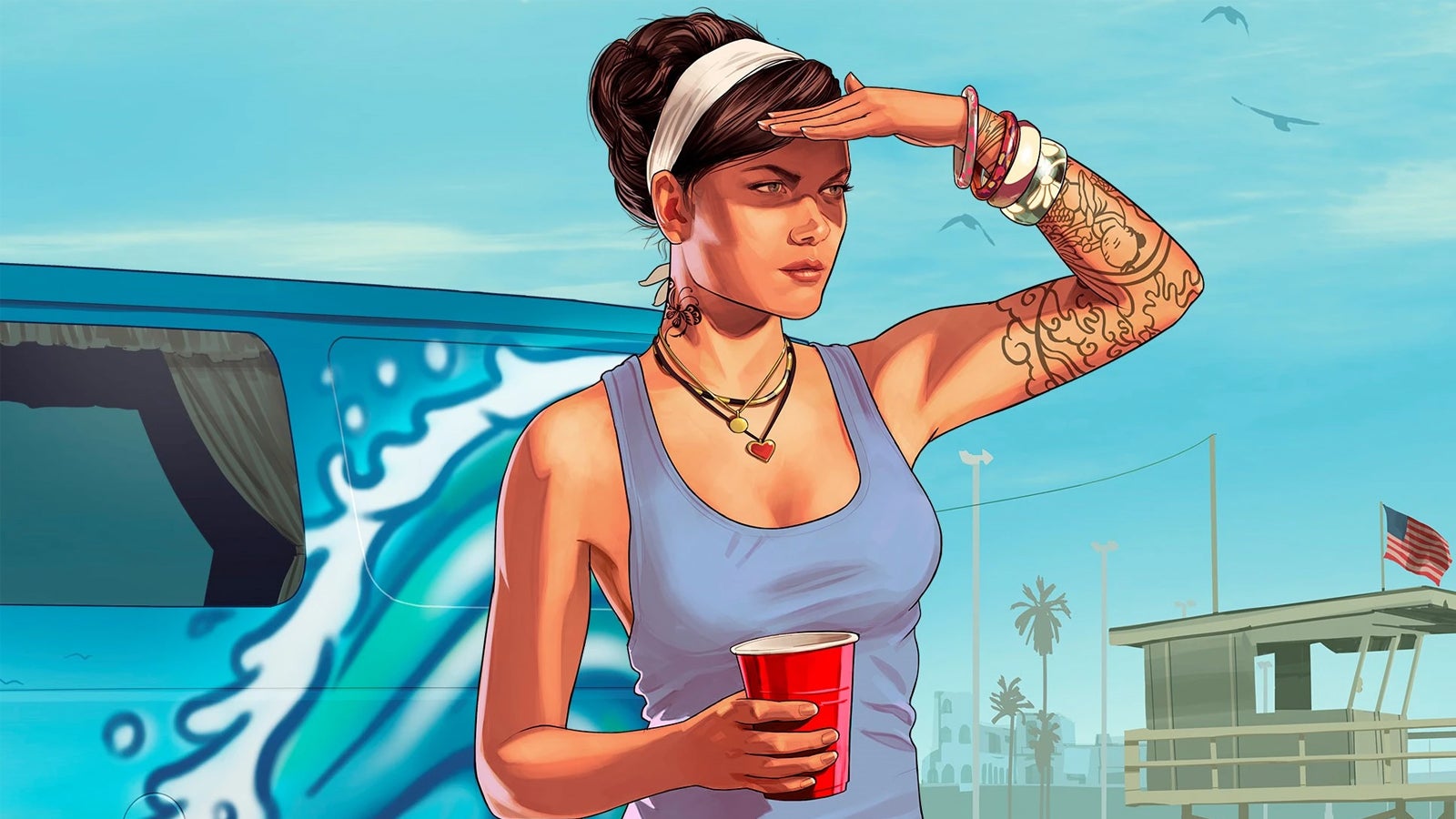 Take-Two has talked bullishly of its hopes for the success of Grand Theft Auto 6, amidst a mixed picture of financial results.

Speaking to GamesIndustry.biz, Take-Two boss Strauss Zelnick blamed a "softer economy" for a downturn in revenue for both halves of the now-combined Take-Two and mobile giant Zynga.

The now-completed buyout has also left a $117m hole in the company's bottom line due to business acquisition costs.


.: David Cage defends response to allegations of unhealthy studio culture at Quantic Dream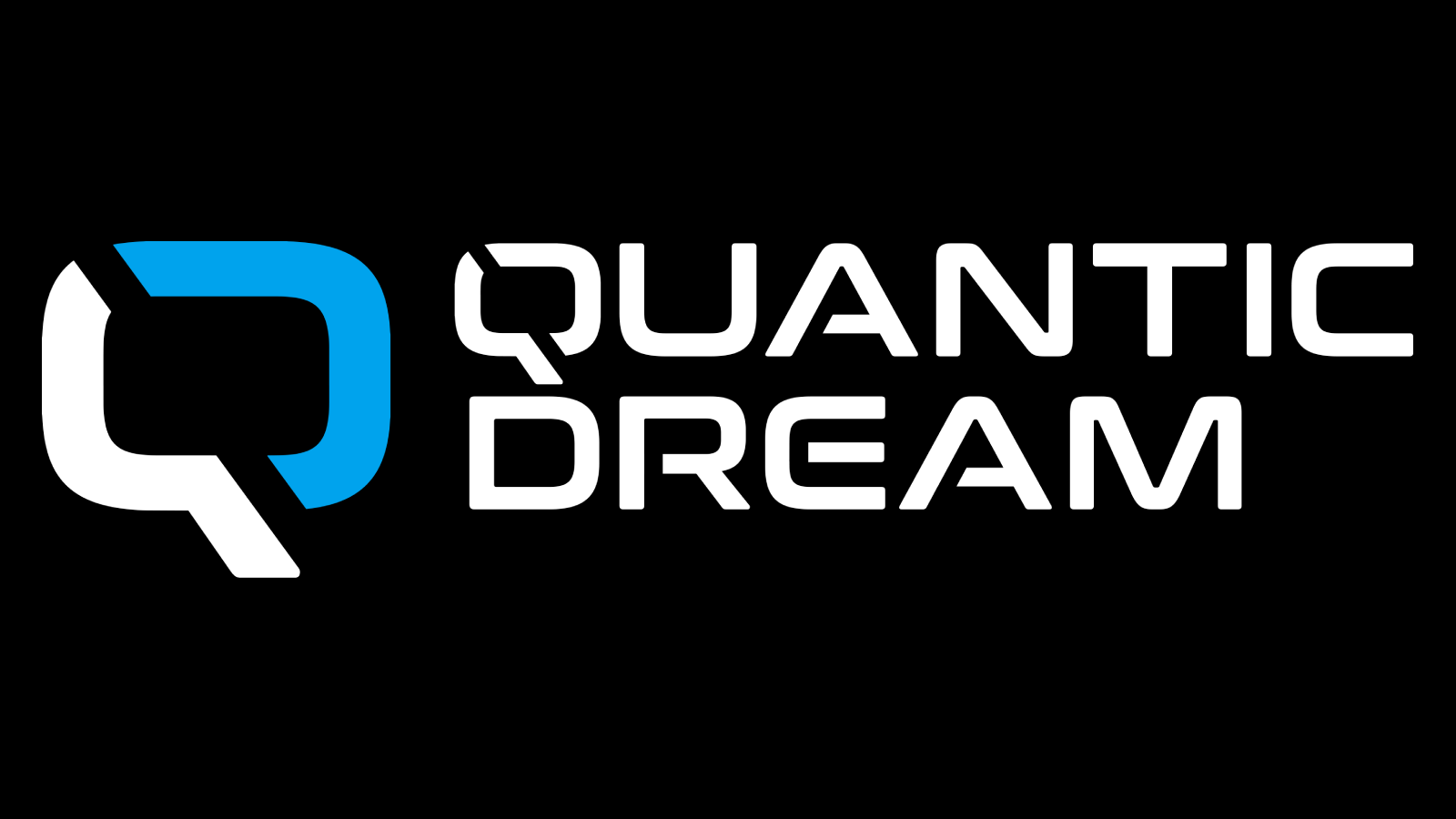 David Cage has responded to allegations of unhealthy studio culture and inappropriate behaviour at Quantic Dream, which he previously described as a "smear campaign".

Published in this month's Edge Magazine, Cage discusses in depth the company culture of the studio and denies a lack of humility in its response to allegations.

"I don't think we had an aggressive attitude," he said. "When you're accused of things that go against everything you believe in, everything you've done in your life, it hurts. It went beyond just attacking the studio culture.


.: Less than 1% of Netflix subscribers play its games daily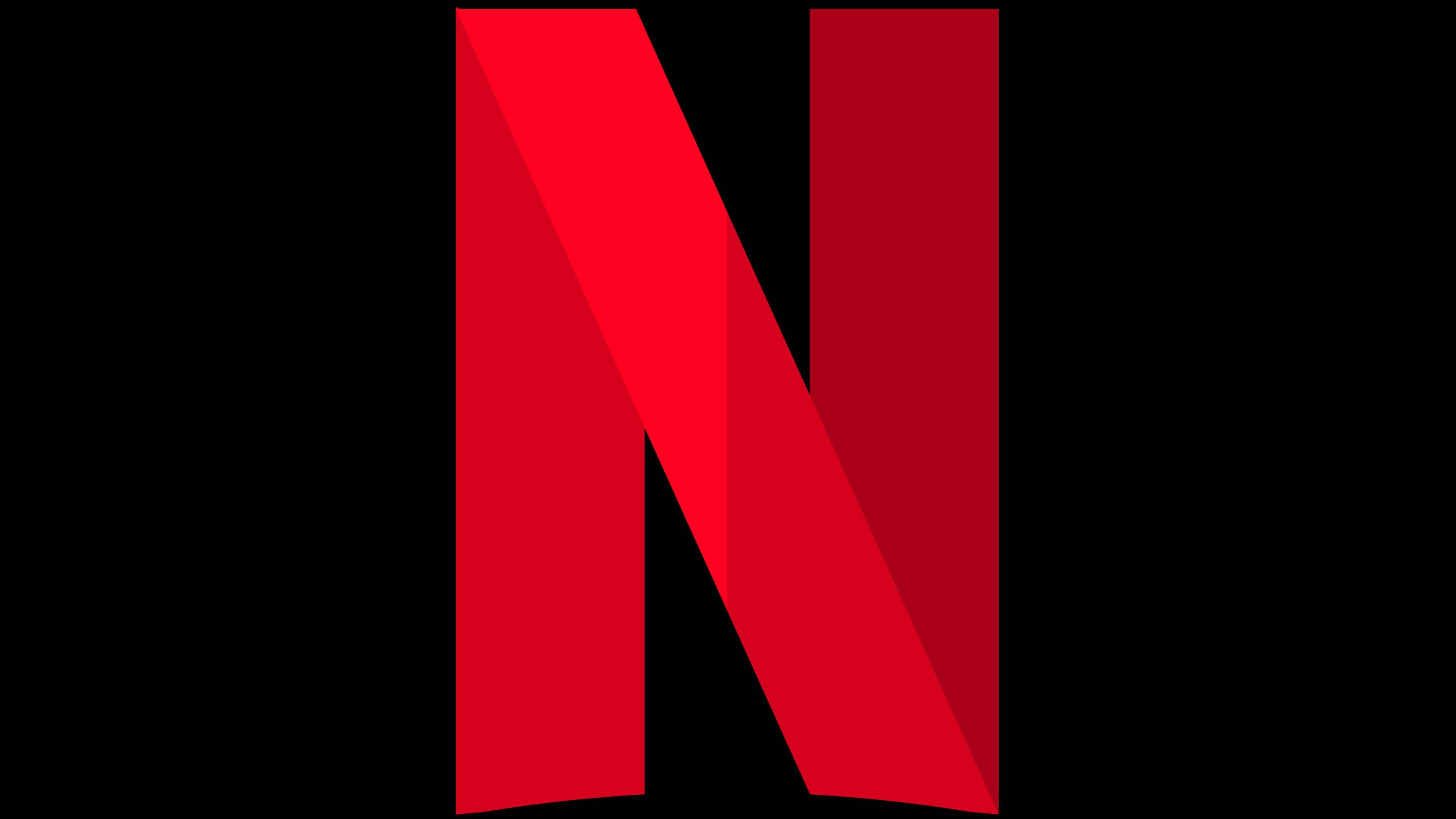 There are roughly 221 million Netflix subscribers, but only 1.7 million actually engage with the subscription service's games on a daily basis.

To put that into perspective, that is less than one percent of users.

According to Apptopia (via CNBC), Netflix's game offerings have only been downloaded a total of 23.3m times since the company's foray into this market.


.: Sonic the Hedgehog 3 movie locks down 2024 release date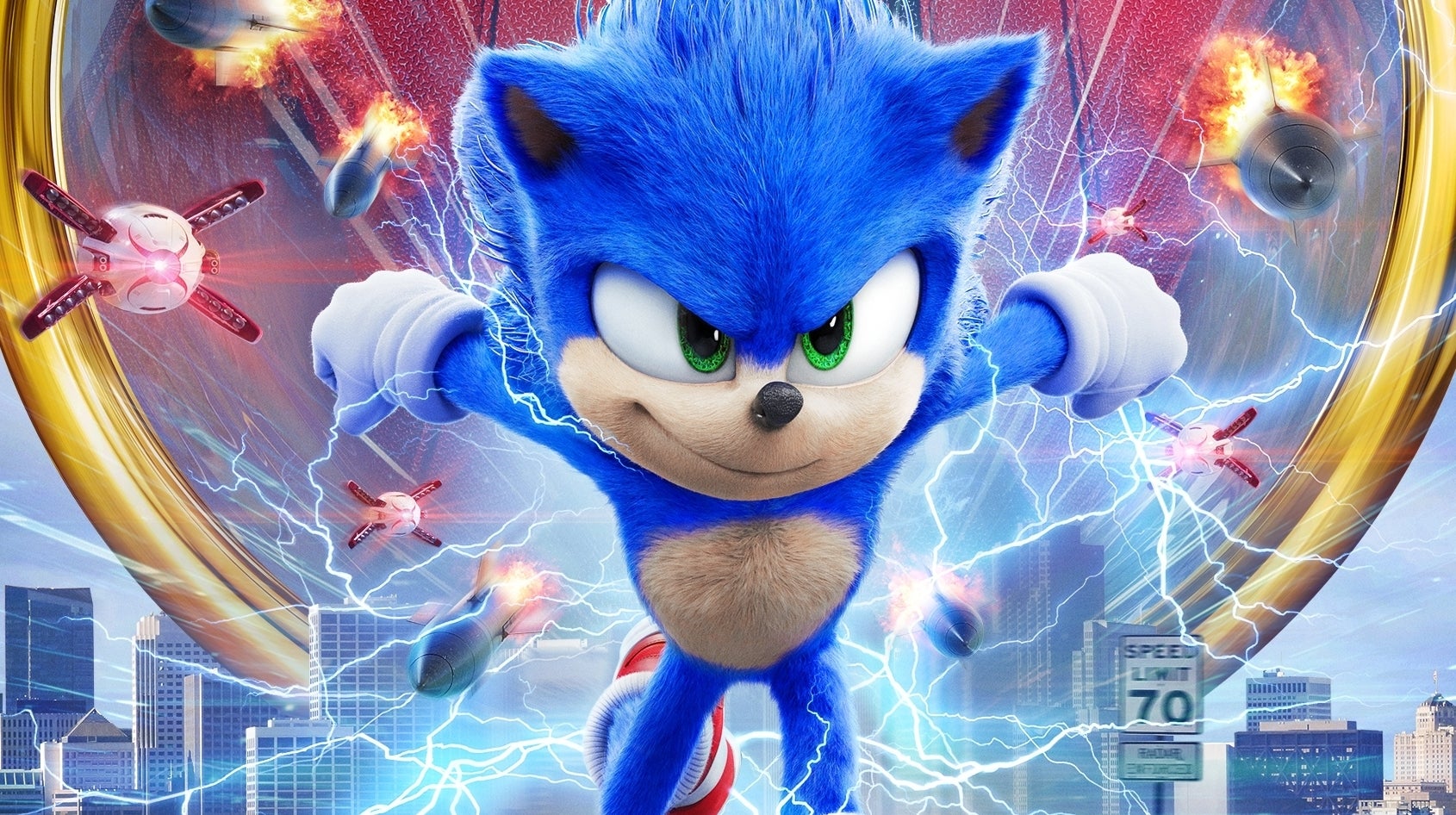 It's still nearly two and a half years away, but the Sonic the Hedgehog 3 movie now has a firm release date.

Sonic, Tails and Knuckles will return to a big screen near you on 20th December 2024.

Fun fact for film fans - that's the same day as Avatar 3, the sequel to the upcoming Avatar sequel that's not even out yet.


.: Off Topic: Curious and Interesting Words is a dictionary that sends you on a journey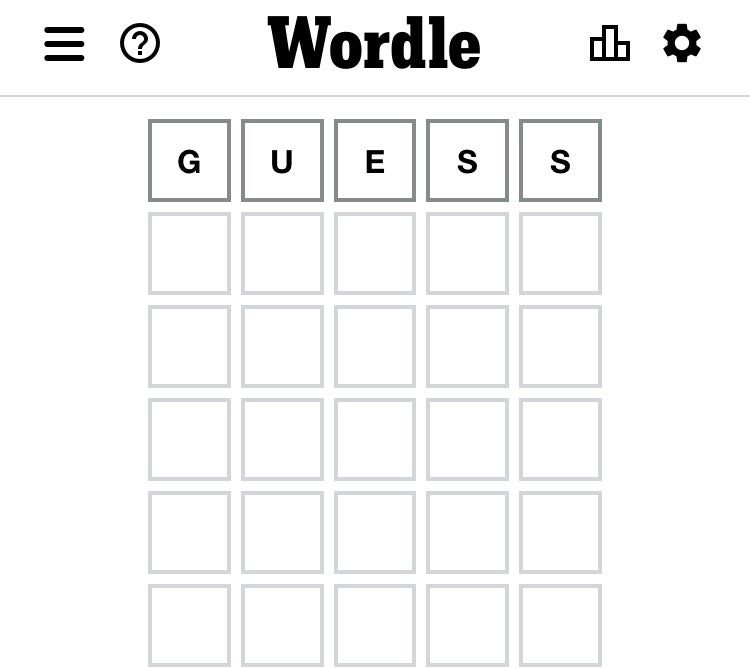 I wish I could tell you that the older and more tedious I get the more I see the appeal of dictionaries. In truth, I was born old and tedious, and I have loved dictionaries forever. I am unable to escape their gravity - I open the book to look up one thing, and then something else draws my eye, and that leads to something else, and something else...

This is particularly true of the dictionaries I love best: speciality dictionaries. Do you have a Rhyming Dictionary? You must get one - it's a life-changer, a kind stranger, a park ranger. Ditto a dictionary of historical terms, a dictionary of etymology. Spread out: I have a Who's Who in Ancient Egypt which is pretty well thumbed. And my favourite? The Penguin Dictionary of Curious and Interesting Words, by George Stone Saussy III.

Check that last part. All dictionaries are wilful and secretly partisan - you can't really have language and definitions without this stuff. But a dictionary that's the work of a single person is going to be something very special. This is as much a way of being as it is a dictionary - it's a private guide to what a certain individual finds noteworthy and worth preserving. I open its pages and it's like being on the receiving end of one of those long transatlantic phone calls from the years before Skype. It's a gas.


.: Genshin Impact - an anime open world not done with expanding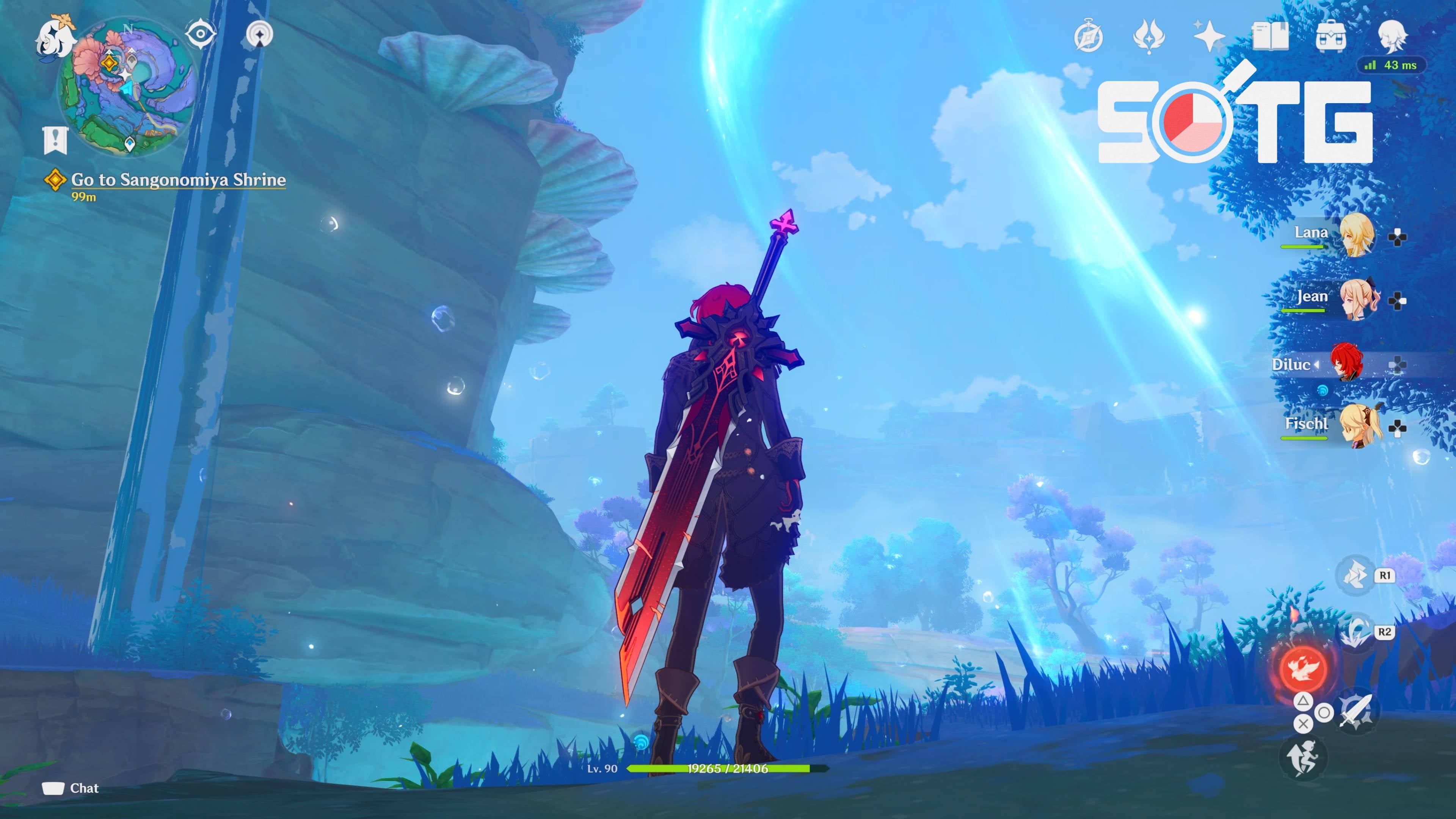 At the start, it was easy for critics to write off Genshin Impact as a shameless Breath of the Wild clone from a country with a reputation for knock-offs. Even when it did gain a following to everyone's surprise, coverage also had a hand-wringing focus on its gacha mechanics. But defying expectations, the free-to-play open world action RPG has gone from strength to strength, raking over $2 billion in its first year of launch on mobile alone, and becoming the most talked about game on Twitter in 2021. Its crossover success to Western markets has established developer miHoYo (or HoYoverse, as it's internationally rebranded itself these days) as a vanguard of the Chinese new wave in big budget game development.

Gone are the days of hearing people refer to this game by its dismissive nickname Breath of the Waifu. Now, people are searching for Genshin-likes instead (and Diluc and Zhongli mains can attest the game has its share of husbandos too). But with an estimated 500+ hours already invested, almost a dozen maxed characters and still so much more to do, it's hard for me to want to play anything else. This is especially true as we approach the 3.0 update, which aims to not only introduce the new tropic-and-desert region of Sumeru but also a new element, Dendro, to mix up combat.

But what about the uninitiated looking to drop into the fantasy world of Teyvat for the first time? At first, Genshin Impact may feel like another victim of feature creep, with updates that have added a city reputation system, your own Animal Crossing-style island getaway, and even a dating sim mini-game with some of its delectable cast. Fortunately, these features gradually unlock as you play and increase your adventure rank, so as not to overwhelm you off the bat. For the first 15-20 hours, you can treat it as an old-fashioned single-player action RPG as you play a mysterious traveller on a quest to find your missing sibling, before getting caught up in a crisis involving a dragon gone berserk.


.: Super Punch-Out!!'s secret two-player mode uncovered after 28 years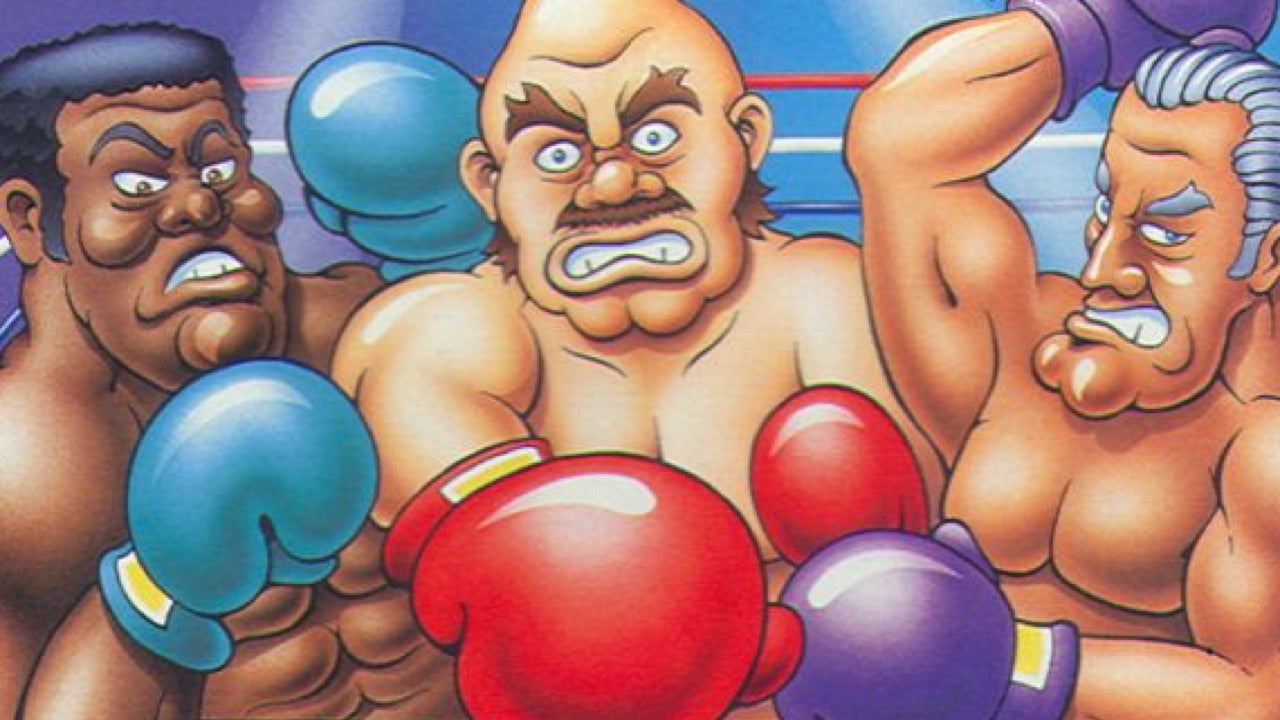 Purveyors of video game secrets have something new to get excited about following the recent fuss around Nier: Automata's ultimately rather underwhelming church mystery; a hidden two-player mode has been uncovered in Super Punch-Out!!, 28 years after its release on the SNES.

As explained by Unlisted Cheats - a Twitter account specialising in video game "secrets nobody heard about until now" - the discovery was made "while doing some request work" on Super Punch-Out and has revealed two additional cheat codes on top of the sound test and Japanese name input cheats previously known.

The first cheat unlocks a stage select screen enabling players to take on any fighter, including Special Circuit fighters, in a free single match. This can be accessed from Super Punch-Out's title screen by holding down Y and R on Controller 2 and then hitting A or Start on Controller 1.


.: Firaxis developed Marvel's Midnight Suns has been delayed again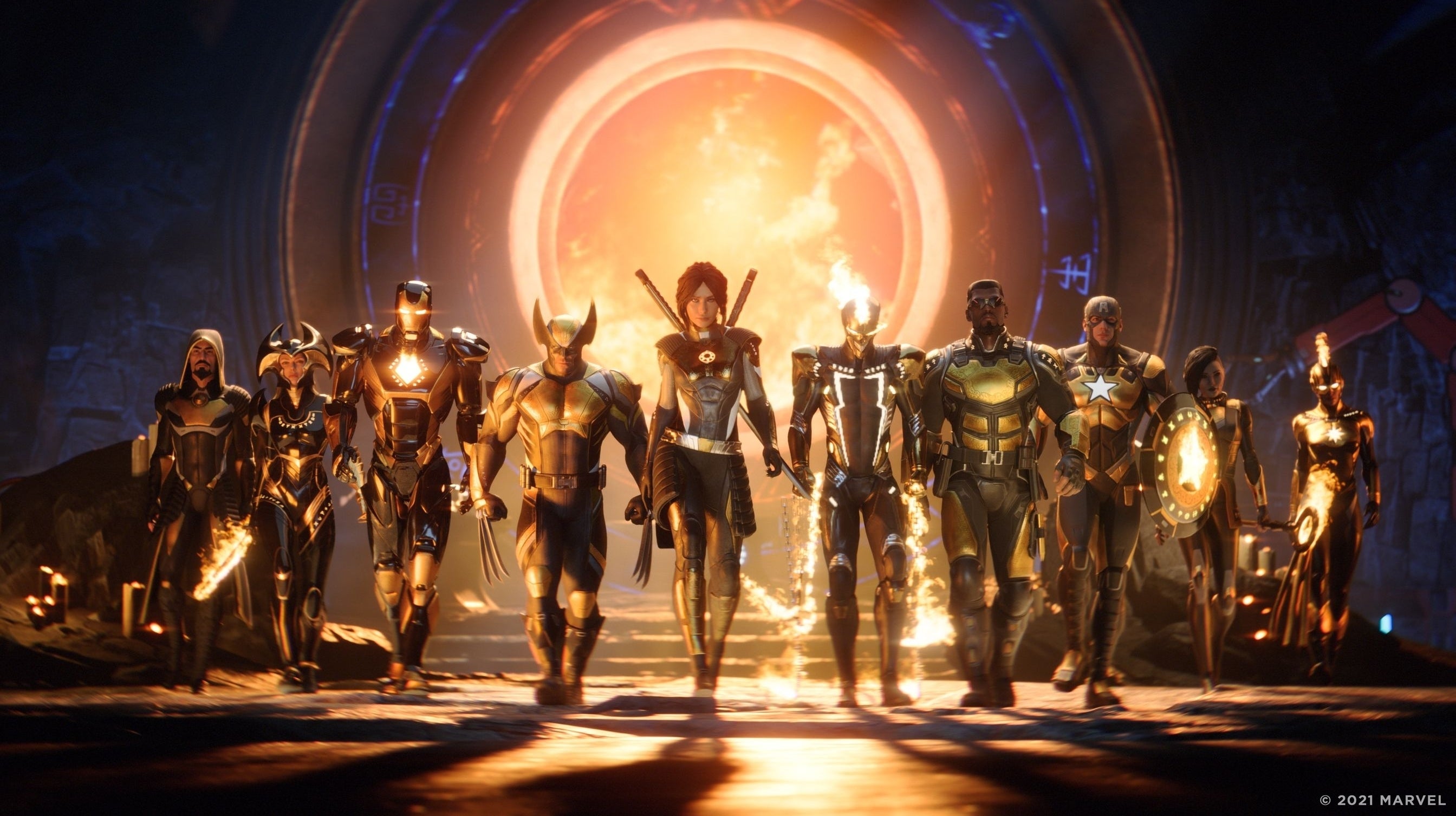 2K has announced a second delay for developer Firaxis' Marvel-themed tactical RPG Midnight Suns. The title will no longer launch this October as previously announced and will instead now arrive on Xbox Series X/S, PlayStation 5, and PC at some point before the end of 2K's current fiscal year. Other versions are now "TBA".

Announced last August, Marvel's Midnight Suns is superhero strategy game that - drawing inspiration from the Midnight Sons comic book run of the mid-90s - follows a roster of familiar faces, including the Avengers, on an adventure that blends card-battling turn-based combat and Fire-Emblem-style relationship building.

It was originally due to launch this March, but last November saw Firaxis and 2K make the decision to push its release back toward the end of 2022 in order to "add more story, cinematics and overall polish". June then bought the news that the end was almost in sight, with the game receiving a launch date of 7th October.


.: Pac-Man is getting a live-action movie adaptation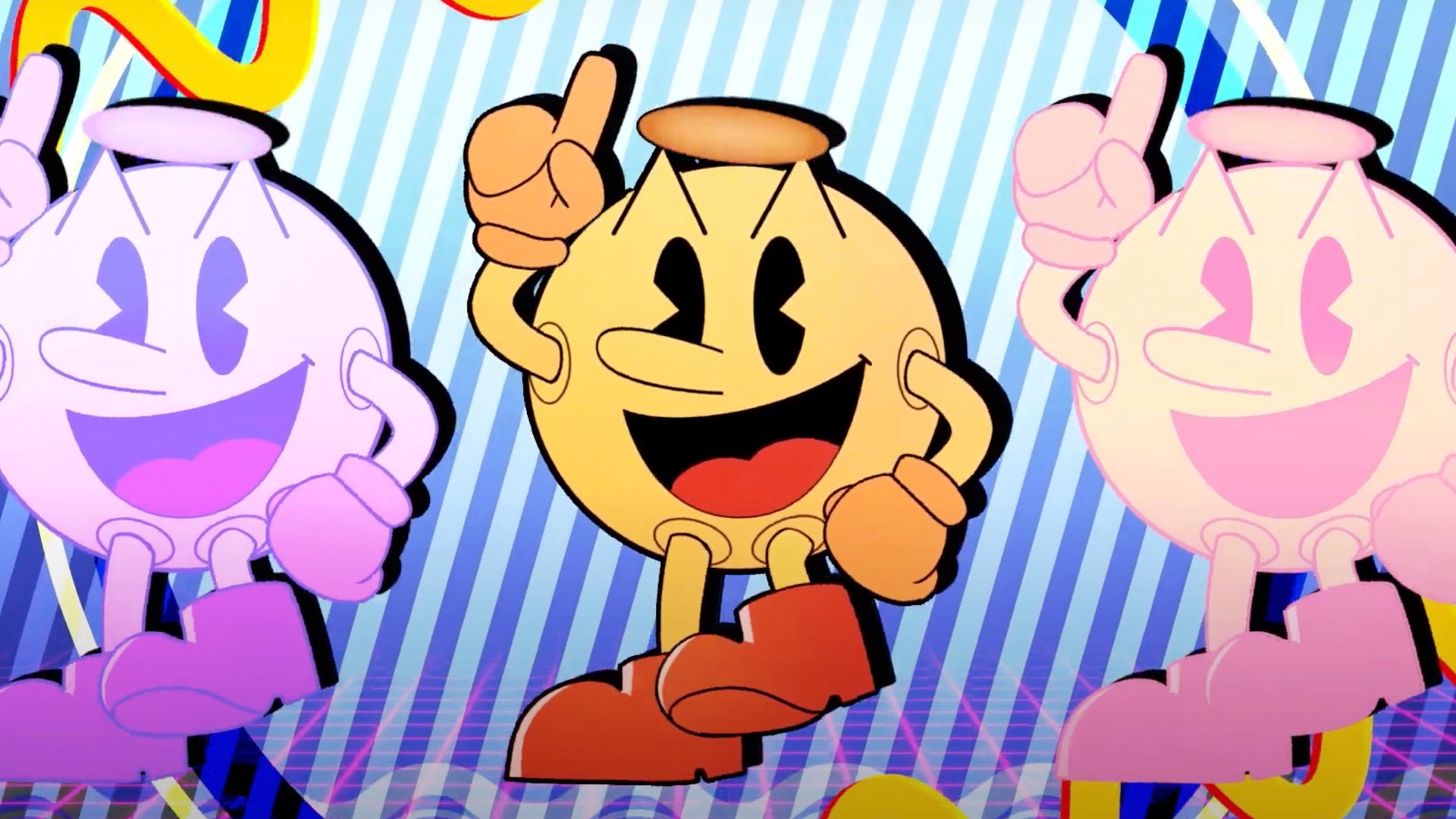 With Hollywood's hunger for video game adaptations still seemingly insatiable, it's now Bandai Namco's turn to get in on the action, shunting Pac-Man - arguing gaming's most iconic mascot - onto the the big screen in a live-action movie adaptation.

That's according to the Hollywood Reporter, which says Bandai Namco is teaming up with Wayfarer Studios (the company behind Disney+ biopic Clouds) to bring Pac-Man to cinemas.

Details are limited right now, but the movie is said to be based on an original idea by Chuck Williams, who'll produce alongside Tim Kwok on behalf of Lightbeam Entertainment.


.: Fall Guys' Sonic the Hedgehog event starts this week according to latest leak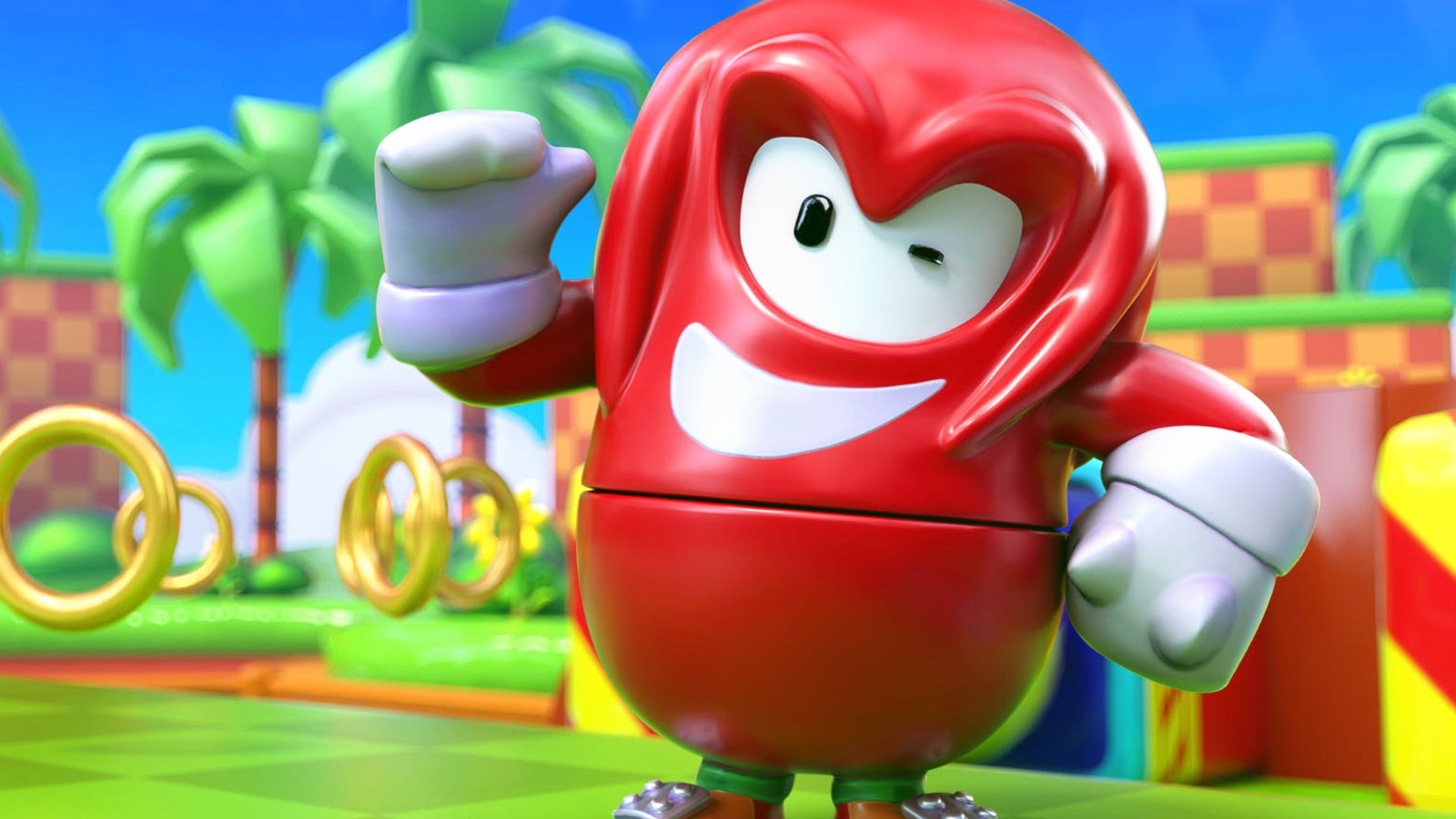 UPDATE 11/8/22: After a whole lot of leakage, Fall Guys' Sonic the Hedgehog event - first teased back in June - is now live on Xbox, PlayStation, Switch, and PC.

There's a new trailer to celebrate Sonic's arrival in developer Mediatonic's knockabout battle royale game, but there's not a lot in there that previous leaks haven't already revealed.

To recap, though, Fall Guys' Sonic the Hedgehog collaboration brings a new set of challenges and associated rewards (including a "fancy and sassy" emote), a new stage inspired by Green Hill Zone, plus five themed skins - based on Sonic, Super Sonic, Tails, Knuckles, and Dr. Robotnik - found in the premium store.


.: COMPOUND is a vibrant and exciting VR rogue-lite that embraces the 90s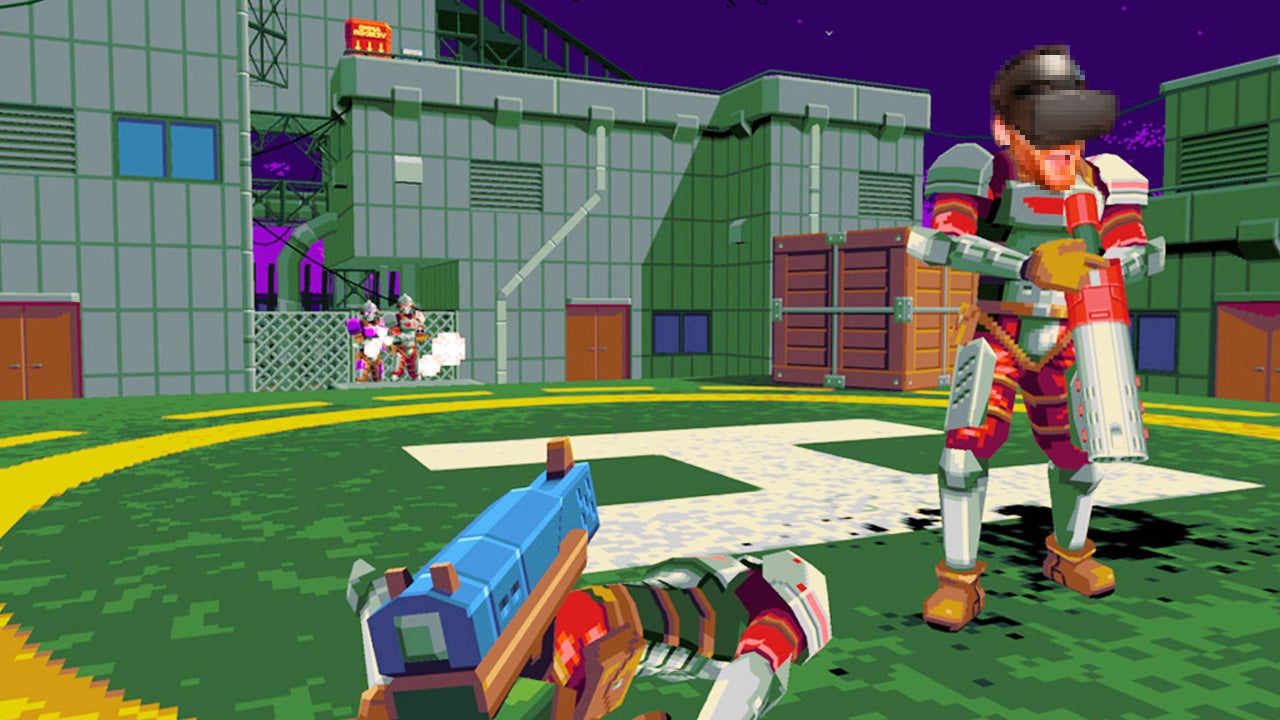 As someone who was brought up on a diet of 90s FPS games, I'm easily enticed by modern video games that embrace the aesthetic of that era.

This is exactly why I purchased the Early Access build of Compound a couple of years ago and why, on this week's episode of VR Corner, I'm showcasing the final 1.0 release of the game.

Compound is a vibrant, exciting and suprisingly punchy VR rogue-lite that features gorgeous retro graphics and a whole lot of fun. Check it out in action in the video below for 30 minutes of totally radical gameplay, yo!


.: Embark Studios' Arc Raiders delayed into 2023

UPDATE 09/08/22: A blog post from Embark Studios' Patrick Söderlund gives further insight into the Arc Raiders delay.

In the post, Söderlund notes the developer has several projects in development, including a team-based first-person shooter codenamed Project Discovery. Development of this project has progressed faster than imagined.

"So much so, that we started facing the prospect of being able to release two games simultaneously. For a young, relatively small studio like ours, releasing two games in short succession would have strained our teams and resources, many of which are shared between the two projects," reads the post.


.: FIFA 23 fuses Pro Clubs and Volta progression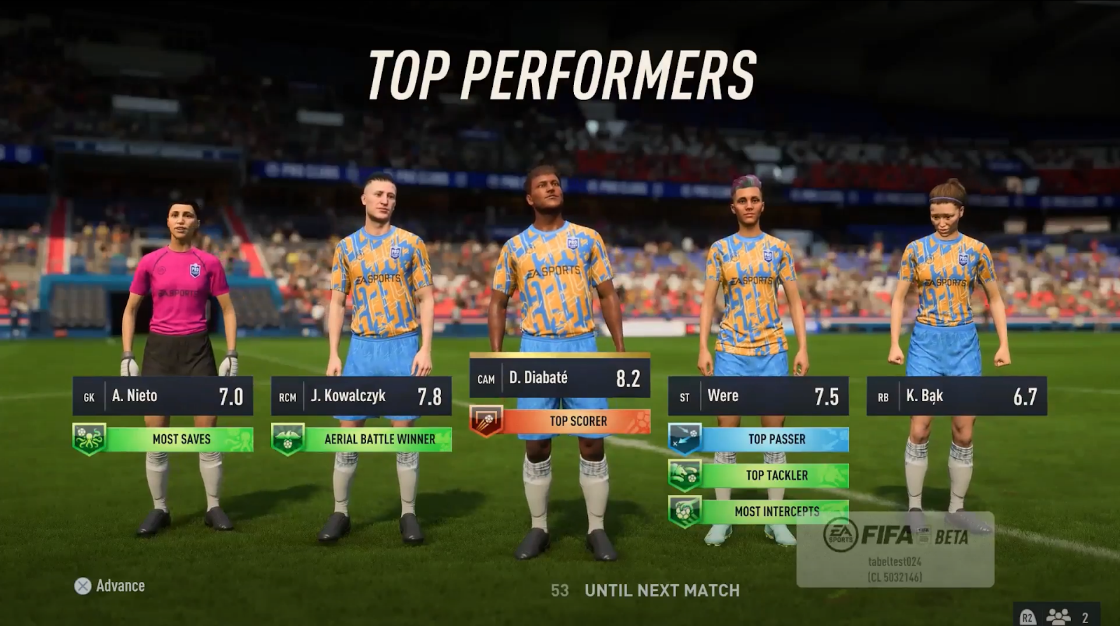 FIFA 23 fuses Pro Clubs and Volta progression, EA Sports has confirmed.

Pro Clubs mode, a competitive 11v11 mode in which players control a single player as part of a club, has always been separate from Volta, a mode seen as a spiritual successor of sorts to the tricks and customisation-focused FIFA Street series.

In a presentation attended by Eurogamer, EA Sports developers insisted both Pro Clubs and Volta fit together.


.: MultiVersus dataminer unearths potential Battle Pass sharing feature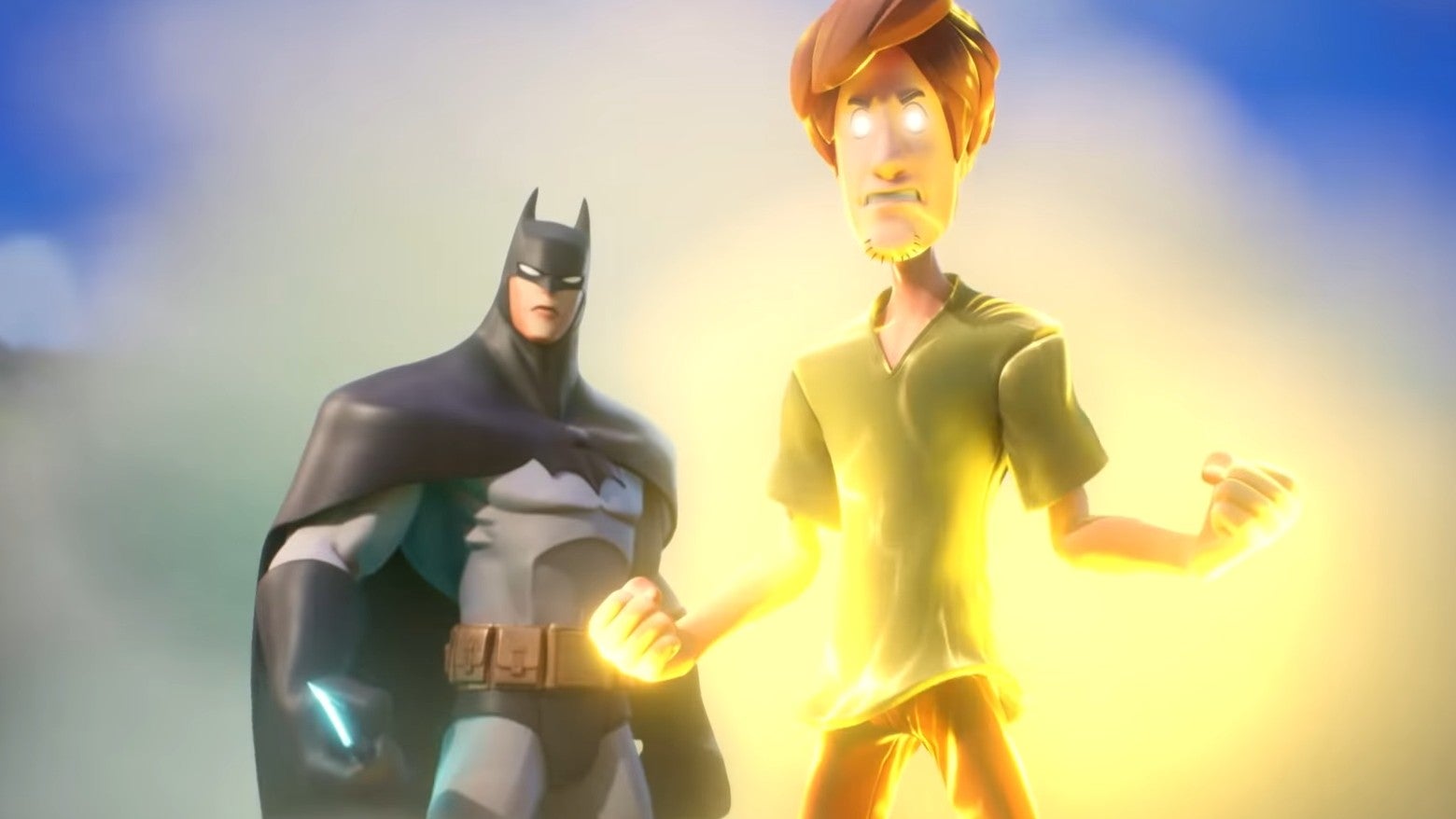 A potential feature which allows players to share their battle pass progress may come to Warner Bros.' MultiVersus in the future.

That's according to AisulMV on Twitter, who found that a 'Find a Battle Pass Partner' screen existed within the game's files (thanks, VGC).

AisulMV stated this feature was for "battle pass linking", and may be introduced alongside season one (which, in case you missed it, has been delayed).


.: DF Direct Weekly on Kratos' comedic Xbox debut - and a memory boost for Series S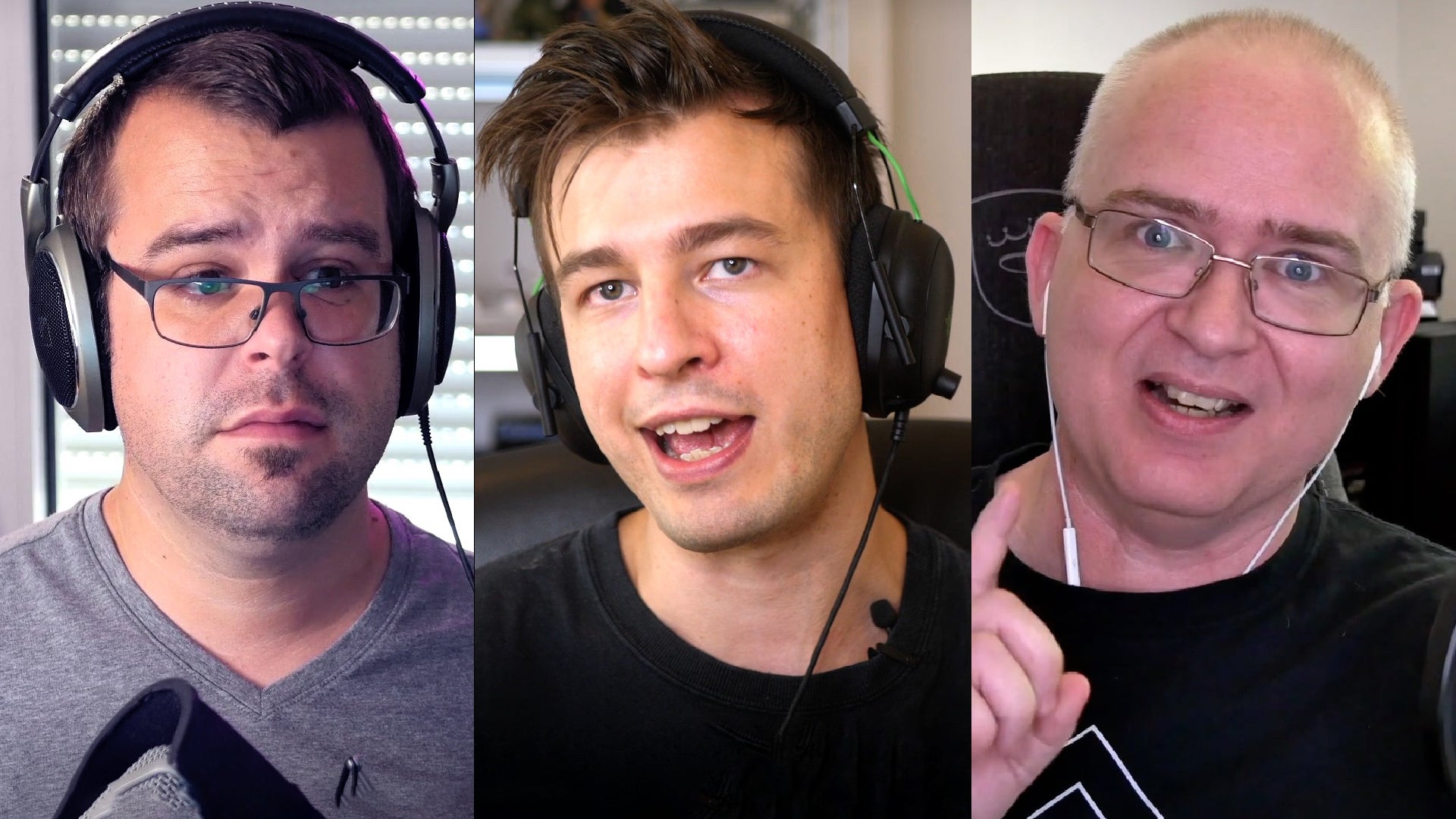 Welcome to the latest edition of DF Direct Weekly, which as the name continues to suggest, is our weekly news show where the team discuss what's new in the world of gaming and gaming technology. Veering at full pelt into the silly season, we kick off this episode with the astonishing War Gods Zeus of Child, or God of Warning as it's known on what can laughingly be called the game's title screen. War Gods ZoA was a essentially a shortlived homebrew game of sorts that sneaked onto the Xbox Store last week via the Creators' Collection, an unmoderated 'free for all' that essentially allows anyone to publish to PC and Xbox platforms. We had a few lighthearted requests for a full DF tech analysis so that's how we kick off this week's Direct, with a look at this abomination of a release (thankfully now deleted) running on ALL Xbox platforms. Spoilers: none can sustain a locked 60 frames per second!
There's also discussion of the news that Xbox Series S has more memory given to developers via a new update to the GDK development environment. The question is, can the 'hundreds of megabytes' added to the existing 8GB of memory make a significant difference? Alex suggests that we may see more RT modes, with the new RAM allocated to the BVH structures required to trace rays. As a counterpoint, I suggest that with 12.5GB of RAM available to developers on PS5 (at least at launch - and it's 13.5GB on Xbox) there's still a yawning chasm between Series S and other systems. I think any extra RAM is useful but I'm not sure how much of a game-changer it will be.
Why are developers being told that it's 'hundreds of megabytes' more memory and not a more concrete figure? Since recording the Direct, I've discovered that the amount of memory is somewhat fluid. There's a block of new memory available to all developers, but this can be augmented by disabling system level features the game may not be using, freeing up extra memory that otherwise wouldn't be used anyway.