.: Eurogamer.net Latest Articles Feed
This is a feed of the latest articles from Eurogamer.net..
.: Sniper Ghost Warrior Contracts 2 has now passed 1m sales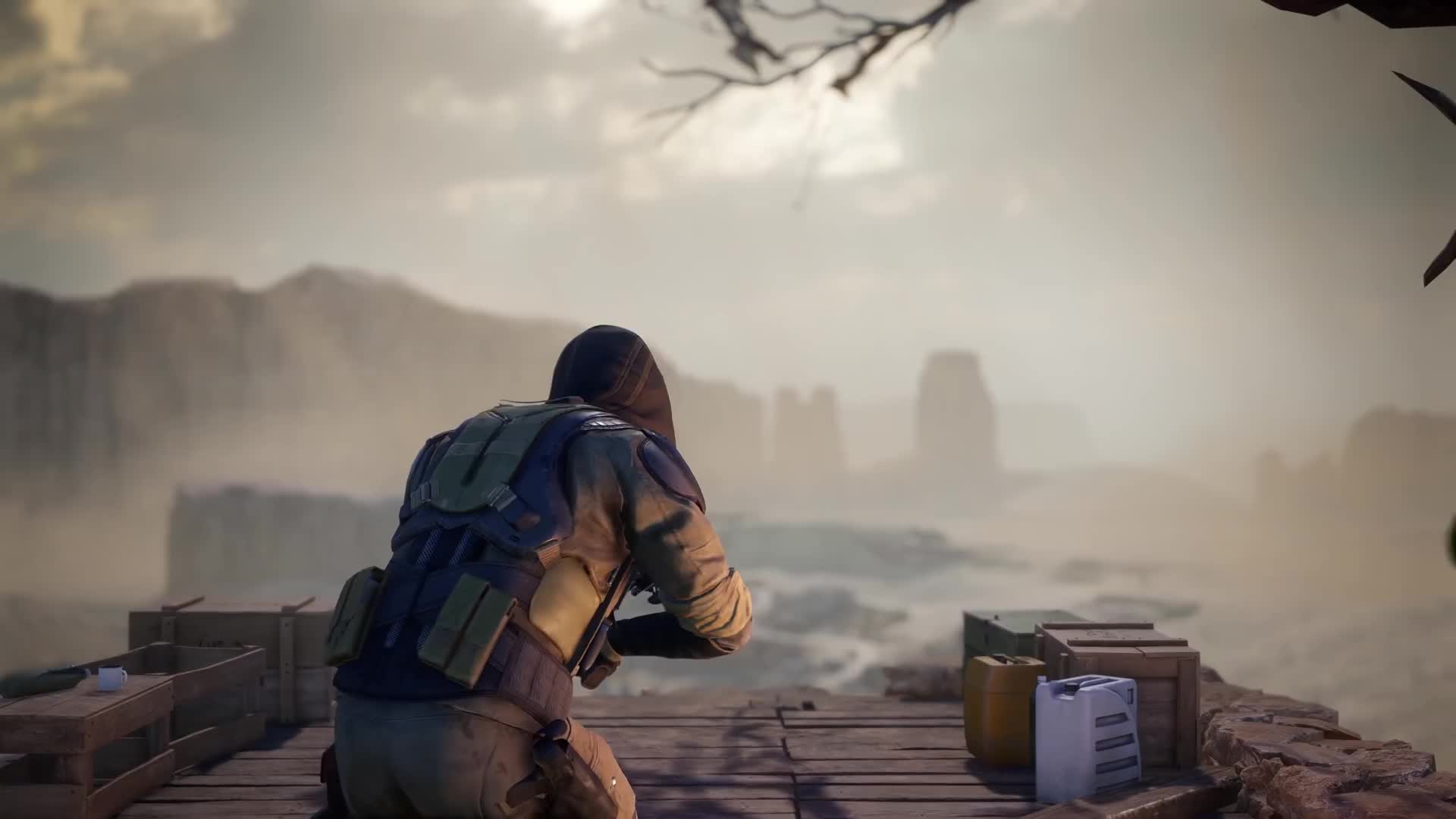 Sniper Ghost Warrior Contracts 2 has now passed the 1m sales milestone, publisher CI Games has announced.

Released last June as the sixth game in the Sniper Ghost Warrior series, this latest entry hit the 1m sales mark in a little under 12 months. The franchise as a whole has now passed 13m sales, CI also noted.

Generally speaking, the Sniper Ghost Warrior series has recently grown in quality after some earlier stumbles - in particular the series' attempt at going open world with Sniper Ghost Warrior 3 which CI itself said had been "too ambitious".


.: Moonlighter coming to Netflix mobile game library next week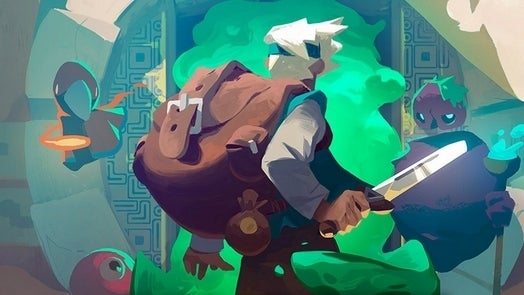 Four games will be available next week for Netflix members globally as part of its growing mobile game library.

Moonlighter, Townsmen - A Kingdom Rebuilt, and Dragon Up join Netflix's original Exploding Kittens - The Game.

All four will be out on 31st May, bringing Netflix's total games to 22.


.: PlayStation's Days of Play 2022 sale is now on for PS4 and PS5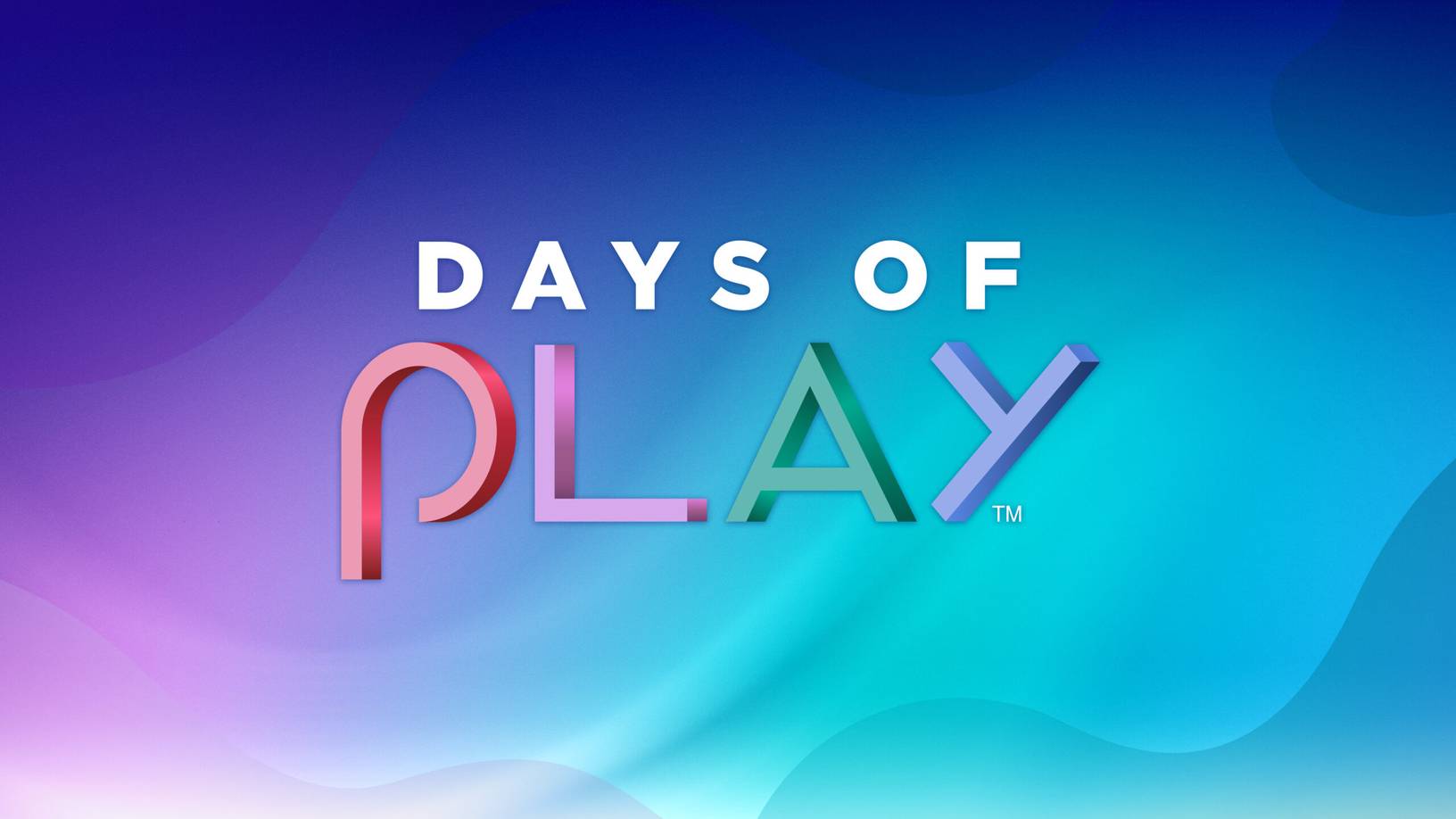 This year's PlayStation's Days of Play sale is now live, featuring discounts on PS4 and PS5 games, as well as various console accessories, until 8th June.

On the digital games front, Sony is promising saving of up to 60% on its PlayStation Store, with the UK sale featuring discounts across a total of 280 games, as well bundles and DLC.

As far as PS5 goes, discounts are available on around 80 titles, with first-party PS5 offerings being limited to just two games; there's 40% off the Uncharted: Legacy of Thieves Collection and 38% off Ratchet & Clank: Rift Apart.


.: Does the original Xbox One still have what it takes to run modern cross-gen games?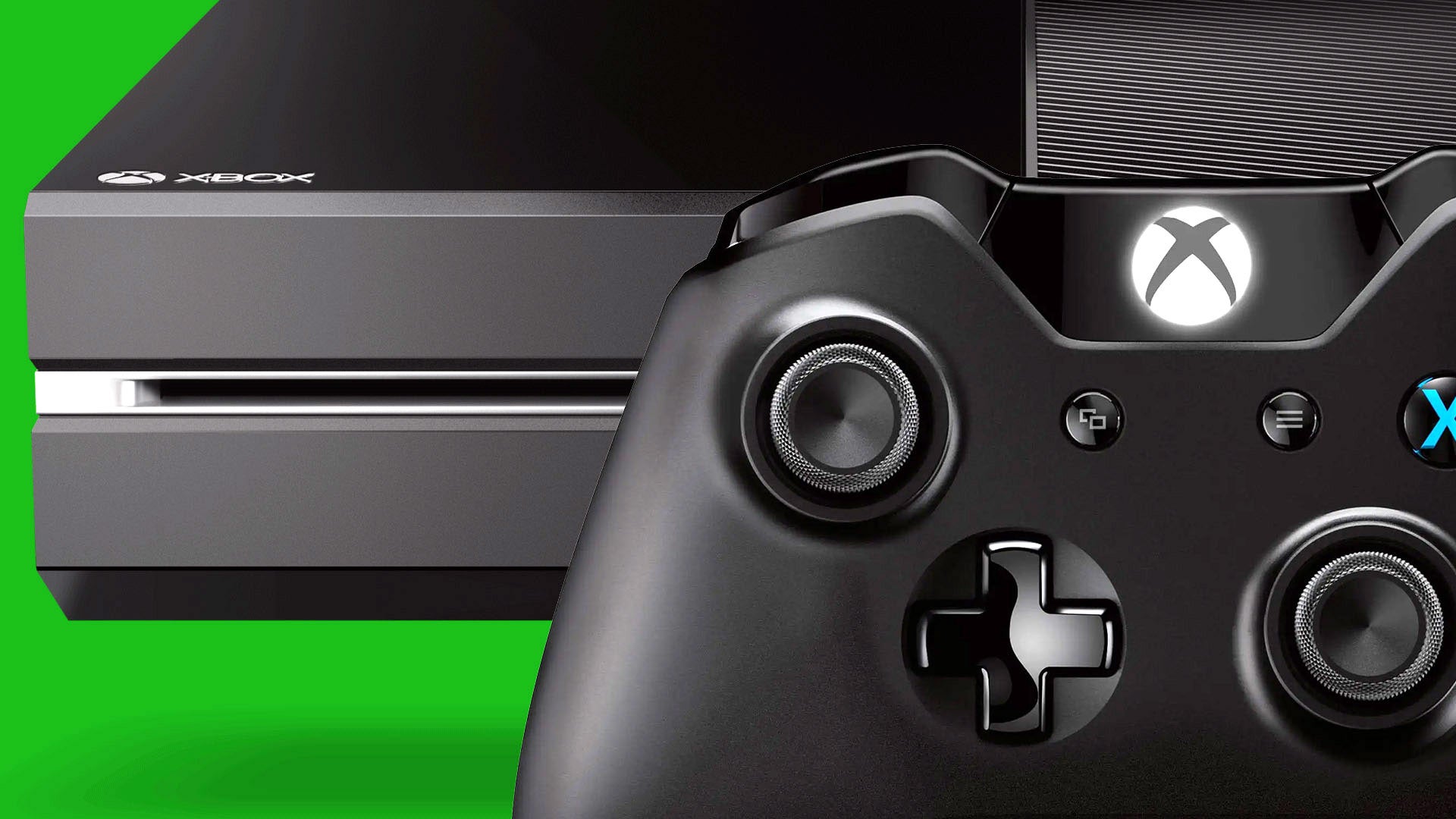 The original Xbox One launched in 2013 as an all-in-one entertainment box with a Kinect sensor, broadcast TV integration and an imposing £429/$499 USD price tag. Its ambitions as a multimedia centre were high - but it came at a cost. Xbox One was underpowered due to a DDR3/ESRAM memory system with less bandwidth overal than the GDDR5-equipped PS4 and substantially lower GPU compute performance. The 2016 launch of Xbox One S was an improvement, not just in terms of form-factor but in performance too, thanks to a GPU 'overclock'. All of which raises the question: how does the vintage 2013 model perform when challenged with the latest cross-gen games? If Xbox One S is struggling - which it is - does that mean that owners of the OG model get an even less impressive experience? We decided to find out.

First up, let's refresh ourselves on the differences between the original Xbox One unit, codenamed Durango and its One S successor (known internally as Edmonton). While broadly similar to the original unit, the One S features a higher-clocked GPU, taking the GCN-based design from 853MHz to 914MHz, a 7.1 percent increase in frequency and GPU compute, while memory bandwidth on the integrated ESRAM increases from 204GB/s to 219GB/s. Plus, the new console came with a bevy of new display features owing to its support for the HDMI 2.0 output standard. The GPU improvements here weren't massive but they gave the performance-starved console a bit more overhead to deal with demanding games.

This new system replaced the original Xbox One for our cross-platform analyses at some point during 2017 and hasn't been revisited since - and by extension, we have to wonder to what extent the older machine gets full QA support on the developer side in a world where the vast majority of Xbox One machines out there are the newer S model.


.: Pokémon Go getting official companion app with messaging, meetup organisation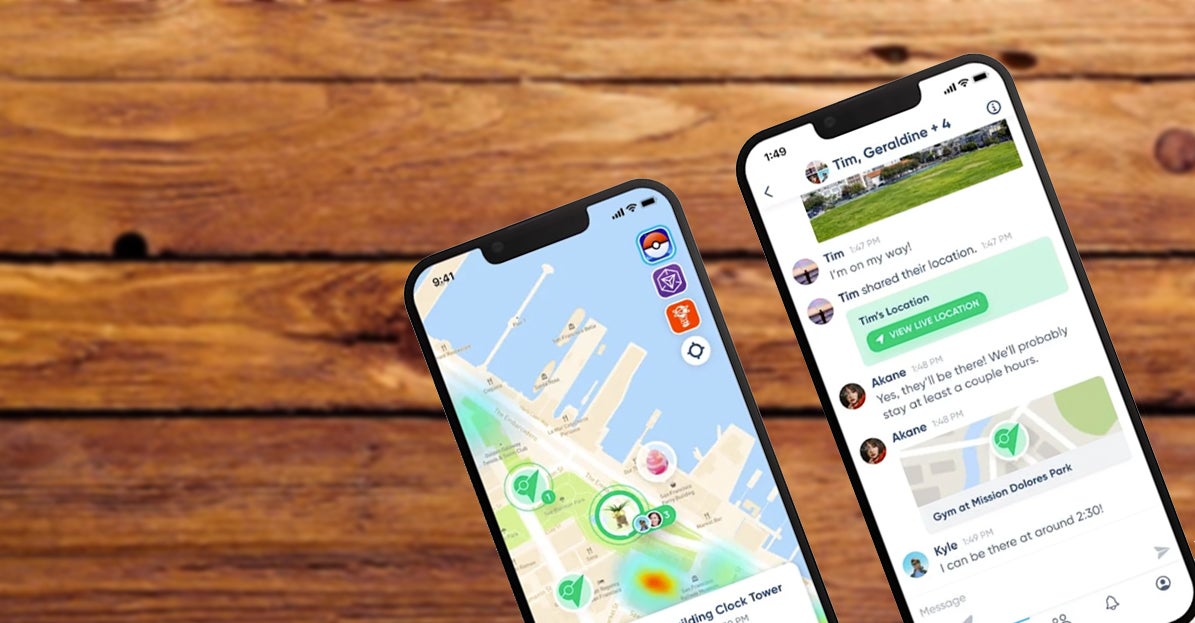 Pokémon Go fans are finally getting the ability to message other players and arrange meetups - albeit via a companion app.

Campfire is a new social app from Pokémon Go maker Niantic which will show live Pokémon Go features, such as gyms and active raids, as well as other players who have opted to show their location.

The app, which is set to launch this summer, will also plug into other Niantic games such as Ingress.


.: No Man's Sky finally gets its space whales in new time-looping expedition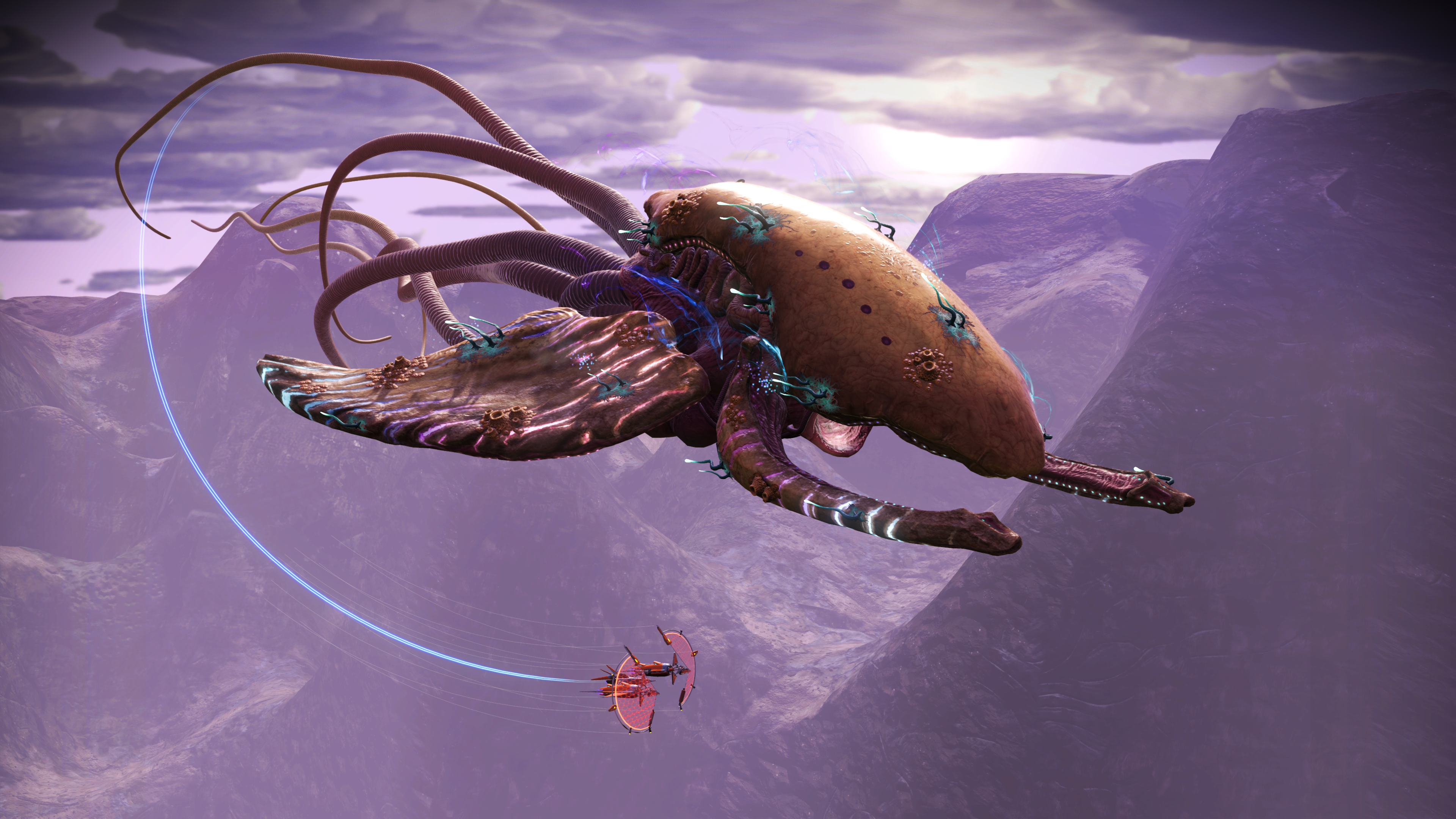 Barely a month has gone by since the arrival of No Man's Sky's major Outlaws update, which gave intergalactic explorers the opportunity to live out their pirate fantasies, but already Hello Games is back - this time with a brand-new expedition that finally answers fan pleas to add space whales (of a sort) to the exploratory sim.

Expeditions, if you're unfamiliar, are effectively No Man's Sky's stab at live-service-style seasonal content, serving up limited-time, curated experiences that condense and reshuffle its various systems into a series of progression-based milestone challenges. And today's addition, titled Leviathan, is a very different proposition to April's The Blighted, and sounds considerably more ambitious - and significantly weirder - than any of the expeditions we've seen before.

That said, Leviathan begins in much the same way as previous expeditions, dropping all players into one location. However, what follows is something closer to a roguelike experience, stripping explorers of their progress whenever they die. The narrative twist, though, is that players are actually stuck in a mysterious time loop, and the entire community will need to work together to find a way to break free.


.: The Video Game City Week: Rapture got the monsters it deserved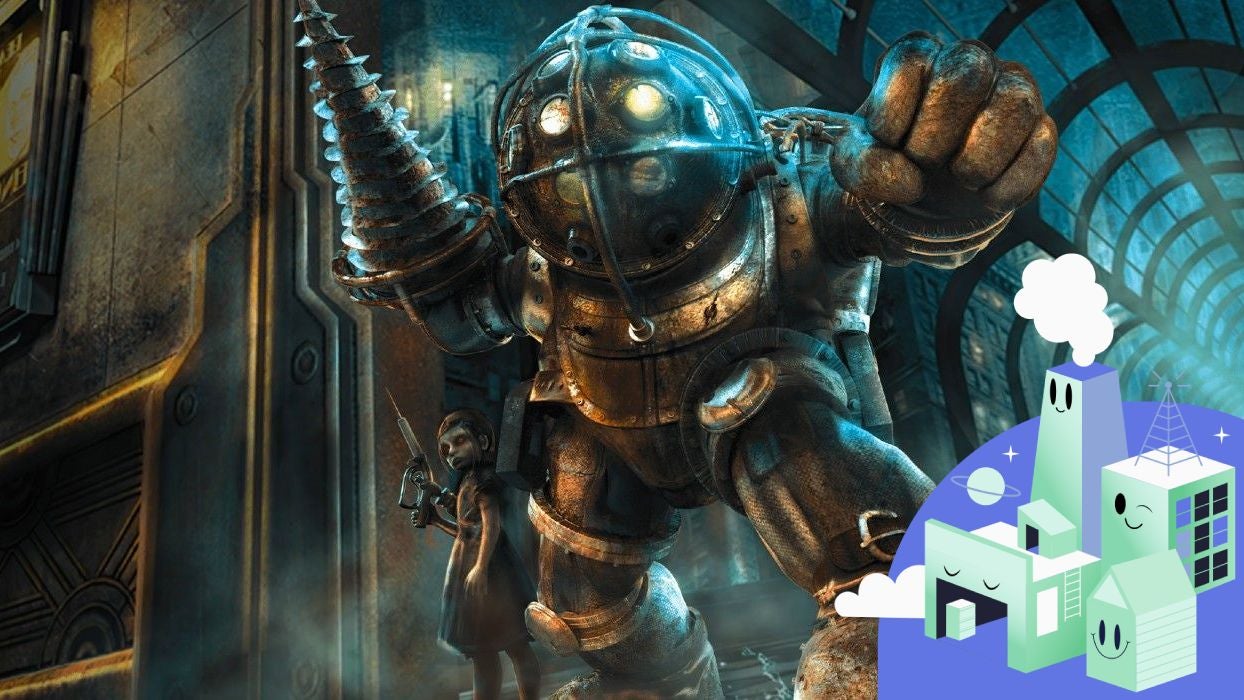 Cities need infrastructure, architecture, people to fill the streets. They need parks and hospitals and hundreds of other things. But a lot of video game cities need something more: monsters! Today, Vivek looks at one of the real classics.

Rapture's Big Daddies

As a fan of Batman, you'd expect my favourite city to be Gotham City in the Arkham series. But… "I rejected these answers; instead, I chose something different. I chose the impossible. I chose Rapture!"


.: Streets of Rage 4 available now for Android and iOS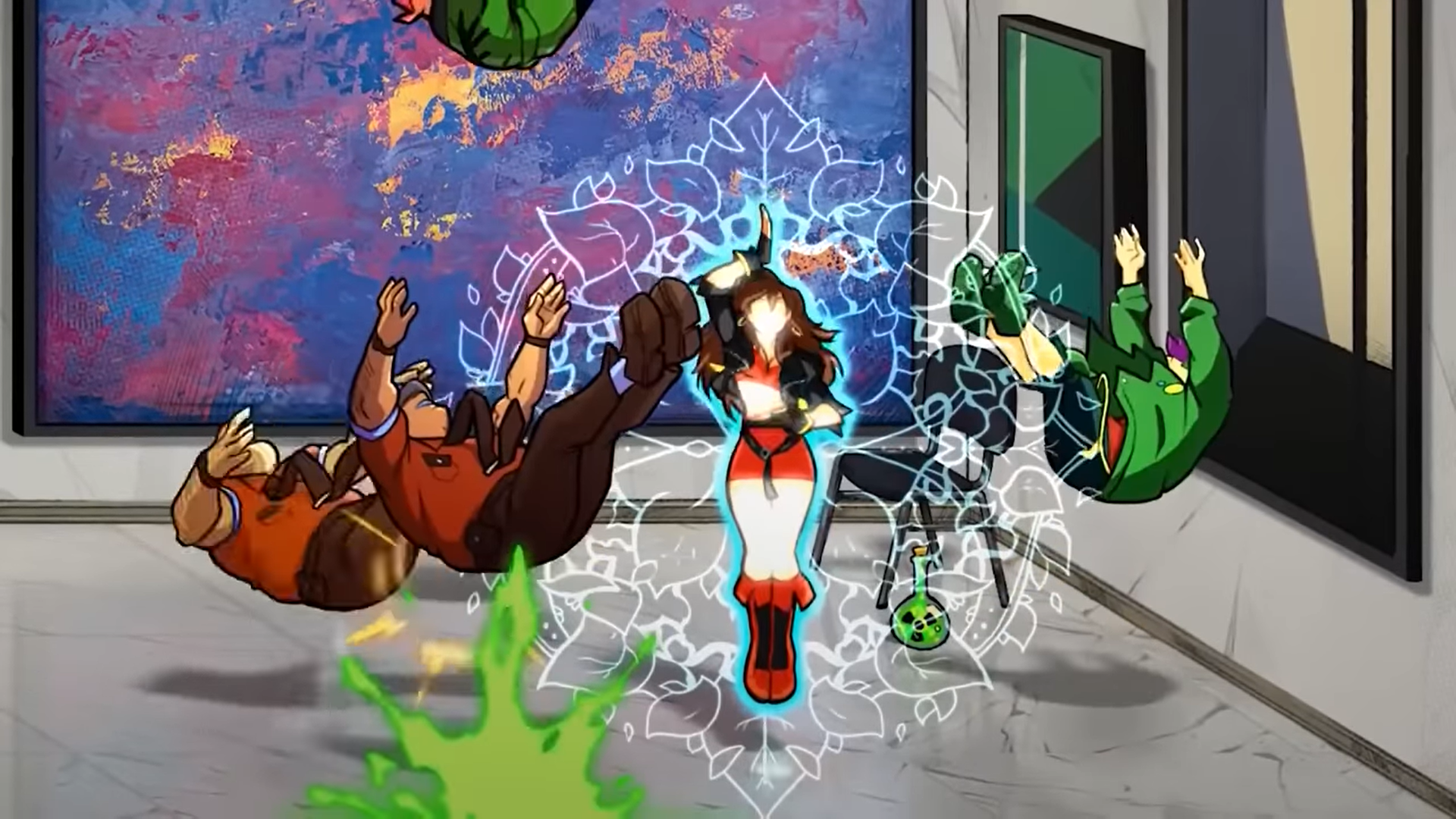 Get your fists (and I suppose more importantly, your fingers) ready, as Streets of Rage 4 is now available on mobile.

As you'd expect from the Streets of Rage series, the game promises plenty of chaos, with 17 iconic characters and new fighting mechanics included.

Its release on Android and iOS is marked by this brand-new trailer. It's laced with nostalgia, with the perfect synthwave backing track to get your blood pumping. You can check it out for yourself below.


.: Spec Ops: The Line developer confirms June launch for The Cycle: Frontier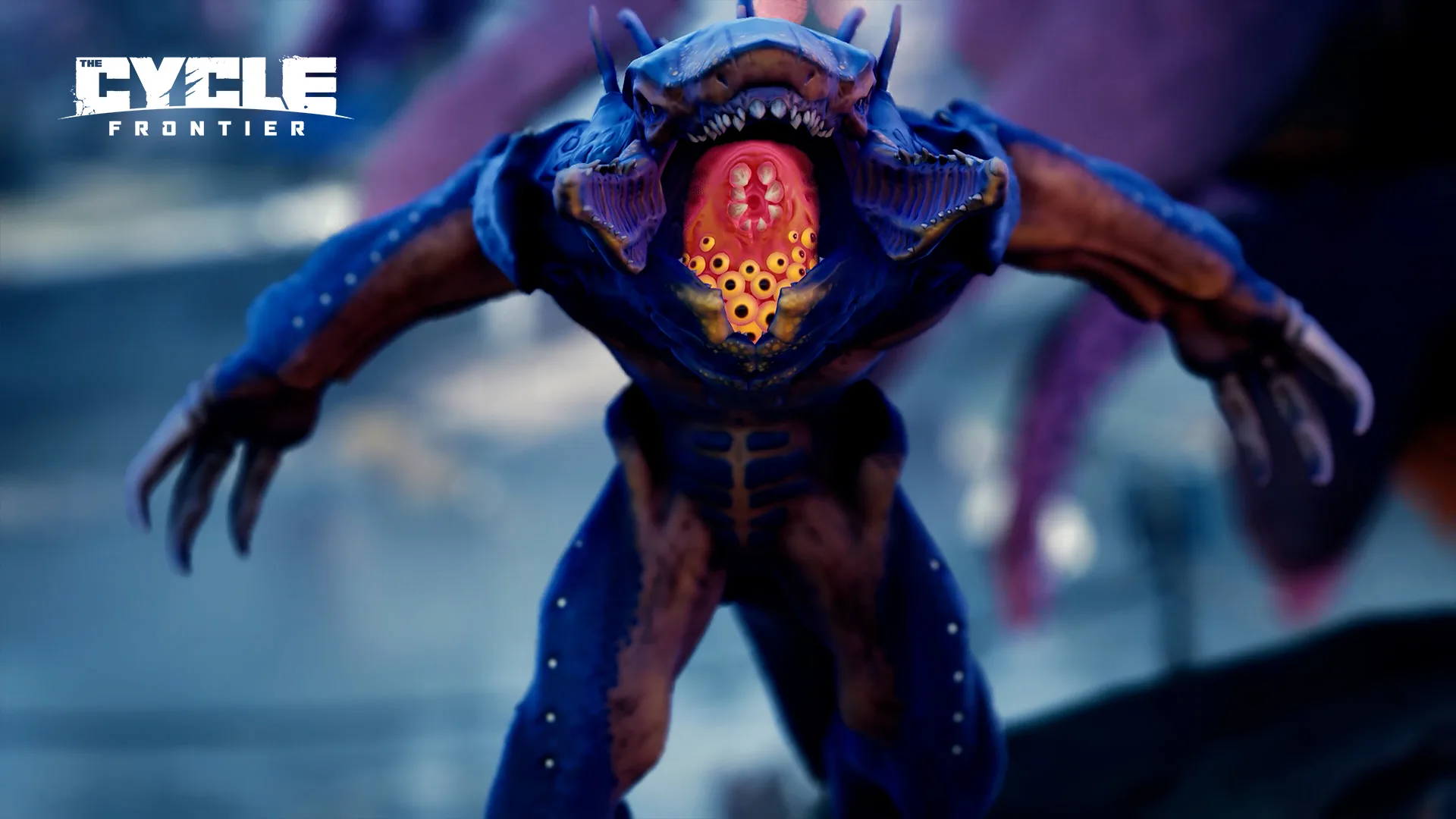 The Cycle: Frontier, the next game from Spec Ops: The Line developer Yager, will launch on 8th June for PC via Steam and the Epic Games Store.

We've covered The Cycle: Frontier in the past as it went through a period of beta testing - when more than 900,000 people gave it a go, we've now learned.

In short, it's a free-to-play first-person PvPvE extraction shooter set on an alien planet were a radioactive storm has wiped out most of the population.


.: Dream Daddy dev's next game is an 80s psychological horror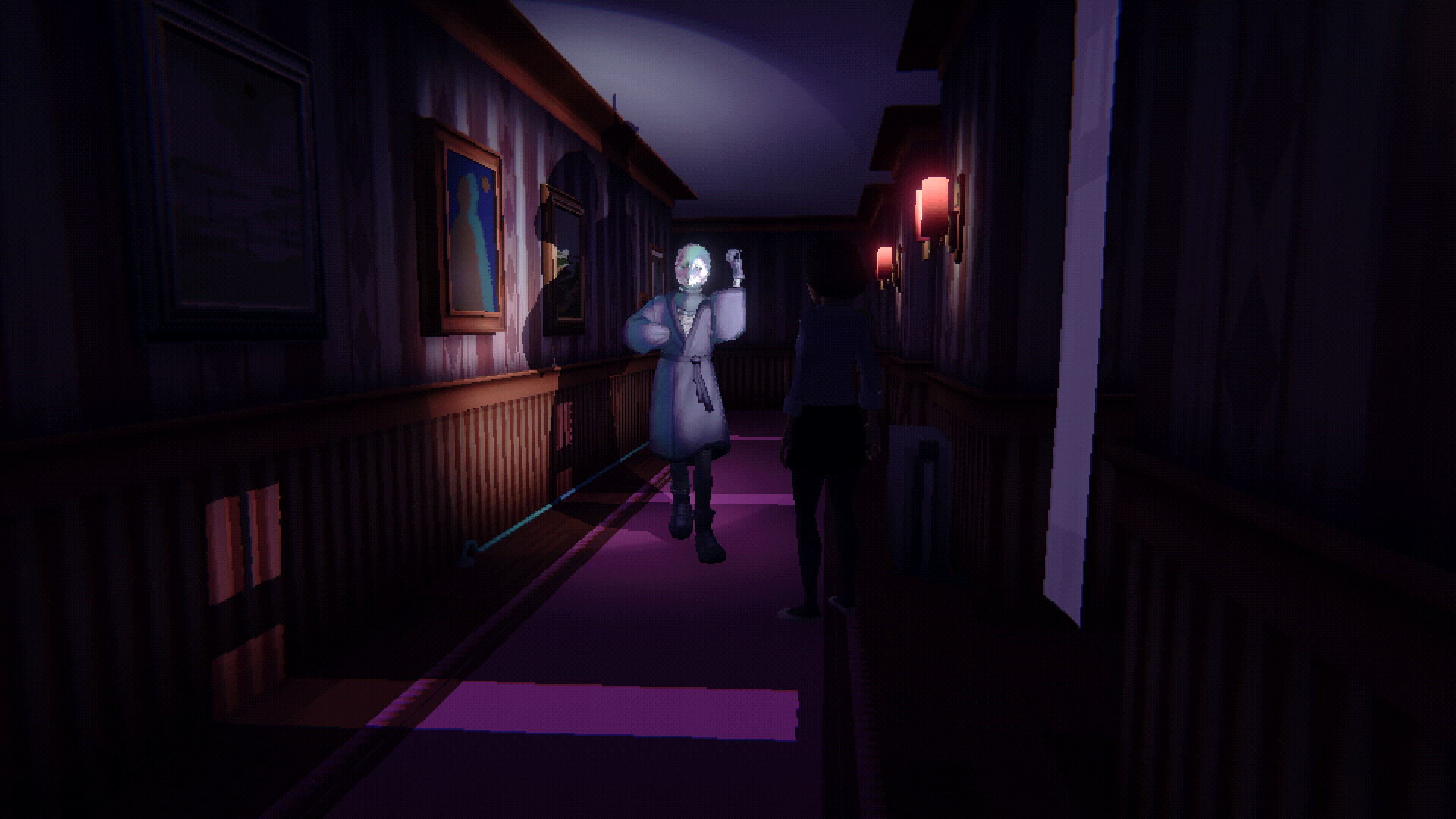 Dream Daddy developer Game Grumps has a new psychological horror game in the works called Homebody.

Inspired by classic slasher films of the 1980s, it's a narrative-driven game that sees you escaping a house by solving puzzles, making dialogue decisions, and avoiding the killer.

That's an impossible feat at first, but repeated attempts at escape will put all the pieces together. And judging by the trailer below, its low-fi graphics only add to the horrifying atmosphere.


.: Starfield has been reimagined by a fan in Unreal Engine 5, and it's out of this world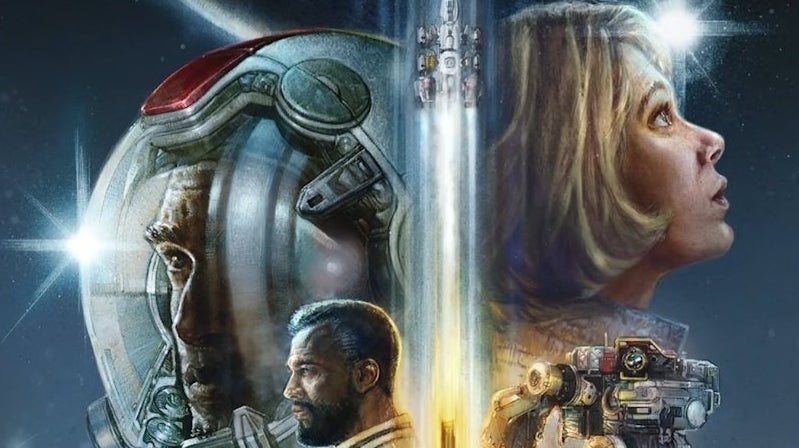 Following the news of Starfield's delay into 2023, a team of creators have shared their vision for the game in Unreal Engine 5.

"We're so excited for Starfield we couldn't help but imagine this upcoming game in Unreal," the team shared on their YouTube channel (Enfant Terrible).

The footage may only be short, but it is absolutely gorgeous and packed with swelling music and sprawling, otherworldly, vistas. Enfant Terrible created this trailer (of sorts) by using "footage from different Unreal Engine 5 reels and projects" to imagine how Bethesda's "Space Opera" could look on its release.


.: Twitch could soon add clips of bad behaviour to streamer bans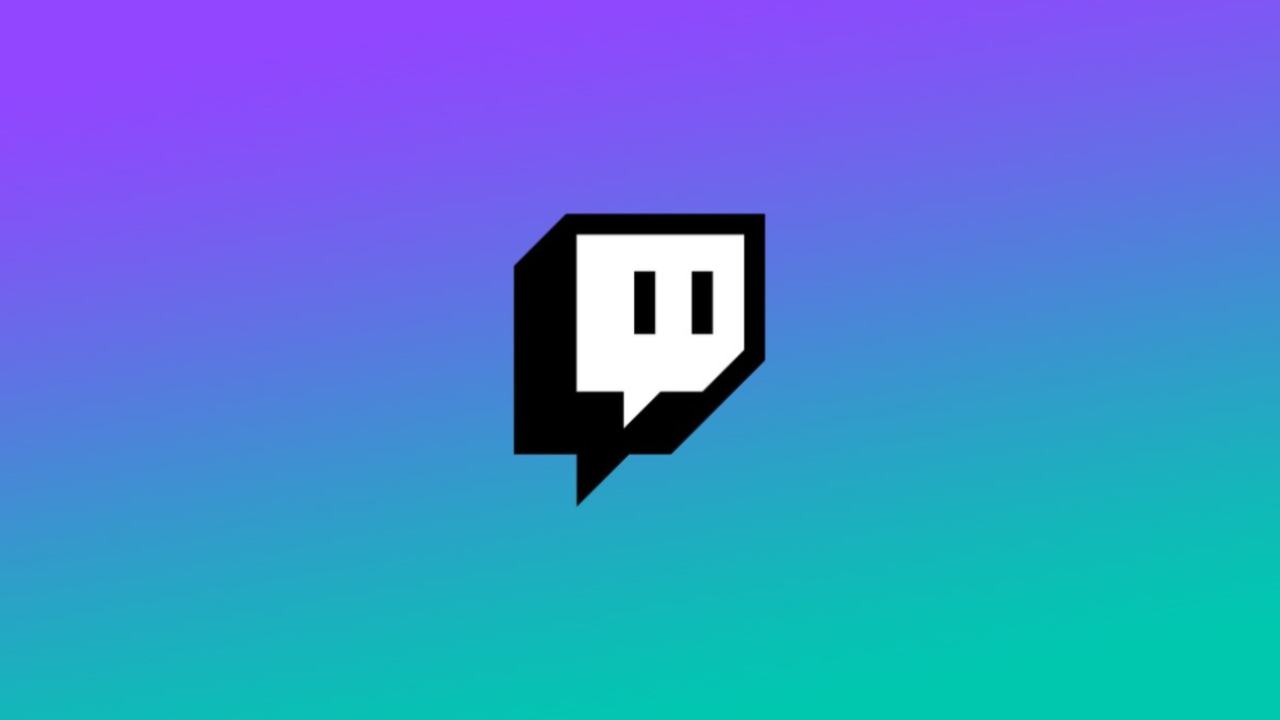 Twitch could soon be changing its policy on offering specific reasons when a streamer is banned.

Currently, if a streamer is suspended or banned, they receive a notification that explains which rule has been broken but without further detail.

That leaves some streamers unaware of what behaviour broke the rules, or they can feign ignorance.


.: Sniper Elite 5 review – Rebellion's stealth action series finds the sweet spot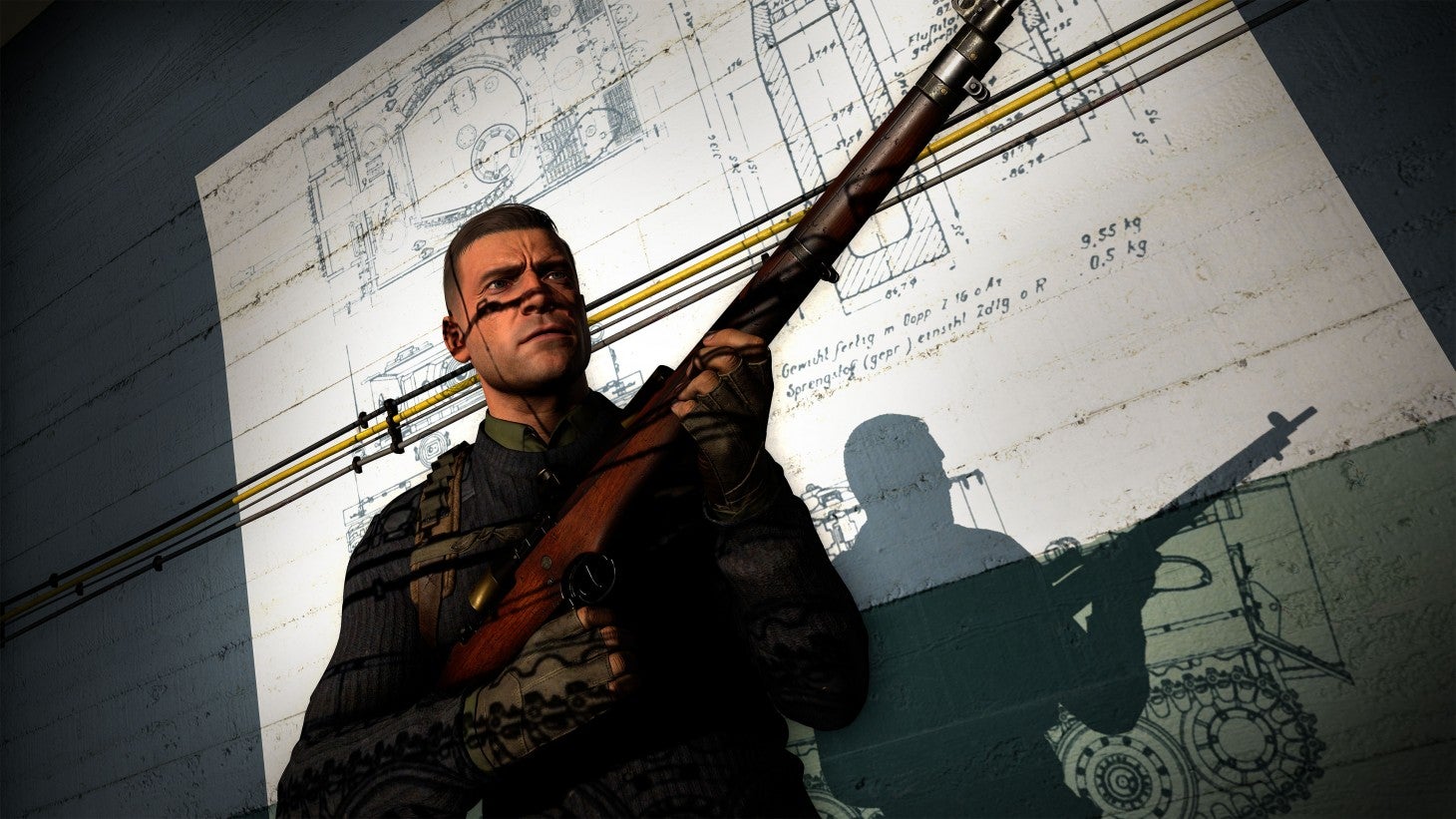 Like a fleet of Allied landing craft storming the beaches of Normandy, Sniper Elite 5 has blown me away. I spent most of my weekend with it in a state of delighted befuddlement, constantly muttering 'isn't this brilliant?' as it delivered yet another incredibly designed level to creep around while turning Nazi skulls into cornflakes. I've enjoyed Rebellion's infamously grisly stealth series since the middling V2, but I never thought I'd be writing about it with the kind of breathless excitement reserved for the likes of Elden Ring.

With the benefit of hindsight, there were signs Sniper Elite might turn into something special. While known mainly for its 'X-Ray' system, which lets you watch your bullets pass through enemy bodies in grotesque anatomical detail, Sniper Elite has been slowly unveiling its potential since 2014's tour of Africa in Sniper Elite 3. The maps have grown larger, more open and more ambitious while the once clunky movement and combat have become steadily more refined. Sniper Elite has been dependably entertaining for a while. It just needed a spark of inspiration to make it excellent.

Sniper Elite 5 finds that spark in an unlikely place: the Allied invasion of France. Of all the second world war theatres, Operation Overlord is the most exhaustively explored by video games, replicated endlessly since 2002's Medal of Honor: Allied Assault. I'm more familiar with the hedgerows of Normandy than I am with my own back garden, and find the idea of playing a game set there similarly unexciting. By all logic Sniper Elite 5 should feel more derivative than the previous games. Instead, the fallow fields of France force Rebellion to be more resourceful in their level design, and the studio reinvigorates the setting with inventive locations and an intricate eye for detail.


.: Marvel MMORPG from DC Universe Online developer Daybreak Games cancelled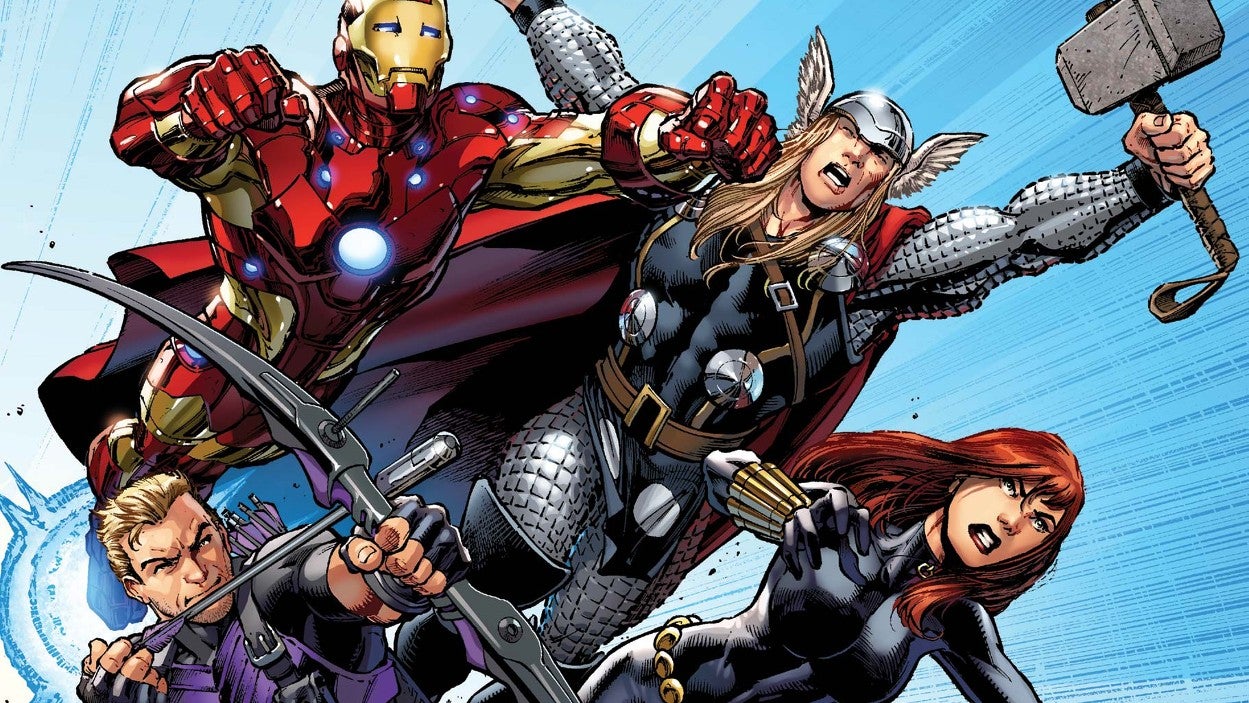 Enad Global 7 (EG7) has announced the cancellation of Daybreak Games' Marvel MMORPG.

"Based on the re-evaluation of the development risk profile, size of investment, and the long-term product portfolio strategy for the group, the board has decided to change the development priorities and reallocate resources within the group to focus on alternative long-term projects," the company stated today.

EG7 went on to reveal it had originally planned to invest more than SEK 500m (£40m) in this project over the coming few years.


.: Activision Blizzard employees form anti-discrimination committee for worker rights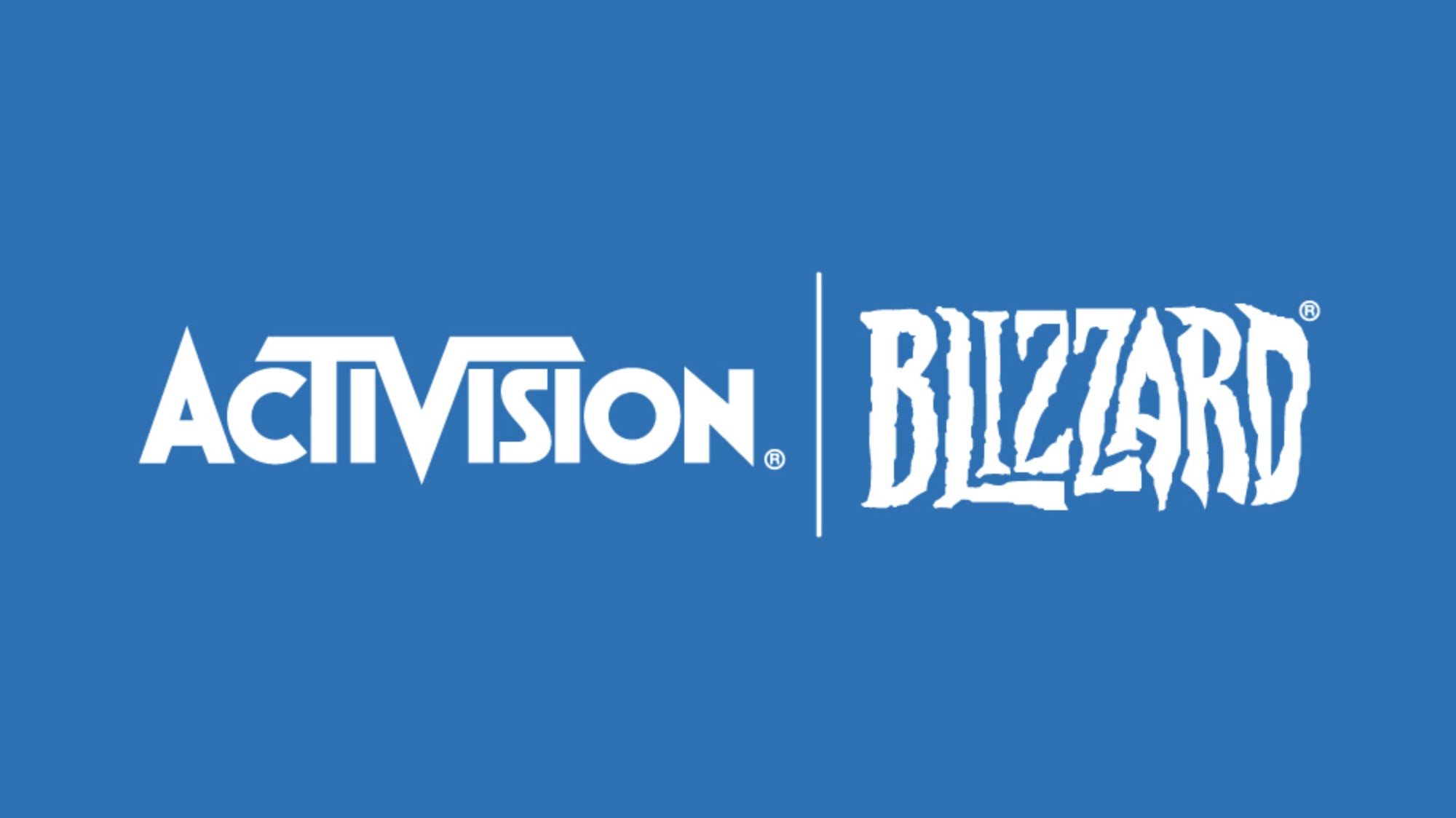 A new staff group within Activision Blizzard has been formed to fight for worker rights.

The Worker Committee Against Sex and Gender Discrimination has been founded by 12 current and former staff members, including high-profile ABetterABK member Jessica Gonzalez, and has presented a list of demands to embattled boss Bobby Kotick, The Washington Post reported.

Issues raised include improvements to private breastfeeding areas, an end to undocumented meetings with HR, improved support for transgender employees, two weeks extra paid time off for parental leave (up to 12 weeks), and the need for independent investigations into allegations of discrimination.


.: Dino Crisis image spotted on PS Plus in Asia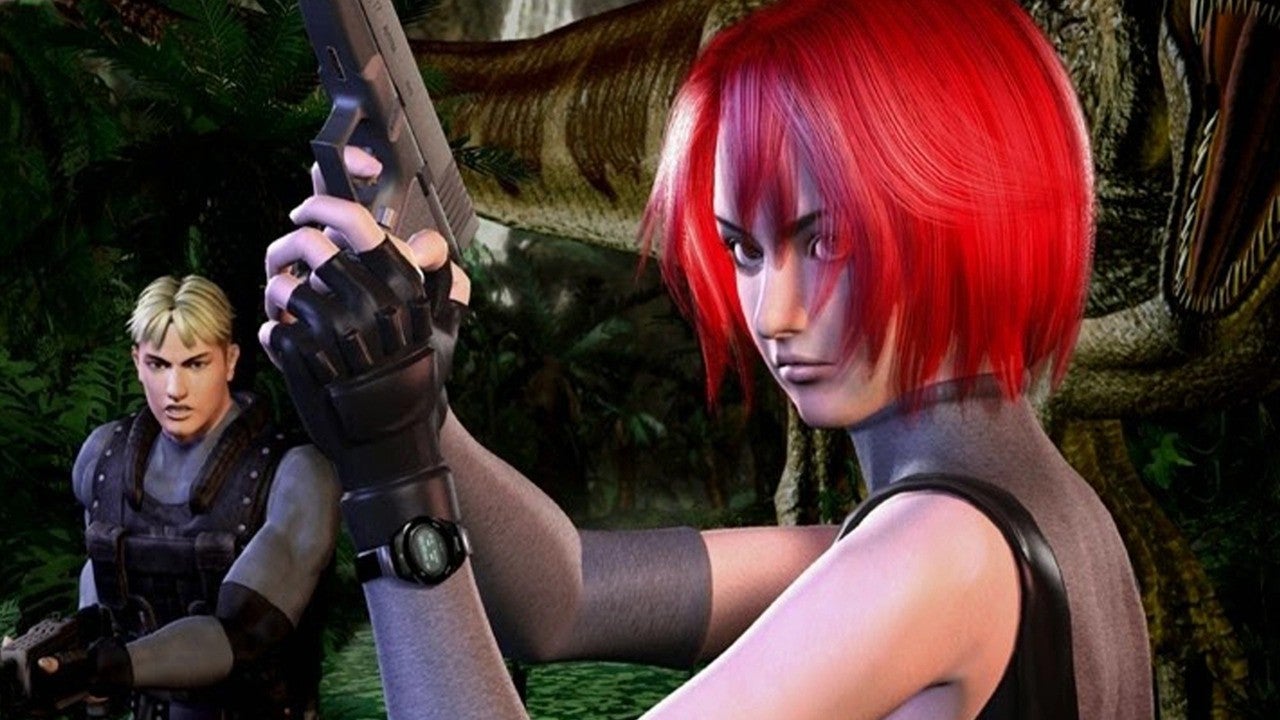 PS Plus subscribers in Asia have spotted artwork for PS1 classic Dino Crisis, suggesting it could be added to the service soon.

Currently, the game is not included in the catalogue, which - judging by its Asian launch this week - has fewer games than expected.

However, users in Asia have spotted artwork of the lead character from Dino Crisis used as the cover for classic games, suggesting it could be added soon.


.: New PlayStation Plus demos are different lengths depending on game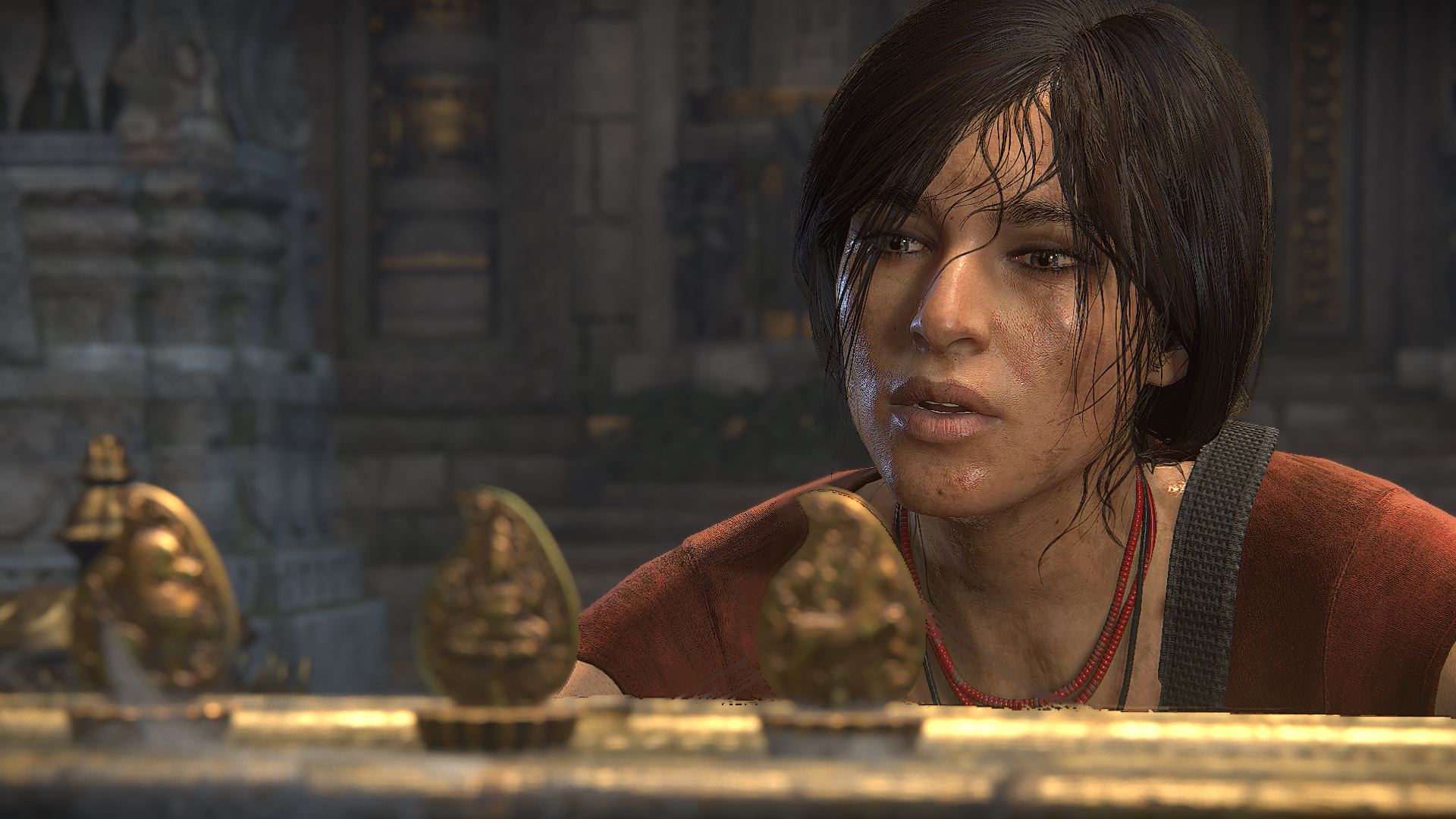 With Sony's new look PlayStation subscription service now in full swing in Asia, we are getting more and more snippets of information about what it actually offers. This includes a closer look at some of the game trials that are available through the service. However, this feature is not going to take a one size (or length) fits all approach.

As noticed by PSVortex, games such as Horizon: Forbidden West and Cyberpunk 2077 will have trials lasting five hours, which seems a fairly generous offering.

Meanwhile, other titles such as the recently released Uncharted: Legacy of Thieves collection and WWE 2K22, only offer trials for two hours.


.: The Video Game City Week: on the vivid authenticity of Midgar's slums

Welcome back to The Video Game City Week. Next up, a visit to some familiar slums.

Midgar's slums

I often think about the playful, deceptively mundane poetry in the word 'skyscraper'; a building so tall, so gross, that it can wound the skyline. Midgar's slums have no real sky. And yet, in their vivid authenticity, stand taller than the places above them. Shops and houses hewn from a hodgepodge of discarded industrial scrap, made warm with smatterings of personal effects. Inside giant pipes, abandoned vehicles, and steel shacks, the people of the slums live and work. Midgar isn't the only video game city to craft class division into its spatial topography, subterrain to skyscraper, but it's the one that sticks with me as the most effective: a depiction of a marginalised class refashioning their segmented, stingy share of a city, turning a disused space into a physical extension of struggle, ingenuity, and resolve.


.: Real-life Polish Witcher School closes amid political concerns as licence is pulled by CD Projekt Red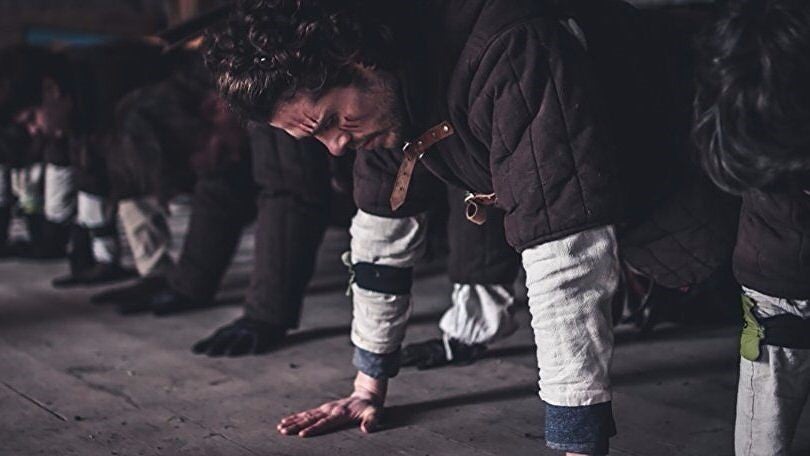 The Witcher School live-action role-play events in Poland, one of which I attended in 2016, have come to an end because of a contractual termination by CD Projekt Red over use of The Witcher name. The exact reasons why are potentially political but also unclear.

5 Żywiołów (5 Elements), the company behind the events, alleges that CD Projekt Red pulled the licence because of a staff member's involvement with the ultra-conservative Polish Catholic organisation Ordo Iuris, which is anti-abortion, anti-LGBTQ+, and rejects the idea of gender equality.

The staff member in question, Ania Wawrzyniak, is the wife of 5 Żywiołów founder Dastin Wawrzyniak. And according to a Facebook post co-signed by brothers Dastin and Dominic Wawrzyniak, Ania worked as a lawyer for the company for around two years (between 2017 and 2019, they later specified).


.: Pokémon-like MMO Temtem leaves early access this September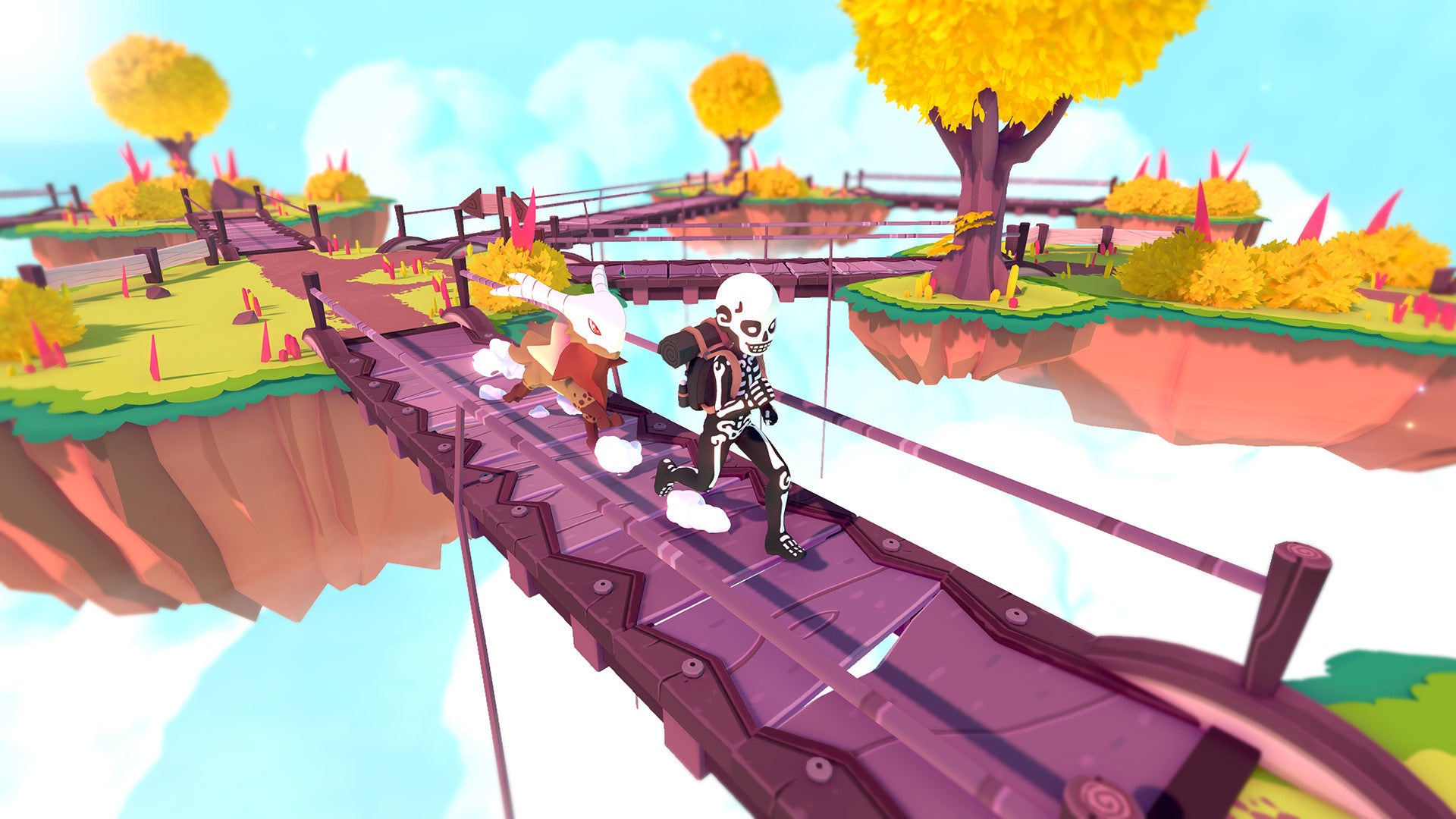 Temtem, developer Crema's massively multiplayer riff on Pokémon, will be leaving early access and getting its full PS5, Xbox Series X/S, Switch, and PC release on 6th September.

Temtem, you might recall, entered Steam early access back in January 2020, selling over half a million copies in its first month of release. Crema has been steadily expanded the game's core creature-collecting and battling action since then - introducing the likes of new Temtem, new islands to explore, and new social and competitive features, not to mention launching an early access version for PS5 - and update 1.0 is now finally in sight.

After more than two years in early access, Temtem is already pretty feature rich, with its pre-release version including the bulk of its story campaign across the Airborne Archipelago, well over 100 Temtem to catch, co-op play, competitive multiplayer, clans, housing, trading, and tournaments. However, its final release promises a number of new additions.


.: The Sims 4's long-awaited customisable pronouns feature is finally here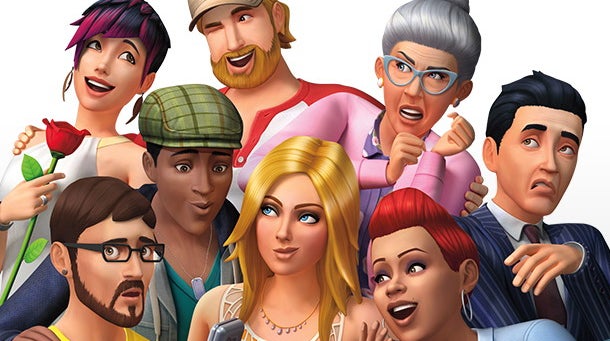 The Sims 4's long-awaited customisable pronouns feature has finally arrived - albeit in English only to begin with - and is available now as part of the game's latest update.

Developer Maxis confirmed it was investigating ways to introduce expanded pronoun options to The Sims 4 last May - following a community petition signed by more than 22,000 people - and players got a first look at the feature's progress during a livestream earlier this year.

And now, with some additional development time under its belt, Maxis has pushed the first iteration of its customisable pronouns feature - developed in conjunction with LGBTQ+ nonprofit organisations It Gets Better and GLAAD - live, delivering what it calls a further step "in the direction of a more inclusive experience for Simmers".


.: Call of Duty: Modern Warfare 2 gets October release date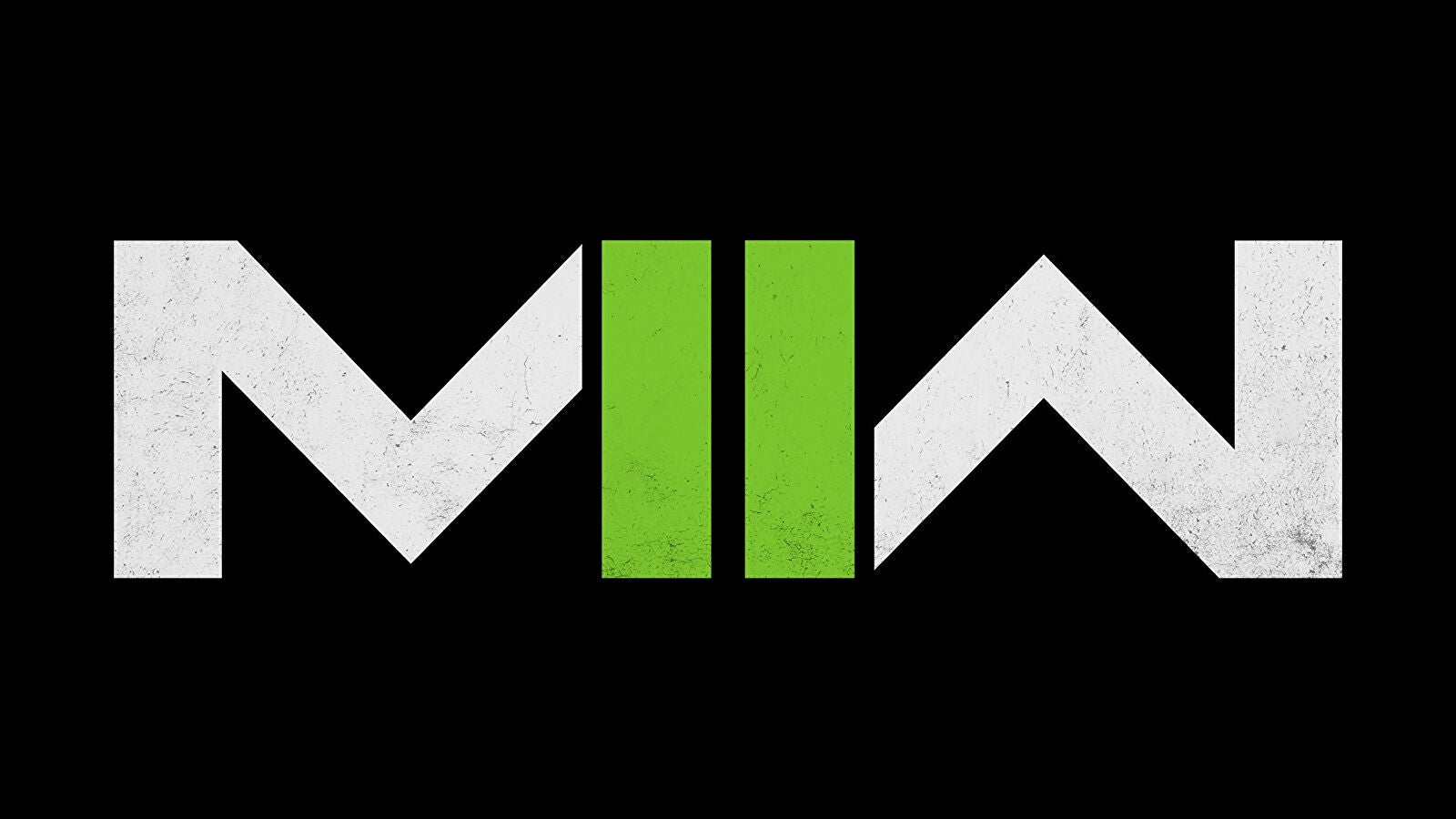 Developer Infinity Ward's next instalment in the long-running Call of Duty series, which was previously confirmed to be near-future sequel Modern Warfare 2 (not to be confused with the 2009 game of the same name), will launch on 28th October. Platforms have yet to be detailed.

Activision Blizzard formally revealed Modern Warfare 2 and its logo in April - after months of rumours and even an official pre-announcement announcement in February.

Following today's release date confirmation, specifics remain extremely light, but the gameplay-free trailer accompanying Activision Blizzard's announcement does include a description revealing a smidgeon more of what's in store.


.: Hazard Zone to be deprioritised as Battlefield 2042 lays the way for its first season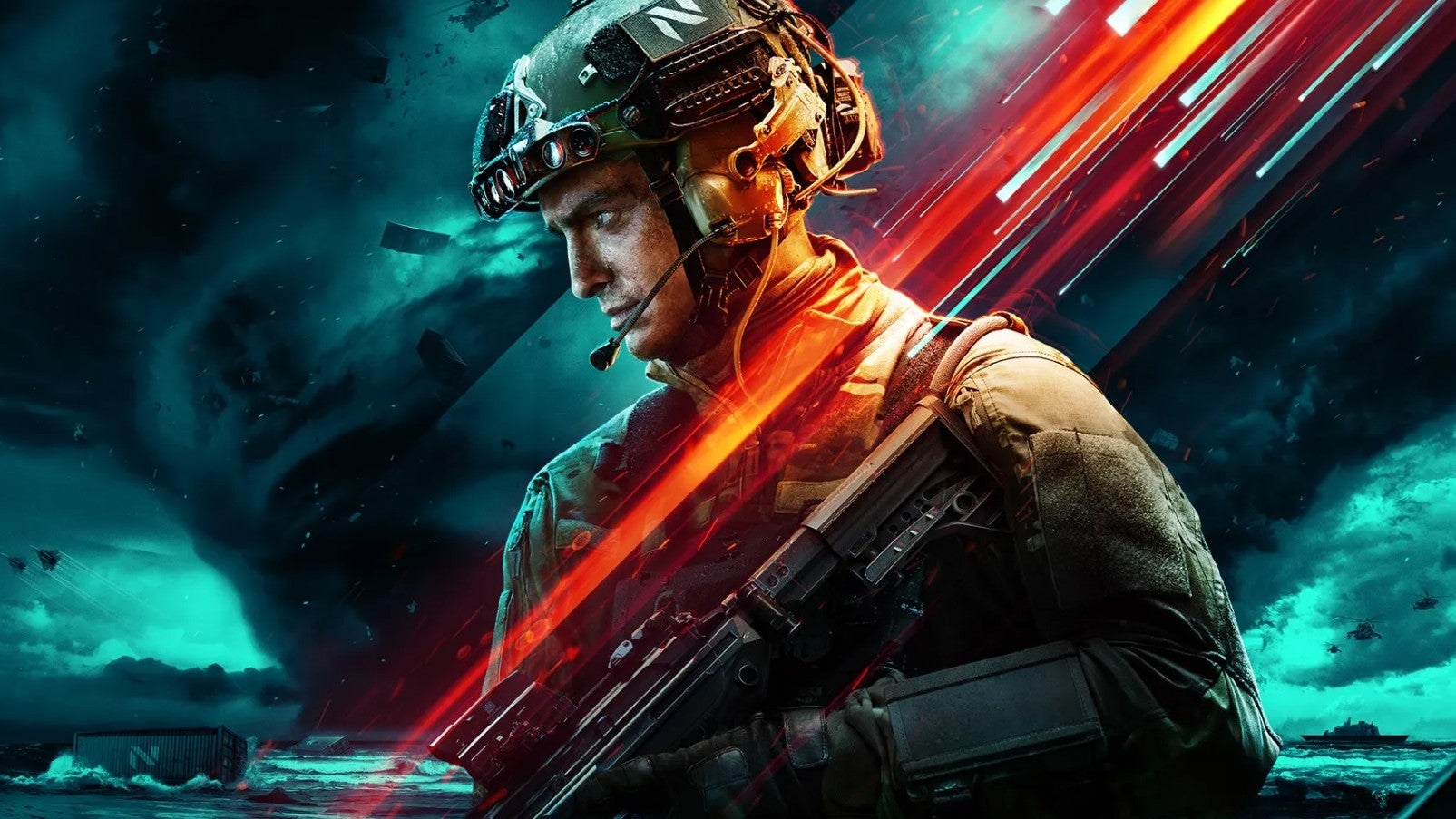 Battlefield is as famous for its troubled launches as it is its sandbox multiplayer, but even by its own standards 2042 has been something of a disaster - lumpy, incomplete and with some less than popular decisions along the way such as the expansive maps designed to accommodate the newly expanded 128 player count and the introduction of specialists.

DICE at least does have some previous in turning around a shaky ship - Battlefield 4 went from a disastrous launch to become one of the most celebrated in the series - and is making the right noises ahead of the belated launch of Battlefield 2042's first season next month.

While we're not yet privy to the full reveal, a discussion between creative director Lars Gustavsson, senior producer Ryan McArthur and community manager Freeman outlined the studio's commitment to Battlefield 2042 - interesting itself in light of comments made by EA boss Andrew Wilson to investors earlier this month that suggested development on the series is being rethought - as well as what changes to expect.


.: Assassin's Creed Valhalla update adds new building to your settlement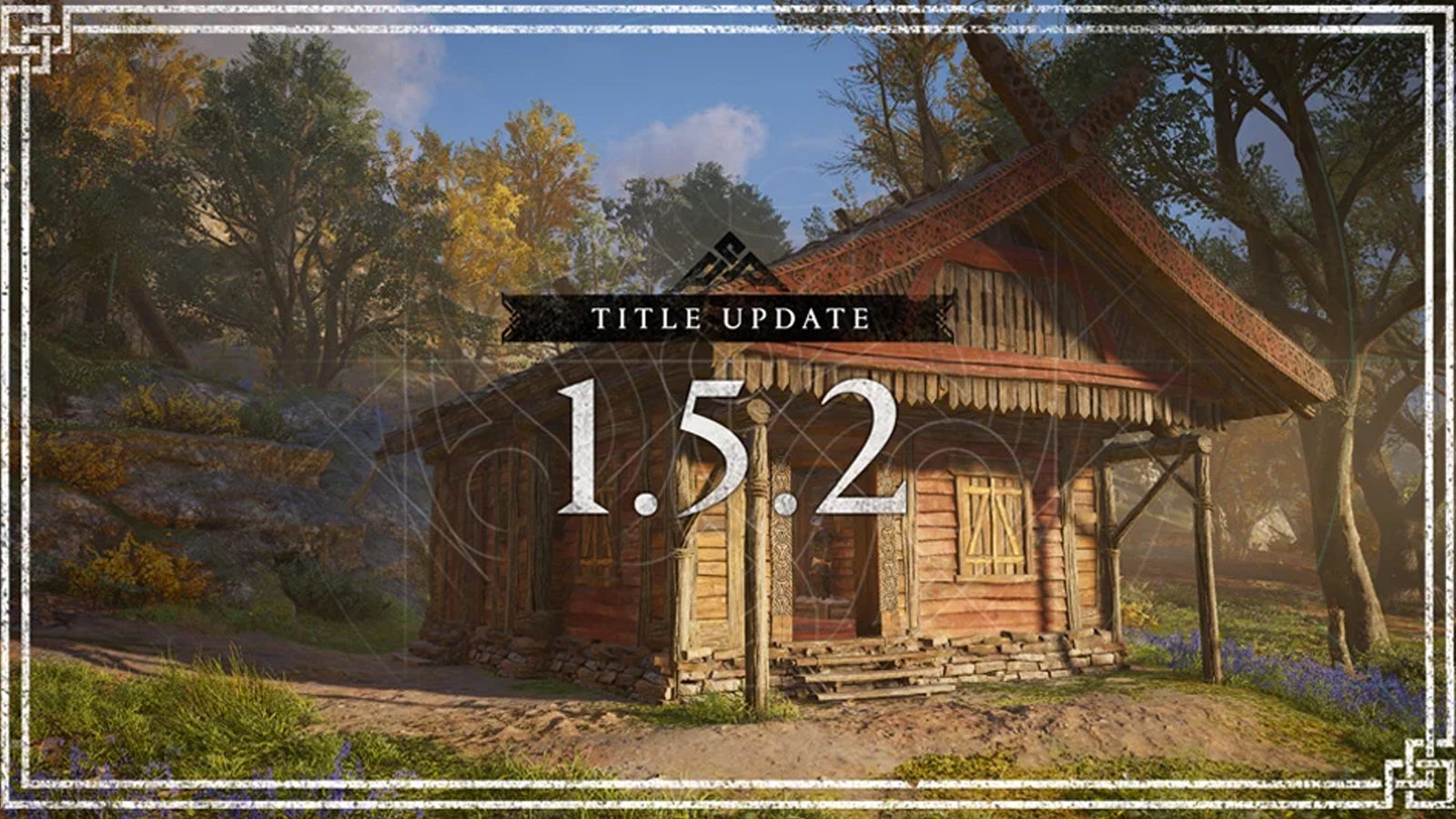 This month's Assassin's Creed Valhalla update adds a fresh area to your Ravensthorpe settlement, tied into a neat new gameplay feature: gear loadouts.

Constructing the new armory hut will let you show off up to five loadouts and easily swap between them via the game's main menu, so you can build gear for specific situations and shuffle amongst them on the fly.

It's a handy feature which was also added post-launch to Assassin's Creed Odyssey, Valhalla's predecessor, and no doubt will also encourage a few people to go splash out further on some of this game's flashier cosmetic armour sets. Here's how it looks:


.: Automatic log out removed from Final Fantasy 14 in latest patch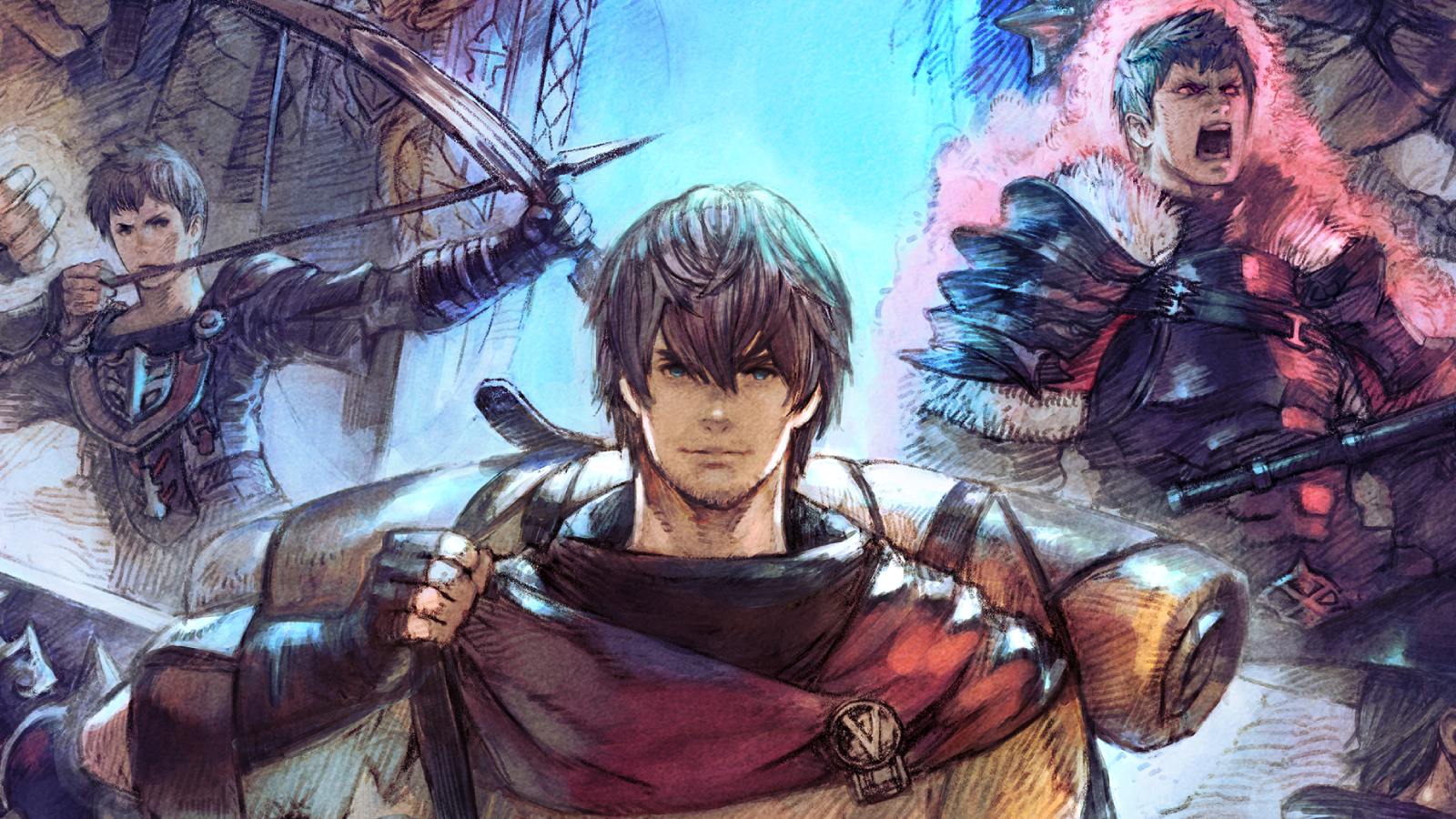 The latest patch for Final Fantasy 14 has removed the automatic log out function when players are inactive for 30 minutes.

The function was included last year to ease congestion in the ever-popular MMORPG, as players complained about long queue times due to overloaded servers.

However, its removal in this latest patch suggests that congestion is finally easing.


.: The Legend of Zelda: Breath of the Wild player discovers new detail in game's final memory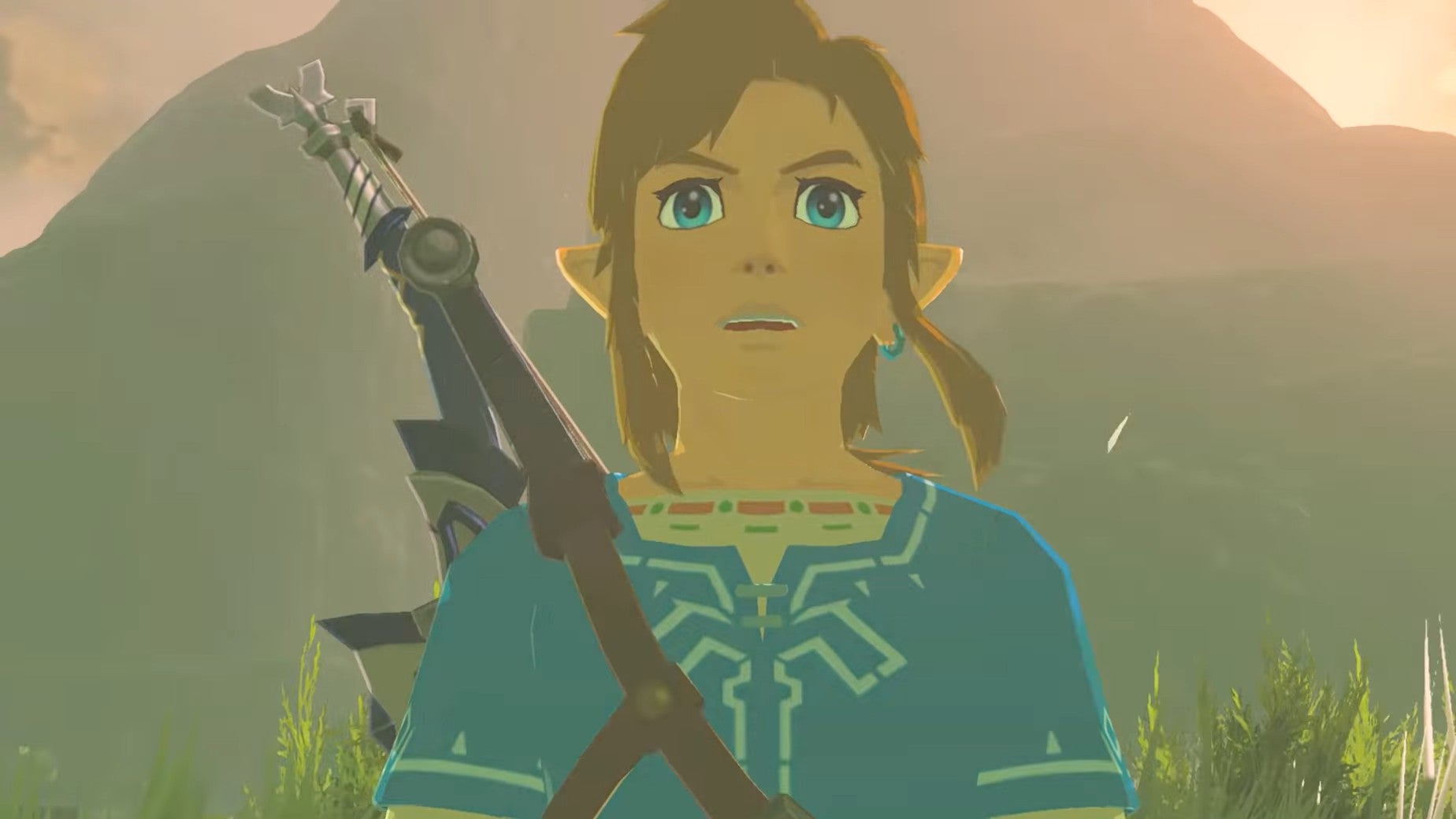 The Legend of Zelda: Breath of the Wild may be well over five years old now, but its community is still uncovering charming little details that have been tucked away by Nintendo. One such find has recently surfaced, and it involves the final memory Link uncovers towards the game's close.

Those who have played through Breath of the Wild will know that Link slowly starts to regain his memories of the events before and during the Great Calamity as the game progresses (of course, this being Breath of the Wild, you could also blast through without collecting a single one of these memories if facing off against Ganon with the bare essentials is more your thing).

The final memory can only be discovered when players have collected the 12 others scattered across Hyrule and cannot be happened upon by accident (which incidentally is how I found most of them - my geographical recognition was pretty poor during my first playthrough).


.: Jetstream Sam meme appears to have given Metal Gear Rising: Revengeance a boost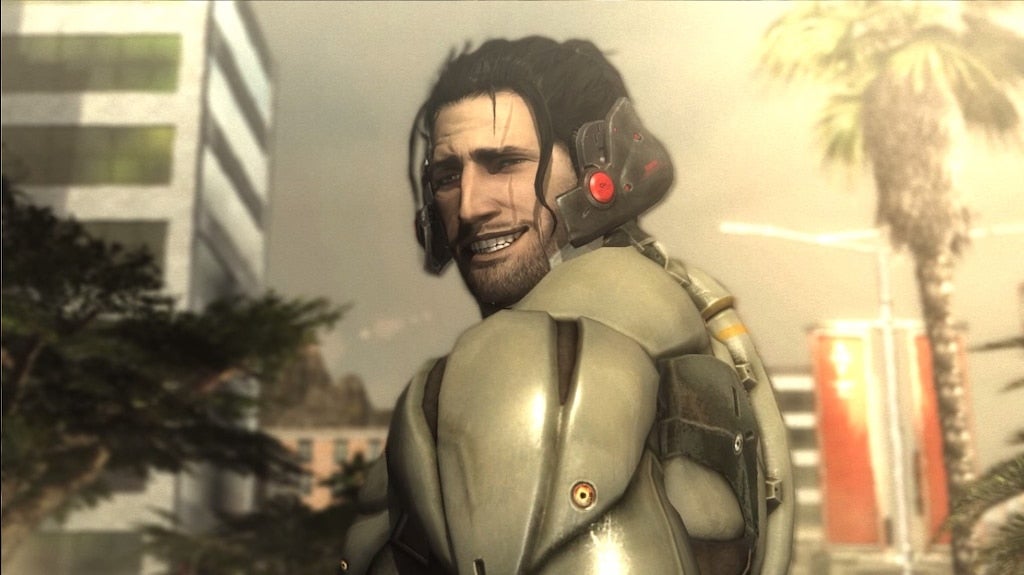 Metal Gear Rising: Revengeance is seeing a surge in players, reportedly down to a meme.

The Metal Gear Solid spin-off from Platinum Games was first released in 2013 on PS3 and Xbox 360 (with a PC release in 2014), but has recently seen a rise of 1000 percent in its average concurrent Steam players.

That's been put down by some to the recent popularity of the Jetstream Sam meme, spotted by IGN.


.: The Lord of the Rings: Gollum releases this September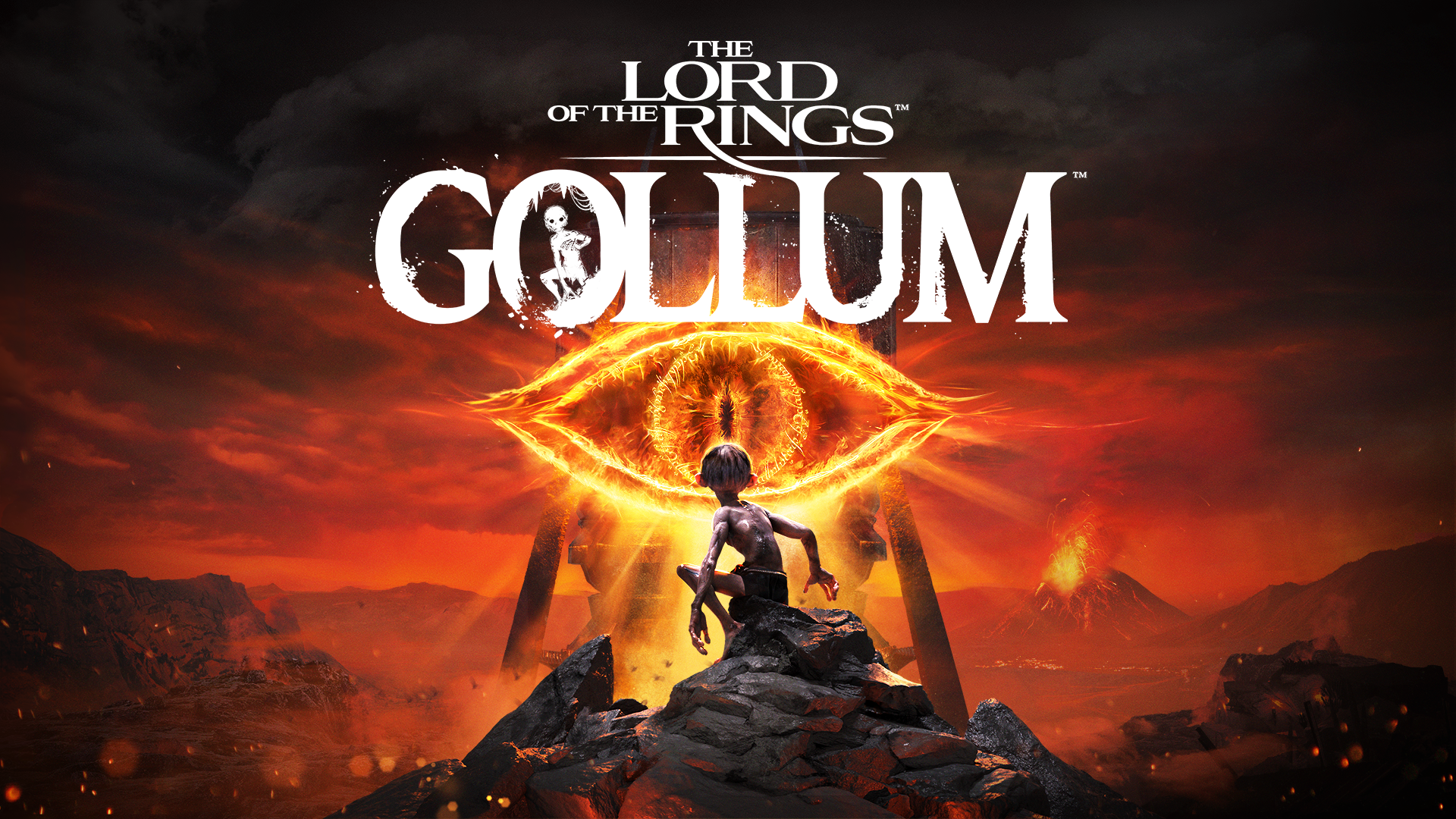 Sneaky stealth game The Lord of the Rings: Gollum will release on 1st September for PC, PlayStation 4/5, Xbox One, and Xbox Series X/S, developer Daedalic has announced. A Nintendo Switch launch will follow later this year, although there's no exact date for this as yet.

"The Lord of the Rings: Gollum, based on the legendary The Lord of the Rings trilogy of books by JRR Tolkien, tells of Gollum's experiences from behind-the-scenes in the first chapters of The Fellowship of the Ring," writes Daedalic. "After losing his precious ring to Bilbo Baggins, Gollum decides to leave the Misty Mountains and embark on a perilous journey that leads him from the dungeons of Barad-dûr to the realm of the Wood-elves in Mirkwood.

"In order to survive the dangers of his journey through Middle-earth, Gollum has to sneak and climb and use all his cunning." As part of a hands-off preview last week, I got to see some of this cunning in action.


.: Pokémon Go confirms arrival of Ultra Beasts

Pokémon Go has teased the imminent arrival of Ultra Beasts - the powerful cluster of creatures that invaded Pokémon Sun and Moon via extra-terrestrial wormholes from another dimension.

The below teaser shows Nihilego, a Rock/Poison-type which looks like a big space jellyfish. It's actually one of the more normal-looking Ultra Beasts, which were specifically designed to appear alien in the traditional Pokémon world.

We also get a glimpse of a figure dressed in the uniform of the Ultra Recon Squad. Will these be new PVE enemies in the game's overworld? Or is this just a snazzy outfit for your avatar to wear? Here's a look:


.: OlliOlli World's Void Riders expansion puts an extraterrestrial twist on one of 2022's finest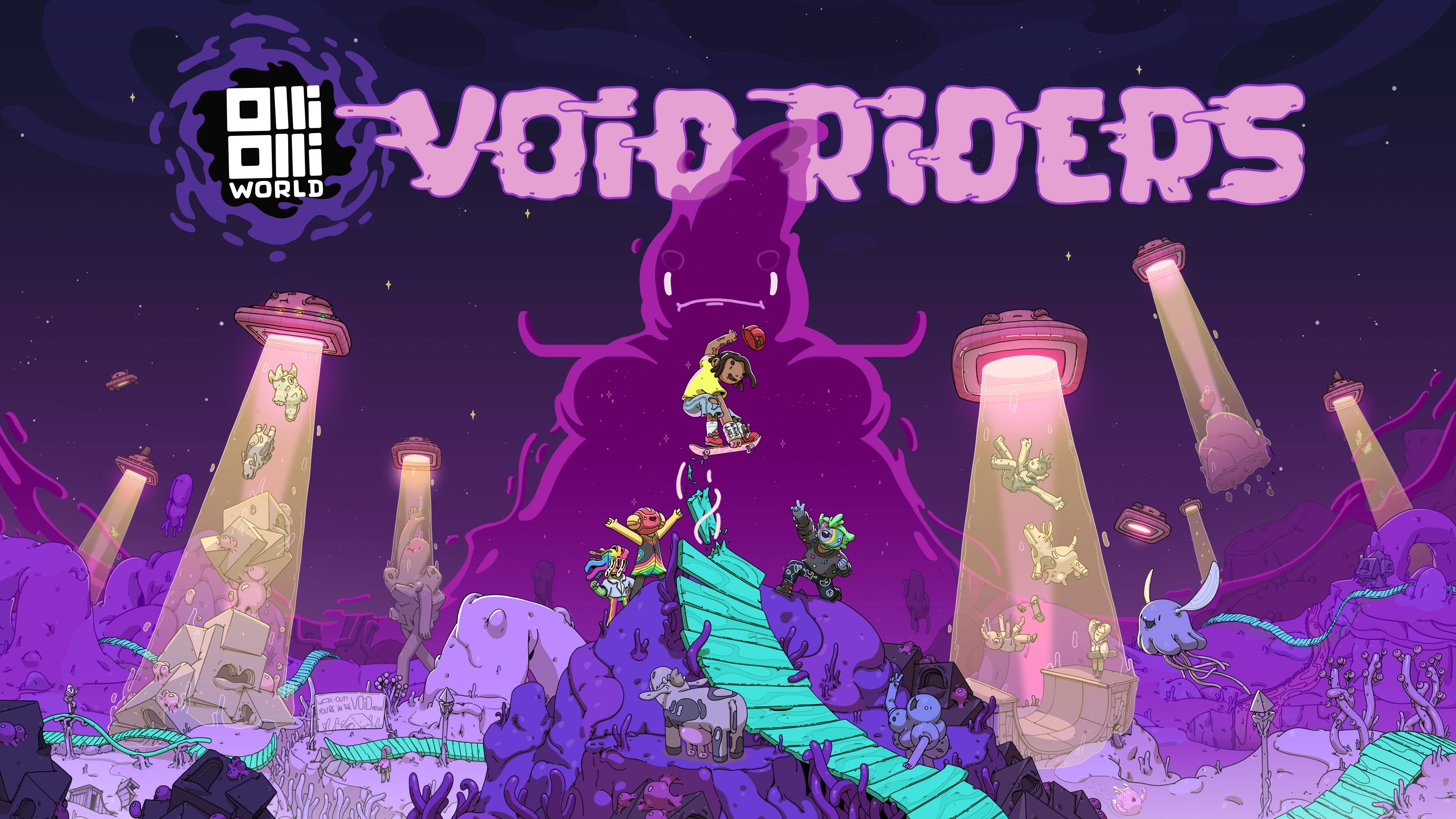 My daughter has a question about OlliOlli World. Simply put: in a game where you die and restart a lot, maybe ten, fifteen, twenty times a level, does it help if it's funny? Did the team at Roll7 make OlliOlli World funny on purpose, so we wouldn't all get furious?

Thomas Hegarty, the co-CEO and co-director at Roll7 is surprisingly willing to field a question from an eight-year-old who didn't even make it onto today's Zoom call (she's busy Skyping with Bethesda). "So in my opinion," he pauses for a second. "It's not necessarily comedy so much as giving the player something, right? So in this case, we're giving them a laugh. But in other cases, you can give them something else. And it's still: 'I've earned something through this death', rather than, 'I've just stopped, I've just failed.' For me at least it's about making sure that when the player does have those bad moments, it's also a good moment."

He laughs a little wistfully. "Earlier on in development, we actually had a - we had to get rid of this mechanic - but basically, when you slammed you could just fiddle with both sticks, and there wasn't really any rhyme or reason to what you're doing. You couldn't quite tell, but the more you did, or the less, the player just wiggles and worms along the ground. And it was brilliant. We really wanted to keep it in, but then it was just a QA nightmare, because you could slam down about 20 metres from the finish line and then slowly worm your way over the line."


.: The Video Game City: Jet Set Radio Future's Skyscraper District offers a bright urban night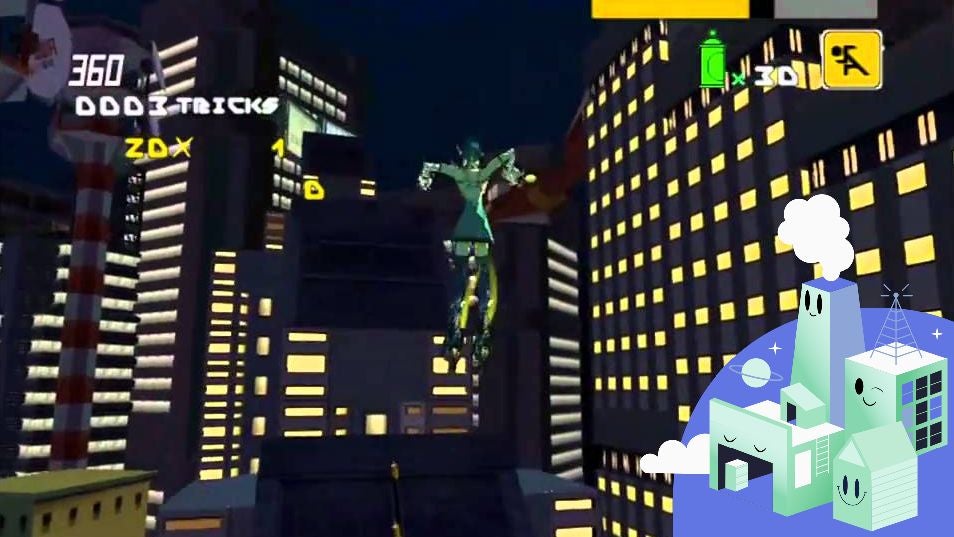 Welcome back to The Video Game City Week. Where else would we go for our city's rooftops? It has to be Jet Set Radio Future.

The Skyscraper District

The level I return to most often in Jet Set Radio Future - by now I've been returning for almost twenty years - is also the level that has never really made sense to me. As the name suggests, The Skyscraper District and Pharaoh Park is a level that covers two areas - a downtown hub of honey-coloured stone filled with pedestrians, and then...? Well, I'll get to that.


.: Xbox store leaks Destroy All Humans! standalone multiplayer DLC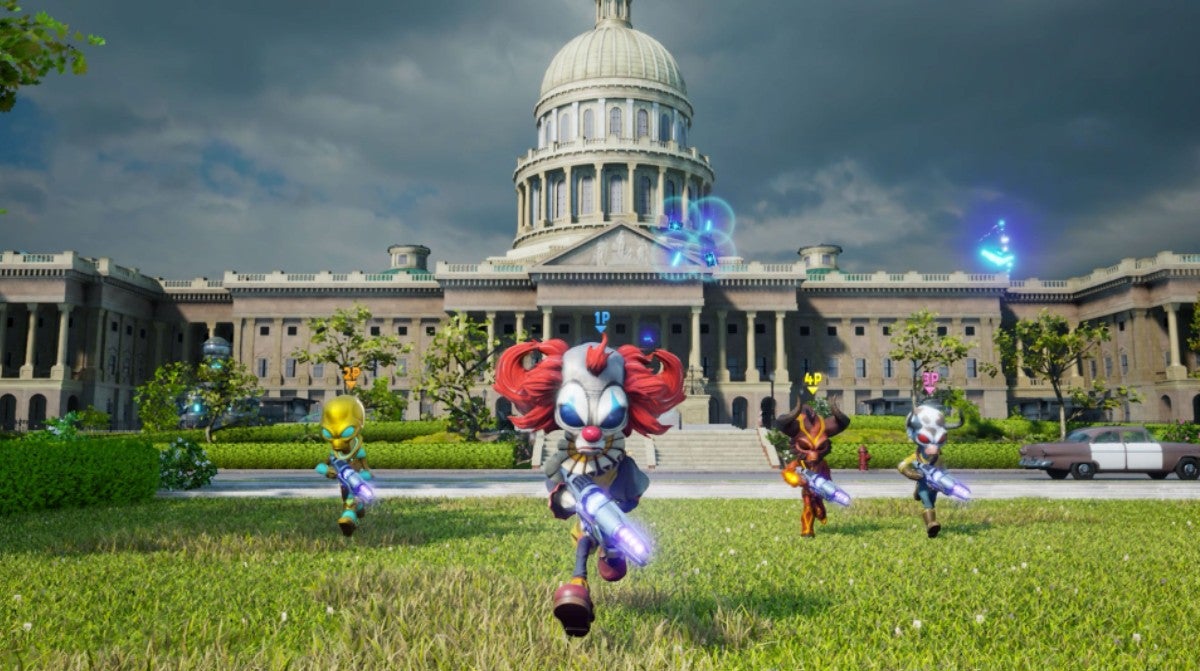 A new listing on the Xbox store has revealed the existence of a multiplayer "standalone DLC" for the Destroy All Humans! series known as Clone Carnage.

The sales page reveals the game will have six new maps for players to frolic around in, as well as four new modes – Rampage, Armageddon, Race and Abduction (via ResetEra).

Clone Carnage will seemingly support up to four-player multiplayer, or a local two-player multiplayer option with split screen gameplay. Additionally, it will support cross-gen play (at least on Xbox consoles) and have 4K Ultra HD.


.: GTA publisher Take-Two completes $12.7bn takeover of Farmville developer Zynga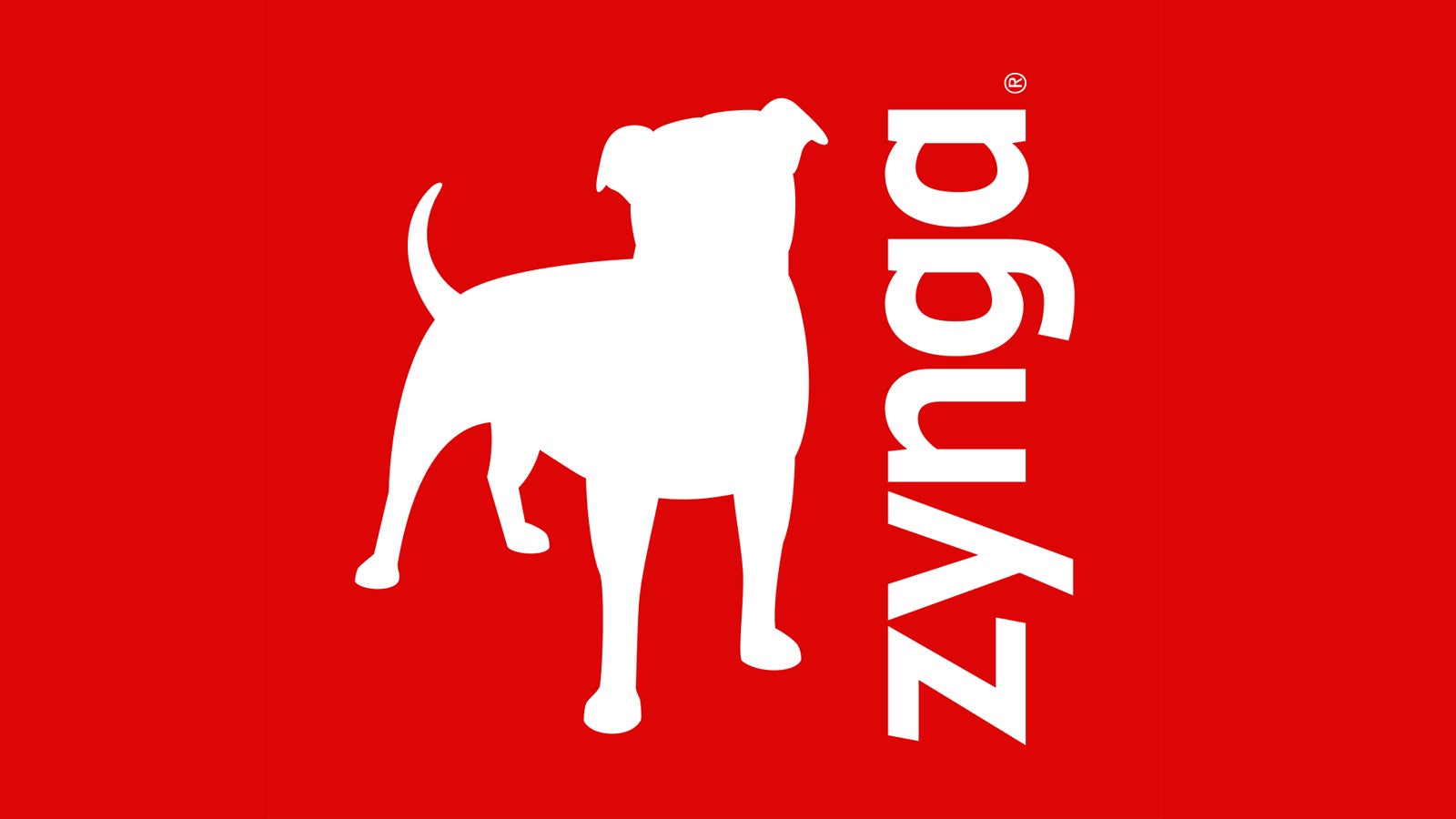 Take-Two has now completed its eye-catching $12.7bn purchase of Zynga, the mobile and social games maker behind hits such as Farmville, CSR Racing and Words with Friends.

The deal was first announced back in January, when it was briefly the most expensive video games acquisition of all time - until Microsoft's proposed $68.7bn buyout of Activision Blizzard.

Take-Two is the company behind some of video gaming's biggest names, such as Borderlands and Grand Theft Auto, Red Dead Redemption, BioShock and Mafia.


.: Capcom launches Dragon's Dogma anniversary website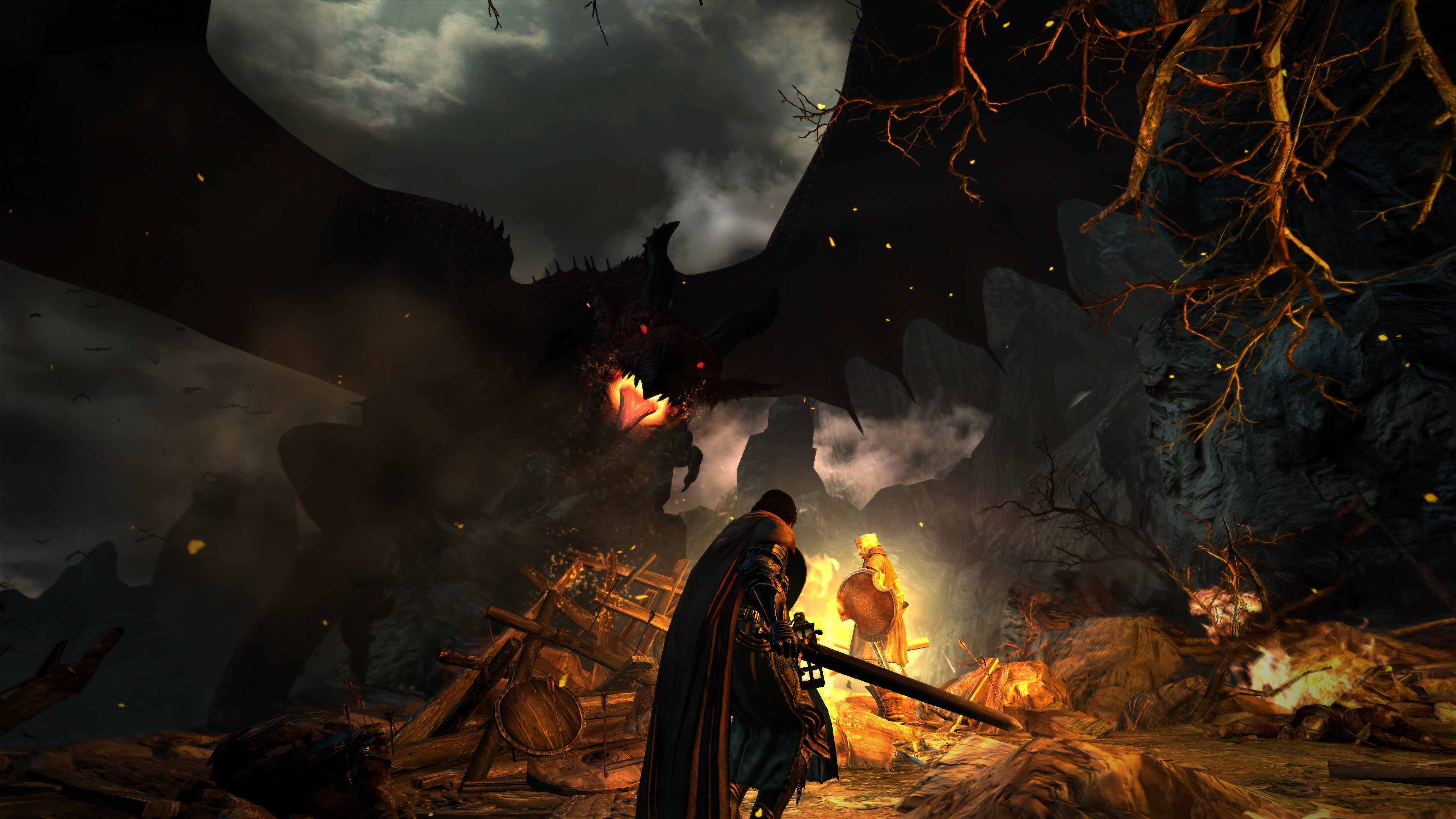 Capcom has launched an anniversary website for its cult RPG Dragon's Dogma, leading to speculation about the future of the series.

The game celebrates its tenth anniversary this May. Reads the website: "Thank you, Arisen, for taking up arms and braving through the impossible challenges laid ahead of you. We are forever grateful for your support throughout the years and hope you will join us in this momentous celebration of Dragon's Dogma!"

But why would Capcom go to such an effort for this game in particular?


.: TikTok testing launch of in-app gaming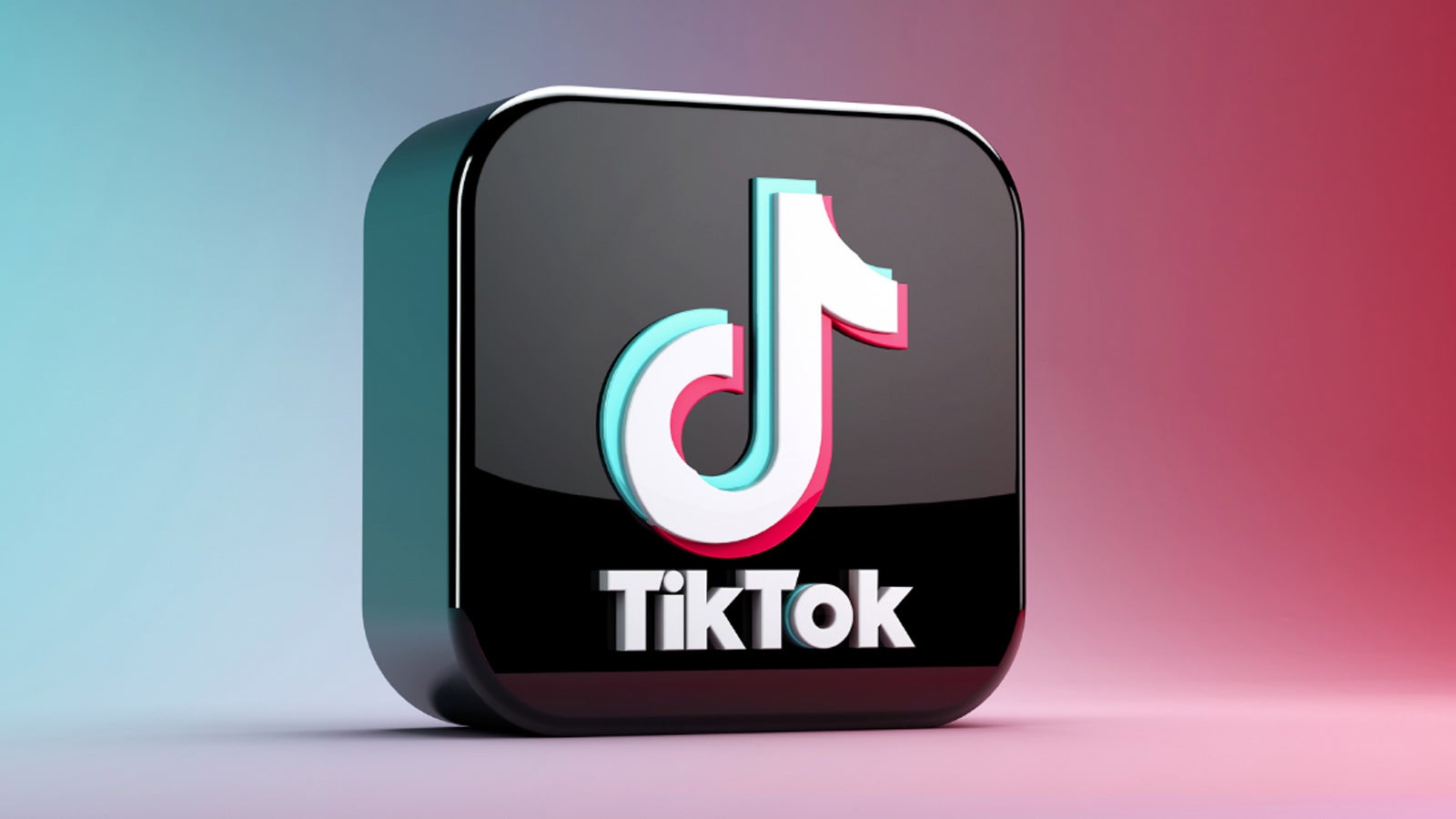 A new report has detailed plans by TikTok to enter the video games market.

The hugely-popular social app is conducting tests with in-app games in Vietnam, Reuters has said.

In response, Tiktok confirmed the gaming push, and said it was currently looking at bringing HTML5 games to its app from third-party pubishers such as Zynga.


.: Babylon's Fall second season extended as future of game re-evaluated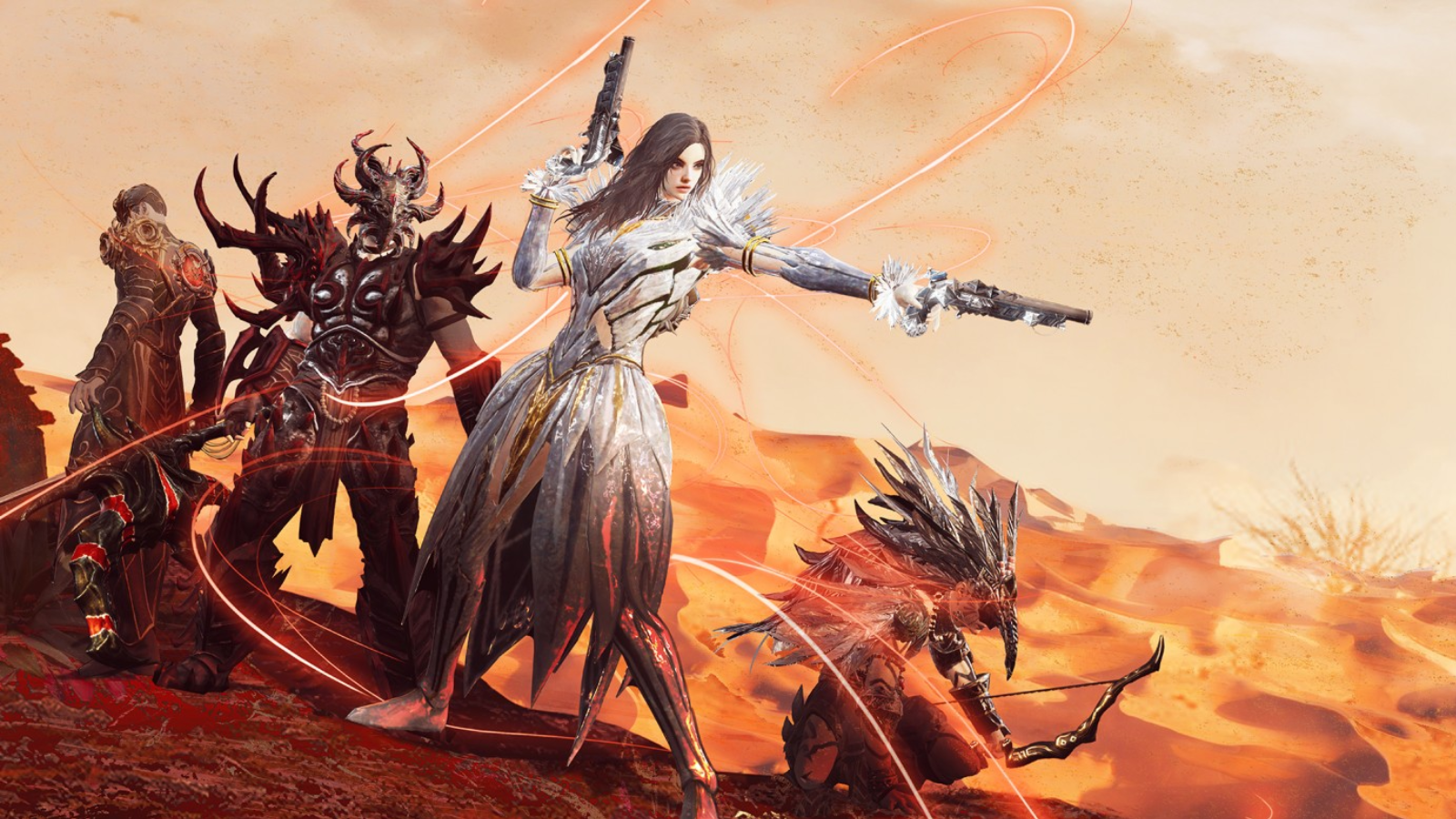 The second season of Babylon's Fall content - due next week - will now run for much longer, putting the future of the game into question.

Publisher Square Enix had originally planned each season to last three months, but now that's been doubled. "Based on the feedback we have received from our players, we feel that we need a period to re-evaluate the game's future operating roadmap", according to a blog post from last Friday.

"Season 2 will include the Ver. 1.2.1 small-scale update, but after that we will be using the extra three months of the season extension for development on the next update, and so will not be making any further updates or adding new content during that time.


.: Ron Gilbert and Dave Grossman reveal their one Monkey Island regret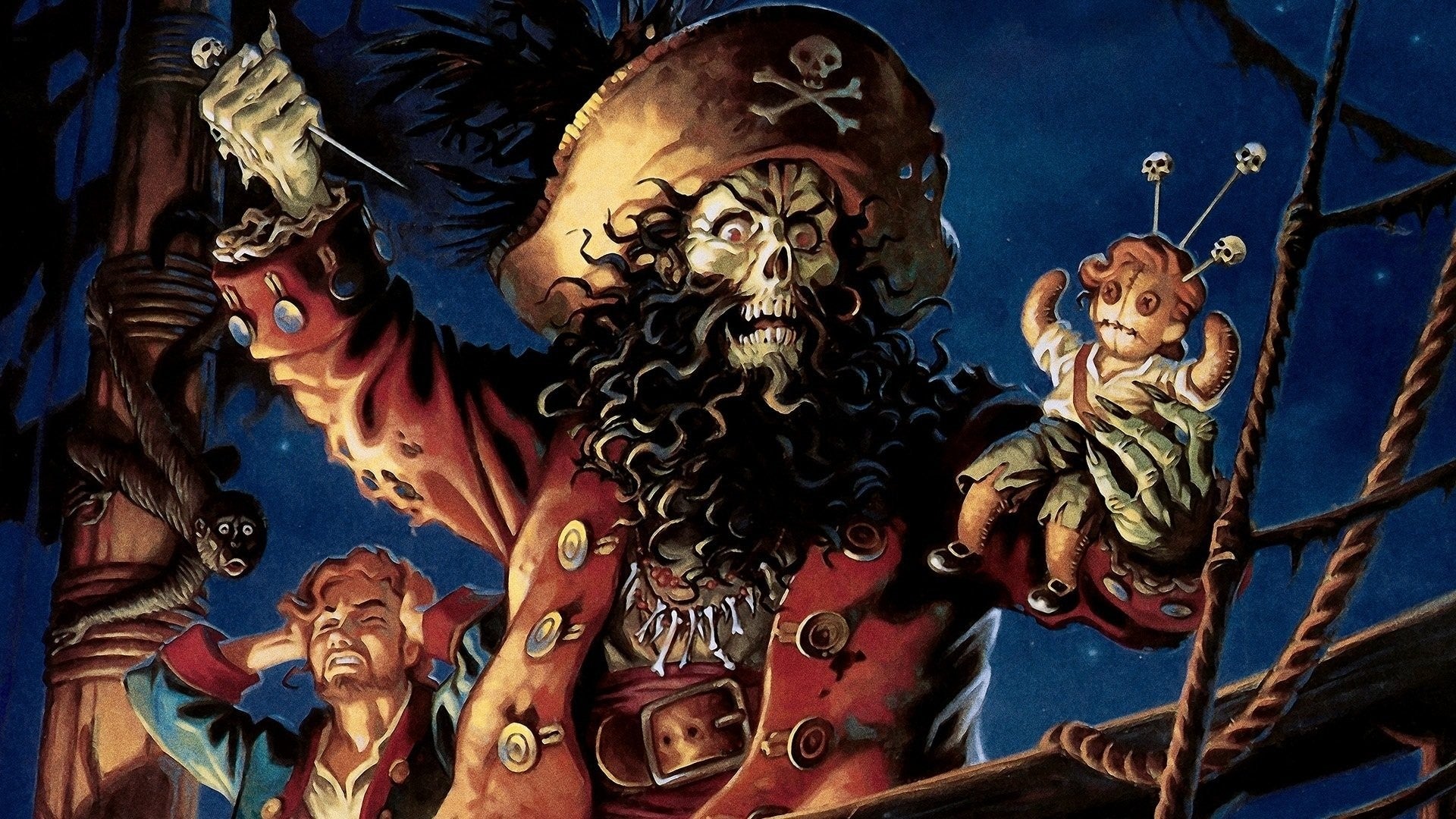 Ron Gilbert and Dave Grossman worked on both The Secret of Monkey Island and Monkey Island 2: LeChuck's Revenge all the way back in the early 90's. Now, the duo are returning to the series in the aptly named Return to Monkey Island and in the run up to its release have revealed the one puzzle they regret from their original time working on the series.

Chatting to GamesBeat, Gilbert and Grossman revealed the Monkey Wrench puzzle from LeChuck's Revenge, which saw Guybrush Threepwood using an actual monkey to activate a seemingly broken pump, was a mistake, calling it "notoriously unsolvable" and "not a good design on several levels".

"Even if you are an English speaker from a location where the tool in question is commonly called a 'monkey wrench,' and you realise that that's what you need, you still have to make an astonishing predictive leap about how your actions will create that tool," said Grossman. "Nothing in the game sets any of it up adequately."


.: The internet is far too horny for Elden Ring's wolfman Blaidd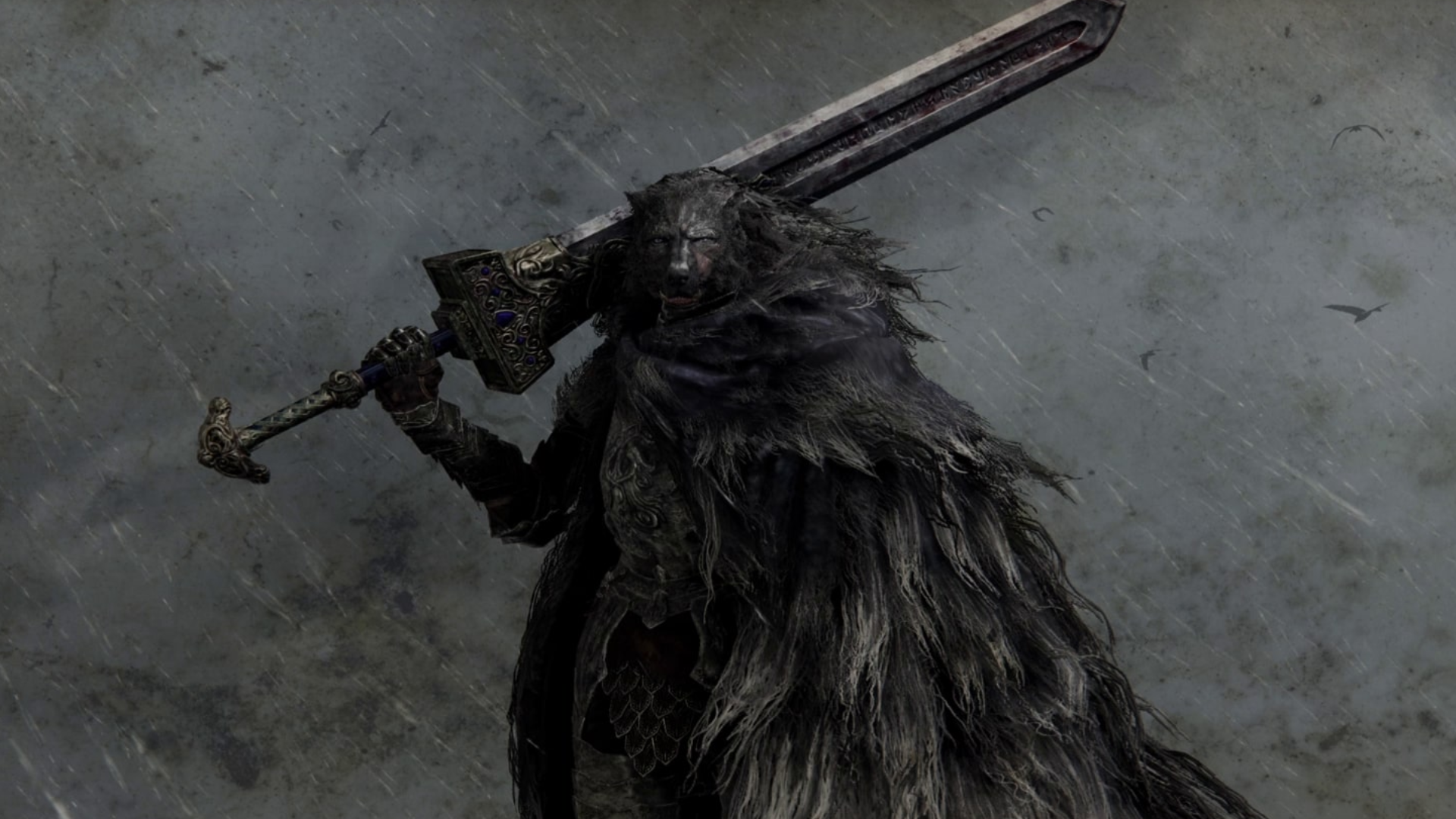 It seems plenty of people are thirsting after Elden Ring's sexy wolfman Blaidd. So much so, Buzzfeed has done a thirst tweet reaction video with voice actor Scott Arthur.

Blaidd, for the unaware, is an NPC in FromSoftware's epic who's half man and half wolf. He's involved in one of the game's main quests, helps players with one of the major bosses, and has had the furry community in a frenzy.

Welsh voice actor Arthur admits it too. "I know that he's caused quite a stir in the furry world, which I didn't know anything about until I looked on the internet," he says at the start.


.: PlayStation Plus launches in Asia, though fans say its catalogue has far fewer games than expected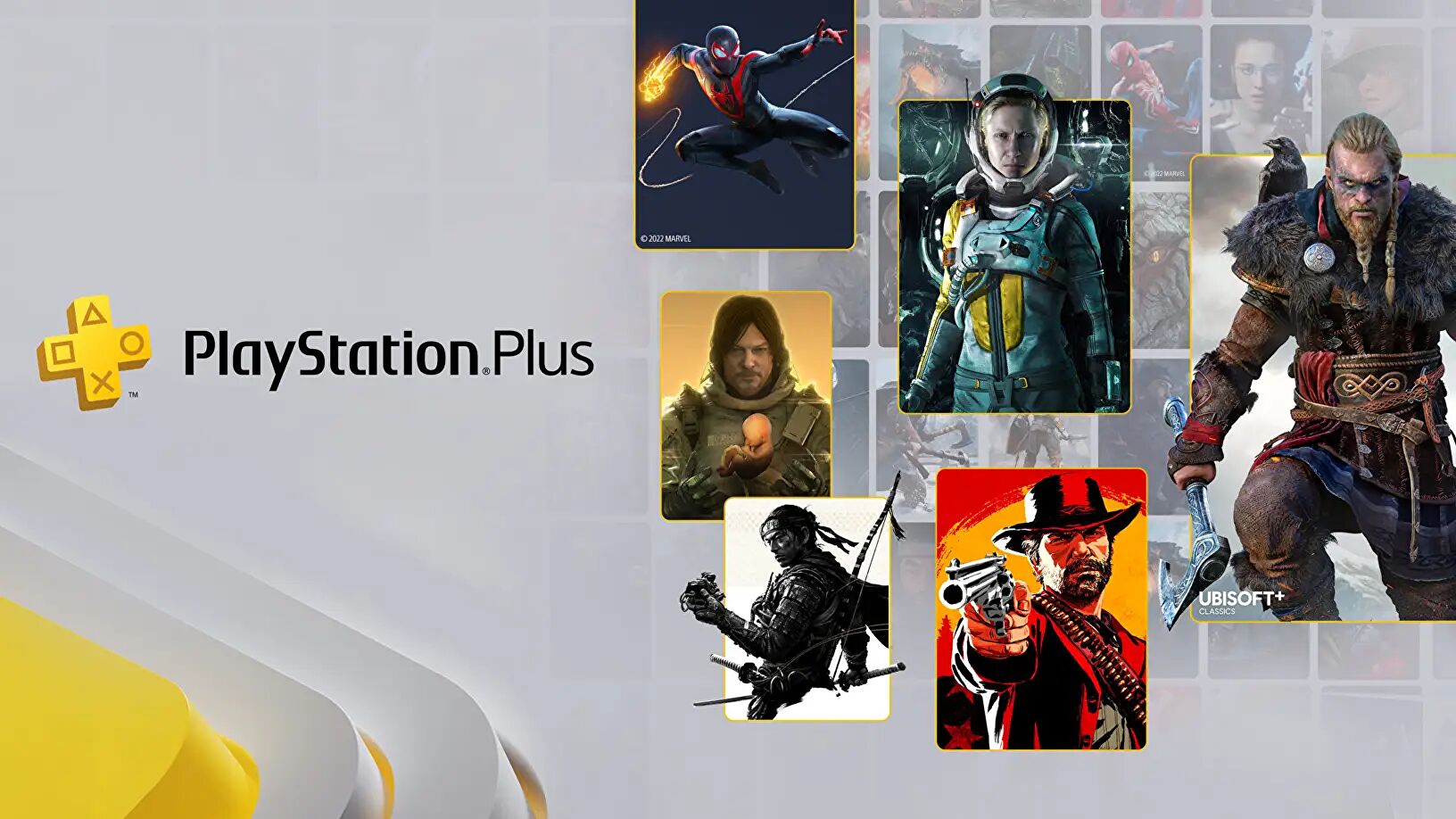 Sony's revamped PlayStation Plus subscription has now begun rolling out worldwide, and is available first in Asia from today.

The launch gives us our first proper look at the service's full catalogue of games - although fans say it contains far fewer titles in its catalogue than previously expected.

Indeed, a guide to PlayStation Plus published yesterday on the PlayStation blog mentions "700" games available across the subscription's various plans - a rough figure we've heard from Sony before - albeit with the caveat that these games will vary "over time and plan".


.: PS Plus is using PAL versions of first-party PS1 games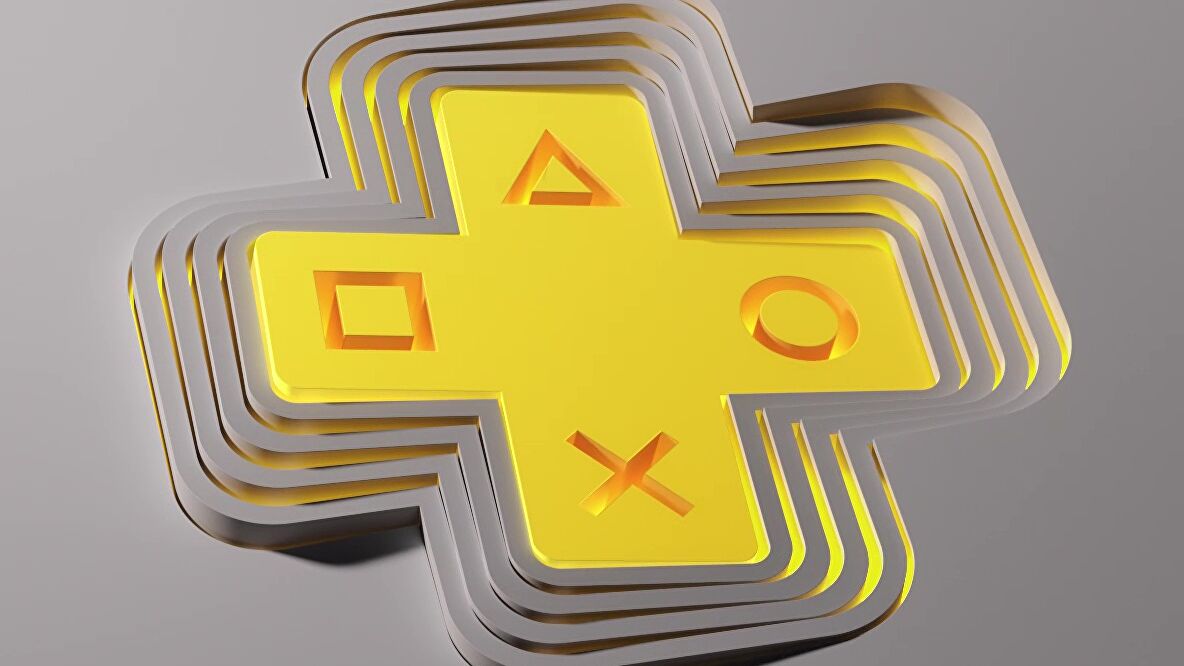 It appears that Sony is using the PAL version of PS1 classics in its PS Plus subscription.

The subscription has now launched in Asia, but - as spotted by VGC - some PS1 games are using the PAL (Europe, Australia, New Zealand) version instead of the NTSC (Asia, America).

That means they're presented in 50Hz instead of 60Hz, resulting in a lower refresh rate and therefore lower framerates.


.: The Video Game City Week: Yakuza's arcades are clean, oddly studious, and a delight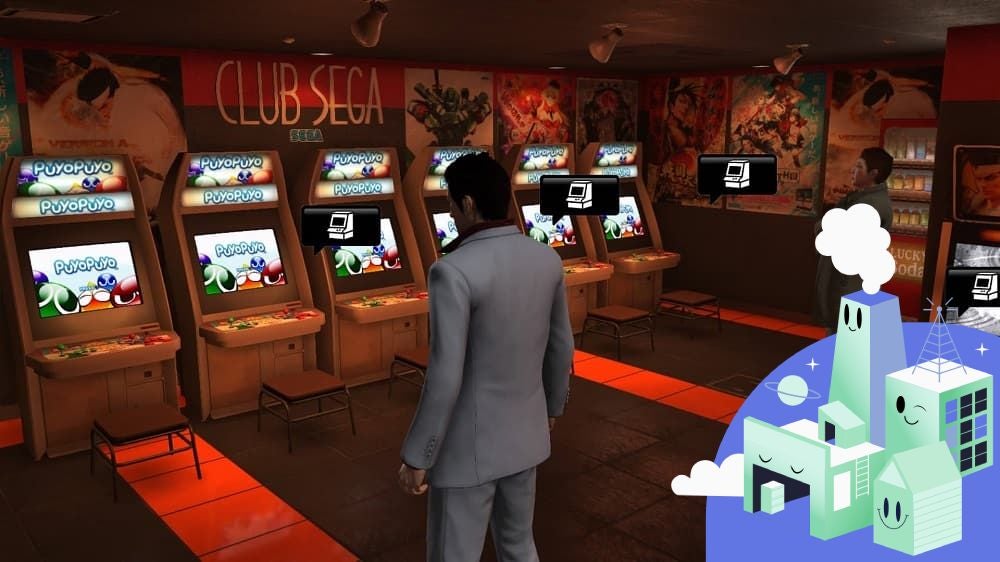 Welcome back to The Video Game City Week. Now: we'll need some arcades.

Yakuza's Arcades


.: Season Two's updates can't stop Halo Infinite feeling like an incomplete slog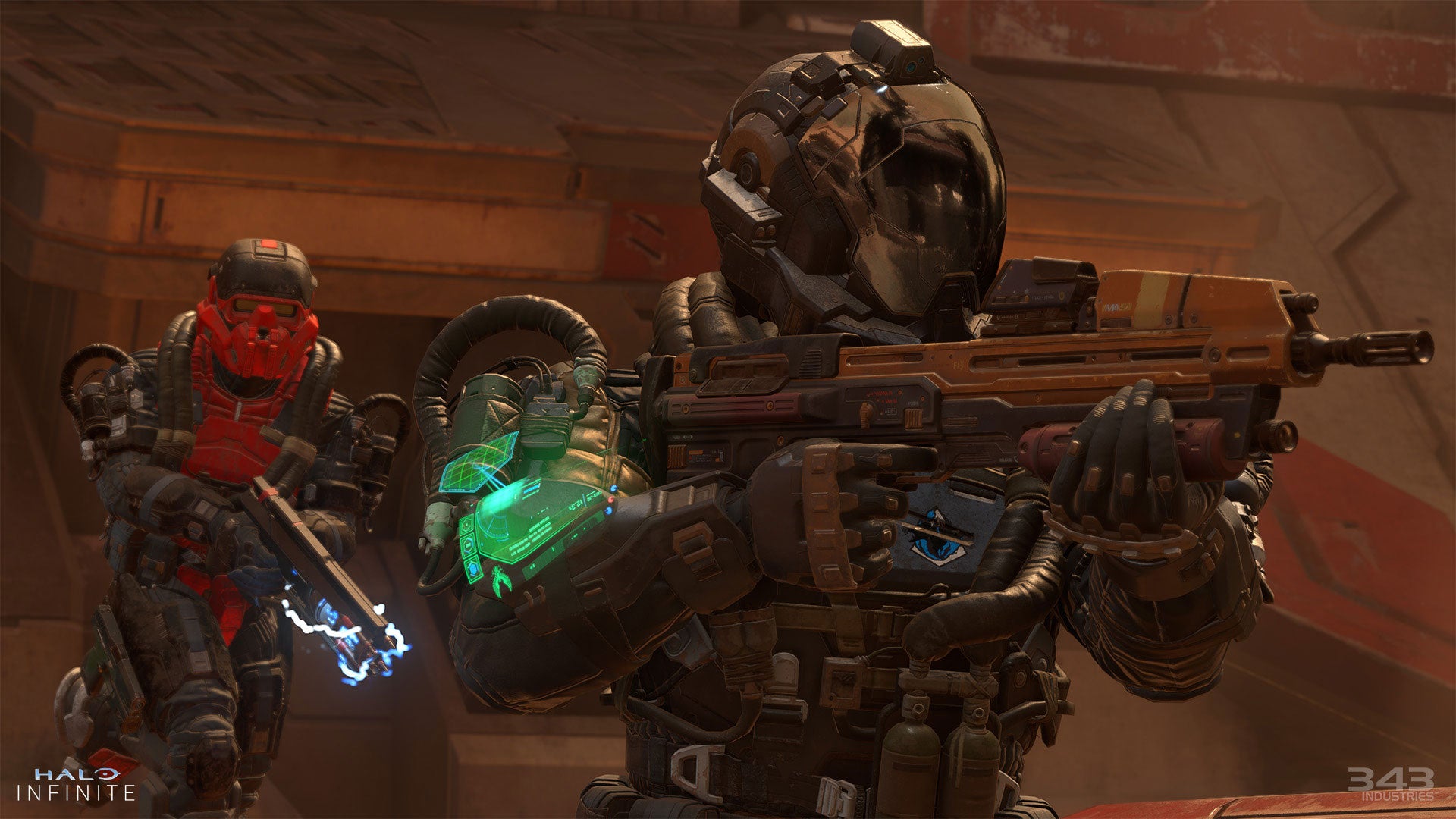 Everything you need to know about why I bounced off Halo Infinite shortly after launch can be encapsulated in a single word: crossplay.

I'm an ardent, long-time fan of the franchise, but it's profoundly aggravating that I can't opt out of it, not least because at its best, Halo's multiplayer - whilst not without its issues - remains incredibly good fun. I've long considered it one of the fairest of its ilk, a game that awards not time spent but skill, effectively levelling the playing field. It's you, it's them, and it's standard loadouts and a handful of special weapons and equipment items - camo, overshields and the like - that periodically spawn in around the map.

Forcing PC and Xbox players to crossplay together, however, flies in the face of that, and it's so frustrating that six months after release, this still hasn't been addressed - frustrating players on all sides, apparently. PC players are unhappy that console players have aim assist. Console players complain that, in fact, it's PC players that have the advantage, not least because of access to cheats like wallhacks and aimbots. No one's happy, and still, no one can opt out of it, even though the shooter's free-to-play multiplayer modes were released back in November.


.: Sea of Thieves' latest Adventure sees players picking sides to permanently change its map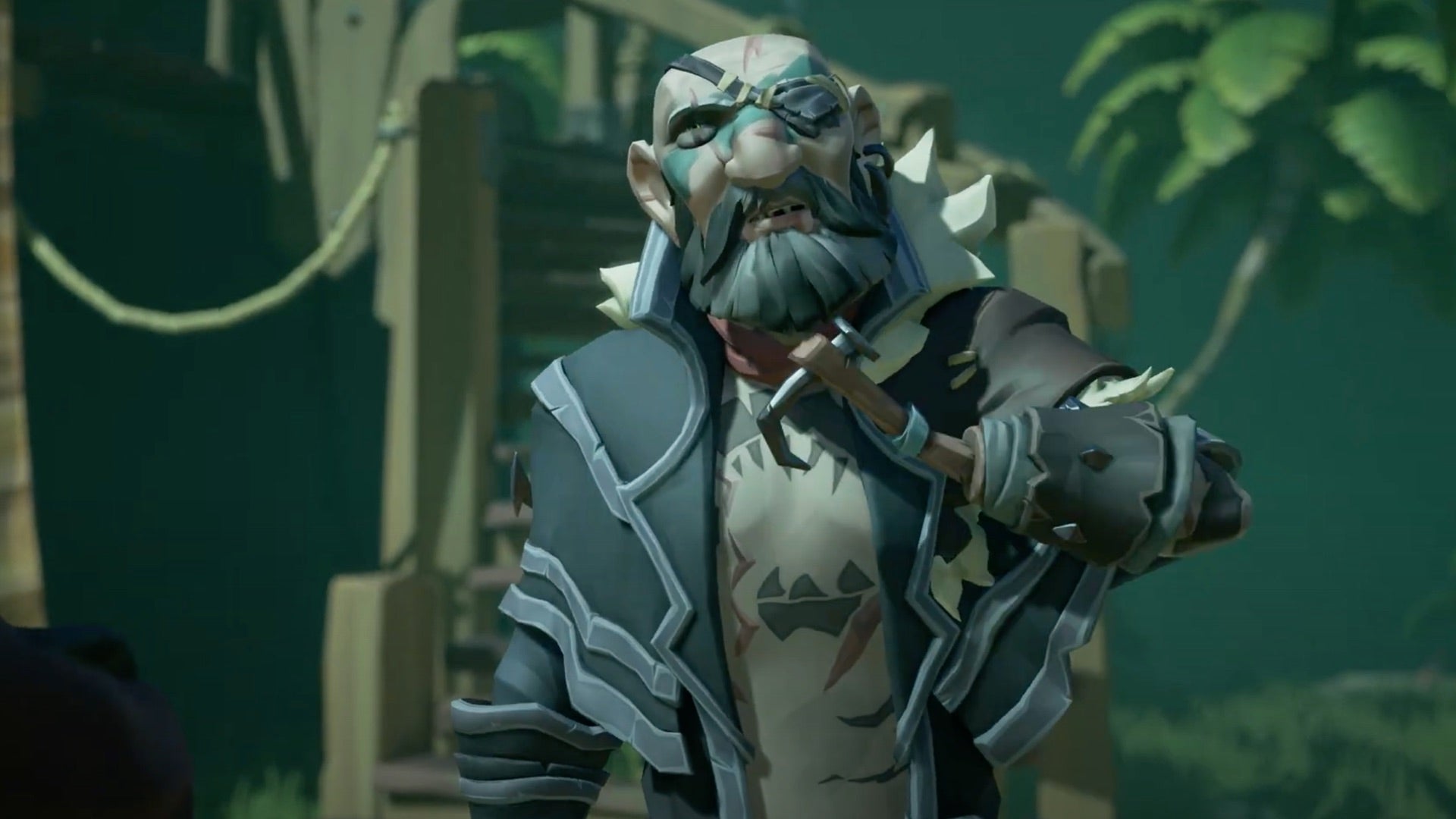 Sea of Thieves' sixth season of content is nearing its end, but there's still time for one last Adventure before we say farewell - and this final episode of the season is promising to be a biggie, asking players to determine the fate of Golden Sands outpost once and for all.

Lost Sands will the fourth monthly instalment in Seas of Thieves' ongoing, seasons-spanning narrative, and is aiming to significantly raise the stakes by giving players the option to side with an in-game faction and make a permanent mark on the world.

Golden Sands has, of course, been at the very centre of Sea of Thieves' current story arc, beginning in January when the beautiful tropical island outpost became shrouded in a mysterious green fog and, amid signs of a desperate battle, saw all its inhabitants disappear.


.: QA testers at Activision Blizzard studio Raven Software win vote to unionise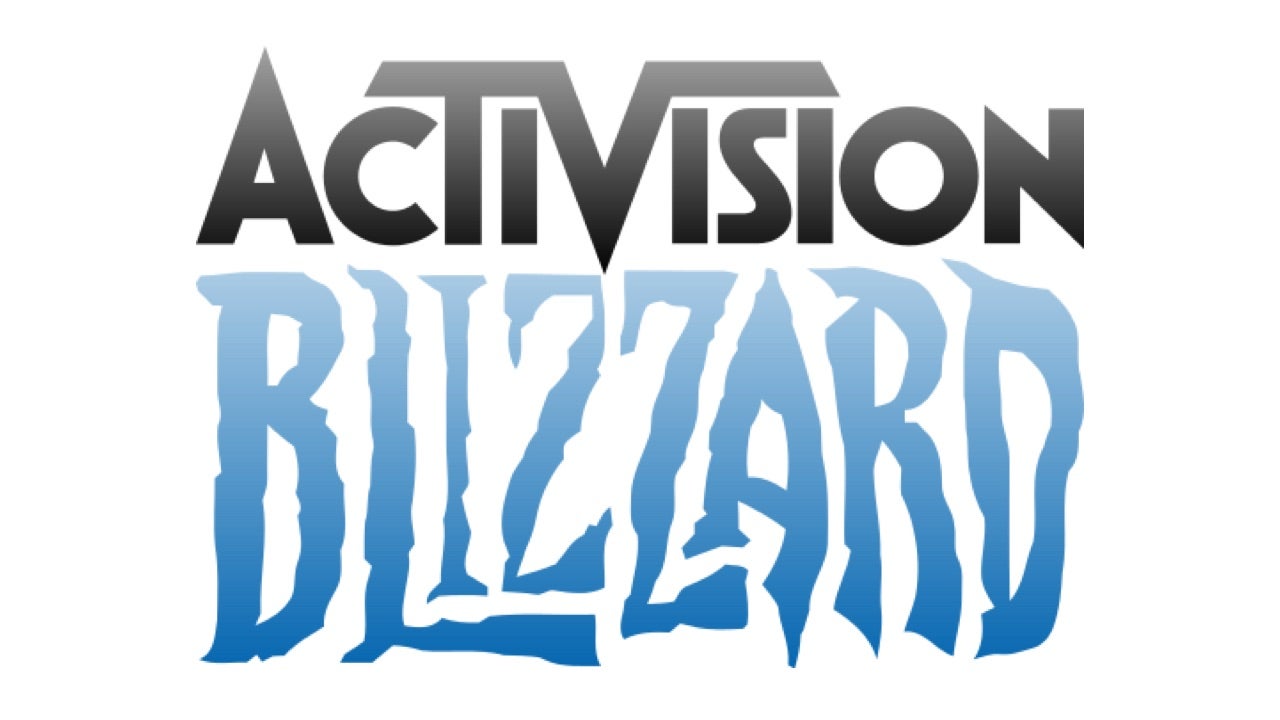 A group of 28 QA testers at Activision Blizzard's Wisconsin-based Raven Software studio have, despite the publisher's ongoing anti-unionisation efforts, won their vote to unionise.

Quality Assurance testers at Raven Software formally announced their intent to unionise under the name Game Workers Alliance in January - amid then-ongoing strike action following the firing of 12 members of the developer's QA team - but when Activision Blizzard missed a deadline to voluntarily recognise the union, the group filed a petition with independent government agency the National Labor Relations Board (NLRB) to initiate a union election.

Activision Blizzard contested the filing, but its arguments were rejected by NLRB, whereupon the publisher was reportedly began ramping up its anti-unionisation efforts.


.: More PS1 games get trophy support as part of revamped PlayStation Plus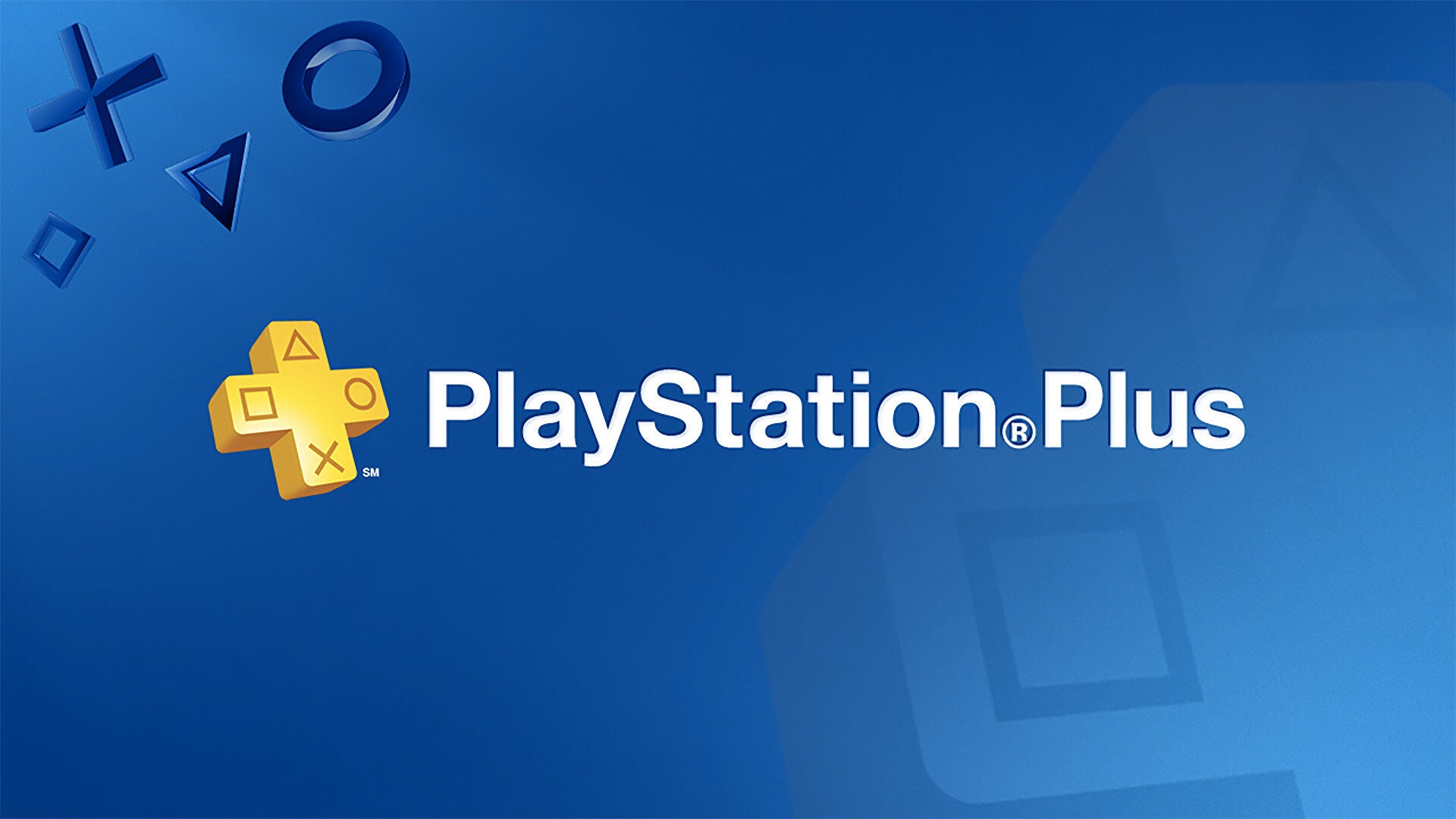 As Sony's revamped PlayStation Plus subscription service goes live across Asian markets, more and more previously unknown details are beginning to emerge, including the news that Syphon Filter won't be the only classic PS1 title getting trophy support at launch.

When Sony Bend Studio shared word of Syphon Filter's new trophies last week, it didn't confirm whether other PS1 titles would be getting a similar treatment as part of Sony's revised PlayStation Plus - but with the service now going live, that question has been answered.

Achievement tracking website Exophase has revealed trophy lists for four more PS1 games alongside the previously announced Syphon Filter: I.Q. Intelligent Qube, Hot Shots Golf, Ape Escape, and Wild Arms (which, notably, wasn't on Sony's previous list of PS Plus inclusions).


.: PlayStation gender discrimination lawsuit re-emerges in revised form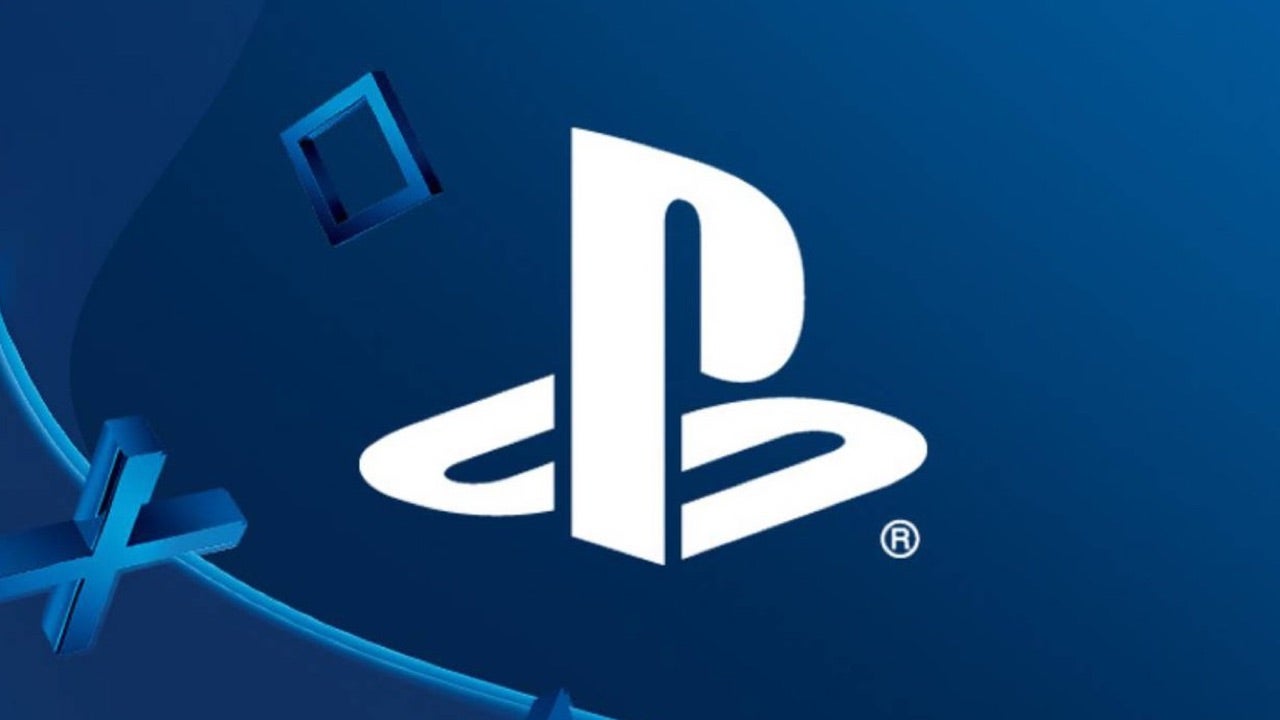 Former PlayStation employee Emma Majo has launched a new gender discrimination lawsuit against PlayStation after an initial attempt was dismissed by a federal judge in April.

Majo, an ex-PlayStation IT analyst, initially filed a suit against the company last November, claiming, among other things, that PlayStation paid women less than men in similar jobs, that women were denied promotions, and that she was wrongfully fired "soon after" submitting a signed statement to Sony in 2021 detailing the alleged gender bias she had experienced.

Those initial claims were supported by a raft of new allegations in March, when eight more PlayStation employees, past and present, submitted statements alleging sexual harassment, bullying, gender bias, and an inability to properly investigate these issues at the company.


.: Pac-Man now has a theme song to celebrate his 42nd anniversary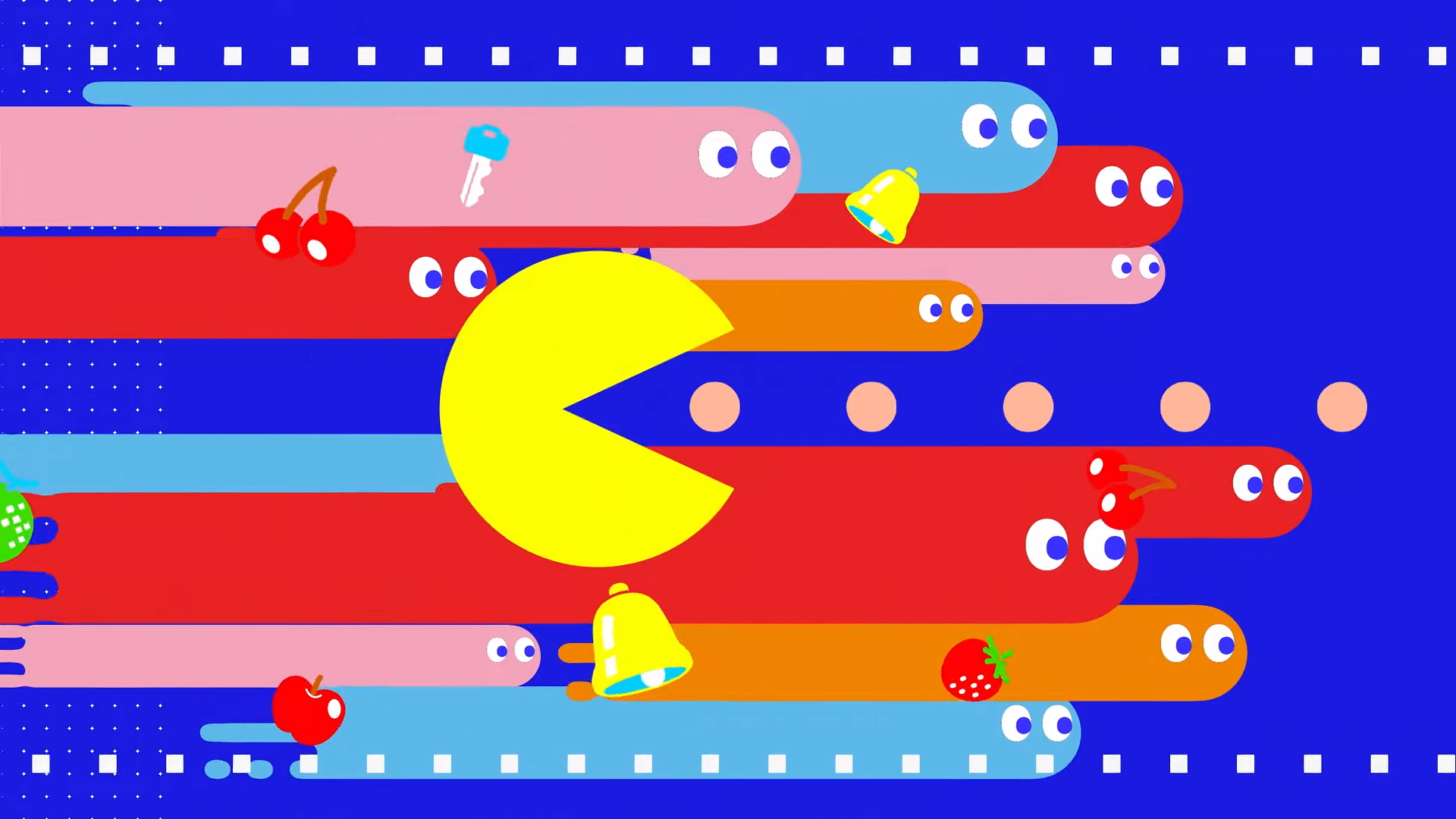 Pac-Man is celebrating his 42nd anniversary of wakka-wakka-ing his way through mazes eating pellets and ghosts.

To celebrate, a colourful, psychedelic music video has been released for a new theme song: "We are PAC-MAN!" It's sung by Kaho Kidoguchi in Japanese and English, and Ann Una in Chinese.

"The song aims at promoting people cooperating and connecting together to live a healthy lifestyle," reads a press release. You can watch the video below.


.: DF Direct Weekly on The Last of Us PS5 remake, Hitman 3 RT and Starfield's delay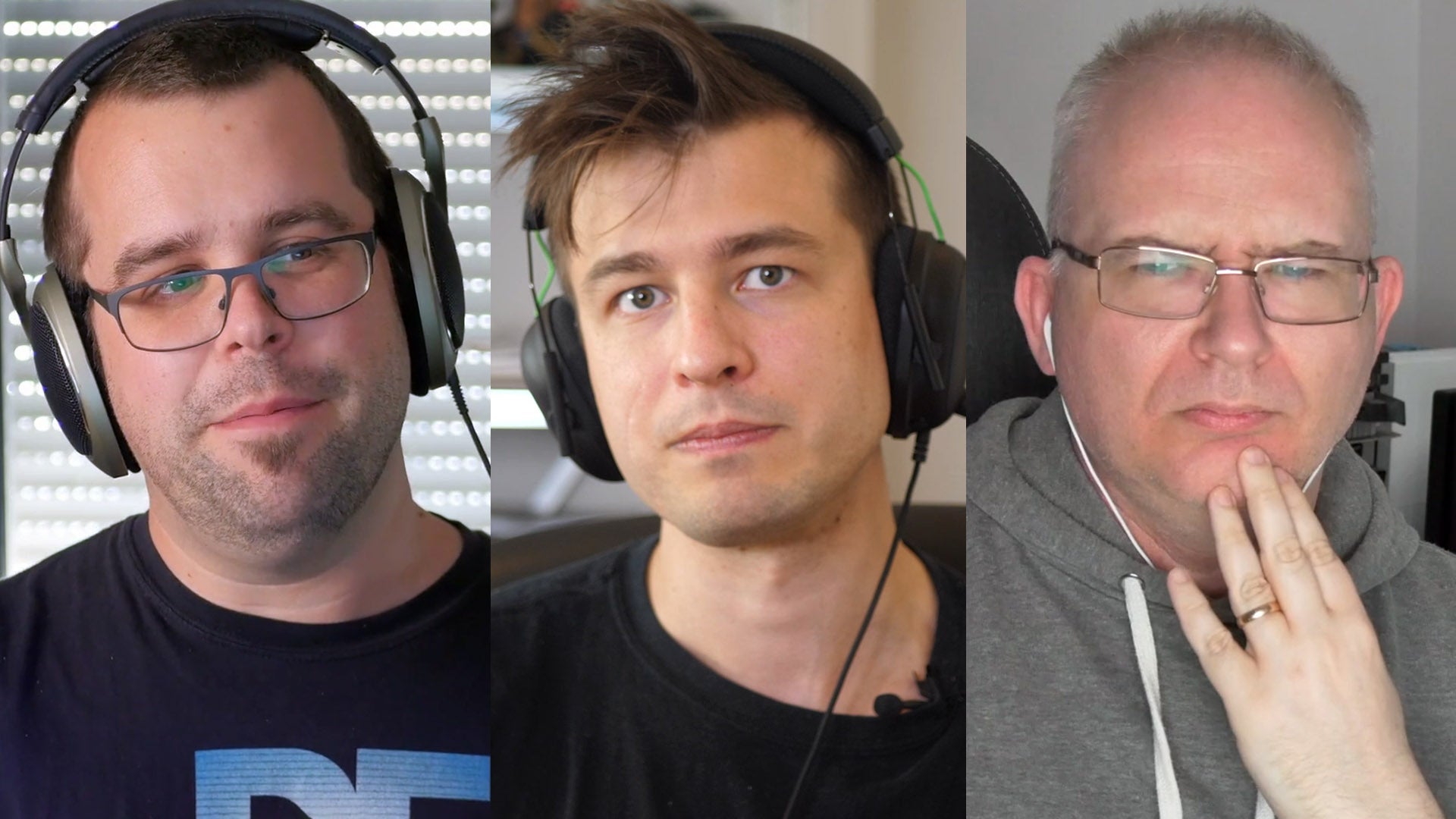 Is The Last of Us being remade for PS5 - but is it really arriving this year? Do Hitman 3's ray tracing hardware requirements make sense? And what's up with the PlayStation Plus games lineup? These answers to these questions - and more! - are all covered in this week's Digital Foundry Weekly show, hosted this time by Rich, John and Alex.

It's the PS Plus relaunched games lineup that's the first port of call, as the team mulls the curious selection of titles from the newly expanded service's higher tiers - and the pleasant surprise that a selection of previously purchased digital PS1 and PSP games will be playable on PS4 and PS5 without a PS Plus subscription. The team passes comment on what was revealed last week, but maybe we've not seen the full picture quite yet as it appears that at least one Ridge Racer game will be added to the classics line-up.

The rumoured Last of Us PS5 remake is also an odd one - after all, the game has already received a PS4 Pro release, so what scope for improvement still exists for a re-remaster beyond targeting 4K 60fps? Alex Battaglia has some ideas - vis a vis ray tracing, naturally - and John Linneman follows up with some thoughts on what actual gameplay changes would make the PS5 release a more compelling prospect. It'll be fascinating to see what direction Naughty Dog has chosen here, as there's room from anything from a by-the-numbers remaster for PS5 hardware to a much more substantive overhaul that takes advantage of the lessons learned from the development of the second game.


.: Neve Campbell joins the cast of the Twisted Metal TV show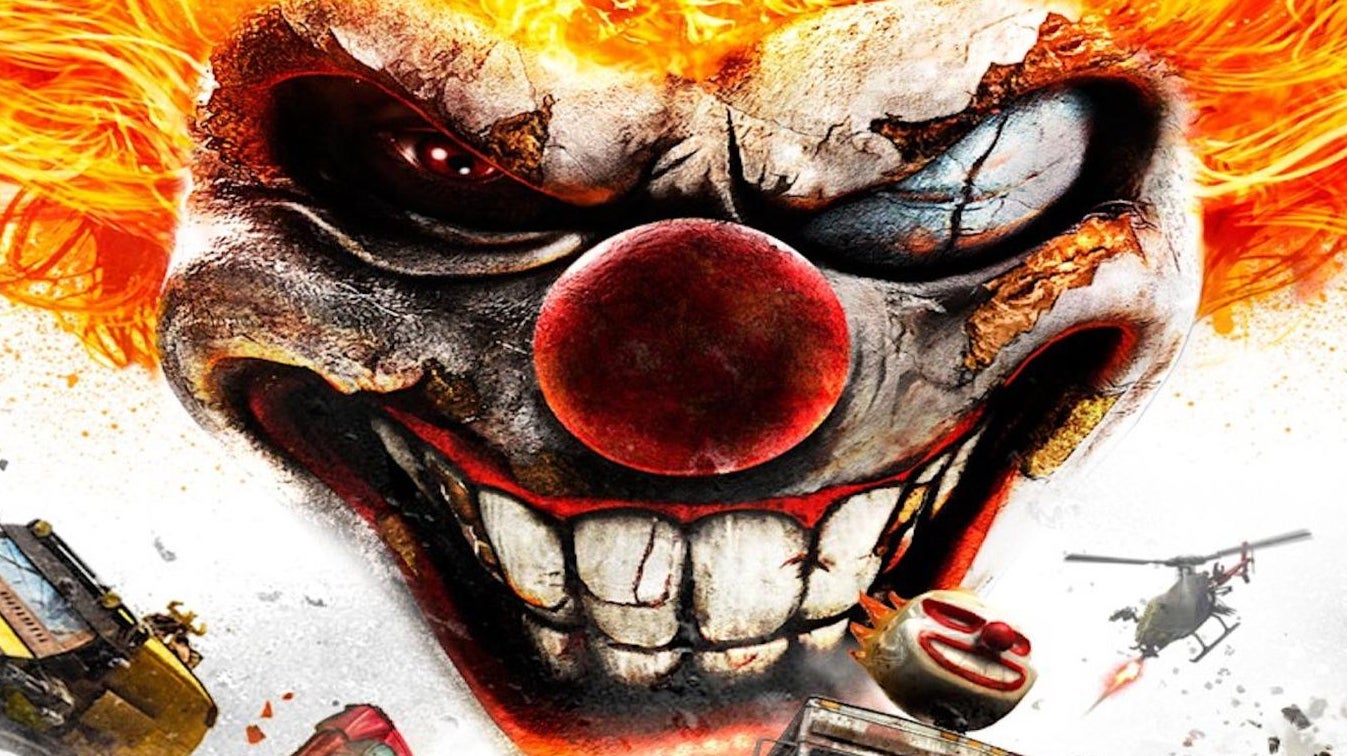 Neve Campbell, best known for her role in the Scream series, has joined the cast of the forthcoming Twisted Metal TV show.

She will star as the recurring guest character Raven, reports Variety, a character first introduced to the game series in Twisted Metal: Black.

Campbell joins Anthony Mackie in the lead role of John Doe, as well as Thomas Haden Church (as Agent Stone) and Stephanie Beatriz (as a yet unnamed car thief).


.: New Palworld trailer shows more of its jarring Pokémon-with-guns gameplay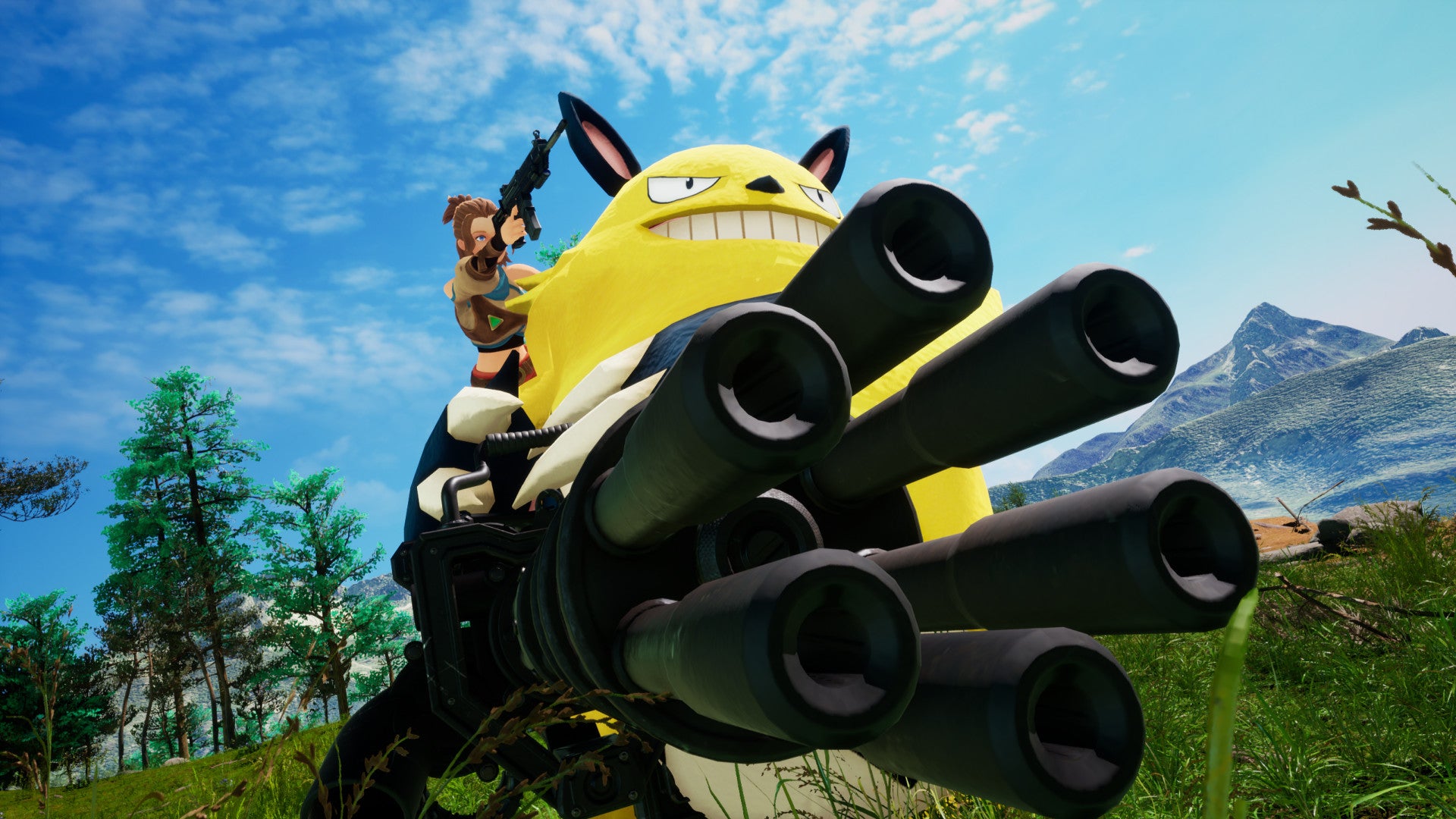 A new trailer for the bizarre Pokémon-esque Palworld has been released, showing more of its gun battles against cute creatures.

Japanese studio Pocketpair is responsible for the multiplayer, open-world survival crafting game that sees Pals farming, working in factories, and being shot at.

The latest trailer, see below, shows the player and Pals double-teaming against enemy creatures.


.: At one point, Final Fantasy 15 was going to be made by Marvel's Guardians of the Galaxy developer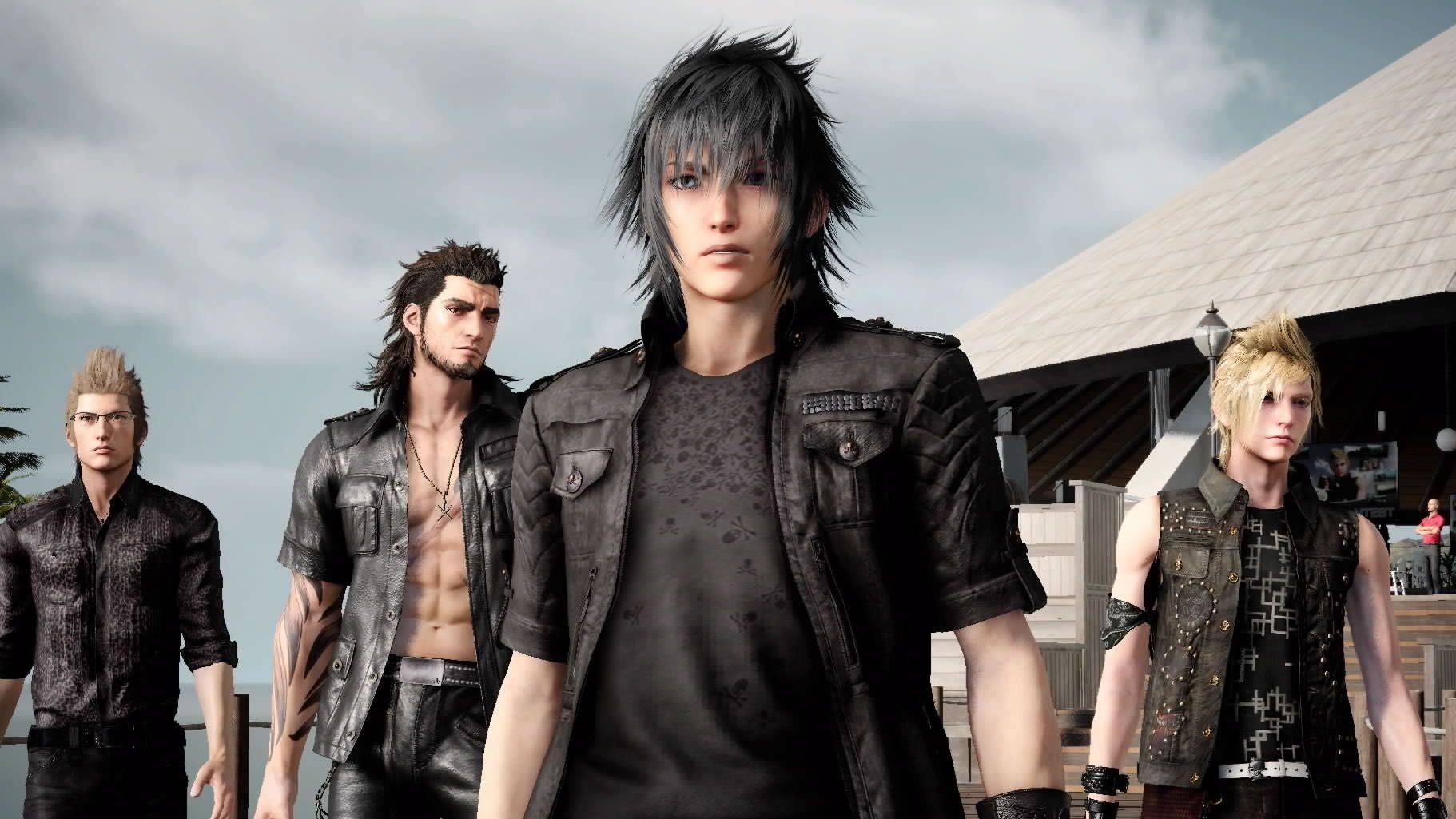 A new interview has revealed at one point Square Enix handed the reigns of Final Fantasy 15 over to Eidos Montréal, the developer behind Marvel's Guardians of the Galaxy.

Speaking to TrueAchievements, former Eidos Montréal art director Jonathan Jacque-Belletête stated that before it went back over to be worked on in Japan, his team had a "really cool" Final Fantasy game in the works.

"[Eidos Montréal] brought back Deus Ex. I was the art director on that - Deus Ex: Human Revolution. Then [I was] the executive art director on Mankind Divided. Then we tried to do Final Fantasy 15," he said.


.: Today is the last day you can add funds to your 3DS and Wii U using a credit card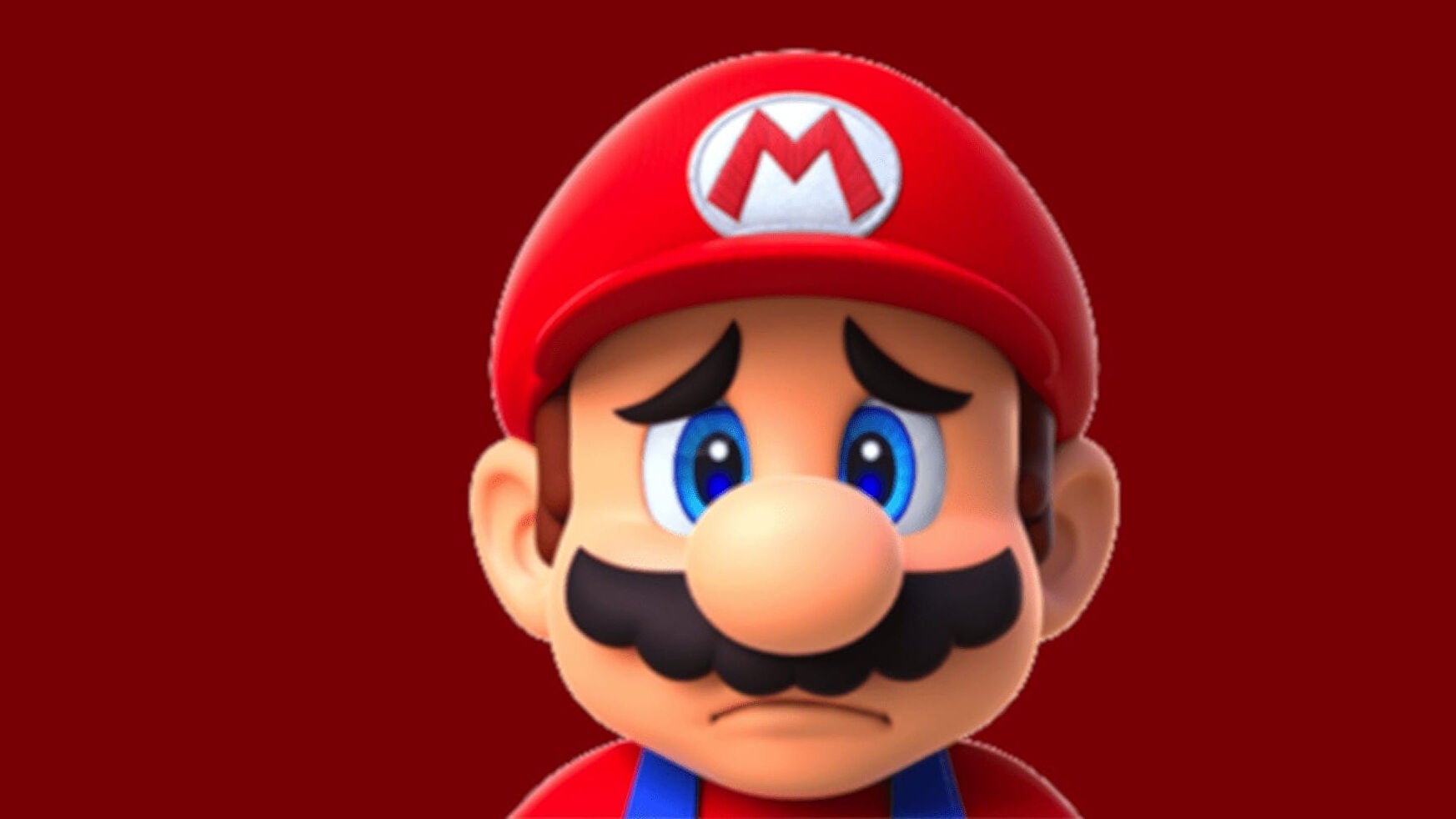 Just a short PSA for those who still use their 3DS and Wii U family of systems – today is the last day you can use a credit card to add funds to your account.

On Nintendo's Customer Support page regarding the upcoming closure of the Wii U and 3DS eshops to new purchases, it states: "As of May 23, 2022, it will no longer be possible to use a credit card to add funds to an account in Nintendo eShop on Wii U or the Nintendo 3DS family of systems."

Eurogamer checked earlier, and at the time of writing you could still add funds with a credit card through a Nintendo account, so you have time to get yourself topped up if this is your preferred method.


.: The Video Game City Week: Shenmue 3's Hotel Niaowu is a cosy place to spend your time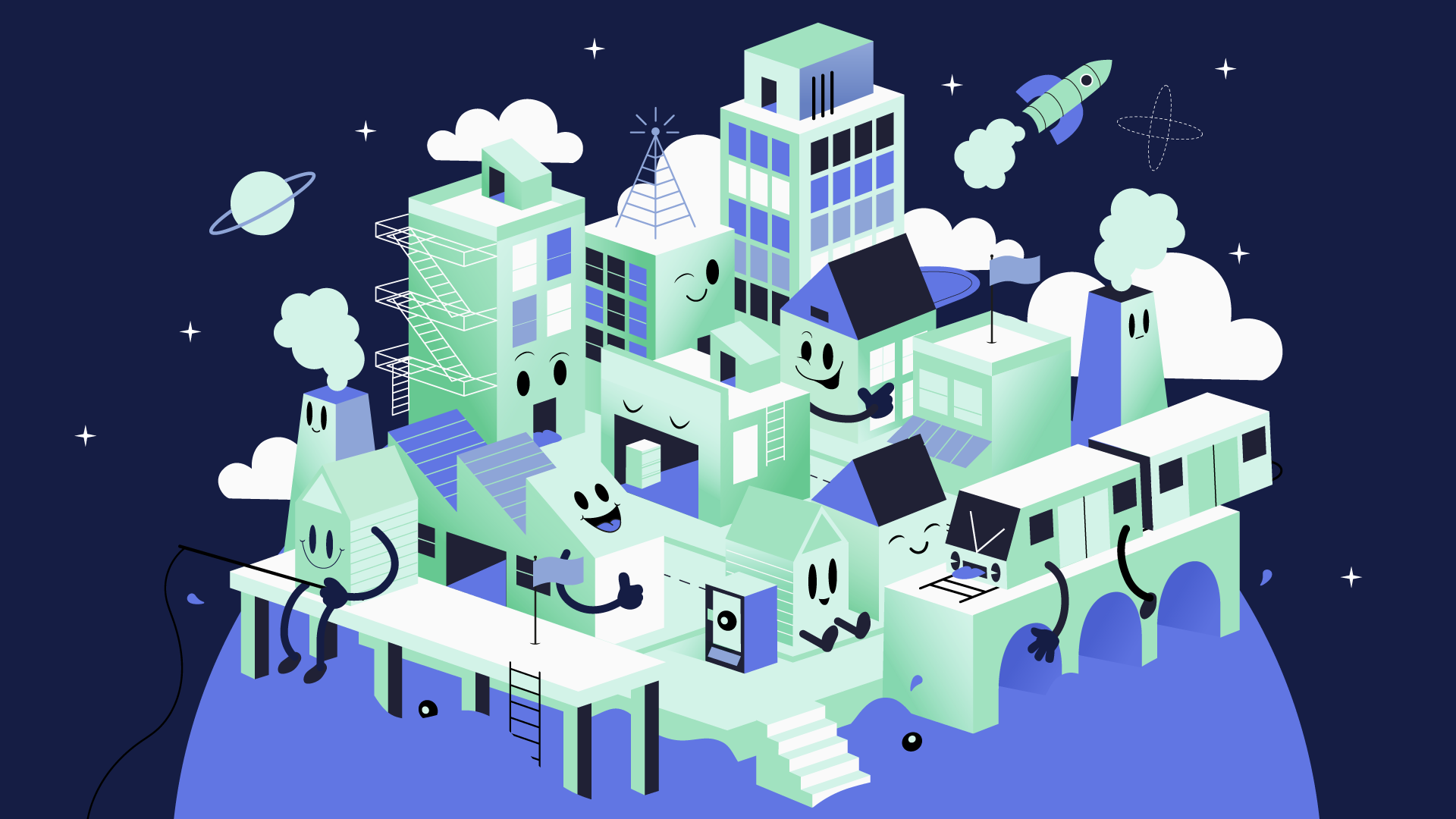 Hello! Welcome back to the Video Game City Week. In this piece, Aamir makes the case for including Shenmue 3's wonderful Hotel Niaowu in our ultimate video game metropolis.

Hotel Niaowu

My parents used to take me on various holidays when I was a child. The hotels we stayed in were odd — simultaneously cosy and alien, a place to rest and eat with family while also encountering a swarm of strangers in a far too polished environment. I don't think I've come across a hotel in a game that captures this cosy yet alien sensation quite as well as Shenmue 3's Hotel Niaowu. The interior of Hotel Niaowu feels as perfectly tidy and elegant as the hotels I recall in reality, with its golden chandeliers and maroon leather sofas. The receptionist, on the other hand, is eccentric and oddly casual, throwing your room keys down on the table in front of her before humming and attending to the curlers in her hair. If you pay more money she also allows the character you play, Ryo Hazuki, to use the lobby telephone, where you can actually call some of the people you knew from the previous games, such as Ryo's mother-like figure Ine-san, or his close friend Nozomi. You feel, as you talk to them, like smiling, the way you would smile when speaking to an important person after a long time.


.: Final Fantasy 9 animated series will reportedly be shown this week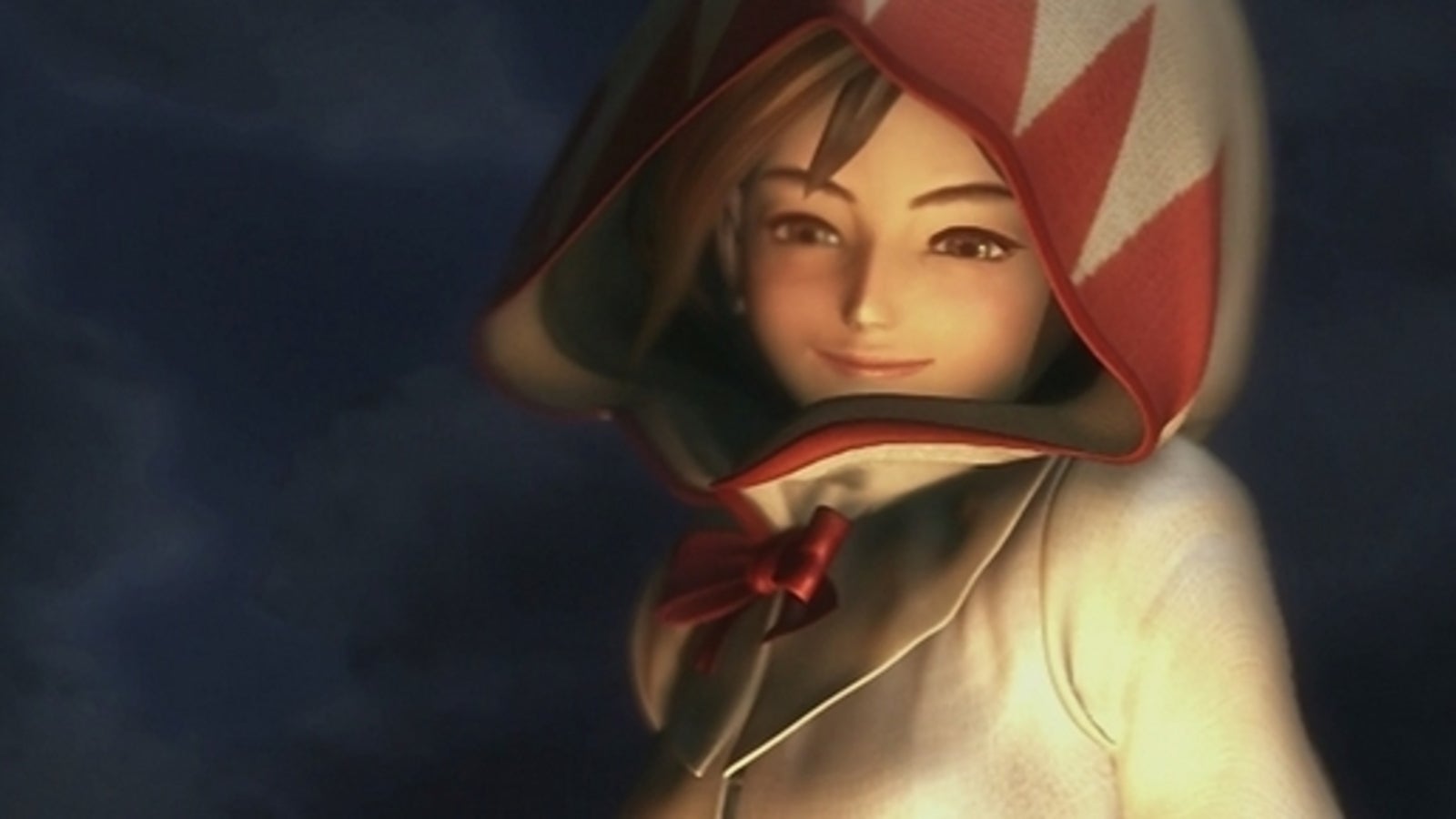 The Final Fantasy 9 animated series will be shown for the first time this week, following its reveal last year.

That's according to an interview in Animation Magazine with Bruno Danzel d'Aumont, VP of international licensing and marketing at the Paris-based animation studio Cyber Group Studios that's looking after the series.

Cyber Group will be showing a number of projects at the Licensing Expo in Las Vegas this week, including work on Final Fantasy 9.


.: More games seemingly revealed for PlayStation's new look subscription service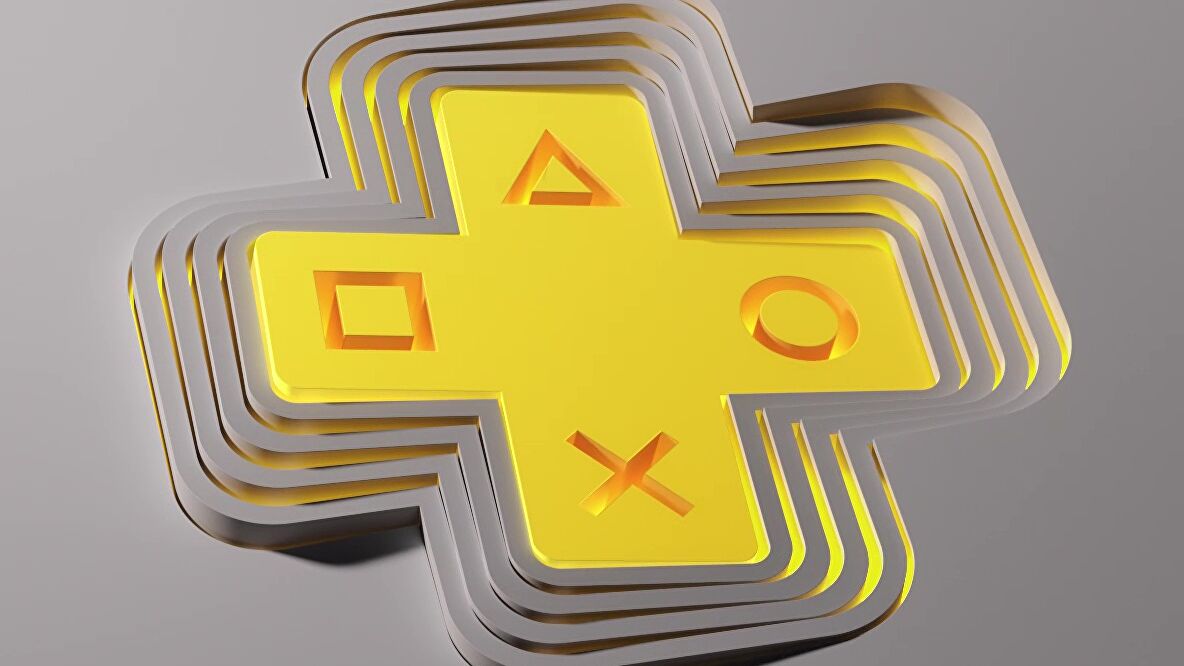 Sony has begun the rollout of its new look PlayStation Plus subscription service, with Asian markets being given the green for go from 24th May. And, along with this new beginning, some more games have been made available on the PlayStation store.

These games include the PlayStation 1 title Oddworld: Abe's Oddysee (which is retailed at RM 20.00, so about four pounds) and the PSP game Ridge Racer 2 (via ResetEra).

The sales page for Oddworld: Abe's Oddysee has revealed the game will now have newly added features, including "up-rendering, rewind, quick save, and custom video filters".


.: Tropical adventure Tchia delayed into 2023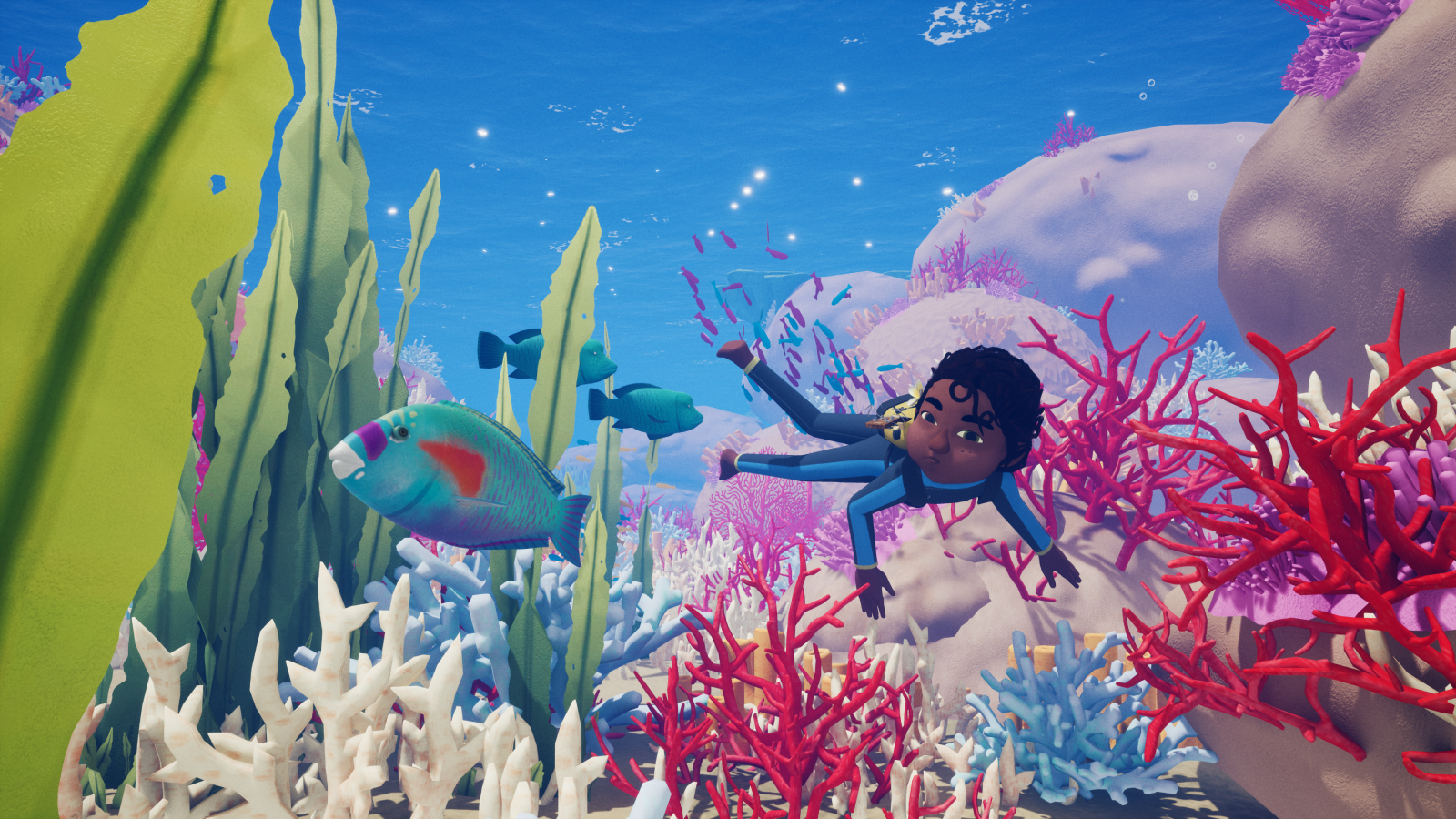 Tropical adventure Tchia has been delayed until early 2023.

The last we saw of the game was at The Game Awards last year. It was originally set for a spring 2022 launch across PS4, PS5, and PC (Epic).

"This extra time will allow us to really polish every aspect of the game and flesh out all the little details that we know will make Tchia a really special experience," said the developers in a Twitter post.


.: Horizon Forbidden West is back at the top of the UK physical charts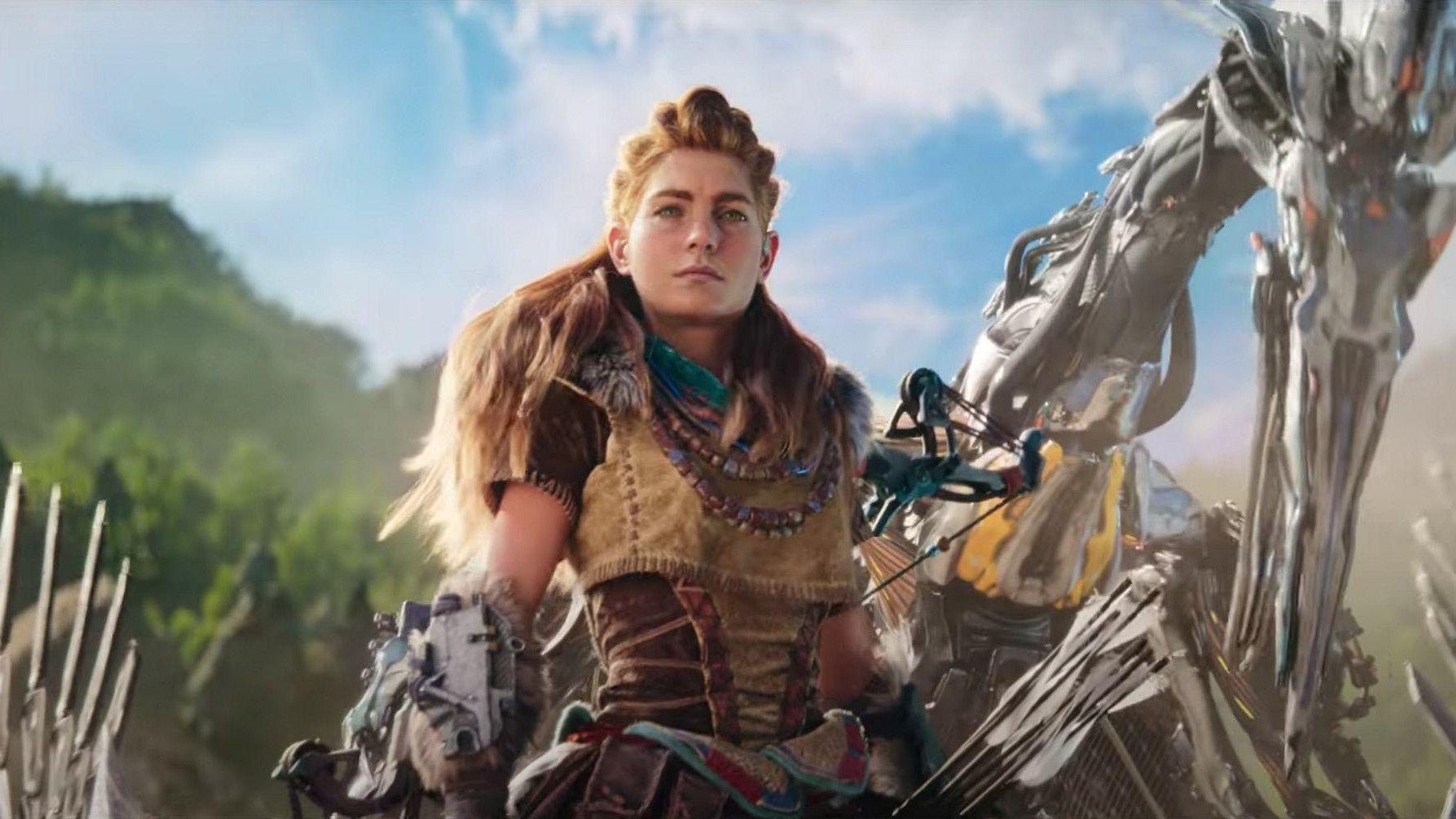 Horizon Forbidden West is back at the top of the UK physical charts three months after its release.

Sales of the game rose 94 percent week-on-week, largely thanks to a new PS5 bundle that includes the game with the console.

Fresh console stock also means other PS5 games have leapt into the charts: Gran Turismo 7 is back up to tenth place with a 38 percent sales rise, while Ratchet & Clank: Rift Apart re-enters at 15 with a 275 percent sales rise (thanks GamesIndustry.biz).


.: Pac-Man is coming to Fortnite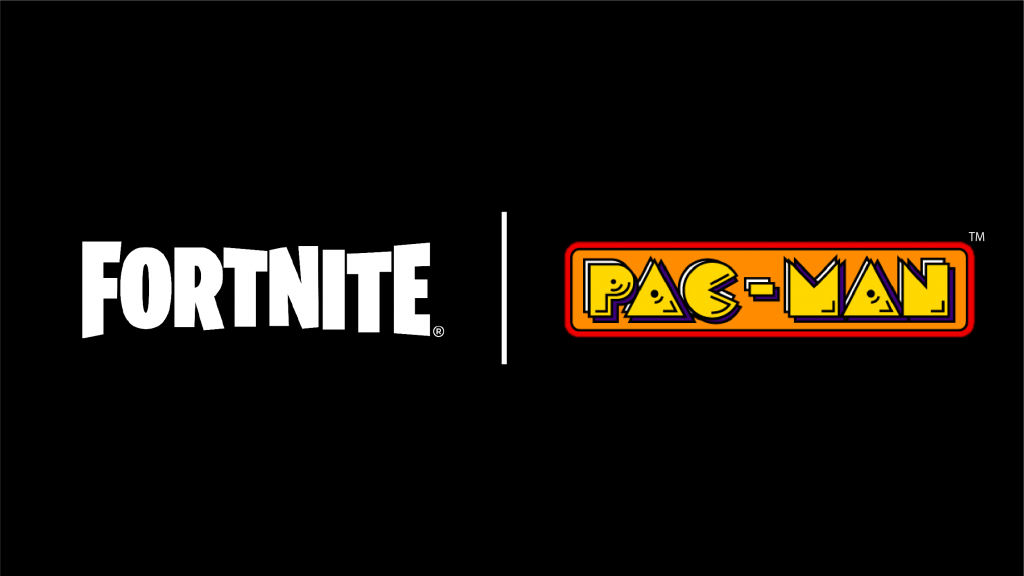 Fortnite's latest collaborative cross-over is going to be with none other than 80's icon Pac-Man.

An announcement on the Japanese Pac-Man website says that the collaboration between Fortnite and Pac-Man will start from 2nd June.

From then, players will be able to purchase items with a 'Pac-Man' motif. So, perhaps we won't be seeing entire Pac-Man skins gobbling their way through Fortnite's map next month, but time will tell.


.: PS Plus will reportedly have PS1 CRT filter and other visual options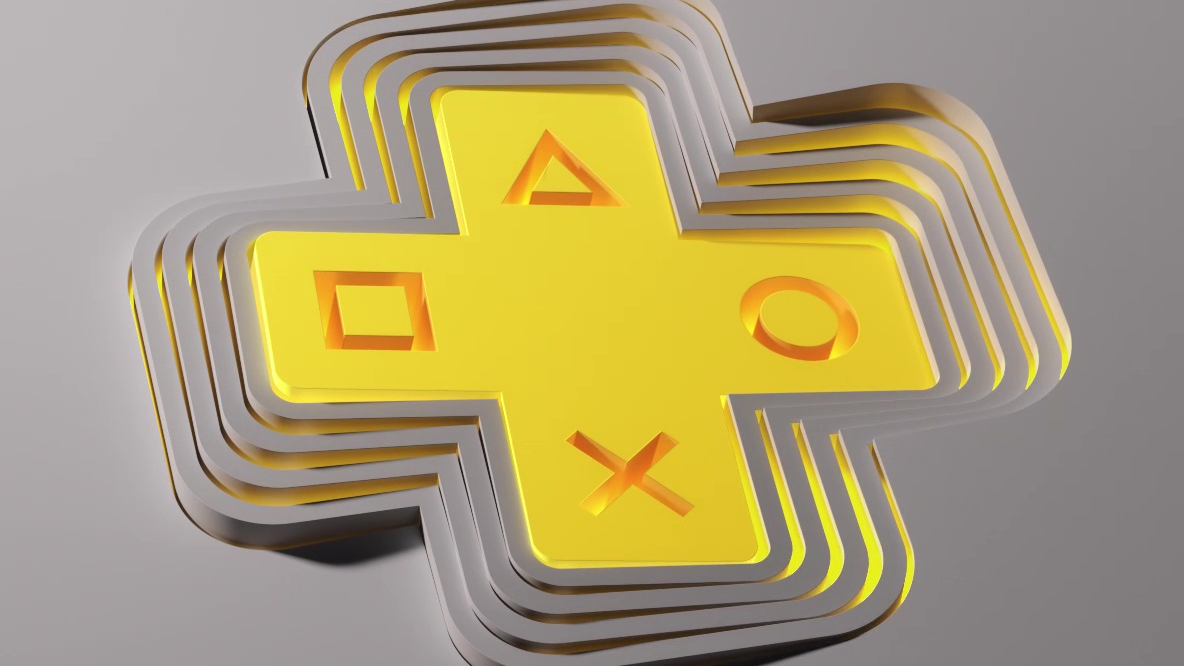 Sony's revamped PS Plus subscription service launches in Asia this week and new details are already emerging.

It's been revealed that various visual options for PS1 games will be available, including multiple resolutions (native, 4:3 for 16:9, and stretched) as well as three filters: default, retro classic, and modern.

Retro classic is essentially a CRT filter, meaning it's replicating the visuals of old TVs for that vintage feel.


.: Introducing the Video Game City Week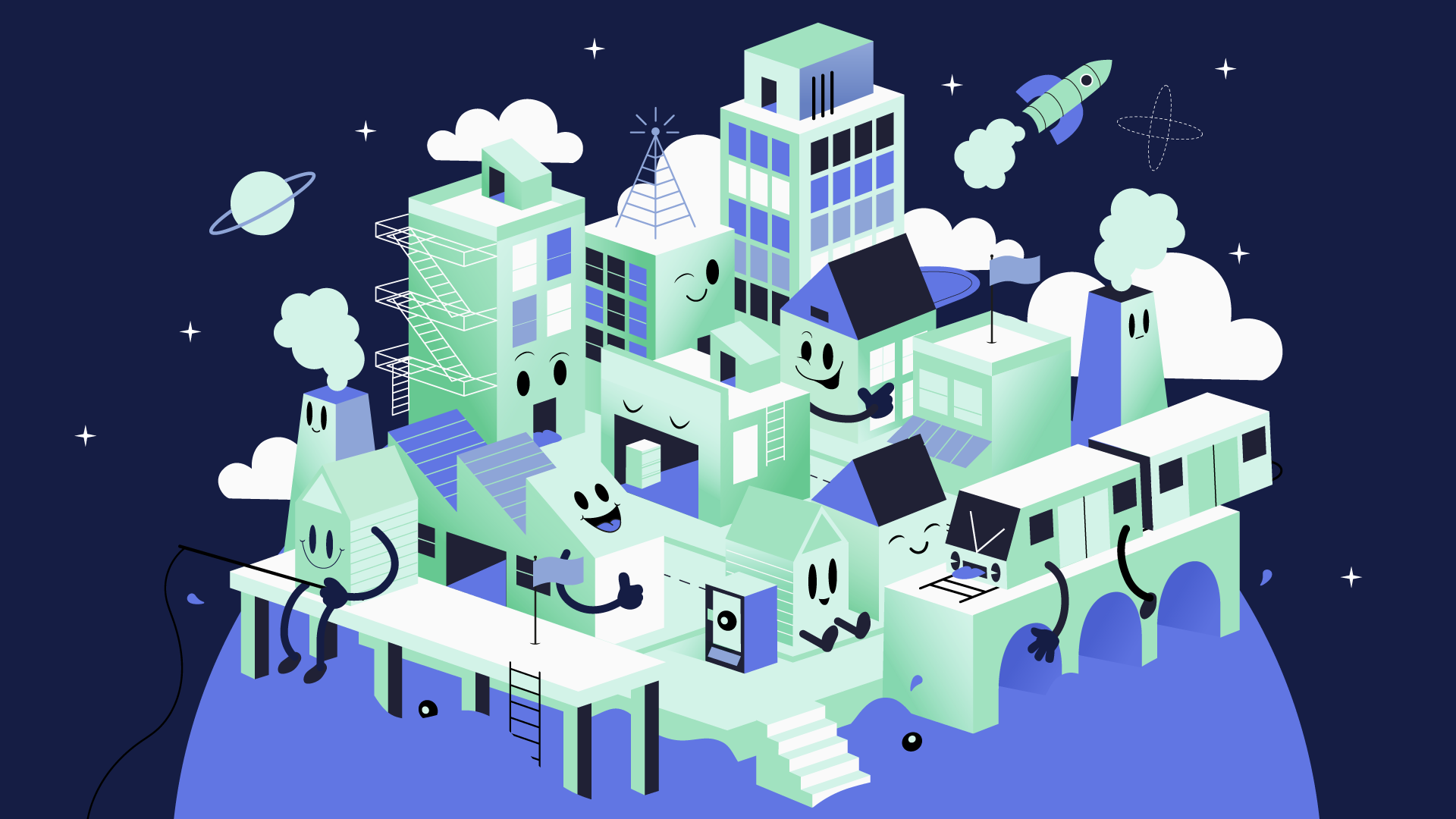 Hello! This week we're trying something a bit special. It's Video Game City Week!

Video games are filled with cities, and one of the great pleasures of a certain kind of game is getting to explore an urban environment that's been designed especially to intrigue you and keep you busy. So we started to wonder: what are the best video game cities, including both real and imagined places? And what are the best individual pieces from those cities?

And what would a city look like if you pulled it together from your favourite elements of other video game cities? Which game would you turn to for the perfect rooftops, the perfect coffee shops, the perfect use of statues and freeways? (In a beautiful piece of synchronicity, Skyfaring author - and airline pilot - Mark Vanhoenacker's luminous Imagine a City was released last week - do track it down.)


.: Gloomhaven is finally coming to consoles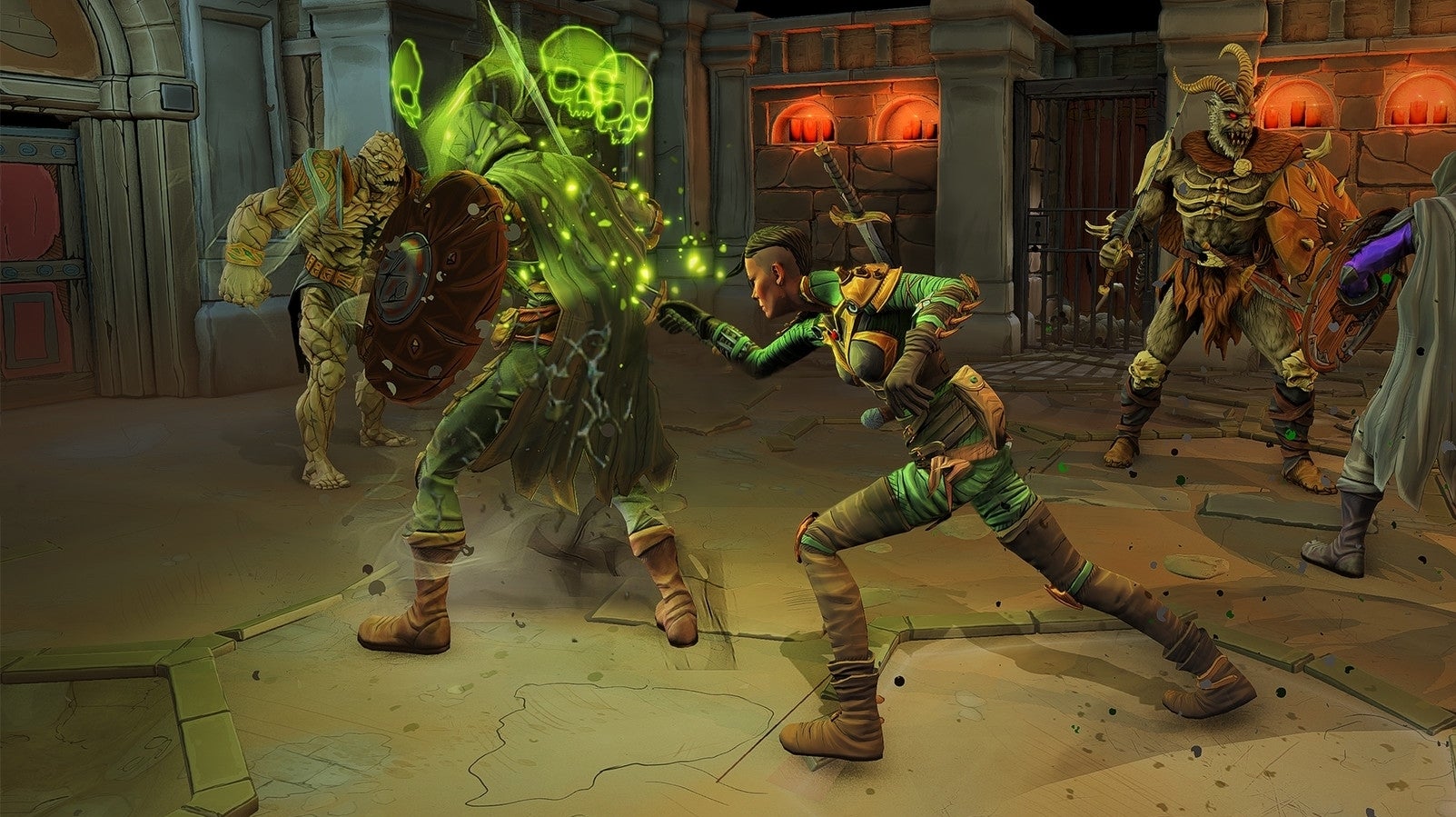 Asmodee Digital's video game adaptation of acclaimed co-op board game Gloomhaven is, after more than two years on Steam, finally coming to consoles.

Although Flaming Fowl Studios developed the PC version - which came out of early access at the end of last year - Saber Interactive will seemingly be handling the console port.

"We're excited to bring Gloomhaven to new players around the world with Saber Interactive," Asmodee Digital CEO Pierre Ortolan confirmed to press. "Partnerships like this are one of the great advantages we have available to us now as part of Embracer Group, and we look forward to tapping into even more opportunities to deliver for our fans in the future."


.: The DioField Chronicle has been rated by ESRB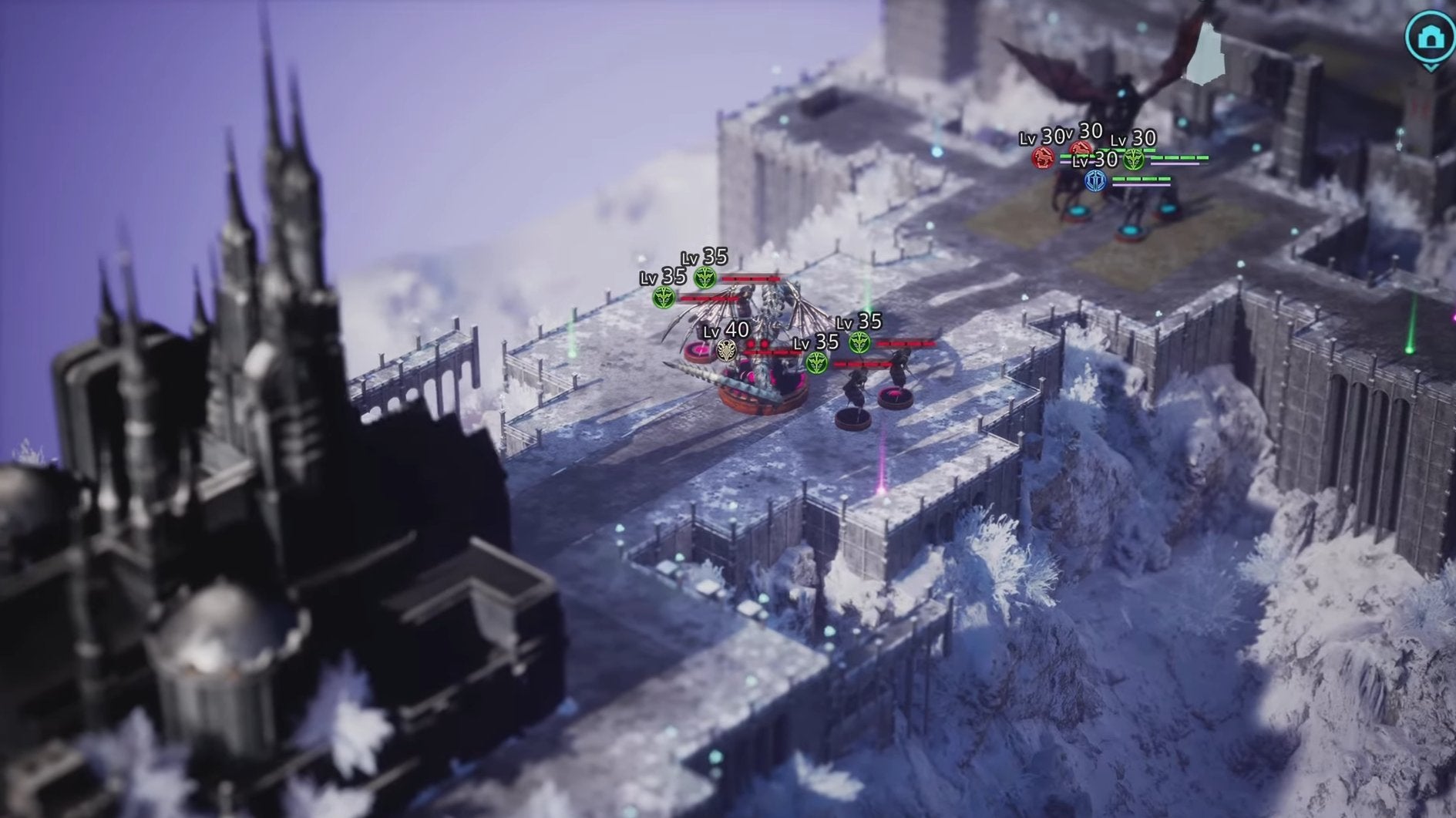 A surprise ESRB listing for Square Enix's newly announced The DioField Chronicle has revealed some additional details about the mysterious game.

The DioField Chronicle is a new tactics game coming to PS4 and PS5 later this year, as well as PC, Nintendo Switch, Xbox One and Xbox Series X/S. It was announced at PlayStation State of Play back in March.

Beyond that, we haven't really heard all that much about it, so it was a pleasant surprise to see the tactics game pop up on the ESRB website (thanks, Gematsu), not least because it included a summary of the game, as well as details as to why the board classified it as a "Teen" game due to its blood, "mild suggestive themes", and violence. There's also confirmation that at some point, a villain kidnaps women and "forces them to work in a brothel".


.: GSC Game World resumes Stalker 2 development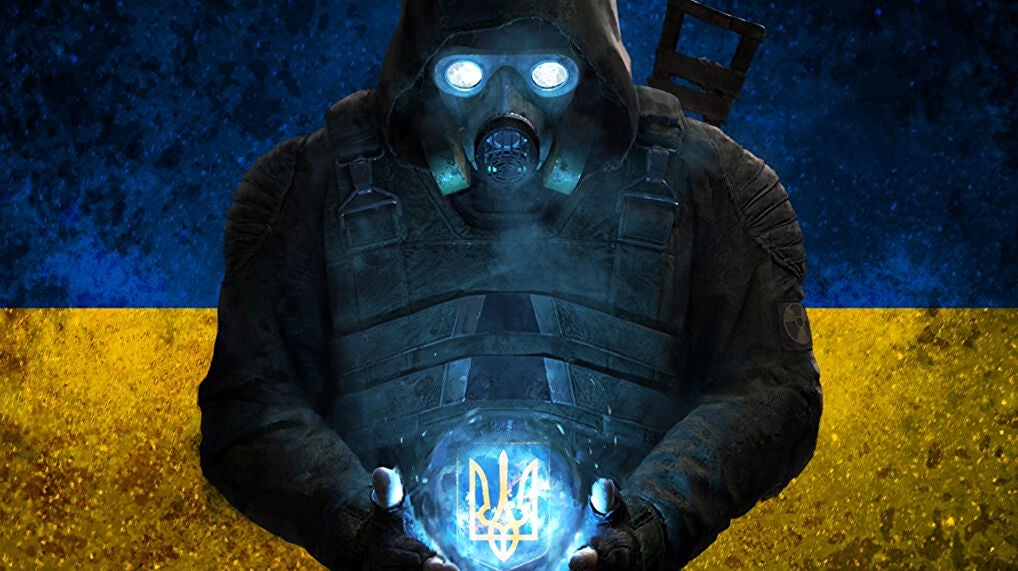 Ukraine-based studio GSC Game World has reportedly confirmed that development on Stalker 2 "continues".

Development of Stalker 2: Heart of Chornobyl was paused back in March as the company is based in Kyiv, Ukraine's capital, which has been repeatedly targeted during the ongoing Russian invasion. It's since relocated to Prague whilst the war persists.

As spotted by polish site GRYonline.pl, (via VGC) however, the studio is now back at work, having confirming to fans on its Discord community that "it continues" development.


.: A new "game-breaking bug" is frustrating Lost Ark players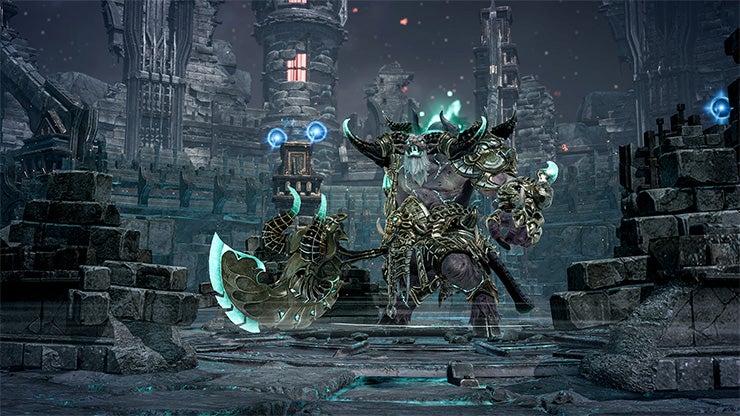 A new game-breaking bug is seemingly preventing Lost Ark players from progressing, even in the Valtan Raid.

According to u/Sagezu on Reddit, the bug - which is thought to have been introduced in the MMO's most recent update - sees your item UI get stuck to the mouse pointer, essentially prohibiting you from doing anything else.

In a thread entitled "GAME BREAKING VALTAN BUG ruined the whole raid by not being able to click !!!" the Lost Ark player even added a video to exemplify the issue:


.: Ravenholm just got a whole lot scarier thanks to this new Half-Life 2 VR mod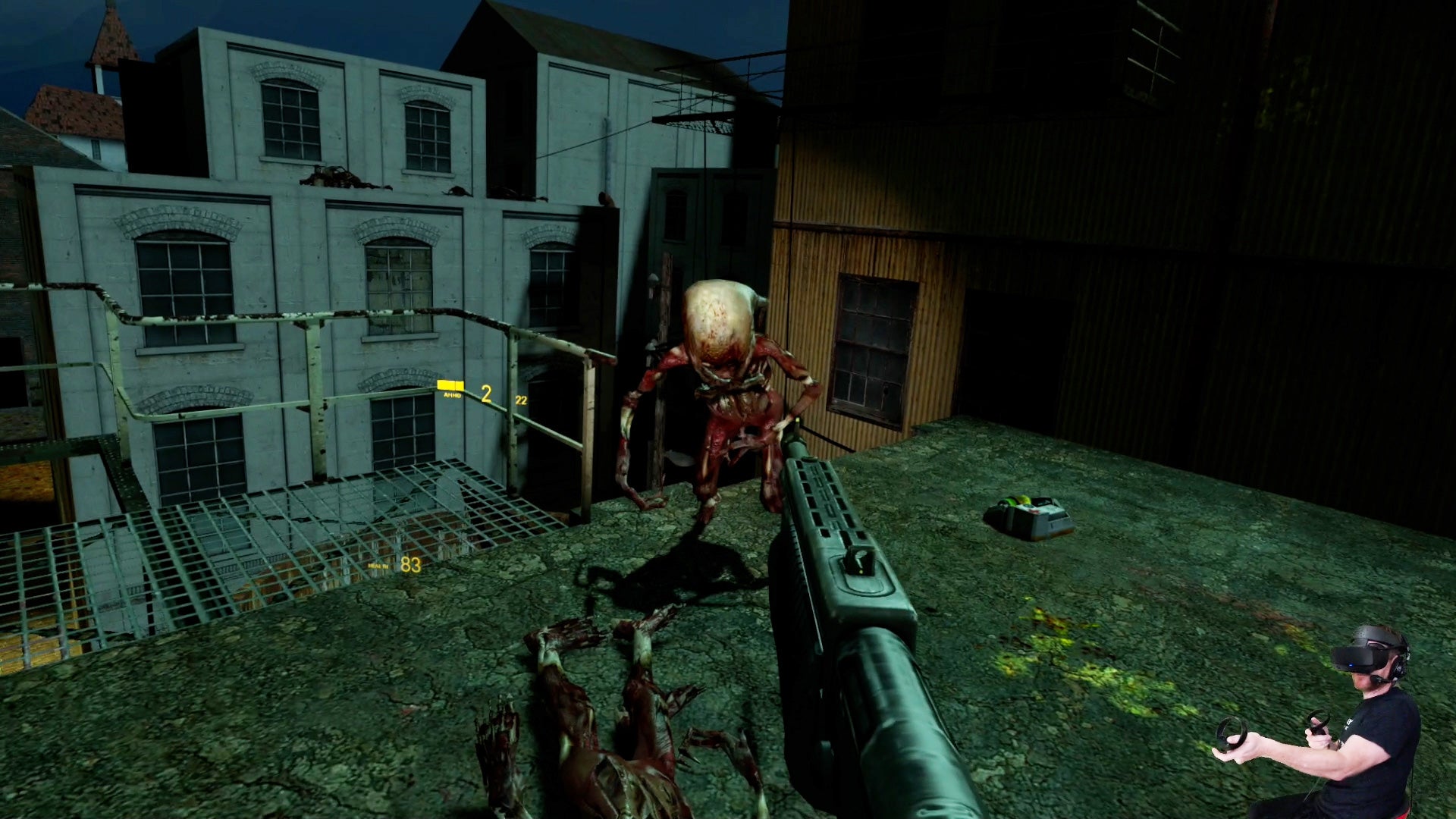 "We don't go to Ravenholm", oh how I wish I'd listened to those wise words now...

That's right, thanks to an upcoming flat screen to VR mod for Half-Life 2, you can watch me turn into a quivering mess as I bumble my way through the terrifying town of Ravenholm in this week's episode of VR Corner!

Developed by The Source VR Mod Team, Half-Life 2: VR is a third-party mod that, when finished, will be released free of charge on Steam to owners of Half-Life 2. It's currently in the playtesting phase, so there are a few bugs to be ironed out but, as you'll soon see, this doesn't stop the VR version of Valve's classic from being an incredibly immersive experience.


.: Grasshopper Manufacture hopes to reveal "truly cool and all-new games" later this year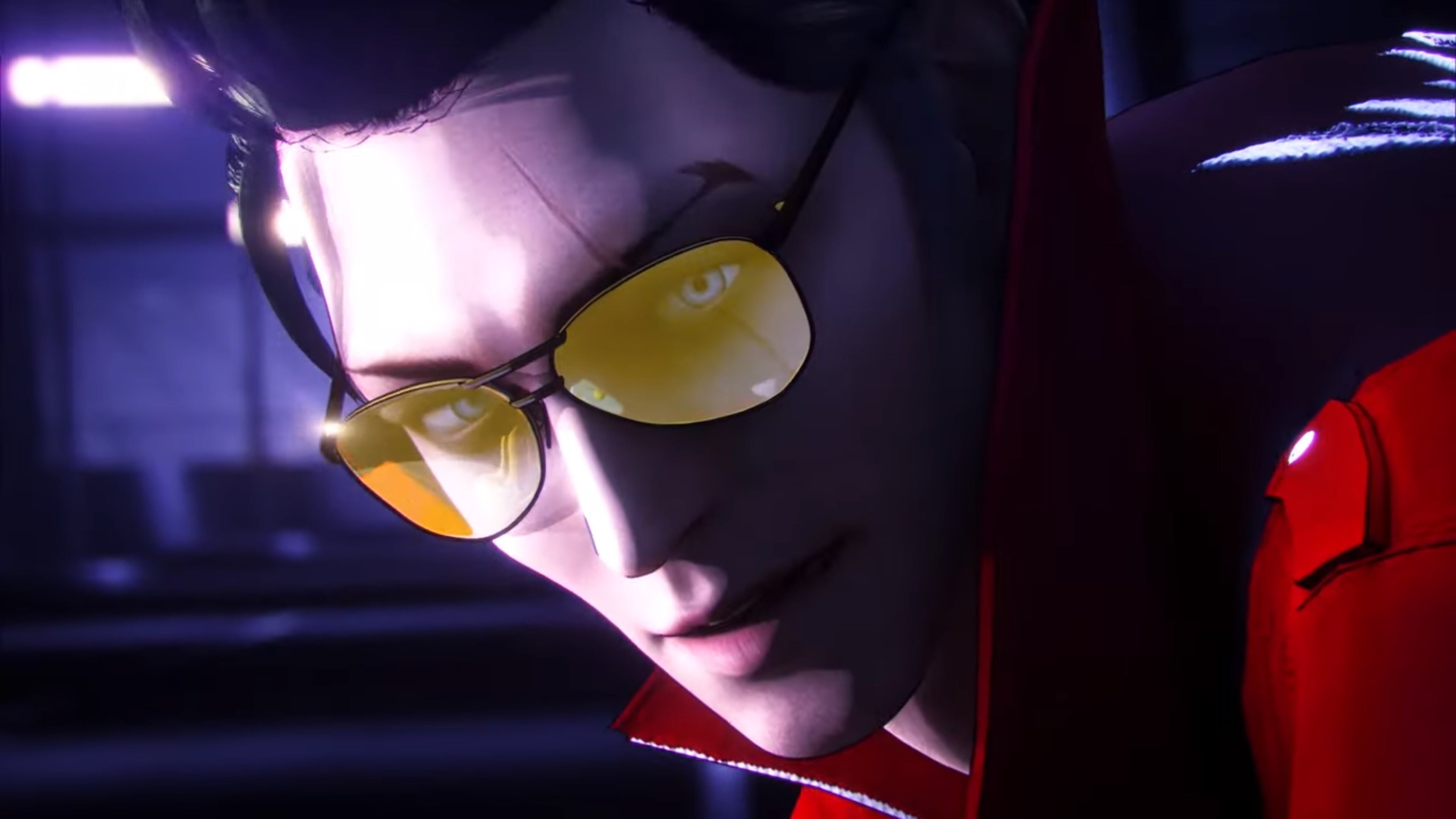 Goichi "SUDA51" Suda has teased a new Grasshopper Manufacture game may be on the way.

In an interview with NetEase Games (via Niche Gamer), Suda hinted that the team is making "truly cool and all-new games" that may be announced "around the end of the year".

The Tokyo-based studio was bought by NetEase Games for an undisclosed fee towards the end of last year, and recently gave an interview to its new parent company. As an aging Japanese GCSE and Duolingo lessons only get me so far, thankfully the interview includes English subtitles - you can check it out below:


.: Half a million of us have signed up to bash zombies in Evil Dead: The Game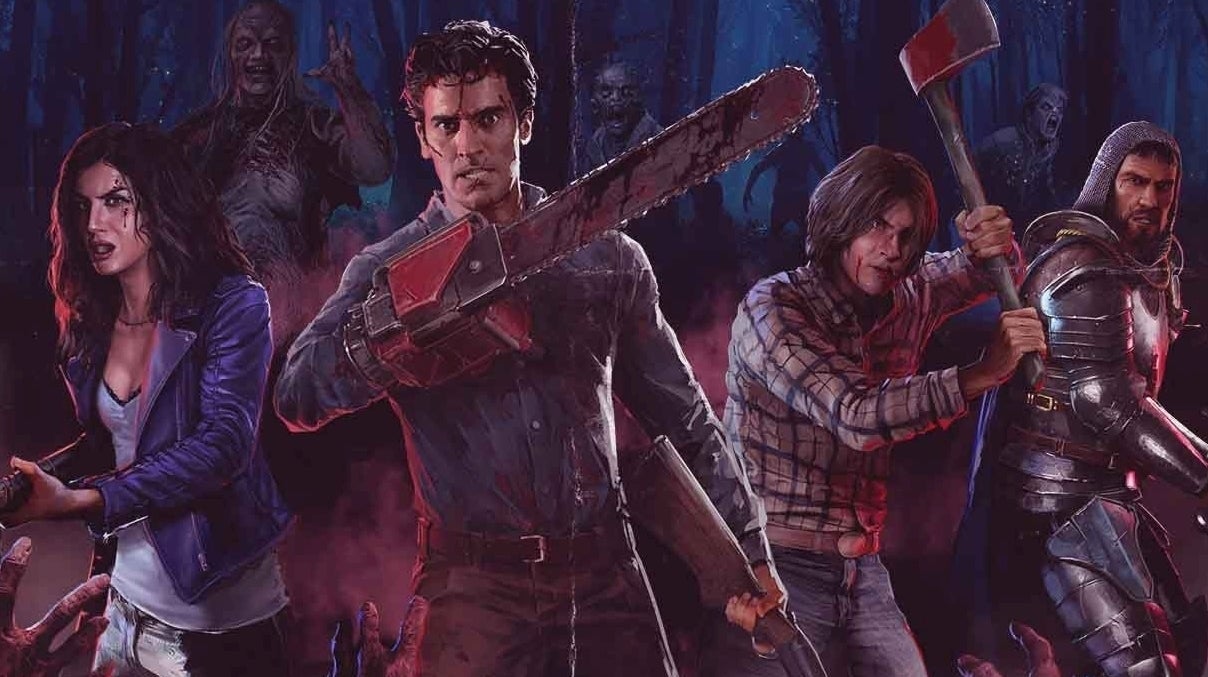 The latest asymmetric multiplayer horror, Evil Dead: The Game, has sold more than 500,000 copies.

The milestone was revealed during Embracer Group's latest investor presentation (thanks, PC Gamer), which confirmed that the since its release on 13th May, half a million people have signed up to play as - or alongside - series stalwart Ash to complete their objectives and take on hordes of Deadites.

Evil Dead: The Game is now available on PC (via the Epic Games Store), PS5, PS4, Switch, Xbox Series X, and Xbox One.


.: Few games obsessed me like SSX Tricky

If the game industry gives me just one last remaster before its remastering machines run dry, please let it be SSX Tricky. From today's point of view, when many big publishers are still betting on realistic stylings and serious performances, it's probably not as simple to make a case for SSX Tricky as it was to make one for a series like Tony Hawk's. Both may have a killer soundtrack and are certainly beloved sports games for players of my generation, but SSX Tricky could never act as a vehicle for its sport or the sporting personalities behind it. It fundamentally lacks the real-life marketing and real-life history that is such a big part in FIFA, F1 and the other sports games with annual releases and big licensing deals.

However, its ultra-arcade stylings, completely untethered from how real snowboarding events actually work (I wouldn't know, but I doubt its ice tunnels and sky-high rails are a thing), turned out to be its big selling point. Everything about SSX Tricky is loud and disobedient, but unlike Jet Set Radio, it still comes packaged as a sporting competition, just one where knocking opponents off the track is openly encouraged and rewarded.

I have only played a few games in my life with the sort of obsession I had with SSX Tricky. I wanted to perfect every course, and unlock every outfit for every character, and I think I did because SSX Tricky is the kind of game that makes you feel cool in a number of ways which are all equally important. There's the low skill ceiling - you get to feel cool with very little, and you can invest in your skill and become really good at the game, a feeling I didn't really get to experience in other sports games until then. Landing a cool trick in SSX Tricky is easy, in part because of the good controls, but also because even the simplest trick looks cool. Your character and the announcer react, the number of points, no matter how high, looks nice and big, and then there's of course the shout of "Tricky!" that celebrates your successful landing. It's even better when you get a lot of airtime, which the game sets up on each track with giant, unmissable ramps at least once. For a moment, you hear nothing but the howling of the wind, and it's just you and the sky.


.: Assassin's Creed Origins and For Honor: Marching Fire Edition will join Xbox Game Pass next month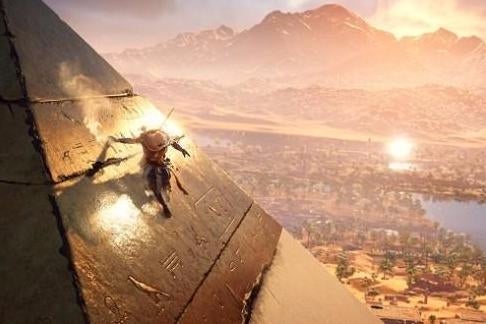 Assassin's Creed Origins and For Honor: Marching Fire Edition are set to arrive on Xbox Game Pass next month.

Although Microsoft had already teased that the new arrivals were on the way they had not been formally dated. However, our friends at VGC report that the dates were confirmed by way of Game Pass' "coming soon" section on the Microsoft Store, as viewed on Microsoft consoles.

For Honor: Marching Fire Edition will join the Xbox Game Pass library on 1st June, whilst Assassin's Creed Origins will reportedly arrive a week later on 7th June. On 21st June, Shadowrun Returns will also be added.


.: EA is reportedly pursuing acquisition and merger options with "a number of potential suitors"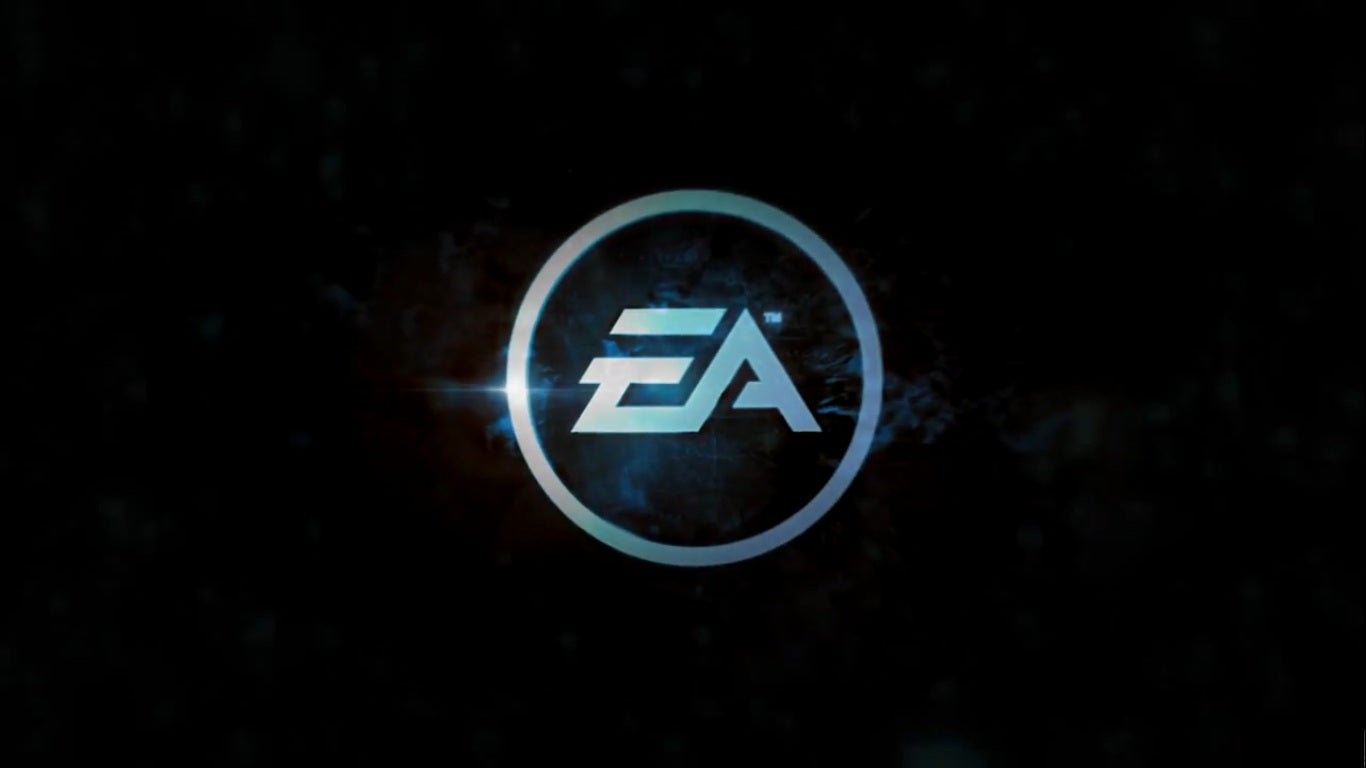 Electronic Arts is reportedly pursuing acquisition and merger opportunities with "a number of different potential suitors".

That's according to Puck (£), which yesterday revealed that EA has been "persistent in pursuing a sale" with a number of companies, including Amazon, Apple, Disney, and NBCUniversal, "emboldened in the wake of the Microsoft-Activision deal".

"In recent years, as media companies have taken greater interest in the rapidly growing gaming industry, [CEO Andrew Wilson] and Electronic Arts have held talks with a number of different potential suitors, including Disney, Apple and Amazon, sources with knowledge of those talks told me," Puck reporter, Dylan Byers, wrote.


.: You'll soon be able to play Final Fantasy 14 on Steam Deck

Good news, Final Fantasy 14 fans - the hugely-popular MMO will now run on Steam Deck.

Previously, the game would hang if you tried to launch it on Steam Deck, but now a new fix - in testing at the moment but deploying to all systems soon - means the Final Fantasy 14 Online Launcher is once again operational.

The latest update similarly helps ensure these other games will be playable again, too: Age of Chivalry, Chrono Cross: The Radical Dreamer Edition, Saviors of Sapphire Wings/Stranger of Sword City Revisited, Iragon: Prologue, One Piece: Pirate Warriors 4, Atelier Meruru, Warhammer: End Times - Vermintide, Star Wars Episode I Racer, Gary Grigsby's War in the East, Gary Grigsby's War in the West, Beneath a Steel Sky, We Were Here Forever, Cities XXL, Cladun X2, Succubus x Saint, Cursed Armor (thanks, PCGN).


.: Kojima publicly responds to Norman Reedus' claims Death Stranding 2 is in development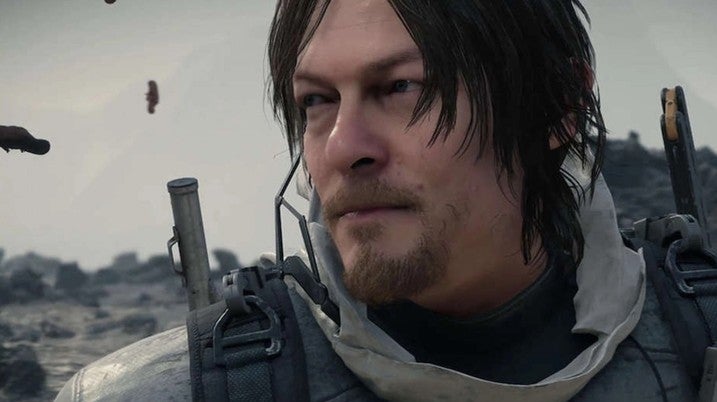 Hideo Kojima has responded to Norman Reedus' comments that he has "just started" a second Death Stranding game.

Without explicitly commenting on the revelation, Kojima shared a handful of pictures of the pair - the location of which seemingly celebrates Reedus' The Walking Dead show - with the text "go to your private room, friend".

For those not in the know, the private room is a space where lead character Sam Bridges - played by Reedus - recovers during his journey in Death Stranding.


.: Eve Online is now playable in your web browser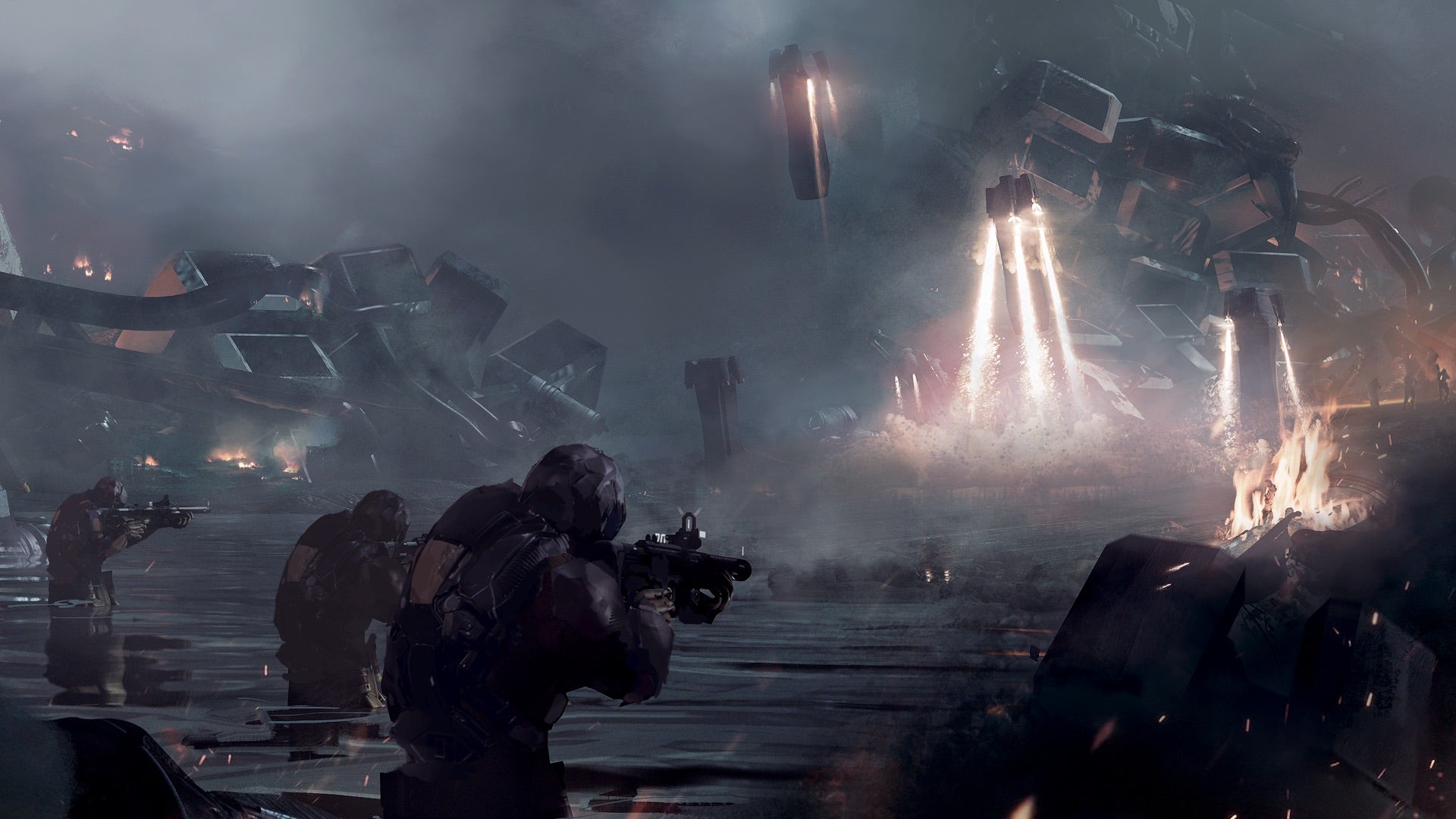 Eve Anywhere is now live for Alpha players, enabling them to play Eve Online in any browser without client software.

Up until now, the feature - which lets you play the sci-fi sim on Chrome, Edge, Firefox and Safari browsers - was initially restricted to the premium tier Omega players only. Now, Alpha players can access it too, albeit for 30 PLEX £1.20/$1.50 per 24-hour subscription. You'll also need a stable internet connection of at least 25mbps, too.

"Starting today Alpha pilots can now take advantage of Eve Anywhere, the revolutionary cloud-based platform that puts New Eden directly in your browser of choice!" developer CCP Games explains explains (via VentureBeat).


.: Halo Infinite's Season 2 patch fixes long-standing animation bugs, adds new graphics modes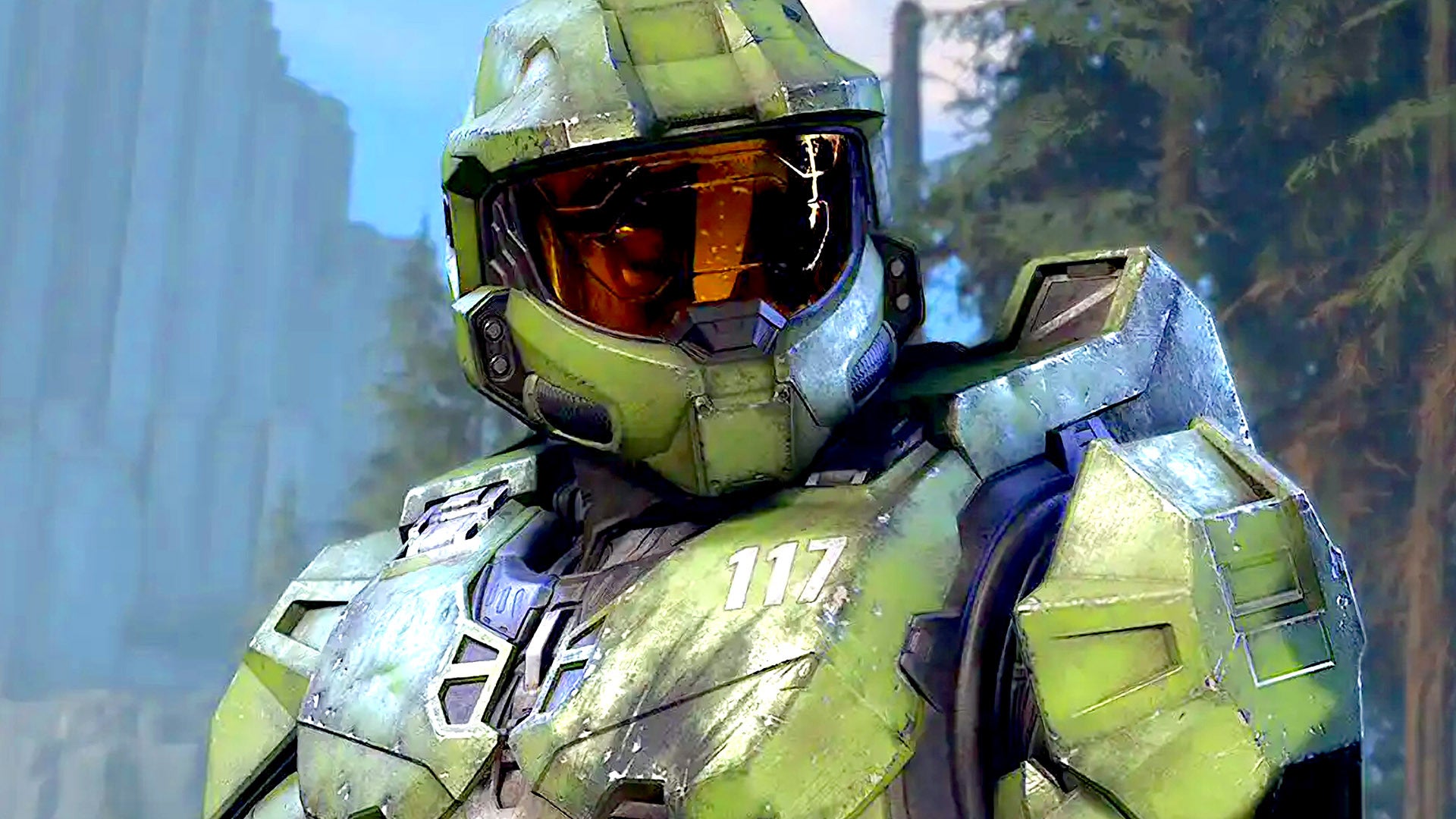 Halo Infinite was rough around the edges on release with animation issues, frame-pacing woes and extra problems in cutscenes. Some issues were tackled post-launch, but it's with the release of the Season 2 patch that some long-standing issues have finally been resolved. We took a look at the fixes that 343 Industries has put in place on PC and Xbox Series X/S, covering animation, cutscenes and graphical modes, and identified some lingering issues with frame-pacing, v-sync and VRR that unfortunately still persist.

Let's start with the good stuff first: Halo Infinite makes a much better first impression on PC, Series X and Series S, thanks to fixes to long-standing issues with the game's pre-rendered cutscenes. After the patch, colours and black levels are now correct and the pre-rendered video sequence plays back with proper frame-pacing, making it feel much smoother and more polished as a result. This might not sound like a big deal, but this sequence cost a lot of money to make, it's key to the game's initial story-telling and for it to present the way it did at launch is a mystery. Still, the problem's now solved - and the improvement is palpable: it looks right, the washed out look is gone and the jerky playback issues are finally fixed.

Cutscene playback - an issue we highlighted pre-launch and that Microsoft told us would be patched - has finally been fixed too. This one is weird: even if the game ran consistently at 60fps or 120fps, actual movement within the cutscene was very jerky and very offputting, giving the illusion of a much lower performance level. This fix comes as a real relief, greatly improving the visual quality of all cutscenes, working nicely in comination ith smaller fixes like the prevention of lights flickering when you fly out to do the first open world mission. That said, one issue still remains: facial animations of all types still play out at 30fps, something that didn't occur in pre-release footage circa 2020. Hopefully this too can be fixed in an upcoming release, so that cutscenes can look as good as they should.


.: A "game-breaking" bug is plaguing Switch Online's Kirby 64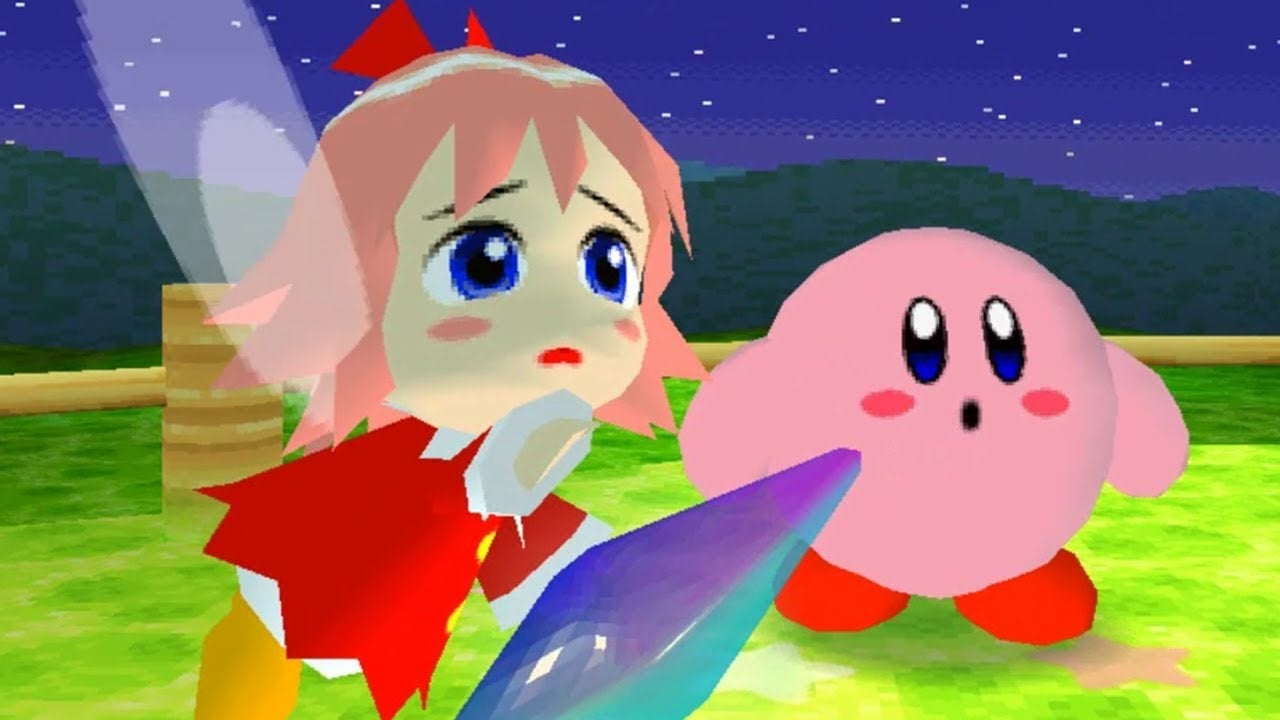 Players have discovered a "game-breaking" bug in Kirby 64.

Kirby 64: The Crystal Shards is the latest N64 game to have been released on the Nintendo Online Expansion Pass. Originally released in 2000, it's a 2.5D side-scrolling platformer featuring Kirby's copy abilities, which can be combined into Power Combos, and it joined the Nintendo Switch Online's library of classic games just yesterday.

However, according to Redditor Keyblademasternadroj, there's a bug in underwater levels that "causes you to enter hit stun forever" that can only be rectified by quitting the game.


.: 500,000 people have already tried vampire survival game V Rising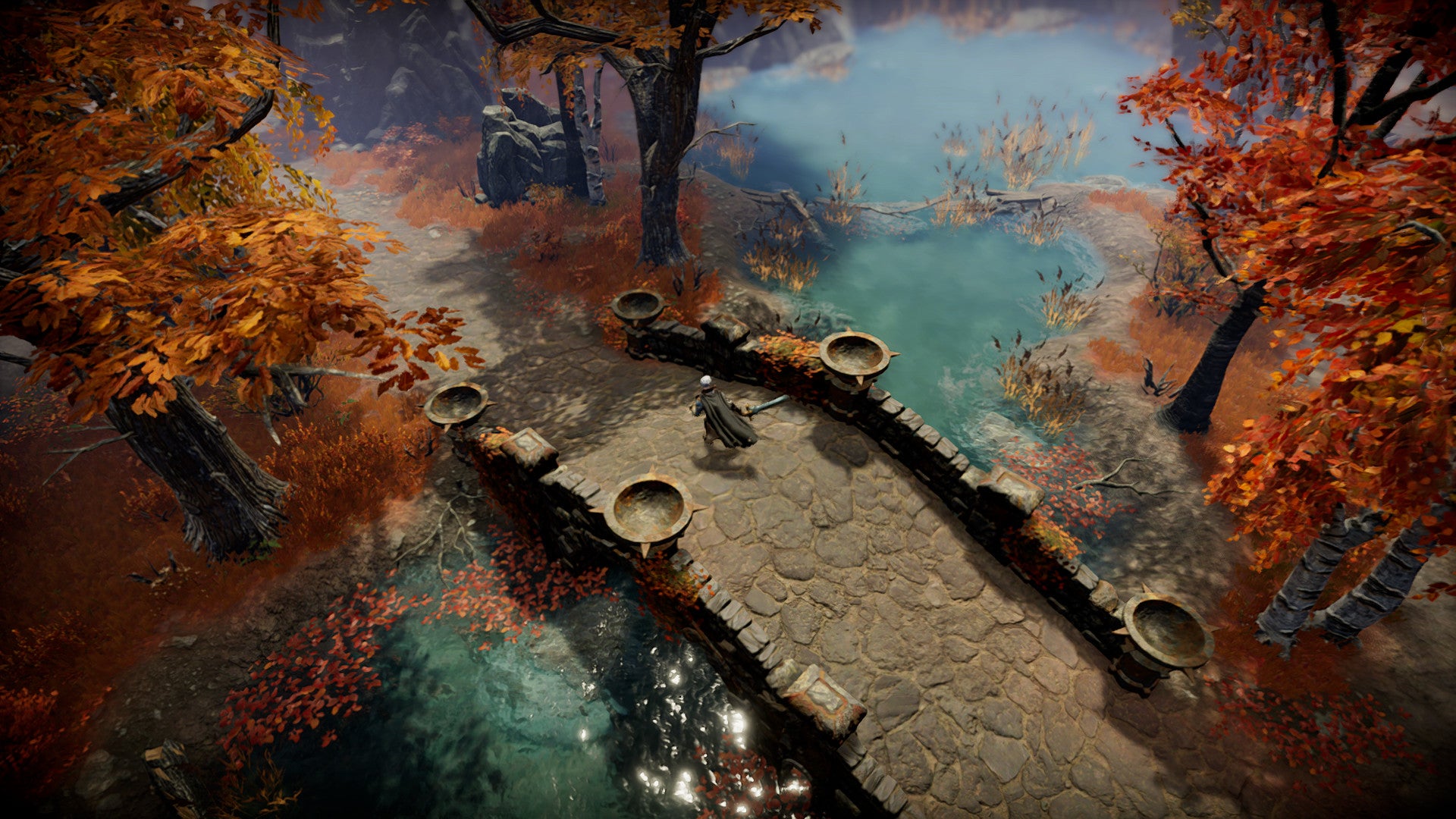 UPDATE 25/5/22: A million players have now risen up to play vampire survival success story V Rising - meaning the early access game has added a further 500,000 players in the past five days.

In just over a week, the game has blown up on Steam - see our earlier story below - and become one of its most-played titles.

A new patch released today added LAN Mode, allowing you to play V Rising solo or with friends on the same network without an internet connection.


.: PUBG's 17.2 update is now live - here's what's changed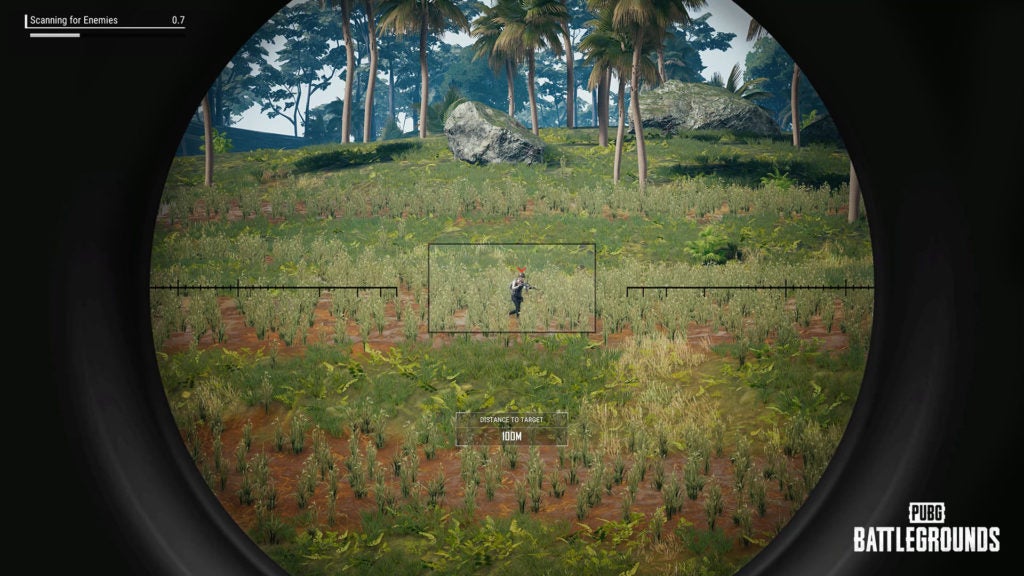 PUBG's 17.2 update is now available on PC and mobile, bringing the 1v1 Arena to Training Mode, as well as updates to the Spotter Scope and balance changes to 5.56 Designated Marksman Rifles (DMR) and the Mortar.

"The Spotter Scope and its automatic features of marking and following enemies continued to show overly strong performance, causing more stress than enjoyable experiences to our players," Krafton explains. "Therefore, the enemy detection range has been reduced from 1000m to 600m and the white passive marker will not appear automatically in ADS mode."

As for the 1v1 Arena mode? That's now available in Training Mode and welcomes "all types of combat practice in a suspenseful 1v1 setting", as well as curious spectators, too.


.: Can the fundamental trouble with esports ever be properly solved?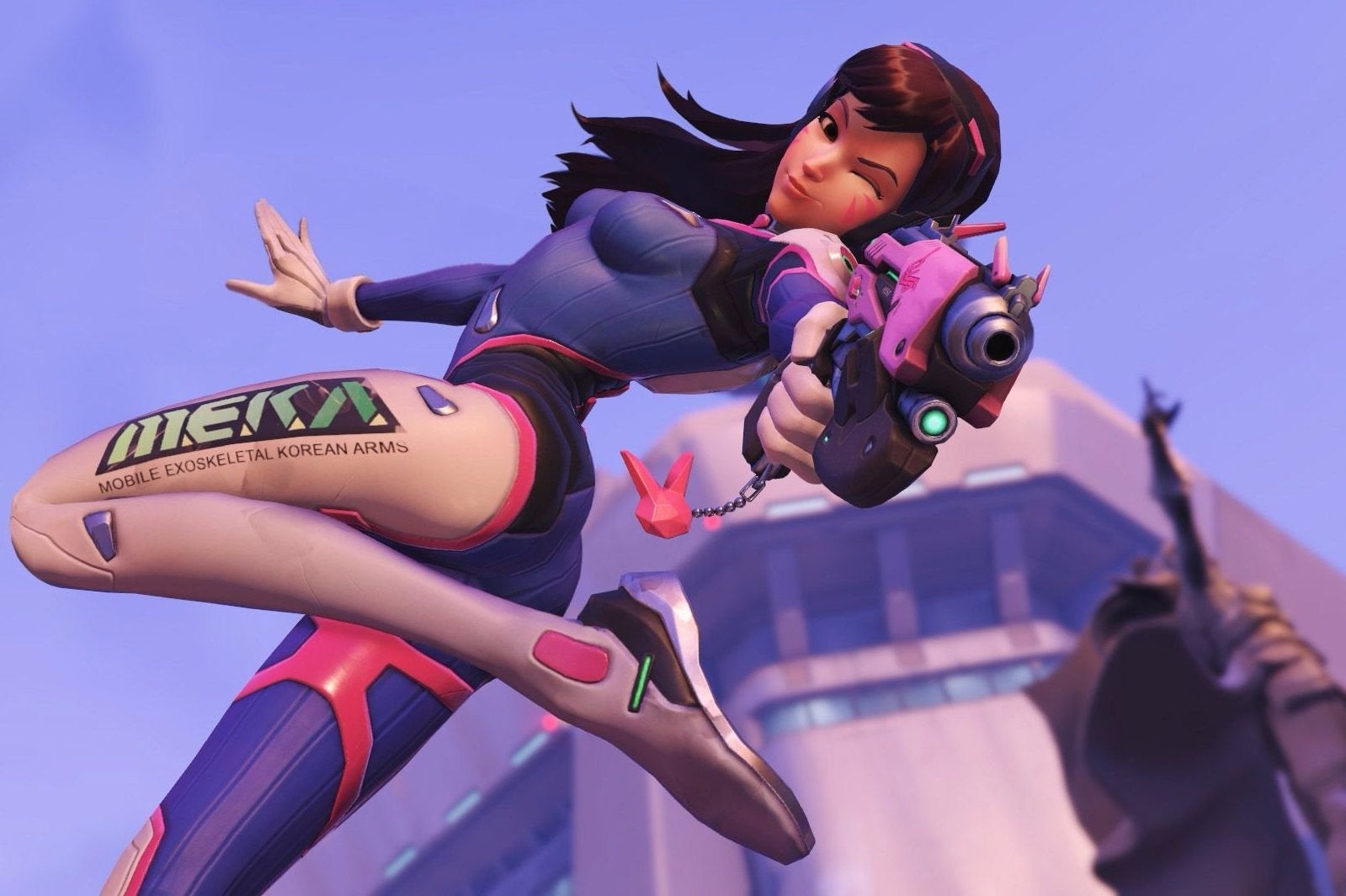 Hit Points, in case you haven't come across it before, is an incredible free newsletter from friend of Eurogamer and former Edge editor Nathan Brown, delivering insight and commentary on the videogame industry. We're delighted to be partnering with Nathan to provide a platform for some of his pieces, continuing with this from earlier in the week on esport's perennial problem. If you like what you've read, do head over and subscribe!

I've been watching quite a bit of basketball lately. It's not a sport I've paid much attention to since my schooldays, when I used to play a bit. But I drifted back to it in 2020, when it was one of the first sports to find a way back from Covid, and the NBA drummed up global interest by showing games online for free. I've kept tabs on it since, and now the playoffs have started - and the football season is winding down - I've found myself getting quite into it again.

I understand the fundamentals of the sport, and over time have got my head around what in videogame terms we would call its current meta. I have no favourite team, but a few I like to watch and see win. I am starting to understand the tactical side of the game, and am beginning to parse the meanings of small parts of its arcane lexicon. I know what a pick and roll is now! I think, anyway. Please don't ask me to explain it, however.


.: In praise of screensavers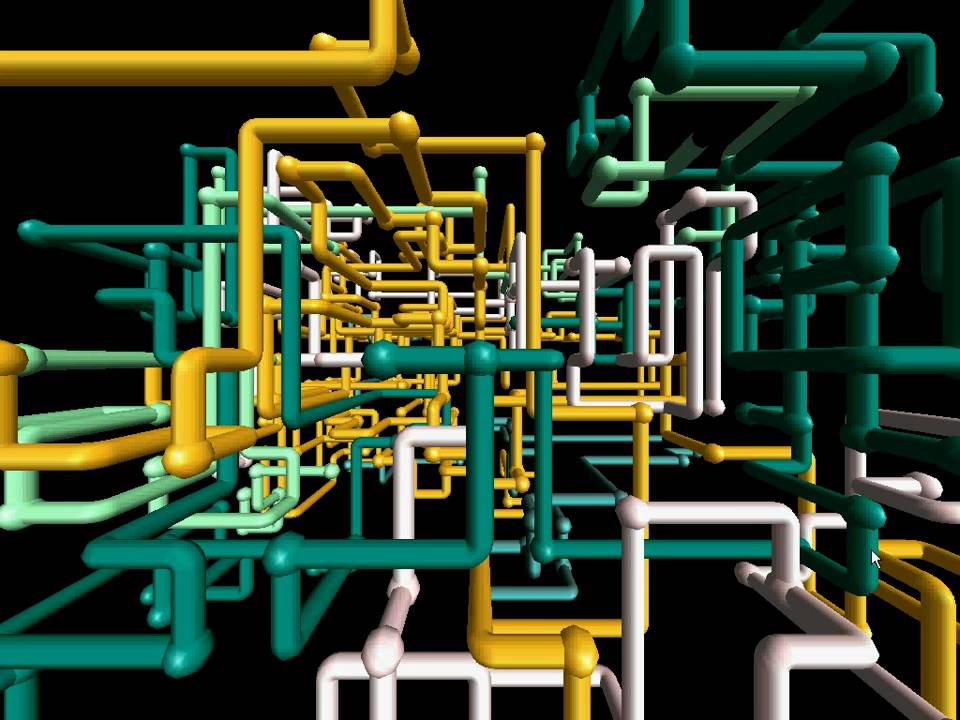 I probably encountered screensavers around the time I read Dune for the first time. Weird as it sounds, the two things have become interlocked in my mind slightly, like one of those magic tricks with separate pieces of metal infuriatingly bent around each other.

We are talking secondary school, the early years. In an old paperback belonging to my stepmother I was reading about this substance, spice, that allowed people to fold space, to travel between distant points without actually traveling anywhere. And then on the computer screens in the old PC lab in my school, these rows of monitors would occasionally switch from whatever they were doing - pages of text, maths programs - and you'd get, what? Mazes! Starfields! Words spinning in an abyss.

The folding of space - this is what computers do, right? Obviously they do it now with the internet, as you scroll over this formless universe of information where every point is instantaneously connected to every other point, this hypertext Oort cloud or nebula. But even before that, computers had this weird depth, this realm behind the screen, a place so clearly real that William Gibson coined a name for it: cyberspace. Back before internet connections, when computers were just operating systems and the programs they ran, they still did this - they still folded space and took you with them as they hopped across the gaps.


.: Sci-fi strategy game Stellaris is free to play this weekend on Steam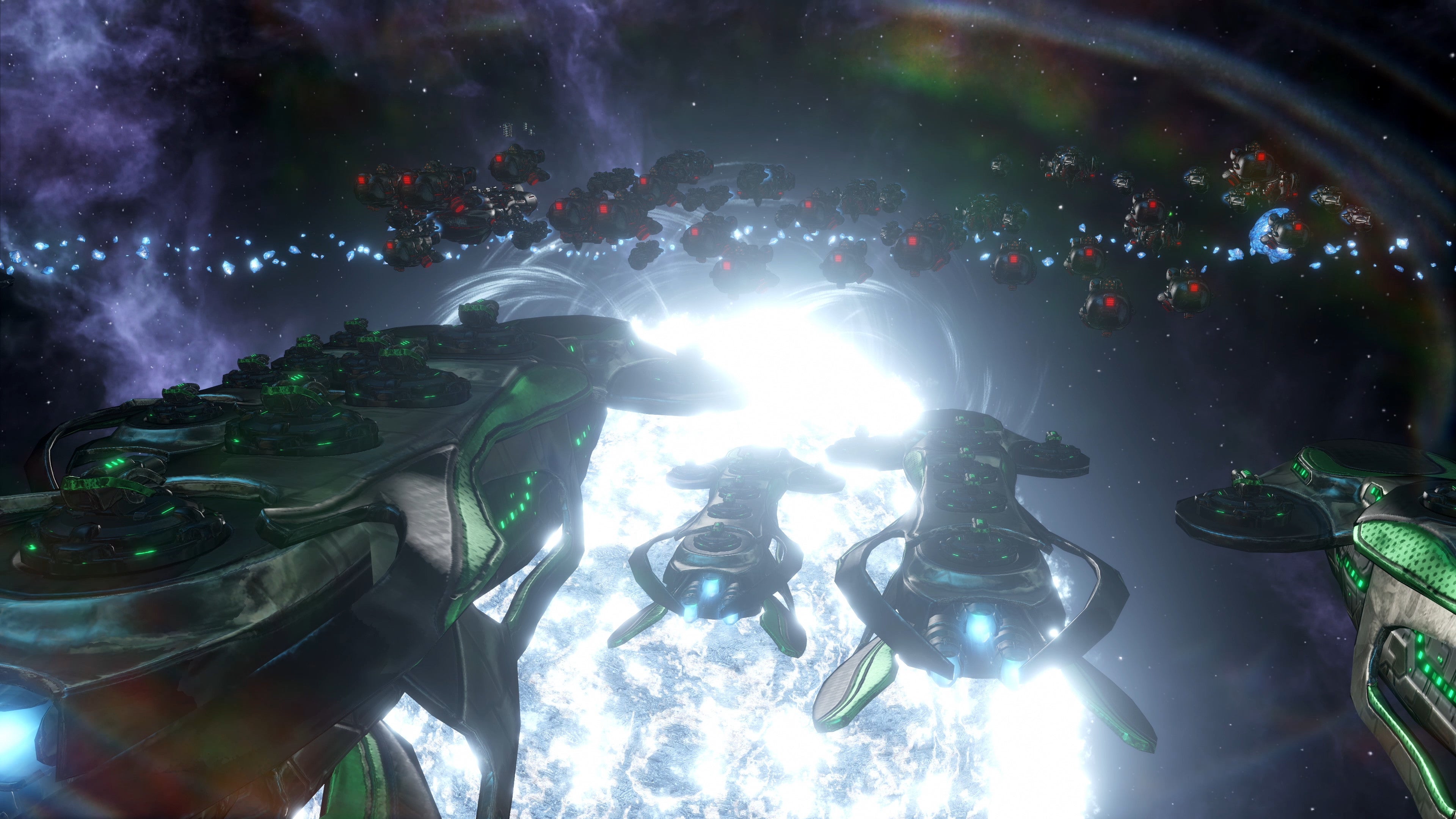 If you're in the mood for a spot of space domination this weekend and somehow haven't yet given Paradox Interactive's galactic empire builder Stellaris a whirl in the six years it's been out, now's the perfect time to do so, given it's free to play for the next few days.

Stellaris, a sort of space-faring amalgam of grand strategy and 4X action, burst onto the scene back in 2016 to significant acclaim. Six years on, it's a substantially different beast, with Paradox having made some sweeping changes along the way, most notably in its radical 2.0 release.

The many faceted road to galactic supremacy it presents is still a tonne of strategic fun though, even if - as is generally the way with Paradox titles - the purity of the base game has now been somewhat muddied by an increasingly unwieldy stack of post-launch DLC.


.: Anti-grav racing sequel Redout 2 has been delayed into June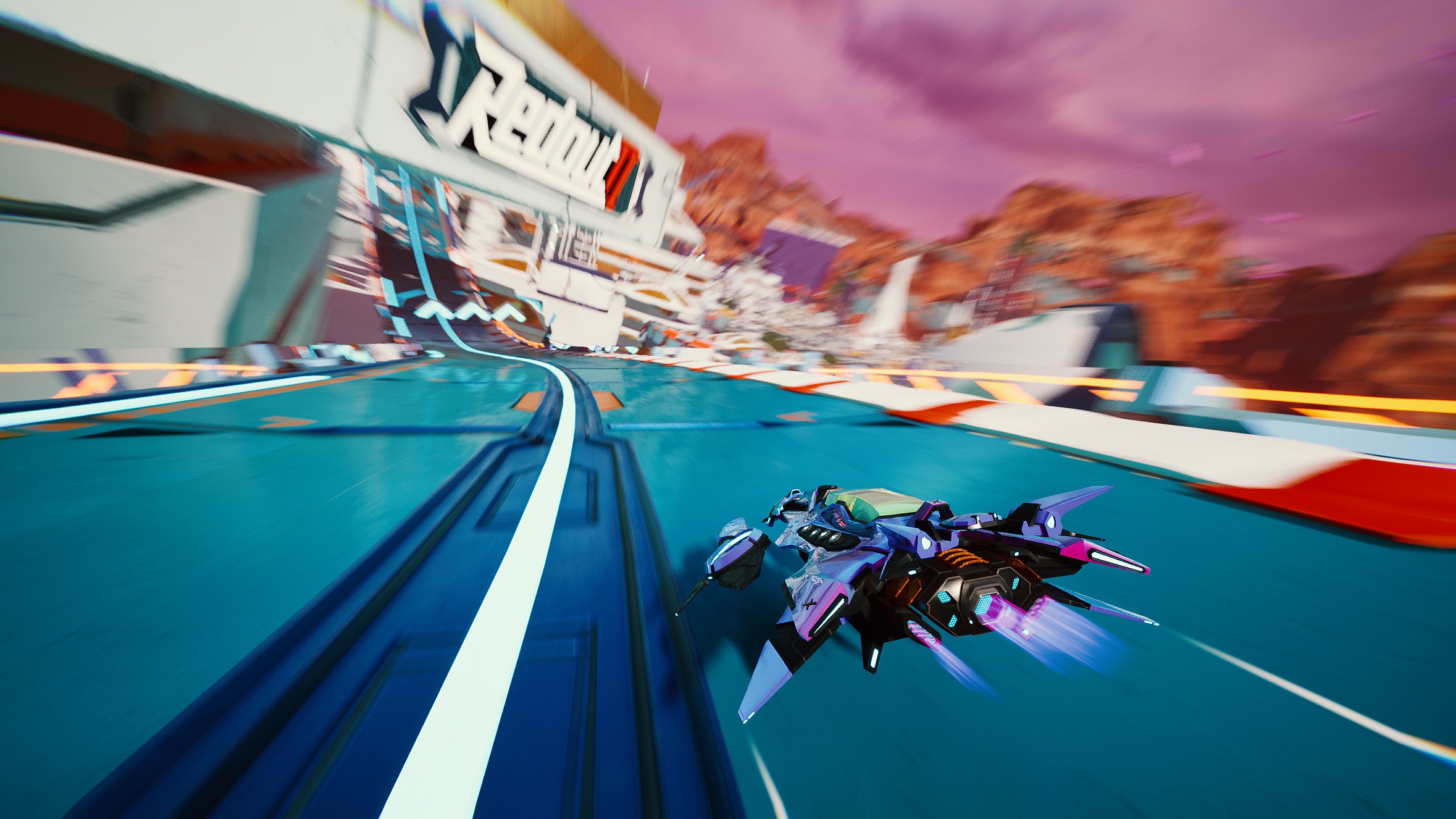 If you were roaring at the starting line ready to race into Redout 2 later this month, you might want to cool your engines (sorry, I'll stop this now); developer 34BigThings has announced a short delay for its stylish anti-grav racing sequel, with the game now set to release on 16th June.

Redout 2, which was originally expected to launch on 26th May, builds on the superb racing action of its 2016 predecessor with a whole new set of tracks (36 in total, plus mirror variants of each) alongside expanded customisation options - with players now able to start with one of 12 distinct chassis and strap on the likes of new rocket engines, propulsors, stabilsers, rudders, magnets, intercoolers, flaps, wings, and spoilers.

There's also online multiplayer racing for up to 12 challengers, plus a single-player career campaign, promising "hundreds" of events from a variety of different modes, including Arena Races, Time Attacks, Last Man Standing, and Boss Races.


.: Halo co-creator Marcus Lehto shares thoughts on divisive TV adaptation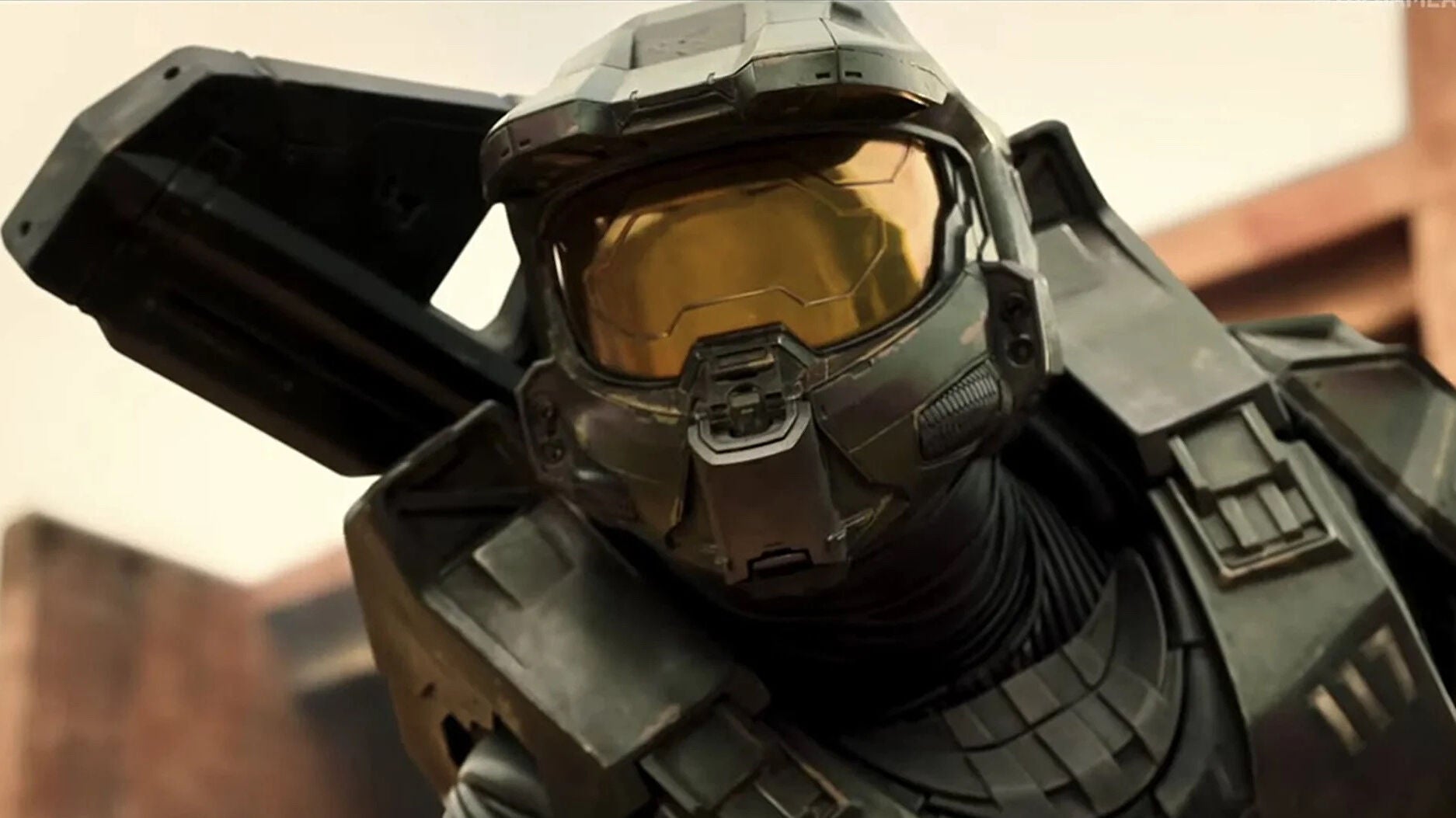 After one hell of a long wait, the live-action Halo TV adaptation finally arrived earlier this year, and the response has been...mixed. And now Marcus Lehto, co-creator of the videogame series that started all, has shared his own thoughts on the adaptation, saying that while he doesn't "hate" it, he was ultimately "confused by many of the choices that were made".

Paramount+'s Halo adaptation finally launched for US audiences this March - a mere nine years after it was originally announced - and while changes were expected (fans were forewarned that the TV show takes place in the so-called Silver Timeline, separate from the core Halo canon), the end result has certainly proven divisive.

While it was Master Chief's amusing loss of inhibitions that drew the most headlines over the series' run - just episodes after he'd stunned audiences by showing his face for the first time, he'd got his bum out, then ended the series having sex in front of his mum - there's been plenty of criticism around the show's writing, inconsistent tone, uneven plotting, and pacing.


.: Norman Reedus seemingly confirms Death Stranding sequel in development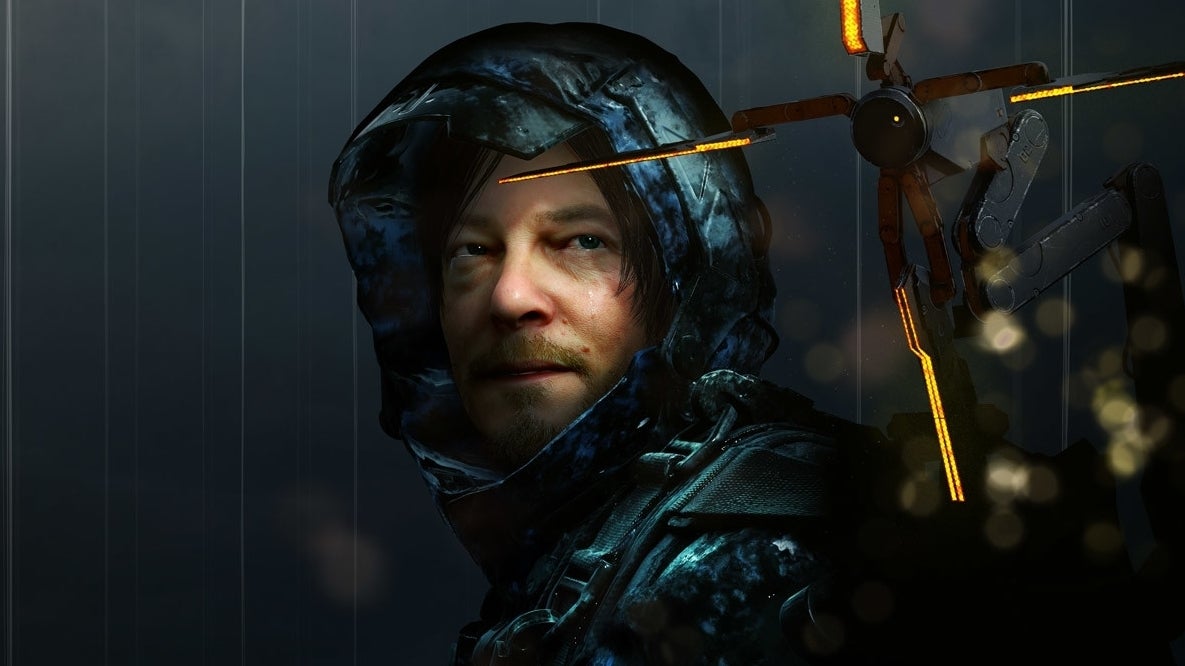 Norman Reedus has seemingly confirmed a sequel to Death Stranding is in development.

In a new interview with Leo, Reedus - the actor behind lead role, Sam Porter Bridges - discussed Death Stranding and said simply: "We just started the second one."

He followed up explaining how his role came about.


.: Ugly Sonic is, terrifyingly, in Disney's new Chip 'n Dale film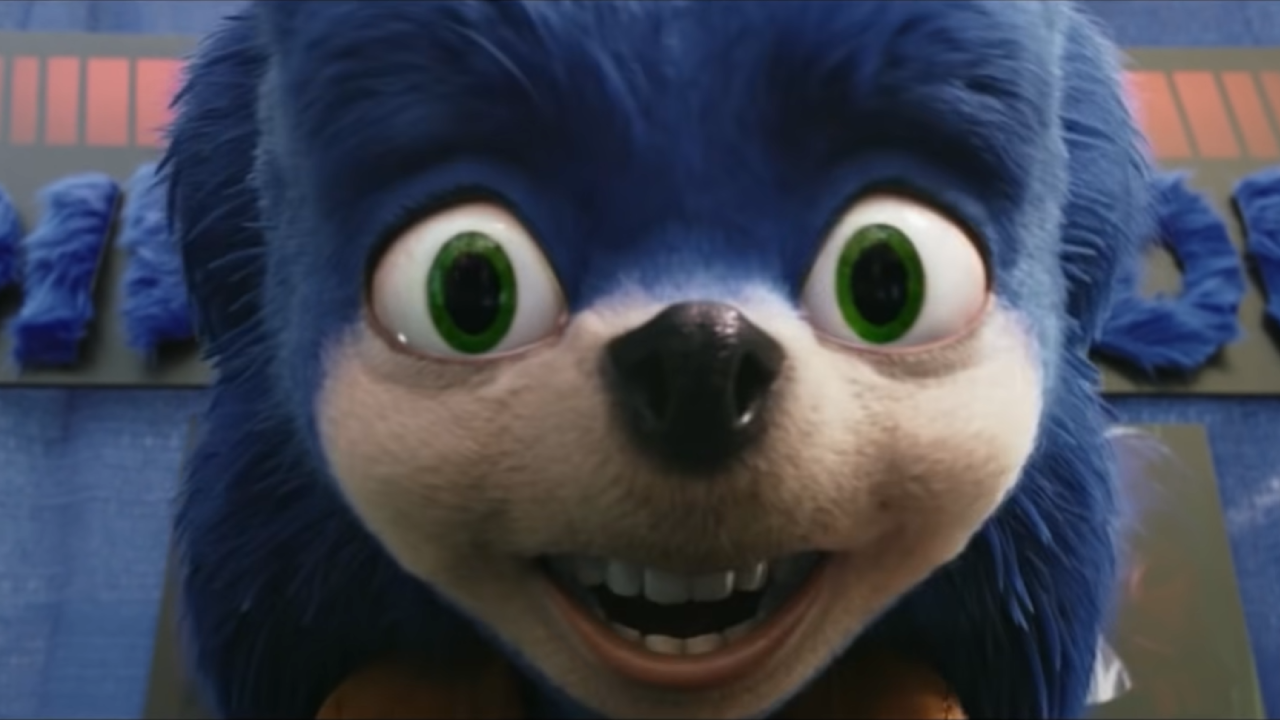 Chip 'n Dale: Rescue Rangers is a brand new film out today on Disney+. For some reason, it features Ugly Sonic.

Ugly Sonic, as you'll no doubt be aware, was the original design for Sonic in the 2020 film before fans complained. His dodgy teeth and human eyes were removed, eventually leading to a decent film and better sequel.

But now he's back and... uglier than ever before. Honestly, it's terrifying.


.: Revisiting PS3 classic Motorstorm - the driving celebration that should never have ended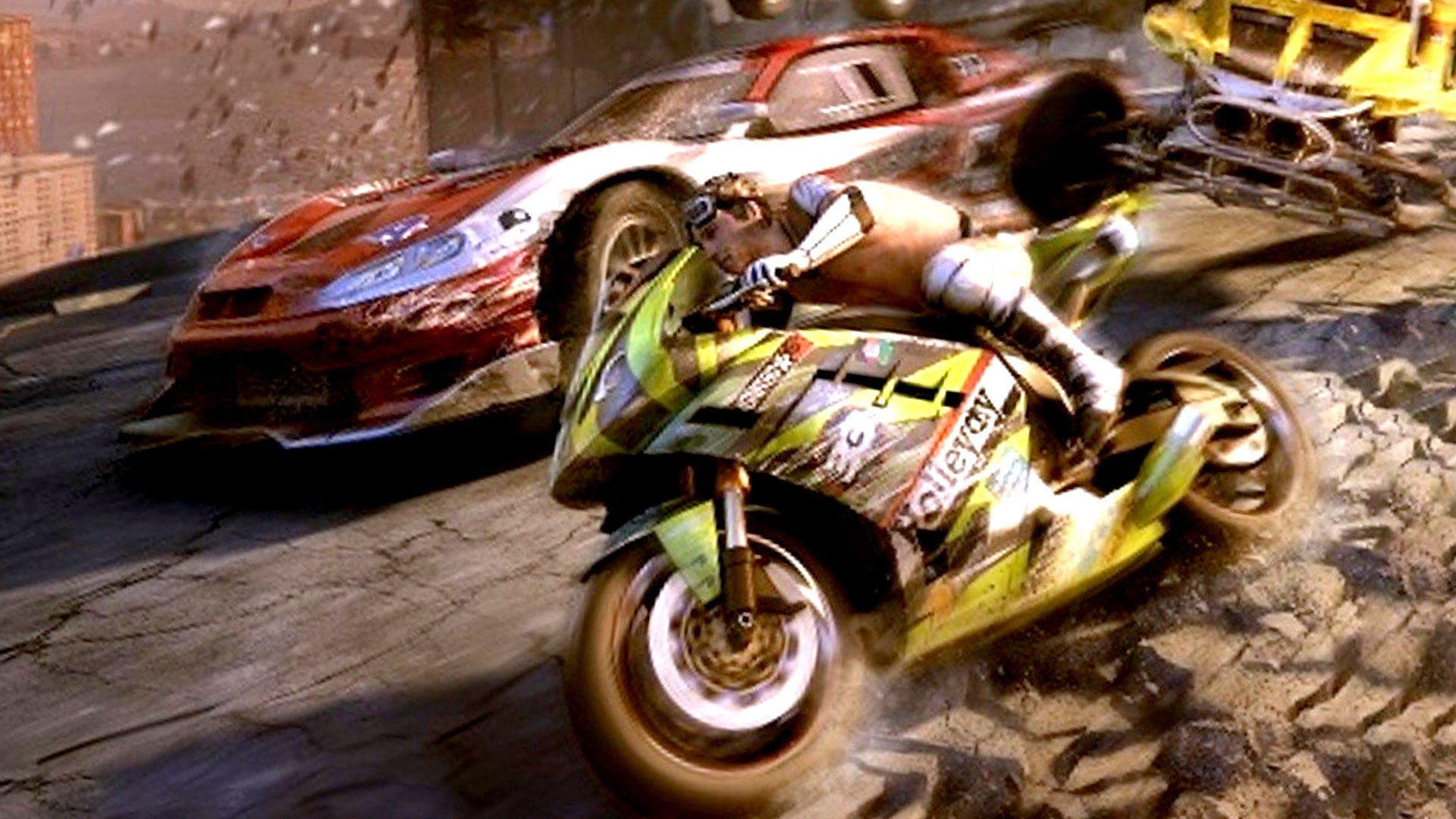 Evolution Studios' Motorstorm is one of the first, finest and most fondly remembered of launch titles for PlayStation 3. It's a release designed to answer the question posed by each new console generation: what makes a game 'next-gen'? With its robust physics engine and massive tracks, Motorstorm serves up a bold affirmative answer to this question, delivering an experience that could never have existed on prior console hardware. At the same time, the path to release was fraught with challenges that almost serve as a microcosm of the PlayStation 3 release situation itself. It was a success, however, with a trilogy of PS3 releases, plus PSP, Vita and even PS2 off-shoots.

Originally known as 'Stampede', Motorstorm was originally envisioned as a celebration of dirt racing featuring asymmetric vehicle battles, massive tracks and complex physics simulation with up to 48 vehicles in a single race. The goal was to create something worthy of the 'next-generation' label but there was just one problem - the next-generation platform it was being designed for was nowhere near ready and things would get a whole lot worse before they got better, and that's where the infamous 'target render' from Sony's E3 2005 press conference comes into view.

This now infamous showing blew people away at the time, promising a level of fidelity that seemed impossible - and that's because it was. Phil Harrison famously took the stage during the show presenting games that were in-development via the use of bombastic trailers. Motostorm's short trailer featured unbelievable chaos, physics and destruction as a herd of vehicles storm their way across the landscape. For the Evolution Studios crew back in Runcorn, England, however, what should have been an exciting moment for the team with the announcement of their next game, turned into a moment of panic when Phil Harrison himself suggested to the press that this Motorstorm trailer represented actual gameplay. It didn't.


.: Twitch slowly improving accessibility of its streaming platform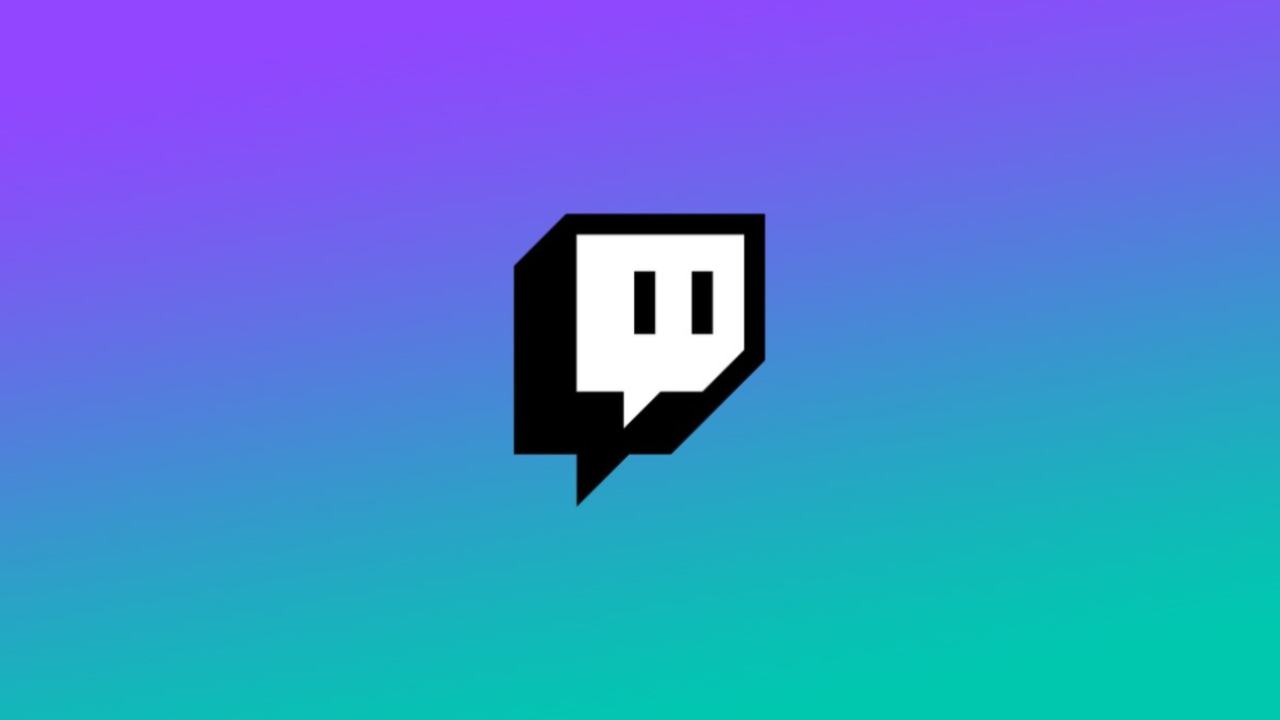 Twitch is improving the accessibility of its streaming platform, detailing a number of planned and immediate improvements.

Just added for Global Accessibility Awareness Day are new badges for viewers to identify as audio or video only, so streamers can see those with a limited channel experience.

Earlier this year the platform began working with accessibility consultants to review the Creator Stream Manager dashboard on web, mobile apps, and the core UI library to improve accessibility across the board.


.: Genshin Impact's Version 2.7 update coming this month, introduces new characters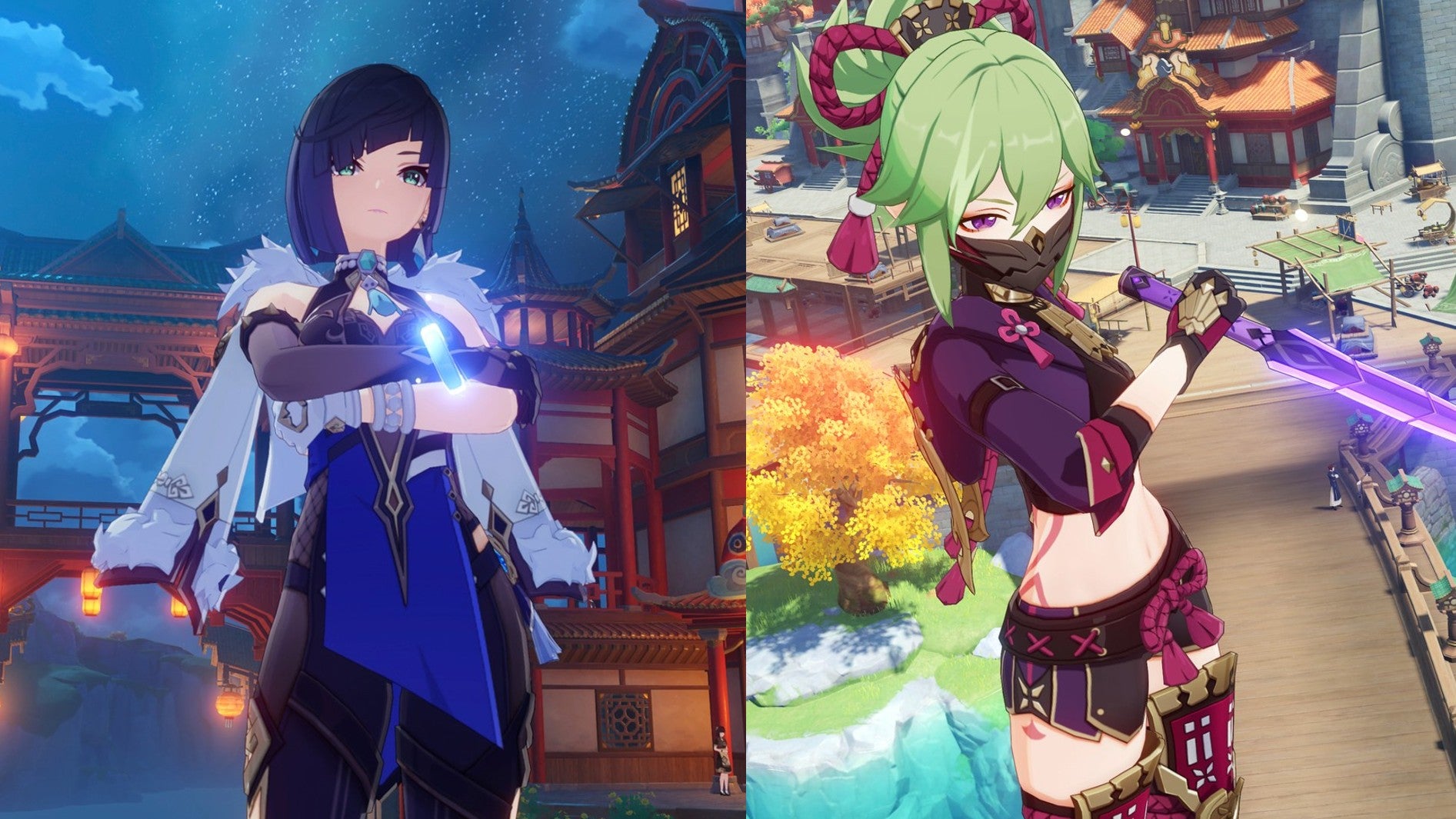 Following its initial delay, HoYoverse has announced the Version 2.7 update for Genshin Impact, which is known as "Hidden Dreams in the Depths", will be available on 31st May.

When this update goes live, players will be able to continue on with their adventures in The Chasm. But they will not be alone there, as they will join a new team of "diverse members" to "discover a long-sealed history about the people, monsters and the yakshas".

In addition a to new story quest and challenges, two new playable characters will also be introduced to the game. Their names are Yelan and Kuki Shinobu and HoYoverse has assured us they will be "capable allies". Yelan is described as a "mysterious figure with many faces and identities" and will use a bow as her weapon of choice. Meanwhile, Kuki is a "surprisingly reliable and capable deputy leader of the Arataki Gang" who uses a sword and can manipulate the Electro element. You can check out the new trailer for Version 2.7 below.


.: Embracer sees "great potential" in its Tomb Raider acquisition, including remakes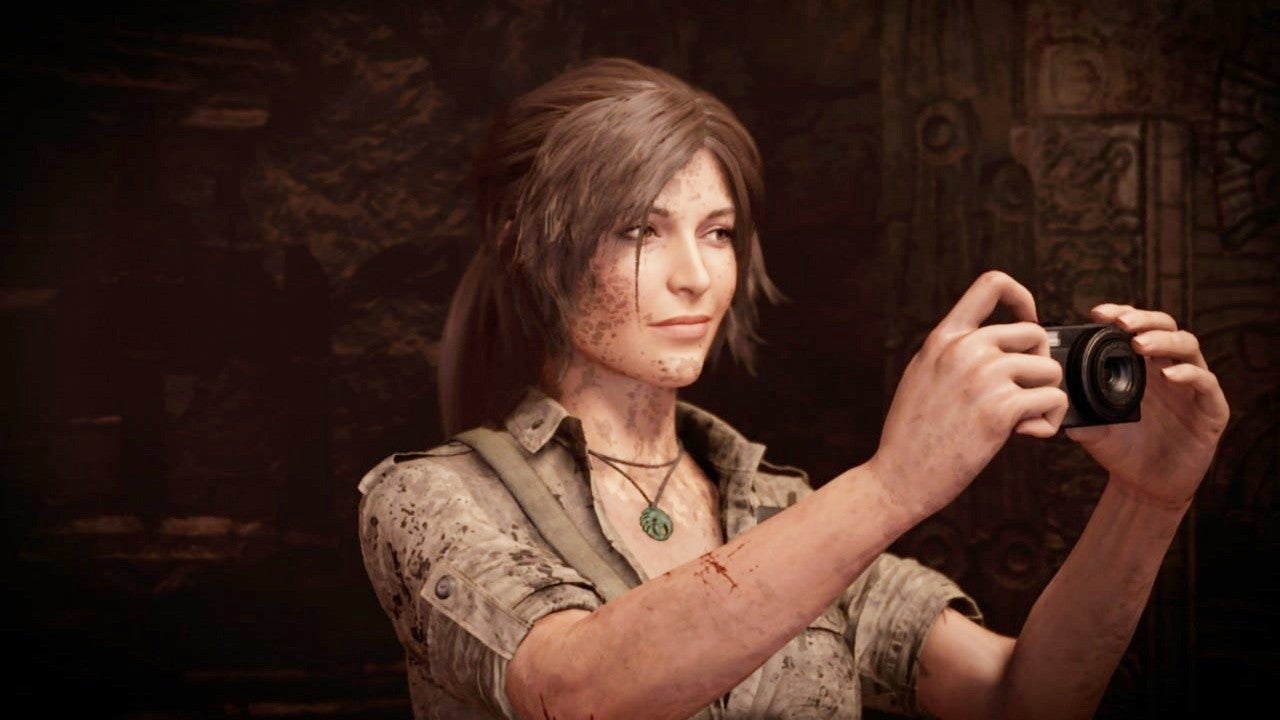 We were all left to pick our jaws up from the floor when it was announced that Embracer had purchased the rights to big franchises such as Tomb Raider and Deus Ex from Square Enix earlier this month. It seemed to be the bargain of the year, if not century, for the holding company.

Now, in its financial report, Embracer has highlighted its hopes for the future following this acquisition (including potential remakes of some classic titles) saying, "after the end of the quarter, we further strengthened our development capabilities and IP-portfolio by entering into an agreement to acquire Crystal Dynamics, Eidos Montreal, and Square Enix Montreal, including Tomb Raider, Deus Ex, Thief, and Legacy of Kain and other IPs.

"We see a great potential, not only in sequels, but also in remakes, remasters, spinoffs, as well as transmedia projects across the Group."


.: Square Enix files strange trademarks for Final Fantasy 7, Final Bar Line, and Labyrinth Striker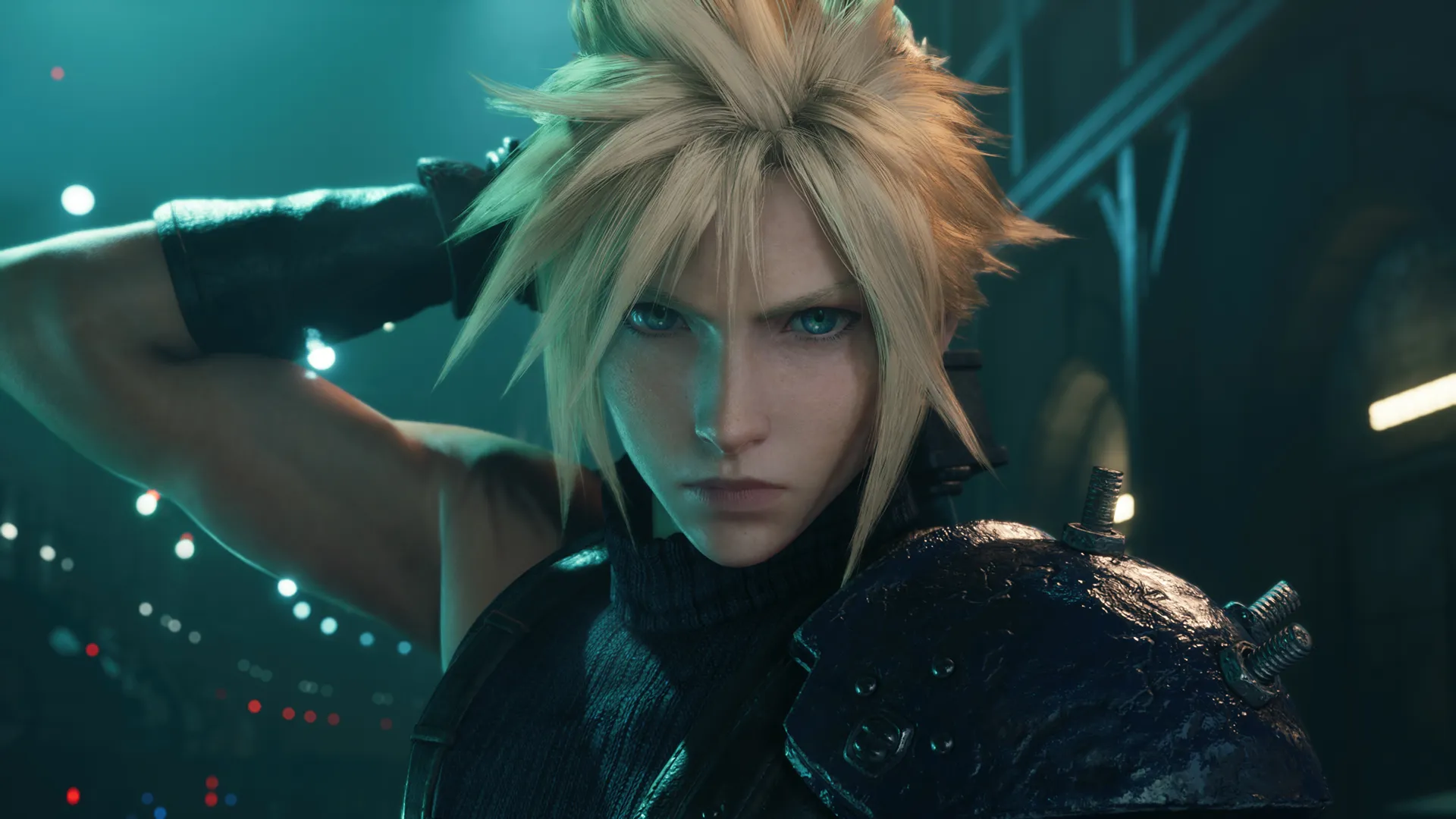 Square Enix has filed three new trademarks in Japan: Final Fantasy 7 Remake Intergrade, Final Bar Line, and Labyrinth Striker.

Fans are already speculating what these could be for.

Of course, Final Fantasy 7 Remake Intergrade is already out on PS5 and PC. This trademark indicates incoming news for the game: perhaps a Steam or Xbox release?


.: Weekly: MultiVersus, Evil Dead and everything else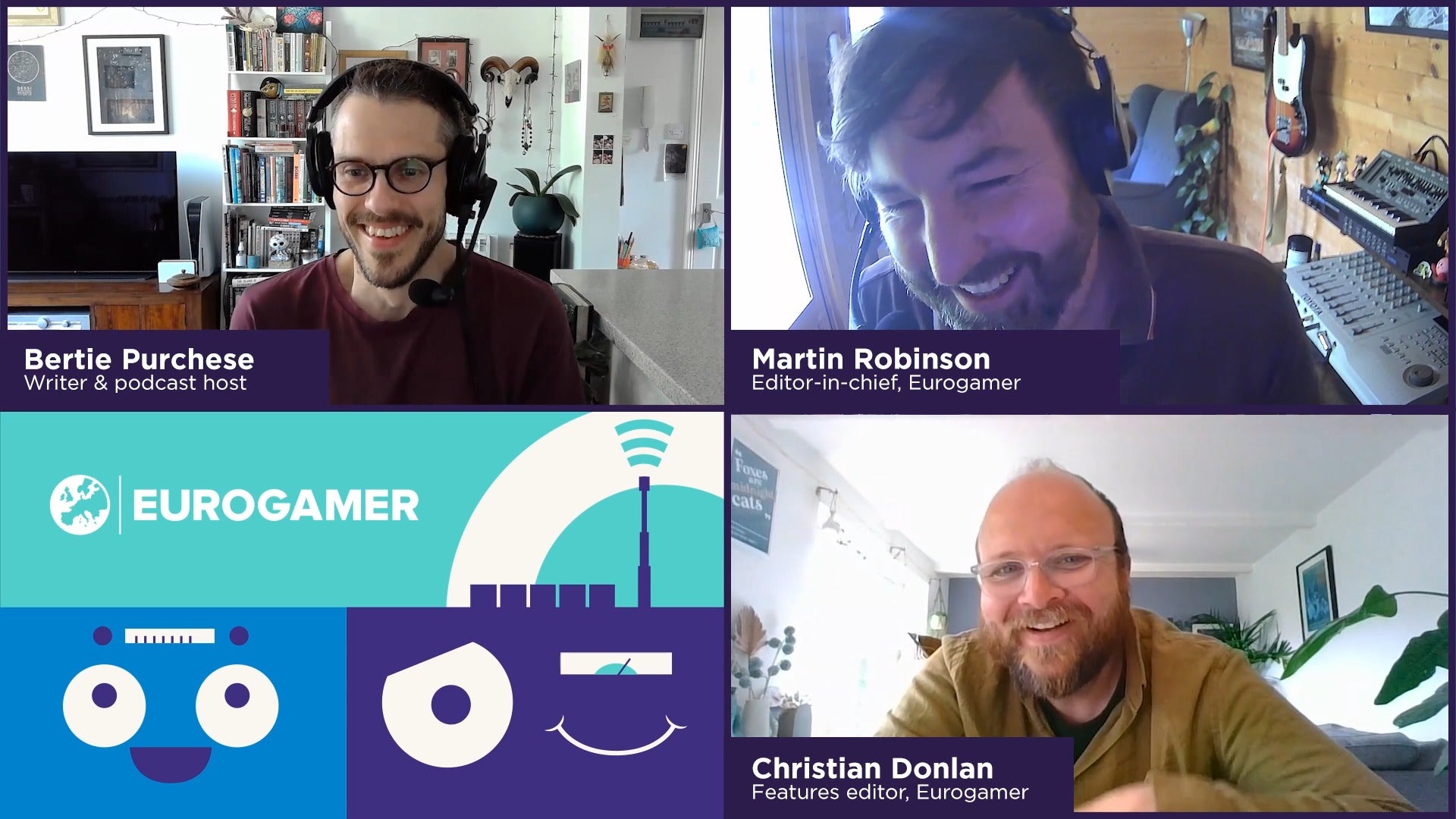 It's the third episode of Weekly, our newish show where we recap the week on Eurogamer for you. We look at reviews and features, news and videos, and pull out some of the talking points from the week.

The talking points last week were the PlayStation Plus relaunch, which we don't dwell on because the Newscast tackles it in much more detail. But we do dwell on the new Evil Dead game, which we've been playing, and Warner Bros.' new Smash Bros.' (how many brothers can there be?) game Multiversus, which we've also been playing. Are either of them any good?

My guests this episode are Eurogamer editor in chief Martin Robinson and, for the first time, the wonderful Christian Donlan, our features editor.


.: Borderlands creator Gearbox has nine AAA games in development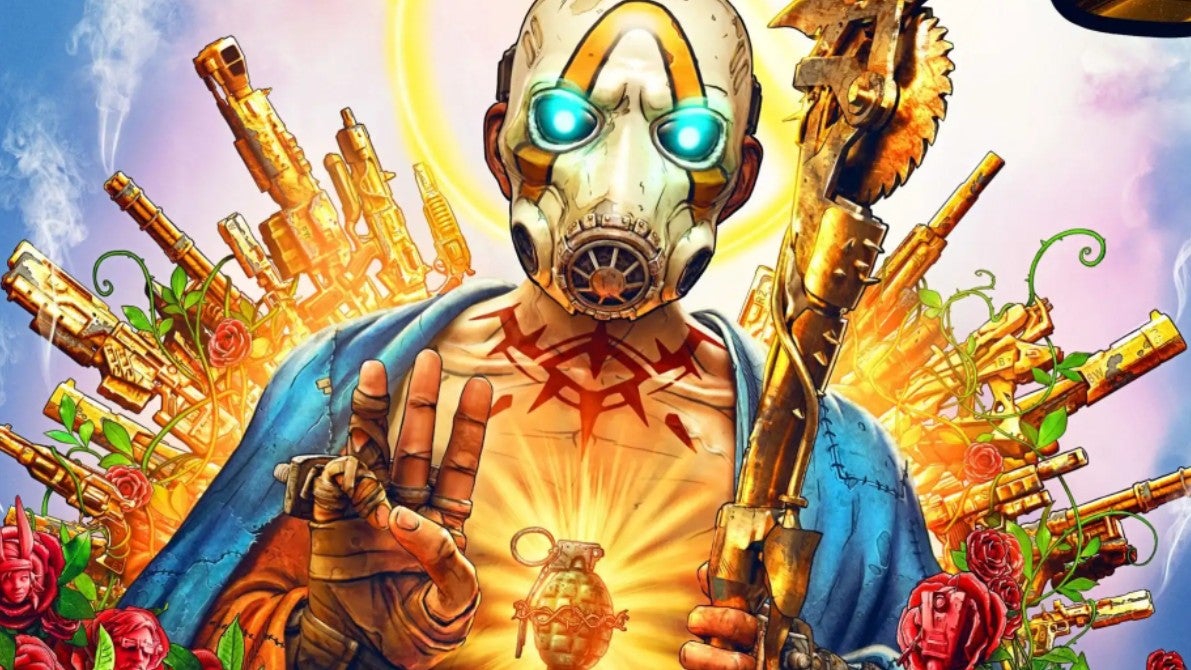 Gearbox, the creator behind the Borderlands series, has nine AAA games currently in development.

Gearbox's parent company Embracer revealed these numbers in its recent financial results, writing, "Gearbox continues to scale the organisation to deliver on its ambitious growth plan, and there are currently nine AAA games under development."

We could already have an idea of what several of these games are, with Homeworld 3, Hyper Light Breaker, Relic Hunters Legends, Have a Nice Death and Eyes in the Dark: The Curious Case of One Victoria Bloom all being published by Gearbox.


.: Star Trek: Prodigy gets a video game in October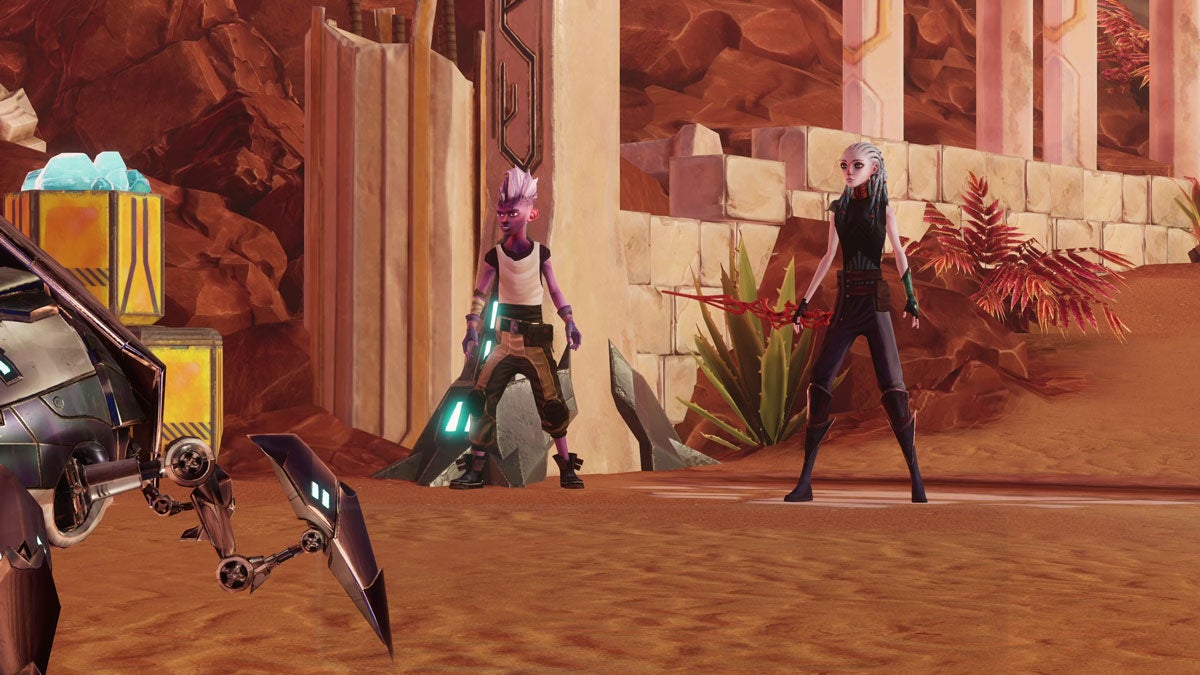 The Star Trek: Prodigy animated television series gets a video game in October.

Star Trek Prodigy: Supernova comes out 14th October 2022 on PlayStation 5, PlayStation 4, Xbox Series X and S, Xbox One, Nintendo Switch, PC via Steam and Google Stadia.

The debut trailer is below:


.: Xbox now has a sign language Twitch channel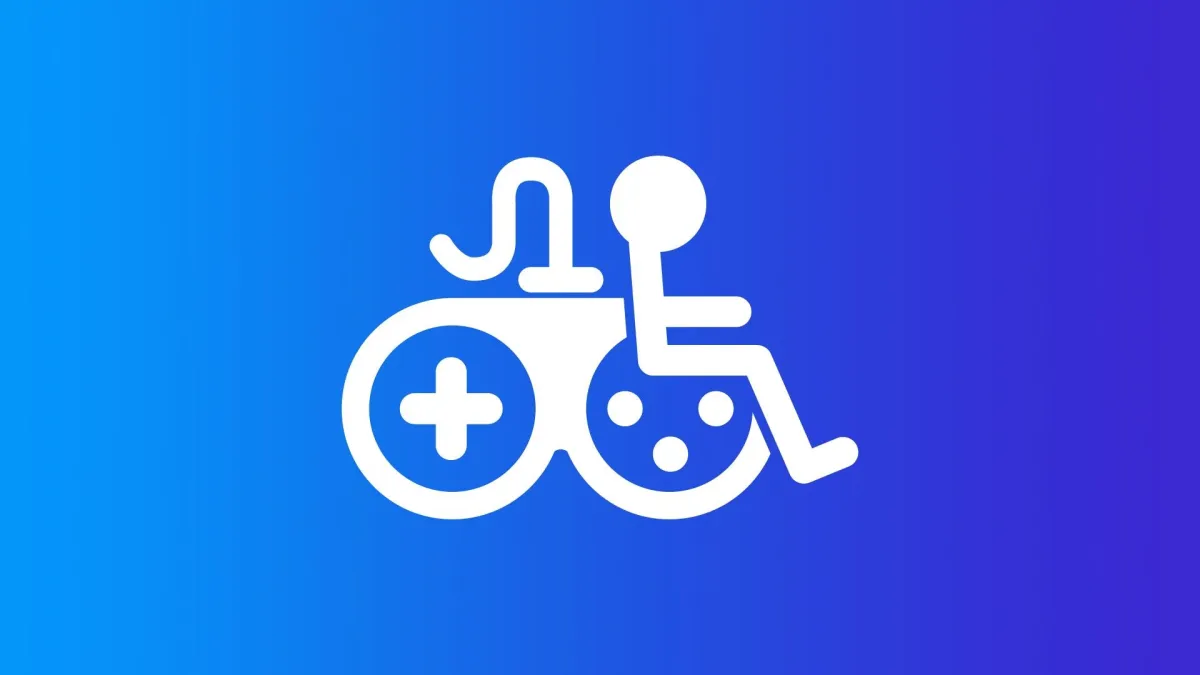 Xbox now has a second Twitch channel dedicated to sign language broadcasts.

The Xbox Play team has daily streams on the main Xbox Twitch channel. Since April, the team has partnered with Sorenson (a communications company with the largest global interpreter base) to launch a dedicated ASL channel with around 25 hours of streams a week.

This follows the inclusion of sign language support in Forza Horizon 5 - both American and British.


.: Warner Bros. is doing what Ninten-won't at Evo 2022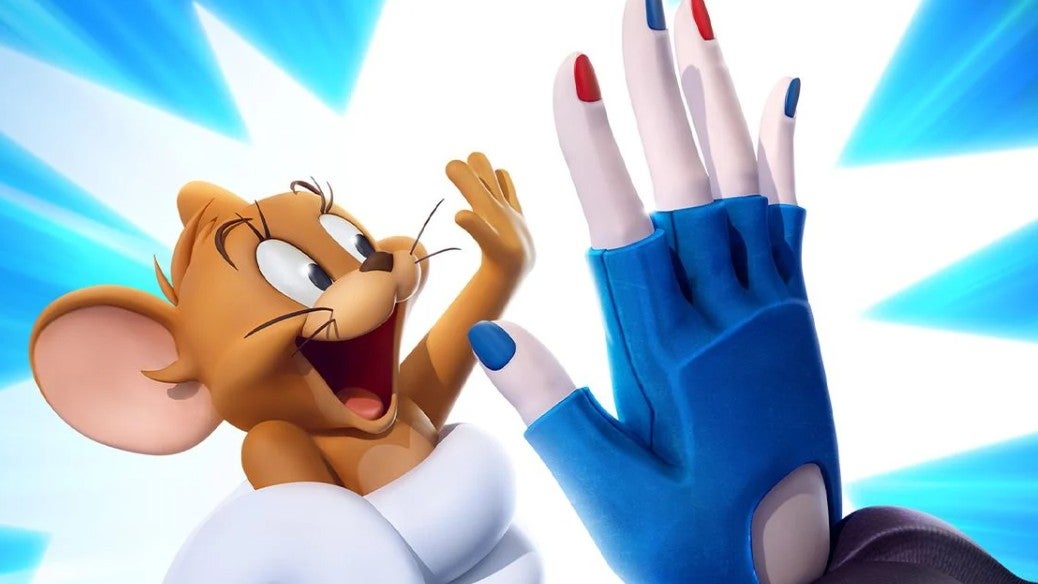 Warner Bros. is giving the people what they want and what Nintendon't anymore - it is hosting a MultiVersus brawler tournament at Evolution Championship Series 2022.

"[Warner Bros. Games] is hosting a 2v2 [MultiVersus] tournament at Evo 2022, with a top 32 team payout! Registration starts May 30, 2022," Evo tweeted. "The Closed Alpha runs from May 19 at 9 AM PDT to May 27 at 5 PM PDT."

Those looking to flex their muscles as Scooby Doo, Batman or Bugs Bunny and reign supreme as the brawler champion of 2022 can sign up now on the MultiVersus website.


.: eFootball 2022 finally gets its mobile version in June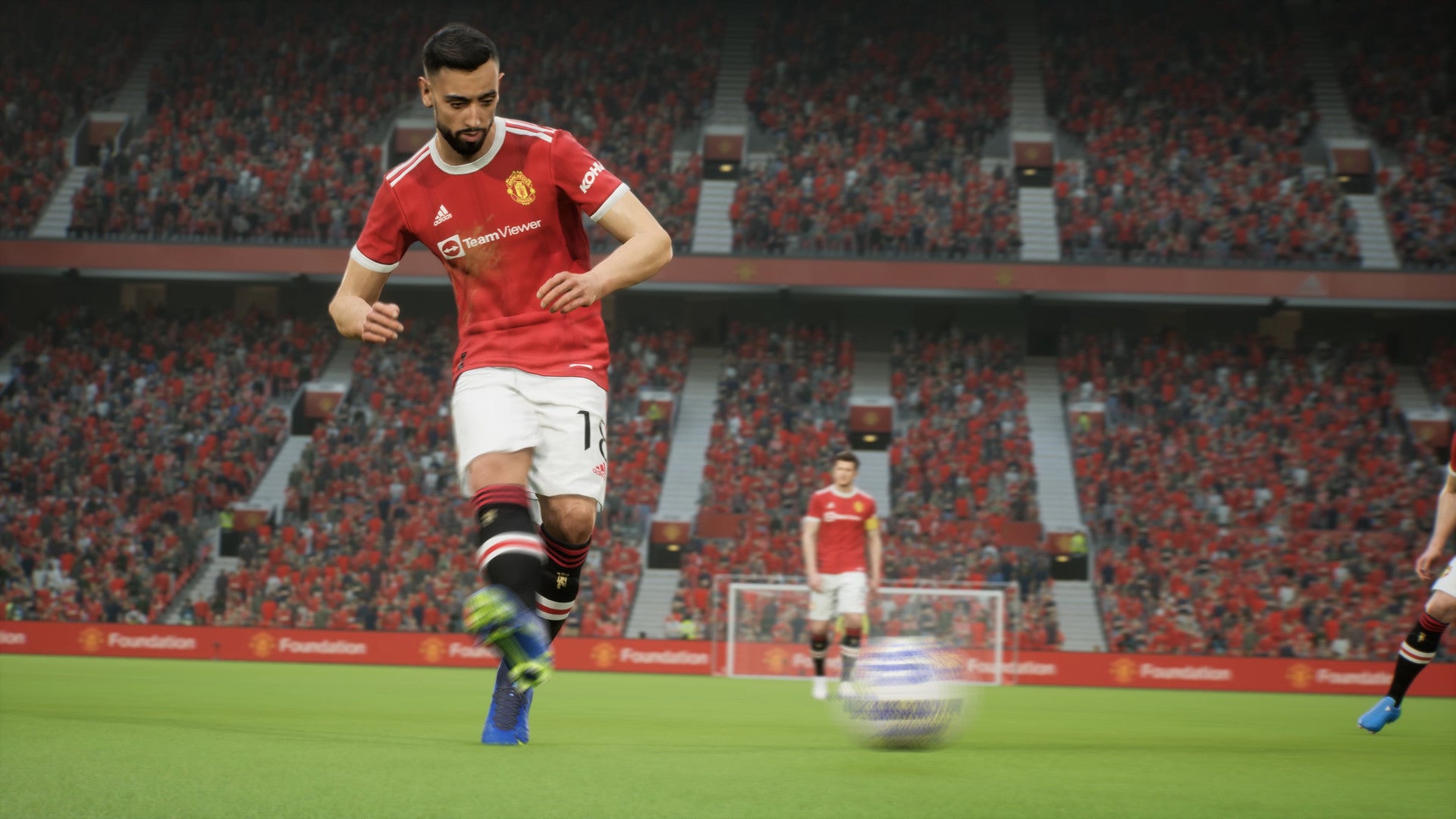 Mobile game eFootball PES 2021 relaunches as eFootball 2022 on 2nd June, Konami has announced.

The heavily-delayed mobile version of the embattled eFootball 2022 arrives eight months after eFootball 2022 first launched and was widely panned.

Also on 2nd June, the 1.1.0 update for eFootball 2022 on PC and console comes out - the first update since season one launched in April. "Too little, too late," was Eurogamer's verdict.


.: PlayStation classic Syphon Filter will have trophies on PS Plus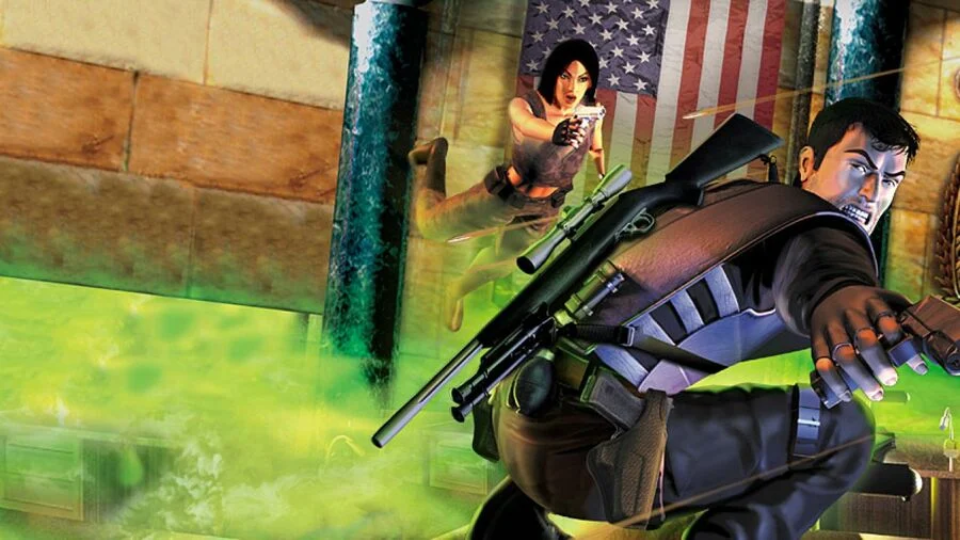 Syphon Filter will have trophy support when it launches as part of the PS1 classics on PlayStation Plus next month.

As tweeted by Sony Bend Studio, the stealth game will include trophies - including a platinum. "Agency intel reports that Syphon Filter will include Trophies when it arrives on the all-new PlayStation Plus," it said.

It's unknown, however, if other classics will also have this feature.


.: What we've been playing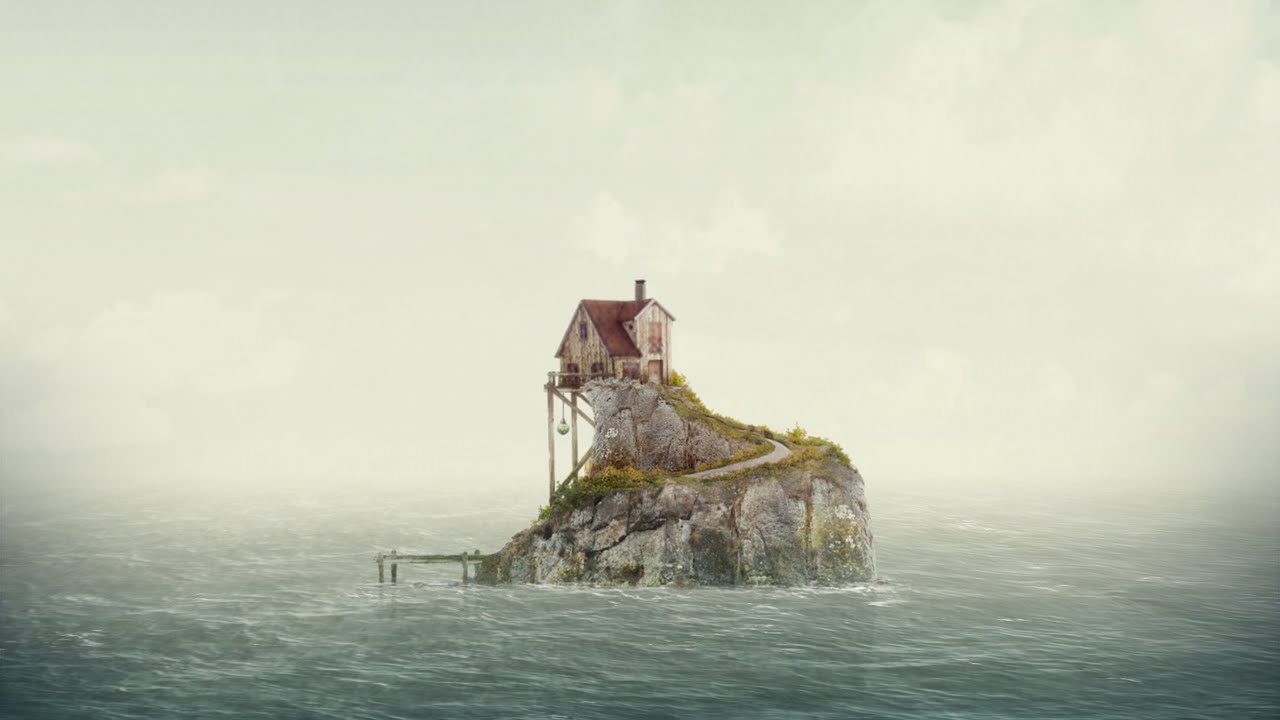 Hello! Welcome back to our regular feature where we write a little bit about some of the games we've found ourselves playing over the last few days. This time: puzzles, lighthouses, and Batman.

If you fancy catching up on some of the older editions of What We've Been Playing, here's our archive.

Simogo is one of those studios that can do whatever it pleases. I generally associate them with complex narrative games - see below - but their work defies easy categorisation. Except for SPL-T. SPL-T is a puzzle game. Isn't it?


.: Sea of Thieves is calling all clue hunters as its first narrative Mystery goes live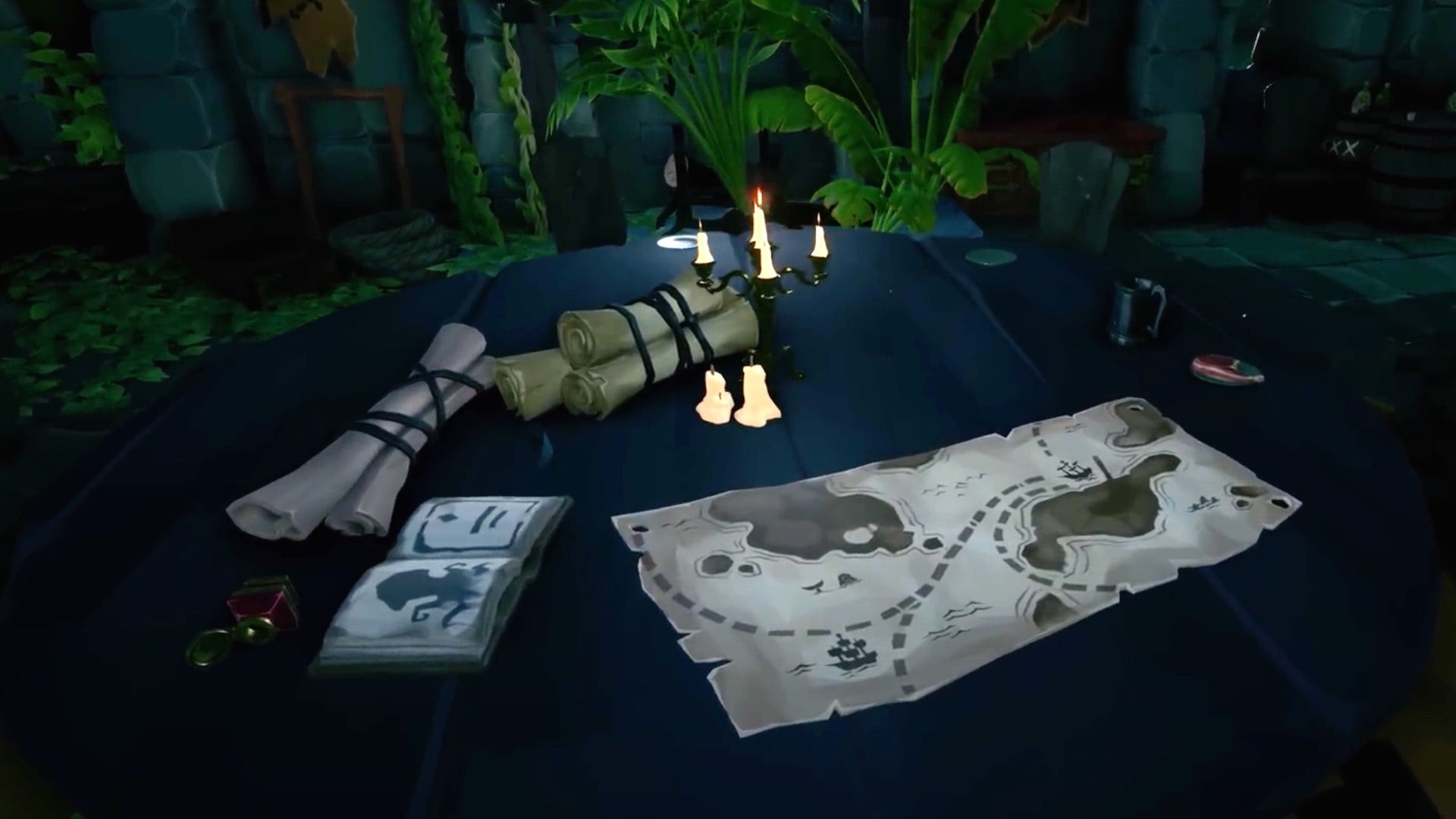 Sea of Thieves' sixth season of content might well be reaching its end point, but developer Rare still has a little something up is sleeve before Season 7 arrives, and it's now inviting clue hunters to get stuck into a new "multi-channel narrative experience" it's calling Mysteries.

Mysteries were originally discussed back in January, when Rare laid out its plans for Sea of Thieves in 2022. The big gambit this year, if you're unaware, is an ongoing, season-spanning narrative that will progress across monthly in-game story episodes known as Adventures.

It's a promising idea that so far doesn't really seem to have found its footing, with Seas of Thieves' initial set of Adventures having felt decidedly undercooked, both in terms of their challenges and narrative presentation. But with three Adventures now under its belt, Rare is ready to launch the other major component of 2022's ambitious narrative plans: Mysteries.


.: The Sims 4 still teasing werewolves as two new Kit DLCs announced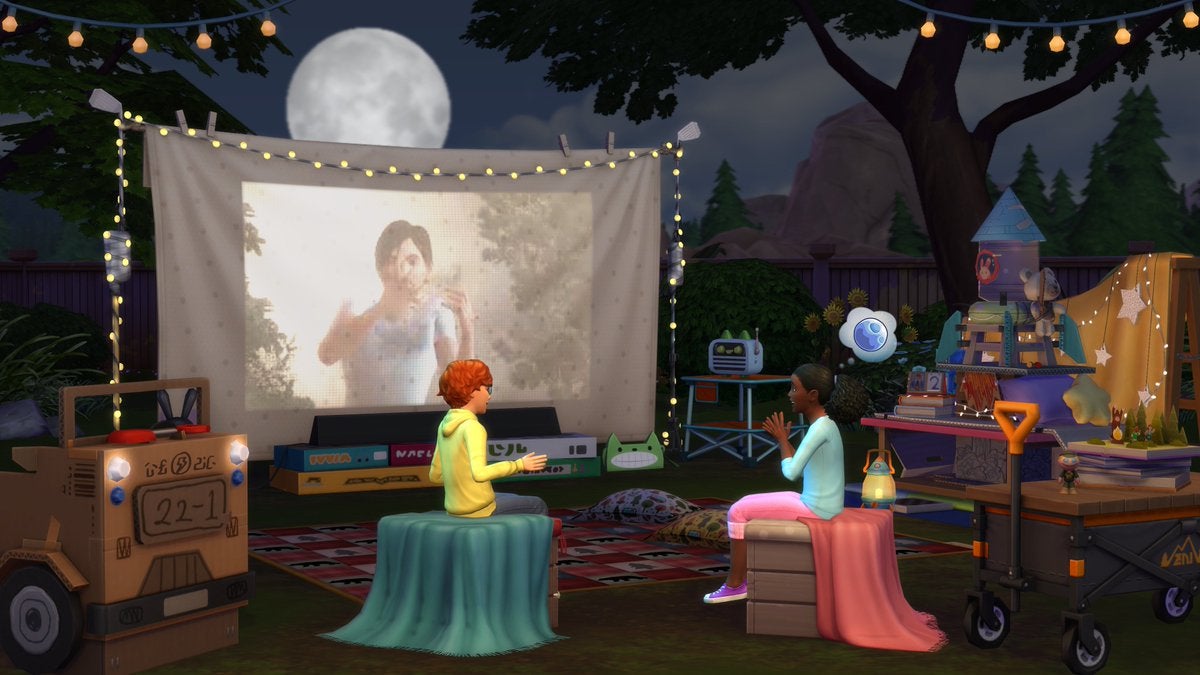 EA has announced two new small-scale Kit expansions for The Sims 4 - one themed around evening fashion, the other around camping for kids - with both due to release on 26th May. Astute readers may note the word werewolf is yet to feature, despite previous teases from EA, but there's still some hope it seems...

The first of EA's newly announced expansions is the Moonlight Chic Kit, which appears to primarily focus its attention on new clothing options for your little digital pals, offering up new looks, designed by Parisian creator Paola Locatelli, said to be "perfect for all the experiences a Sim will encounter during a night out on the town".

Expect "slinky dresses, flowing shirts and smart jackets, all of which can be styled with sneakers for casual fun or dressed up with some silk and sparkles for a romantic date."


.: Marvel Snap is the all-new card battler from ex-Blizzard Hearthstone boss Ben Brode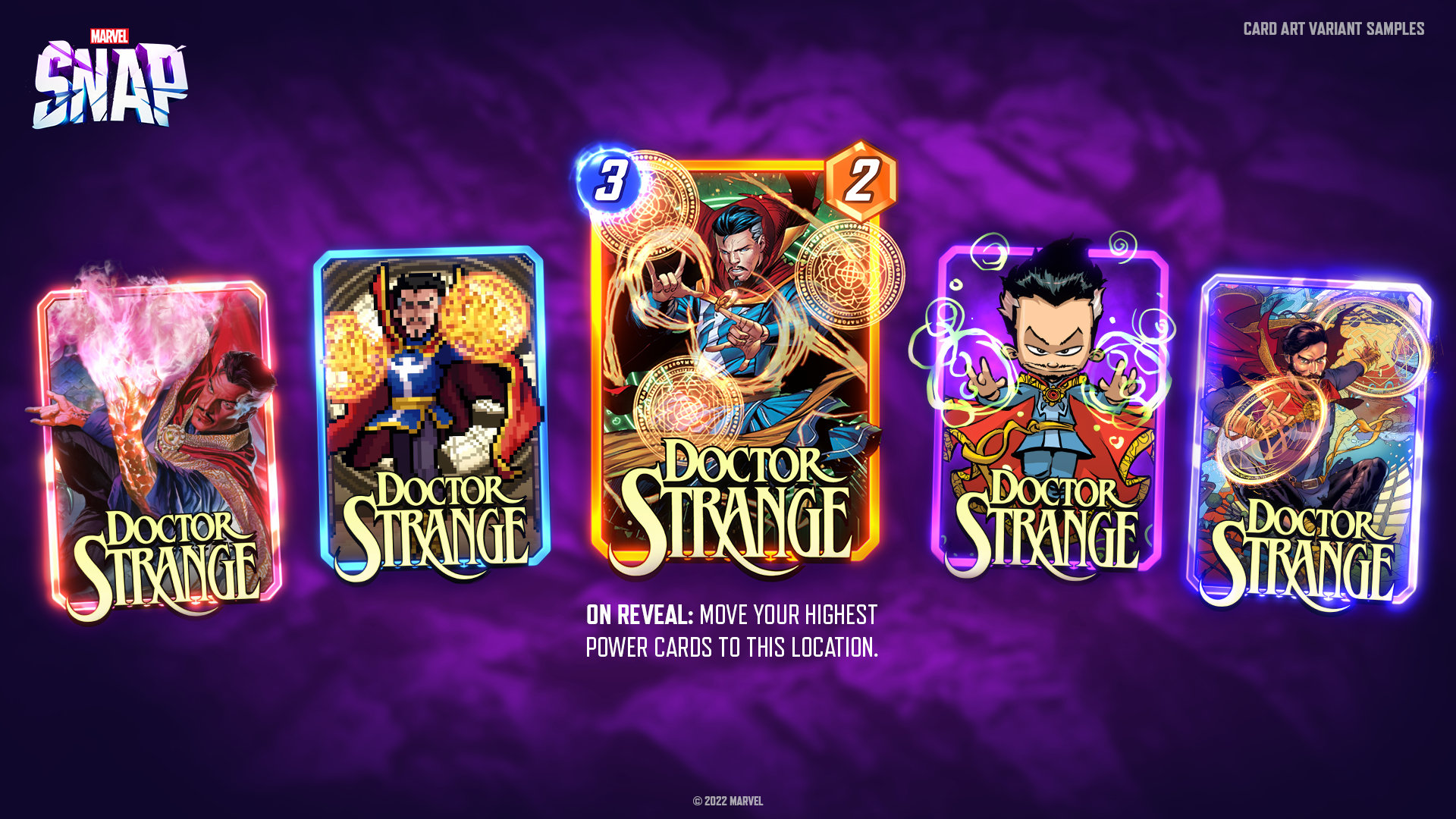 Ben Brode, the charismatic former boss of Blizzard's card battler Hearthstone, has finally revealed his new project. It's called Marvel Snap, and is a new multiplayer collectible card game filled with comic book characters.
Brode quit Blizzard back in 2018, after more than 15 years at the company, and before its more recent troubles became public. Alongside others who had worked with him to launch Hearthstone, Brode went on to found his own studio, Second Dinner, which has been working on Marvel Snap ever since with Chinese outfit Nuverse, the gaming arm of TikTok owner Bytedance.
Snap's focus is on short, unique matches which "cut out the fluff" and last around three minutes total. Player decks are smaller - 15 cards or fewer - and both players act simultaneously, rather than waiting for the other person to finish.